Ivacy VPN Review
Torrent and watch Netflix with Ivacy VPN
What We Like
Strict logging policy: According to their privacy policy, Ivacy VPN takes your personal data seriously.
Can access Netflix: In my experience, Ivacy VPN worked perfectly with Netflix and other video streaming websites.
Affordability: With a long-term commitment, the price of Ivacy VPN is just about as good as it gets.
What We Don't Like
Mac app is lacking: The only protocol option you have is IKEv1 (which is not recommended by security professionals) and there is no kill switch on Macs.
Bottom Line
Want to watch Netflix in another country to get access to tons of new movies and TV shows? Use Ivacy VPN, which worked with Netflix and other top streaming sites.
Sometimes it's better to not be the biggest fish in the sea. Having the most users could make you a prime target for hackers, like recently when NordVPN had a server breach. So from one perspective, lesser-known VPNs could be more secure than the ones you see advertised all over the web. Now don't get me wrong; I'm not calling Ivacy VPN a little fish in the VPN sea (they have over 3,500 servers in more than 100 locations), but they are lesser-known than heavy hitters like ExpressVPN and NordVPN. I will say after reviewing as many VPNs as I have, server numbers are only a part of the picture. That's why I'm going to get my hands dirty and test Ivacy VPN from top to bottom.
This Ivacy VPN review will go over its features, its performance in the real world, subscription information, and the Ivacy VPN applications for various devices. Next, I'll compare it to ExpressVPN, one of the most popular VPNs out there. Finally, we'll consolidate all this info into a small package so you can decide for yourself if Ivacy VPN is the right choice for you. Let's get to it!
Ivacy VPN Price Guide
| | |
| --- | --- |
| Base monthly price | $9.95 |
| Monthly price with 1 year subscription | $3.50 |
| 1 year subscription savings | 65% |
| Monthly price with 2 year subscription | $2.25 |
| 2 year subscription savings | 77% |
| Monthly price with 5 Year ("lifetime") subscription | $1.33 |
| 5 year subscription savings | 87% |
Editor's Rating
Located in Singapore so it'll never have to share customer data with the government
Only logs users' names and email addresses
Torrenting and Netflix access
Looking Beyond Ivacy
We're fans of Ivacy's security features and the fact that it offers access to all the best streaming services. No one's perfect, though. Ivacy's Mac app has some holes. If you're looking for a VPN with superior Mac support, we recommend checking out one of our favorite VPNs below: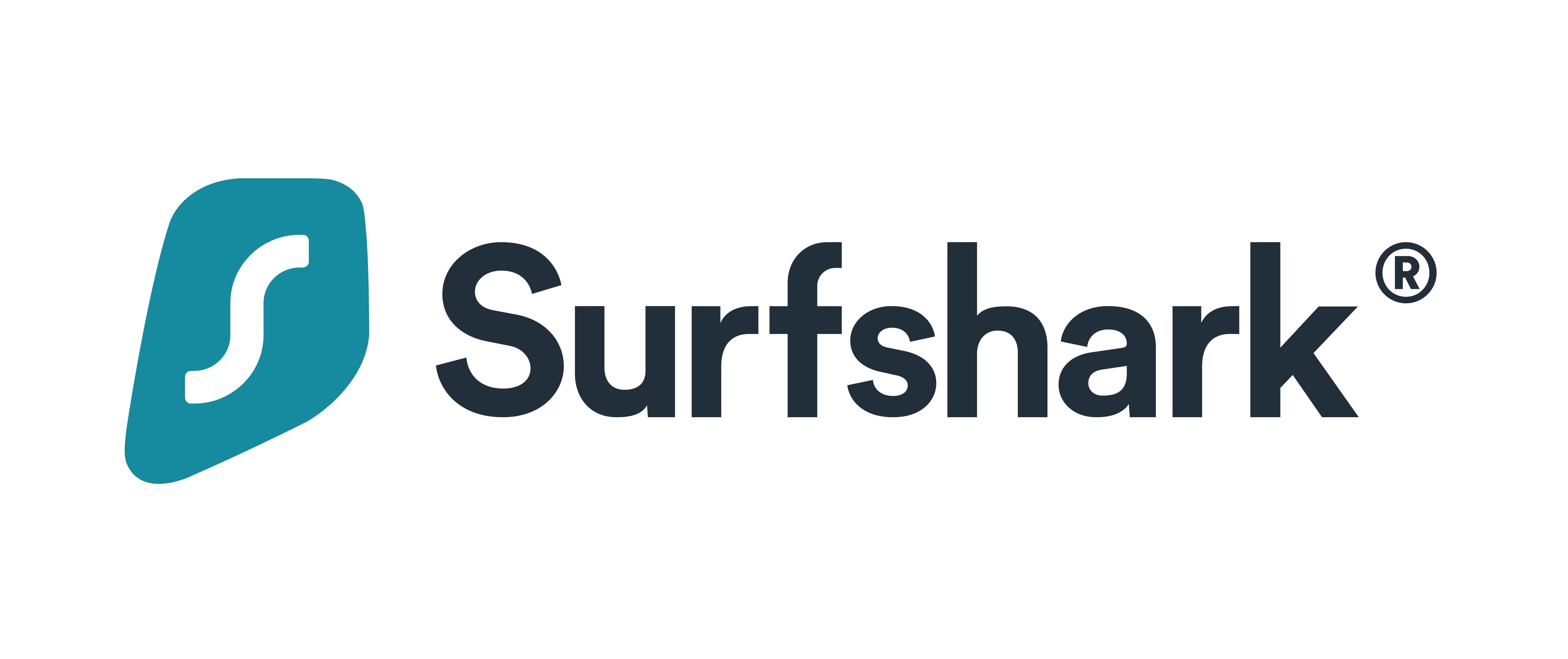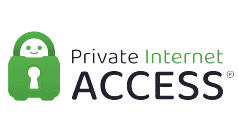 About Ivacy VPN
Like I mentioned previously, Ivacy VPN is based out of Singapore. Singapore is not a member of Five Eyes, Nine Eyes, or Fourteen Eyes surveillance jurisdictions. Time to celebrate, right? Well, not so fast. Thanks to Edward Snowden, we know that Singapore helps the US and their Five Eyes partners (UK, New Zealand, Australia, and Canada) conduct surveillance. VPNs do provide an extra level of protection though and, in reality, this shouldn't be an issue because Ivacy VPN has a genuinely strict data logging policy. Regardless, it's better to be informed.
In terms of coverage, Ivacy VPN has over 3,500 servers in more than 100 locations. That's not as many as some of the top VPNS like ExpressVPN and NordVPN, but I don't consider this a drawback. The reason that server numbers are important for VPNs is because your proximity to the server you're connected to will affect your Internet speed. This is why if you want the fastest VPN speeds, you should normally try to connect with the servers closest to you.
Ivacy VPN Features
| | |
| --- | --- |
| Data Logging | No |
| Kill Switch | Yes |
| Tunneling | Yes |
| Netflix | Yes |
| Torrenting | Yes |
| IP Addresses | Shared IP with other users, or dedicated IP w/additional payment |
These Ivacy VPN features work on any type of internet connection, whether that is a Wi-Fi connection, or an LTE, 4G, or 3G connection from a mobile data carrier.
Will Ivacy VPN Log My Data?
Imagine my surprise when I read the Ivacy VPN's privacy policy and found out that they don't log any of your web traffic data. Normally, VPNs say they don't log your data, and then you go and read the fine print on their privacy policy and find out that yes, they do log at least some data, or they log it and then delete it, etc. You know the drill; the fine print doesn't always match the marketing claims. However, this is not the case with Ivacy VPN. According to their privacy policy, they don't log or monitor your:
Online browsing activities
Connection logs
VPN IPs assigned
Original IP addresses
Browsing history
Outgoing traffic
Connection times
Data you have accessed, and/or
DNS queries generated by your end.

There is some basic information that Ivacy VPN, like other VPNs, needs in order to provide their service. So Ivacy VPN only logs the following data:
Name
Email address
Payment method.
I like how you could stay completely anonymous if you wanted to, because of the many different payment methods they offer. You can pay by cryptocurrency, credit card, PayPal, BitPay, AliPay, and many more.
Does Ivacy VPN Have A Kill Switch?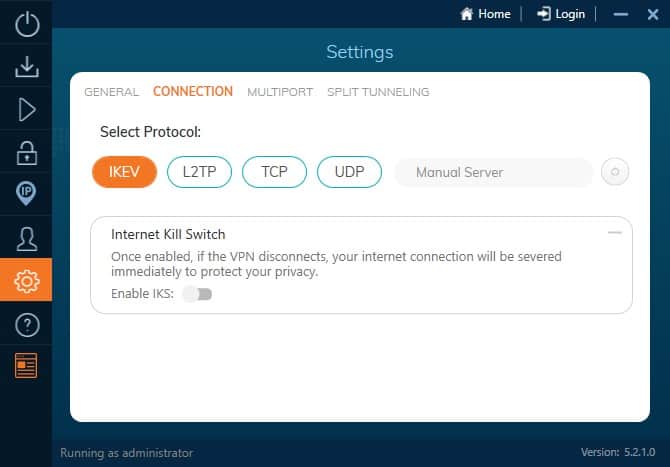 A kill switch, or network lock feature, will automatically cut your internet access if your VPN connection is momentarily lost. So why do I recommend choosing a VPN with a kill switch? Because otherwise, your privacy could be compromised. Without a kill switch, a server resetting or momentary internet loss could cause your public IP address to be leaked. Now, that's not always the end of the world, but if you have a reason to use a VPN, a kill switch is going to help protect your privacy. Unfortunately, Ivacy VPN only offers a kill switch for Windows and Android, so if you're in the Apple ecosystem, I can't recommend it.
What Kind of Tunneling does Ivacy VPN Offer?

I'm also a big fan of split tunneling, so I'm happy to say that Ivacy VPN has split tunneling on Windows and Android. Split tunneling is a feature that creates two tunnels: one encrypted by the VPN and one connected directly to your Internet Service Provider. This way, you can choose which traffic you want to be encrypted by your VPN, a great way to lower bandwidth.
Can I Use Netflix with Ivacy VPN?
Watching Netflix, one of the most popular reasons people get a VPN, is a feature that can be surprisingly difficult to find. If you've tried using Netflix on a VPN that lacks this ability, then you'll be familiar with the dreaded "Whoops, something went wrong…" page. I'm happy to report that Ivacy VPN will let you watch Netflix. This is great for getting around Netflix's geographical restriction or just seeing what those people over the pond are watching on their version of Netflix. And last but not least, you can also torrent files with Ivacy VPN.
Free Storage
Here's something you won't find with every VPN: free cloud storage. Not only does Ivacy VPN offer this little perk, but it offers a whopping 2TB worth of storage. That's enough to hold up to 500,000 pictures or around 65 full-length movies. All your files are readily available through the Ivacy VPN app, so you can access them no matter where you might be.
Ivacy VPN Encryption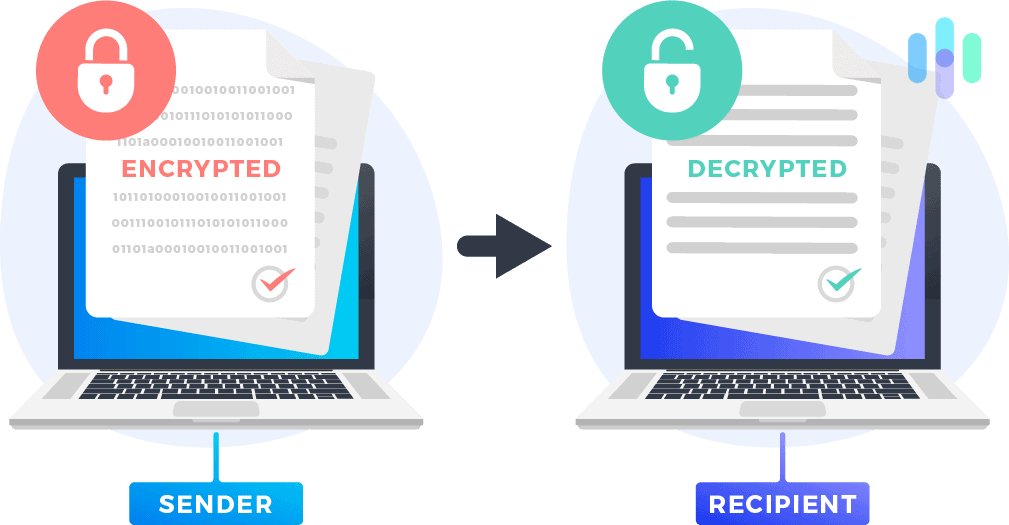 You can think of encryption like a lock. The security of your data is analogous to how hard that lock is to open. Some locks (encryption methods) are harder to pick (decrypt) than others. The level of encryption you get with Ivacy VPN depends on which VPN protocol you choose, ranging from zero encryption to 256-bit encryption. 256-bit Advanced Encryption Standard, otherwise known as 256-AES, is modern and widely-used, the industry standard. But first, let's get into the VPN protocols.
Ivacy VPN Protocols
Internet protocols determine how data packets are dispatched across a network, determining the security of a VPN service and how fast it will be. Some protocols sacrifice security for speed, and vice versa. I like that Ivacy VPN makes it easy for users to switch between protocols depending on whether they prioritize speed or security.
So which protocols can you choose from? On Windows, you can have your pick between OpenVPN (UDP), OpenVPN (TCP), L2TP/IPsec, and IKEv2 protocols. On iOS, you can choose between IKEv2 and IPsec. On Mac, the only available protocol is IKEv1. This protocol is outdated (see below for version 2, IKEv2) and generally considered to be insecure. I'm content with the security of protocols used for every device except Macs.
OpenVPN
OpenVPN is sometimes considered the gold standard of VPN software. Why? Because it offers a great combination of speed, security, and performance. This protocol is open source and supported by a community that improves the code all the time to keep surveillance agencies from tampering with VPN services. OpenVPN is an option with Ivacy VPN, but you have to install it manually.
L2TP/ IPsec
The Layer 2 Tunneling Protocol works with IPsec to create a very secure VPN client. While the L2TP creates the tunnel itself, IPSec handles the encryption and channel security. It also makes sure that the data's integrity hasn't been compromised.
IKEv2
Internet Key Exchange version 2 is a widely used VPN protocol that automatically re-establishes your connection with your VPN after you're disconnected from the Internet. This comes in handy when you would like to switch between Wi-Fi and mobile hotspots, which happens all the time when you're on a mobile phone.
UDP
UDP, or User Datagram Protocol, sends messages called datagrams that don't require virtual circuits to transfer data. The advantage of UDP is that it requires lower bandwidth, resulting in less delay. Its disadvantage is that some packets may be lost or out of order.
TCP
Transmission Control Protocol is made up of seven layers that transport data and make sure it gets to the right place by breaking it into smaller packets. It's an excellent combination with UDP, as it can make sure the data is put back together in the right order.
Ivacy VPN is also compatible with TOR if you really want to even more anonymous on the web.
Testing Ivacy VPN
If your brain is hurting after all that VPN protocol technical jargon, you're not alone. So let's take a look now at the other, simpler piece of the puzzle: Is Ivacy VPN fast? And will it leak my IP address? I'm running speed and leak tests to find out.
Speed Test
Whichever VPN you choose, you'll have to accept the fact that your internet speed will decrease. (Although there are some cases where your ISP is throttling you, in which a VPN could increase your internet speed.) But typically, the extra protection from VPN security protocols comes at a price. As I mentioned when covering the VPN protocols above, whichever VPN protocol you choose will affect your internet speed. I'm testing Ivacy VPN on its default protocol IKEv2 in Windows and the only protocol offered, IKEv1, on my Mac. If you opt for the more secure OpenVPN protocol, you may get different results.
Keep in mind that internet speed is determined by many factors – the time of day, location, internet service provider, software, hardware, VPN server distance, and of course, the VPN service provider. I'm testing Ivacy VPN in Poland on a Macbook Pro running Mac OS Mojave and my trusty Lenovo ThinkPad T430 running Windows 10 Pro.
Download Speed Tests
Mac
Without VPN
290.15 mbps
With VPN
81.62 mbps
Windows
Without VPN
191.71 mbps
With VPN
81.22 mbps
First, I measured the difference in download speed in megabits per second. As you can see from the above picture, Ivacy VPN decreased my download speeds more on my Mac than on my Windows computers, which the Mac's download slowed down by about 71% and Windows at about 58%. These are big decreases in speed (and worse than some of Ivacy VPNs competitors for sure), but my internet still stayed fast enough to watch Netflix without buffering, so I will give Ivacy VPN a pass.
Upload Speed Tests
Mac
Without VPN
27.62 mbps
With VPN
26.32 mbps
Windows
Without VPN
28.95 mbps
With VPN
20.58 mbps
Next, I tested the difference in upload speeds with and without the VPN. This time, Ivacy VPN performed better on the Mac with only a decrease of about 5% compared to 29% on the Windows computer.
Ping Speed Tests
Mac
Without VPN
11 ms
With VPN
62 ms
Windows
Without VPN
10 ms
With VPN
75 ms
Finally, I tested the ping, or latency in milliseconds. For this category, the Mac computer actually performed better than the Windows, but not by much, as you can see. Overall, I can conclude that Ivacy VPN slowed down my Mac and my Windows computer, but my internet speed was still fast enough to stream so I'm alright with the loss in speed.
DNS Leak Test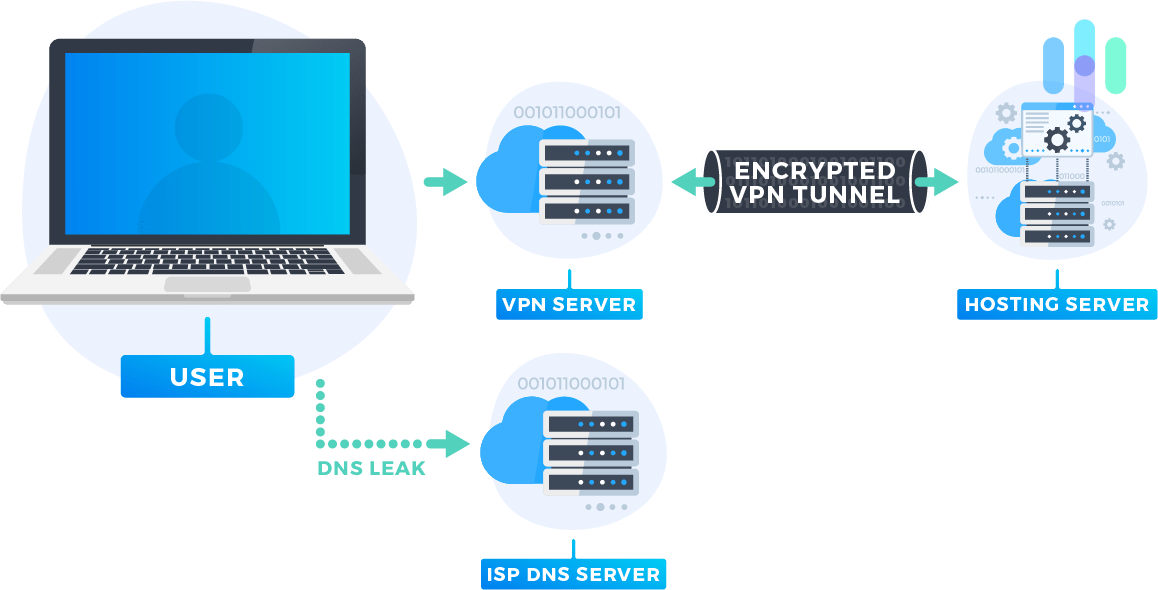 DNS leak tests are important to do because a device might either send DNS traffic outside of the VPN's tunnel, or it might use the VPN tunnel but connect to a third-party server. Luckily for us, Ivacy VPN offers DNS leak protection. They have an option in their settings called "IP/DNS Leak Protection", although the default is for it to be unchecked, strangely.

As you can see above, the IP address detected from my connection is French. Since I'm not eating a baguette while I write this, that means my real IP address wasn't leaked. To cut to the chase, Ivacy VPN passes DNS leak tests, although I'm a bit surprised that this isn't the default setting.
WebRTC Leak Test
Are you going to use your VPN with a web browser like Chrome, Firefox, Microsoft Edge, or Opera? Then something known as a WebRTC leak may be leaking your IP address. WebRTC, otherwise known as Web Real-Time Communication Test, is a collection of standardized technologies that allows web browsers to communicate directly with each other rather than going through an intermediate server. WebRTC allows for faster speeds for video chat, live streaming, and file transfers. Wait, so what's bad about that?
Well, the way WebRTC was created, any two devices that are communicating with WebRTC need to know each other's private IP addresses. So theoretically,  websites or third party trackers could use WebRTC to detect your private IP address, which could defeat the point of having a VPN in the first place. After thorough testing, I found that Ivacy VPN protected me from WebRTC leaks.
Ivacy VPN Subscriptions
So is Ivacy VPN going to burn a hole in your wallet? Actually, this is Ivacy VPN's time to shine. They are one of the most affordable VPNs out there.
You can choose from either one month, one year, two year, or five year billing. Like with most subscription models, the monthly price gets lower as your commitment term increases. If you do decide to make the commitment, Ivacy VPN offers a 30-day money-back guarantee so that if you change your mind, you'll get your money back. However, please note that the guarantee is only seven days for month-long memberships and that you won't get a refund if you pay with cryptocurrency.
It might be a good idea to try the service for a month before investing in a lower cost, longer-term plan. They do run limited-time sales from time to time so click on the coupon below to see if they have one currently.
Options
| Subscriptions | 1 Month | 1 Year | 2 Years | 5 Years |
| --- | --- | --- | --- | --- |
| Monthly price | $9.95 | $3.50 | $2.25 | $1.33 |
| Yearly price | $119.40 | $42 | $54 | $80 |
| Yearly savings | $0 | 63% | 77% | 87% |
The longer you sign up for Ivacy VPN, the more affordable it'll be on a monthly basis, starting at just $1.33. Sign up now.
With any subscription, you'll be able to switch between an unlimited number of servers and connect up to five devices simultaneously. While this isn't as many as some VPNs out there that let you have twelve, or even an unlimited number of devices connected simultaneously, five should be enough for most users.
Manual Configurations
You can manually configure Ivacy VPN on just about any device. The list includes Linux, game systems (like Xbox One and Playstation 4), routers, smart TVs, and Blackberry. Ivacy even has instructions on their website for how to use their VPN on Apple TVs.
| Device | Manual configuration guide from Ivacy VPN? |
| --- | --- |
| Linux | Yes |
| Xbox One | Yes |
| Playstation 4 | Yes |
| Apple TV | Yes |
| Android TV | Yes |
| Smart TV | Yes |
| DD-WRT router | Yes |
| Asus router | Yes |
| OpenWRT router | Yes |
| Mikrotik router | Yes |
| TotoLink router | Yes |
| Padavan router | Yes |
| Huawei router | Yes |
| Arris router | Yes |
| Zyxel router | Yes |
| pfsense router | Yes |
| Synology router | Yes |
| GL iNet router | Yes |
| TRENDnet router | Yes |
| Linksys router | Yes |
| D-Link router | Yes |
| TP-Link router | Yes |
| Belkin router | Yes |
| Raspberry Pi | Yes |
| Roku | Yes |
| Boxee | Yes |
| Chromecast | Yes |
| Blackberry | Yes |
Browser Extensions
If you prefer connecting through your browser, you'll be able to enter an Ivacy VPN network using their Chrome and Firefox browser extensions.
The Ivacy VPN App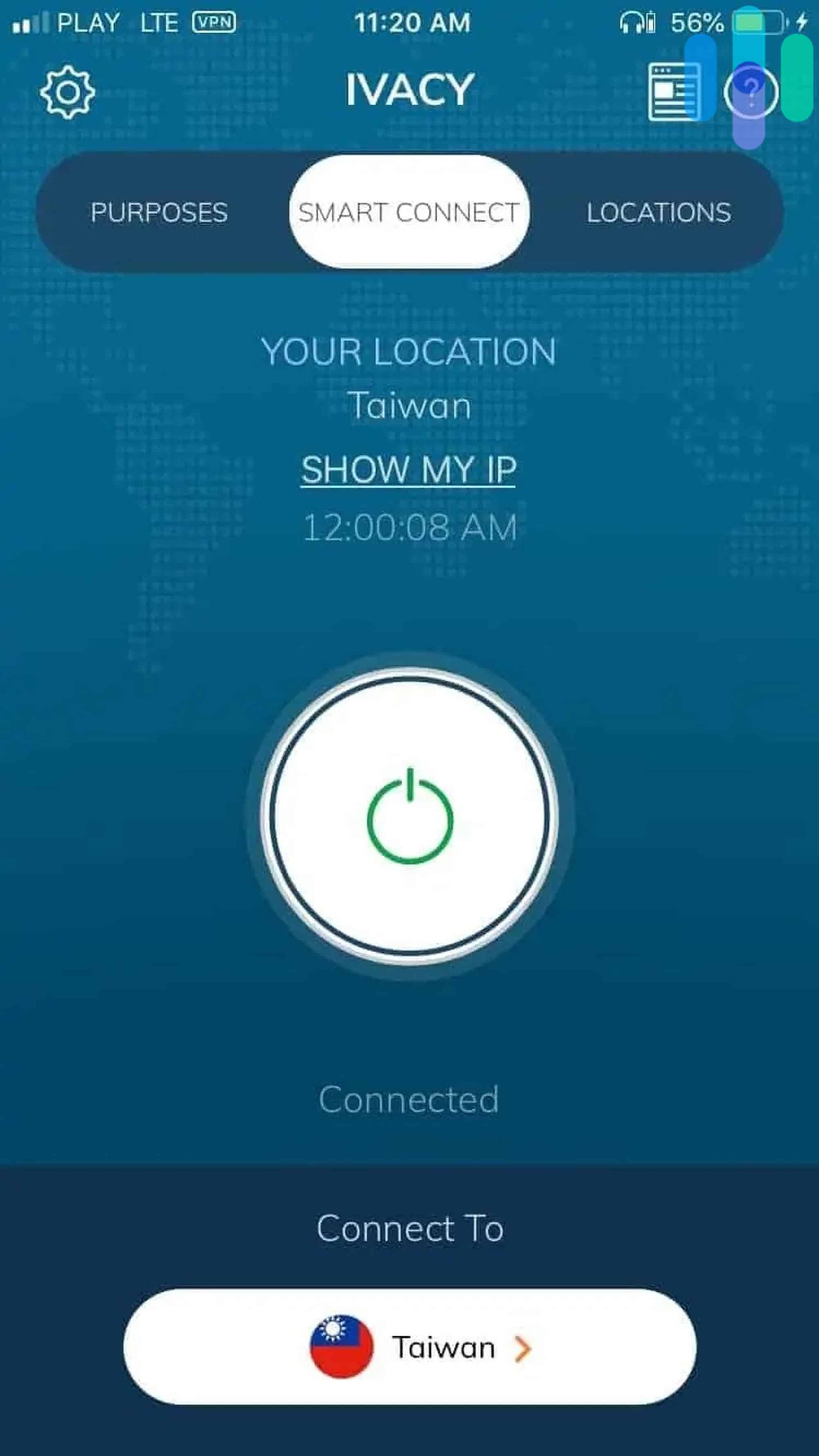 Of course, most of your interactions with Ivacy VPN will be through their apps. So let's take a look at them— what devices are compatible, the user experience they offer, and what kind of functionality they have.
Ivacy VPN has apps for Windows, Mac, iOS, and Android. Ivacy VPN focuses their app's user experience around why you are using a VPN in the first place. In every app, you can choose to connect for "Streaming", "Secure Downloading", or "Unblocking". In "Streaming", you can select options like "Amazon Prime US" or "BBC (UK)" and Ivacy VPN will find the best server for streaming in that country and redirect you to the streaming website. For users new to VPNs and unsure about their potential, I think this feature will be really convenient. The latter two features, "Secure Downloading" and "Unblocking", let you choose a country to get around government censorship or to hide your IP address so you can download content.
Overall, people are happy with Ivacy VPN's apps. The iOS app has an impressive 4.3 rating from the Apple store and the Android app has a solid 4.0 rating from the Google Play store. One recent Japanese Android user かみたきはるみ wrote this in a five-star review:
"The smart purpose selection feature makes it easier to connect to a VPN server."
Ivacy VPN Vs. ExpressVPN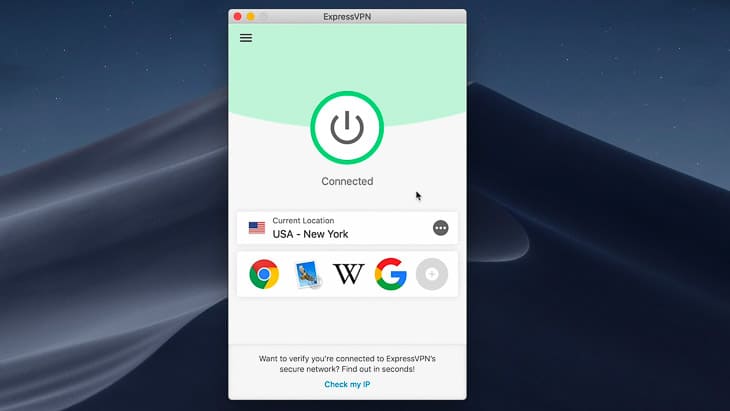 ExpressVPN is a popular VPN with a lot of similarities to Ivacy VPN. For instance, VPN. Ivacy VPN has over 3,500 servers in 100 locations. ExpressVPN has around the same number, though its servers are spread out in 150 locations. Fortunately, neither Ivacy VPN or ExpressVPN is part of an international surveillance alliance like Five Eyes, and both are based out of countries known to have strong privacy laws (Singapore and the British Virgin Islands, respectively).
| | Ivacy VPN | ExpressVPN |
| --- | --- | --- |
| Data Logging | No | No |
| Kill Switch | Yes | Yes |
| Split Tunneling | Yes | Yes |
| Netflix | Yes | Yes |
| Torrenting | Yes | Yes |
| IP Addresses | Shared IP with other users, or dedicated IP w/additional payment | Shared IP addresses w/other users, regularly rotated |
Both VPNs have adequate privacy policies proving their no data logging claims. Only ExpressVPN has a kill switch on Mac and iOS, a feature I believe to be essential. You should be able to stream from Netflix and torrent files with both VPNs. Both VPNs have split tunneling, so you can access a private and a public network simultaneously, except on Macs and iOS for Ivacy VPN.
In terms of IP addresses, Ivacy VPN and ExpressVPN both offer anonymous IP addresses that are shared with other users, making it hard to trace the activity to a certain user. If you are looking to have your own dedicated IP address, then only Ivacy VPN offers that, with an additional monthly fee. This could be useful if you want a VPN for business purposes.
Now that we've gone over how ExpressVPN and Ivacy VPN's features compare, let's talk about which is faster. ExpressVPN proved to be faster on both my Mac and Windows computers, although Ivacy VPN remained fast enough for me to download big files quickly and to watch Netflix in HD without buffering problems. Since both ExpressVPN and Ivacy VPN offer free trials, if I were you, I would test both and see which is faster on your network. Overall, these are both top choices for VPNs, but I'd recommend ExpressVPN over Ivacy VPN. I mainly use a Mac, so lack of a kill switch and using a weaker IKEv1 protocol was too much for me, even though Ivacy VPN is significantly cheaper.
Recap of Ivacy VPN
Overall, I would recommend Ivacy VPN as a good option for Windows users, but not to Mac users. The subscriptions are low in price and for Windows, it has all the features I'm looking for like a kill switch and Netflix access. If you want to dive deeper into costs, read about Ivacy's prices. But since everyone has different priorities, I'll break it down even further.
Once you connect to Ivacy VPN, they won't log any of your web traffic or activity. Get protected.