Tuxler VPN Review 2023
Tuxler VPN offers free unlimited VPN with over 70,000 fresh residential IP addresses. Is it safe to use?
What We Like
Unlimited bandwidth: Tuxler is one of the very few free VPNs that offers unlimited bandwidth.
Global locations: Since users from around the world contribute to the IP address pool, you can change your virtual location to practically anywhere in the world with active users.
Automatic kill switch: Your device's internet connection will cut out automatically if Tuxler's connection drops.
What We Don't Like
SOCKS5 protocol: Instead of real VPN protocols, Tuxler uses SOCKS5, which is a networking protocol often used by proxies.
IP address leaks: Based on our tests, Tuxler is ineffective in preventing IP address leaks.
IP address pooling: When using the free version, you agree to share your IP address with other users, which is not safe.
Bottom Line
Tuxler is questionable as a free VPN, but even the premium version has proven inadequate for online privacy and security. At best, Tuxler is a proxy service disguised as a VPN.
Tuxler VPN promises a lot of good stuff for a free VPN. On paper, it looks even better than premium VPNs. It claims to have a pool of over 300,000 IP addresses at any given time, unlimited bandwidth, great speeds, and — its main selling point — residential IP addresses.
In VPN terms, residential IP addresses are those associated with private home addresses rather than a business, data center, or server farm. That's great if you want to avoid detection, since streaming services, for instance, can detect and block VPN IP addresses.
Tuxler VPN has a lot of upside, but what's the catch? We took it for a spin to see if it's safe to use, because, as we all know, not all free VPNs are. We have a lot to share, so let's get started.
Tuxler VPN: What You Get for Free
Like any VPN, Tuxler claims to offer better online privacy by encrypting your traffic and changing your IP address to one of its over 300,000 residential IPs.
Tuxler offers residential IP addresses in 116 countries, all of which you can access even with the free version. It also has data center IP addresses in Australia, France, Japan, Poland, and the United States. For comparison, NordVPN, the best VPN right now, has servers in 60 countries. That's only about half of what Tuxler offers.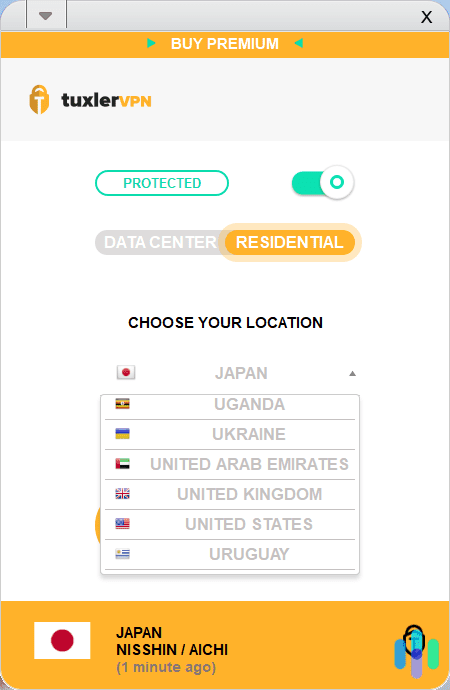 Tuxler VPN does not limit the bandwidth of its free users, unlike the best free VPNs we've tested. That means you can browse, download, and stream to your heart's content. The free version limits your connection to one device at a time and offers slightly slower speeds than the premium version, though, but those are minor inconveniences. So what's the real catch?
Tuxler Free VPN Is Not as Awesome as It Sounds
If it sounds impossible for a free VPN to maintain VPN servers with hundreds of thousands of IP addresses, that's because it is. Tuxler operates VPN servers in only the five data-center locations mentioned above. The pool of 300,000 IP addresses actually comes from its users.
Here's how it works: When you select a virtual location, Tuxler looks for an active user in that area and then borrows its IP address to give to you. While you're browsing with the borrowed IP address, if another user selects your location, Tuxler may lend your IP address to them. It's like a global Secret Santa, only you're exchanging IP addresses instead of gifts.
Is that safe? Frankly, no. There's a lot of bad things someone can do by just knowing your IP address. Now imagine how much worse it could get if they can use your IP address as their own. Let's say, for example, they visited an illegal website and the police found out. When the authorities try to track the IP address — and they will1 — they won't see the real perpetrator's IP address. They'll see yours.
Pro Tip: Never go for a free VPN that isn't up front about the real catch. Often they will sell your online data or use your network resources like bandwidth and IP address. Instead, go for free VPNs with clear and reasonable limitations (limited speed, bandwidth, servers, etc.) or get an affordable premium VPN.
There is a way to keep your IP address out of Tuxler's pool but still gain access to its network, and that is by paying $7.99 per month for the premium version. The free version may not be safe, but can the premium version redeem Tuxler?
More Security.org Recommendations
Check out more of our favorite VPNs.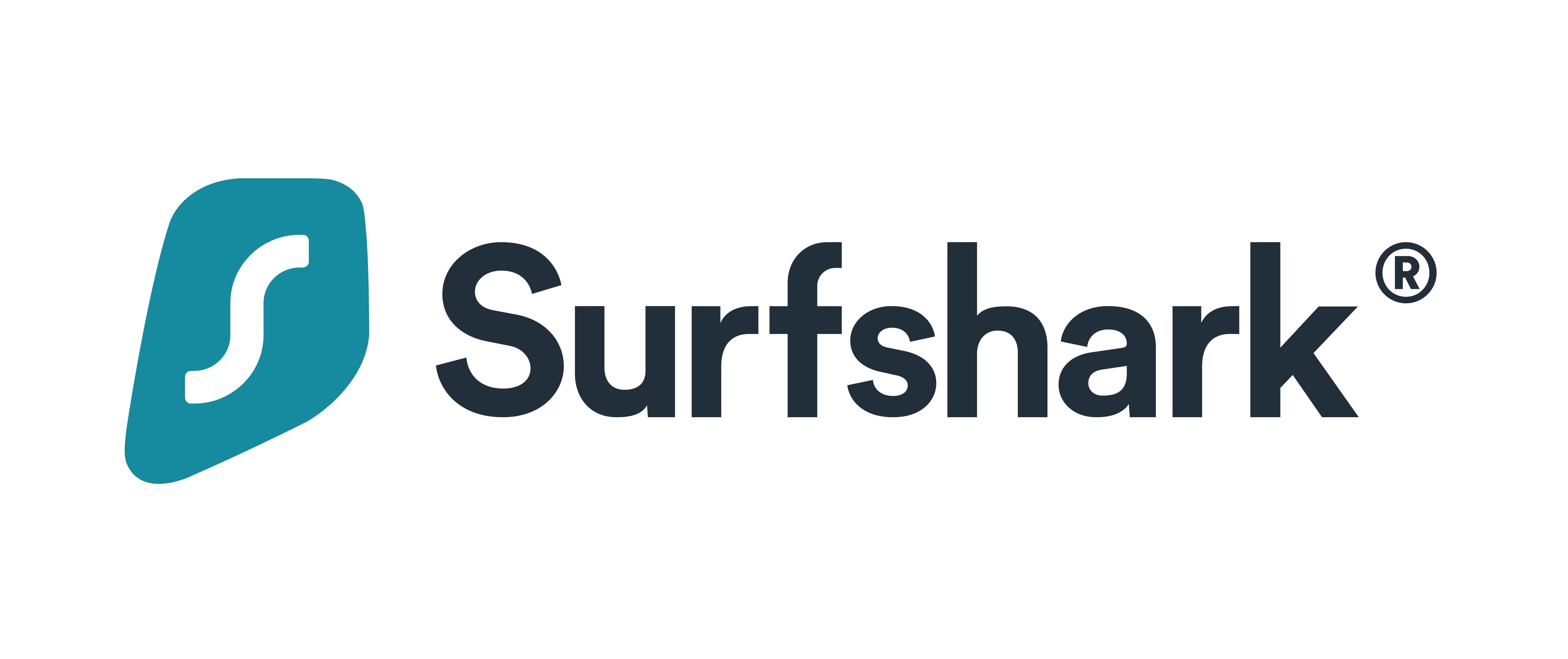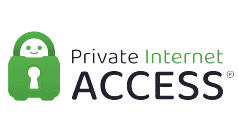 Testing Tuxler VPN's Premium Features
We sprang for the premium version and put Tuxler through our VPN testing process. We'll share our findings here, starting with its features.
Does Tuxler Have a Kill Switch?
Tuxler does not have a kill switch in the traditional sense, but because of its networking protocol, your internet connection will be cut off if your VPN connection drops. In a way, it's like Tuxler has a kill switch.
You can't disable it, though, and that poses an issue. Tuxler connects you to an active user's residential IP address. If that user shuts off their device, the VPN connection will stop until Tuxler finds a new IP address for you. At one point, Tuxler changed our IP address three times in 10 minutes. Our internet connection dropped as many times, which was annoying because we were downloading a large file at the time and it kept getting canceled.
Does Tuxler Use Split Tunneling?
Tuxler doesn't offer split tunneling, which means all our device's traffic passed through its VPN tunnel. There is a workaround, however. We installed the Tuxler VPN Chrome extension to secure our browsing activity while keeping all the other apps and programs we were running outside the VPN tunnel. That way, we were able to do Slack meetings without a VPN.
Can Tuxler Stream Netflix and Other Services?
Netflix has eased its policies for users found to be using VPNs. Instead of banning VPN IP addresses completely, Netflix will limit your selection to titles it owns global rights to if it finds out you're using a VPN.2 Since Tuxler offers residential IP addresses, however, it will be nearly impossible for Netflix to know you're using a VPN. As a result, you can watch shows and movies available in the location of your Tuxler IP address.
What VPN Protocols Does Tuxler Use?
Moving on to the more technical aspects, Tuxler uses the SOCKS5 protocol. It doesn't offer OpenVPN, WireGuard, or IKEv2/IPSec, the go-to VPN protocols for most VPNs.
A VPN protocol is a rule set that decides how your traffic is routed from your device, through the VPN tunnel, and to the VPN server — or, in Tuxler's case, to the residential IP address of an active user.
Here's where things start to crumble: SOCKS5 is not a VPN protocol, but a networking protocol for proxies. Unlike VPNs, proxies don't encrypt your online traffic. They change your IP address, so they give you some privacy and anonymity, but without encryption, your online traffic is not secure with proxies. Anyone seated between you and the proxy server — including your ISP — can still see what your traffic contains.
Pro Tip: Read our page comparing proxies and VPNs to learn more about the advantages and disadvantages of each. Our money is on VPNs, but proxies can be useful in specific use cases.
Is Tuxler a VPN or a proxy? Because it uses SOCKS5, we lean toward proxy. We had our suspicions from the start. IP address pooling and residential IP addresses are proxy things. Tuxler's use of SOCKS5 all but confirmed our suspicions.
Does Tuxler Prevent IP Address Leaks?
When you're connected to a VPN — or even a proxy — one of the main things it does is hide your IP address. That's for your privacy. There are DNS and WebRTC vulnerabilities, however, that could reveal your real IP address to hackers or even your ISP.
We used a couple of online tools to detect whether Tuxler can prevent such leaks. First, we connected Tuxler to an IP address in Australia, then we fired up the tools to see if they would see our real IP address or the Australia IP address. If it's the former, that means there's a leak.
Both tools detected the same IP address, which, unfortunately, was our real IP address. We blurred out the IP address for our privacy, but you can clearly see that the DNS leak test we used detected our real location even though we should have virtually appeared to be in Australia.

Is Tuxler Fast?
At this point, we've practically given up on expecting any security from Tuxler, but we decided to give it one last shot. If it's fast, we could at least recommend it as a VPN for streaming, since you can access Netflix and other streaming sites with it and it offers a ton of location options. Moreover, you probably don't need advanced security when you're simply streaming the latest Marvel series.

First, we tested our own network. We notched a 334 Mbps download speed and a 178 Mbps upload speed. Then we connected to Tuxler and tested its speed. This time, we got a 444 Mbps download speed and 271 Mbps upload speed.

That's impressive, but VPNs don't normally speed up your internet connection. They do the opposite. They slow down your internet connection because of all the extra steps they add to your network.
That's when we realized another issue with Tuxler. It wasn't really changing our IP address. We double-checked our speed test results, and even Speedtest by Ookla detected our real IP address. That means Tuxler isn't good, even for streaming. You can access Netflix and other streaming sites with it, but it won't help you unblock content libraries outside your region.
Pro Tip: Check out our favorite VPNs for streaming. They are fast, they offer lots of virtual location options, and they get around VPN restrictions of streaming sites pretty well.
The Bottom Line: Is Tuxler Safe to Use?
Not only is Tuxler not a real VPN, it's also not safe to use. The free version requires that you contribute to its IP address pooling, which means other users can use your IP address. The paid version, on the other hand, doesn't include adequate encryption and security.
For fast, secure, and reliable VPN options, check out our list of the best VPNs, where you'll find 13 of the most powerful VPNs we've tested. Also check out our NordVPN review and Surfshark review, both of which scored the highest ratings in our testing.
FAQs About Tuxler VPN
Before you go, check out this FAQ section about Tuxler.