Hotspot Shield Review 2023
With over 1,800 servers in over 80 countries, you can expect fast speeds from Hotspot Shield.
What We Like
Speed: Hotspot Shield performed lightning fast during download and upload speed tests.
Can access Netflix: This could change, but for now, Hotspot Shield works with Netflix and other video streaming websites.
Free option: Hotspot Shield offers a free version that is convenient but capped at 500 MB per day and has a two Mbps speed limit.
What We Don't Like
Only five simultaneous connections per account: Five just doesn't cut it for some people.
Strict data retention laws: The United States is not the best place to base a VPN service in, given its membership in Five Eyes, Nine Eyes, and 14 Eyes.
Slow customer support for non-paying users: If you're using the free version or simply shopping around Hotspot Shield's website, there's no live chat or phone support option. Queries go through email tickets only.
Bottom Line
Total security doesn't have to sacrifice speed. Hotspot Shield is a perfect example, with super-fast speeds during our upload and download speed tests.
VPNs are effective tools for ensuring your online privacy remains intact, yet picking the right VPN can be a difficult task. It's not because they are complicated. It's the opposite. VPNs are simple. They all do the same thing, which is encrypt your traffic and route it through servers all around the world, and because of that, the differences between VPNs can be subtle.
To compare VPNs, you'll have to look under the hood. Once you get past the usual features, you'll see that some VPNs are simply more powerful.
Case in point: Hotspot Shield. This VPN works on a wide range of platforms, has blazing fast services, and is optimized for streaming and gaming. It's not a perfect VPN though. It has flaws, especially if you're interested in the free version.
We'll discuss everything there is to know about Hotspot Shield in this review, from its features and performance, to its pricing, customer support, and apps, so keep reading if you want to find out if Hotspot Shield is the right VPN for you.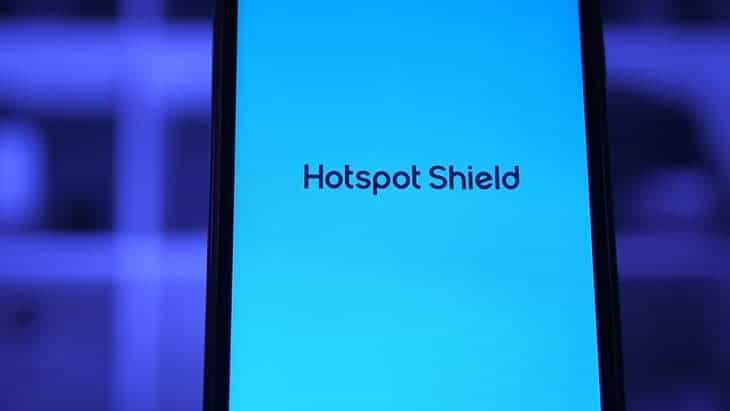 Features of 'Hotspot Shield Free'
| | |
| --- | --- |
| Number of server locations | 1 |
| Supported devices | Mac, Windows, Android, iOS, and Chrome |
| Simultaneous VPN connections | 1 |
| Data limit | 500 MB per day |
| Speed limit | Unlimited |
Editor's Rating
More than 1,800 servers in 80 countries and counting
Won't log any online activities
Torrenting and Netflix access
More Security.org Recommendations
Check out more of our favorite VPNs.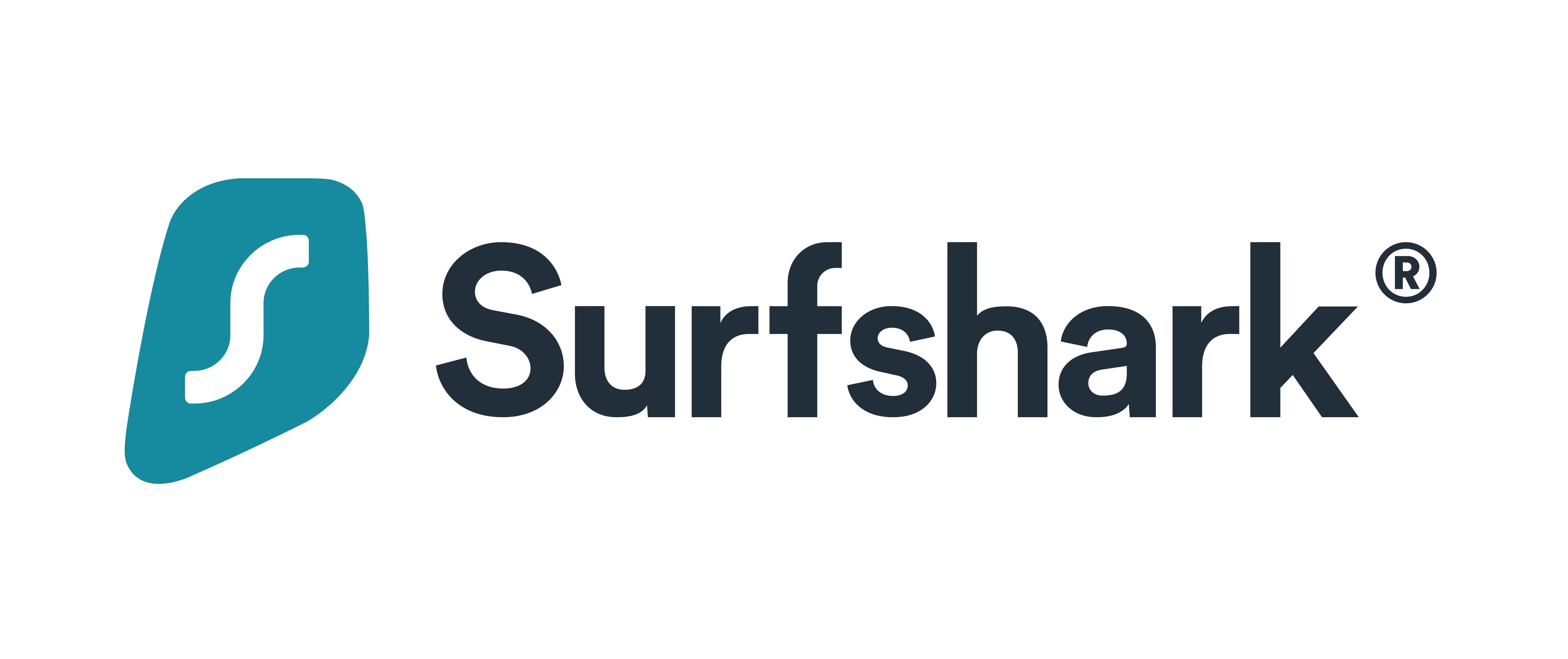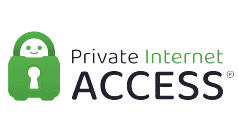 About Hotspot Shield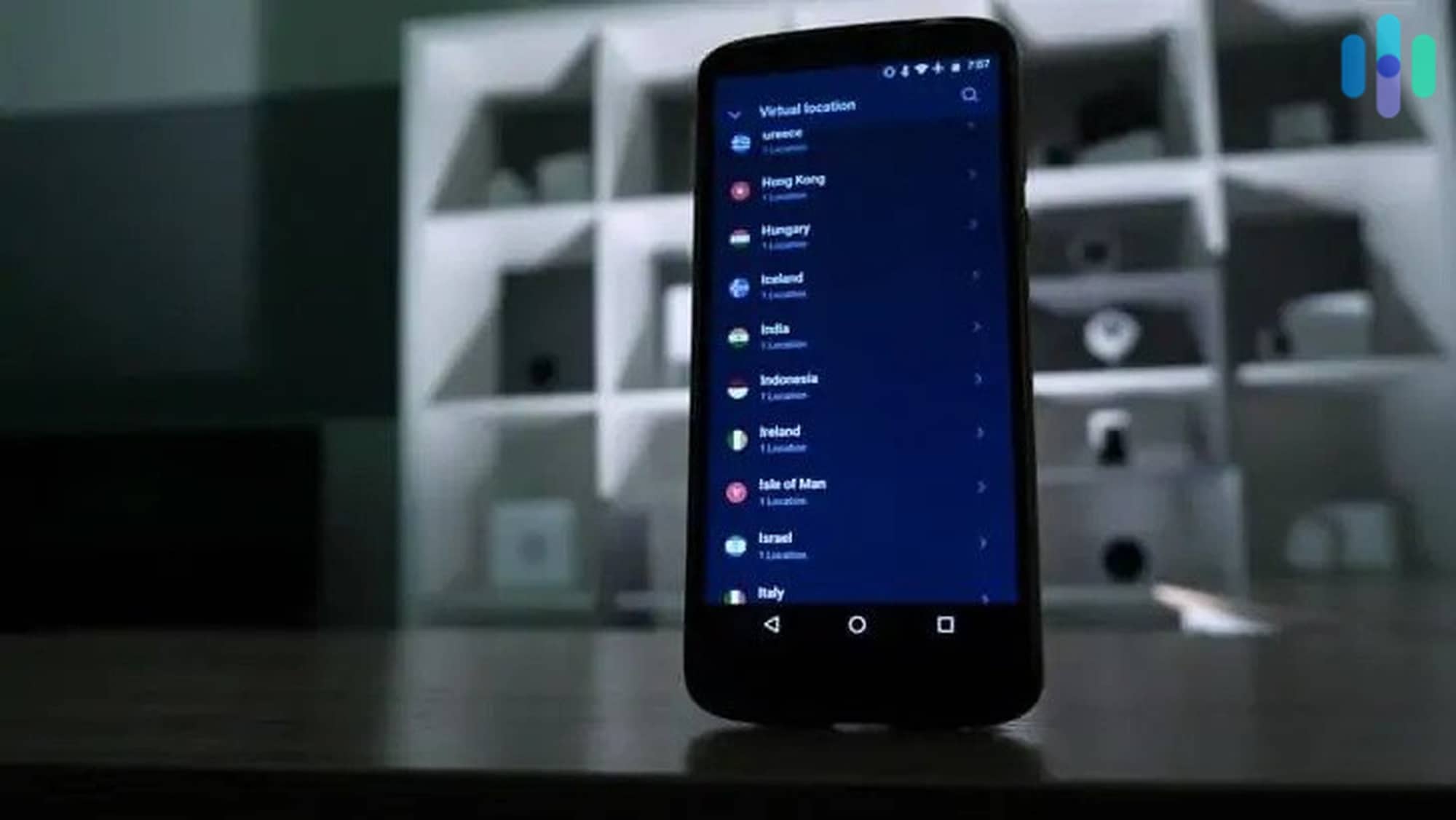 Hotspot Shield is a VPN company based out of Redwood City, California. It started in 2008 and now has over 1,800 servers in 80 different countries. It has servers in most global regions such as North America, South America, Europe, Asia Pacific, Middle East, and Africa.
When it comes to choosing VPNs. More servers mean less congestion, which often translates to better speeds. And not to spoil anything, but Hotspot Shield's servers were blazing fast when we tested them.
One slight drawback of Hotspot Shield is its location. We love supporting homegrown companies, but as far as VPNs are concerned, the United States is not the best place to establish a VPN company.
You see, the U.S. is a founding member of the Five Eyes alliance and a part of the bigger Nine Eyes and 14 Eyes alliances of countries. Member countries of these alliances have laws that give governments the power to obtain consumer information from companies for purposes such as criminal investigation. If you ever become a subject of an investigation, the government can subpoena Hotspot Shield to provide any information they might have of you.
Hotspot Shield understands the risks, and as you will see below, the brand's logging policy prevents the company from collecting (and subsequently releasing) information that can be used against you.
That hasn't stopped the government from requesting information, but Hotspot Shield's January 2019 transparency report shows us that it hasn't produced any user data despite receiving 56 requests in 2018. And even though Hotspot Shield stopped releasing transparency reports in 2019, the same airtight logging policy is still in place today.
Hotspot Shield Features

Moving on with our review, let's talk about Hotspot Shield's features. When we test VPNs, there are certain features we look for in relation to how secure VPNs are and how convenient they are to use. Here's what we found out about Hotspot Shield.
Will Hotspot Shield Log My Data?
Using a VPN doesn't automatically make you more secure. Instead of your internet data going to your ISP, it goes to the VPN company. If your VPN service is keeping logs of that data, then it could come back to bite you.
If a VPN logs your IP address, for instance, and the government asks it to provide the IP address that accessed a certain server at a certain date and time, they'll be able to tie it back to you. A similar thing happened in the past when a VPN allegedly provided information that helped the authorities catch a cyberstalker.
Like most VPNs, Hotspot Shield says it has a "no logging" policy. On the Hotspot Shield website, it says that it "doesn't log any data that could be tied to you, shielding your identity and info from hackers and cyber predators."
That sounds good, but it's a little vague. So to clear our minds, we checked what exactly does Hotspot Shield record. You can learn more in our Hotspot Shield privacy report, but to summarize, Hotspot Shield records:
Duration of VPN sessions
Amount of bandwidth each session consumed
Domains that users access, but on an anonymized format so that Hotspot Shield doesn't know who accessed what domains
Device hashes that the service uses to distinguish between different users, particularly for services that don't require users to register accounts
Account information
Billing and payment information
Identity verification information
Communication information (via email, phone or chat).
Hotspot Shield also mentions that it provides location information gathered from its free Android app to its advertising partners, so keep that in mind if you're thinking of using Hotspot Shield Free on your Android device.
Overall, this is more information than we would like for Hotspot Shield to collect and a little more than the average VPN. For example, when we tested and reviewed ExpressVPN, one of our top VPN choices, it didn't log this kind of metadata.
One positive takeaway from Hotspot Shield's logging policy, however, is that it doesn't record anything that can tie you to your browsing activity while connected to the service. It doesn't record your original IP address, and because VPN IP addresses are shared among users, there's no way for Hotspot Shield to know who visited which website. All the service-related data it records is used to improve its services.
Does Hotspot Shield Have A Kill Switch?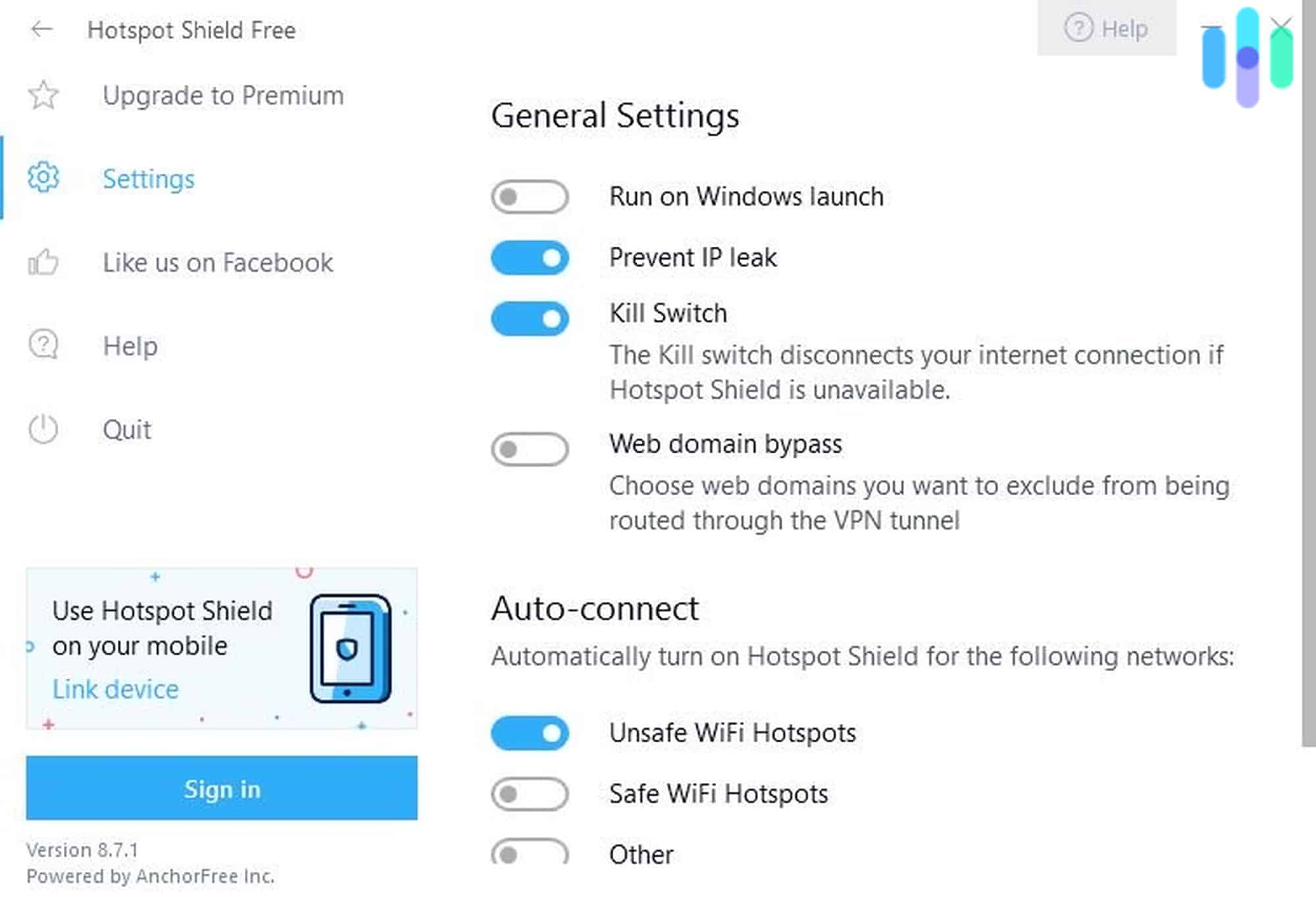 A kill switch is a software tool that will shut down your internet automatically if you lose connection to a VPN server. This is a crucial feature if you are serious about maintaining your privacy. Without it, your ISP would see your IP address which it could tie to your VPN activity if you lose your VPN connection even momentarily.
The kill switch feature is available to Hotspot Shield's Windows, Mac, iOS, and Android users.
Does Hotspot Shield Offer Split Tunneling?

Split tunneling lets you route some traffic through your ISP and some through the VPN. Think of it as using VPN on some apps on your computer or smartphone, and using the regular internet on others. For instance, you can simultaneously use your VPN to watch Netflix shows abroad and browse local news articles without a VPN.
The free version of Hotspot Shield doesn't include split tunneling, which is unfortunate because split tunneling could lower your VPN bandwidth usage. When you turn on the free VPN, all your device's traffic goes through the VPN server, including traffic from bandwidth-heavy apps. For premium accounts, though, split tunneling is available under the name Smart VPN.
Can I Use Netflix with Hotspot Shield?
Hotspot Shield optimized its premium plans for use with Netflix, YouTube, Disney+, and other streaming platforms as well as torrenting. Premium account users can obtain connection speeds of up to one Gbps (depending on your network's speed, of course), which is perfect for high-definition streaming.
However, if you go with the free version, don't expect to be able to access Netflix. Free accounts have a 500 MB per day usage limit and two Mbps connection speed limit. Even if your internet plan is 100 Mbps, Hotspot Shield will throttle down your speed to just two Mbps when you connect to its free VPN. That's not nearly enough to stream even standard definition videos on Netflix, which requires at least three Mbps.2
Hotspot Shield Encryption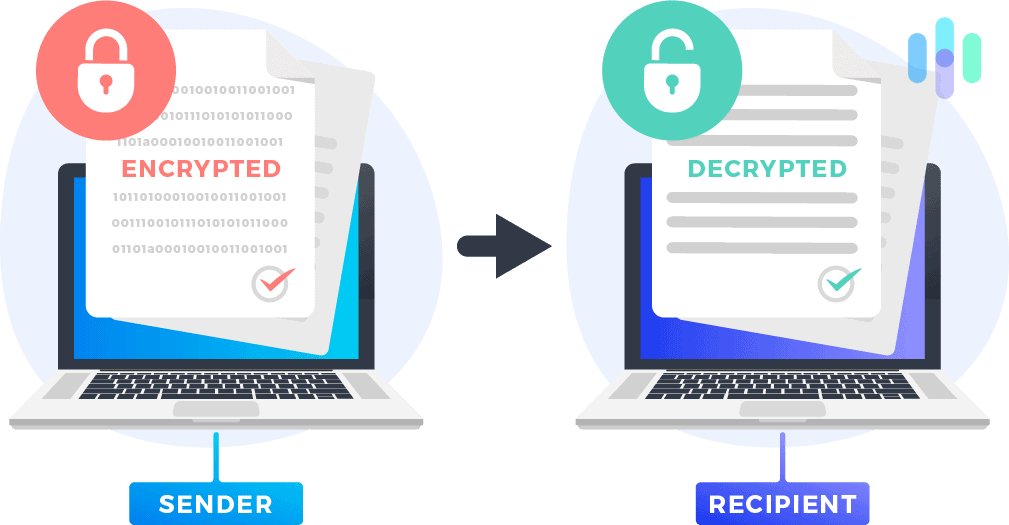 The standard encryption for your data when using Hotspot Shield is 256-bit AES. This encryption method is pretty much unbreakable. They say it would take 14 billion years to decrypt AES-256 with the world's current supercomputers using brute-force attacks.
Let's just say your ISP probably won't find how many gigabytes of Jackie Chan films you've been torrenting. Although, let us just remind you that downloading copyrighted content is illegal, even if you're using a VPN.
Hotspot Shield Protocols
Internet protocols determine how data packets are dispatched across a network. You can think of protocols as the different routes cars can take to get between their origins and their destinations.
You could take a government highway to get to your safe house in the woods, but then security cameras might have recorded you. Or you could take back roads the whole way, but it might take you days. This is the kind of trade-off you often face between security and performance.
Hydra
Hotspot Shield bucks the trend of VPNs using popular VPN protocols like SSTP or OpenVPN. Instead, it uses its own proprietary protocol, Hydra. Hotspot Shield says that it used to use popular VPN protocols like IPsec and OpenVPN, but found performance and latency challenges. That's why it developed Hydra, a VPN protocol that is supposed to perform better than current protocols, while providing the same level of security.
Hotspot Shield claims that Hydra:
Has a faster connection to VPN servers
Uses less bandwidth when transporting data through encrypted tunnels
Offers connection speeds 2.4 times faster for long-distance connections, compared to OpenVPN
As you will see in our Hotspot Shield speed test results below, there is some truth to these claims. Hydra, and by extension, Hotspot Shield, indeed performed incredibly fast. And when it comes to data security, Hydra did prevent our IP address from leaking out.
But is Hydra better than more widely used, open-source protocols like OpenVPN? We don't think so. At best, it's a good alternative that provides about the same speed and security as OpenVPN. However, it's new and it's proprietary, so it will take a lot more real-world testing to convince us, but kudos to Hotspot Shield for trying to innovate.
Hotspot Shield Free Version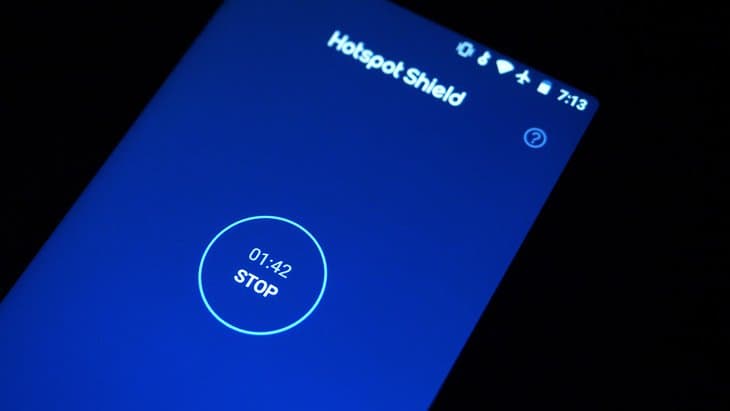 Whenever you hear the words "free VPN", a little alarm should go off in your head. VPN companies have to make money somehow, in order to pay for their servers and infrastructure. And the saying "if you're not paying for the product, you are the product" holds true for most free VPNs. This often means they are giving your data to advertising partners or other third parties; not ideal if you care about privacy.
Free VPNs from reputable companies like Hotspot Shield, however, can prove useful for internet users on a budget. And surprisingly, the free version is quite capable. It no longer has a speed limit, so you can enjoy internet speeds up to 1 Gbps. If your internet is fast, you may even be able to stream or download with Hotspot Shield Basic (free).
That being said, there are a few caveats. For starters, you can only connect one device at a time. The premium version, on the other hand, lets you connect up to 10 devices simultaneously.
You can also access only one virtual server location, so you technically do not have access to Hotspot Shield's entire network. Specifically, you won't be able to access servers optimized for streaming and online gaming.
You also have to be wary of the bandwidth limit. Free users can only use 500 MB of data per day, although if you're on an Android or iOS device, you can watch ads to surpass the limit.
Lastly, the free plan plan doesn't include these features that are available on any of the paid plans:
Anti-phishing
Kill switch
Smart VPN
FYI: The 500 MB daily data limit doesn't carry over to the next day. You get 500 MB per day and that's it. Watching ads on the Android and iOS apps, however, can give you extra bandwidth.
| Features | Hotspot Shield Basic | Hotspot Shield Premium | Hotspot Shield Premium Family |
| --- | --- | --- | --- |
| Number of server locations | 1 | 115+ (including virtual locations) | 115+ (including virtual locations) |
| Supported devices | Mac, Windows, Android, iOS, and Chrome | Mac, Windows, Android, iOS, and Chrome | Mac, Windows, Android, iOS, and Chrome |
| Simultaneous VPN connections | 1 | 10 | 25 (5 devices per member) |
| Data limit | 500 MB per day (watch ads to increase) | None | None |
| Speed limit | 1 Mbps | 1 Gbps | 1 Gbps |
| Encryption | Up to 256-bit AES | Up to 256-bit AES | Up to 256-bit AES |
| Kill switch | No | Yes | Yes |
| Split tunneling | No | Yes | Yes |
| Multi-hop | No | No | No |
| Netflix access | No | Yes | Yes |
| Optimized for online gaming | No | Yes | Yes |
Still, even with all the limits, Hotspot Shield's free VPN can provide some level of protection. You're still connected to a VPN tunnel, which is encrypted, so even if you can access only one location and there's a bandwidth limit, you can make it work. The free Hotspot Shield VPN is particularly useful for students on a budget.
Testing Hotspot Shield
There's only one way to find out if Hotspot Shield's proprietary Hydra results in faster speeds: real-world speed tests of Hotspot Shield Premium. Additionally, we tested whether Hotspot Shield was impervious to DNS and WebRTC leaks.
Speed Test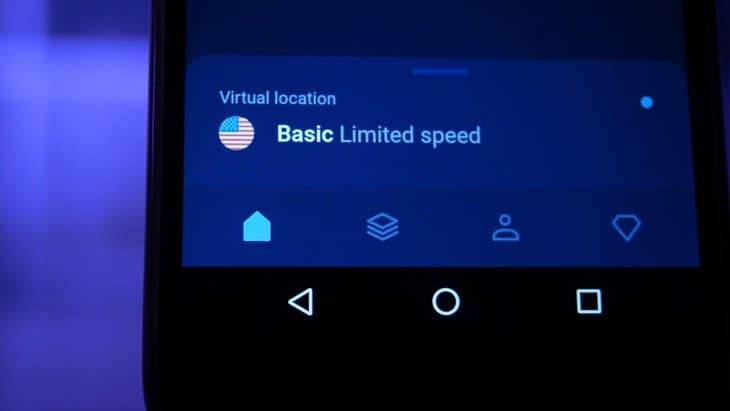 Like most people, internet speed matters to us. After all, what's the use of a secure connection if all we can do online is stare at a blank screen while we wait for our favorite shows to buffer?
Keep in mind that there are many factors that your internet speed will depend on when using a VPN – time of day, location, internet service provider, software, hardware, VPN server location, and so on. We tested Hotspot Shield Premium on a Macbook Pro running Mac OS X Catalina and a Lenovo Thinkpad running Windows 10, which we connected to our 70 Mbps internet.
Download Speed Tests
Mac
Without VPN
75.27 mbps
With VPN
52.24 mbps
Windows
Without VPN
77.71 mbps
With VPN
63.36 mbps
As you can see, Hotspot Shield Premium decreased our download speed by around 30 percent on Mac and 18 percent on Windows. While Hotspot Shield performed slightly better on Windows in this category, we're impressed with the performance on both systems. The speed loss on Mac and Windows was barely noticeable.
We did another test, this time comparing the speed of VPNs, and Hotspot Shield performed even better in the download speed category. In fact, Hotspot Shield recorded the smallest percentage of download speed loss at just three-percent.
Upload Speed Tests
Mac
Without VPN
28.18 mbps
With VPN
27.68 mbps
Windows
Without VPN
28.98 mbps
With VPN
21.38 mbps
Next, we tested the difference in upload speeds with and without the Hotspot Shield Premium. In this case, the Windows connection performed a little worse with a decrease of 26 percent compared to only 0.2 percent on Mac.
Ping Speed Tests
Mac
Without VPN
10 ms
With VPN
64 ms
Windows
Without VPN
12 ms
With VPN
66 ms
Finally, we looked at the ping, or latency, in milliseconds. In this category, Hotspot Shield was quite slow.
We saw a ping increase of 540 percent for Windows and 430 percent for Mac. That's bad news, especially if you're playing online games competitively, but not so much if you're browsing or streaming. Overall, besides ping, these are among the fastest speeds we've seen from VPNs.
DNS Leak Test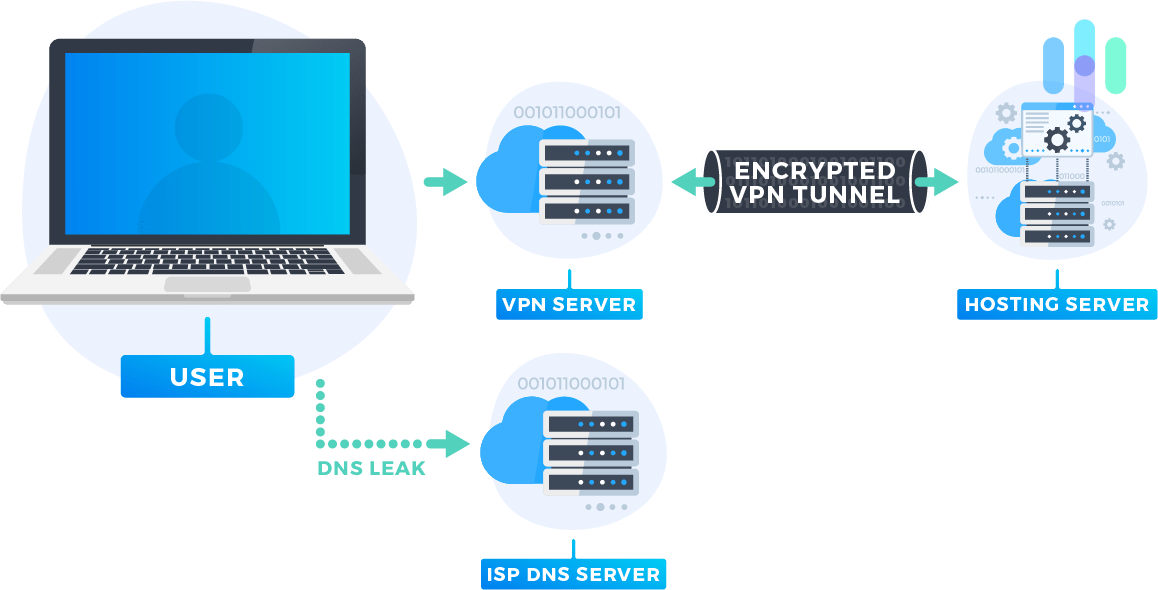 DNS leak tests are important to make sure your device is sending all DNS traffic through the VPN tunnel. If it's not, then you have a DNS leak, which means your ISP and, possibly, hackers, can still see your real IP address. This type of leak can also happen if you configured your VPN manually, if an attacker got control of your router, or if you chose to do a manual DNS setup.

We used a DNS leak test tool to see if Hotspot Shield had any DNS leaks. And the result? Well, the IP address that the leak test tool detected was from the Bahamas, and we were nowhere near there when we performed the tests. That means that Hotspot Shield successfully shielded our IP address from DNS leaks.
WebRTC Leak Test
Do you want to use a VPN with Chrome, Firefox, Microsoft Edge, or Opera? Then you need to know about WebRTC leaks.
WebRTC, otherwise known as Web Real-Time Communication, is a collection of standardized technologies that allow web browsers to communicate with each other directly rather than going through intermediate servers. WebRTC allows for faster speeds for video chat, live streaming, and file transfers. Who doesn't want that?
Well, there are some security issues that arise from the fact that WebRTC needs your public IP address. Let us explain the difference between public and private IP addresses.
Private IP addresses are what local networks use to identify each other. When you connect a laptop to a router, for example, the router assigns a private IP address to it. Now, private IP addresses aren't unique, thus, are not traceable; two different networks can assign the same private IP address to two different devices.
Public IP addresses, on the other hand, come from your ISP. They're globally unique and no two devices can share the same public IP address. Public IP addresses allow users to access the internet directly.
Now, when you're using a VPN, it should hide your public IP address and block leakage such as WebRTC leaks. A simple WebRTC leak test would tell you if there are leaks; if the IP address on the test tool matches your public IP address, then your VPN is not doing its job. Fortunately, when we tested Hotspot Shield, it didn't reveal our public IP address.

Hotspot Shield Subscription
So now that you know what Hotspot Shield Premium has to offer, the real question is… what's it gonna cost you?
Options
Hotspot Shield Premium Price Plans
| Pricing details | Basic | Premium | Premium Family |
| --- | --- | --- | --- |
| Monthly plan cost | $0 | $12.99 | $19.99 |
| Yearly plan cost | $0 | $95.99 | $143.99 |
| Number of users per subscription | 1 | 1 | 5 |
| Number of devices per user | 1 | 10 | 5 |
| Total number of devices | 1 | 10 | 25 |
| Maximum connection speed | 1 Gbps | 1 Gbps | 1 Gbps |
| Server locations | 1 (U.S.A.) | 115+ | 115+ |
| Streaming access | No | Yes | Yes |
| Data limit per day | 500 MB (watch ads to increase) | Unlimited | Unlimited |
Hotspot Shield offers three different subscription options: Basic, Premium, and Premium Family. Premium and Premium Family share the same VPN features.
However, Premium only gets you one VPN account which can support up to five devices. Premium Family, on the other hand, gets you five VPN accounts that you can share with family members. Each member gets the same features as Premium: A VPN they can use on five devices. So if we do the math, that's like having five Premium subscriptions for $19.99 per month, only $7 more expensive than the Premium individual plan. That's a pretty nice deal, and it's perfect not only for families, but even a group of friends or roommates.
You can choose to pay for Hotspot Shield every month or every year. Like with most VPN services, the monthly price gets lower as your commitment increases. If for some reason, you don't like Hotspot Shield Premium, you can get a refund using the company's 45-day money-back guarantee.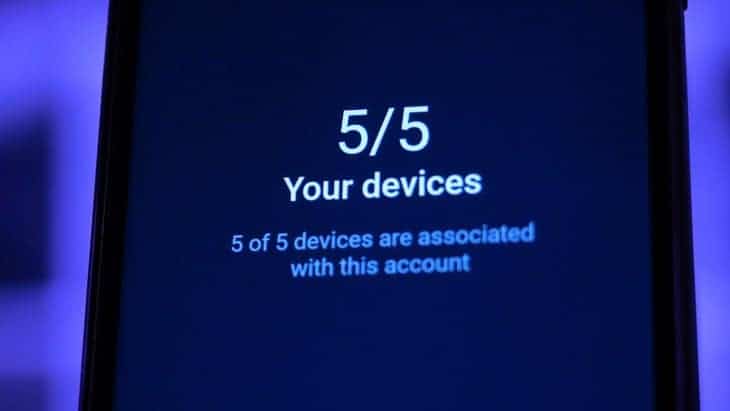 Manual Configurations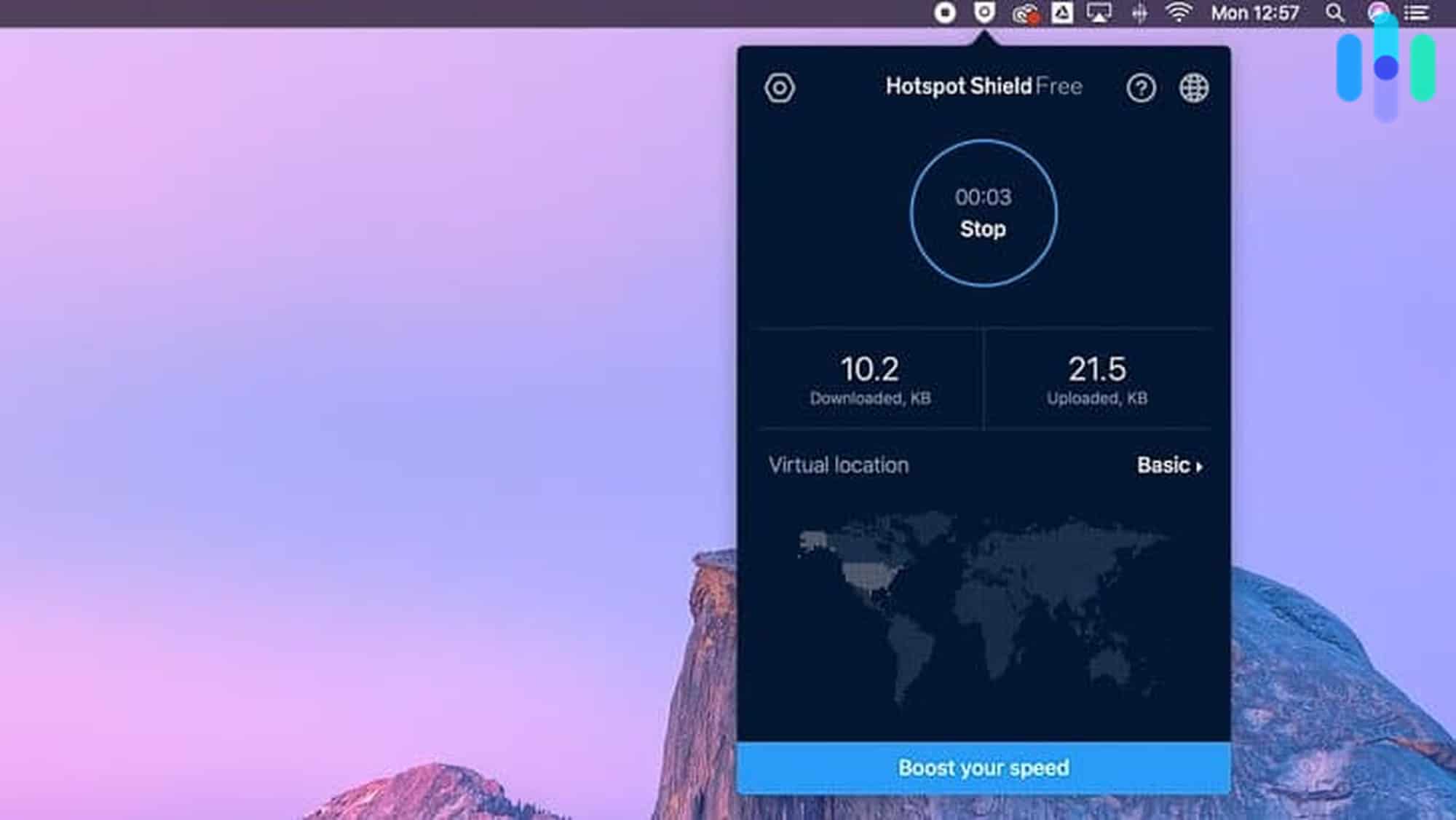 Hotspot Shield has native apps for Windows, macOS, iOS, Android, and Linux devices as well as a browser extension for Chrome. On smart TVs, Hotspot Shield is available for Fire TVs and Android TVs. However, for routers, you need to configure Hotspot Shield manually.
Hotspot Shield Customer Support
Hopefully, you won't need to use Hotspot Shield's customer support, but just in case, here are the details on how you can troubleshoot problems.
Features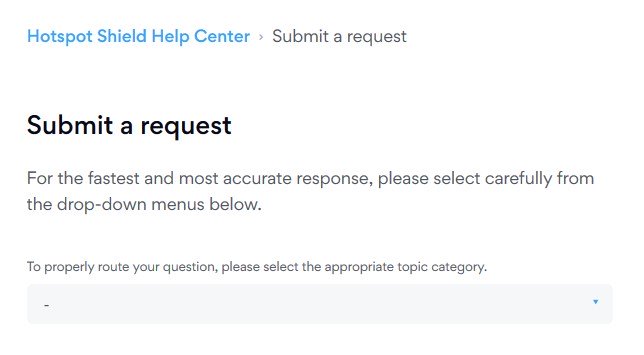 Hotspot Shield has 24/7 support via live chat, but there's a catch. You can only access the live chat support if you're a Premium or Premium Family account holder. If you are, then good! All you need to do is sign in with your account on your browser.
If you're using the free version, however, or if you have questions before buying services from Hotspot Shield, your only options are Hotspot Shield's email ticket support and knowledge base. Waiting to hear back after submitting a ticket can take days, but fortunately, Hotspot Shield's knowledge base covers a wide range of topics, so hopefully, you can get your answers from there.
The Hotspot Shield App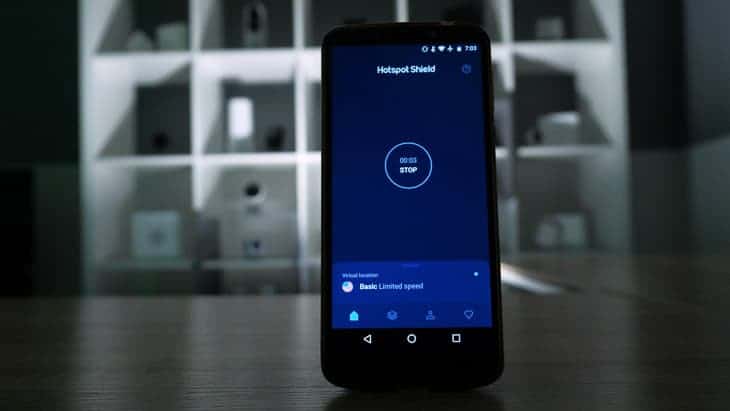 The Hotspot Shield App has applications for Windows, Mac, iOS, and Android. The Android app has a 4.1 rating on the Google Play Store. The iPhone app has a 4.5 rating on the iOS App Store.
These are excellent ratings, which shows that users enjoy using the Hotspot Shield app. Of course, we tested it ourselves on an iPad that we use for browsing and research, and we liked the app's no-nonsense approach. On the homepage was a single power button that connected us to the nearest server automatically. There were no other buttons and no settings to tinker with when connecting.
Of course, if we wanted to change our locations or use a different server, we could pull up the server list from the bottom of the screen and select which server location we wanted to connect to. The best part is that there were options to connect to servers that Hotspot Shield optimized for gaming and streaming, perfect for when we wanted to catch an episode or two of "The Office" during our breaks.
Hotspot Shield Vs. NordVPN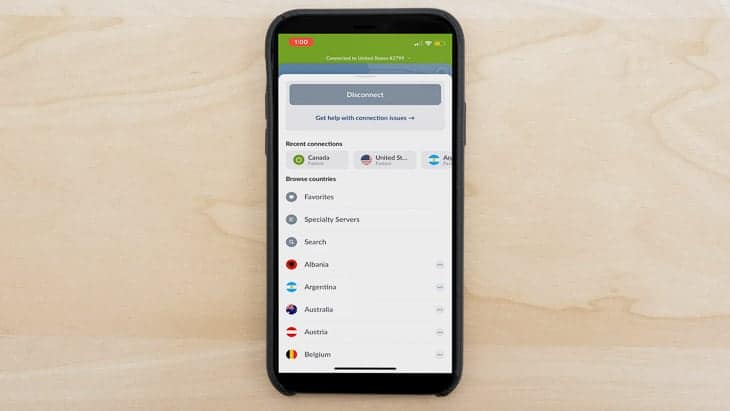 NordVPN is a leading VPN with a lot of similarities to Hotspot Shield. They both have high numbers of servers, but NordVPN wins with over 5,200 servers compared to Hotspot Shield's 1,800 servers. NordVPN also beats Hotspot Shield in that NordVPN is headquartered in Panama, a country not subject to international surveillance alliances or data retention laws. Hotspot Shield's home base is the United States, which is part of the Five Eye international surveillance alliance and has comparatively strict data retention laws.
| | Hotspot Shield Premium | NordVPN |
| --- | --- | --- |
| Log Data | No | No |
| Kill Switch | Only on Windows | Yes |
| Split Tunneling | No | No |
| Netflix | Yes | Yes |
| Torrenting | Yes | Yes |
| IP Addresses | Dynamic | Static, shared w/other NordVPN users |
Neither VPN logs data that could tie your web traffic back to you, but Hotspot Shield Premium does log more information. It logs the duration of your VPN sessions, the bandwidth consumed, and the domains that you accessed (but on an anonymized basis). This is all information that NordVPN says it doesn't store.
Both have kill switches and split tunneling, which are essential security features. You should be able to stream from Netflix and torrent files with both VPNs. NordVPN gives you the same shared IP address each time (unless you want to pay extra for a dedicated IP address), while Hotspot Shield will give you a dynamic IP address that changes every time you connect. We prefer how Hotspot Shield rotates its IP addresses regularly, as it makes it harder for hackers to track you.
Now that we've gone over how NordVPN and Hotspot Shield's features compare, let's talk about their performance during tests.
Of the two, Hotspot Shield was the fastest VPN. Hotspot Shield worked significantly faster on Mac and slightly faster on Windows than NordVPN. Neither system had any DNS or WebRTC leaks.
Overall, if speed is your priority, we would recommend Hotspot Shield. But if you value privacy, I would go with NordVPN.
Recap of Hotspot Shield
Overall, we liked Hotspot Shield's speed and that it has a free option that is only ad-supported on Android. It is fast, it performs smoothly, and it allows us to go on Netflix and torrent movies.
However, we didn't like its privacy policy, particularly how much data it collected. Also, it didn't help that the company is based in the U.S., subject to international surveillance alliance laws. But since everyone has their own priorities, we'll break it down further.
Downloading the Hotspot Shield app is all it took to encrypt our web traffic in their tunnel. Find out how you can connect.
FAQs
We took a little extra time to address your most frequently asked questions. You'll find our answers below.