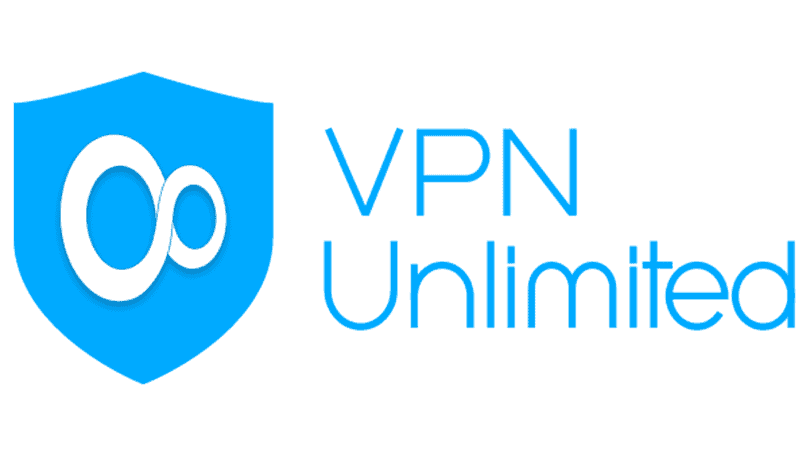 KeepSolid VPN Unlimited Pricing & Download
Netflix access
AES-256 encryption
Fast on Macs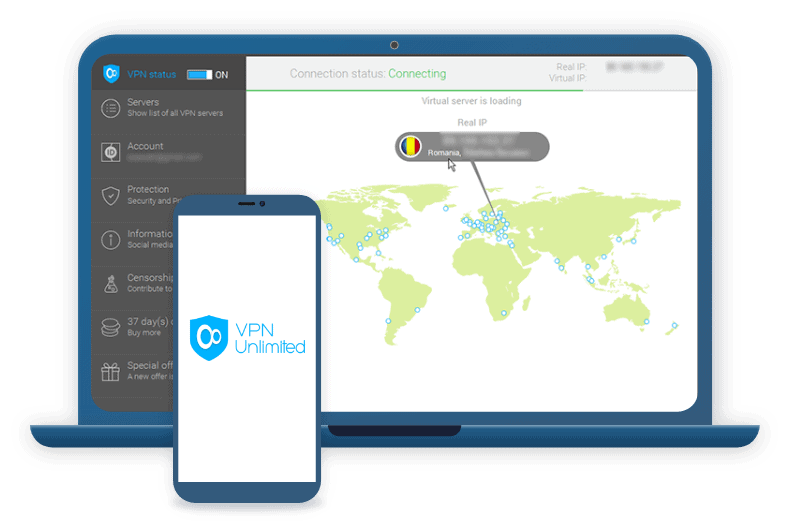 All of our content is written by humans, not robots.
Learn More
By

&

Last Updated
Jan 18, 2022
Since 2013, KeepSolid has helped users around the world hide their web traffic and private IP addresses from their Internet Service Providers, but everything has a price and KeepSolid is no exception. We've already tested out their VPN Unlimited but here, we're going to do a deep dive into pricing. Hold onto your wallets because we're starting right now!
How Much Does KeepSolid VPN Unlimited Cost?
KeepSolid has a lot going on in terms of pricing, like plans for individuals and businesses as well as extras like dedicated servers. Let's go into detail.
Individual Subscriptions
We signed up for the monthly package, although we could've saved even more if we signed up for a year, three years, or even a lifetime, one-time subscription. We always appreciate when VPN companies offer lifetime subscriptions, as they're by far the most cost-effective if you're really sure you love a VPN. Not sure you'll love KeepSolid VPN Unlimited? Read our KeepSolid VPN Unlimited review to learn more.
| Contract Length | 1 Month | 1 Month | 1 Year | 1 Year | 3 Years | 3 Years | Lifetime | Lifetime |
| --- | --- | --- | --- | --- | --- | --- | --- | --- |
| Maximum Number of Devices | 5 | 10 | 5 | 10 | 5 | 10 | 5 | 10 |
| Price Per Month | $9.99 | $14.99 | $5 | $7.50 | $2.78 | $4.17 | n/a | n/a |
| Total Amount Billed | $9.99 | $14.99 | $59.99 | $89.99 | $99.99 | $149.99 | $199.99 | $299.99 |
Team Subscriptions
Sometimes, the whole team needs to get in on a VPN; in fact, about one in five VPN users uses them for business purposes only, according to our VPN usage study. KeepSolid's prices are pretty fair for businesses, in our opinion.
| Maximum Number of Users | Cost of Monthly Plan | Monthly Cost of Yearly Plan | Lifetime Cost |
| --- | --- | --- | --- |
| 5 | $19.99 | $8.33 | $249.99 |
| 10 | $39.99 | $16.67 | $499.99 |
| 20 | $79.99 | $33.33 | $999.99 |
| 21+ | Custom | Custom | Custom |
Hint: If you need a VPN for more than 20 people, then KeepSolid will create a custom plan for you; just contact their sales team to get a quote!
Extras
Aside from the subscriptions themselves, KeepSolid had a few extras that we didn't take advantage of, personally, but to some people, they may be more than appealing.
Personal VPN server: Want to be the only one on your entire server? Well, that's doable whether you're in North or South America, Europe, Asia, and other continents.

| Maximum Data in TB | Cost of Monthly Plan | Monthly Cost of Yearly Plan | Lifetime Cost |
| --- | --- | --- | --- |
| 1 | $24.99 | $18.33 | $499.99 |
| 2 | $35.99 | $29.17 | $499.99 |
| 3 | $49.99 | $41.67 | $499.99 |

There's also a special offer available in Amsterdam, Bangalore, Frankfurt, London, New York, San Francisco, Singapore, and Toronto, an unlimited server for $28.99 monthly with speeds of up to to 100 Mbps. But otherwise, your cheapest option is to sign up for a year.

Personal IP address: If you want the same IP address every time you connect to KeepSolid, without sharing it with anyone else, you can buy a dedicated address within the regions of Bangalore, Canada, France, Germany, the Netherlands, the U.S, or the U.K. The cost is either $14.99 a month or $12.50 a month if you sign up for a year. That includes one TB of traffic per month, as well!
Multiple devices: If you want to add your VPN on more devices than what your subscription covers, you can add on more without buying an entirely new subscription for small monthly, yearly, or one-time fees.
| Number of Devices | Cost of Monthly Plan | Monthly Cost of Yearly Plan | Lifetime Cost |
| --- | --- | --- | --- |
| 1 | $0.99 | $0.83 | $49.99 |
| 5 | $2.99 | $2.50 | $49.99 |
| 10 | $5.99 | $5 | $49.99 |
And that is it for KeepSolid's pricing! Phew, that was a long one.
FYI: Regardless of how many devices you can connect to KeepSolid total, you'll only be able to connect five devices at the same time.
More Security.org Recommendations
Check out more of our favorite VPNs.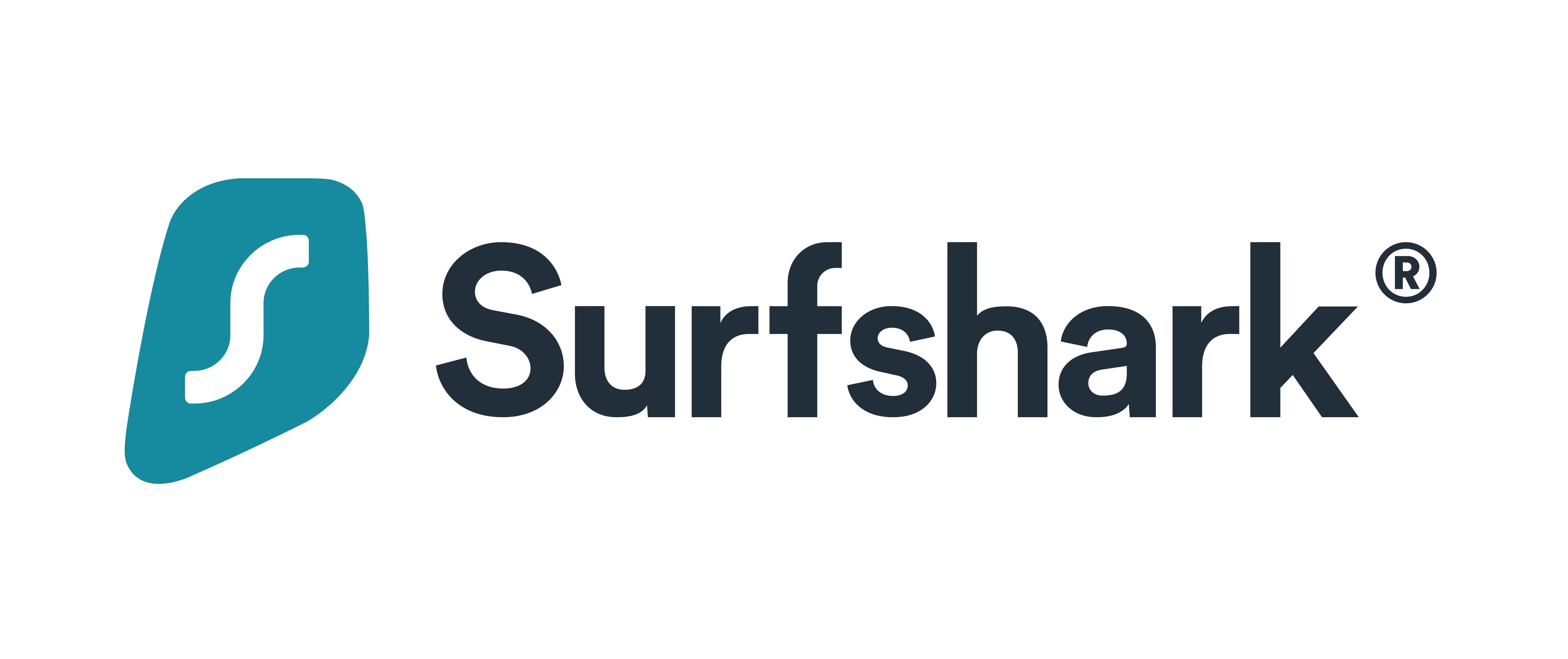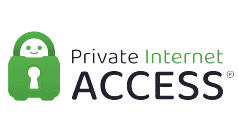 Can I Try KeepSolid VPN Unlimited Without Paying?
While KeepSolid offers a 30-day money-back guarantee, they don't technically have a free trial, so we had to put in our credit card information in order to sign up. That being said, if we had canceled within that time period, we would've gotten our money back.
How To Cancel
When our testing was over and it was time to cancel KeepSolid VPN Unlimited, the process wasn't the most intuitive, and we ended up having to do some research beforehand, and then some winging it when our account didn't match the instructions. Once we logged in, we clicked on the three bars in the upper right-hand corner and clicked "Manage", then "Cancel" for our active subscription. Sure, it took a little while to get there, but at least we didn't have to call in!
Favorite Features of KeepSolid VPN Unlimited
While KeepSolid VPN Unlimited didn't quite make our list of the best VPNs, that doesn't mean we didn't like it at all. Here are the positives:
Over 500 Servers
Located in over 80 locations worldwide, KeepSolid has a decent amount of servers, although it's not the largest VPN we've ever tested.
Kill Switch on Some Devices
On iOS, macOS, Windows, or Android devices eight or higher, KeepSolid would shut down our web browsers if the VPN Unlimited failed, hiding our web traffic.
Torrenting on Some Devices
While KeepSolid doesn't support torrenting on all devices, it did work for us on Android, Windows, and Linux, plus certain servers on macOS and iOS, specifically U.S California one, Ontario, Romania, Luxembourg, and Paris.
Netflix Access
Again, Netflix worked but not on all devices; still, with coverage on Android, iOS, macOS, Windows, Linux, Windows Phone, and Apple TV devices and Chrome, Mozilla, Opera, and Edge browsers, most people will be able to enjoy Netflix in the privacy of an encrypted VPN tunnel.
AES-256
Speaking of encryption, KeepSolid encrypted our web traffic using the industry standard of AES-256, much like most of its top competitors. Sounds good to us!
Dynamic or Dedicated IP Addresses
You know what they say: different strokes for different folks, and that's never been more true than when it comes to IP addresses. While we personally prefer dynamic IP addresses that change every time we log on, some people might prefer static, dedicated IP addresses, and both are available for KeepSolid, albeit the latter for an added price. That being said, the price is a bit high, starting at over $12 a month with the yearly plan, so you really have to want it for this to be worthwhile.
Up to 10 Devices Per Subscription (Or More)
While the subscription we signed up for covered 10 of our devices, five of which we could've connected at the same time, we could've added one, five, or 10 devices for low prices, a feature we haven't seen from any other VPN, although some offer unlimited connections on the house.
Dedicated Servers Available
Aside from dedicated IP addresses, we also had the option to pay for our own server! This might be a good option for larger businesses, as there are no limits on data usage or the number of users. Of course, dedicated servers cost a pretty penny starting at $18.33 a month for one TB of data. If you plan to use this server on an ongoing basis, the lifetime option will make more sense, although it will definitely hurt to see that $499.99 disappear from your bank account at once.
Money-Back Guarantee
While we wish KeepSolid gave us a free trial, at least we had 30 days to cancel and still get our money back!
Low Prices
We could get away with paying $2.78 a month for KeepSolid VPN Unlimited if we signed up for a long term contract. Hey, it pays to commit!
Other KeepSolid Products and Prices
Aside from the VPN Unlimited service, KeepSolid also offers other VPNs, password managers, and more to keep you safe and private online. While we've only tested out the VPN Unlimited so far, we still included the pricing and some information about their other products.
KeepSolid Goals: This is a tool to track your work tasks, which you can actually try for free simply by entering your email. As they say, the best things in life are free!
KeepSolid VPN Lite: This VPN is created specifically for streaming, with no registration required. It's ideal for surfing the web on Android, iOS, macOS, or Windows, and it's free if you connect to one server only! But for access to 500 servers and more, the Premium subscription for KeepSolid VPN Lite costs $24.99 a year, which comes out to $20.8 a month, or Turbo Stream for $6.99 a month, billed monthly.
KeepSolid SmartDNS: Another option for streaming is SmartDNS, which bypasses firewalls on streaming services.
| Term Length | Price |
| --- | --- |
| 1 Month | $3.99 |
| 1 Year | $19.99 |
| 3 Years | $39.99 |
| 10 Years (Lifetime) | $99.99 |
Passwarden: Can't remember all your passwords? Join the club, or sign up for the password manager Passwarden, which is bundled with the VPN Unlimited in some cases.

1
| Product | Monthly Cost | Monthly Cost with Annual Plan | Total Amount Billed with Annual Plan | Cost of Lifetime Plan |
| --- | --- | --- | --- | --- |
| Passwarden and VPN Unlimited | $10.99 | $5.83 | $69.99 | n/a |
| Passwarden | $3.99 | $3.33 | $39.99 | $199.99 |
Fammle: Finally, Fammle is an app that helps people keep track of their lives, whether that's household chores, events or shopping lists.

2

Since they don't list prices on their website, we had to download the app to find out what it would cost, although there is a free option you can use indefinitely.
| Features | Free | Paid |
| --- | --- | --- |
| Shopping mode | No | Yes |
| Stream | No | Yes |
| Birthday tracking | Yes | Yes |
| 10 members | Yes | Yes |
| Full family calendar | Yes | Yes |
| Calendar synchronization | Yes | Yes |
| Shopping lists | Yes | Yes |
| Tasks | Yes | Yes |
| Events | Yes | Yes |
| Free 1 Week Trial | n/a | Yes |
| Monthly Price | $0.00 | $1.99 |
| Yearly Price | $0.00 | $14.99 |
| Savings with Yearly Price | $0.00 | $8.89 |
And that's it for all of KeepSolid's offerings!
Recap
And that covers everything you need to know about KeepSolid VPN Unlimited's pricing! But if you still have questions, keep reading to see our expert-verified answers, or check out our VPN guide, which has all the basic information you need to know about how to protect your web traffic.
Frequently Asked Questions