KeepSolid VPN Unlimited Review
What We Like
Prices as low as $2.78 for five devices
Upgrade available to ten devices per subscription
Dynamic IP addresses are standard
What We Don't Like
Torrenting only available on certain servers
Based in New York so subject to Five Eyes jurisdiction
Logs IP addresses, at least temporarily
Bottom Line
Need a VPN to watch Netflix? KeepSolid VPN Unlimited can unblock U.S Netflix on Android, iOS, macOS, Windows, Linux, Windows phone or Apple TV devices.
Browsing around the Internet for the best digital security services, we came across KeepSolid, a company that boasts several different VPNs, password managers, and apps to make our lives easier in general. In this review, we're testing out KeepSolid VPN Unlimited specifically to see if it's up to our privacy and security standards. We don't skimp on the details here at Security.org, so if you want to do a deep dive on KeepSolid VPN Unlimited, you're in the right place.
Features
| | |
| --- | --- |
| Split tunneling | Yes |
| Netflix | Yes |
| Encryption | AES-256 |
| IP addresses | Dynamic |
| Server switches | Unlimited |
Editor's Rating
Netflix access
AES-256 encryption
Fast on Macs
More Security.org Recommendations
Check out more of our favorite VPNs.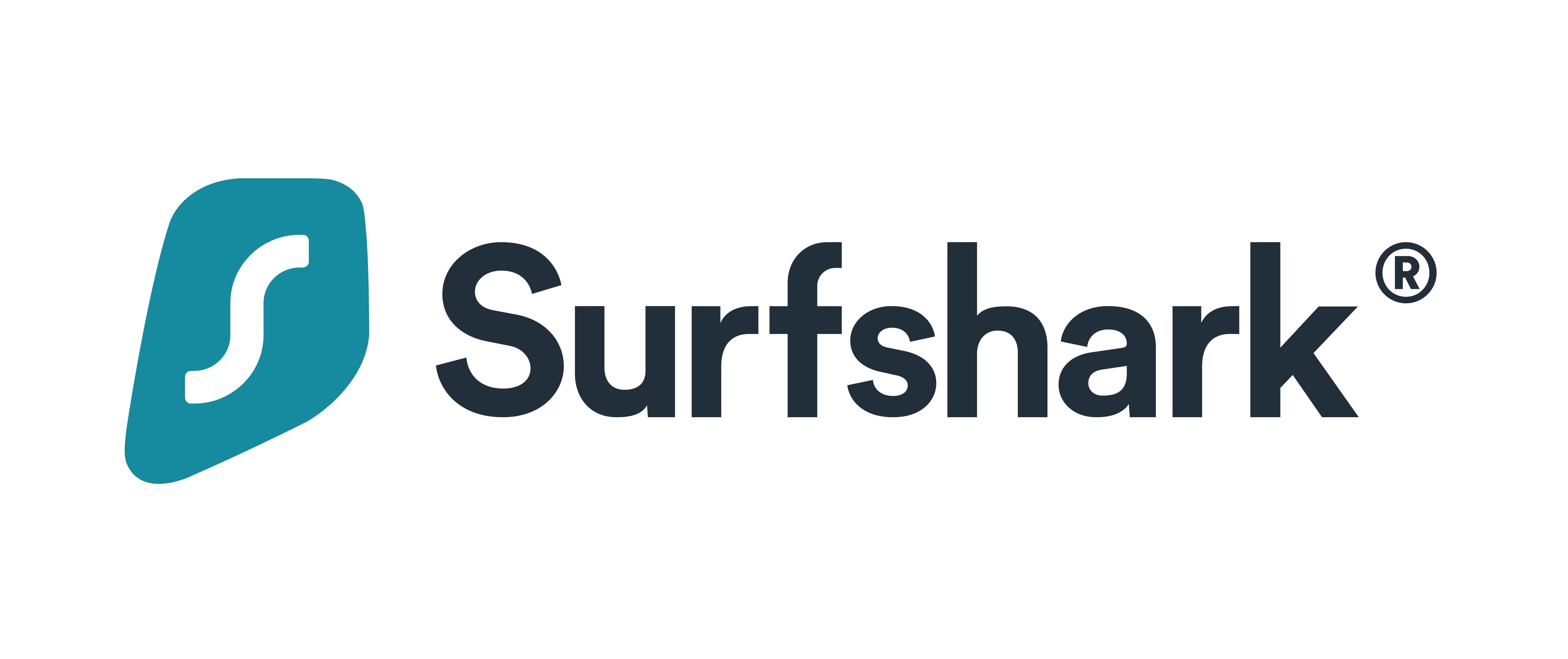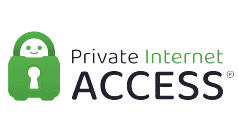 Video Review
With apps for macOS, iOS, Android, Windows and Linux, KeepSolid VPN Unlimited comes in many forms. Here, we're showing you exactly what that looks like.
What We Liked
We woke up on the right side of the bed today, so with no further interruptions, here's what we liked the most about KeepSolid VPN Unlimited.
Kill Switch (Sometimes)
Kill switches are essential features to a VPN, basically back-ups plans that would shut down our web browsers in case the VPN itself failed. Well, KeepSolid VPN Unlimited has kill switches, but only on Android eight or higher, Windows, macOS or iOS devices. That means that for users connecting to KeepSolid VPN Unlimited on Linux devices, Windows phones or through their browser extensions for Firefox, Opera and Chrome, your web activity will stay up if the VPN fails. Depending on how important privacy is to you and what devices or browsers you use, this could be a dealbreaker.
FYI: The Linux and Windows Phones KeepSolid VPN Unlimited apps do not include kill switches, so if the VPN fails, your web browsers will stay open.
Torrenting (Sometimes)
In the same vein, we could torrent TV shows and movies from our Android, Windows, Linux, macOS and iOS devices, but only from the following servers:
California One, United States
Ontario, Canada
Romania
Luxembourg
Paris, France
For us, being based in Brooklyn, New York, connecting to the California server wasn't quite fast enough to torrent files in a timely manner, and that'll be the same for most people. If you're not near these servers and are looking for the best VPN for torrenting, KeepSolid VPN Unlimited ain't it.
Tip: Distance to the server can greatly affect your browsing speed, so make sure to look up KeepSolid VPN Unlimited's complete server list before purchasing.
Netflix Access
Do you use an Android, iOS, macOS, Windows, Linux, Windows Phone, or Apple TV? In that case, you'll be able to stream from Netflix while connected to KeepSolid VPN Unlimited; the same goes for U.S Netflix with the browser extensions. This covers all of the devices compatible with KeepSolid VPN Unlimited, a thankful change from the kill switch and torrenting.
Note: No VPN can guarantee access to Netflix, as Netflix is constantly updating its algorithms to block IP addresses from VPNs. However, some VPNs are better than others, such as the best VPNs for Netflix.
256-bit Encryption
Now let's dive into the meat of the review: encryption. In a nutshell, encryption is how KeepSolid VPN Unlimited keeps our devices' private IP addresses along with our web activity a secret, by hiding this data using an inscrutable code. And KeepSolid VPN Unlimited takes encryption seriously, with AES-256 encryption, the standard for the VPN industry, not to mention the U.S military and government. In other words, nothing's getting past this tunnel!
Dynamic IP Addresses (Plus Dedicated Available)
Imagine if, to avoid someone, you took the same route to work every day. Wouldn't it be better to switch it up through back alleys, drive-throughs and the occasional roundabout? The same goes for IP addresses. When it comes to VPNs, we prefer to get a new IP address each time we connect, which makes it really hard for hackers to follow us around online. Fortunately, that was the case with KeepSolid VPN Unlimited; their IP addresses were dynamic, although we could've paid to get an IP address for us only, satisfying everyone.
Fast Speeds on Mac
When we tested out KeepSolid VPN Unlimited on our Macbook Pro, we found that the upload speed, download speed and latency differences were pretty minimal, 53 percent, 84 percent and 43 percent, to be specific. Learn more about how we test VPNs in our VPN guide.
No Limits on Server Switches
Whether we're traveling internationally or if we just want to watch Netflix on another country's server to unlock new movies and TV shows, switching servers is really important to us, and with KeepSolid VPN Unlimited, we could do so as much as we pleased. Thanks for not treading on us, KeepSolid!
10 Devices Per Subscription
All in all, we could connect up to 10 devices per subscription, which should be more than enough for most individuals. However, if we wanted to add more, we could add one, five, or 10 additional devices for $0.99 to $5 a month extra. Learn more in our KeepSolid VPN Unlimited pricing page.
Highly-Rated Apps
We're staunch iPhone users, along with 52 percent of smartphone users in the U.S as of May 2020,1 but we didn't want to discount Android-users, which make up 47 percent of the smartphone operating systems in the country. Fortunately, whatever camp you may find yourself in, KeepSolid VPN Unlimited has a user-friendly app. While their Android app is rated 4.3, their iOS app is at a 4.6, even better. We had no issues connecting to their service on our iPhones, and you shouldn't, either.
Money-Back Guarantee
Although KeepSolid VPN Unlimited doesn't offer a free trial, from the day we purchased their VPN, we had 30 days to cancel and get our money back. Now, over a third of consumers don't realize that these types of subscriptions recur automatically,2 so if you don't want to pay a dime, make sure to mark your calendar.
Low Prices
We're not made of money, and testing out all of the best VPNs adds up! That was why we were glad to see that KeepSolid's pricing is reasonable, especially if you sign up for three years. They also have the rare Lifetime subscription, and while $199.99 for five devices may seem like a lot, once you depreciate the cost over literally a lifetime, it's a total steal.
| Contract Length | Maximum Number of Devices | Price Per Month | Total Amount Billed |
| --- | --- | --- | --- |
| 1 Month | 5 | $9.99 | $9.99 |
| 1 Month | 10 | $14.99 | $14.99 |
| 1 Year | 5 | $5 | $59.99 |
| 1 Year | 10 | $7.50 | $89.99 |
| 3 Years | 5 | $2.78 | $99.99 |
| 3 Years | 10 | $4.17 | $149.99 |
| Lifetime | 5 | n/a | $199.99 |
| Lifetime | 10 | n/a | $299.99 |
More VPN Reviews: While reading about KeepSolid, be sure to check out our other VPN reviews, including Norton, ExpressVPN, and NordVPN.
What Wasn't Great
Believe us, it wasn't all rainbows and butterflies when it came to testing out KeepSolid VPN Unlimited. Here are our biggest negative takeaways.
Five Eyes Member
One of the biggest issues with KeepSolid VPN Unlimited is where KeepSolid is headquartered, which happens to be New York, New York. Sure, it may be the center of the universe in our (very biased) opinion, but it's not a fantastic place to base a VPN company. Why? Because the United States is a founding member of Five Eyes, Nine Eyes, and 14 Eyes, which means that technically, they can make companies give them customer data. That would be troubling but ultimately fine if KeepSolid VPN Unlimited didn't keep much of our data, but unfortunately, their privacy policy was less than assuring.
Privacy Policy
Sure, only 55 percent of people actually read privacy policies before making purchases,3 which was honestly higher than we expected. But if you've read KeepSolid VPN Unlimited's privacy policy like us, then you have some genuine cause for concern. That's because the company keeps a ton of customer information, although some of it is only stored during the VPN session and is never connected with any specific user's personally identifiable information. That being said, KeepSolid VPN Unlimited logs:
Name
Company name
Email
Username (hashed)
Password (hashed)
IP address
Browser type
Operating system type
Device type
Time zone
Country
Total amount of web traffic in GB
Session dates
Payment history
Connection type
While the IP address, connection, browser, and operating system type are deleted after our sessions ended, we would strongly prefer if KeepSolid VPN Unlimited didn't log them at all.
No Split Tunneling
Want to be on a public network and KeepSolid VPN Unlimited's private server at the same time? Impossible, as the VPN doesn't allow for split tunneling. Oh well!
Speeds on Windows
When we tested out KeepSolid VPN Unlimited on our Acer Aspire 5, a Windows 10 laptop, we saw an increase in latency by over 6,000 percent, and no, we didn't add on an extra zero accidentally. While the upload and download speed differences weren't terrible, 78 percent and 51 percent, respectively, gamers who want to use a VPN on a Windows computer should steer clear of KeepSolid VPN Unlimited.
Maximum of Five Simultaneous Connections
Although we could connect up to 10 devices with one subscription to KeepSolid VPN Unlimited, we could only use five at a time. Depending on how obsessed with technology you are, this number may or may not be high enough.
Should You Buy KeepSolid VPN Unlimited?
We hope we've answered all of your questions and more about KeepSolid VPN Unlimited! From security to privacy to features and pricing, we've covered it all.
FAQ
In case you have further questions in your mind about KeepSolid VPN Unlimited, check out these frequently asked questions and our answers to them.