The Best VPNs for Singapore
You don't want to be without a good VPN in Singapore; check out our list of the best below.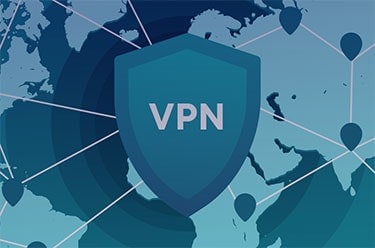 2,500+ research hours
50+ VPNs reviewed
300 speed tests
6 experts consulted
6 VPNs recommended
When preparing for our trip to Singapore, we were excited about the delectable cuisine and the city-state's mixture of history and modernity. However, we weren't looking forward to invasive laws and internet censorship. As it happens, Singapore has a long history of spying on its citizens' internet activities and a penchant for tracking and logging web activities. We were a little intimidated, in fact, and worried about our privacy. So, we turned to our reliable roster of VPNs to determine which provider would work best during our visit.
Best VPNs for Singapore: Statistics
| | |
| --- | --- |
| Singapore servers | 47-189 |
| Servers worldwide | 568-6,500 |
| Monthly costs | $1.32-$12.99 |
| Contract lengths | 1-60 months |
Citing national security concerns, Singapore tries to make citizens' and tourists' browsing habits its business. It controls what websites private citizens can access and restricts access to any websites it sees fit. As 89 percent of individuals in Singapore have internet access,1 maintaining such blocks is a massive undertaking. Technically, the city-state's Infocomm Media Development Authority (IMDA) determines which websites should be blocked, most frequently targeting media libraries, controversial newspapers, and adult content.2
While IMDA claims it doesn't monitor individuals' access to online content, the government and Internet Service Providers do seem to be in lockstep with one another. And while there are laws protecting privacy, most of these are written with such vague language that the business and technology hub feels free to use spyware to monitor its citizens' internet usage.3 Additionally, while Singapore is not an official member of Five Eyes, it reported collaborates with this organization4 (along with Nine Eyes and 14 Eyes). This means that companies under its jurisdiction can be forced to hand over user data to the U.S, which is where a VPN comes in handy.
Comparison of the Best VPNs for Singapore
| System | NordVPN | Surfshark | Private Internet Access VPN | CyberGhost | ProtonVPN | PureVPN |
| --- | --- | --- | --- | --- | --- | --- |
| Ranking | 1st | 2nd | 3rd | 4th | 5th | 6th |
| Ratings | 9.7/10 | 9.5/10 | 9.4/10 | 8.9/10 | 8.8/10 | 8.9/10 |
| Number of Servers in Singapore | Over 110 | Unspecified | 189 | 48 | 47 | 142 |
| Number of Servers Worldwide | Over 5,400 | Over 3,200 | Over 3194 | 3157 | 568 | 6500 |
| Member of Five Eyes, Nine Eyes and Fourteen Eyes | No | No | Yes | No | No | No |
| Logs Traffic/Web Activity | No | No | No | IP address, when and where VPN was used | Collects timestamps | Collects total bandwidth consumed |
| Kill Switch | Yes | Yes | Yes | Yes | Yes | Yes |
| Torrenting | Yes | Yes | Yes | Yes | Sometimes | Yes |
| Split Tunneling | No | Yes | No | Yes, but with exceptions | Yes | Yes |
| Monthly Plans Cost Range | $3.71 - $11.95 | $2.30 - $12.95 | $2.19 - $11.95 | $2.95 - $12.99 | $0 - $29.12 | $1.32 - $10.95 |
| Customer Support | Live chat support 24/7 | Live chat, email support | Online form, live chat | Live chat, tickets, phone number | Email, social media | 24/7 support |
| Contract Lengths | Monthly, yearly or 2 years | Month, 6 months, or 2 years | Monthly, yearly or every 3 years | Monthly, yearly, and 3 years 3 months | Yearly | Monthly, yearly or every 5 years |
| Location of Headquarters | Panama | Netherlands | Greenwood Village, Colo., USA | Bucharest, Romania | Geneva, Switzerland | Hong Kong |
| Read Review | NordVPN Review | Surfshark Review | Private Internet Access VPN Review | CyberGhost Review | ProtonVPN Review | PureVPN Review |
Summary of the Best VPNs for Singapore
Detailed List of the Best VPNs for Singapore
1. NordVPN - Best Singapore VPN Overall

Product Specs

| | |
| --- | --- |
| Multi-hop | Yes |
| Camouflage Mode | Yes |
| Kill switch | Yes |
| Split Tunneling | Yes |
| Netflix | Yes |
| Torrenting | Yes |

What We Like

Over 110 servers in Singapore
Unblocks popular streaming websites
Tor-friendly
Chat support available 24/7

What We Don't Like

No split tunneling
Torrenting only supported on some browsers
Static IP addresses
Poor customer service (phone support only)

Reliably Fast Speeds

Simply put: when it comes to VPNs, speed matters. Every VPN, of course, slows down a device to some extent, but if it slows things down too much, torrenting, streaming, or even just surfing the web becomes a chore. Luckily, NordVPN maintains one of the fastest VPNs in Singapore. When we tested Windows devices running the VPN against those that weren't running it, we found that latency increased by only 10 percent. Downloads were only 24 percent slower, and uploads only 20 percent. Those numbers are all well below the industry averages.

Connecting to NordVPN on our Acer Aspire 5

High Encryption Standards

NordVPN takes a page out of the National Security's Agency's (NSA) book by offering AES encryption with 256-bit keys. AES means advanced encryption standards, and it's an algorithm that's used to encrypt and decrypt private information on VPNs. It's measured in bits: 256-bit is a high standard, and it creates 2^256 possible combinations, which would require supercomputers and billions of years to decrypt. Overkill? Absolutely, but we love the sense of privacy and security it provides. Bottom line: if it's good enough for the NSA, we trust it to hide our data from the Singapore government.

Unlocks Streaming

NordVPN's fast speeds help make streaming a pleasure, wherever we might happen to find ourselves. But in Singapore, NordVPN is an absolute necessity since it opens up a much wider world of content libraries. Sure, we got Netflix and Prime Video while we were in the country. But we didn't have access to lots of our other favorites, including Disney+, HBO Max, and Hulu. With NordVPN, though, we chose servers in other countries including the U.S., so it was easy to access enough content to satisfy even our insatiable love of TV and film, making it one of the best VPNs for Netflix.

2. Surfshark

Product Specs

| | |
| --- | --- |
| Multi-hop | Yes |
| Camouflage Mode | Yes |
| Kill switch | Yes |
| Split Tunneling | Yes |
| Netflix | Yes |
| Torrenting | Yes |

What We Like

Strict logging policy
Unlimited simultaneous connections
Extra features for data and identity protection
Optional antivirus, identity monitoring, and secure browser add-ons

What We Don't Like

Split tunneling only for Windows and Android devices
No phone support
Only one server location in Singapore
Singapore servers are often crowded

Stay One Step Ahead With Camouflage Mode

A VPN may be able to hide your browsing activity from your government, but your ISP can still detect when you're using a VPN. Of course, they can't tell what you're doing online, but they could throttle your speeds. Surfshark has a nifty feature called Camouflage Mode, which uses a network configuration that hides the fact you're using a VPN. If you notice your internet speed dropping more than it should whenever you connect to a VPN, try Surfshark's camouflage mode.

Strict Logging Policy

Another thing we liked about Surfshark is that it has an airtight logging policy. It doesn't log your browsing data, IP addresses, and any information that could point to what you're doing online. It does log some information, like device IDs and connection timestamps, for analytics and to improve its servers. However, it deletes that information within15 minutes after you disconnect. Additionally, you can request Surfshark to remove your information from its records.

Extra Layers of Data Security

Surfshark isn't just a VPN anymore. Last year, Surfshark added the Surfshark One subscription service to its suite of offers, which is a multi-faceted digital security service. Surfshark One includes antivirus software, identity monitoring, and access to a secure search engine. If you want the extra layer of protection it provides, Surfshark One costs only $1.49 a month added on top of your VPN plan.

3. Private Internet Access VPN - Best VPN for Torrenting in Singapore

Product Specs

| | |
| --- | --- |
| Multi-hop | Yes |
| Camouflage Mode | No |
| Kill switch | Yes |
| Split Tunneling | Yes |
| Netflix | Yes |
| Torrenting | Yes |

What We Like

189 servers in Singapore
Unlimited bandwidth
Supports 10 devices simultaneously
Highly accessible

What We Don't Like

U.S-based
No third party security audit
No split tunneling
Slow customer service response times

Torrenting Support

Private Internet Access provides an excellent set of tools for torrenting, which is great because we like to keep our devices stocked with things to watch. After all, you can't always count on having a streaming connection. Of course, Private Internet Access also keeps us safe while we're torrenting; their AES-256 keeps us encrypted in the VPN, and their kill switch means our activity stops if the VPN happens to drop. All in all, PIA is one of the best VPNs for torrenting.

Private Internet Access App

Unblocks Restricted Content

Singapore has blocked a ton of websites, including some local online newspapers and other journals, which is a huge infringement on freedom of the press. We weren't just tourists who wanted to hit the hot spots; we also wanted to learn about the ins and outs of Singapore, as if we were locals. To assist us, Private Internet Access bypassed government censorship and restrictions by replacing our device's IP address with that of another's country server. Additionally, Private Internet Access enabled us to pass firewalls with its Swiss gateways.

Ten Devices Under One Subscription

Private Internet Access covers an impressive ten different devices under a single subscription. At first we thought, why would anyone need a VPN installed on ten different devices? Turns out, we think like single people because we're, well, single people. Our many friends with families tell us that travel isn't possible unless every member of the family can be plugged into their own content on their own device.

4. CyberGhost - Best VPN for Netflix in Singapore

Product Specs

| | |
| --- | --- |
| Multi-hop | No |
| Camouflage Mode | No |
| Kill switch | Yes |
| Split Tunneling | No |
| Netflix | Yes |
| Torrenting | Yes |

What We Like

48 servers in Singapore
Non-member of Four Eyes, Five Eyes and 14 Eyes
Impressive speed tests
Kill switch

What We Don't Like

Logs IP address, time and country of use, and other sensitive information
1-day free trial
No split tunneling
High-security servers come at higher costs

Unblocks Netflix

With CyberGhost, we could access Netflix libraries from around the world. Turns out, every country's Netflix content is just a bit different. And while Singapore does permit Netflix to operate, the library includes only 3,268 titles. America tops 5,600, and Japan has over 6,000.1 We desperately needed a fix of The Office, but could find nothing via normal channels. Thankfully, CyberGhost got us plugged into a U.S. server and back watching Michael Scott's hijinks in no time at all.

CyberGhost Kill Switch

Broad Compatibility

In our position, we tend to collect electronic devices of all shapes and sizes. With all the operating systems and internet platforms available these days, we prefer VPN providers that offer optimization and specific apps for as many devices as possible. CyberGhost offers support for:

Windows
macOS
Linux desktop apps
iOS
Android
Chrome
Firefox browser apps
Amazon Fire TV Stick
Android TV
Apple TVs
Xbox
Playstation
Routers.

The wide availability of apps across all these platforms meant that we were covered whether we wanted to browse for dinner locations on our Android phone or stream movies on our iPad.

Strict Logging Policy

CyberGhost collects both personal and non-personal data, but none of it is overreaching. Personal data they collect includes general registration information such as:

Payment information
Name
Address
Email address
Username.

Non-personal information includes:

Preferred language
Device being used
O,S version
Screen resolution.

What's more important is that CyberGhost doesn't monitor, store, log, or collect:

Web destinations
Traffic
Browsing histories
Search preferences
Posts created
Search preferences.

Most impressively, CyberGhost doesn't have logs related to:

Device's IP address
Connection timestamps
How long we browsed.

FYI: Every VPN keeps some personal data on its users, if only for billing purposes. There is no such thing as a "no-log" privacy policy, despite what some companies might claim.

5. ProtonVPN - Best Free VPN in France

Product Specs

| | |
| --- | --- |
| Multi-hop | Yes |
| Camouflage Mode | Yes |
| Kill switch | Yes |
| Split Tunneling | Yes |
| Netflix | Yes |
| Torrenting | Yes |

What We Like

Swiss-based, outside of privacy jurisdictions
47 servers in Singapore
Free option (learn more on our page on ProtonVPN's subscription costs)
Open source and third-party audited apps

What We Don't Like

Only 568 servers worldwide
Slow streaming and torrenting
Unusual pricing structure
Limited device compatibility

Free Option

While ProtonVPN's free option isn't perfect, it's the best free model available. It includes no data limits and no advertisements. It doesn't log online activity. Plus, it's Swiss-based, firmly outside of Five Eyes, Four Eyes and 14 Eyes jurisdictions. For us, the free option was enough to get us by during our trip to Singapore, but if we had a permanent residence there, we'd want to pay a little extra for some more attractive features, such as faster speeds, support for torrenting, and the ability to access censored content.

ProtonVPN Kill Switch

Secure Core

ProtonVPN's Secure Core feature is essentially the company's name for its multi-hopping capabilities, but with a few more frills. First, some background information: the secure core servers are located in Iceland, Sweden, and Switzerland in data centers, and only operate on ProtonVPN's network of servers. Secure Core helps prevent network-based attacks by routing connections through multiple servers before leaving ProtonVPN's network. That means that any hackers trying to get their hands on our information weren't able to find our device's real IP address or identify our browsing activity.

Always-On Kill Switch

ProtonVPN's kill switch came in handy last time we were in Singapore in particular. When we suddenly lost our VPN connection in the middle of torrenting, we had visions of spending the next several years in a Singapore prison. In fact, penalties are not nearly so severe, but they do involve restricted internet privileges. where access to certain sites could get our browsing privileges restricted. However, ProtonVPN made sure that our activities shut down when we lost our connection. That prevented our IP address and browsing activities from being exposed to the government, or to anyone else who happened to be snooping.

The More You Know: ProtonVPN was founded in 2014 by scientists working at the CERN laboratory in Geneva, Switzerland, home of the world's largest particle accelerator. Its founding was meant to mark the 25th anniversary of the World Wide Web, also created by scientists at CERN.

6. PureVPN - Most Affordable VPN in Singapore

Product Specs

| | |
| --- | --- |
| Multi-hop | No |
| Camouflage Mode | Yes |
| Kill switch | Yes |
| Split Tunneling | Yes |
| Netflix | Yes |
| Torrenting | Yes |

What We Like

Self-managed network of servers
Hong Kong-based, outside of Five Eyes, Nine Eyes and 14 Eyes privacy jurisdictions
56 servers in Singapore
Built-in ad blocker

What We Don't Like

Inconsistent speeds
Mixed reviews about customer support
More secure features cost more money
Only allows five simultaneous connections

Fairly Priced

Singapore can be a bit pricey, and we knew our pockets were going to be hurting toward the end of the trip. As a reliable VPN is a travel necessity, we decided to get ahead of the curve and try a budget-friendly option to lessen the financial burden. There's no competition when it comes to package pricing. Prices for PureVPN start at just $1.32 and max out at $10.95 per month.

PureVPN Mac App

Specialized Servers

Though it doesn't offer the speediest connection, PureVPN can unlock and stream Netflix, Hulu, HBO GO, BBC iPlayer, and Disney+ in HD. Faster streaming was possible with the use of a specially-optimized streaming profile. Even better, PureVPN features a convenient server-selection page that allowed us to type in the website we wanted to unblock and supplied us with a list of servers that could unblock it for us.

Dedicated IP Addresses

PureVPN is one of the few VPNs to offer a dedicated IP address. Available for an extra $3.99 per month, we especially liked this because we log in and out of secure websites so frequently. Most VPN IP addresses change each time we log in to a server, so we're forced to confront the annoying Captcha questions again and again. With a dedicated address, our bank always knows who we are because we always show up with the same address.
How We Test VPNs: Methodology
We put every VPN we recommend through a battery of tests to see how they rank in terms of speed, kill switches, split tunneling, encryption, bandwidth, and privacy. Of course, for a list of the best Singapore VPNs, we were most interested in the number of servers each provider offered in Singapore itself. Only after we've considered all of these factors do we feel confident in saying that these are the best VPNs for Singapore.
Speed
We tested all of the VPN providers on a private Optimum network in our Brooklyn office. We put our Macbook Air and Windows Vivobook or Acer Aspire 5 through speed tests without a VPN to get a baseline number, then compared that number to speed with a VPN. We tested download and upload speeds along with ping (latency). Ultimately, we calculated the difference between the two numbers as a percentage. That way, we can say with certainty how much a VPN will affect any given machine.
If a VPN has a no more than a 40 percent difference in a category, we're confident in recommending it. But while we're secure in our findings, there's so many factors that can impact speed test results (device used, operating system, distance to the server), so we always remind our readers to conduct speed tests of their own, just to make sure.
Security
VPNs are designed to protect web traffic and browsing data, to conceal our device's IP address and what websites we visited. They can only do that if they are free from leaks. We use ExpressVPN's website to test for WebRTC leaks. In addition, we use a program at DNSLeakTest.com to check for any DNS leaks. Another factor we take under consideration is what privacy jurisdiction a VPN provider falls under (if any). While we prefer companies that are located in areas that don't fall under Five Eyes, Nine Eyes, and 14 Eyes jurisdiction, a strict logging policy can sometimes compensate for a vulnerable location. In the end, we always let our readers know the location of the VPN provider we're reviewing so they can decide how important a company's location is.
Most VPN providers hold some degree of personal data (email addresses, payment information or usernames), so we do our best to find the companies that don't hold overly-sensitive information. We don't tolerate VPN providers that hold information about how long we used the VPNs, when we accessed it, our web activity, or our device's IP address. Finally, we review the VPN's internet protocols and encryption methods to see how they compare to industry standards. The most common (and secure) forms of encryption protection are AES-256 and OpenVPN. We try to recommend VPNs that all include a kill switch and dynamic IP addresses, which are tough to track.
Features
Considering how media libraries vary across the globe and how some countries have a lot less content than others, VPNs for streaming and VPNs for torrenting are important. VPNs mask our device's IP address to appear as if we're accessing the media library from another country, enabling us to access more TV and movie titles. We also prefer VPNs with split tunneling, which allows access to private and public networks simultaneously, in addition to double or multi-hop VPNs, which encrypt data multiple times through many servers to add layers of protection.
Subscriptions
We also try to supply thorough information for our readers about pricing. VPN providers have a wide price range, but typically they fall between $5 and $10 per month, with some going upwards of $20 per month. Monthly plans are nice because they offer flexibility and short commitments.
However, what two or three-year plans lack in leniency they often make up for with price, as most annual plans offer bigger discounts as potential users upgrade their term lengths. Finally, we know how important trial periods and money-back guarantees are, along with contract lengths, so we make that information as clear as possible to our readers by supplying them with information about server switches, simultaneous connections, and how many devices are allowed overall to ensure that they get the most bang for their buck.
Customer Support
VPN companies are known for their privacy and security features, not customer service, and it shows. Most VPN companies offer some combination of email addresses, 24/7 live chats, and online ticket submissions. However, some providers offer phone support, which makes them stand out in our book.
App
We test each VPN provider's app on both Android and iOS devices, and we also research their ratings on each operating system's app store. We don't recommend any apps that are rated below three stars.
To learn more about how we test VPNs, read our VPN guide. Or, to explore other options, find the right VPN for your needs.
FAQs
Whether you're booking a quick trip or planning on spending a few weeks in Singapore, here's what you need to know.