The Best VPNs for Germany
Whether you live in Germany year-round or simply are traveling through, you can protect your web activity easily with these top VPNs.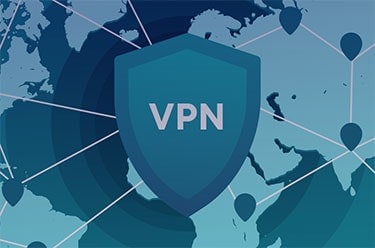 We need a good VPN, wherever in the world we might happen to be. Sometimes where we happen to be is Germany. We still want our data encrypted, our IP address hidden, our browsing history kept private. Which VPN works best in Germany? We've taken the time to put together a little list. We don't know which one is exactly right for you, but we know you'll find it here.
Statistics of the Best VPNs for Germany
| | |
| --- | --- |
| Number of servers | 60-1,065 |
| Contract lengths | 1-36 months |
| Monthly costs | $2.25-$12.99 |
| Netflix access | Some, not all |
Comparison of the Best VPNs for Germany
| System | NordVPN | Surfshark | Private Internet Access VPN | IPVanish | CyberGhost | PureVPN |
| --- | --- | --- | --- | --- | --- | --- |
| Ranking | 1st | 2nd | 3rd | 4th | 5th | 6th |
| Ratings | 9.7/10 | 9.5/10 | 9.4/10 | 9.3/10 | 8.9/10 | 8.9/10 |
| Monthly Plan | $2.95 - $11.95 | $2.30 - $12.95 | $2.91 - $6.95 | $4.12 - $10.00 | $2.25 - $12.99 | $3.33 - $10.95 |
| Contract Length | 1 to 36 months | 1 to 24 months | 1 to 24 months | 1 to 12 months | 1 to 36 months | 1 week to 12 months |
| Split Tunneling | No | Yes | No | Yes | Yes | Yes |
| Netflix | Yes | Yes | Yes | No, but access to many other streaming services | Yes, in certain countries | Yes |
| Torrenting | Yes | Yes | Yes | Yes | Yes | Yes |
| IP Addresses | Static, shared or dedicated | Dynamic or static | Dynamic | Dynamic | Static, shared | Static or dedicated |
| Five Eyes, Nine Eyes and 14 Eyes Member | No | Yes | Yes | Yes | Yes | No |
| Read Review | NordVPN Review | Surfshark Review | Private Internet Access VPN Review | IPVanish Review | CyberGhost Review | PureVPN Review |
Summary of the Best VPNs for Germany
Detailed List of the Best VPNs for Germany
Methodology
So how exactly do we come up with a best list like this one? In fact, there's always a careful, and lengthy, evaluation process. When it comes to VPNs, we're interested in some very specific elements: speed, security, available features, privacy policies, and pricing. In this case, though, we were also interested in just how many servers each company maintains in Germany and where they're located. In the end, we made our recommendations based on a holistic sense of who performs best across all these categories. No VPN is perfect, but we like to think our checklist helps us come up with the best offers in Germany specifically.
Speed
When it comes to speed we use a simple speed test developed by Ookla. This allows us to determine upload, download, and latency speeds. More importantly, we can compare speeds for a machine running both with and without a VPN, which allows us to say with certainty just how much a particular VPN may affect your computer's performance.
Security
Security is a complex category made up of a number of different features (see below). However, there are basic tests that can tell us whether or not a VPN has "leaks." Leaks are just what they sound like: spots where a VPN may be vulnerable to leaking your DNS or WebRTC information. To check for DNS leaks, we run each VPN through a program at DNSLeakTest.com. To check WebRTC security, we use a tool from ExpressVPN.
Features
The most important features for any VPN are those that help to ensure security and privacy. Of course, different companies approach security and privacy using different tools. We like companies that offer kill switches, dynamic IP addresses, split tunneling, multi-hop, and AES-256 encryption.
However, other features are important as well, so we also look for VPNs that allow easy access to Netflix and other streaming services and that have tools for torrenting. Finally, we're always fans of good customer service and companies with strong apps.
Privacy
Privacy isn't just about a secure internet connection. It means more than just keeping our data safe from hackers. It means keeping our data safe from everyone, including the VPN company itself. Where we go and what we do on the internet isn't anyone's business but our own, and good privacy means even governments can't access that information.
What are the components of good privacy? First, we make sure to read every VPN's privacy with a fine-tooth comb. Every VPN keeps some information for billing purposes, for instance, but we prefer companies that maintain the bare minimum account information. The best companies don't log any access information, including our web traffic, our IP addresses, or any sort of timestamps. We like it even better when a company is located in a country with strong privacy laws and one that isn't a member of the international surveillance alliances Five Eyes, Nine Eyes, and 14 Eyes. A company located in a country like that can't be forced to share any of our information with the federal government.
Pricing
Finally, we take a look at pricing and subscriptions, not just to see which companies offer the lowest price but to consider what kind of value we're getting for our money. That means examining which companies offer monthly subscription rates vs. how much savings a company may offer for a long-term plan. It also means considering whether a VPN offers sufficient simultaneous connections and server switches and how many devices it allows us to use. In general, we look for plans that cost $10 a month or less, and that offer discounts for longer contracts.
Servers
All the VPNs on this list have servers located all over the world, which means it's easy to get a secure connection pretty much wherever we might be. However, for this list, we were looking specifically at servers in Germany. All of our picks maintain multiple servers here, usually in multiple locations across the country.
FAQs
Here are our answers to some of the most frequently asked questions asked about the best VPNs for Germany.