Whoer VPN Review 2023
Flying under the radar, Whoer VPN has some promising features but a few flaws to consider.
What We Like
Affordable subscriptions: A Whoer VPN subscription costs $9.90 per month, or as low as $3.90 monthly if you pay for a whole year.
Content unlocking: Whoer VPN offers strong unlocking capabilities for restricted or geo-blocked content such as Netflix and Disney Plus, albeit with only a few server options.
Hide VPN: A special feature for people who require more privacy, Whoer VPN offers Hide VPN, or VPN obfuscation, to make your VPN traffic appear like normal online traffic to ISPs, government agencies, and anyone who may be monitoring your network.
What We Don't Like
Limited servers: Whoer VPN's server menu is limited to 21 countries, most of which are in Europe.
Five simultaneous connections: Only five devices can connect to Whoer VPN simultaneously using the same account.
Kill switch is off by default: If you're not the type who pokes around VPN settings, you won't find out that the kill switch, a crucial VPN feature, is off by default.
Bottom Line
Whoer VPN offers promising features such as double VPN and a healthy selection of VPN protocols, but the service has serious limitations you need to know about before choosing it as your day-to-day VPN.
True online privacy continues to be elusive, as websites collect data on every visitor, internet service providers track users' browsing history, and advertisers use cookies and trackers to target their audiences.1
Those are some of the main reasons we recommend using a VPN, or virtual private network. VPNs won't make you completely anonymous, but they will hide your IP address and encrypt your online data as you browse.
Protecting yourself online requires that you have a reliable VPN service, and you're probably here because you came across an affordable option in Whoer VPN. But is it good? Is it fast, safe, and secure?
We recently signed up for a subscription and tested every aspect of Whoer VPN to answer those questions. Keep reading for our final verdict.
Getting Started With Whoer VPN
We bought a one-month subscription to Whoer VPN for $9.90, but if you're looking for a VPN to use long-term, Whoer offers six-month and one-year subscriptions at a discount.
| Whoer VPN subscriptions | Average cost per month |
| --- | --- |
| $9.90 for 1 month | $9.90 |
| $39 for 6 months | $6.50 |
| $46.90 for 1 year | $3.90 |
The best VPNs we've tested set the bar in pricing, and Whoer VPN sits at the lower end compared. NordVPN's subscriptions, for example, cost $11.99 on a monthly basis and $4.99 per month on a yearly basis.
If you really want to save, you should consider a VPN that offers multiyear deals, such as Private Internet Access, which is one of the most affordable VPNs. A three-year subscription costs only $79, which is about $2.19 per month. Whoer VPN's pricing, however, is still competitive.
Editor's Note: A good VPN has a good price to match. More importantly, though, a good VPN must have good security practices, strong features to protect your privacy, and reliable software. Find out why NordVPN and Private Internet Access are two of our top VPNs in our NordVPN review and Private Internet Access review.
What a Whoer VPN Subscription Gets You
Regardless of the length of your subscription, Whoer VPN provides the same set of features. Here's a sampler platter of what it offers.
Hide VPN: This feature is called obfuscation. Sometimes you want to hide that you're using a VPN, such as when you're in a country that closely monitors VPN users, like China. Hide VPN camouflages your VPN traffic to make it look like normal traffic.
Kill switch: A VPN kill switch stops all internet traffic when the VPN suddenly disconnects, preventing your browsing history from leaking to your ISP. Whoer VPN has a kill switch, but it's turned off by default. We recommend turning it on first.
OpenVPN: Whoer VPN uses the OpenVPN protocol, one of the most popular and reliable protocols, to create its VPN networks.
Double VPN: According to Whoer's website, double VPN is an included feature. When turned on, it routes your traffic through two servers for double the encryption. Neither the mobile apps nor the desktop apps have a double VPN, however.
Proxy: Instead of double VPN, the apps have a proxy feature that allows you to route your traffic through a proxy server and then a VPN server. It doesn't double your traffic's encryption, but it makes it harder to track your online activities.
No-logs policy: Whoer VPN claims to have a no-logs policy, which means what you do online while connected to the VPN is not logged or recorded.
Some of the features we expect to see from good VPNs notably are not available, including the ability to customize your connection (i.e. set your desired VPN protocol and encryption level) and split tunneling.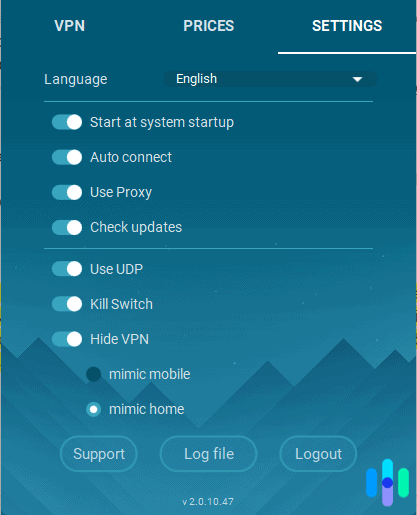 FYI: Split tunneling lets you choose which websites or apps connect to the internet via the VPN and which ones can bypass the VPN connection. It comes in handy if you use mobile banking apps and streaming apps that don't play well with VPNs.
More Security.org Recommendations
Check out more of our favorite VPNs.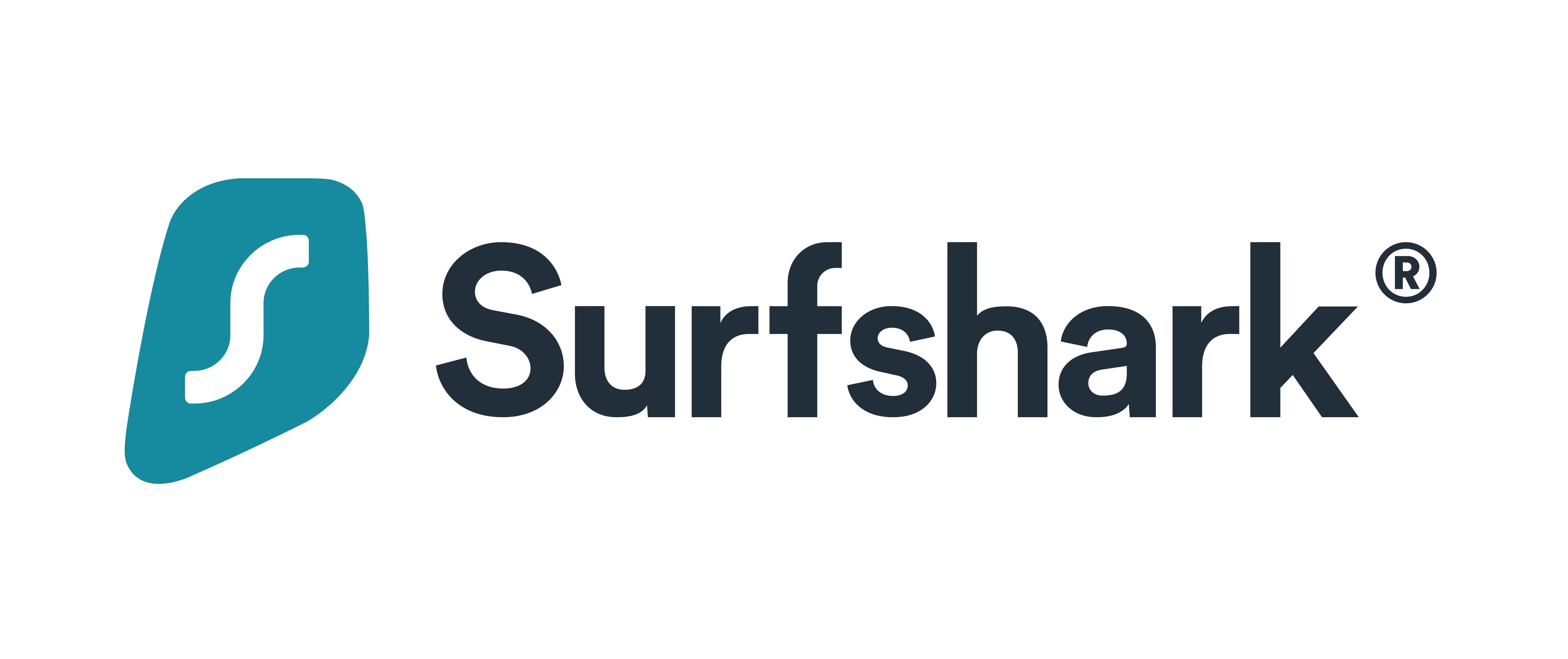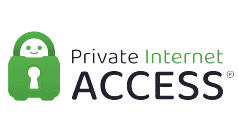 The Whoer VPN Experience: Apps, Features, and Protocols
Technology is entwined with our daily lives. We use laptops, smartphones, and tablets on a daily basis, and since we browse the internet on all of them, we downloaded Whoer VPN on every device.
Right away, we found one potential flaw: Only five devices per account can connect to Whoer VPN at the same time. For most people, that's fine. If you're a power user who runs multiple devices simultaneously, however, you'll need a VPN that can handle more than five connections at a time. Surfshark, for example, allows unlimited simultaneous connections, and you can learn more about it in our Surfshark review.
Whoer VPN on Desktop
The Whoer VPN desktop app is minimalist. The homepage features a connect button and the server menu list. Once the VPN is connected, it shows useful insights such as your new IP address and data consumption.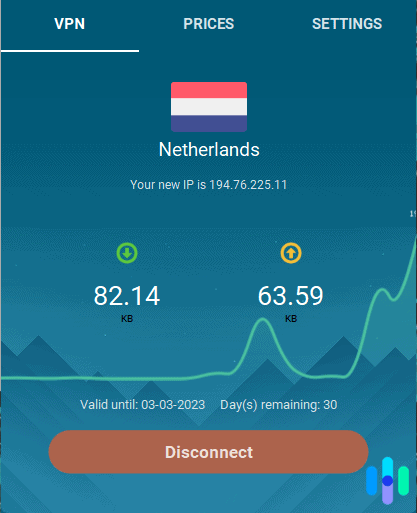 There are a couple of things to note about the desktop experience. First, the server menu is limited. There are only 21 countries on the list, whereas most VPNs have close to 100. Second, the app takes time to connect to servers that are farther away, and it sometimes even refuses to connect.
Those flaws can be problematic if you're a frequent traveler. A limited server network means you may not find a speedy server near you in most countries, and the connection issues mean you may not be able to use Whoer at all. A high density of Whoer's servers are in Europe, North America, and parts of Asia. If you travel frequently outside those regions, we recommend choosing a different VPN.
Tips for travelers: If you're traveling outside the U.S., you can access the internet as if you're still in the country by connecting to a VPN. The best VPNs for travel have widespread servers and convenient apps.
On the bright side, the desktop app's Hide VPN feature lets you camouflage your VPN traffic, which is helpful if you're traveling to countries where VPNs aren't as welcome as in the United States.
Whoer VPN on Mobile
The mobile apps appear similar to the desktop app, but with even fewer customizations. Hide VPN, for instance, is not available on mobile. Literally the only thing you can do in the settings is set the VPN to run on startup and set it to compress your VPN traffic to reduce data usage.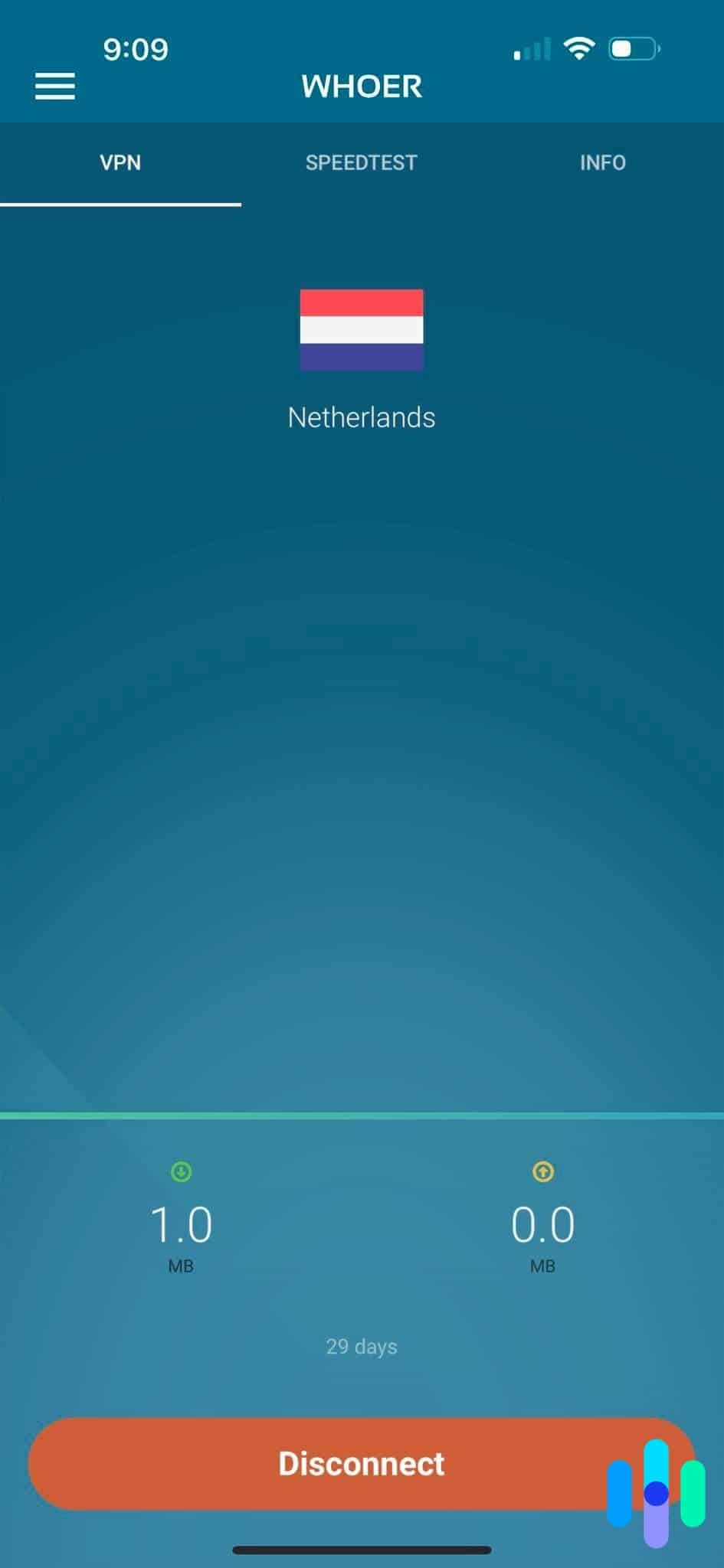 The mobile apps aren't any better than the desktop app at connecting to VPN servers. Connection times range from 30 seconds to two minutes, and it takes longer to connect to servers farther away.
The Android app also crashes frequently, particularly at startup and while attempting to connect.
Overall, it was not a smooth experience on mobile. If you're a heavy mobile user, check out the best Android VPNs and the best iPhone VPNs.
Whoer VPN's Performance: Speed and Security
How about Whoer VPN's performance? Was it speedy? Was it secure? We performed rigorous testing to find out.
Security Test
For our security test, we used DNS and WebRTC leak-test tools to see how sealed Whoer VPN's secure tunnels are. If Whoer VPN is secure, there shouldn't be any leaks and the tools we used shouldn't be able to see our real IP address.
For our DNS leak test, the service detected Whoer VPN's IP address in the Netherlands, which is where the server to which we connected is. The same thing for the WebRTC leak test. We even repeated the test several times using different servers for good measure and got the same results. That means Whoer VPN works for preventing IP address leaks.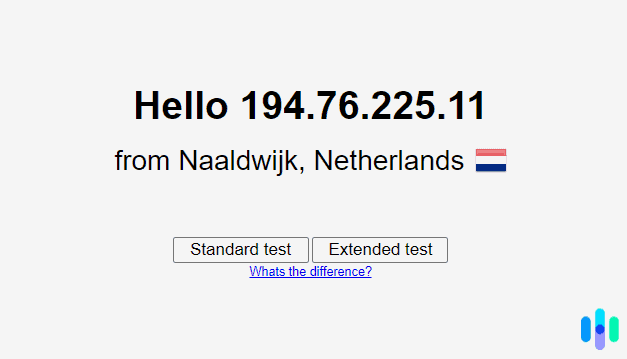 Speed Test
Next we tested its speed. Normally we connect to Australian servers when speed testing VPNs, but since Whoer VPN doesn't have servers in Australia, we used a server in the Netherlands instead.
Before connecting, we took a speed test of our network and got these results.

When we connected to Whoer VPN, here's how our network speed looked. As you can see, it slowed down our internet by more than 90 percent, which isn't a good look for Whoer.

The upload speed was particularly abysmal. We couldn't even upload a Facebook story after connecting to Whoer VPN. Overall, Whoer VPN underperforms in speed.
Our Verdict: Is Whoer VPN Safe, Secure, and Fast?
Whoer VPN shows promise, but its overall performance is underwhelming. It is secure and safe to use, but the speeds it produced were close to unusable.
Double VPN, which is one of the strongest features Whoer VPN promises on its website, isn't actually available. There's also the five-device limit and the less-than-ideal app experience.
Whoer VPN may be good for everyday browsing, but you'll want to go with another option if you use the internet more heavily.
Whoer VPN FAQs
Here is some more information about Whoer VPN you may find useful.