The Best VPNs for Android in 2023
We tested out these VPNs on Android devices to see how fast and secure they really are.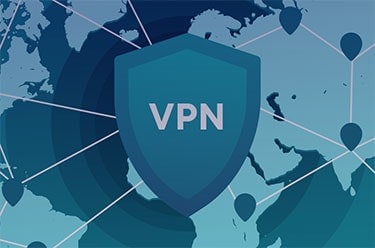 2,500+ research hours
50+ VPNs reviewed
300 speed tests
6 experts consulted
5 VPNs recommended
While we do our most important tasks on our computers, we spend most of our time connected to the internet via our smartphones. Whether we're checking emails, browsing social media, or playing Candy Crush, our phones keep us online throughout the day.
It's no surprise then that Google uses Android as a rich source of user data. A controversial study found that in the U.S. alone, Google collects 1.3 TB of data from Androids every 12 hours.1 And that's just Google. App developers, the websites you visit, and even your internet service provider (ISP) are also interested in your data – and sometimes, for nefarious reasons.
So if you value your privacy – and you should – connecting your Android to a VPN is a must. A virtual private network is software that uses encryption to protect your online data. It also keeps you anonymous by hiding your IP address. After weeks of testing and researching Android VPNs, we've come to the conclusion that these five are the best to use.
The Best VPNs for Android: Our Top Picks
Choosing the Best Android VPNs
We know you're wondering how we came to that conclusion. There were three main factors we considered when choosing the best Android VPNs.
First and foremost was privacy. There are over 200 VPN apps in the Google Play Store, but not all of them are worth the download because some actually do more harm than good. These must-avoid VPNs collect, store, and even sell the data they encrypt. In contrast, the best VPNs to use are "no-logs" VPNs. They collect as little user data as possible and they don't log identifiable information like VPN users' IP addresses and websites accessed.
Still under privacy, we also checked their VPN encryption standards (how securely they encrypt browsing data) and their VPN protocols (how safely they route the data to the internet). These are very technical, but after years of testing VPNs, we've learned which encryption standards and protocols are best to use for privacy.
The second factor is the user-experience, focusing mainly on the VPNs' apps for Android. Ease-of-use is a priority. The best VPN apps don't require involved set up. They are the ones you can simply install, connect, and leave running in the background. Of course, they are still customizable, allowing users to control how their VPN behaves for specific uses.
Lastly, we compared the speed of VPNs on Android. Some VPNs advertise themselves as being fast, but we found that VPNs perform differently depending on the operating system. One VPN may be faster than another on Windows, but the reverse can be true on Android. As we go through each of our top picks, we'll highlight our experience with them in terms of speed.
Keeping those in mind, let's start with a table comparing the best Android VPNs in each of those categories.
The Best Android VPNs In A Nutshell
| System | NordVPN | Surfshark | IPVanish | Private Internet Access VPN | ExpressVPN |
| --- | --- | --- | --- | --- | --- |
| Ranking | 1st | 2nd | 3rd | 4th | 5th |
| Ratings | 9.7/10 | 9.5/10 | 9.3/10 | 9.4/10 | 9.1/10 |
| Minimum Monthly Cost | $3.19 | $2.30 | $2.99 | $2.03 | $8.32 |
| Encryption standard | 256-bit AES | 256-bit AES | 256-bit AES | 128-bit to 256-bit AES | 256-bit AES |
| VPN protocol | | | | | |
| Android app rating | 4.5 | 4.6 | 4.4 | 4.5 | 4.4 |
| Download speed (average)* | 219 Mbps | 216 Mbps | 229 Mbps | 223 Mbps | 214 Mbps |
| Upload speed (average)* | 201 Mbps | 187 Mbps | 213 Mbps | 193 Mbps | 207 Mbps |
| Read Review | NordVPN Review | Surfshark Review | IPVanish Review | Private Internet Access VPN Review | ExpressVPN Review |
*Average readings (rounded to the closest whole number) between five speed tests performed on an Android 11 phone connected to a 250 Mbps fiber-optic network.
A Detailed List of the Best VPNs for Android
1. NordVPN - Best Privacy Features

Product Specs

| | |
| --- | --- |
| Multi-hop | Yes |
| Camouflage Mode | Yes |
| Kill switch | Yes |
| Split Tunneling | Yes |
| Netflix | Yes |
| Torrenting | Yes |

Privacy: NordVPN comes from Nord Security, a company that builds digital tools centered around online privacy, so we expected nothing less than complete privacy from this VPN. It didn't disappoint. Its privacy policy was clear about its practices. Although it collects some aggregate data, such as device information and identifiers, it's a true "no-logs" VPN that doesn't record users' IP addresses, browsing activity, and other sensitive information. It's unlike CyberGhost, a VPN we recently reviewed, that collects location information, although in an anonymous format.

App performance: NordVPN's Android app was a little on the heavy side, weighing in at over 150 MB, but it ran fast and smoothly. It launched quickly and connected to a VPN tunnel even more so, which made it easy for us to use the VPN while on the subway or standing in line to get coffee.

» Further Reading: The Overall Best VPN

NordVPN also had no noticeable impact on our device's performance and battery level. We once left it running for eight hours straight and still went home with a 30-percent charge, nothing different from our normal battery consumption.

Speed: When it comes to speed, NordVPN's Android version performed a bit slower than its Windows and Mac counterparts, but it was still above average overall. Both the download speed and upload speed remained at over 200 Mbps on our 250 Mbps network, so that's a speed decrease of less than 20-percent. That's better than (ironically) FastVPN. In our FastVPN review, we recorded a 40-percent speed loss even when connected to a nearby VPN server.

What We Like

Good Android app ratings and reviews
Minimal data logging
Strong encryption (256-bit AES) with reliable VPN protocols
Double VPN feature

What We Don't Like

Default map-based server selection interface (hard to pinpoint location)
No built-in Android app kill switch; must use Android's settings
Split tunneling for apps only, no website split tunneling
No in-app subscription purchase option

We selected NordVPN as the best Android VPN for privacy for numerous reasons, one of which is its features. For folks who want absolute privacy, NordVPN has an option to double the encryption and tunneling of its VPN, called Double VPN. Otherwise known as multi-hop, this feature encrypted our traffic twice and routed it through two VPN servers in different locations, making it all that much harder to invade our privacy. We used this feature mostly when corresponding with anonymous sources for our journalistic endeavors, but we see this feature being useful for activists, whistleblowers, and anyone who might need extra secrecy and anonymity on their phones.

NordVPN Double VPN connection

Even with a normal VPN connection, NordVPN provided us plenty of privacy. The standard encryption was 256-bit AES, the same encryption the U.S. government has been using since 2001.2 By the way, this is also the gold standard encryption implemented by the top VPNs today.

2. Surfshark - Best App Performance

Product Specs

| | |
| --- | --- |
| Multi-hop | Yes |
| Camouflage Mode | Yes |
| Kill switch | Yes |
| Split Tunneling | Yes |
| Netflix | Yes |
| Torrenting | Yes |

Privacy: Surfshark is another VPN that claims not to log user data, but we found in its privacy policy3 that it logs VPN users' IP addresses. However, Surfshark assures that the information is wiped automatically 15 minutes after disconnecting.

We don't just take a VPN company's word as truth. For example, PureVPN claims to keep no logs, but helped the FBI track a cyberstalker in 2017, allegedly using logged data. The company has since addressed the issue4, but incidents like that make it hard to trust. Surfshark distinguishes itself by submitting its practices to independent third-party audits. The most recent one, performed by the German firm Cure53, confirmed that Surfshark's server infrastructure aligns with its privacy policy, including the collection and subsequent deletion of users' IP addresses.

App performance: Surfshark's clean interface and lightweight app made it easy to use the service anytime and anywhere. Notably, to quickly connect, it offers the option to connect you to the nearest or fastest server without trial-and-error. We used the "fastest server" option if we wanted to stream or download or the "nearest server" if we wanted to protect our privacy without changing our Android's location. These quick connect options contribute to Surfshark's user-friendliness.

Speed: Surfshark's download speed, averaging at 216 Mbps in our tests, was able to go toe-to-toe with the rest of our top VPN picks, but its 187 Mbps average upload speed left much to be desired. It provided enough speed to support our daily browsing and streaming, but just know that we found uploading stories to Instagram (and other social media, for that matter) much slower with Surfshark.

What We Like

Clean and intuitive Android interface
Referral program for users who want to earn free months
Quick-connect options and 100 server locations
Frequent Android app updates

What We Don't Like

Records IP address (but deletes 15 minutes after session ends)
No over-the-phone customer support
Doesn't show server load/speed/ping in the server menu
Expensive monthly plan ($12.95)

Surfshark puts a premium on user-experience, as made evident by its frequent updates and improvements to its apps. During our testing period alone, Surfshark pushed updates that enhanced the stability of the connections, gave the app's interface a facelift, and added new connection protocols for faster establishing of VPN tunnels.

Surfshark server menu with Fastest and Nearest server options

Surfshark was super easy to use, but it's also secure. For example, by default, it automatically selected the fastest and most reliable VPN protocol available to the server we selected. It even showed us which protocol we were currently using so we can change it if it doesn't suit us. For example, while on our mobile carrier's network, we saw that it was using OpenVPN. Now, OpenVPN is secure, but we know that it doesn't do as well as WireGuard when on mobile data, so we were able to change the protocol on the fly and enjoy better speeds (and less data consumption).

» Learn more: VPN Cellular Usage and Data Consumption

3. IPVanish - Fastest VPN for Android

Product Specs

| | |
| --- | --- |
| Multi-hop | No |
| Camouflage Mode | No |
| Kill switch | Yes |
| Split Tunneling | Yes |
| Netflix | Yes |
| Torrenting | Yes, with uTorrent |

Privacy: We found IPVanish's privacy policy concise and clear. Upfront, it communicated the company's goal to collect as little data as possible. While it logs aggregated data about VPN performance, it also promises not to collect IP addresses, DNS queries, and connection time stamps. In that way, it's similar to our privacy favorite, NordVPN.

Within the VPN, IPVanish uses 256-bit AES encryption, also similar to NordVPN. It also has a built-in kill switch. This feature is crucial to privacy, as it stops your device from connecting to the internet when your VPN connection suddenly drops. It activated one time we switched from Wi-Fi to mobile data, reminding us to reconnect IPVanish before using our Android to browse.

App performance: When we started up the IPVanish's Android app the first time, it took us through a quick tour of its features. We're familiar with VPN features, of course, but if you're new to VPNs, you'll surely appreciate the tutorial.

We also appreciated that IPVanish's server selection menu includes useful details like the latency and load of each server, which helped us avoid servers that were overcrowded or slow. When we searched for Australia servers, for example, we saw that server number #1 in Perth had the lowest load at the time and a decent ping or latency, so that's what we connected to.

Speed: Speaking of load and latency, our experience with IPVanish's servers was excellent overall. Most of the servers we connected to didn't cause noticeable network slowdowns, and our average speed with IPVanish was 229 Mbps (download) and 213 Mbps (upload). Those are excellent speeds – and again, it's partly thanks to the fact that we had some help from the app in picking the best servers to connect to.

What We Like

Detailed server list that includes load and ping of each server
Best upload and download speeds
App tutorial at first launch
Built-in kill switch

What We Don't Like

Headquarters in the United States (Five Eyes member)
Infrequent app updates
App tends to run slow (but connections are fast)
History of dodgy privacy practices

Its speed may be the main reason we picked IPVanish as one of the best Android VPNs, but it still offers more than adequate privacy and security.

Usually, a VPN slows down your internet connection because of the added encryption and tunneling, so we're always wary when we see a fast VPN because it might mean that it doesn't provide enough security. With IPVanish, though, we confirmed that its encryption works and that it's good at hiding your IP address by doing DNS and WebRTC leak tests, standard VPN tests we use to confirm if a VPN is working.

IPVanish server menu showing ping and load

DNS and WebRTC leaks are vulnerabilities found in browsers and networks that could allow a third party such as your ISP to see your real IP address even if you're using a VPN. To test for these leaks, we connected to IPVanish and used tools that attempt to exploit those vulnerabilities. The results? Both detected our IPVanish IP address, proving that our real IP address was well-hidden.

» Read more: Fix Common VPN Issues

4. Private Internet Access VPN - Best Value Android VPN

Product Specs

| | |
| --- | --- |
| Multi-hop | Yes |
| Camouflage Mode | No |
| Kill switch | Yes |
| Split Tunneling | Yes |
| Netflix | Yes |
| Torrenting | Yes |

Privacy: There were a couple of noteworthy things we liked about Private Internet Access. For starters, while it does collect personal data (like email addresses and payment information) when you sign up for its service, it does not collect any identifiable information from your VPN usage, such as IP addresses and browsing history.

And another thing: Most Android VPN apps we tested, even our top picks NordVPN and Surfshark, collected VPN connection statistics and metrics like operating system versions, connection events, and device identifiers. With PIA, it's all optional. If you want to help Private Internet Access improve its services, you can opt in and allow the app to collect such metrics, but this setting is off by default.

App performance: Private Internet Access' app is simple. Like IPVanish, its server menu lists the average latency of each location (but not its load). One thing we really liked, though, was the "Use Small Packets" option, which we found hidden deep into its settings. This feature was designed for mobile users specifically, as it slightly reduces the size of encrypted data packets to be easier for mobile data networks to process. We found that with this setting turned on, our download and upload speed slightly improved by about 5 Mbps.

Speed: With the help of the Use Small Packets feature, Private Internet Access propelled past our other top picks. It was second only to IPVanish in terms of speed, recording an average download speed of 223 Mbps. Although its upload speed wasn't that great (193 Mbps), it was still plenty fast, allowing seamless downloads and streaming. That's good, because PIA also has servers optimized specifically for streaming.

What We Like

Seven-day free trial if purchased through Google Play
Consistently high Android ratings
Affordable subscriptions starting at $2.03 per month
30-day money-back guarantee

What We Don't Like

U.S. based company (Five Eyes member)
Recent server outages
Lower upload speed
Requires a long-term (3 years) subscription to enjoy best prices

What really stood out about Private Internet Access was the price. VPNs typically cost over $10 per month, but you can buy PIA for as low as $2.03 per month on average if you buy a three-year subscription. Now, you'll have to pay for the entire three years upfront, so that's about $80, but it's money well-spent if you're looking for a VPN for the long haul. For comparison's sake, our next entry to this list, ExpressVPN, costs $100 per year.

Connected to Private Internet Access streaming optimized server

You'll also like that there's a seven-day free trial if you buy through the Android app, and this is a real VPN free trial. You will only be charged after the seven days are up. While the trial is on-going, you will also receive log-in details that you can use on other devices, so if you want to test out Private Internet Access on your computer as well, that's possible. On that note, you can install PIA on as many devices as you want, as Private Internet Access subscription includes protection for unlimited devices. We have it on our two iPhones, three laptops, and a Chromecast.

5. ExpressVPN - Best Encryption

Product Specs

| | |
| --- | --- |
| Multi-hop | No |
| Camouflage Mode | Yes |
| Kill switch | Yes |
| Split Tunneling | Yes |
| Netflix | Yes |
| Torrenting | Yes |

Privacy: ExpressVPN has a solid reputation when it comes to privacy, and it's easy to see why. Like NordVPN, ExpressVPN collects only aggregate data from its VPN apps. It does not collect IP addresses, VPN traffic, and DNS queries.

ExpressVPN's privacy policy also mentions that if any of the data centers that house its VPN servers were to ask the company to log VPN traffic, it would immediately cease operations in the data center. This is interesting, because just recently, ExpressVPN pulled all its physical servers from India after the country passed a law requiring VPNs to log VPN traffic. It was one of the first companies to do so, which to us is strong proof of its commitment to privacy.

App performance: We found ExpressVPN's Android app refreshingly simple and clean. Its interface is actually quite similar to that of the ExpressVPN iOS, Windows, and macOS apps, so if you're planning to use the VPN across all your devices, you won't have to learn to navigate different apps. Unfortunately, that's not true for all multi-platform VPNs. While we loved Surfshark's Android app, for example, we found its Windows app not very easy to navigate. With ExpressVPN, we got consistent app performance across all platforms.

Speed: ExpressVPN's speed on Android was excellent, especially since we used Lightway. Lightway is a VPN protocol built from the ground up by the company itself, and it's touted to be a fast and lightweight alternative to the likes of OpenVPN. Well, with Lightway, we got a 214 Mbps average download speed and 207 Mbps average download speed. When we tried ExpressVPN's OpenVPN configuration, those numbers went down to 193 Mbps and 188 Mbps.

What We Like

Vast number of VPN server locations (94 countries)
Speedy Lightway protocol
RAM-only servers
Strong IP address leak protection

What We Don't Like

High subscription costs
Limit of five simultaneous connections (eight for six- and 12-month plans)
Occasionally drops after long hours of being connected
No over-the-phone tech support for Android

ExpressVPN's gold standard encryption, which makes use of the 256-bit AES standard, is backed by its TrustedServer network. TrustedServer is the name for ExpressVPN's servers that run only on random access memory or RAM, otherwise known as RAM-only servers.

ExpressVPN Android app

Let's backtrack a little bit to understand the significance of that. VPN servers are physical servers housed in data centers or server banks, the same as the big metal boxes with blinking lights we see in movies. To run VPN operations, these servers need memory, and conventionally, they use hard disk drives. The problem with that is data remanence5 – even when data is erased from a hard disk, it can be recovered.

Now, RAM is another form of memory, but it's volatile and temporary. After a system reboot, all data stored on RAM are erased and cannot be recovered. That's why instead of using hard disks to make its servers run, ExpressVPN opted to use RAM. And for extra measure, it reboots its servers at least once a week. It's like asking someone with short-term memory to keep a secret – it's safe.
Are Free Android VPNs Safe?
You might have noticed that all these five VPNs we recommend for Android require a subscription. And maybe you're looking to save money, so you're searching for free VPNs. Heed our warning: Free VPNs can be dangerous.
You'll find lots of free VPNs in the Google Play Store, including one literally called Free VPN, but many of these are just fronts for nefarious ulterior purposes. For example, in 2021, a popular free VPN app for Android leaked the data of 21 million users.6 Moreover, a study in 2017 analyzed over 200 Android VPN apps and found that 38-percent of them contain malware and 18-percent of them do not encrypt traffic at all – the most basic job of a VPN.7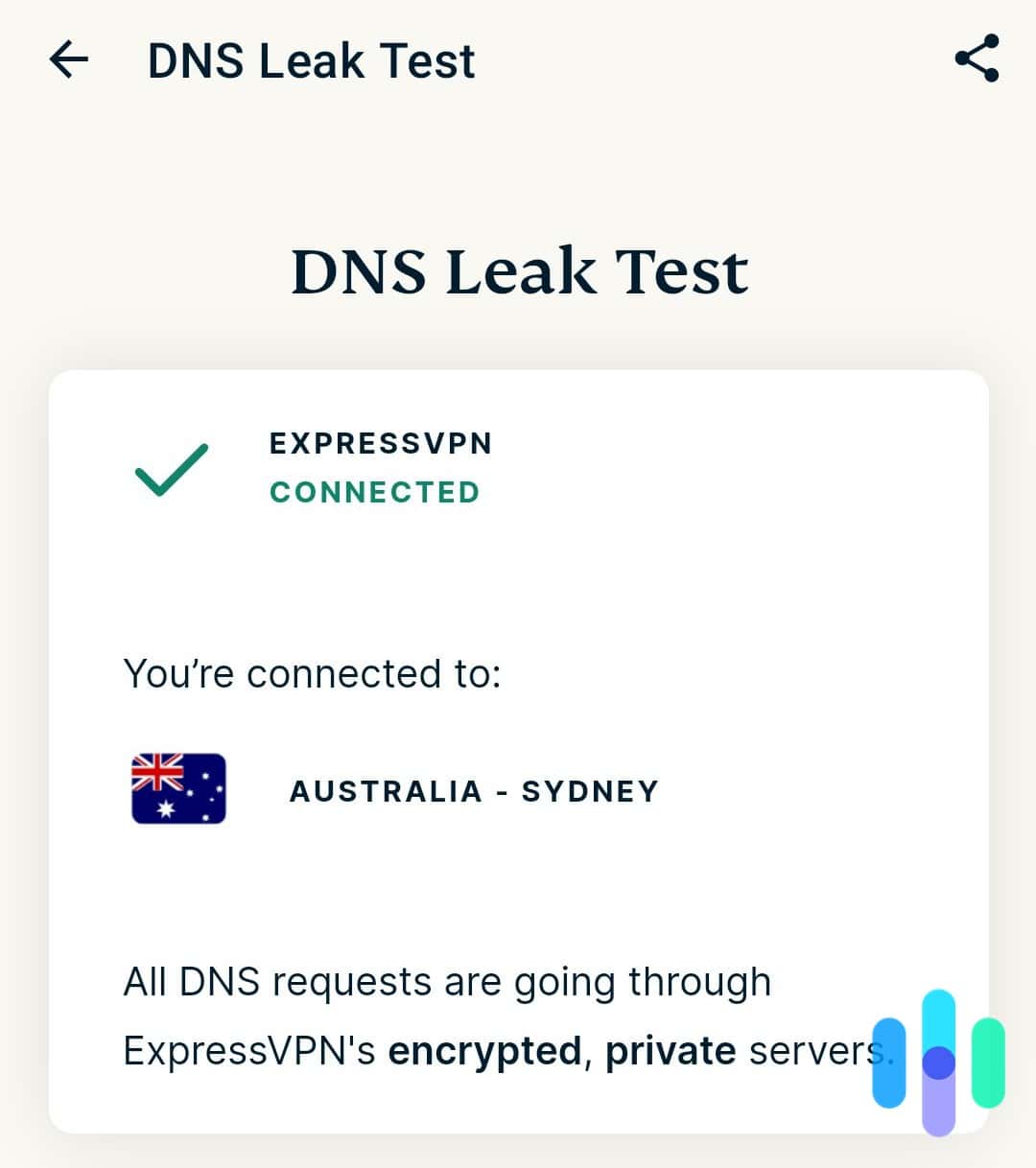 Using free VPNs comes with heightened privacy and security risk, so we don't recommend them. That said, there are reputable free VPNs. We've tested them ourselves, and we can confidently say that the best free VPNs are safe to use.
Another possible route is to use VPN free trials. VPNs downloaded from Google Play offer in-app subscriptions, and if it's your first time signing up, they'll usually extend you the courtesy of a three- or seven-day free trial. If you cancel before it expires, your payment method will not be charged. That's a good way to test if a VPN works for you before shelling out money. If you're looking for options, check out our list of the best VPN free trials, which can be up to 30 days.
What Are the Benefits of Android VPNs
Beyond protecting your privacy when you're browsing or using your favorite Android apps, can enhance your overall digital life. Here's how:
Accessing blocked websites: Using a VPN hides your IP address and gives you a new one, possibly from a different location. This can be helpful in accessing websites blocked in your region – for example, if you're traveling to another country and you need access to a U.S. website that blocks traffic from other locations.
More content options: Similarly, you can use a VPN to gain access to content from other regions. Netflix is a popular use case for this. Netflix libraries differ from one location to another, so if there's a movie you want to watch that's not available in your location, you can use a VPN to explore the content libraries of other countries. See our list of the best Netflix VPNs and also how to watch Netflix on a VPN.
Avoid ISP throttling: If you're noticing that your home Wi-Fi hasn't been performing as advertised, you may be a victim of ISP throttling. This is when your internet provider lowers your internet speed on purpose for a number of different reasons. One way you can stop your ISP from throttling your speed is by using a VPN and hiding your real IP address.
Get around censorship: The First Amendment of the U.S. The Constitution offers protection against internet censorship, but other countries are not as fortunate. If you live in a country where internet censorship is a problem, you may be able to use a VPN to get around it. Just choose a server location outside your country.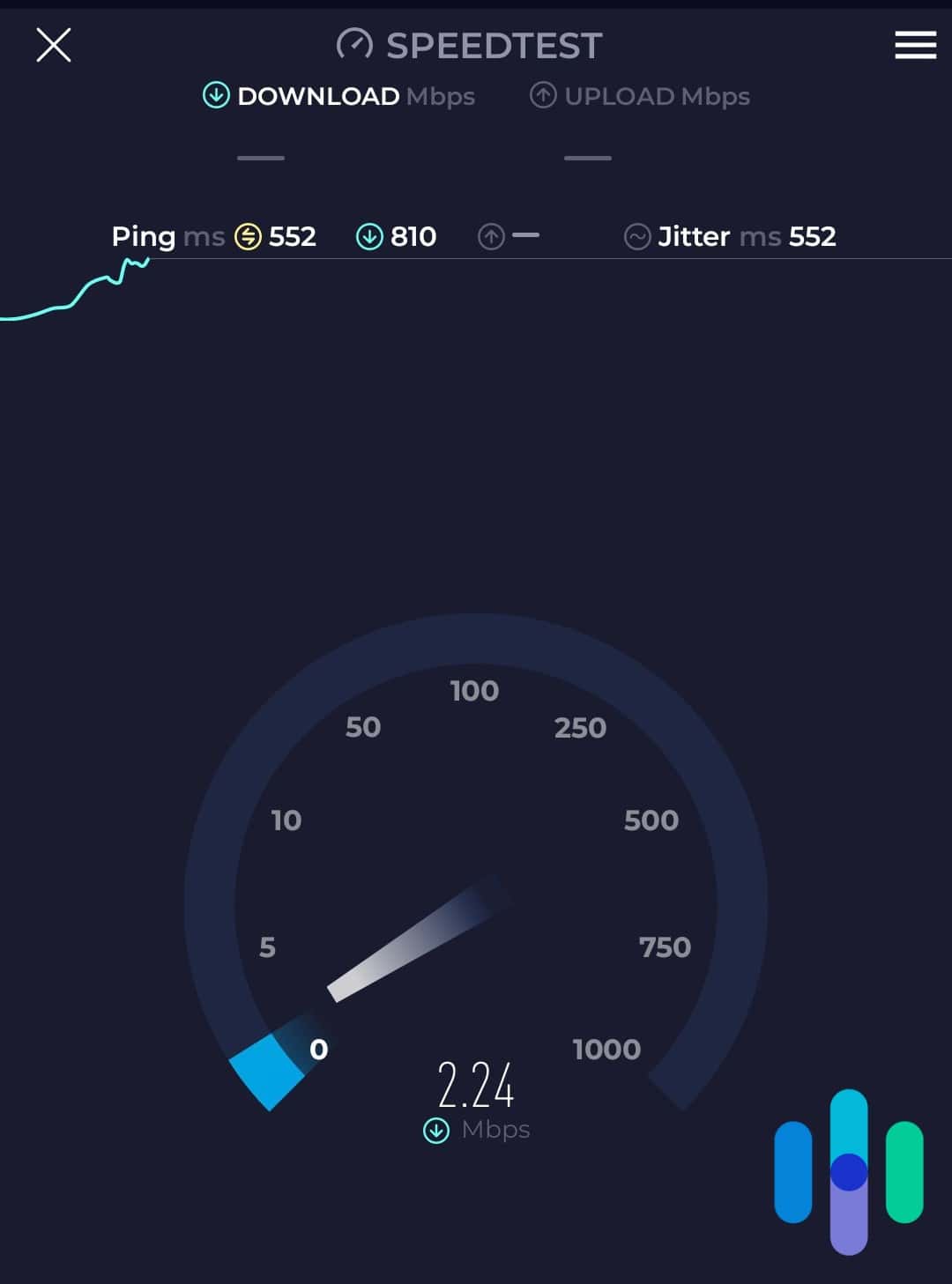 Installing Android VPNs
Fortunately for Android users, installing a VPN is super easy. There are no complex setups required; all you need is a VPN subscription and the VPN app itself. You don't even have to follow the right order. You can either buy a subscription from the VPN's website first, create an account, and then download the app, or get the app first, buy a subscription through Google Play, and then set up your account.
Note that for most VPNs we've tested, we prefer buying straight from the website. While purchasing through Google Play often includes a seven-day free trial, most VPNs have a rule that if you buy from third parties, you won't enjoy the money-back guarantee that they offer. The money-back guarantee gives users a chance to cancel their subscription and request a refund within a set number of days.
It's your call, though: Would you rather enjoy a seven-day free trial, or a 30-day (or more) money-back guarantee?
Do Android VPNs Work on Older Devices?
More good news: Android VPNs work on older versions of Android. This wasn't the case for most Windows VPNs. Even the best Windows VPN we tested support only newer versions, typically Windows 8 or later. With Android VPNs, support extends to versions as old as Android 5, so even if you have an older device, you'll be able to protect it with the best Android VPNs.
» Learn more: Best VPNs for Windows and How to Set up a VPN on Windows 10
Do Android VPNs Work on Other Operating Systems?
Of course, your Android smartphone isn't the only device that needs protection and privacy. We recommend using a VPN on all devices, from smartphones and tablets to laptops and desktops. We even have a list of the best VPNs for the Fire TV Stick, a streaming device for TVs, if you want to go the extra mile.
Chances are, you're not going to need a separate VPN for those other devices. The best Android VPNs work across different platforms, and more importantly, a single subscription can provide VPN protection to numerous gadgets. Some don't even count your devices, so you can use them on as many devices as you want.
Keep in mind though that the user-experience on Android may not be the same for other operating systems. Check out the best iPhone VPNs and best macOS VPNs.
Conclusion
Online privacy is not a new concept. Even in the early days of the internet, users have used passwords to ensure that the data that must be kept private, remained private.
However, in a world as connected as ours, even secure passwords are not enough to protect our privacy. We have to add specialized tools like VPNs to our lifestyles to make sure that we remain protected from anyone – whether a person, organization, or government body – who might try to invade our privacy.