Windscribe vs. NordVPN

Best for Privacy

A two-year plan costs just $3.49 per month.
Each plan comes with a 30-day money-back guarantee.
Students can receive a 15-percent discount for a two-year plan.
Most Affordable

Netflix access in U.S and U.K
Double-hop encryption
Static, shared IP addresses
On this page, we're going to take NordVPN, one of our favorite services—and one of the bigger names in the VPN space—and see how it stacks up individually to Windscribe VPN, a Canadian upstart. We'll look at features, pricing, speeds and more results from our testing to help you make a more informed decision about what may work best for you.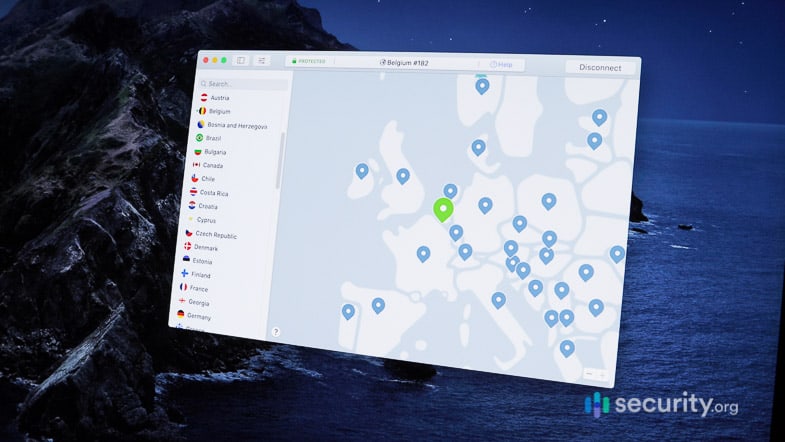 The Similarities and Differences of the VPNs
Every VPN worth its salt will work to protect your activity from prying eyes when you're online; whether that be from governments, ISPs, or hackers. But beyond that baseline, there is a world of difference in the features and performance of each individual VPN. Right off the bat, let's take a look at the features the two services have in common, and the ways in which they're different.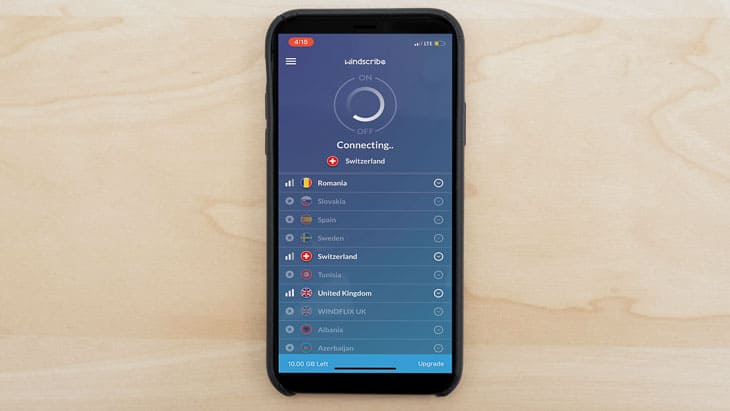 Here's a handy chart that shows how the two stack up next to each other:
| | NordVPN | Windscribe VPN |
| --- | --- | --- |
| Number of Servers | 5,400+ | 500+ |
| Server Countries | 59 | 60+ |
| Headquarters | Panama | Canada |
| Logs Web Activity | No | No |
| Netflix Access | International | U.S and U.K Only |
| Kill Switch | Yes | Yes |
| Split Tunneling | No | Yes |
| Torrenting | Yes | Yes |
| Double-Hop | Yes | Yes |
| Free Version Available | No | Yes |
| IP Addresses | Static and shared with other NordVPN users | Anonymous, static, shared |
What They Have In Common
As we can see in the above chart, there are a number of feature overlaps, but there are also some distinguishing points between the two services. Let's start by looking at some of their similarities.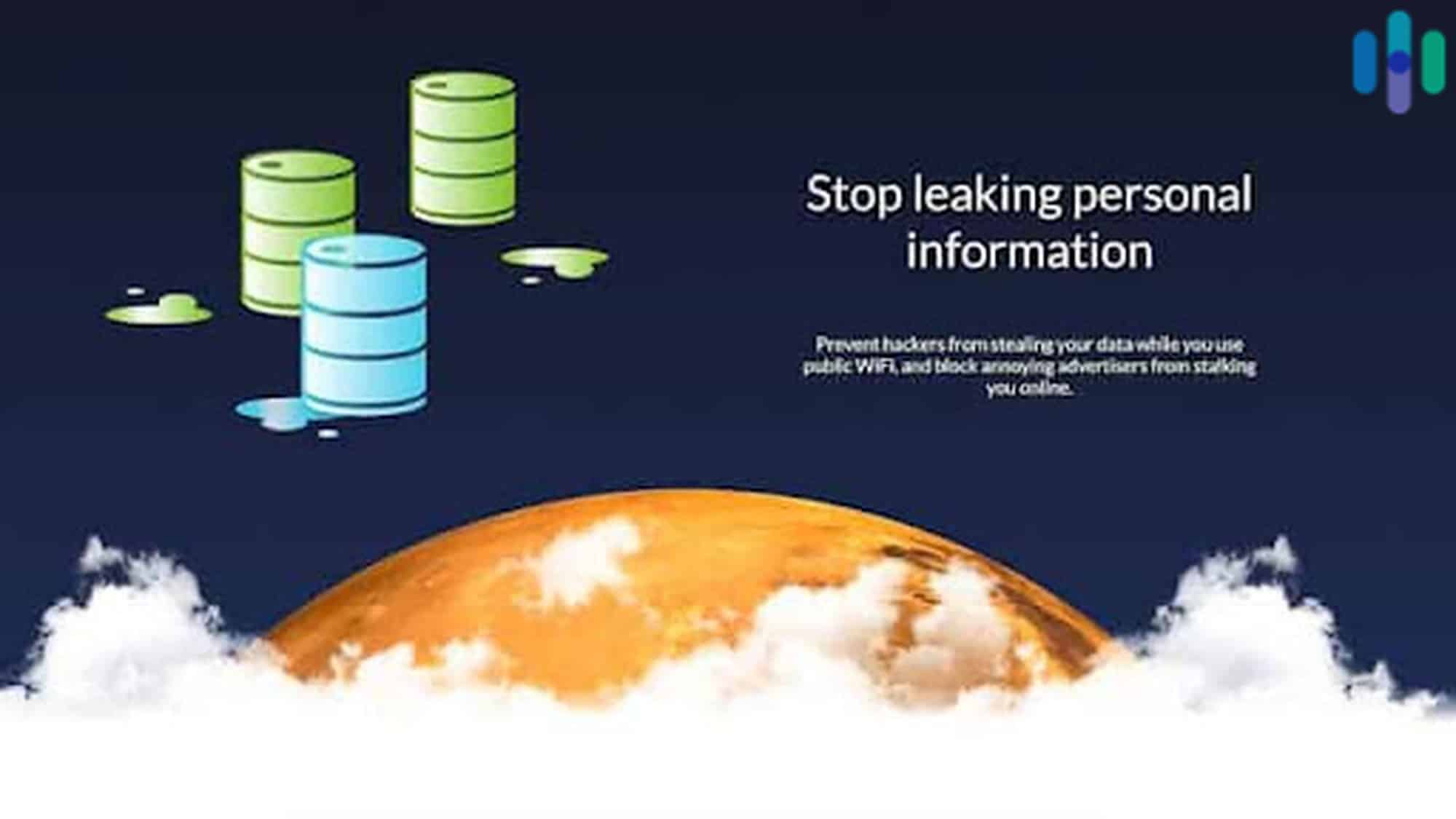 Industry-Standard Data Policies
One common feature among many VPNs is that the service doesn't log data; meaning, the websites we visit, the apps we use, and the files we stream or download weren't stored anywhere. Both Windscribe and NordVPN are thankfully in this camp, with both of the VPNs promising privacy. In reality, both VPNs have some policy issues that give us pause, but generally speaking, the services offer industry-standard protection.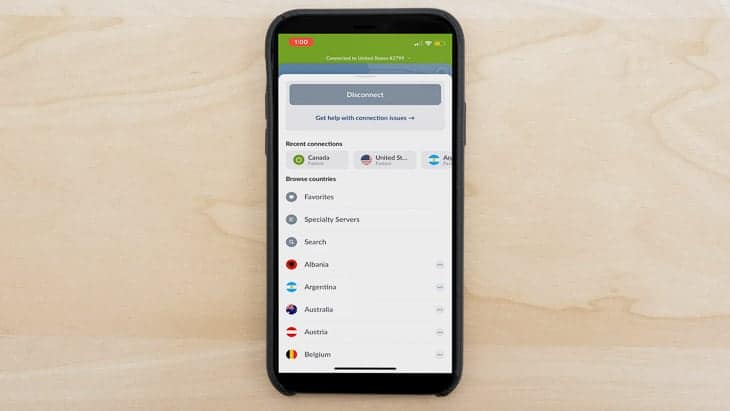 Windscribe, for instance, tracks the number of bytes we transferred in a 30-day period. While not as egregious as a service that logs or sells our data, there are definitely VPNs out there, (check out our ProtonVPN review for an example), with more strict privacy guarantees. NordVPN has a similar no-log policy as Windscribe, though they tour their bonafides even further, bringing in four independent auditing firms to verify their policy. Their service did mark timestamps of our activity, but overall NordVPN, like Windscribe, provides the privacy policies we've come to expect from VPNs.
Kill Switch
A kill switch, also known as network lock, is a failsafe feature designed to protect our data should the VPN fail. We were using the VPNs in a public library on their Wi-Fi network, and when the VPNs cut out (there was a network error and a program malfunction), all of our apps, programs, and browser data we were using immediately closed. This feature is an added layer of security that keeps our private data from vulnerability on public networks; and thankfully, both Windscribe and NordVPN offer kill switches.
Double-Hop and Data Encryption Methods
Double-hop, or multi-hop, is a method of encryption that runs our data through not one, but two servers, and sometimes more. By rerouting our data traffic through multiple sources, the VPNs made it harder to decipher and pinpoint our source location. All in all, one of the most important things that we value in VPNs is their ability to conceal our data, and both Windscribe and NordVPN did a good job at handling multiple layers of encryption. Let's take a look at the protocols each use (for more detailed descriptions on how these encryption methods work, check out our individual Windscribe VPN review and our NordVPN review).
| | NordVPN | Windscribe VPN |
| --- | --- | --- |
| IKEv2 / IPSec | Yes | Yes |
| SHA | Yes | Yes |
| SOCKS | No | Yes |
| PFS | No | Yes |
| TCP | Yes | Yes |
| UDP | Yes | Yes |
| TLS | Yes | No |
| Stealth | No | Yes |
| Double-Hop | Yes | Yes |
As we can see, both VPNs deploy multiple encryption methods, though Windscribe does offer a little bit of added security, namely SOCKS (which preserved speed while disguising our IP address) and Stealth (which disguised our VPN traffic as regular web traffic, enabling us to bypass firewalls).
How the VPNs Are Different
Now that we've taken a look at what features Windscribe and NordVPN share, let's go a little deeper on the distinguishing points of the two services.
Server Count
The number of servers a VPN offers is a big deal because it gives us the most options possible to connect at the fastest speeds (I mean, would you prefer to drive on a highway with 100 lanes or two?). NordVPN's biggest claim to fame is its staggering server count. The VPN has more than 5,400 servers spread across nearly 60 countries, with a footprint that covers most major regions including Africa and South America. By contrast, Windscribe offers a wide international footprint with servers in more than 60 countries but has a server count of a little more than 500, more than ten times less than what NordVPN offers.
Jurisdiction
Another sticking point for us when it comes to VPNs is where they're headquartered. If a VPN is located in a jurisdiction that cooperates with international intelligence sharing collectives, there could come a time when they could be compelled to cooperate with governments and turn over data to support law enforcement. As we stated, both Windscribe and NordVPN claim to not log any of our data, but when a service is located in an intelligence-sharing country, all bets are off.
Windscribe VPN is headquartered in Ontario, Canada, which puts them in cooperation with the United States and other members of the Five Eyes intelligence-sharing group.1 NordVPN, for its part, is located in Panama, and thus won't be compelled to offer any of our data at any point.
Netflix Access
While the main focus of a VPN is to protect our Internet usage from prying eyes, there are some fun perks that come with the ability to virtually change the location of where our devices are. One of these perks is the ability to explore different countries' versions of Netflix by choosing a server in a different host country and watching, say, eight seasons of Hausmeister Krause – Ordnung muss sein on German Netflix. Netflix and other streaming services have been cracking down on the use of VPNs to access their content,2 which makes VPNs with that ability increasingly valuable.
Windscribe VPN does work with Netflix based on our testing, though the only servers we could access were in the U.S and in the U.K. NordVPN was able to open up libraries from more countries, including the Netherlands and Japan. When placed side by side, NordVPN was definitely the better VPN for Netflix access, at least for us Americans.
Note: It's important to remember that Netflix and other streaming services are constantly evolving to stop virtual access through VPNs. So even if NordVPN works now, there is a chance that Netflix will catch up and block the service from accessing their streaming platforms altogether.
Let's Race: Comparing VPN Speed Tests
Now that we've gone over the major features of the two VPNs, let's take a look at their speeds. Routing our web traffic to remote servers can slow down the rates of our Internet activity, and some VPNs become prohibitively slow in their uploads and downloads; this is why we run rigorous tests to ensure that the services provide security without limiting our activity to a crawl.
| | NordVPN | Windscribe VPN |
| --- | --- | --- |
| Mac Download Without VPN | 37.05 Mbps | 21.66 Mbps |
| Mac Download With VPN | 17.65 Mbps | 17.27 Mbps |
| Mac Upload Without VPN | 25.9 Mbps | 20.54 Mbps |
| Mac Upload With VPN | 19.97 Mbps | 8.12 Mbps |
| Mac Ping Rate Without VPN | 14 ms | 12 ms |
| Mac Ping Rate With VPN | 20 ms | 20 ms |
| Windows Download Without VPN | 67.38 Mbps | 63.85 Mbps |
| Windows Download With VPN | 33.89 Mbps | 36.41 Mbps |
| Windows Upload Without VPN | 42.19 Mbps | 41.72 Mbps |
| Windows Upload With VPN | 37.76 Mbps | 35.01 Mbps |
| Windows Ping Rate Without VPN | 11 ms | 12 ms |
| Windows Ping Rate With VPN | 19 ms | 16 ms |
Speed tests are always a little tough to decipher, and they're often variable based on the Internet service you have and where you're using the VPN and on which device. We tested both VPNs in Brooklyn, NY on both Mac (a Macbook Air to be exact) and Windows (a Vivobook laptop).
The results were generally good for both services. Download speeds on both devices were generally faster using Windscribe; for example, we saw about a 20 percent slowdown on a Mac versus about a 50 percent slowdown on the same device with NordVPN running. As far as upload speeds are concerned, NordVPN was a little bit faster, especially on a Mac, seeing only a 25 percent reduction in speed where Windscribe saw a whopping 60 percent slowdown. Through two rounds, it's neck and neck.
When comparing ping rates, NordVPN performed better on a Mac, only slowing the rate by 30 percent against Windscribe's 40 percent. On a Windows PC, however, Windscribe had a better ping rate, slowing 25 percent versus NordVPN's approximately 40 percent.
Overall, we were impressed with the speeds of these two VPNs, and with their varied strengths on different devices, it was pretty much a wash between the two. Generally speaking, however, we'd recommend Windscribe VPN a bit more for Windows users and NordVPN broadly for Mac.
How Subscriptions and Prices Compare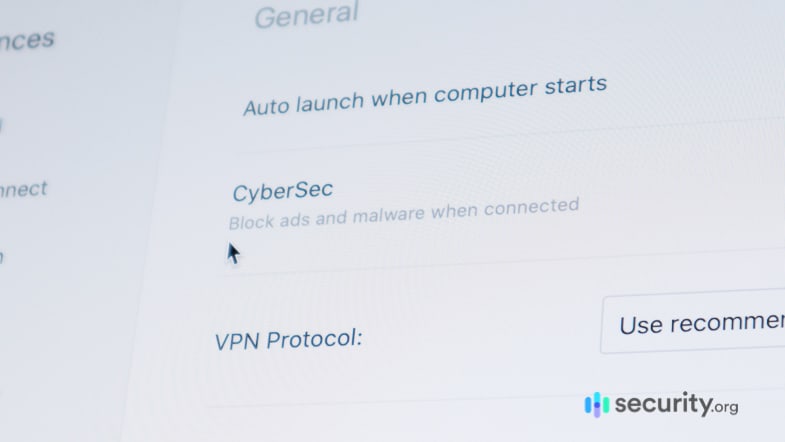 One major point of comparison when it comes to VPNs is how their prices and subscription plans stack up to one another. Both NordVPN and Windscribe offer multiple plans based on term limits. Let's see how they look side by side:
| | NordVPN | Windscribe VPN |
| --- | --- | --- |
| Free Version Available | No | Yes |
| Monthly Subscription | $11.95 | $9 |
| Six-Month Subscription | $54.00 | n/a |
| Annual Subscription | $59 (first year, $79 after) | $49 |
| Customizable Plan Available | No | Yes |
As we can see, Windscribe VPN is the clear winner when it comes to pricing. Not only are their monthly rates lower, but even with annual subscription pricing they outpace NordVPN; this is to say nothing of the fact that Windscribe offers a totally free version of their service to certain countries. It is important to note that while NordVPN doesn't offer a free trial version, there is a 30-day money-back guarantee on the VPN, which acts as a de facto trial period but required our payment information.
Another differentiator in subscription plans is the number of devices we were able to use with the VPNs. Windscribe offered unlimited data and devices, in addition to some bonus perks like their R.O.B.E.R.T. feature, which provides additional ad and tracker blocking as well as malware protection. NordVPN's plans cover six devices, which should be enough for most households, but the edge definitely goes to Windscribe when it comes to bang for your buck.
Note: NordVPN's annual subscription plan is $59 for the first year, but after that introductory rate the price jumps up to $79 annually.
Which is the Better VPN: Windscribe or NordVPN?
Now that we've taken the VPNs to task on their various features, pricing plans and performance results, we're ready to make our decision. Of course, there are some X factors to consider as well. For example, both services offer 24/7 live chat customer support as well as online forms or emails to contact the companies if we had any questions; and they were generally pretty comparable experiences. Both Windscribe VPN and NordVPN offer apps for Android and Apple, with NordVPN's app garnering higher ratings among users.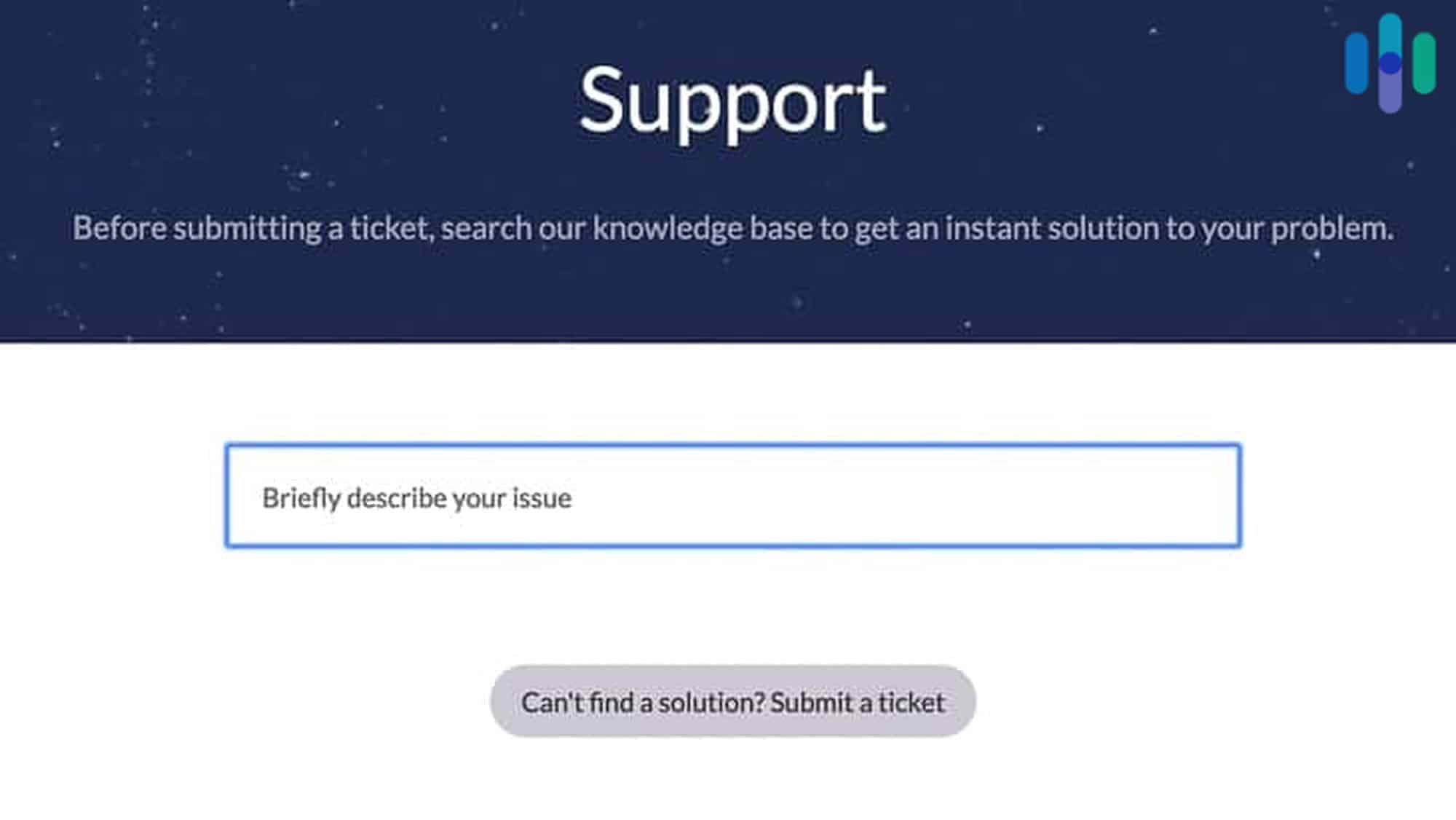 We've taken a side-by-side look at NordVPN and Windscribe VPN; and from our testing we have concluded that NordVPN is the better of the two.
When it comes down to it, both services have a lot to offer, and Windscribe may be a better option for certain users, but NordVPN has the edge, in our humble opinion. If you're still not sure, read our comparison of NordVPN vs. ExpressVPN, our top two VPNs overall.
FAQs
We've included your frequently asked questions below along with our answers.