Windscribe VPN Review
Those in the United States and United Kingdom will love accessing Netflix with Windscribe.
What We Like
Double-hop: Your data will be encrypted twice as it travels through two servers to get to the Internet.
Positive app ratings: Both iPhone and Android users had good things to say about the Windscribe app.
Free option: You can get Windscribe completely free in the U.S, Canada, U.K, Hong Kong, and more countries.
What We Don't Like
Part of Five Eyes: As Windscribe is based in Ontario, Canada, it's possible that your data will be shared with other nations in certain situations.
Netflix only works for U.S and U.K: Those outside of these places should not expect Netflix to work.
Speed on Mac: I was disappointed with Windscribe's upload and ping speeds on my Macbook Air.
Bottom Line
With Windscribe, our web traffic was encrypted not once but twice, giving us twice the protection. Plus, users in the U.S, Canada, and other countries can connect to Windscribe completely free!
Choosing a VPN can be tough, especially when you don't even know what qualities to look out for. Today I'm reviewing Windscribe, a VPN with over 500 servers in more than 60 countries that are based in Ontario, Canada. At the end of the day, I'm looking for a VPN that's secure and fast, so I'll be checking out Windscribe's pros and cons, its features, subscription options, customer support, and app. I'll also be performing my own tests on Windscribe so I can see how it measures up in terms of security and speed. Then, I'll determine if Windscribe is a good VPN overall, and a good VPN for you specifically. Let's get started!
Features
| | |
| --- | --- |
| Log Data | No |
| Kill Switch | Yes |
| Split Tunneling | Yes |
| Netflix | Yes (U.S. & U.K.) |
| Torrenting | Yes |
Editor's Rating
Netflix access in U.S and U.K
Double-hop encryption
Static, shared IP addresses
About Windscribe
Based in Ontario, Canada, Windscribe has over 500 servers in over 60 countries. While I love Canada and Canadians, I'm not thrilled about the VPN's location. Canada is a part of the international surveillance alliance Five Eyes, which means that you could be subject to hand over your data, completely legally. Sure, this would only be done in a very specific and dire situation, but you're using a VPN for a reason (and I won't ask why!). Canada has been known to have stricter data retention and surveillance policies, so it's not the best place for a VPN's headquarters.
How Does Windscribe Compare?
Windscibe scored an 8.7 out of 10 in our testing, which is above average, but it also falls short in some key aspects. It tends to be sluggish at times, it lacks complete data protection, and it's not the best VPN for accessing Netflix. Those can be deal-breakers, so see our highest-rated VPNs below and compare Windscribe to NordVPN, as well as Windscribe to Surfshark, for potentially better options.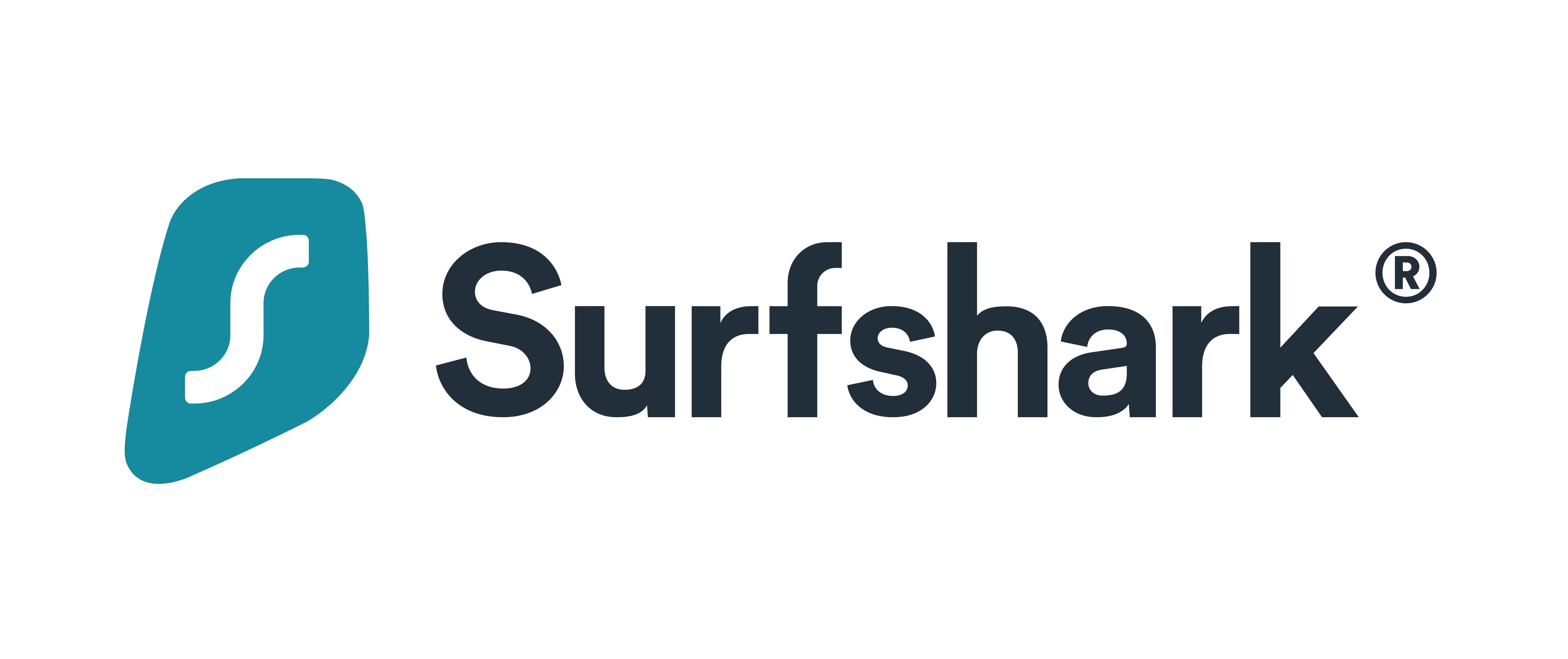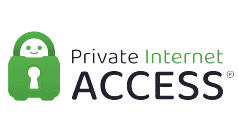 Windscribe Features
Now that I've given you some necessary background, I want to tell you about the features of the VPN itself.
Will Windscribe Log My Data?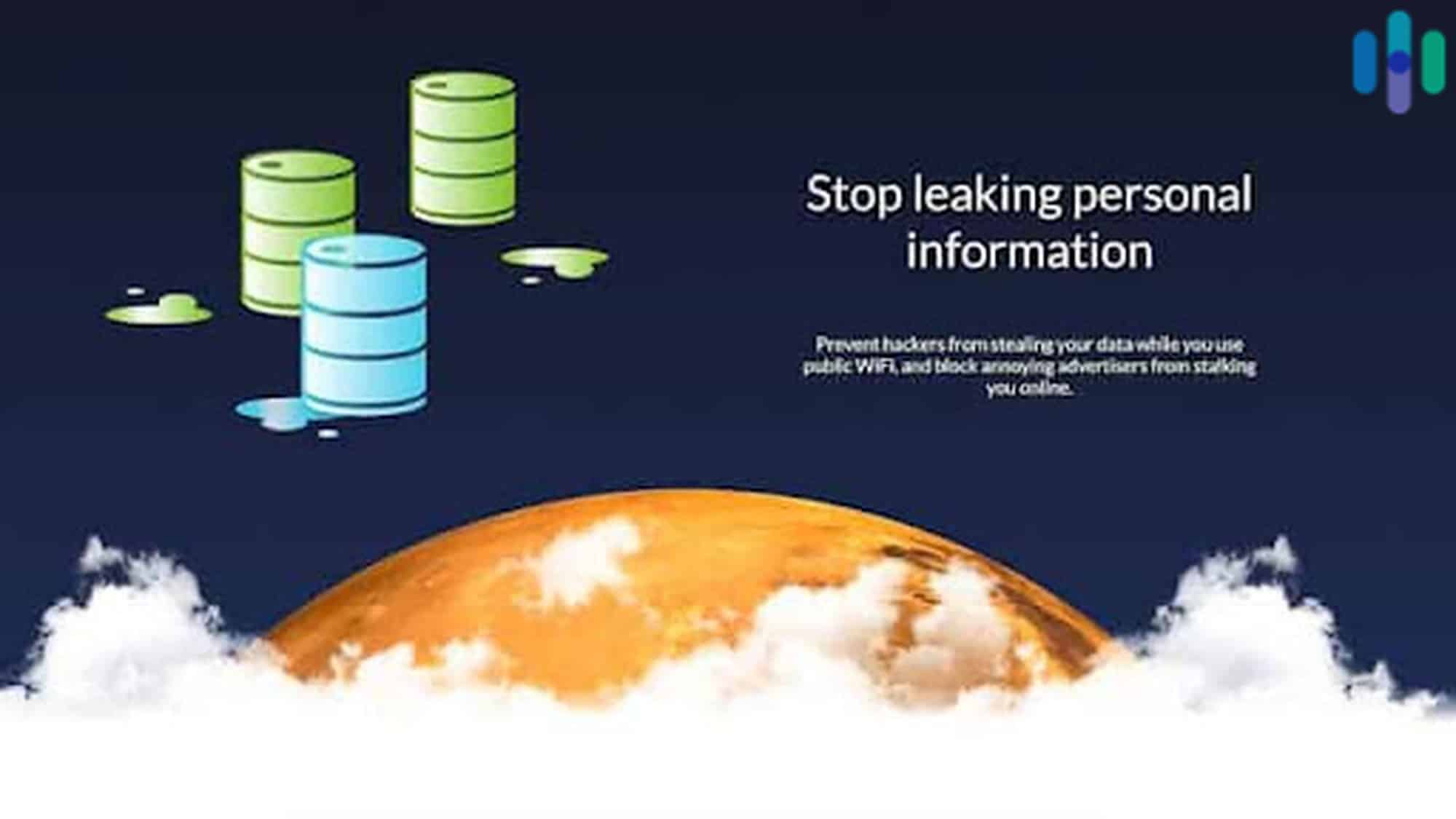 The only data that Windscribe keeps is your username, password, email address, and payment method. They'll also keep track of the total amount of bytes you've transferred in the past 30 days, plus the timestamp of your last activity and the number of parallel connections to prevent account sharing. They will not store your original IP address or the sites you've visited.
As far as logging data goes, Windscribe logs a little more than the bare minimum. I don't love that they keep track of the number of bytes you're transferring or when you're using the VPN— it seems unnecessary, unlike your account information.
Does Windscribe Have A Kill Switch?
Windscribe does have a kill switch, also called a network lock feature. Say you're in a coffee shop using the Windscribe VPN, and for whatever reason, your VPN fails. Immediately, all of your websites and applications will be "killed" so you won't have any leaks onto the public server. That's a good thing!
What Kind of Tunneling does Windscribe Offer?

Windscribe offers split tunneling, meaning you'll be able to go on a public network and a private network simultaneously. This is great for bandwidth, an added bonus.
Can I Use Netflix with Windscribe?
You'll be able to access Netflix on Windscribe servers in the U.S and U.K but watching Netflix from any other country probably won't work.
Windscribe Encryption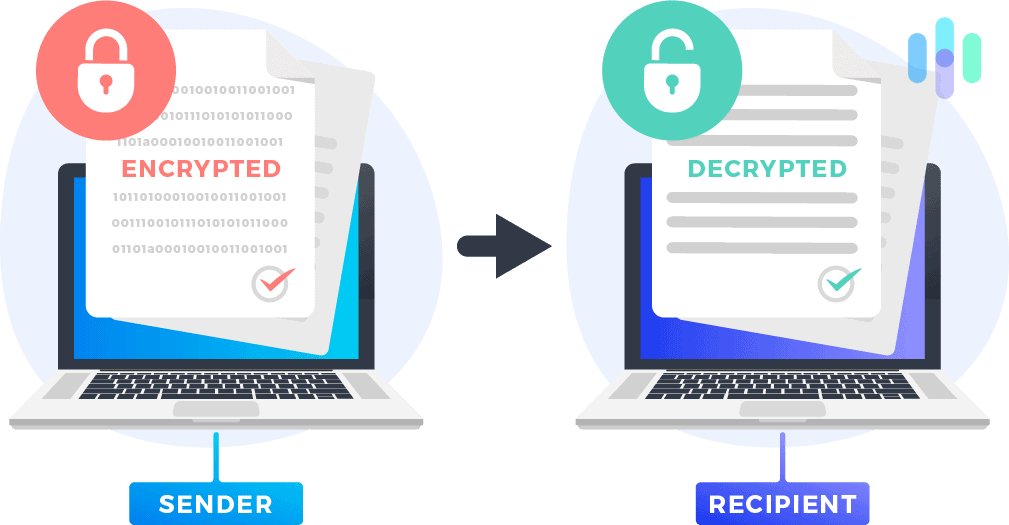 Encryption is what turns the words you see on your computer into inscrutable code, indecipherable to any third party. Let's see how Windscribe actually encrypts your data.
SHA512

A Secure Hash Algorithm encrypts your data and also matches a specific public key to an identity. The "hashes" created are both irreversible, meaning that if you only had the hash, you couldn't figure out what the original data was, and unique, meaning that no two pieces of data will result in the same hash.
Windscribe Protocols
Next, Internet protocols determine how your data is transmitted across a network. Let's take a closer look.
IKEv2
Say you get disconnected from your VPN and you want to connect again. The Internet Key Exchange (version two) will re-establish your connection. This is especially helpful if you're someone that likes to switch in between Wi-Fi and mobile hotspots through your phone. Basically, if you're working in a coffee shop, IKEv2 is the protocol for you.
SOCKS
Picture yourself as a girl on the run. What's the first thing you do? Buy a disguise, of course. SOCKS, which stands for Sockets, is what gets you in disguise through a spanking new IP address. Then, it gets the data to its destination, but keep in mind that with SOCKS alone, the data won't be encrypted. That's why we match it with encryption methods, to attain both the speed of SOCKS and the safety of encryption.
UDP
A user datagram protocol is responsible for sending the data packets, but it's not responsible for keeping them in order. Think of UDP like a fun uncle sending you off to school one morning. While you'll get there eventually, you will probably be missing some of your homework or lunch.
TCP
That's why Windscribe pairs UDP with TCP, Transmission Control Protocol. Not only does it transport data, but it also makes sure that it gets to the right place. First, it creates a connection between the source and the destination and ensures that it's active. Then, it breaks the data into smaller packets and makes sure it gets put back together in the right order. If UDP is your fun uncle, TCP is your responsible older sister picking up the slack.
Stealth
Is it just me or does Stealth sound like a James Bond movie? Stealth is what disguises your VPN traffic as regular web traffic so it can get through firewalls. This is especially helpful if you're using Windscribe in countries like China, Pakistan, Cuba, or the United Arab Emirates that don't allow VPNs.
Testing Windscribe
Now that I've shown you how Windscribe does what it does, I want to see how well it works. That's why I'll be testing this VPN for its speed, as well as checking for any DNS or WebRTC leaks. I test all my VPNs on both a Macbook Air and a Windows Vivobook from my apartment in Brooklyn, where my Internet service provider is Optimum. Let's see how Windscribe performs!
Speed Test
Now here's the fun part: actually getting to see how Windscribe affects the speed on my computer.
Download Speed Tests
Mac
Without VPN
21.66 mbps
With VPN
17.27 mbps
Windows
Without VPN
63.85 mbps
With VPN
36.41 mbps
As far as download speed goes, Windscribe worked better on my Macbook than it did on my Vivobook, with a decrease of only 20% compared to 43% on the Vivobook.
Upload Speed Tests
Mac
Without VPN
20.54 mbps
With VPN
8.12 mbps
Windows
Without VPN
41.72 mbps
With VPN
35.01 mbps
In upload speed, however, things were reversed. While upload speed was only decreased by about 16% on the Vivobook, it was reduced by a whopping 60% on the Macbook Air.
Ping Speed Tests
Mac
Without VPN
12 ms
With VPN
20 ms
Windows
Without VPN
12 ms
With VPN
16 ms
The last thing I test speed-wise is ping, otherwise known as latency. Again, the Vivobook out-performed the Mac in this area, only increasing latency by 33% compared to 66% on the Mac. Overall, Windscribe performed faster on the Windows over the Mac, leading me to believe that it's a better VPN for PC users over Mac users.
DNS Leak Test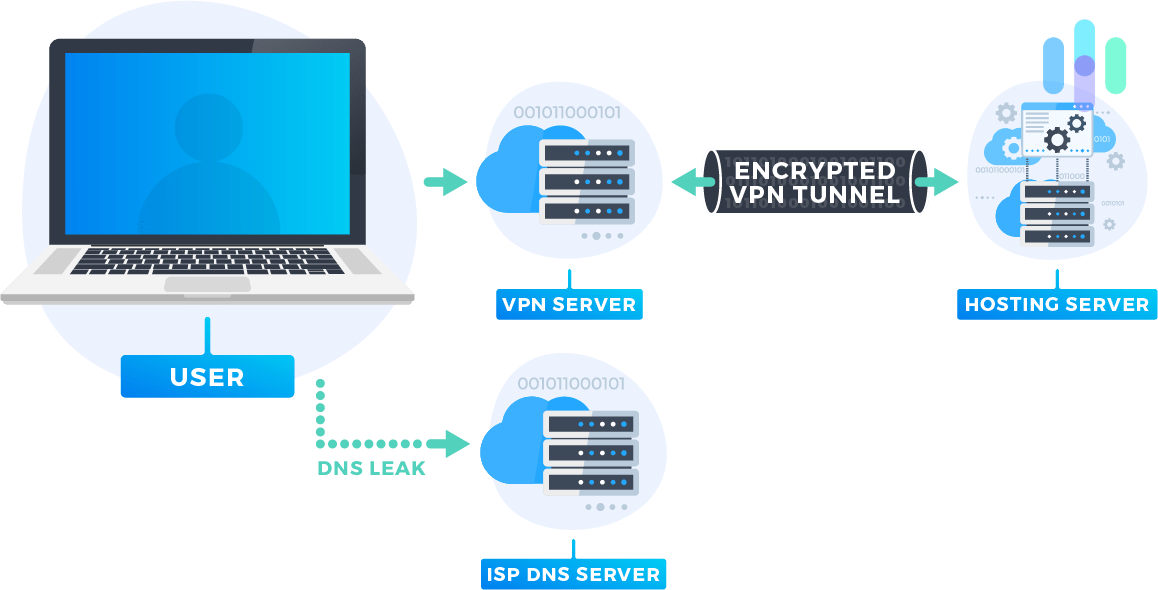 DNS stands for Domain Name Server, and some would call it the phonebook of the modern age. It's basically a website's address that your computer gets to by using Internet protocols. But before there were websites with easy to remember names like google.com, there were IP addresses. Whenever you're going to a website, your device needs to know that IP address, so the DNS acts as a shortcut.
If you're using a VPN, it might be because you don't want anywhere to know where you go online, a.k.a the DNS's you visit. The good news for you is that Windscribe didn't have any DNS leaks on either the Mac or the Windows computer, so your web traffic remains encrypted in the VPN's tunnel.
WebRTC Leak Test
Have you ever heard about cutting out the middle man? It's something that's supposed to make things quicker, and that's exactly what WebRTC is. It allows web browsers to communicate directly with each other rather than through a middle-man server. The pros? Faster speeds and less lag, especially for file sharing, livestreaming, or video chat. The con? All devices that use WebRTC will need to know the other device's private IP address. If you're using browsers like Firefox, Opera, Chrome, and Microsoft Edge, you should know that your default is WebRTC.
The WebRTC leak test makes sure that your private IP address hasn't been leaked outside of the encrypted VPN tunnel. You'll be glad to know that Windscribe didn't have any WebRTC leaks in either of my tests, so it seems like the encryption is up to snuff.
Windscribe Subscriptions
Now I want to show you what you've probably been wondering about all along: Windscribe's pricing.
Options
| Contract length | Monthly cost | Total amount billed | Maximum GB of data per month | Maximum number of servers connected to | Maximum number of connections |
| --- | --- | --- | --- | --- | --- |
| 1 month | $0 | $0 | 10 | 10 (U.S, Canada, U.K, Hong Kong, France, Germany, Netherlands, Switzerland, Norway, Romania) | Unlimited |
| 1 month | $9 | $9 | Unlimited | 62 | Unlimited |
| 1 year | $4.08 | $49 | Unlimited | 62 | Unlimited |
One subscription to Windscribe gets you an unlimited amount of server switches, simultaneous connections, and devices— that's pretty generous, especially considering they offer a free VPN to certain countries! When you pay for a subscription, however, you do get some bonus features— unlimited data, the ability to block ads, trackers, and malware, and to configure your generator how you like. That doesn't seem too bad for $9 a month! Plus, you can get Windscribe completely free in some countries, which is pretty unusual.
| Feature | Windscribe free VPN |
| --- | --- |
| Locations | U.S., Canada, U.K, Hong Kong, France, Germany, Netherlands, Switzerland, Norway, and Romania |
| Usage data limit | 10 GB/month |
| Ad blocking | No |
| Manual configuration | No |
| Ad, tracker, and malware blocker | No |
| Split tunneling | Android only |
| Multi-hop | Yes |
| Netflix access | On the U.S. and U.K. servers only |
| Torrenting | Yes |
Manual Configurations
Windscribe works on Windows, Mac, Linux, iOS, Android, routers, and NAS devices.
Browser Extensions
Windscribe will work in Chrome, Opera, and Firefox web browsers.
Windscribe Customer Support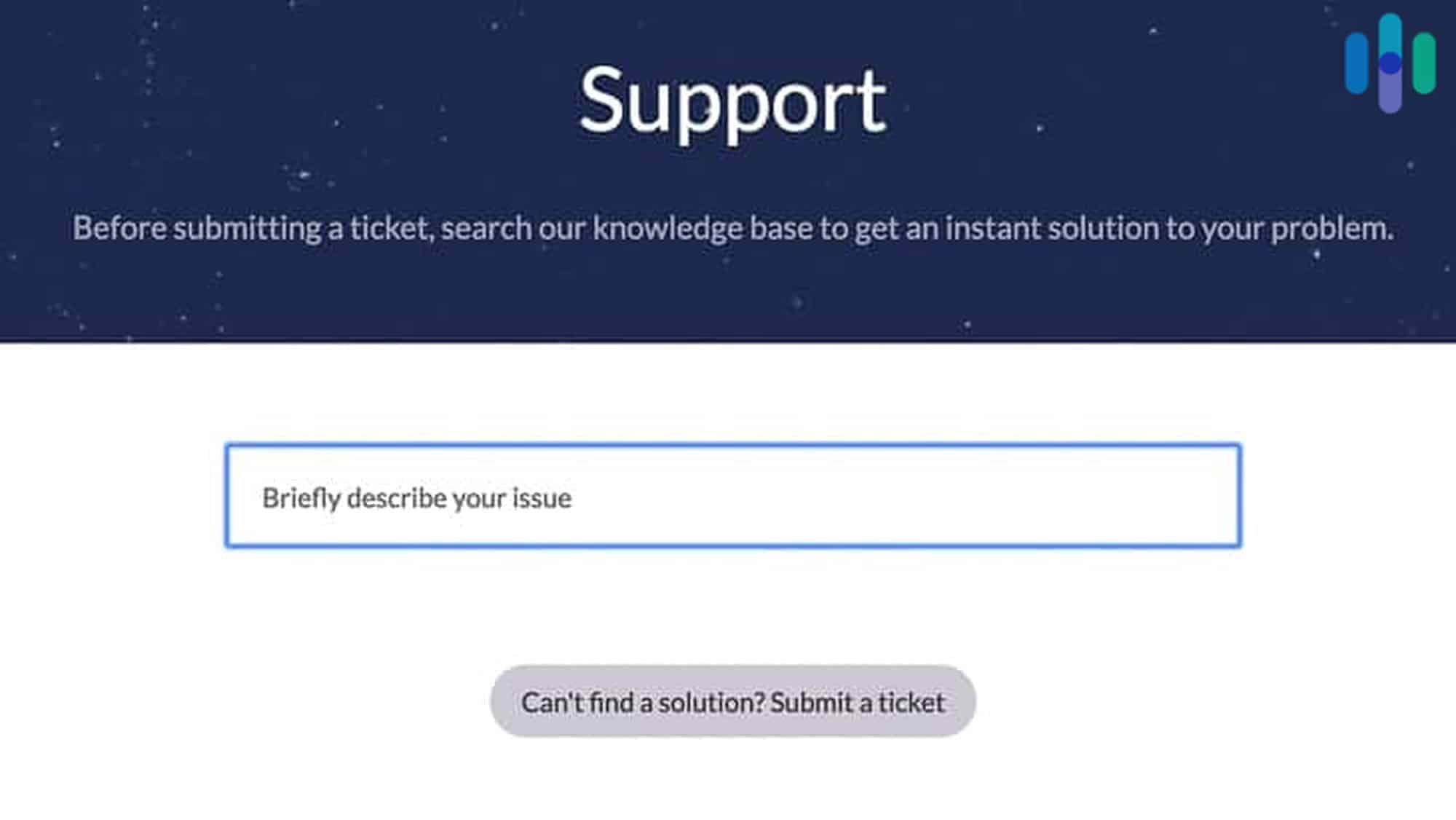 I find few things in this world more frustrating than having to call tech support. It's 2023: why can't things just work as they should? However, I live in the real world and understand customer support as a distinct possibility. Am I thrilled about it? No, but at least I'll be prepared. How does Windscribe's customer support work, and is it any good?
Features
You can contact Windscribe's customer support through live chat or an online form. You can also check out their subreddit or their lengthy setup guides, FAQ's or knowledge base. I'm pretty happy that Windscribe offers live chat, as many VPNs skimp on customer support.
Customer Support Ratings
I'm a man of the people, so when it comes to customer support, I want to see what real Windscribe customers had to say about it. On Google, Winscribe has a 3.9 out of five-star rating, which is pretty good. Only two reviews mentioned customer support— one was positive, and one was negative, so that wasn't the most helpful. On Amazon, however, Windscribe has a whopping 144 reviews and an overall 3.6 out of five-star rating. Unfortunately, none of the reviews mentioned customer support, but I'm going to take that as a good sign that Windscribe worked for many people without needing help.
The Windscribe App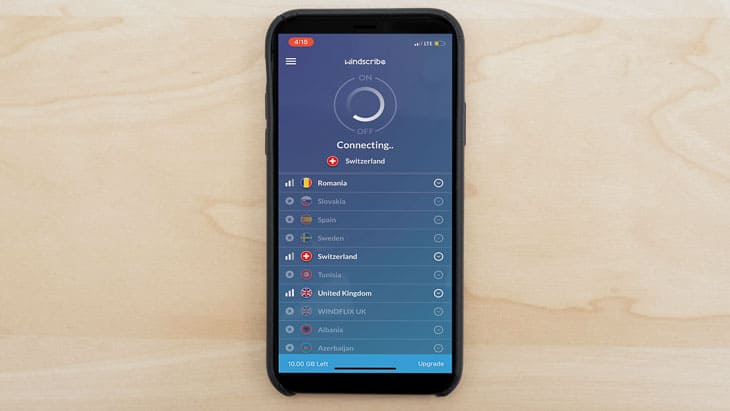 The Windscribe app has good ratings of 3.9 and 4.2 from the Apple and Google Play stores, respectively. I'm glad to see that customers are digging Windscribe's app!
Windscribe Vs. Private Internet Access
| Feature | Private Internet Access | Windscribe |
| --- | --- | --- |
| Log Data | No | No |
| Kill Switch | Yes | Yes |
| Split Tunneling | No | Yes |
| Netflix | Yes | Yes (U.S. & U.K.) |
| Torrenting | Yes | Yes |
| IP Addresses | Anonymous, Dynamic | Anonymous, Static, Shared |
I'm comparing Windscribe to a similar VPN called Private Internet Access, or PIA for short. Neither VPN logs your data, but PIA is stricter than Windscribe— they won't keep the total amount of bytes you've transferred over the last month, nor when you used the VPN. However, Windscribe does have split tunneling, which PIA lacks. Other than that, PIA dominates Windscribe when it comes to Netflix access as well as dynamic IP addresses, much more secure than static IP addresses. When it comes to Internet speed, PIA wins over Windscribe, although neither had any security leaks in my tests.
Overall, I'd pick Private Internet Access over Windscribe due to its faster speeds and stricter data logging policy.
See how Windscribe measures up in the industry
For a closer look at how Windscribe performs, we compared it with other popular VPNs.
Recap of Windscribe
Windscribe is definitely not the VPN for everyone, but is it the right VPN for you?
FAQ
If you've got any more questions, read on below for our answers to the frequently asked questions about the Windscribe VPN.