Almost every internet-connected device can be affected by viruses, whether that's a smartphone or computer.
Antivirus software is necessary in most cases, and the best pieces of antivirus software are those that can protect multiple devices at the same time.
With its protection for iOS, macOS, and Android, TotalAV is one of the best antiviruses. Learn more about it in our TotalAV review. It's surprisingly good for an affordable antivirus.
Viruses are scary whatever the context, whether dealing with your health or computers. We're not medical experts, though, so let's talk about the viruses that we're very much familiar with: Computer viruses.
Computer viruses can attack pretty much any internet-connected device, from computers to smartphones. That being said, some systems are more resistant to viruses and others come with built-in virus protection. That begs the question, "Is getting third-party antivirus software still necessary?".
Pro Tip: Protecting every device with antivirus software can run you a pretty penny. Save with Kaspersky Free, one of the best free antivirus software. Read about it in our Kaspersky review; it's better at detecting malware than most people think.
Do You Still Need Antivirus?
Overall, you probably still need antivirus software, but some devices need it more than others. The only operating system that you absolutely do not need to install antivirus software on is iPhones. However, Windows, macOS, and Androids still need antivirus software.
Deciding To Get Antivirus Software?
It really shouldn't be a question of "if"; rather, it should be a question of "which one." Based on our experience testing antivirus software for years, we've determined the best ones protect against ransomware, spyware, malware, and other digital threats. They can detect these threats and neutralize them before they do damage. Here are a few of our favorites:
Why You Still Need Antivirus Software
Every day, new malware and other online threats emerge. In fact, the AV-Test Institute registers over 350,000 new pieces of malware and potentially unwanted applications (PUA) every day.1 Yes, you read that right: every single day. In general, malware is more of a problem than PUAs, making up 90 percent of all total threats in 2020 vs. the 12 percent from PUAs.
That being said, some operating systems are much more susceptible to viruses than others, with Windows coming in first. 87 percent of ransomware targeted Windows computers as of January 25, 2021, according to managed service providers (MSPs).2
| Operating System | Percentage Targeted by Ransomware as of 1/25/21 according to MSPs |
| --- | --- |
| Windows | 87% |
| Windows tablet | 11% |
| macOS X | 7% |
| Android | 5% |
| iOS | 3% |
Similarly, data from AV-Test showed that Windows devices had the most new malware and new PUA in all of 2020 and January of 2021, followed by Androids and then Macs. In sum, unless you have an iOS device like an iPhone or iPad, antivirus software is a necessity.
| Operating System | New Malware in 2020 | New Malware in January 2021 | New PUA in 2020 | New PUA in January 2021 |
| --- | --- | --- | --- | --- |
| Windows | 91.9 million | 11.4 million | 5.38 million | 802,370 |
| macOS | 674,496 | 678 | 48,689 | 5,600 |
| Android | 3.2 million | 434,105 | 5.61 million | 807,452 |
How Antivirus Protects Your Devices
In a nutshell, antivirus software will scan your devices for viruses, malware, and other cyber threats. If it detects anything malicious, it will quarantine and remove the file. Let's get into a bit more detail.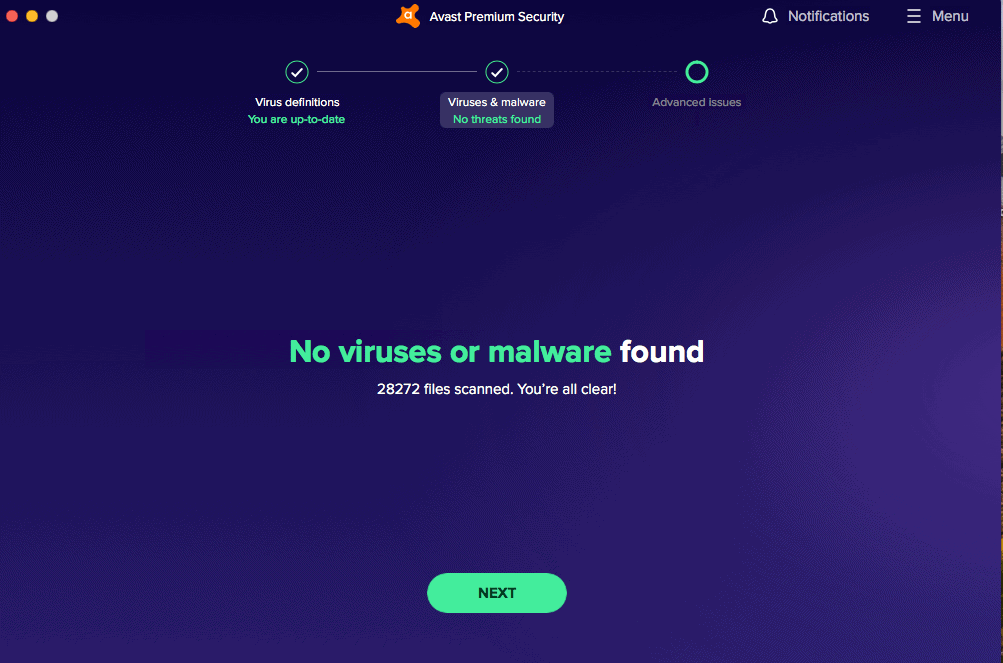 Main Features
Here are the basics that every antivirus includes in its software:
Behavior-based detection: Behavior-based detection means that the software can find viruses and malware even if they're not already in existing databases.
Scans: Most software has both on-demand and on-access scans that you can schedule, have running constantly or run whenever you please.
Virus quarantine and removal: If the software detects a virus, it'll hold it so that it can't infect the rest of your device and remove it completely.
Web browsing protection: From phishing emails to malicious websites, antivirus software protects you online as well as locally on your device.
Extra Features
A lot of antivirus software is bundled with other digital security software, such as:
Parental controls: Parental controls block certain websites from view to keep kids safe online as well as implement screen time limits.
Firewalls/ network protection: Firewalls block threats on your device's network, while antivirus software on its own is only device-specific.
Secure browsers: The software could include a secure browser like Tor, which encrypts all web activity three times so that Internet Service Providers can't see what you're doing online.
Password managers: Password managers hold all of your login credentials in an encrypted vault.
Encrypted cloud storage: For sensitive files, encrypted cloud storage is the way to go.
System optimization: Some services claim to optimize your system's performance in terms of speed by deleting files and downloads, among other tactics.
Identity theft protection: Identity theft protection services scan multiple financial and criminal areas for the user's personally identifiable information (PII) in hopes of preventing identity theft.
VPN: Last but certainly not least, VPNs encrypt a device's web activity and IP address to create more privacy and bypass work or government restrictions.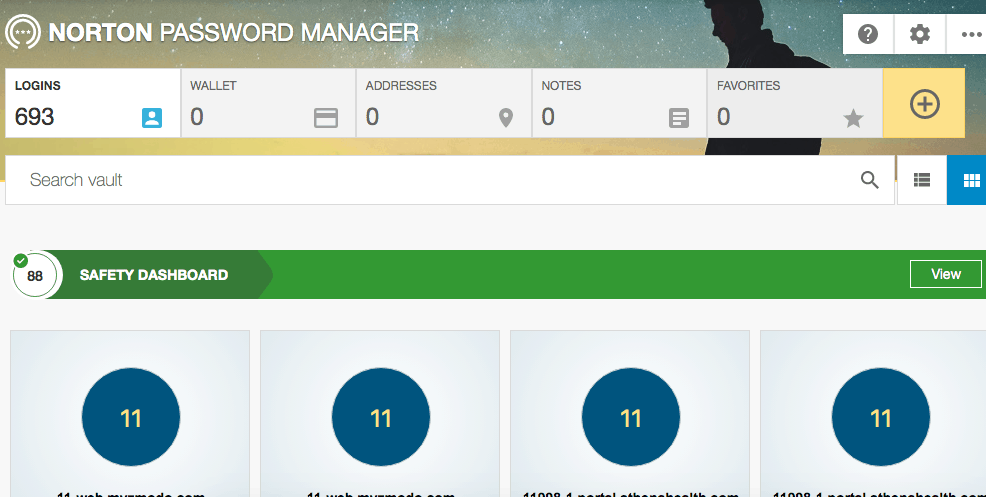 The Argument Against Antivirus
Of course, those that say that antivirus software isn't necessary aren't completely wrong. It's definitely not needed for iOS devices, nor does it exist for iOS devices in the first place.
FYI: While some antivirus companies may trick you into thinking you are downloading antivirus for iOS devices, it is usually some form of mobile security that doesn't include virus protection. Be sure to read the fine print!
There's also the argument that antivirus software is expensive, which we must agree with, unfortunately. On average, antivirus costs around $40 a year, and term lengths aren't usually any shorter. And while some free antivirus software exists, it usually limits things like the number of devices you can connect or the amount of time you can use it. Finally, some devices like Windows and Macs have built-in antivirus software, so many feel that additional third-party software is unnecessary. Well, we did some investigating, which brings us to our next topic…
Built-In vs. Third Party Antivirus Software
If devices already come with virus protection, antivirus software is useless, right? Wrong. Let's go into some specific examples.
Microsoft Defender Antivirus
Microsoft Defender Antivirus, also known as Windows Defender, offers real-time protection against threats spyware, malware and viruses across:
Apps
Cloud storage
Email
Web.
However, only Windows 10 and later computers come with Windows Defender,3 and even so, it won't work for all users, business-users in particular. That's because Windows Defender doesn't have endpoint protection and response or automated investigation and remediation. In fact, Microsoft also offers another software called Defender for Endpoint to make up for these limitations,4 but users can also use third-party apps if they prefer.
macOS Big Sur Antivirus
Similarly, Mac computers with the Big Sur operating system come with XProtect, built-in antivirus software that runs in the background without the user having to lift a finger. Apple also offers:
Gatekeeper: Gatekeeper scans new software for malicious behaviors, preventing it from running if believed to be malware.
Sandbox mode: Sandbox mode allows Macs to run apps in quarantine, or what Apple calls a "virtual sandbox" that's isolated from the rest of the computer.
While these features are an essential part of any antivirus software, this built-in protection doesn't block against adware or any PUPs (potentially unwanted programs) that have been installed without the user's knowledge or consent. That means that some malware has been able to slip by in the past.5 Plus, Malwarebytes' 2020 "State of Malware" report found that, compared to 2019, threats against Macs increased by over 400 percent.6 So while you can take your chances and use the Mac built-in antivirus only, redundancy is always a good thing when it comes to digital security, and protection against adware and PUPs is essential.
Free vs. Paid Antivirus Software
Like we mentioned previously, there is a lot of free antivirus software on the market, be it completely free subscriptions or free trial periods. However, these free options may have limitations such as:
Device compatibility: Free antivirus software may not work for your operating system. For example, Kaspersky's free antivirus doesn't work on Macs, only Windows, iOS and Android devices.
Lack of firewalls: All of the options on our list of the best free antivirus (Kaspersky, Bitdefender, Avast, AVG and McAfee) lack firewalls, so you may have to pay for network security.
Number of devices: Similarly, many free options only cover one device, while the average person has multiple devices that need protection against viruses and malware.
Time: Finally, some free options may be limited to a specific time period like 30 days, although there are some apps that you can use indefinitely.
Free antivirus software is certainly better than nothing, but for comprehensive protection against all of your devices, you'll probably need to invest in a paid subscription.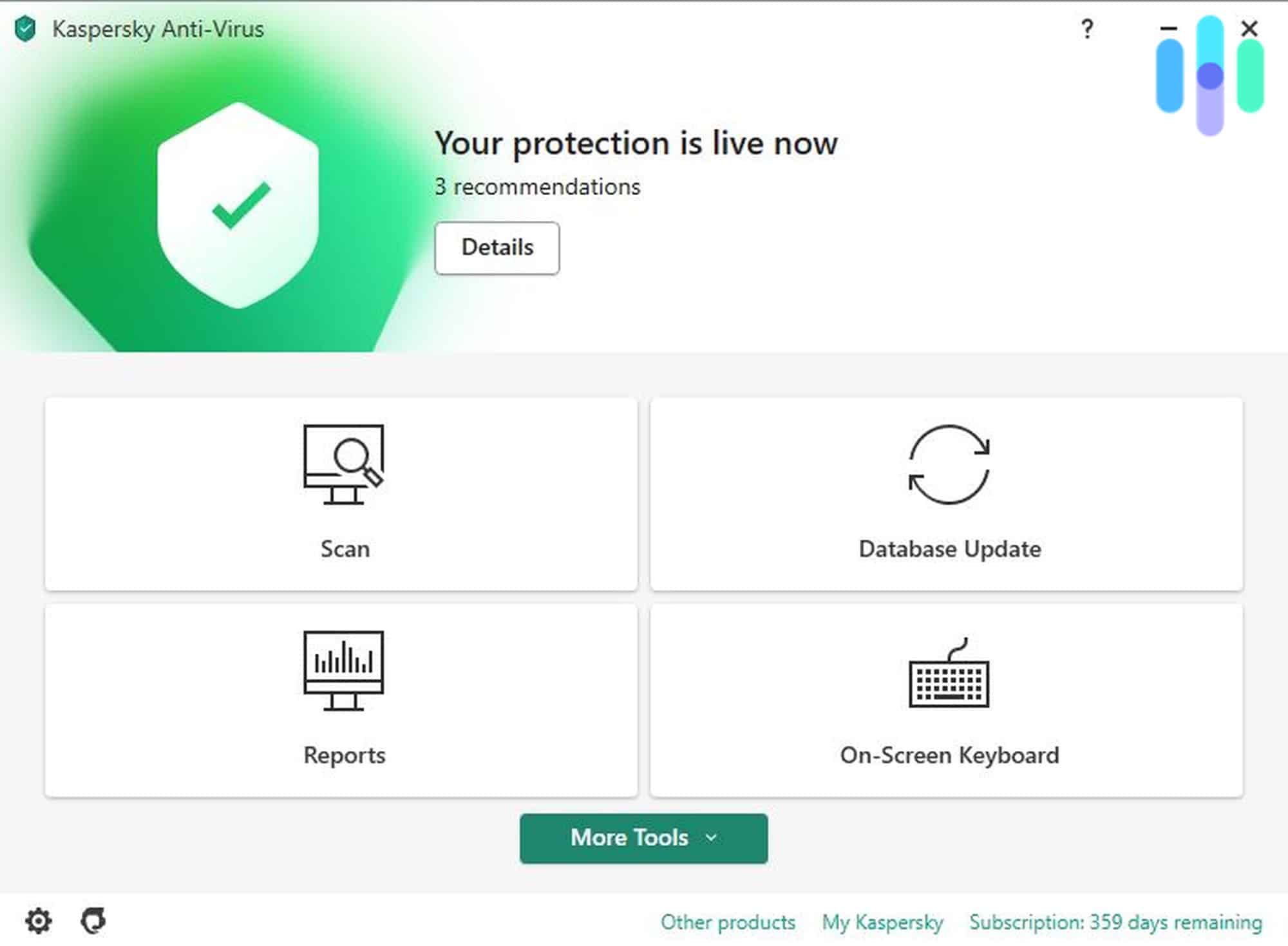 If I Have A VPN, Do I Still Need Antivirus?
In a nutshell, yes, you still need a VPN even if you use antivirus software. Why? Because comparing VPNs and antivirus software is like comparing apples and oranges. While VPNs encrypt your device's IP address and web activity, antivirus software guards against viruses and malware, so there's no overlap in their capabilities. However, some antivirus options come bundled with VPNs, so you may be able to knock out two birds with one subscription.
How To Optimize Your Antivirus Software
Now that you know that antivirus software is a digital security necessity, here's how to get the most out of it.
Buy bundles: Like we just mentioned, antivirus software isn't a catch-all for digital security. That's why many companies bundle their antivirus software with other services like VPNs, identity theft protection and password managers. If you don't already have these services, you can save money by bundling them together.
Update software: Make sure to perform all software updates as soon as they're available, as out-of-date software could have security vulnerabilities. If possible, turn on auto-updates.
Don't double up: The more the merrier does not apply to antivirus software. Having multiple third-party antivirus programs running at once can cause system crashes, so only use one service at a time.
Enable real-time scanning: Real-time scanning means that, as the name implies, the software scans your device in real-time for viruses and malware. As opposed to on-demand scans, you won't have to manually command your software to scan your device; rather, it will happen automatically.
Scan all software: Make sure that security scan includes files that you downloaded online, as these can contain malware as well.
Schedule scans: If real-time scanning is slowing down your device too much, you can also schedule scans at regular intervals.
Scan all email messages: In the same vein, make sure that your antivirus software scans all of your ingoing and outgoing emails, as well.
Backup files regularly: Finally, in case a virus gets through, backup your files regularly in encrypted cloud or local storage.

7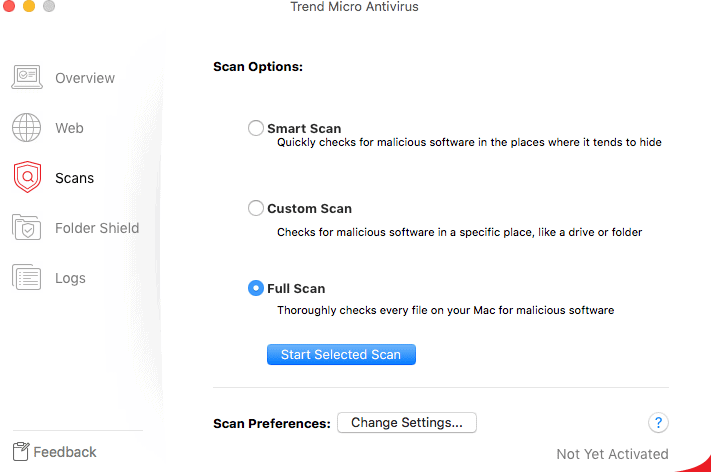 Pro Tip: If you're opting for scheduled scans, we recommend making them weekly at the very least.
Recap
Although some devices may have built-in protection against viruses, using third-party antivirus software is a necessity, be it free or paid. Below, we've answered some of the most common questions we get about antivirus software, so read on if you've still got some question marks in your mind.
FAQs
We're here to answer your most pressing questions regarding antivirus software, and whether or not you need it in the first place.