The Best Antivirus for Mac
Mac-owners looking for antivirus protection, look no further.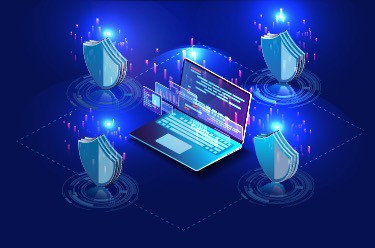 We test each antivirus software on a variety of different devices, but here, we're highlighting the services that were especially well-suited for Macs. Macs are known for their resilience against viruses, but antivirus software is still a necessity if you want to guard against the threats that emerge each day. Here, we'll help you decide which antivirus software is best for your Mac and your needs.
Preferred Features
| | |
| --- | --- |
| Scanning | On-demand |
| Detection | Behavior-based |
| Customer service | 24/7 phone |
| App rating | 4 stars+ |
Here, we'll go through our evaluations of TotalAV, Trend Micro, Avast, Vipre, Bitdefender, and AVG in detail so that we can help you make the most informed decision about your cybersecurity. We don't just talk about the technical elements (though that is our favorite part). We'll also address pricing information, customer service, and how each company handled our data. We'll start with a snapshot of all the services best suited for Macs.
Best Antiviruses for Mac at a Glance
| System | TotalAV Antivirus | Bitdefender Antivirus | Trend Micro Antivirus | Avast Antivirus | Vipre Antivirus | AVG Antivirus |
| --- | --- | --- | --- | --- | --- | --- |
| Ranking | 1st | 2nd | 3rd | 4th | 5th | 6th |
| Ratings | 9.7/10 | 8.7/10 | 8.6/10 | 8.5/10 | 8.3/10 | 8.6/10 |
| Apple App Store Rating | 4.6 | 3.2 | 4.7 | 4.7 | 4.2 | 4.8 |
| Virus Detection | Yes | Yes | Yes | Yes | No | Yes |
| Malware Detection | Yes | Yes | Yes | Yes | Yes | Yes |
| Firewall | No | Yes | No | Yes | Yes | Yes |
| Malware scans | On-demand and on-access scans | On-demand and on-access scans | On-demand and on-access scans | On-demand and on-access scans | On-demand and on-access scans | On-demand and on-access scans |
| Behavior-based detection | Yes | Yes | Yes | Yes | Yes | Yes |
| Compatible Systems | Windows, Mac, iOS, Android | Windows, Mac, iOS, Android | Windows, Mac, iOS, Android | Windows, Mac, iOS, Android | Windows, Mac, iOS, Android | Windows, Mac, iOS, Android |
| Maximum Number of Devices that can be Connected | 6 | 15 | 5 | 10 | 10 | 10 |
| Ways to Reach Customer Service | Email, phone, live chat, tutorials, FAQ articles | Email, phone, live chat, FAQ database | Online help center, Facebook messenger, live chat, email, phone | Ticket system, FAQ database | Online help center, phone, email | Online help center, phone, forum |
| Yearly Price Range | $29 - $49 | $23.99 - $36.00 | $39.95 - $59.95 | $50.28 - $69.48 | $14.99 - $39.99 | $46.68 - $59.88 |
| Free trial option | Free version, but with limitations | Yes, for one device | Has a free version, but with limitations | Has a free version, but with limitations | Has a free trial option | Has a free version, but with limitations |
| Money-Back Guarantee Length | 30 days | 30 days | 30 days | 30 days | None | 30 days |
| Read Review | TotalAV Antivirus Review | Bitdefender Antivirus Review | Trend Micro Antivirus Review | Avast Antivirus Review | Vipre Antivirus Review | AVG Antivirus Review |
Our Picks for the Best Antiviruses for Macs
Methodology
Now that we've gone through the bird's eye view of antivirus software for Macs, we'll walk you through the process of reaching our conclusions. Macs have a reputation for having strong protection against viruses and malware, but it's still critical to invest in antivirus software because the reality is that thousands of new threats are created each day. Antivirus software complements Mac's built-in features, and fills in the gaps of identifying newly created threats that target Macs specifically.
We test each software for at least six months. Since you'll need these software subscriptions on an ongoing basis, we want to make sure that once you subscribe, you'll be set for a long time. We looked at how each brand performed in terms of its virus detection, scans, behavior-based detection, price, and privacy policy. Last but not least, we checked what customer service resources were available in the event that problems spring up down the road.
Virus Detection
We started with the basics of what these services were invented to do, which is, of course, to detect viruses on our devices. We performed a test where we downloaded five different files, each with a different virus. Then, we scanned the files with the antivirus software and saw which successfully detected the viruses the most. Most of the time, the programs detected at least three out of the five files, meaning that more often than not, something slipped through the cracks. It's important that we know which services didn't score well in our test, because in reality, it only takes one virus to lead to a lot of headaches. We don't recommend trying these tests yourselves. While we're experts on properly testing virus detection without negatively affecting our devices, it's a delicate process, and the last thing we would want is for you to unleash malware on your devices.
Scans
The next thing we looked for is the different types of scanning each service offered. Services that scanned on-access searched for threats whenever the software was running, even if only in the background. Otherwise, those with on-demand scanning scanned only when we requested or scheduled a scan. We personally prefer on-access scanning because it stops viruses and malware immediately, and we don't need to set any reminders on our end. However, sometimes we want to check that everything is running as it should with on-demand scanning. Best-case scenario, a software would offer both on-demand and on-access scanning.
Behavior-Based Detection
Some antivirus software programs detect threats through a process called signature-based detection. The files are marked as threats if they share similar characteristics or code bases. That's a great solution for identifying known threats, but it leaves us pretty helpless when it comes to malware that might not be included in the database.
Rather, as thousands of pieces of malware are introduced every single day, it's important that the antivirus is able to catch new problems as they arise with behavior-based detection. Behavior-based detection, in contrast to signature-based detection, monitors suspicious behaviors of files. For example, if we download a .mp3 music file, and the file tries to go somewhere other than our music player, behavior-based detection would notice the irregularity. That type of malware would go undetected by signature-based detection, so we prefer when both types of detection are offered in tandem.
User Experience
We don't want antivirus software to upend how you use your computer, so we evaluated the user experience to ensure that each service offers a smooth process. We paid special attention to the installation process, and how obvious the software was when it was at work on our devices. We prefer for the software to appear as invisible as possible, meaning that we aren't constantly getting prompted with pop-ups, or having to install updates on the service.
Customer Service
Once our readers select an antivirus software, we want to make sure they're in good hands. It's inevitable for problems to come up, so we checked what types of resources each company offers to resolve issues. Most have FAQ databases and email support lines, and 24/7 live chats are also very helpful to getting answers quickly. For us, the holy grail of customer support is a phone line with an actual human on the other end. While we're more likely to make use of the digital options first, a phone line tells us that the company genuinely prioritizes helping its customers.
Price
Investing in cybersecurity is a long-term endeavor, so we want to make sure that our recommendations don't break the bank. To protect a Mac, it will cost anywhere from nothing (we'll talk more about free versions shortly), to around $8 per month. The cheapest service (outside of free trials) we recommend for Macs is VIPRE, which will cost at a maximum, $3.33 per month to connect 10 devices, while Bitdefender is at a higher price point ($7.50 per month to connect up to 15 devices). Prices tend to increase as additional devices are added to a plan. We know that everyone has a different budget, so we prefer when a brand offers a myriad of options for their customers to find what fits their needs best.
We also checked if they have a free trial or even a free antivirus version. Free trials are a great way to take the softwares for a test run, in our opinion, because we get the full range of capabilities. The downside is that most only last 30 days, and protecting our devices from viruses is something we need to happen on an ongoing basis. When it comes to the free versions of the services, we find that there's often too many limitations, like caps on data usage, to work long-term and still be effective. They also lack extra features like password managers, identity theft protection, or VPNs, that are frequently bundled in some paid versions of softwares. While free versions might not be the ideal solution, they can still be beneficial when testing out the various services for yourself.
Privacy Policy
Last, but certainly not least, we looked at how each company handled our data. When we downloaded any type of software onto our devices, we gave antivirus software access to a lot of our information. While some of the information was necessary for the tool to function, a lot of it wasn't. When we agreed to those terms and conditions, we were essentially giving companies the right to our information. The unfortunate part is that most of the time, we aren't allowed to use the service without agreeing to their terms.
While we might not have much of a choice in accepting the terms, we find it important to read through the privacy policies to get a thorough understanding of what each company asked of us. Some examples of acceptable data collected are payment information, contact details, and usage statistics. However, when we found out that companies often track our browser activity or geolocation data, we thought that crossed a line. We also checked if companies were selling our information to third parties, a common practice. We always appreciated when companies resisted the urge to sell our data, but it is, unfortunately, an industry norm.
We also do some digging into each company's history. We investigate if there were any data or security breaches, and in general, if the company has committed any unsavory practices. That includes providing customer data to the government, or even collaborating with foreign powers. Though it is never acceptable for a cybersecurity company to fail to protect their own customers' data, we also check how the company has handled any mishaps, and how they've adjusted their practices to make sure that they don't happen again in the future.
Frequently Asked Questions
We compiled all of our most common questions about buying an antivirus software for Mac-users.