How Much Is Antivirus?
Comparing the cost of antivirus software is not an easy task, but it's also not impossible.
All of our content is written by humans, not robots.
Learn More
In this economy, we all need to be smart shoppers. That means scouting the market before making any buying decisions. That's especially true for products that you're going to use long-term — a house, a car, and even antivirus software, which is typically sold in one- or two-year subscriptions at a time.
With our experience testing dozens of antivirus brands, we can give you insight on subscription pricing. Now, keep in mind that these prices change all the time, but with this guide, you should be able to get a ballpark figure on what pricing and costs to expect from the most popular options. Once you're done here, you'll be able to see for yourself which antivirus brands offer the best value.
The Best-Value Antivirus Software
Comparing antivirus prices is more than just seeking the lowest-priced software. It's about finding the affordable ones that offer value and protection worth way beyond their costs. We've done that, and if you want to skip to the good part, here are the best-value antivirus brands we've tested.
What Is Antivirus Software, and How Much Does It Cost?
Antivirus prices vary vastly, and as we'll discuss later on, there's a number of factors that affect their pricing.
To start with, here's the normal price range of the most popular antivirus brands to give you a clear idea of what to expect. You can also use this as reference to see which brands are within your budget so you can narrow down your options.
What Is Antivirus Software?
Now, to find the perfect antivirus software for you, we should dig a little deeper about what antivirus is and what it does. It is widely believed that the precursor of antivirus is the Reaper, created in the early 1970s. Technically, it was a virus itself created for a good purpose — to seek and destroy the Creeper computer virus.1 Antivirus software has come a long way since then, but its purpose remains largely the same: It detects malware on computers, mobile devices, and tablets, then deletes it.
What Antivirus Software Does
In reality, antivirus software needs to stay ahead of millions of malware programs, new and old. The AV-Test Institute estimates that there are a whopping 350,000 new malware every day, including computer worms, adware, spyware, and ransomware.2 Talk about a crazy workload, right?
In addition, malware and viruses evolve. So even after finding a way to detect and remove a certain type of malware, antivirus software needs to stay vigilant, as malware makers could put a different spin on existing malware to make it more destructive or to make it spread faster.
That's why antivirus companies constantly try to develop new ways to better detect, prevent, and neutralize malware. Fortunately, antivirus software has come a long way since its early days. New features have emerged, like on-access scanning, behavior-based detection, and real-time protection, which were all created to help antivirus software detect malware more efficiently.
Here are some other ways antivirus software protects you from malware and digital threats.
Signature-based detection: Antivirus software keeps an updated list of known malware and their unique coding signatures, kind of like a most-wanted list. The antivirus then cross-references programs and network traffic for a signature match that would indicate that the object in question is a threat.
Behavior-based detection: Behavior-based detection evaluates a program's intended actions. It considers programs that attempt to perform clearly suspicious actions, such as discreetly downloading malicious files, as threats.
Heuristic analysis: Heuristic analysis combats new or evolving malware that evades signature-based detection. Such antivirus software inspects the source code of a suspected malicious program and compares it with the source code of known malware.
Machine learning: Machine learning uses computing power to discover threats. It analyzes data of both harmless and harmful files to detect patterns that could help single out malware.
Sandboxing: Encrypted files and traffic are harder to scan. Instead of breaking through the encryption, antivirus tools isolate encrypted files in a safe space within the operating system and simulate what would happen if they're allowed to run. This lets the antivirus check encrypted programs without putting the entire device at risk.
In-memory scanning: Fileless malware resides in a device's system memory rather than on its storage disk, making it harder to detect. In-memory scanning combines heuristic and behavioral analysis of a device's RAM.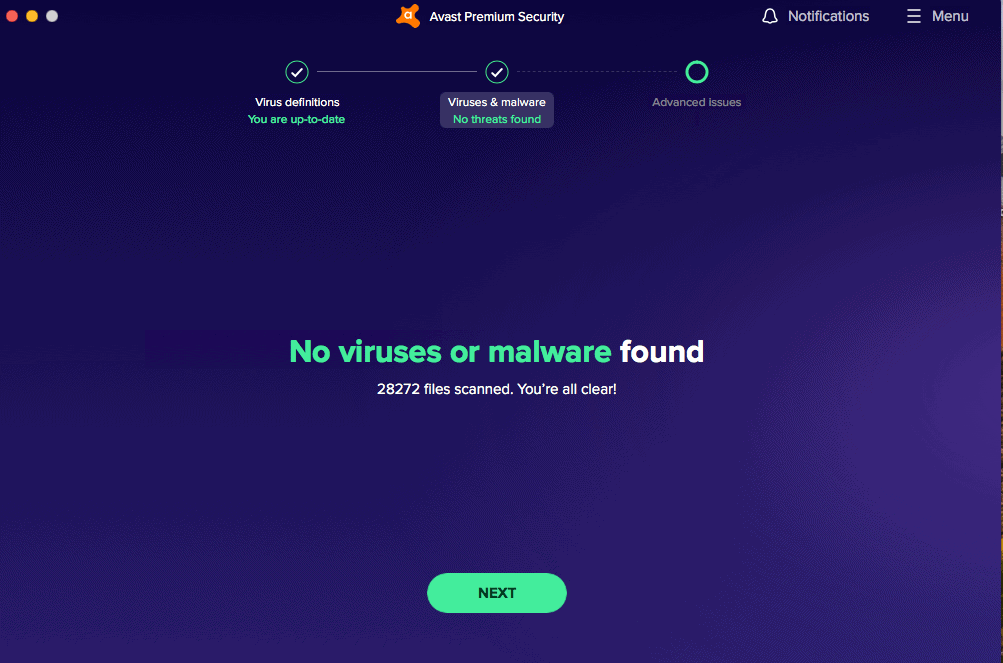 Do You Still Need Antivirus?
You may have heard of rumors going around that some operating systems don't need antivirus software. Do you need antivirus for your devices?
While it's true that some operating systems are more immune to viruses and malware, it is our stance that every mobile and desktop device needs antivirus. Some operating systems obviously need antivirus software. Windows, for example, is the target of about 90 percent of ransomware.3 So, even though Windows has built-in antivirus software, it's best to install a third-party antivirus for total protection. The same goes for Mac computers and Android smartphones.
iPhones and iPads are a different story. They don't need antivirus software for the purpose of detecting malware, as the iOS and iPadOS operating systems are built to naturally resist malware attacks. That being said, iPhones and iPad users are vulnerable to other cyberthreats, especially those that can be found online. So even if iPhones and iPads are safe from malware, you need antivirus software to protect them from other kinds of digital threats.
To learn more, read our articles about whether iPads need antivirus, whether Macs have built-in antivirus, whether Windows 10 has built-in antivirus, and if Chromebooks need antivirus.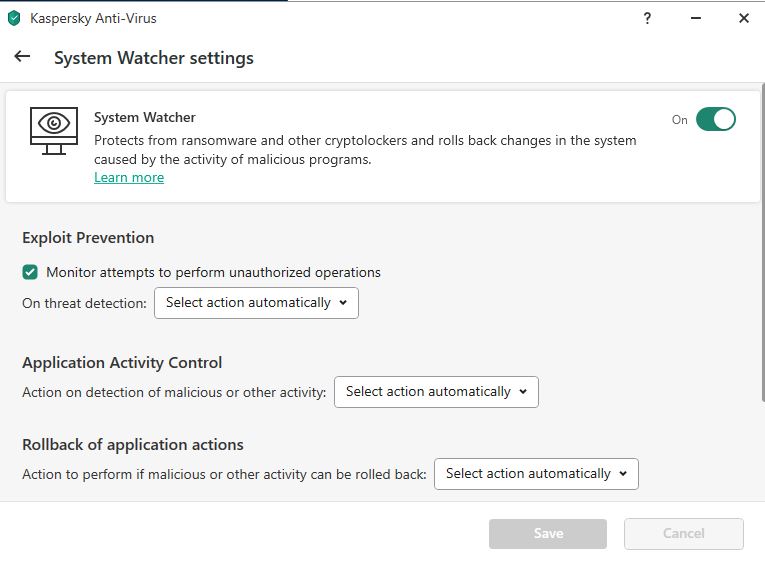 Factors That Affect the Cost of Malware Protection
Several factors affect the pricing of antivirus software, most prominently the length of the subscription and the number of devices covered. The industry standard is a one-year subscription for one to three devices. When we tested antivirus software for our review of the best antivirus software programs, we noticed that many companies price their products between $30 and $40 per year. However, that's only half of the story. We've also seen companies charge close to $100 or more per year to cover the same number of devices. What gives?
The features, such as how the antivirus detects malware, affect the price. Signature-based and behavior-based detection are standard features, whereas advanced detection such as heuristic analysis, in-memory scanning, and sandboxing often warrant higher subscription costs. Additional features such as VPNs, browser protection, and firewalls also factor in. Here's a price estimate of antivirus software programs based on the features they offer.
| | Antivirus with standard features | Antivirus with advanced features |
| --- | --- | --- |
| Subscription length | 1 year | 1 year |
| Number of devices | 1-3 | 1-3 |
| First-year cost | $50 or less | $100 or less |
| After the first year | $60 – $90 | $150 or less |
These are all just ballpark figures; the actual cost and features depend ultimately on the antivirus company. Also, remember that a higher price doesn't necessarily equate to better protection. Besides comparing prices, do more thorough digging before buying antivirus software.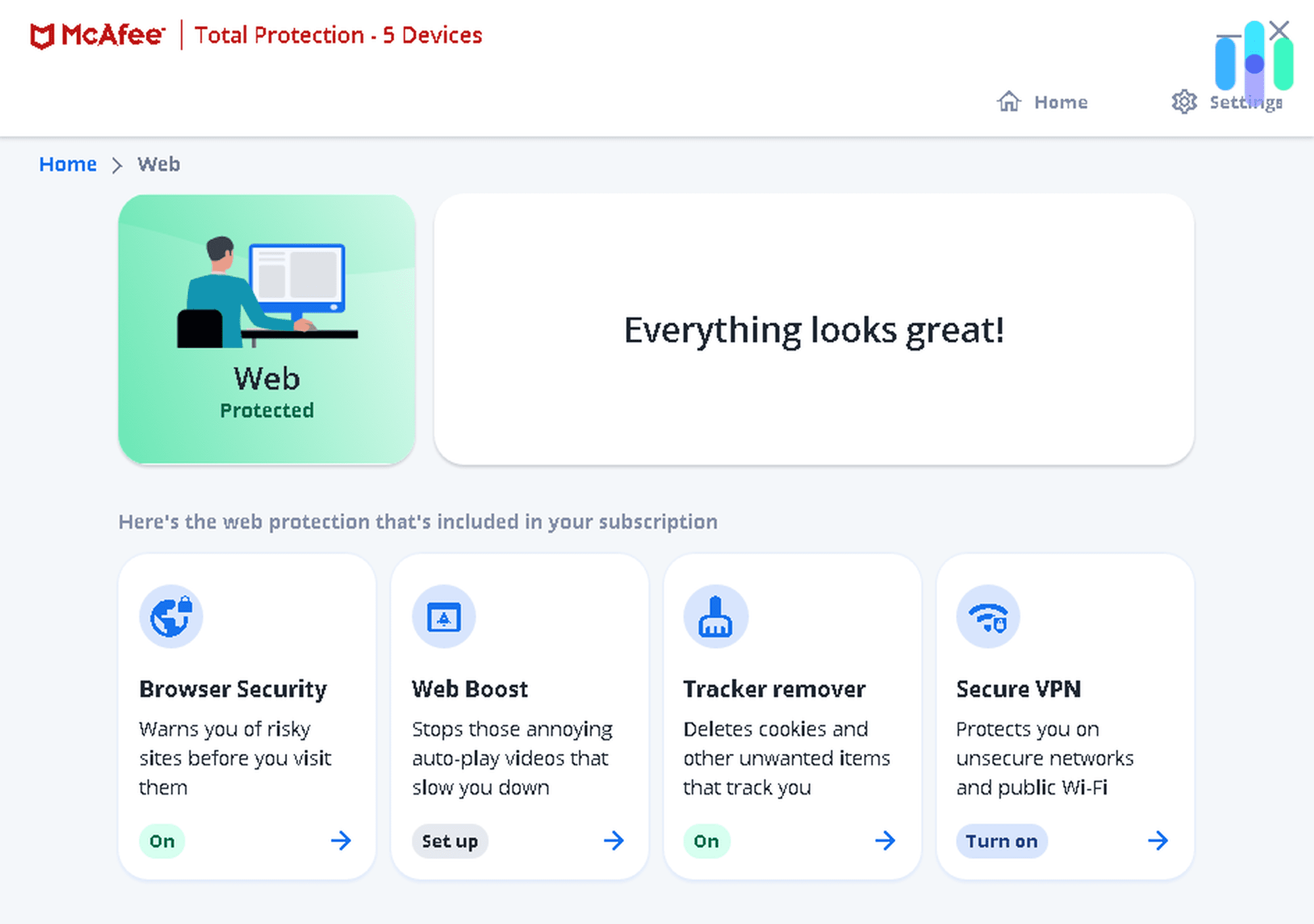 Is Cheap Antivirus Software Worth It?
Generally speaking, getting cheap antivirus software likely involves compromising some features. If that means putting your devices more at risk, then it's not worth it. However, there are antivirus vendors that sell cheaper (read: cheapER) products but still provide enough protection. Opting for a more affordable antivirus makes sense financially, so as long as you're happy with the protection it provides, then it's worth it.
Should I Get Free Antivirus?
There are also lots of free antivirus tools out there, but are they advisable? Basically, if the antivirus company offers a free trial, you should grab it. A free trial is a great way to test what the antivirus is capable of without spending money. Once the trial ends, you can decide whether to buy the full version.
Antivirus software that is completely free to use is a different story. Usually, such types of free antivirus software have limited features, include ads, or collect (and sell) user data. That last one is a red flag, so we strongly advise against getting a free antivirus that collects and sells your data. The first two caveats — limited features and ads — are more acceptable. Once again, as long as you're getting the protection you need and you don't mind the pop-up ads, there's nothing wrong with getting a free antivirus.
There are also antivirus tools that come pre-installed with certain operating systems. There's Windows Defender for Windows 10,4 for example, and XProtect for macOS Big Sur.5 While a free built-in antivirus is nice to have and provides fairly good protection, it's not exactly foolproof. For instance, Windows Defender lacks endpoint detection and response, which is helpful in protecting against advanced threats. One can also make the case that Windows and Apple aren't dedicated security companies, so they don't spend as much time improving their antivirus software as third-party antivirus companies. Lastly, built-in antivirus software rarely has necessary extras, such as a password manager, a firewall, and a VPN. These extra security features are common in third-party antivirus software. So here's the takeaway: Pre-installed antivirus software is better than no protection at all, but if you want total protection, we recommend getting third-party antivirus software.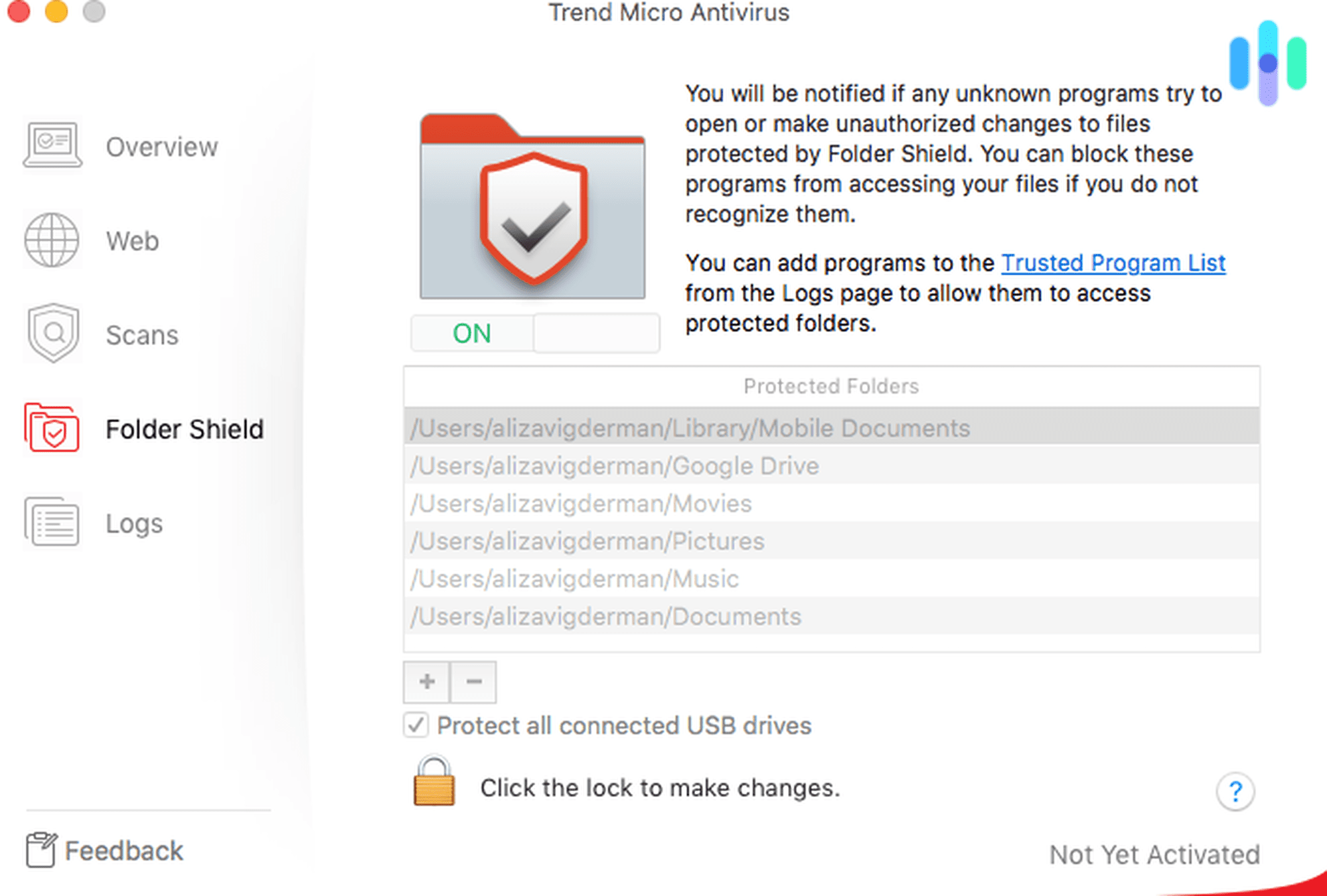 How To Choose (and Purchase) Antivirus Software
By now, you already know how much antivirus software costs and probably have a budget in mind. So what's next?
Choose an Antivirus Software Program
You should factor in the following when choosing an antivirus program:
Malware protection: Whether you're looking for a Windows antivirus, Mac antivirus, Linux antivirus, or Android antivirus, make sure that it can protect you against various types of malware. The more types of malware it can detect, the better.
Performance: You could conduct a performance test, such as with the EICAR anti-malware test file.

6

Download the test file, hide it in a folder, and see if the antivirus can detect it.
Cost value: You should also weigh whether the features justify the cost. Some antivirus tools are only expensive because of the brand names, meaning there are cheaper options that offer the same features. Make sure you get the most out of your hard-earned dollar.
Useful extras: In line with getting more for less, look for antivirus software that includes features such as a VPN, firewall, email protection, a password manager, parental controls, and browsing protection.
Ease of use: The antivirus program itself must be easy to understand and operate.
Device requirements: The software should not eat up more computing resources than your machine can spare. Otherwise, you could find yourself with a virus-free but sluggish computer.
Company history: Check an antivirus company's history for past controversies and data breaches. This can give you a glimpse of what to expect once you're a customer.
Supported devices: Most of us own multiple devices, all of which could use antivirus protection (except for iOS devices, of course). You should choose an antivirus that supports all your devices' operating systems, with highly rated apps for each.
Free trial: When it comes to testing antivirus software, nothing beats actual experience. Look for vendors that offer free trials so you can try out the software firsthand before pulling money out of your pocket.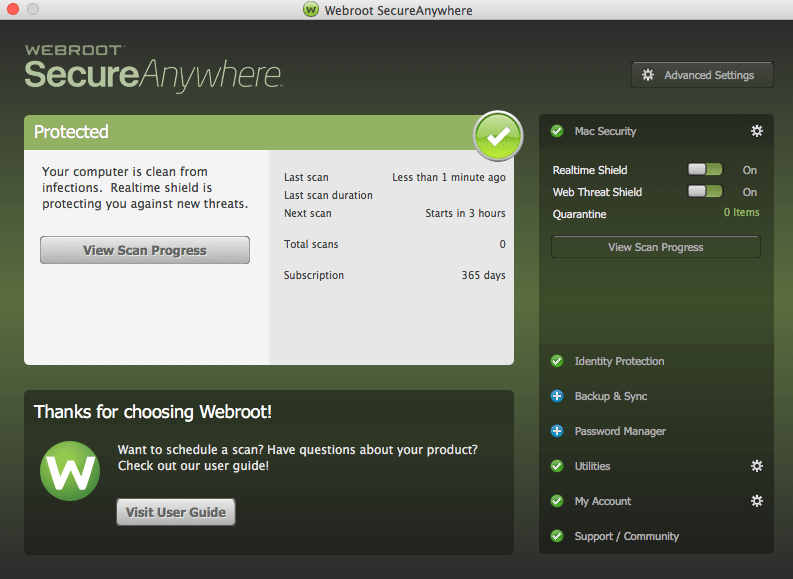 Create an Account
Once you find a suitable antivirus software program, the usual next step is to create an account. This allows you to easily manage your subscription, privacy, and payment settings. An account also lets you set your preferences after installing the software. For example, you can set scan schedules, allow or disallow scanning permissions, or control what types of data you'd like to share with the antivirus company. Once you have an account, you can purchase your antivirus license or opt for a free trial.
Download the Antivirus Software
Most antivirus companies these days offer digital copies of antivirus installers, but you'll need a license key to activate the software.
Download the installer for your operating system and run it. Make sure to download apps only from the company's official website and partners to avoid licensing complications.
Enter the license key when prompted. You can find the license key either by logging in to your account or by looking in the installation folder. If you bought a software box from a physical store, you will find the license key inside the box.
If the antivirus software includes browser protection and other additional features, you may need to enable the browser extension or allow the software to install additional programs.
Read the Licensing Agreement
Once the software is ready, it will most likely prompt you to consent to a licensing agreement. Most people just tick the "I agree" box without reading the content, but we encourage you to read it. We know it's tedious, but the agreement contains important information such as the privacy policy, warranty, and usage restrictions. On that note, in case you want to read up on the privacy policies of antivirus software before downloading it, we've put together this handy privacy guide.
The renewal term is another critical information written in the licensing agreement. As you probably noticed, most antivirus brands offer a one-year subscription. The first-year price is usually discounted, and the real price will only kick in on the second year. That's why you need to find out when the subscription renews and how much it will renew for.
Reboot Your Computer (if Required)
Close all other programs before installing antivirus software, as it may require you to reboot your computer after the installation. That is usually the case if you have installed other antivirus software or opted for a free version or trial. Rebooting your computer allows the complete removal of other antivirus versions, which might interrupt your new antivirus otherwise.
Update Your Antivirus
Once the antivirus is set up, before you do anything else, you should check for and download the software's latest updates. Updates may include security patches, new entries in the malware database, or feature upgrades. You should also enable automatic updates so you don't have to update the antivirus manually again. Antivirus vendors usually push updates daily or several times a day.7
Run the Initial Scan
Once the software is completely up and running, the first thing you should do is scan for viruses. It's not required, but we recommend an initial scan to get rid of any existing malware your computer might have. This initial scan is often more thorough than most and could take 30 minutes or more.
Avoid These Buying Mistakes
Before you get on with your purchase, take note of these buying mistakes that even tech-savvy individuals sometimes make.
Buying less protection to save money: It may be tempting to choose a cheaper antivirus software in exchange for fewer features, but don't do it. If you leave yourself open to some types of cyberthreats, you might find yourself spending more on professional virus removal if the threat gets to you eventually.
Buying based on price alone: On the same note, if you base your decision on price alone, you might not get the most out of your money. Cheaper options may not offer enough protection. On the flip side, more expensive options may not have enough features to justify the cost. Focus on the software's features, security, and performance instead of the cost.
Ignoring the privacy policy: Each antivirus company has a different privacy policy. Before subscribing, you should know what types of data the software collects, how the company stores the data, and with whom it shares the data.
Thinking that antivirus is enough: Antivirus software is like a shield (this is probably why antivirus companies often have shields in their logos). It can protect you from many threats, but it doesn't make you invulnerable. Even with antivirus software installed, you should still exercise safe online behaviors.
Staying Safe Online
When it comes to malware protection, you are your own first line of defense. There are things you should and shouldn't do to reduce the chances of malware getting to you, even with antivirus software protecting you. As a rule of thumb, follow these do's and don'ts, or check out our digital security guide.
Online Safety Do's
Compartmentalize your email. Use different email addresses for work, personal, banking, and shopping accounts. This makes it harder for email hackers to steal your information.
Manage your passwords. Update your passwords regularly and use strong passwords, or get a password manager. But make sure your password is secure first.
Use two-factor authentication. Whenever possible, enable two-factor authentication to complement your passwords. This measure reduces the risk of identity theft.
Update your software regularly. Update your antivirus, operating system, and programs regularly to quash security vulnerabilities.
Use a VPN. Use a VPN to hide your browsing history and increase your online privacy from hackers.
Online Safety Don'ts
Don't use public Wi-Fi. Public Wi-Fi networks are risky, so don't connect to one unless you have a good VPN.
Don't fall for email phishing schemes. Don't click on or open email links and attachments from untrusted sources; these could be phishing attempts.
Don't give up personal information. Don't provide your personally identifiable information (PII) via email or email forms.
Don't browse sketchy websites. Avoid opening suspicious links and downloading pirated media content (and if you have to torrent, make sure you use a trustworthy torrenting VPN).
Don't install software from unverified sources. In particular, don't install programs from unofficial third-party websites or file-sharing platforms.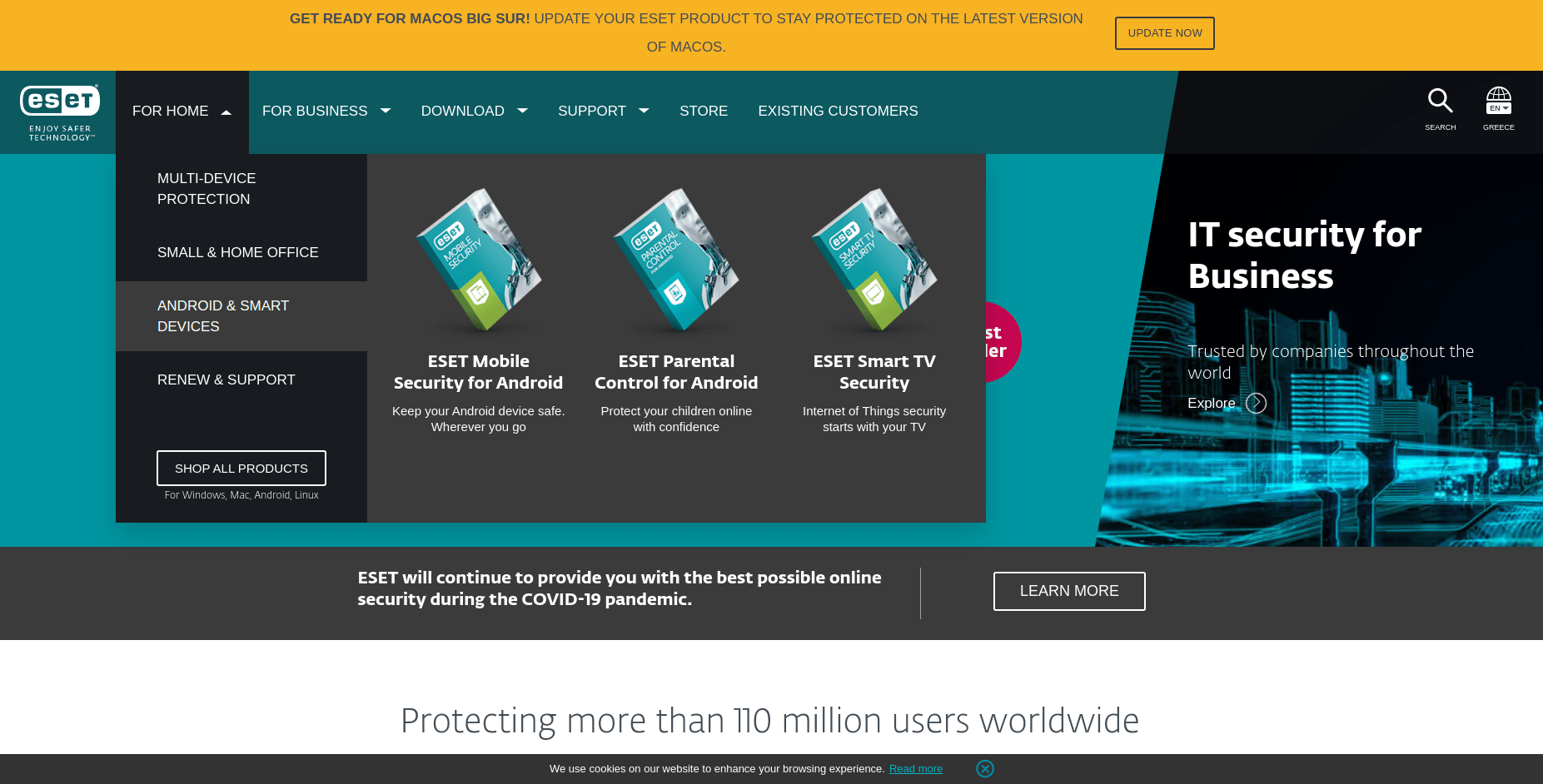 Recap
Buying antivirus software is much easier if you know the costs and what to expect for the price. But remember, it's not always about the price. It's important to consider the antivirus's performance, features, and privacy policy, among other things. We look into all of those aspects when reviewing antivirus software, and we strongly recommend you do the same before buying.
FAQs
Have any more questions about the cost of antivirus software? Check out these frequently asked questions and our answers to them!