ADT Self Setup vs. Vivint
Which security system is right for you: ADT Self Setup or Vivint?

Best Smart Home Security

Advanced smart home capabilities
Professional installation
Cellular monitoring
Best DIY Installation

Affordable equipment
ADT has 150+ years of experience
Simple DIY installation
Editor's Note: ADT Self Setup is a rebranding of Blue by ADT, an ADT DIY security system released in 2020. It uses the same sensors and equipment as Blue by ADT, but partners with Google Nest for security cameras, home automation, and voice control. ADT Self Setup is expected to bring together two smart home and home security powerhouses in ADT and Google Nest.
Spoiler alert: ADT and Vivint are both fantastic home security systems. Both offer solid equipment, full-service professional monitoring, and powerful apps. Both work well with Amazon's Alexa and Google Home. Both provide friendly, reliable customer service. It should be no surprise, then, that both show up on our list of the best home security systems.
So, why bother reading this comparison? Simple: these are both great systems, but they're not both great for you. There are a number of stark differences between ADT Self Setup and Vivint, and only one of these companies will make sense for your particular situation. Which one is it? Keep reading to find out.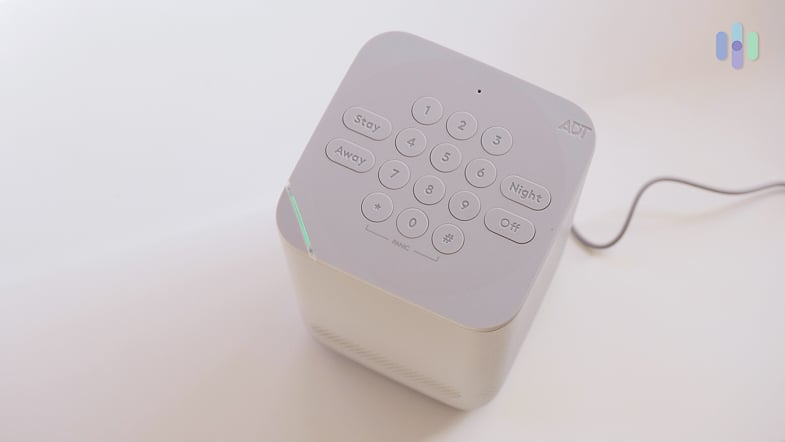 Key Similarities
Smart Home Integration: Both brands work well with Alexa and Google Nest, although ADT Self Setup works closer with Google Nest as it offers Google Nest cameras, video doorbells, smart thermostats, and smart speakers and displays as part of its packages.
Camera Options: Both companies offer three basic camera models – an indoor camera, an outdoor camera, and a doorbell camera. Both also have options for outdoor cameras equipped with security lighting.
Apps: Both companies also offer responsive, easy-to-use apps that let you control your whole security system with just your voice.
Key Differences
Pricing: You'll pay more across the board for Vivint than ADT Self Setup, but that's because Vivint is a full-service home security company while ADT Self Setup is a DIY system.
Installation options: ADT Self Setup is self-installed, while Vivint requires professional installation.
Equipment branding: Vivint uses equipment designed for Vivint systems only. While ADT Self Setup's sensors are made by ADT, it uses security cameras from Google Nest.
Comparing System Components
Let's start this comparison by focusing on what you actually get when you sign up with each company.
Both companies offer high-quality equipment including door and window sensors, motion sensors, and a range of cameras. Both systems integrate smoothly with both Alexa and Google Home, so you can connect to additional devices like smart light bulbs, electric blinds, garage doors, and televisions. And, you can control everything with just your voice.
Ultimately, though, Vivint has a slight edge over ADT Self Setup when it comes to choice. As you'll see if you visit our Vivint review, Vivint has glass break sensors, a carbon monoxide sensor, and its own line of door locks, for instance. ADT Self Setup has none of these, but ADT plans to integrate more Z-Wave and Matter smart home components soon.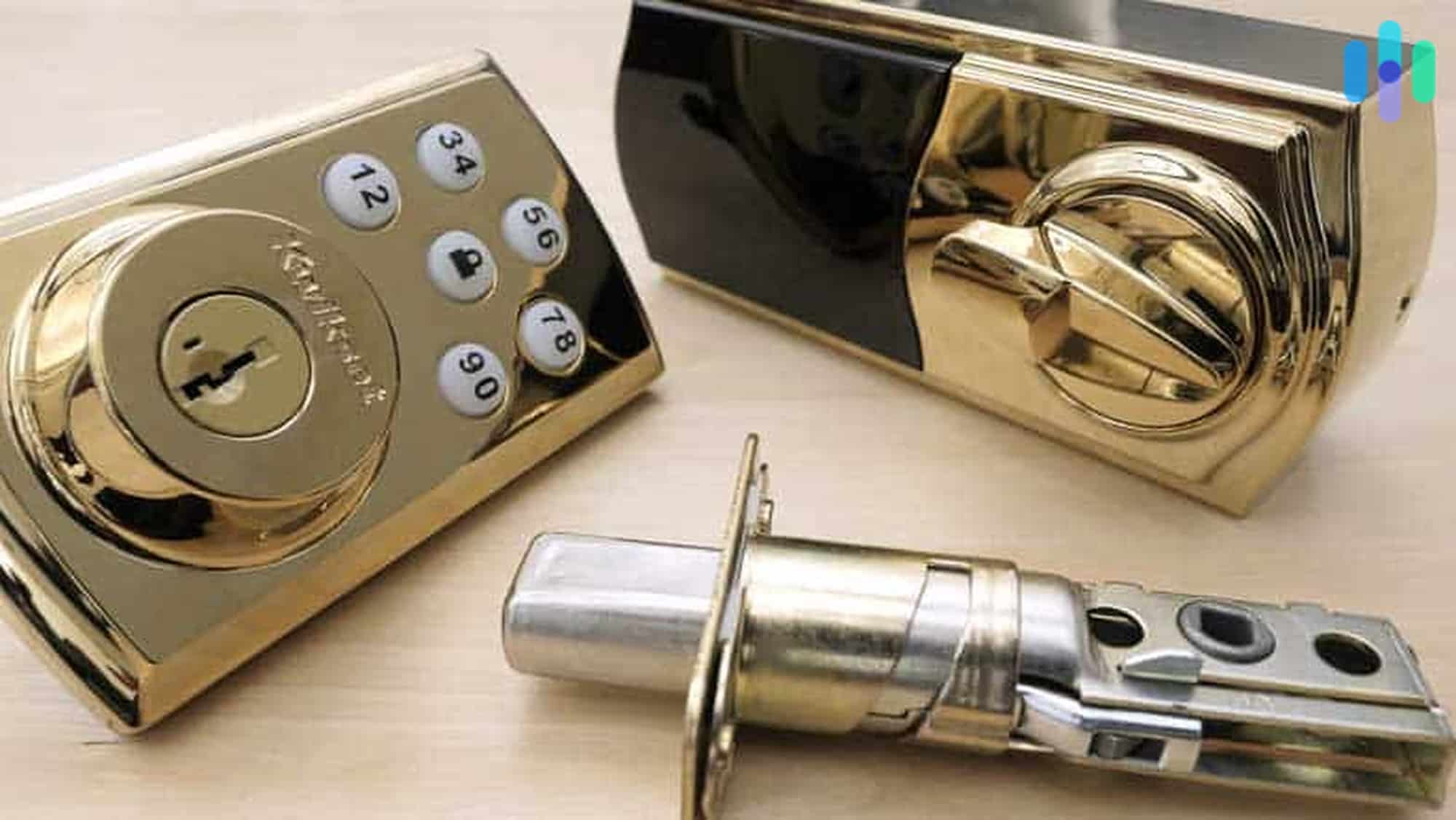 | Components | ADT Self Setup | Vivint |
| --- | --- | --- |
| Door/ Window sensors | Yes | Yes |
| Motion sensors | Yes | Yes |
| Glass break sensors | No | Yes |
| Keypad panels | Yes | Yes |
| Smoke/ heat sensors | Yes | Yes |
| Carbon monoxide sensors | No | Yes |
| Flood sensors | Yes | Yes |
| Indoor cameras | Yes | Yes |
| Outdoor cameras | Yes | Yes |
| Doorbell cameras | Yes | Yes |
| Smart locks | No | Yes |
| Keychain remotes | Yes | Yes |
| Smart thermostat | Yes | Yes |
FYI: A window sensor will let you know if someone tries to open a window of your home. Only a glass break sensor can tell you if an intruder actually breaks a window.
When we reviewed ADT Self Setup, it did offer one key feature that Vivint hasn't quite worked out yet: facial recognition on cameras. ADT Self Setup uses cameras from Google Nest, namely, the Nest Cam (battery), Nest Cam (wired), Nest Cam with floodlight, and Google Nest Doorbell (battery). All these cameras have facial recognition when used with Nest Aware, and a Nest Aware subscription is included in some of ADT's monitoring plans.
With facial recognition, the Google Nest cameras can tell you when it sees a familiar face or when a total stranger is at your door, for example. Bottom line: You get more insightful notifications from ADT Self Setup.
Monitoring Options
The real differences between Blue by ADT and Vivint emerge when we talk about monitoring options.
Let's start with Vivint. Vivint is a full-service home security company, which means that any time you sign up with the company you're signing up for 24/7 professional monitoring. You can cancel monitoring at any time, but when you do, you lose access to all of Vivint's smart features, including app alerts and the ability to view live and recorded footage. Basically, you wind up with a local alarm system and have to rely on sirens to know if anything's amiss.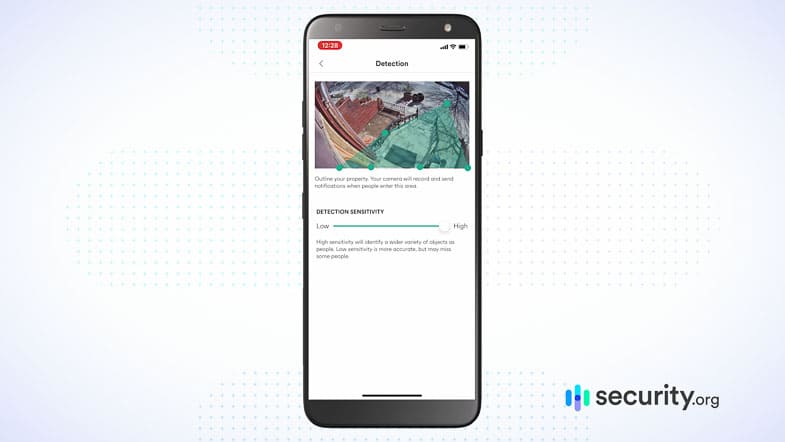 We always encourage readers to choose professional monitoring, and here's why: You never know when you're going to be too busy to check an alert from your system. You might be at the doctor, stuck in traffic somewhere, or just too engrossed in watching "House of the Dragon" to bother worrying that your phone pinged. With professional monitoring, it doesn't matter. Someone else checks the alert for you and lets you know if it's something you need to worry about. In fact, Vivint's monitoring service will even call emergency personnel to respond if there's a problem.
ADT Self Setup offers professional monitoring, too, but it's backed by ADT's monitoring service, which is one of the best in the industry. ADT has an extensive monitoring network and an innovative alerting system powered by AI called SMART Monitoring. This text-based messaging system has two main functions: Reduce costly false alarms and improve emergency dispatch efficiency. So even though ADT Self Setup is technically just a branch of ADT, it offers the full force of ADT professional monitoring.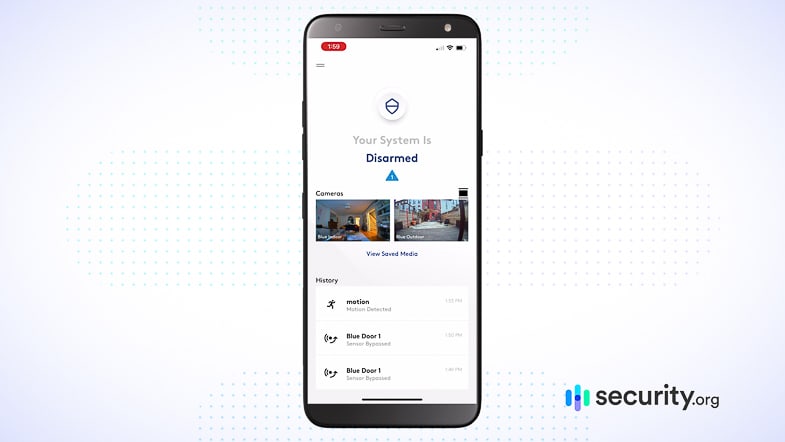 Pro Tip: If you're looking to save a little money while staying safe, go with a system that offers both self and professional monitoring. You can monitor it for free most of the time but can still sign up for a month of professional service when you need it, like when you go on vacation.
Installation
These two companies are also pretty different when it comes to installation. ADT Self Setup only offers DIY installation. Vivint, on the other hand, requires professional installation.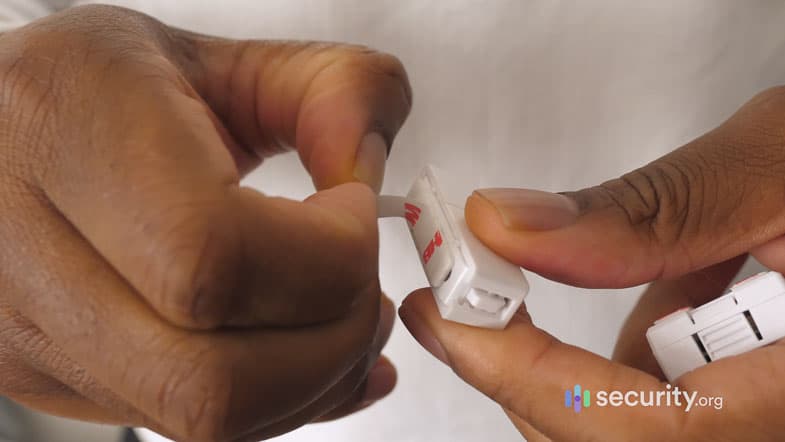 ADT Self Setup is certainly easy to install yourself. Components are all plug and play, sensors stick easily to doors and windows, and everything routes easily through the keypad hub and the mobile app. Our complete guide to installation can even help you make decisions about where to put your cameras.
However, Vivint's professional installation is relatively affordable, ranging in price from $50-$200 depending on the current promotion and system you purchase. And yes, professional installation means you get to sit back and watch someone else do all the work. Technicians decide on the best places to put everything, and you don't have to pay a dime extra.
Advantage to Vivint here, with one caveat. If you move, Vivint charges between $50 and $200 to reinstall your equipment at your new home, and you don't have the option to do it yourself.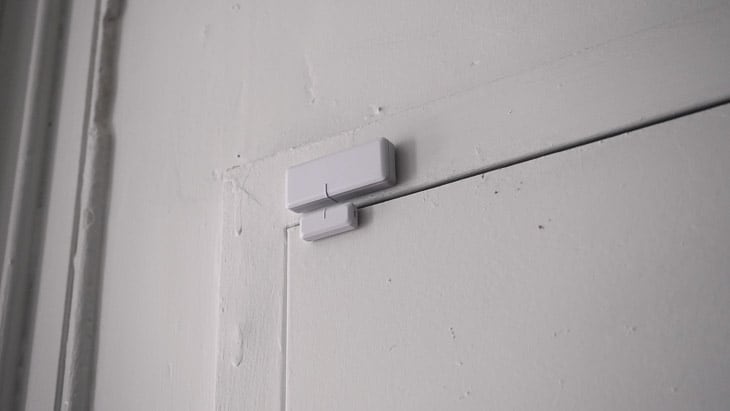 Pricing
If you've been paying attention up to this point, it will probably come as no surprise that Vivint costs a bit more than ADT costs. That's because Vivint provides more in terms of services. Let's break it all down.
Generally speaking, there are three main costs associated with home security systems:
Equipment costs
Installation costs
Monitoring costs
Equipment
If you're comparing apples to apples, Vivint equipment can be anywhere between two and five times as expensive as ADT Self Setup equipment.
| Component | ADT Self Setup | Vivint |
| --- | --- | --- |
| Door/ window sensor | $10.49 | $50 |
| Motion sensor | $17.49 | $50 |
| Smoke detector | $27.99 | $100 |
| Outdoor camera | $125.99 | $400 |
Vivint does allow you to purchase equipment through a financing plan, and the cost is conveniently added to the price of your monitoring plan. That helps to soften the blow of its pricing a little. And, of course, Vivint's equipment is certainly better quality than ADT Self Setup. We wouldn't say it's five times better, though. We'll call it a tie.
Installation
You won't pay anything for installation with either of these companies. However, "free" for ADT Self Setup means doing the work yourself, whereas free for Vivint means you actually get something of value for no cost. (Of course, if you move, you'll pay $50-$200 for Vivint to set your system up in a new location.) However, under most circumstances, we think getting something for nothing is a pretty good deal. Advantage Vivint.
Want more professional installation options? Check out our list of the best professionally installed systems.
Monitoring
There's a stark difference between ADT Self Setup and Vivint's monitoring costs. For starters, ADT Self Setup shows you outright how much professional monitoring will cost if you select a package online. With Vivint, you'll have to go through an entire sales process.
That said, having tried both systems, we can say that ADT Self Setup is definitely cheaper. Basic monitoring starts at $24.99 per month. If you want to add cloud storage for Google Nest cameras, as well as video verification, that will cost you $10 more monthly. And take note: Cloud storage is powered by Nest Aware, which means it comes with all the goodies like facial recognition (Familiar Face Alerts) and customizable motion zones. You can learn more about Nest Aware from our Nest Cam (battery) review.
With Vivint, the monthly cost ranges from around $40 to $60, but again, the price is only final after you go through the sales process. The total monthly cost is dependent on the types of equipment you'll purchase. For example, adding more security cameras increases your monthly fee as they require a cloud storage subscription.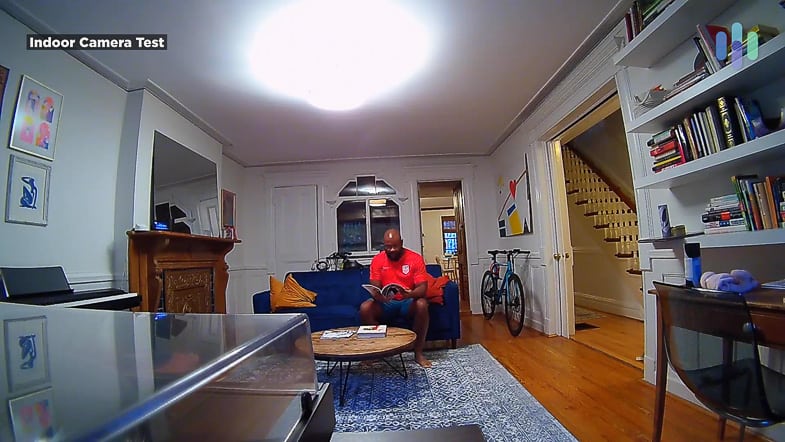 All in all, we have to give ADT Self Setup the edge when it comes to pricing. But if price isn't an object for you, then Vivint is the better (and smarter) system.
Recap
So, here's where things stand: We've given the nod to ADT Self Setup when it comes to pricing and monitoring options. Vivint, though, wins in the categories of installation and equipment. Does that make it a toss up?
Sort of. If you remember how this page started, you'll know we said these are both great companies that offer great products. However, those products are also different. The bottom line, then, is that you have to go with the one that's going to meet your specific needs.
If you want simple and affordable home protection without sacrificing features, then go with ADT Self Setup. If you want the best-of-the-best smart home security system to protect you and yours, then Vivint is the way to go.
FAQs
We get lots of questions when it comes to Blue by ADT and Vivint security systems, and we don't always have the time to answer them on our pages. So, we've taken a little extra time to address them here.