Best Outdoor Security Cameras of 2023
With weather-resistant design, these are the best outdoor cameras on the market as tested by our experts.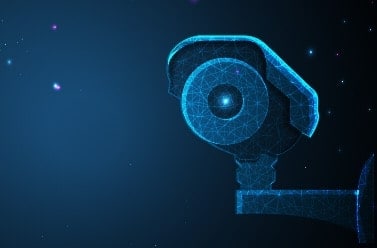 5,000+ research hours
100+ cameras tested
250+ simulated break-ins
50+ devices reviewed
6 cameras recommended
What is an Outdoor Security Camera?
An outdoor security camera is a home surveillance device that lets you monitor what's happening around the outside perimeter of your home. Outdoor cameras include features that allow them to work in outdoor environments, such as weatherproof casing, motion detection capabilities, and AI technology that can distinguish between people and animals. They come in wired and wireless models and may be powered by electric cords, batteries, or PoE. Most offer real-time monitoring, and the best outdoor cams allow for video recording.
A Quick Overview of Outdoor Cameras:
Outdoor cameras are built with weatherproof housing to protect them from the elements.
Video quality, night vision, and smart motion detection are the most important features in outdoor cameras.
Lorex sells the widest selection of outdoor cameras; we found them surprisingly smart and high-tech in our Lorex review. See for yourself.
The Role Outdoor Cameras Play in Home Security
These devices, which can often withstand rain and extreme temperature, offer traditional security camera features like night vision, two-way talk, and HD resolution. They can either be wired or wireless; the former provides maximum reliability while the latter offers installation flexibility.
Our hands-on experience with scores of outdoor security cameras taught us that these devices were not only valuable for recording crime. They also prevented it! With built-in features such as motion-activated floodlights and sirens, these cameras easily scared trespassers away. Furthermore, the best security cameras made crisp recordings in any light; most had infrared night vision. Below we reviewed five top-rated brands. Which one stood out as the outdoor security champion of 2023? Keep reading to find out!
Pro Tip: Never miss a beat with the SimpliSafe Outdoor Camera Pro paired with a SimpliSafe security system. Learn more in our SimpliSafe review (you'll love the Video Verification feature).
Outdoor Security Cameras Overview
| Camera | Price | Resolution | Field of View | Monthly Plan |
| --- | --- | --- | --- | --- |
| Ring Cameras | $99.99+ | Up to 1080p | Max of 140° | $3.00+ |
| Nest Cam | $179.99+ | Up to 1080p | Max of 130° | $6.00+ |
| Arlo Security Cameras | $179.99+ | Up to 2160p | Max of 180° | $2.99+ |
| Blink Outdoor | $99.99+ | Up to 1080p | Max of 110° | $4.99+ |
| Lorex Security Cameras | $99.99+ | Up to 2160p | Max of 160° | N/A |
| Wyze Cam Outdoor v2 | $73.99+ | Up to 1080p | Max of 130° | $1.67+ |
The Best Outdoor Cameras of 2023
A Closer Look at our Top Picks
1. Lorex - Best Overall Outdoor Cam

Product Specs

| | |
| --- | --- |
| Resolution | Up to 2160p |
| Field of View | Up to 160° |
| Power | Wired, battery, PoE |
| Connectivity | Wi-Fi, ethernet |
| Video Storage | Cloud, Local |
| Smart Platform Compatability | Alexa and Google Home |

Lorex Technology had the best selection of industrial-quality outdoor security cameras. Compared with leading home security cams, Lorex Wi-Fi and IP cameras were even more durable and high-performing. They were virtually vandal proof and had long depths of field with color night vision. For instance, the 1080 HD Outdoor Wireless Security Camera ($149) had a 115-foot range in the dark. Resolution on some Lorex camera models was"ultra-high" at 4K, whereas resolution on others was merely "high" at 1080p. Weatherproof Lorex cameras with 4K resolution started at just $159.

Mounted Lorex Camera

Continuous Recording

Lorex's outdoor cameras are special because unlike other popular options, they can record continuously. That feature may not be favorable for an indoor camera – you don't want eyes recording your every move inside your house – but for an outdoor camera, continuous recording adds a lot of value.

Most outdoor cameras are configured to start recording when they detect motion. That works too, but important moments happen sometimes without triggering a camera's motion sensor. And without continuous recording, you risk missing those important events.

With Lorex, outdoor cameras are typically hooked up to a DVR or NVR – essentially a computer box with a 1 TB or more hard drive. Recorded videos are stored in the drive. With some models, you can even connect the DVR to the internet and playback stored videos on your smartphone.

2. Nest - Best DIY Outdoor Cam

Product Specs

| | |
| --- | --- |
| Resolution | Up to 1080p |
| Field of View | Up to 130° |
| Power | Wired |
| Connectivity | Wi-Fi |
| Video Storage | Cloud |
| Smart Platform Compatability | Alexa and Google Home |

Nest, a Google-owned brand, is a leading smart home and home security brand. It offers products like video doorbells and smart speakers, but their flagship home products belong to the Google Nest Cam line of security cameras. Two of those cameras work outdoors.

The best outdoor camera in Nest's lineup is the Nest Cam (battery). As the name suggests, this small but sturdy camera comes with a battery, making installation a breeze. You don't need to plug it in or connect it to a recorder. A strong Wi-Fi signal and a fully-charged battery is all it needs.

And while the other outdoor camera, the Nest Cam Floodlight, requires hardwiring, it's relatively easier to install than other smart light-equipped cameras. If you buy the Nest Cam Floodlight, it comes with complete mounting accessories, including wire connectors, mounting plates, and even screws. And since it's hardwired, you'll never have to take down the Nest Cam Floodlight to recharge.

About CVR, Do-It-Yourself Monitoring, & Pro Monitoring

To avoid too many alerts, we used activity zones, which excluded sections of the viewing field from motion detection. For example, we got notifications when there was motion at the perimeter of our property, but not because our kids were running back and forth in the yard. Payment was required for us to see and save security video with Nest Aware. Two plans were offered: $6 per month with 30 days of event storage or $12 per month with 60 days of event storage plus 10 days of continuous video recording.

Nest Cam IQ Outdoor Video Display

Compatibilities

Nest security cameras had best-in-industry compatibility with Google Assistant. By incorporating a Google Home speaker, we controlled our security cameras and video with phrases like "Hey Google, show the garage camera." We live-streamed, saved video to our tablet, used Chromecast TV, and more.

We also used voice to control other equipment monitored by the Nest hub. For example, we got a child's room ready for bed by saying, "Okay, Google. Dim the lights in the baby's room."

Overall, Nest was the best option for DIY security cameras with continuous recording. They even offered professional installation for $79. Nest Aware pricing is competitive, too, at $6 per month.

3. Arlo - Best Wireless Outdoor Security Cameras

For people seeking totally DIY home security, Arlo offered the best selection of outdoor wireless security cameras for $189 and up. Color night vision, floodlights, and facial recognition were among their special features. We chose from four cameras that worked indoors or out. The main difference among these was the resolution: choices included 720p, 1080p, 2K, and 4K. They also featured a video doorbell with up to a 300-foot range.

The Arlo brand was also a great option for indoor video security. The Arlo Baby camera was enormously popular, as it was portable and had special functions ranging from air quality testing to lullaby mode.

Monitoring Arlo Cameras

Arlo did not offer professional monitoring of alerts. We had the option to work the cameras into other security systems, but ultimately, ended up self-monitoring an Arlo camera for only $2.99 per month. Continuous recording was included with storage for up to five days. Optionally, we could monitor up to 10 cameras for $9.99 or up to 20 for $14.99. With premium service, videos were stored for up to 60 days.

Arlo Pro 3 Spotlight Camera

Features

Some special features of Arlo Pro outdoor security cams include:

Wire-free installation
Color night vision
Motion-activated spotlights
Facial recognition
White, black, and camouflage print
Arlo Pro 3 and Arlo Ultra support Apple HomeKit.

Arlo's main products were indoor cameras, outdoor cameras, and security floodlights. All in all, Arlo has the best deals on high-end home security cameras that we monitored ourselves. Their four weatherproof options covered the spectrum from 720p to 4K, with infrared or color night vision. Discounts were given on two or more, and Arlo cloud storage for continuous video recordings was low-priced.

4. Ring - Best Outdoor Security Cameras for Alexa

Product Specs

| | |
| --- | --- |
| Resolution | Up to 1080p |
| Field of View | Up to 140° |
| Power | Wired, battery, PoE |
| Connectivity | Wi-Fi, ethernet |
| Video Storage | Cloud |
| Smart Platform Compatability | Alexa and Google Home |

Ring first made it big with rather small cameras: doorbell video cameras about 2.5 inches wide and five inches tall. At the time of our review, Ring provided video security for entire properties, from the foot of our driveway to inside our home. As camera owners, we handled video security 100 percent independently instead of paying Ring for professional backup.

Great Selection of Outdoor Cams

The outdoor security camera selection from Ring was impressive. While other companies had just one or two models, Ring had multiple options. For power, we were offered our choice of batteries, solar energy, or plug-in equipment. The cameras were priced fairly and had the best outdoor security features overall. Before discounts, Ring outdoor cameras started at $99 and up. Examples of special features on Ring's weatherproof cameras included sirens, two-way talk, LED floodlights, and infrared night vision. The 100-decibel sirens on Ring's outdoor cameras were activated via the motion of a trespasser or when we pressed a button in our Ring mobile app.

The hub used for Ring security cameras also let us automate our home. It had a Z-Wave radio chip and connected wirelessly with smart lights, keyless door locks, and other smart home equipment for safety and convenience. We used Amazon Alexa to command our cameras and other equipment connected to the Ring hub. For example, "Alexa, show us the most recent event from the camera behind the garage" and "Alexa, turn off the bedroom light." We also tried out Siri and Google Home speakers with our Ring camera system.

Ring Spotlight Camera

These features were included with some or all weatherproof Ring camera models:

1080p resolution
Custom motion zones
Infrared night vision
Two-way talk
Spotlight
Siren

Typical setup time took five to 20 minutes per security camera, depending on its design, and no hardwiring was required.

Affordable DIY and Pro Monitoring

DIY monitoring of Ring cameras with cloud video storage started at $3 per month, which was a best-in-industry deal. Ring securely stored all motion-triggered clips for our review, and we could keep the clips for up to 30 days each. For comparison, the cheapest Nest camera plan was $6 per month and included only five days of storage. Unfortunately, Ring did not let us record continuously, so only motion-triggered clips were saved.

5. Wyze Cam Outdoor v2 - Best with Local Video Storage

Wyze is best known for its value cameras, and the Wyze Cam Outdoor v2 is one of the latest additions from the brand. At $73.99 for a starter kit, it's definitely a good purchase. It has a slew of value-adding features, like its six-month battery life, its use of PIR motion detection, and its ability to listen for smoke and CO alarms.

Our favorite feature has to be its support for local storage. Like most cameras from Wyze, the Wyze Cam Outdoor has an expandable local storage via a microSD card. It supports microSD cards up to 32 GB, and simply plugging one into the camera activates continuous recording. Even though the camera is small, it's quite capable of protecting homes because of that.

The Wyze Family

The Wyze Cam v2 is just a part of the larger Wyze family of security cameras. And technically, almost every Wyze camera model can work as an outdoor camera. The base model, the Wyze Cam v3, is IP65 weatherproof. Just give it an outdoor-ready power cord and it'll work outdoors.

The same is true for the more AI-heavy Wyze Cam v3 Pro, which has the same body as the Wyze Cam v3 but an upgraded 2K image resolution and faster AI detection.

Together, these other Wyze cameras can help the battery-powered Wyze Cam Outdoor make your home more secure.

Affordable Cloud Storage and Monitoring

Another thing that sets Wyze apart from the competition is that it can be monitored professionally, just like a home security system.

Here's how it works:

When the monitored camera is triggered, its AI will kick in to determine if a person triggered the motion sensor or something else. If it's not a person, it will only notify you. If it's a person, the camera will send footage to the monitoring center. There, an agent will verify the alarm. If it's a real alarm, they'll try to get in touch with you and at the same time call the police if necessary.

Professional monitoring is available through the Wyze Cam Protect plan, which costs $3.99 per month per camera.

6. Blink Outdoor - Most Affordable Outdoor Cameras

Blink sells dependable security cameras for as low as $34.99 and up and outdoor cameras (named Blink Outdoor) for as low as $99.99. Its cameras include mobile alerts and a bit of local storage via the Sync Module 2 without monthly fees, helping the brand and the Blink Outdoor take credit for being the most affordable outdoor camera option.

Cameras by Blink weren't feature-rich but were good value for DIY video security. They were easy to install, had motion detection with customizable zones, and recorded with infrared vision at night.

Blink XT2

How much storage did Blink provide for free? Each Sync Module 2 can connect with up to 10 Blink cameras, and while it doesn't have any sort of built-in video storage, you can plug in a USB flash drive up to 256 GB to use as storage. Given the Blink cameras' video resolution, 256GB should be enough to store months of motion and sound event videos.

If you wish to have cloud backup, though, Blink's cloud plans are affordable, too. They start at $3 per month for 60 days of cloud storage for one camera, and go as high as $10 per month for 60 days of cloud storage for unlimited cameras.
Features to Look For
As you compare outdoor security cameras, keep these important factors in mind:
Power Source: Outdoor security cameras varied in terms of power sources. The main choices were plug-in power, battery power, and solar power. Each of our top choice brands had models we could set up wire-free. Cordless outdoor cameras were generally powered by long-lasting rechargeable batteries. One company we mentioned, Arlo, offered solar-powered cameras. If a camera used mains power, it also likely had a cord. The best outdoor cams with cords had protected cords to help defeat vandals plus they had battery backup.
Continuous Video Recording: Some outdoor security cameras only recorded audio and video when triggered by trespassers. Others could record continuously. Continuous video recording was sometimes advertised as CVR.
Resolution: Resolution on leading cameras ranged from 720p to 4K. The most common was 1080p, which meant video that was 1080 pixels tall and 1920 pixels wide.
Recording Cost: Each brand below had smartphone or desktop apps. Apps let us view live camera footage for free. However, generally, a paid plan was needed in order to save video clips or record continuously. One exception was Blink XT, a budget security camera brand. Blink gave us very minimal cloud storage for free. Many paid plans for home security combined video storage with professional monitoring of our system. Professional monitoring alerted emergency dispatchers of potential trouble. This way, they could send the police even when we couldn't call 911. Most alarm monitoring companies could also dispatch firefighters and paramedics.
Two-Way Voice: Our selections for best outdoor security cameras captured exceptionally clear audio. Ideally, they'd have all had echo cancellation and other advanced audio features. Some also had two-way voice, which let us holler at potential criminals or stay in touch with family members around our property.
Doorbell Video Camera: A wide-angle doorbell camera guarded our doorstep and provided us with a long-range view. A smart-motion detector ignored running squirrels and swaying trees and alerted us of a person's presence, even if they didn't ring the bell. A smartphone app let us use two-way talk and gave the impression that we were at home, no matter where we were. Additionally, some doorbell security cameras, such as the Nest video doorbell, recognized familiar faces and played pre-recorded messages for expected visitors.
There were always many factors to consider when choosing any type of security camera, but with outdoor security cameras, the factors only increased. To create our Best Outdoor Camera list for 2023, we started with our necessary features test. All of these cameras were weather-resistant and worked throughout the seasons for a variety of climates. Whether we were looking for wired or wireless, we were sure we didn't want a camera that would hurt our wallets too much. Read on to learn more about our selections for 2023's Best Outdoor Camera list, their costs, why we chose them, and more.
2023 came with a lot of new outdoor security cameras, including the Wyze Cam Outdoor and the Arlo Pro 3. We're showing you exactly how well they work in our Youtube video above.
Pricing Rundown
| Outdoor Camera | Price |
| --- | --- |
| Nest Cam with Floodlight | $279.99 |
| eufyCam E | $229.99 |
| Arlo Pro 3 | $199.99 |
| Nest Cam Battery | $179.99 |
| Ring Spotlight Cam Battery | $199 |
| Canary Flex | $169 |
| Blink Outdoor | $99.99 |
Clearly, there was a huge variation when it came to the pricing of outdoor security cameras, with the most expensive device listed at well over $200 and the most affordable coming in at just under $50. Of course, generally speaking, we got what we paid for, so we recommended buying a higher quality camera for a bit more money rather than a cheaper camera that had fewer necessary features. Regardless, we knew to be prepared to spend roughly $200 purchasing an outdoor security camera and additional funds on monthly or yearly storage plans.
Outdoor Security Camera Methodology
So just how did we pick out the outdoor security cameras on our list? In this section, we discuss the methodology that led to our selections in detail.
Design
Aside from simple aesthetics, we considered whether we wanted our camera to be wired or wireless. While having a camera wired to our home definitely made installation harder, we liked the idea that we wouldn't have to worry about changing a battery. However, we also wondered how far many of the outdoor cameras would reach from outdoor outlets. Additionally, some cameras required hubs, bridges, or DVRs, so we also took those costs into account before we made our purchases.
The main thing we looked for design-wise was durability. That came in the form of a temperature range and an IP rating, which measured how susceptible an object was to both solids and liquids.
| IP Ratings | Solids | Liquids |
| --- | --- | --- |
| 0 | Not Protected | None |
| 1 | A large body surface like the back of a hand, but no intentional contact with a body part | Dripping water falling vertically |
| 2 | Fingers of similar objects | Dripping water falling from 15-degree tilt |
| 3 | Tools, thick wires, etc. | Spraying water |
| 4 | Most wires, screws, etc | Splashing water |
| 5 | Dust protected | Water jets 6.3mm and below |
| 6 | Dust tight | Powerful water jets 12.5mm and below |
| 7 | N/A | Immersion up to 1m |
| 8 | N/A | Immersion over 1m |
Make sure wherever you live and its weather conditions are compatible with your outdoor security camera before purchasing— you'll thank me later.
Features
Of course, like with any security camera, we applied our necessary features test to all of our outdoor cameras. Dive in with us as we review our thought process behind each type of feature we sought during the selection of 2023's best outdoor security cameras.
Video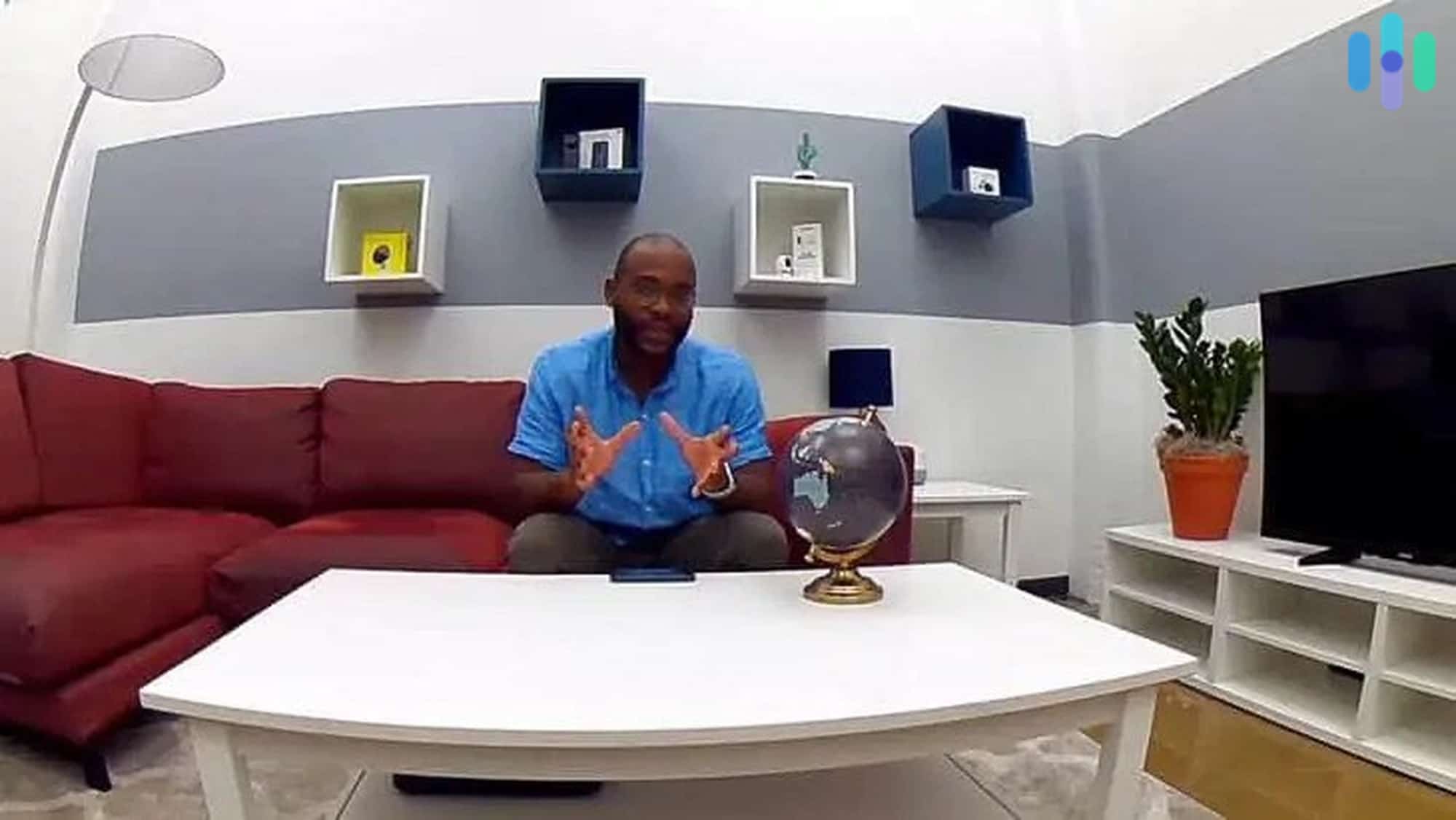 Display-wise, we looked for a camera that had at least 1080p HD video display, the current industry standard. We also preferred cameras that zoomed-in optically and that had fields of view that were 120 degrees or greater. That gave us the widest, clearest, and most detailed view possible.
Audio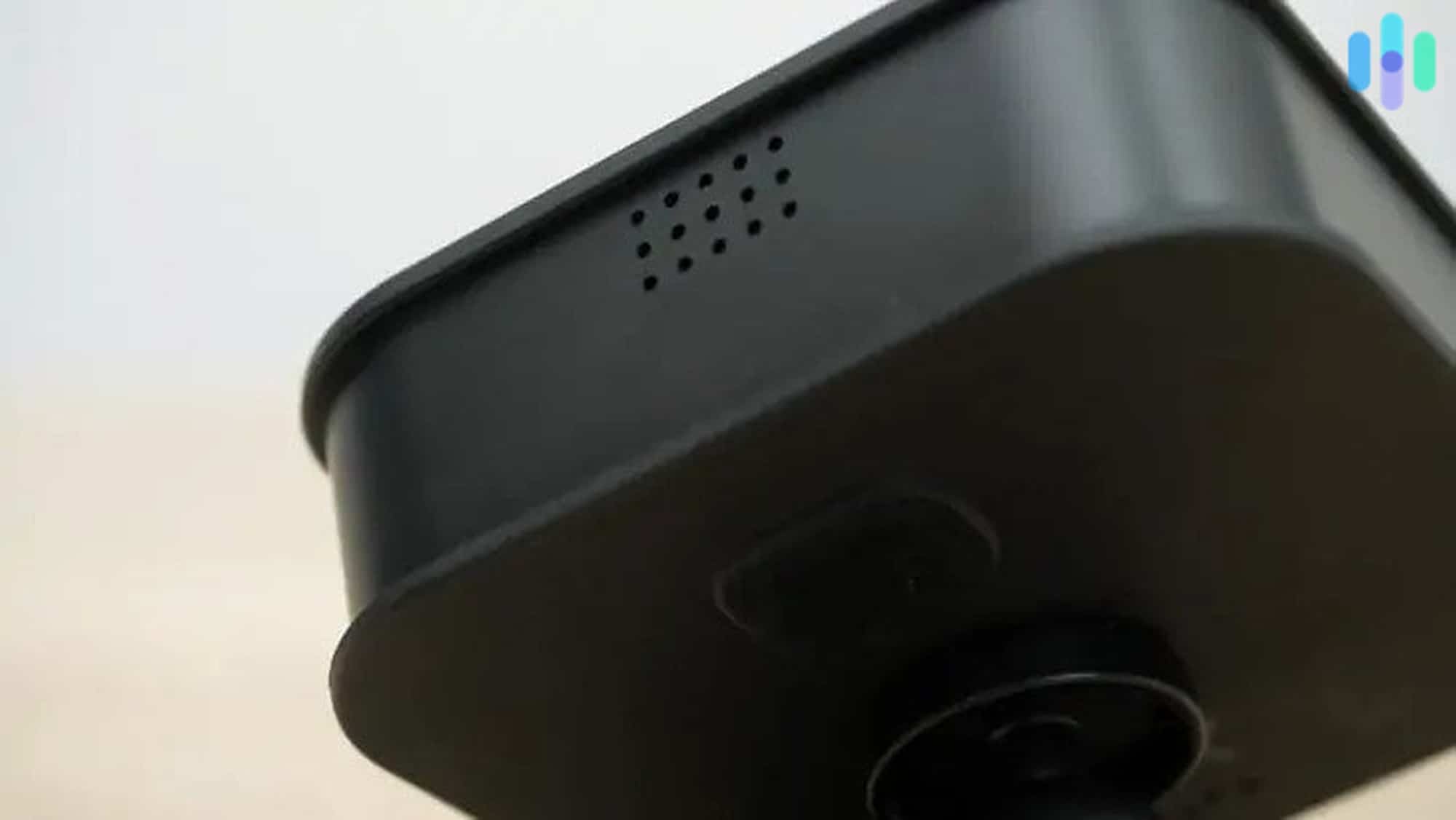 We looked for cameras that had both speakers and microphones built-in, as that enabled two-way audio and let us speak to whoever the camera was focused on. This proved quite useful not only for telling our kids to come in for dinner but also for scaring away luckers or potential intruders remotely. This was a security camera, after all!
Night Vision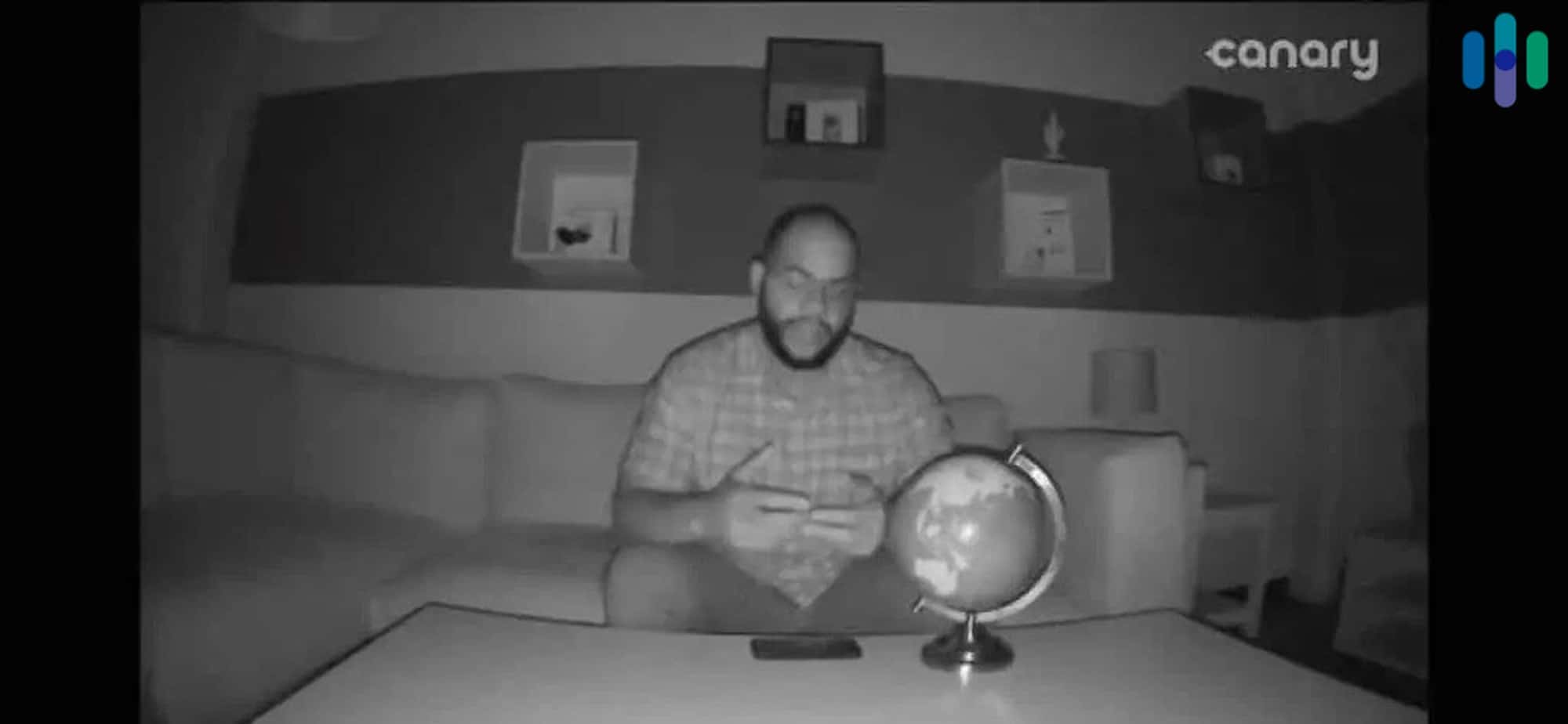 We specifically selected cameras that included infrared night vision rather than color night vision via a bright white light. Infrared was much more inconspicuous, which was definitely a quality we looked for in a smart security camera. Additionally, we always tested out the camera's night vision before making a purchase.
Storage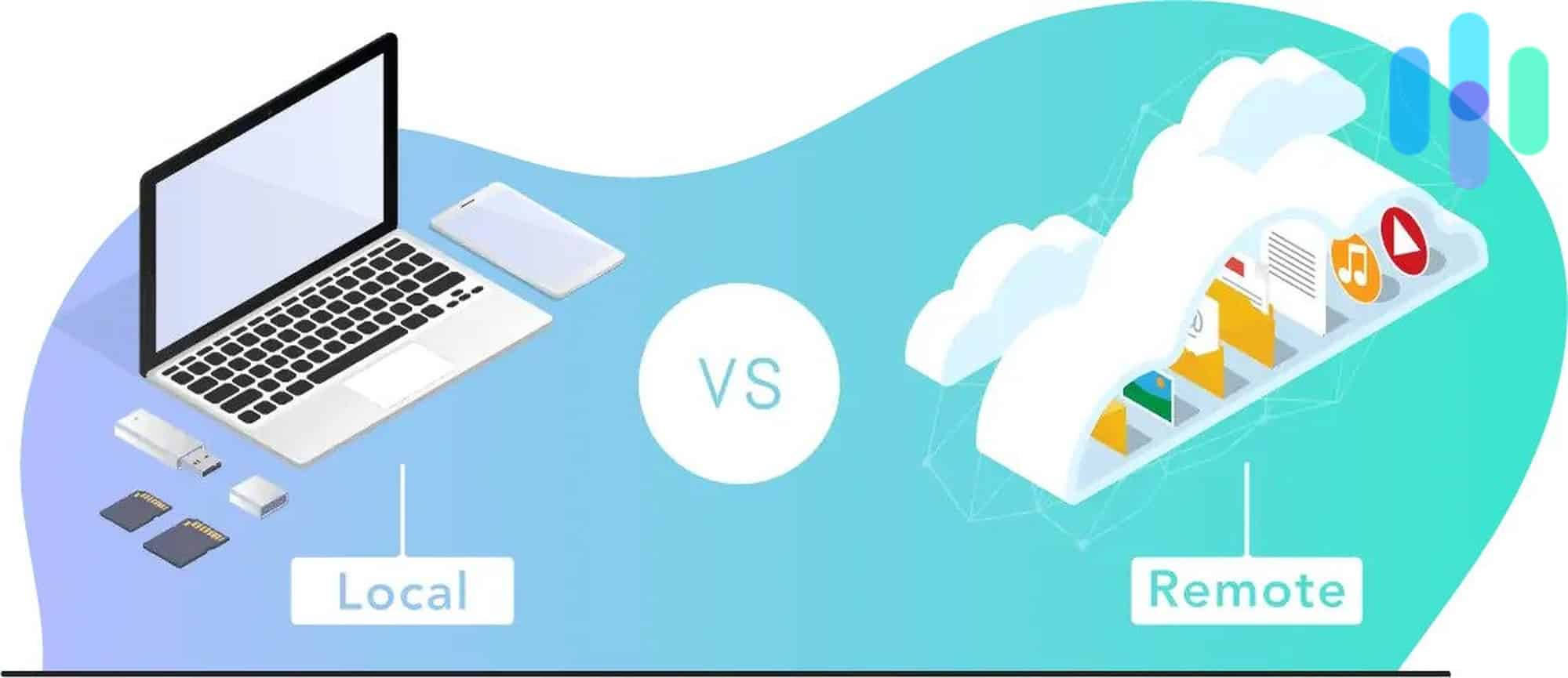 We were also big on ensuring that our cameras came with enough storage to make owning an outdoor security camera worthwhile. We preferred cameras that offered both cloud and local storage, whether that was through a Dropbox, micro-SD card, hard drive, or what have you.
Smart Platform Integrations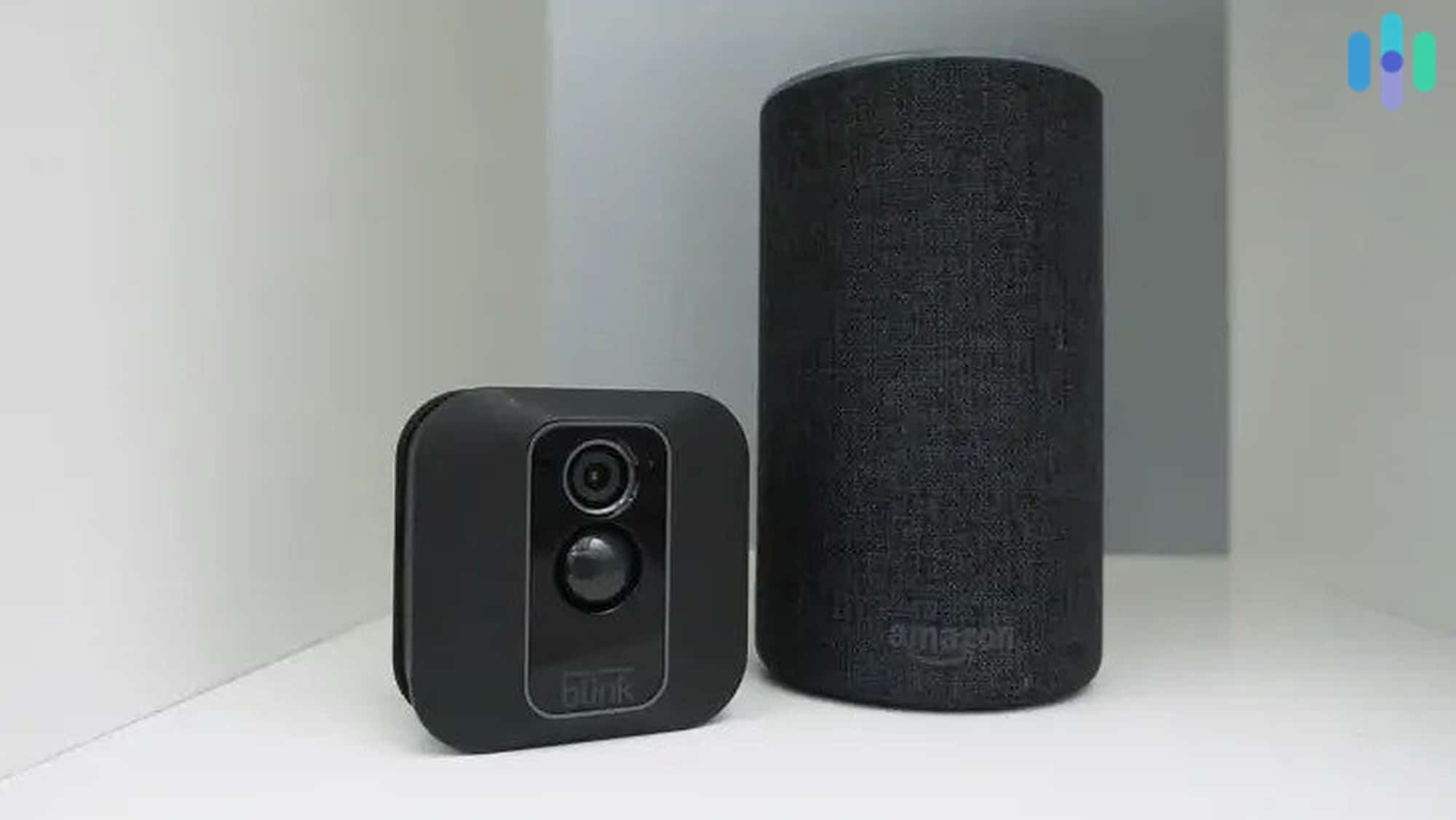 Since smart security was pretty much the standard, we searched for cameras that fit perfectly into our smart home, whether it was through Amazon, Google, or Apple.
Artificial Intelligence

Another thing we preferred in outdoor security cameras was person detection, which helped us differentiate between people and other moving objects like animals, cars, etc. A. It made our notifications smarter and more specific, so it was easier to monitor our home with minimal effort.
We considered it extra points if the camera had facial recognition, which, after a period of time, learned specific familiar faces and identified unfamiliar ones.
Convenience
The convenience of easy installation was a big deal for us, as most of the cameras we selected were DIY. While we knew we could always hire a professional if we weren't confident, the majority of these cameras were designed to be installed by non-professionals in less than 20 minutes.
Value
As we witnessed in the pricing rundown, the tags on these cameras varied. Nevertheless, when we decided to buy something, we always double-checked to ensure the price coordinates logically matched with the number of necessary features met.
Mobile Application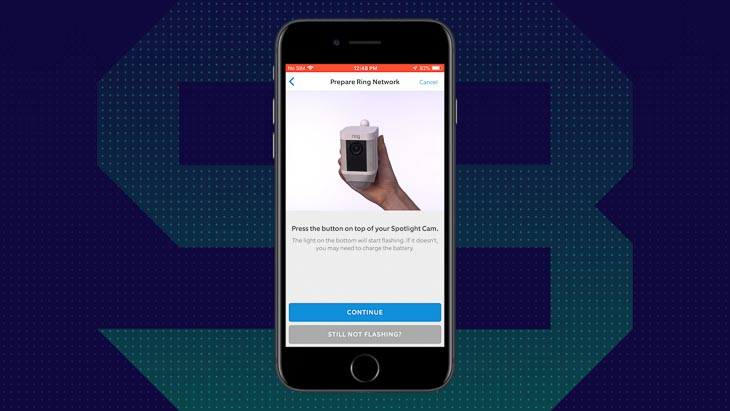 Apps were our mobile command center for our outdoor security cameras. With each camera's respective app, we live-streamed footage, viewed storage, received notifications, had conversations with visitors via two-way audio, and more. One mobile app element we searched for was a good rating on either the Apple or Google Play store, depending on the type of mobile device we owned. To meet our app standards, apps needed ratings of at least three-stars or higher. Of course, a lack of high ratings did not necessarily mean a deal-breaker since apps could always be updated.
How To Power Outdoor Security Cameras
Outdoor security cameras are typically wireless, powered by either batteries or solar panels. However, there are plug-in outdoor cameras available to those with nearby outdoor outlets. To power outdoor security cameras, either recharge your camera in the home, replace the batteries, plug it into an outlet or attach a solar panel.
Outdoor Security Camera FAQs