Best Indoor Home Security Cameras
These cameras are meant for indoor use only, which contributes to their lower cost compared with outdoor cameras.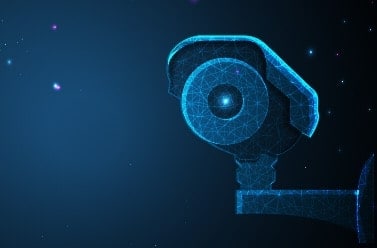 At Security.org, we believed the best indoor home security cameras performed double duty: While guarding us against strangers, they also helped us stay in touch with loved ones. For instance, our friends used a home security camera with motion detection and familiar face recognition to let them know when their toddler was up from a nap. With two-way audio, our cameras let people communicate across the house with "inside voices" instead of hollering. During our indoor security camera research, these features, plus night vision and more, were standard on models from the leading brands, and prices started as low as $19.99 per cam! Generally, though, we found the best indoor security cameras cost us about $99 and up.
We compiled a wide range of indoor home security camera options in the reviews below. Read on to learn about the best indoor security cameras for your priorities and budget. Each model below was easy to install, and we had most of these cameras running within ten minutes of unboxing.
Variations of Indoor Security Cameras We Tested
| | |
| --- | --- |
| Monitoring | DIY or professional |
| Power options | Battery or plug-in |
| Local storage | SD-card |
| Cloud storage | Free or paid |
Best Indoor Home Security Cameras
Detailed List of the Best Indoor Home Security Cameras
We all agreed. The foundation of determining any smart security camera's value was our necessary features test, which was primarily how we picked out the best indoor cameras of 2023 . After we researched and tested tens of indoor cameras, these five came out on top, with superior audio, video, night vision, and more.
Pricing Rundown of 2023's Best Indoor Cameras
| Camera | Price |
| --- | --- |
| Nest Cam IQ Indoor | $299 |
| Nest Cam Indoor | $199 |
| Canary Pro | $169 |
| Canary View | $99 |
| Tend Indoor 2 | $60 |
| Ring Indoor Cam | $60 |
| Wyze Cam Pan | $30 |
We were surprised by the large price range for the best indoor cameras of 2023. Reaching from only $30 to nearly $300, costs averaged around $130. But we didn't pick out our favorite cameras based price alone, although it was undoubtedly a factor. To see more options, be sure to check out the best home security cameras of 2023 as well.
Methodology Behind Our List of the Best Indoor Cameras of 2023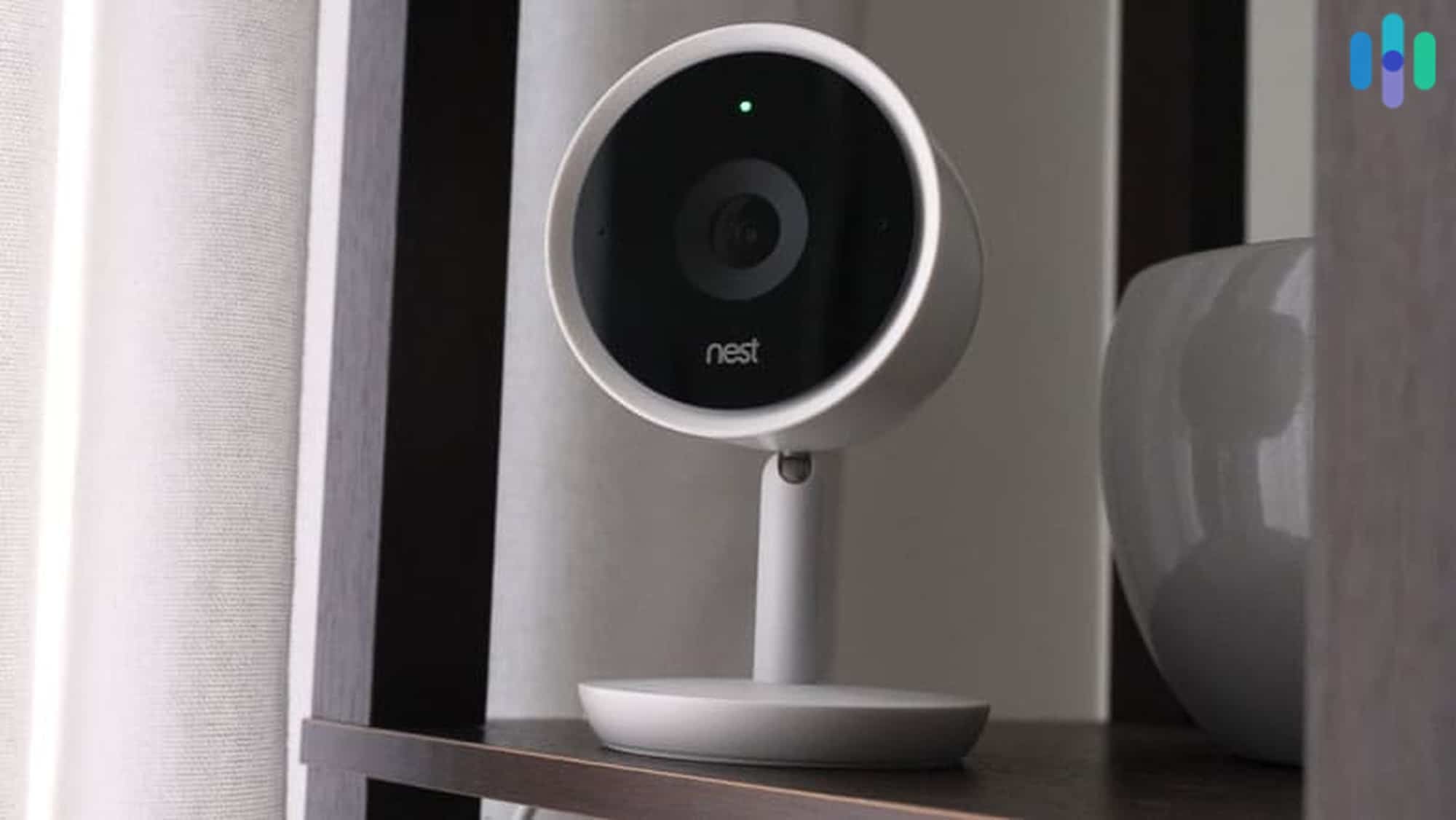 When it came to shopping for an indoor security camera, we deferred to our necessary features test. It set standards for video, audio, night vision, storage, smart platform integrations, artificial intelligence and more. Not every camera needed to have every solitary necessary feature to be worth buying. The following list is not exhaustive, but provides a comprehensive overview of what we looked for when selecting our choices for best indoor camera and a starting point for assessing other indoor cameras of interest.
Video: We searched for indoor cameras with 1080p HD display, optical zoom, and a wide field of view (120 degrees at minimum).
Audio: We preferred indoor cameras that came with built-in speakers and microphones, allowing for two-way talk with whoever we were recording.
Night Vision: While both color and infrared night vision were available in indoor cameras, we looked for cameras equipped with infrared night visions, as they provide the clearest image in the dark.
Equipment Cost: We primarily selected cameras that costed us less than $200. If a camera we chose was priced higher, it usually included innovative features that made it stand out.
Storage: Indoor cameras that offered both local and cloud storage were a priority for us, as were cameras that offered free storage. We liked cameras that had card slots, which allowed for free local video storage, and searched for cameras made by companies that provided options like free seven day cloud storage. Of course, even several hours of free storage was preferable to none. As for paid cloud storage, we looked for plans that offered 30 to 60 days of storage for less than $10 per month, but favored plans like Ring's, which charged us only $3 per month. We also saw a lot of value in options that allowed us to save money by paying annually.
Installation: We prefer indoor cameras with DIY installation, as it saved us in cost, and many companies created easy-to-install hardware with frequent customer installation in mind. However, we really liked cameras that offered both DIY installation and an option for professional installation at a fee of less than $15o.
Smart Integrations: We tried to find indoor cameras that integrated smart assistants such as Alexa or Google Voice.
Artificial Intelligence: We liked indoor cameras that had person detection. With person detection, we were notified when someone was in our home. As a result of this artificial intelligence, our phones didn't receive countless notifications while our cat were playing around. We only received alerts for people because cameras with this technology could discern between pets, people and other objects. Ideally, we were interested in indoor cameras with facial recognition, so we knew when someone familiar was in our home rather than a stranger. However, this was a newer quality in artificial intelligence, so it wasn't as common as we'd have liked.
Durability: Fortunately, since we were looking at indoor cameras, we didn't need to worry about durability and susceptibility to solids and liquids like with outdoor cameras, as they weren't going to get rained on or face heavy winds that were filled with dust particles.
Power Source:  For wired cameras, we wanted to make sure the cord was long enough to reach where we intended to place the camera. For wireless cameras, we cared most about battery life and preferred cameras with batteries that last more than six months without needing replacements.
Appearance: We also cared about our camera's overall aesthetics. We weren't worried about it appearing decorative, but we didn't want it looking very bulky or unattractive either. We applied these standards to camera cords as well.
Monitoring: Cameras associated with companies that allowed both self and professional monitoring were highly desirable. We wanted to know the cameras we selected offered good deals on both types of monitoring. Obviously, we wanted indoor cameras with motion detection, especially for when we were all away. We also looked for cameras that offered both with motion-triggered and continuous recording as well as the option to set up activity zones and sent us mobile notifications as a result of motion or sound and allowed us to livestream our footage whenever we wanted.
Mobile Application: Once we decided we liked what an indoor camera had to offer, we also did some research on its mobile app. We wanted to know that it was available in Apple and/or Google Play stores, depending on the types of phones we had. We also made sure the app had high ratings and wasn't frequently the subject of serious complaints.
FAQs About Indoor Cameras