Best Credit Protection Services
Not sure where your credit stands? These services will keep track for you.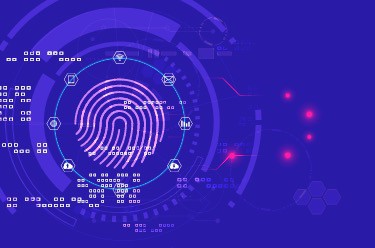 Most Well-rounded Protections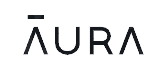 Account monitoring helps to ensure your credit remains in good standing
Offers credit lock in case of lost or stolen personal data
Plans available that monitor all three major credit bureaus
Best Credit Monitoring

Utilizes IBM's Watson to monitor your credit
Protects your credit with an insurance plan of up to $1 million
Identity Guard app provides real time alerts of any suspicious credit activity
Best Credit Reporting

App includes one-touch credit freeze option
Annual reports and scores from all three credit bureaus
Norton 360 features help proactively protect your credit
Best For Families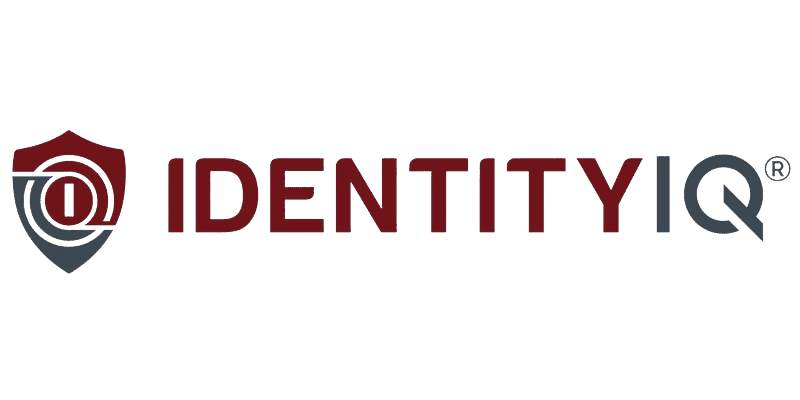 Best Bank Account Alert

Best Credit Theft Prevention and Detection

Best Credit Restoration
It's no secret that we live in a credit-based society where credit is king. The importance of building and maintaining a great credit score is a given. And when we reach the pinnacle of credit worthiness — which many consider to be in the 700's or higher — we reap the rewards in the form of mortgage approvals, auto loan approvals, low interest rates, you name it.
Guide to Our Selection Process: Credit Protection Services
| | |
| --- | --- |
| Services tested | 24 |
| Credit report frequency | Quarterly, bi-annually, annually |
| Credit monitoring frequency | Daily, weekly, monthly |
| Monthly fee range | $8.29-$25 |
Conversely, when our credit scores take a dive, we can bet we'll pay the price until it's built up again. A sudden decline in our credit score is also a tell-tale sign of suspicious activity. That's why credit monitoring services are exploding in popularity. These services keep a finger on the pulse of your credit by monitoring activity with the major credit bureaus. They come with a monthly fee ($10-$30/mo.), but it's a no-brainer investment that will pay off in dividends if you become a victim of credit fraud.
That's right, credit fraud. Criminals online and off are lurking and just waiting for an opportunity to attack. If your personal information somehow ends up in their hands, you could be in for quite the credit catastrophe. Fraudsters can open new accounts, apply for loans, and perform any number of nefarious acts all linked to your name and your credit.
Thankfully, the best credit protection services combat these threats by taking a proactive approach to cyber-security. A quality credit protection plan will constantly monitor all three credit bureaus, offer a one-touch credit freeze feature, deliver frequent credit score updates, and the list goes on.
But how do you find the right credit protection service that suits your needs? Well, you start right here in our Ultimate Guide to the Best Credit Protection Services. So let's jump right in with our experts' #1 pick.
Best Credit Protection in 2023
Comparison of the Best Credit Protection Services
A Detailed List of the Best Credit Protection Services
1. Aura - Most Well-rounded Protections

Aura offers all the features you'd expect from a top-tier credit protection service. With an Aura subscription, you get credit monitoring, bank account monitoring, financial transaction monitoring, and investment account monitoring. In addition, you can lock down your credit if you notice any suspicious activity, and you get a monthly credit score and annual credit reports from all three bureaus (Experian, TransUnion, and Equifax).

Of course, credit problems don't occur in a vacuum. Often, they are the result of identity theft. That's why in addition to its credit protection services, Aura offers a full range of identity theft protection services, including identity verification monitoring, account monitoring, and dark web scans. In fact, the company even provides tools to help prevent identity theft and financial fraud. The Aura VPN protects you from hackers and spies when you're online, while antivirus software ensures you won't become a victim of data-stealing malware.

In terms of subscription options, Aura keeps things nice and simple. There's basically just one plan, but you can purchase it at an individual, couple, or family level. The individual plan is $15 a month, but if you sign up for an annual plan, that price falls to just $12 a month. On the other end of the spectrum, the family plan, which covers up to five individuals, costs $50 a month, or $37 a month with a year's subscription. All those plans come with up to $1 million in insurance coverage per individual and VPN coverage for up to ten devices per individual.

What sets Aura apart from the competition

Unlike many other credit protection services, Aura offers broad-spectrum protection that includes proactive tools like antivirus software and complete identity theft protection.

Who it's good for

Aura is an ideal choice for anyone interested in full-service credit protection. The company doesn't stop at monitoring financial accounts. It keeps an eye out for anyone who might be using any of your personal information fraudulently. It does all this for one price, making Aura one of the best values on the market.

2. Identity Guard® - Best Credit Monitoring

With 50 million customers and counting, Identity Guard is by far the biggest identity theft protection and credit monitoring service in the industry. The company leverages highly-sophisticated tools (like IBM's Watson AI) to monitor billions of data points to keep your name, finances, and credit in good standing.

You can sign up with one of Identity Guard's three plan options, starting at about $9/mo. and topping out at about $25/mo. for their Premier plan. But even the mid-tier $19.99/mo. Identity Guard Total plan gives you access to the impressive credit monitoring features. The service keeps tabs on all three major credit bureaus, using artificial intelligence to scour reports for your name and personal information. If suspicious activity is detected, you'll be the first to know.

You also get access to Identity Guard's other anti-fraud features which include dark web monitoring, account takeover alerts, social insight reports, cyberbullying alerts, a $1 million identity theft insurance plan, and more. Identity Guard customers also enjoy a sleek web app for on-the-go credit and identity theft monitoring.

Pros

Full-service credit monitoring and reporting
Powered by IBM artificial intelligence
Up to $1 million in identity theft coverage
Excellent customer service with A+ BBB rating

Cons

Pricey mid-tier and upper-tier plans
Does not offer a money-back guarantee

What sets Identity Guard apart from the competition

While there are other credit protection services that offer 3-bureau credit monitoring and reporting, Identity Guard does it with the latest and greatest IBM technology.

Who it's good for

Identity Guard is great for those who desire full-service identity theft protection and credit monitoring. If you're strictly looking for credit monitoring, there may be better options out there.

3. LifeLock - Best Credit Reporting

LifeLock consistently tops our list, so it's no surprise they get our vote for Best Credit Reporting. After Identity Guard, LifeLock is the next best player in the credit protection field. The service includes $1 million in identity theft coverage, loads of fraud monitoring features and alerts, and a mobile companion app with a nifty one-touch credit freeze feature.

The credit monitoring is fairly advanced when you choose the LifeLock Ultimate Plus premium plan. This plan costs $24.99/mo. and includes annual credit reports and scores from all three major credit bureaus. Unfortunately, LifeLock's more affordable mid-tier plan only includes reporting and scores from a single bureau.

Finally, LifeLock customers get access to the new Norton 360 antivirus device protection plan, and one of the best customer service teams in the business.

Pros

3-bureau monitoring and reporting (with premium plan)
Impressive one-touch credit lock feature
$1 million identity theft coverage
Norton 360 antivirus device protection

Cons

Lower-tier plans only offer 1-bureau monitoring
Past legal trouble for deceptive advertising
Premium plan is relatively expensive

What sets LifeLock apart from the competition

LifeLock leverages advanced technology to deliver best-in-class credit reporting; the service also offers a streamlined credit lock feature and a device protection package with Norton 360.

Who it's good for

LifeLock is good for those who don't mind paying a little extra for full-service identity theft protection, credit monitoring, and device protection.

4. IdentityIQ - Best For Families

There are lots of things to like about Identity IQ. Despite the fact that the company is a relative newcomer in the identity theft protection business, it's already developed a reputation for great customer service, whether you're calling to ask a question about a policy feature or you need restoration help following identity theft. As with any top-tier identity theft service, IDIQ monitors the dark web, searches through criminal records, and keeps track of Social Security Numbers, all in the name of keeping us safer. And we loved the fact that we not only got monthly reports from all three credit agencies but that IDIQ checked those reports every single day for any aberrations.

What really impressed us, though, was the family plan, which IDIQ calls Secure Max. This doesn't just cover spouses and our children, it covers children until they are 24. That means they're fully protected during those important years in their late teens and early 20s when they're only just establishing their credit. In addition, the policy features $250,000 in identity theft insurance for every family member. That's in addition to the $1 million dollars in insurance IDIQ gave us as principal policy holders.

IDIQ's Secure Max plan costs $29.99 per month, which is some $20.00 less than Aura's top plan, but if you're willing to commit to a full year of the service, that price drops even further to $25.50 per month. The Secure Pro plan, which offers biennial credit reports, is $16.99 per month with a year's subscription, and the Secure Plus plan, which provides annual credit reports, is only $8.50 per month. IDIQ even has a just-the-basics plan for the price of $5.94 with a full-year agreement.

Pros

Daily monitoring using all three credit bureaus
$250,000 ID theft insurance coverage for all family members on the family plan
Credit score simulator
Lost wages protection

Cons

No mobile apps
Collected personal information about us and then shared it with third parties
No social network monitoring

What sets Identity IQ apart from the competition

Identity IQ offers one of the most comprehensive family plans we've come across.

Who it's good for

Identity IQ is perfect for anyone interested in protecting not just themselves but their entire family as well.

5. IdentityForce - Best Bank Account Alert

The best credit protection services allow users to set-up bank account alerts. These alerts are sent straight to your smartphone (or by email or phone call) the moment suspicious activity is detected. IdentityForce delivers A+ service in this category. The alerts detect all the classic fraud red-flags, like unusually high cash withdrawals, suspicious transfer requests, and nefarious transactions that deviate from your normal habits. Bank account alerts keep you in the loop on all of your accounts, all of the time.

IdentityForce also offers 3-bureau credit monitoring and reporting, as well as the best fraud resolution team in the industry. If your credit or bank accounts are compromised, rest assured their team of certified Protection Experts will be there to mitigate damages and help you to get back to pre-fraud status. This service is a natural extension of the family values they hold. After all, IdentityForce is family-owned, and they've been in the business of customer satisfaction for 40+ years.

Pros

Best-in-class bank account monitoring and alerts
3-bureau credit reporting and monitoring
Credit improvement simulator tools
Excellent customer service with A+ BBB rating

Cons

Cannot freeze or lock credit in dashboard
Does not offer low-cost budget plan
No 401(k) or retirement account monitoring

What sets IdentityForce apart from the competition

IdentityForce combines outstanding customer service with all the features needed to protect your identity, credit, and bank accounts.

Who it's good for

This service is well-suited for those looking to protect their bank accounts from fraudsters. However, the service does not include retirement account monitoring, so it's not ideal for seniors.

6. ID Watchdog - Best Credit Theft Prevention and Detection

The credit reporting giant Equifax is the company behind IDWatchdog, so it's no wonder this credit protection service makes the cut. IDWatchdog gets our pick for best credit prevention and detection for a few good reasons.

First, they actively monitor the three major credit agencies, looking for your personal information linked to suspicious activity. They also monitor databases in the healthcare industry — a feature that some services simply don't offer. And finally, the service scours billions of records (change of address records, payday loans, new applications, etc.) looking for your sensitive information used illegally.

IDWatchdog customers enjoy around-the-clock monitoring of their credit by Equifax, a company that knows credit perhaps more than any of the competition. Unfortunately, the service only offers annual credit reports (opposed to weekly, monthly, or quarterly). This might be a deal-breaker for some people. But overall, IDWatchdog does an effective job at protecting users' identity and credit.

Pros

3-bureau full-service credit monitoring
Owned by the credit-bureau Equifax
Secure two-factor authentication

Cons

No companion app for mobile access
Reports yearly instead of monthly or quarterly
Equifax was hacked in 2017

What sets IDWatchdog apart from the competition

IDWatchdog is owned by the credit-reporting agency Equifax, so customers enjoy the institutional experience and some of the best credit protection features in the business.

Who it's good for

IDWatchdog is a safe bet for those who prefer working with a major credit bureau, and those who desire full-service ID theft protection and credit monitoring.

7. Experian IdentityWorks - Best Credit Restoration

While the Experian IdentityWorks Plus plan only comes with $500k in credit fraud insurance, their Premium plan offers upwards of $1 million in coverage. But the restoration doesn't stop at financial compensation. The credit protection service also puts a team of experts in your corner should your credit be compromised. The credit restoration is comprehensive, with a service department committed to restoring your credit back to pre-fraud status. Access to a service department of this caliber is worth every penny spent.

Experian IdentityWorks customers also enjoy the added benefit of working with a major credit-reporting agency. If anyone knows credit monitoring and protection, you can bet Experian does. The service offers 3-bureau credit monitoring and reporting, daily credit score tracking, one-touch credit freeze, and a full-suite of identity theft protection services.

Pros

Owned by major credit-reporting agency Experian
Three-bureau credit monitoring and reporting
Daily credit score tracking and updates
Low-cost standard plan

Cons

Standard plan only offers $500k coverage
Customer service could be improved
Premium plan is relatively pricey

What sets Experian IdentityWorks apart from the competition

Much like IDWatchdog, IdentityWorks is backed by a major player in the credit reporting and monitoring space, Experian. Experian IdentityWorks customers are sure to get the best credit restoration available.

Who it's good for

Experian IdentityWorks is best suited for those who desire a little extra peace of mind, and don't mind paying for full-service credit protection and restoration.
Credit Breaches and Credit Protection
Hackers and other cyber-criminals don't just hack into big-business databases to steal users' sensitive information. They also go straight to the source — the major credit-reporting agencies. Credit breaches happen more frequently than you might think, and the effects can be devastating. Our entire credit history, — including SSN, opened accounts, payment history, etc. — are on file with agencies like Equifax, Experian, and TransUnion. And when these agencies are hacked, our information can be bought, sold, and traded to be used fraudulently.
As recent as 2017, the major credit bureau Equifax* was targeted by a hacker who got away with the sensitive information of 147 million people. Now, that's not to say 147 million people were devastated by the credit breech, but that's not really the point. The point is that Americans are supposed to trust credit bureaus, and when a data breach happens, that trust flies out the window.
While the major credit-reporting companies are not governmental agencies, they are in fact governed by the Consumer Financial Protection Bureau (CFPB). So you would think your information is safe and sound. But that's just not the case. And Equifax isn't the only one. Since 2012, Experian has succumbed to breaches three different times, while TransUnion was hit in 2012 when all three bureaus were hacked after the personal info of celebrities and politicians (like Michelle Obama, Hillary Clinton, Paris Hilton, and others) ended up on the website Exposed.
Considering the sophisticated tools and techniques of today's cyber-criminals, it's easy to see why credit protection is now more vital than ever.
(*As a result of the 2017 breach, Equifax is offering 10 years of free credit monitoring [if you file a claim] and up to $20,000 in compensation for any financial losses due to the breach. However, most people won't follow through with these offers.)
Credit Monitoring & Reporting
It's wise to seek credit protection with credit monitoring and reporting. The best identity theft companies offer affordable and accessible services to keep your credit in good standing. Of course, it's impossible to completely eliminate all threats, but it's entirely possible to catch credit fraud early on, before it becomes a big problem.
These services track changes, fluctuations, and habits of borrowers. Then, if and when something out-of-the-ordinary occurs, the activity is flagged and alerts are sent to the user. With credit reporting, users will receive updated reports on their credit accounts and credit scores. The credit score feature is especially helpful, as a sudden dramatic dip in your credit score is often a tell-tale sign that identity theft has taken place.
Signing up with the best credit monitoring and reporting service can save you from costly credit fraud. Or, at the very least, you'll rest a little easier knowing that experts are constantly keeping watch over your all-important credit accounts. And considering the low monthly price of these services (starting at just $8-$10/mo.), they are certainly more than worth it.
The Bottom Line
If you're searching for identity theft and credit protection, you're sure to find a service that checks all the boxes. We've showcased a handful of the best offers above, highlighting the pros and cons and the reasons they made our list. Whether you end up going with one of these services — or something completely different! — we highly recommend getting some sort of credit protection.
Remember, building and maintaining a healthy credit score is critical if you ever want to take out loans, open lines of credit, apply for a home mortgage or car loan, and the list goes on. At some point, nearly everyone needs to put their best foot forward in the credit department. And you don't want to find out the hard way that your credit has been compromised due to identity theft. For these reasons and more, it's a smart move to seek protection from a trusted credit protection company.
The good news is that your options are plenty and quite affordable. The best credit protection companies on our list do not require long-term contracts, and many even offer a money-back guarantee for good measure. So really, there's no reason not to sign-up with identity theft protection and credit monitoring.