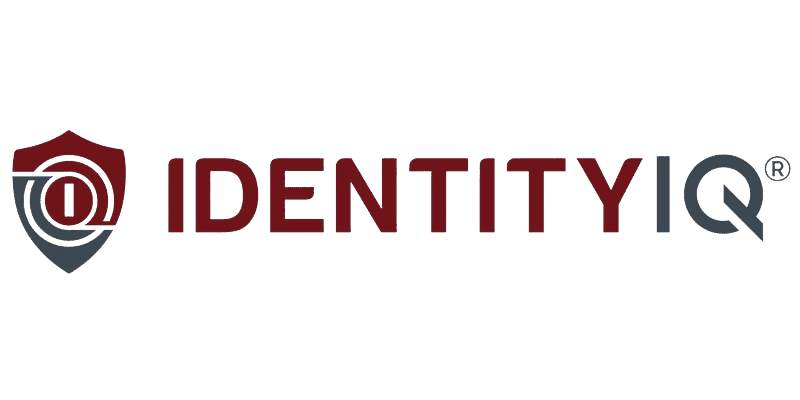 IdentityIQ Identity Theft Protection Cost and Pricing Plans
$1 million fraud insurance available on all plans
Four different plan options, including a "Max" family plan that includes up to four minor children
Credit score simulator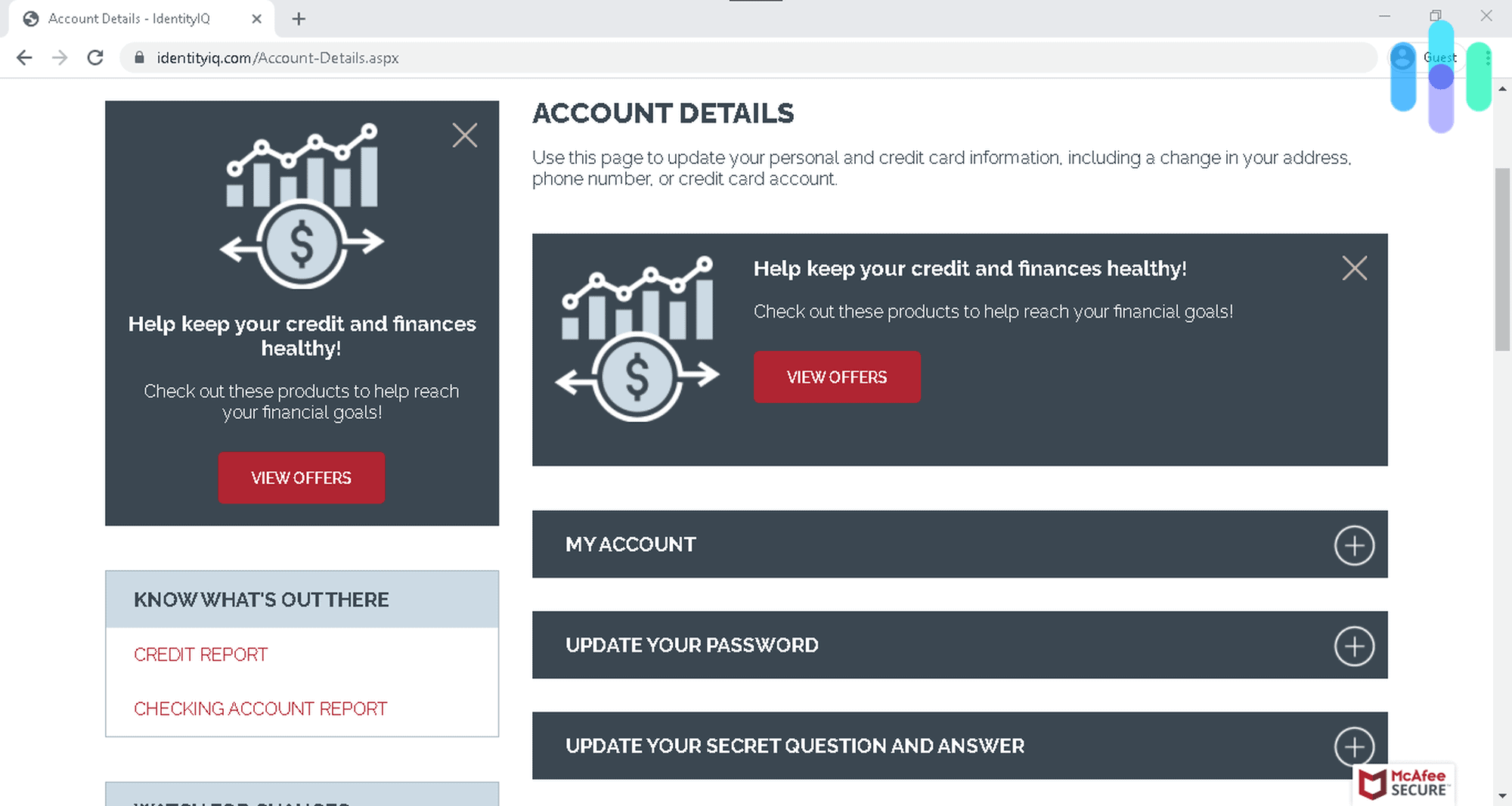 All of our content is written by humans, not robots.
Learn More
By

&

Last Updated
Apr 12, 2023
IdentityIQ is one of the newer identity monitoring services out there, but it's quickly made a name for itself. The company offers identity theft insurance of up to $1 million on all of its plans, and its Max plan covers family members for free. Are those features worth the cost, though?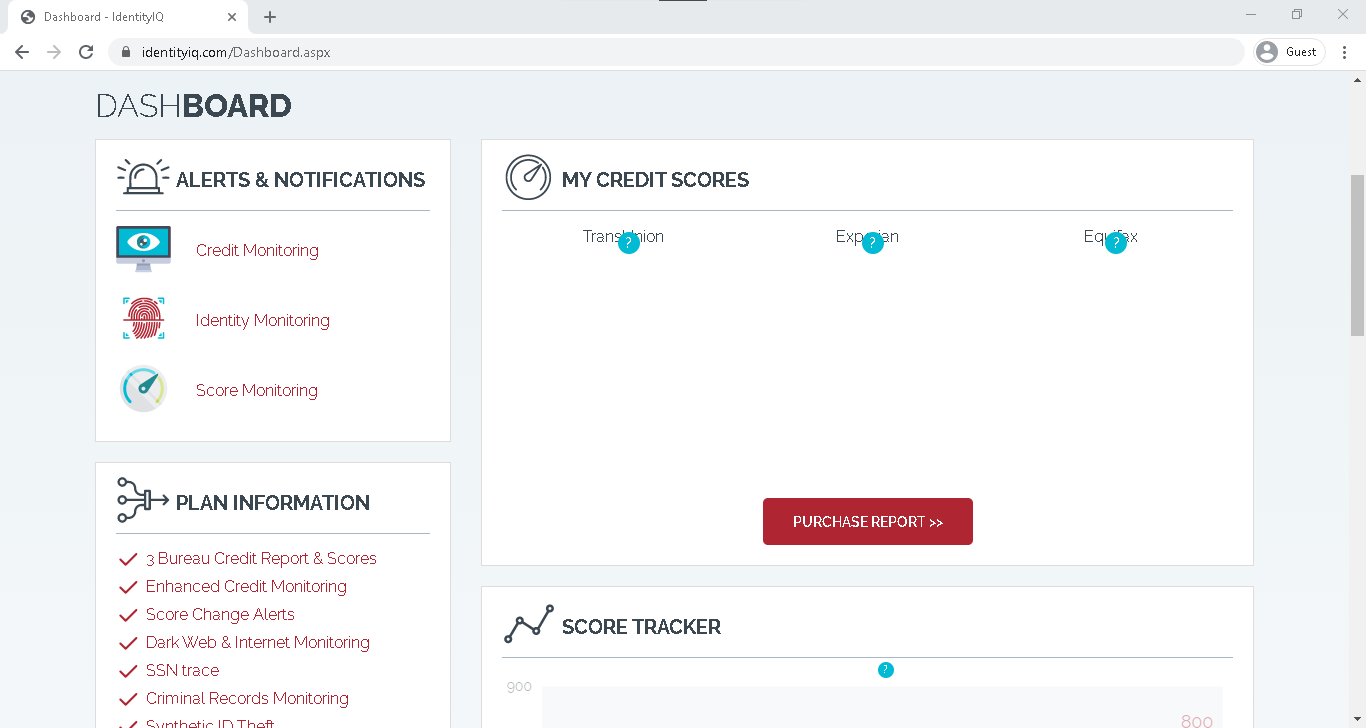 Below, we offer our complete breakdown of IdentityIQ's four subscription options and let you know just what you get for the money.
IdentityIQ Plans
| IdentityIQ Plans | Number of Individuals Covered |
| --- | --- |
| Secure | 1 adult |
| Secure Plus | 1 adult |
| Secure Pro | 1 adult |
| Secure Max | 1 adult and 4 children |
IdentityIQ Subscription Information
IdentityIQ has four plans available: Secure, Secure Plus, Secure Pro, and Secure Max. With each plan, you'll get a varying level of protection. With Secure, for example, you'll get one-bureau credit monitoring, but with Secure Pro and Max, you'll get monitoring of three bureaus.
Pretty simple, right? Well, in addition to the four plans, IdentityIQ offers plans with identity monitoring and device protection. Each of the four plans above can be paired with a Bitdefender Total Security subscription, which gives you access to Bitdefender's antivirus software and virtual private network. That brings the total up to eight unique plans.
Now, each of those eight plans give you the option to pay monthly or yearly. The monthly plans are more flexible, allowing you to opt in and out of service as you wish. However, the yearly plans are about 15-percent less expensive.
If all that information got you scratching your head, perhaps this table will make it easier to digest.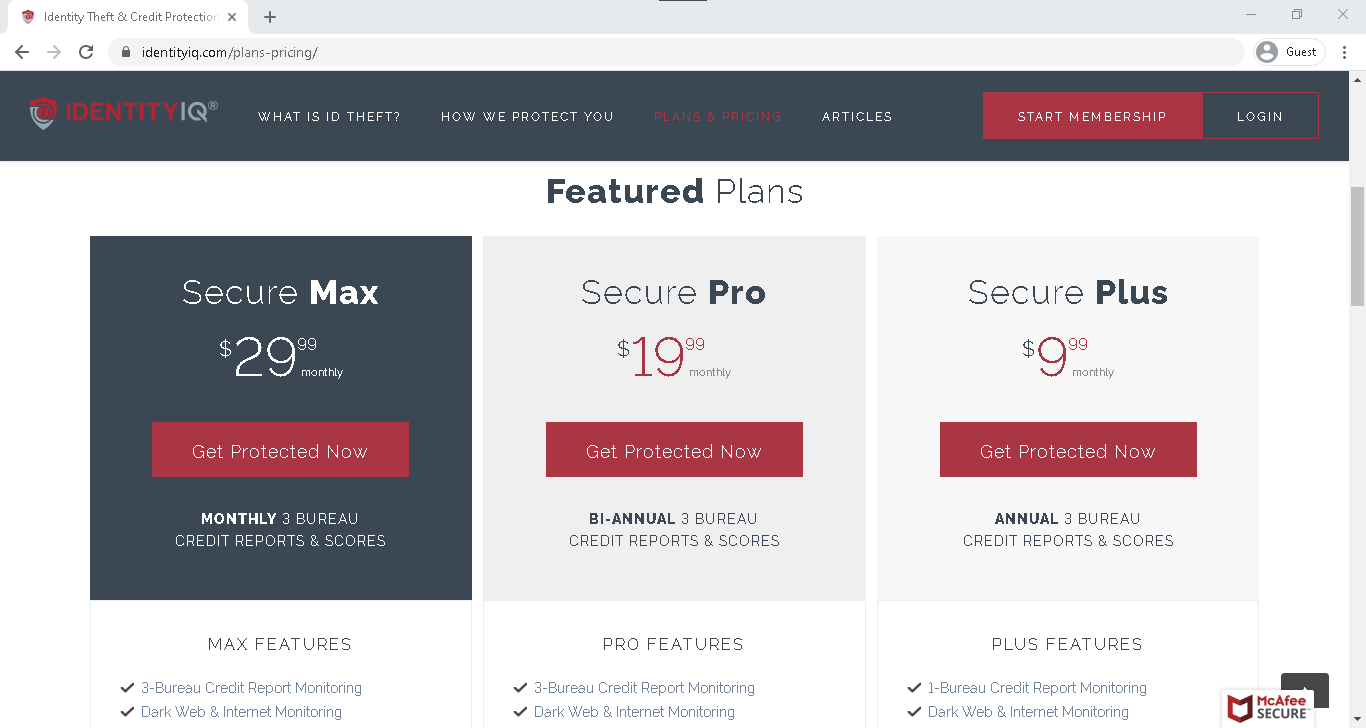 | Feature | Secure | Secure Plus | Secure Pro | Secure Max (Family plan) |
| --- | --- | --- | --- | --- |
| Monthly Price | $6.99 | $9.99 | $19.99 | $29.99 |
| Monthly Price with Bitdefender Total Security | $8.99 | $11.99 | $21.99 | $32.99 |
| Yearly Price (15% savings) | $71.30 | $101.90 | $203.90 | $305.90 |
| Yearly Price with Bitdefender Total Security (15% savings) | $91.70 | $122.30 | $224.30 | $336.50 |
| Number of Credit Bureaus Monitored | 1 | 1 | 3 | 3 |
| Frequency of Credit Scores and Reports | No | Annual | Bi-Annual | Monthly |
| Daily One Credit Score Monitoring | Yes | Yes | Yes | Yes |
| Dark Web and Internet Monitoring | Yes | Yes | Yes | Yes |
| Reimbursement For Up to $1 Million in Stolen Funds | Yes | Yes | Yes | Yes |
| Enhanced Credit Report Monitoring? | No | No | Yes | Yes |
| Alerts on Crimes Committed in Your Name | No | No | Yes | Yes |
| Score Change Alerts | No | No | Yes | Yes |
| Credit Score Tracker | No | No | No | Yes |
| Credit Score Simulator | No | No | No | Yes |
| Family Protection | No | No | No | Yes |
| Fraud Restoration with LPOA (Limited Power of Attorney) | No | No | No | Yes |
More Security.org Recommendations
Check out more of our favorite identity theft services.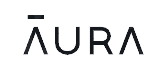 Hidden Deals and Discounts
The advertised prices listed on IdentityIQ's homepage are sometimes pricier than comparable plans from other companies. Lifelock's price on its most expensive plan, for instance, is $5 cheaper per month than IdentityIQ's Max plan. However, there are certainly other companies in the same price ballpark as IdentityIQ. Identity Guard's cost options, for instance, include $29.99 per month for an Ultra plan. Luckily, we managed to track down a hidden page that offered 10-percent off of IdentityIQ's Secure Pro, Secure Plus, and Secure Max plans. In addition, this page allowed us to get discounts of 25 percent when we signed up for a full year of these plans.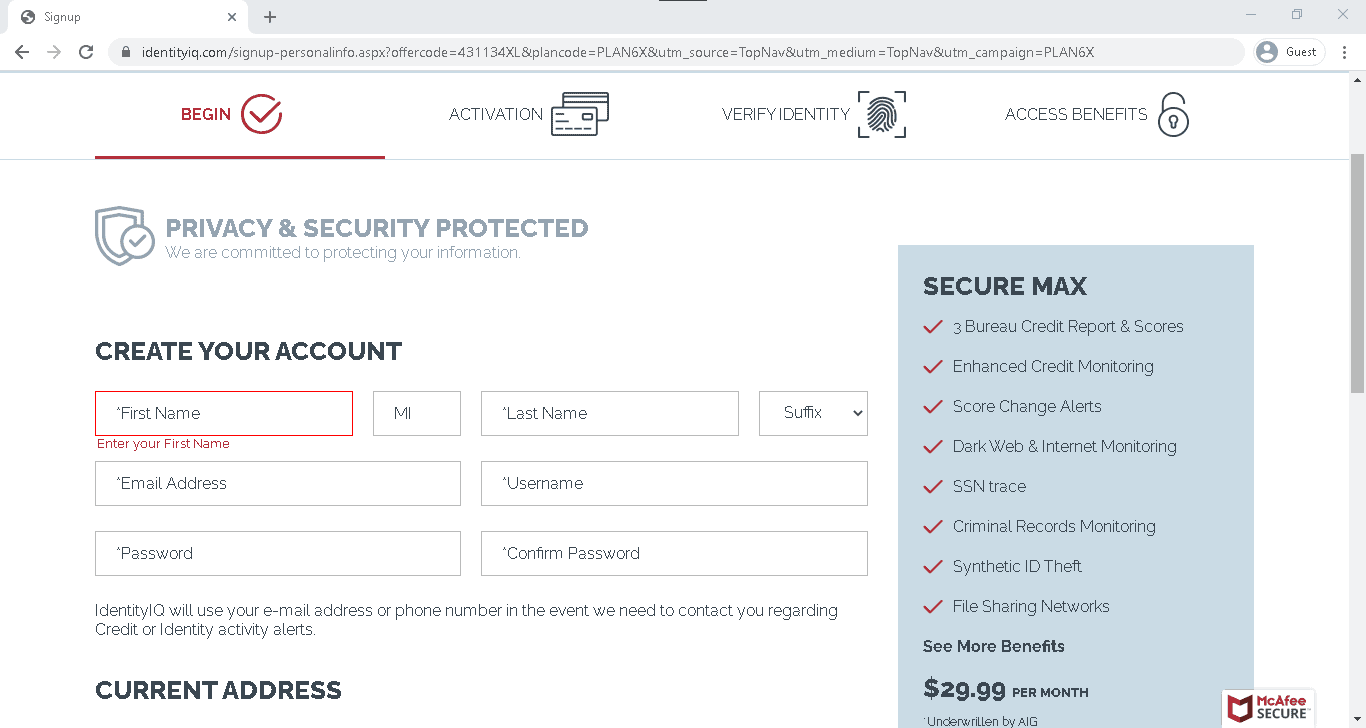 Pro Tip: Many monitoring companies don't advertise their lowest prices; instead, they bury them in their sites. Always use a search engine to look for deals with extra savings.
| Pricing details | Secure Plus | Secure Pro | Secure Max |
| --- | --- | --- | --- |
| Monthly discounted price | $8.99 | $17.99 | $26.99 |
| Savings over the regular price | 15% | 15% | 10% |
| Discounted price per month with annual plan | $7.49 | $14.99 | $22.49 |
| Total savings with annual plan | 25% | 25% | 25% |
Free Trial and Money-Back Guarantee
| Plan | Free Trial? |
| --- | --- |
| Secure Plus | None |
| Secure Pro | None |
| Secure Max | No but $1 trial for 7 days |
The IdentityIQ homepage also doesn't list a free trial option. However, we tracked down yet another unlisted page offering a seven-day trial of the company's top-tier service, Secure Max, for just $1. After seven days, that trial converts into the $29.99 per month plan, so it's important to cancel before that point if you don't want the full service. Still, we think it's always better to be able to check a service out before you make a commitment. Of course, you could also use the 30-day money-back guarantee to try the service out as well, though, again, you may have to track it down to prove it exists.
What Does IdentityIQ Cover?
IdentityIQ includes all the services we'd expect from a full-service monitoring agency, the kind that we feature in our list of best identity theft protection. These include credit reports, dark web monitoring, and constant scans of any public and court records. Plus, IdentityIQ includes a few extras like application monitoring and complete Social Security number tracking. Of course, as with most services, the more we pay, the more we get, but even its lowest-tier option offers strong protection and a $1 million insurance policy.
Here are the features of IdentityIQ, but for a more detailed look, check out our IdentityIQ review.
Daily credit monitoring: With all four of its plans, IdentityIQ sends us daily monitoring alerts letting us know if there have been any changes to our credit. If we see anything suspicious, it's easy to contact IdentityIQ professionals who quickly investigate further.
Dark web monitoring: Most of the trading and selling of stolen identity data takes place on the dark web. A complete identity package with a victim's name, Social Security number, driver's license number and email address can be purchased for as little as four dollars,

1

and many sites selling this information claim to have over 170 million individual Social Security numbers.

2

By constantly scanning the dark web, IdentityIQ helps ensure that our credentials aren't being bought and sold to the highest bidder.
Lost wallet: Obviously, if our wallets are stolen, we're most worried about canceling our credit cards. But thieves can make use of our identification and Social Security cards, as well. IdentityIQ helps us put our life back in order if something like this happens, not just canceling our cards but also helping to make sure that no one else can take over our identities.
Credit scores and reports: Additionally, for its Secure Plus tier, IdentityIQ provides an annual Experian credit score. With the Secure Pro plan, we got bi-annual credit reports from all three bureaus, Experian, Equifax, and TransUnion. And with the Secure Max plan, those reports came monthly.
SSN monitoring: Most identity monitors keep an eye on our Social Security number by looking for any association of that number with the wrong address. IdentityIQ goes one step further: they actually take note of every time our Social Security number is used, looking for any instances that might not make logical sense.
Application monitoring: In addition to monitoring every time that our Social Security numbers are being used, IdentityIQ also looks closely at every single application filed under our names to make sure that we are actually the ones filling it out. This doesn't just include applications that run credit checks, but every single application where our names appear.
Public and court records: IdentityIQ is constantly checking public and court records to ensure that our data isn't showing up any place where it shouldn't be.
Identity monitoring isn't the only way to protect yourself in today's wired world. Check out our complete guide to digital security.
FYI: Losing your wallet or purse doesn't just mean losing your credit cards. In addition to contacting your bank and credit card companies, you should also alert the proper government agencies to the fact that your ID, Social Security card, and any other important documents you carry, were stolen. Better yet, don't carry important documents in your wallet unless absolutely necessary. IdentityIQ's Lost Wallet Assistance program assigns a fraud restoration specialist to help with these processes.
Favorite Features
There were also a number of features we got with IdentityIQ that we especially like.
Enhanced credit monitoring: IndentityIQ's enhanced credit monitoring keeps a close watch on all our financial behaviors, looking for even the slightest sign of anything out of the ordinary. They know instantly if a bank card or a retail card goes over its limit, immediately notifying us if there's even a 10 point change in our Transunion credit score. They even keep up with our collection balances so we know immediately if they increase or decrease. Sure, there are times that means that we get a lot of email and text alerts. More alerts, though, only remind us that someone is looking out for us.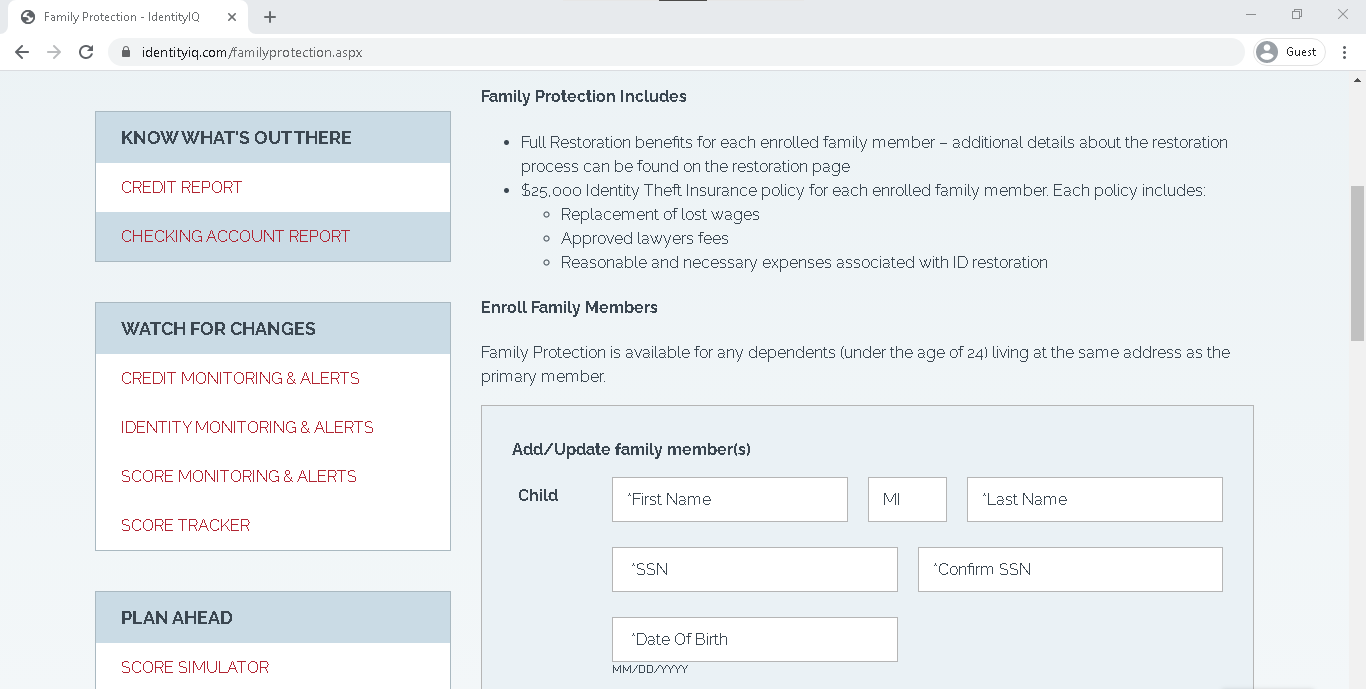 Several plan options, including a whole family plan: We like choices, and IdentityIQ gives us four different plan options to choose from. One of those is the Max plan, specifically designed for families. It covers up to four children under the age of 18. We're single, but we'd certainly recommend a plan like this one to all our friends with children, since child identity theft is a growing problem. No matter which plan we chose, though, even the cheapest, the Secure plan, we had daily credit alerts and dark web monitoring.
Reimbursement available on all plans: One of the best things about IdentityIQ is that no matter which plan you go with, you're covered by a safety net. In the event that your identity is stolen, IdentityIQ will reimburse you up to $1 million in stolen funds. Just in case anyone goes on a shopping spree with your credit card, it's nice to know that you won't be liable for a single penny, or at the very least, you'll get a reimbursement.
Personalized help from case managers: We're one of the few lucky ones: we've never had to go through the awful process of dealing with identity theft. If we ever do, though, it's good to know that IdentityIQ has professional case managers who will work on our individual case, talk us through what's happened, and make sure that absolutely everything is put right again.
Score simulator: Ever wonder what would happen if you took out a loan with a payment plan twice of what you're making? Or what would happen to your credit score if you stopped paying your credit card debt? IdentityIQ's score simulator lets you know how a big purchase or loan decision might affect your credit, a handy tool to use before making big decisions.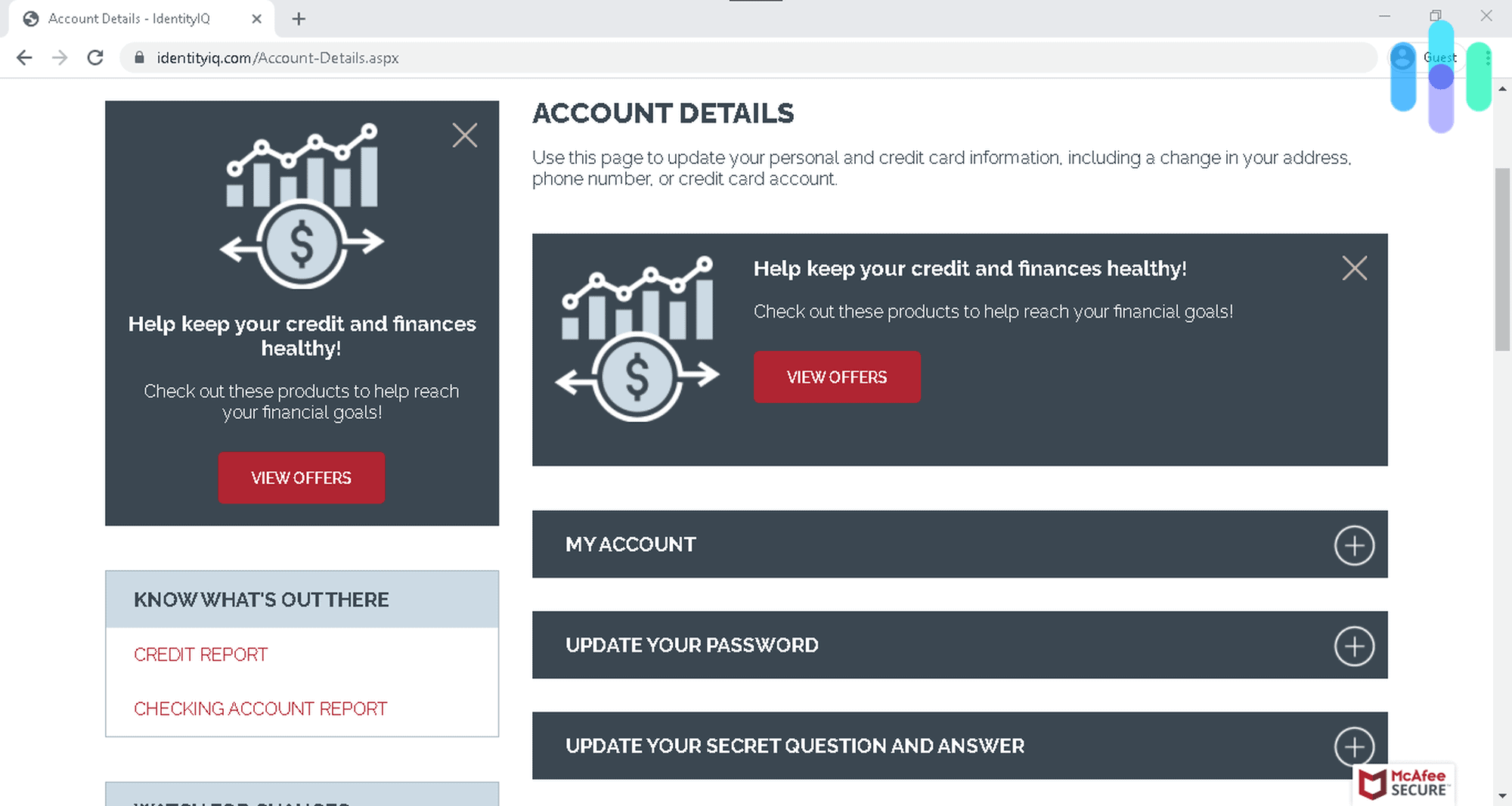 Cancellation Policy
According to IdentityIQ's terms and conditions, we can cancel our service by contacting the company by phone at 877-875-4347 and talking directly to a customer representative. IdentityIQ doesn't make this process easy, though, so be prepared to put in some work. They don't even publish this phone number outside of their member pages!
Privacy Policy
Because it's located in the U.S., IdentityIQ is subject to the Five Eyes surveillance jurisdiction. Some people may be uncomfortable knowing that government agencies can keep track of their financial information. That's true of every U.S-based identity monitoring service, though. Personally, we're far more concerned with the company's policy towards third-party vendors. Apparently, they have no problem selling our data. Their privacy policy notes that they collect names, addresses, email addresses, and "other personal or identifiable information." They don't say who they sell it to, other than "third parties,"3 but we definitely prefer to decide for ourselves who knows our personal information.
Recap
Each of IdentityIQ's four tiers offers good value for the money. In addition, IdentityIQ is one of the few companies to offer a plan specifically designed for families (the Max Plan). On the downside, we aren't fans of companies that sell our data, and for IdentityIQ's price, they shouldn't need to do this. We're also troubled by the way the company hides information, like its discounts, annual plans, and cancellation phone numbers. Ultimately we'd say this monitoring company is fine as long as you don't mind the data collection, the somewhat confusing website and the lack of a mobile app.
FAQs
Below you'll find answers to some of the most frequently asked questions about IdentityIQ.