Best Identity Theft Protection for Families in 2023
Protect your entire family under one identity monitoring subscription from our favorite companies.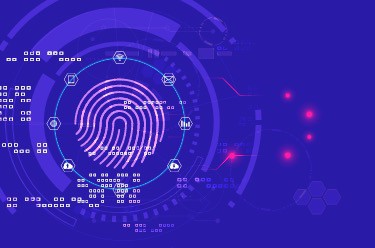 2,500+ research hours
50 plans reviewed
100+ passwords detected
25+ fraud alerts received
6 recommended plans
Most Comprehensive Family Plans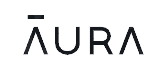 Protects your family from credit fraud in addition to identity theft
Protects your children in addition to you and your spouse
With an annual plan, you can protect your entire family for just $37 a month
Best for Families

Identity theft Insurance protection of up to $1 million per person
Monitors the dark web for your children's personal information
Family plans include AI protection from IBM Watson
Best Senior Plans

Freeze your kids' credit until they are adults, if necessary
Installs on multiple devices so all your family members get alerts
Lost wallet protection extends to all family members
Best Identity Theft Protection for Children

Best Identity Theft Protection for Large Families

Most Affordable Family Coverage

Identity thieves sometimes act like babies, and sometimes they act like parents. With stolen data, they can act like ALL family members! Thieves not only drain bank accounts, but also use others' identities to build credit for big purchases, to get medical care, to steal tax refunds, and to otherwise enhance their own lives. They might even use your good name to avoid jail time.
Quick Facts: The Best Identity Theft Protection for Families
| | |
| --- | --- |
| Adults covered | 1-2 or unlimited |
| Children covered | 5-10 or unlimited |
| Price range | $14.99-$48.99 monthly |
| Payment frequency | Monthly, yearly |
Fortunately, you can guard every name in your household with rates as low as $12.50 per month. Here we detail the best identity theft protection plans for families with affordable prices and great benefits. Each company has deals for up to $1 million in fraud recovery.
What's Included with Family Identity Theft Protection?
The best family identity theft protection plans feature two main services: prevention and resolution. Some provide credit monitoring as well.
One example of identity theft prevention is monitoring chat rooms on the "dark web" where thieves exchange stolen data and sending you instant notifications if your info is detected. Another example is notifying you in real-time if someone seeks a payday loan in your name.
An example of theft resolution is a caseworker contacting credit bureaus to help restore your FICO rating. Another example is the company paying legal fees to help establish that your toddler did not, in fact, buy a yacht.
Credit monitoring may be offered with daily, monthly, quarterly, or annual credit reports. Some theft prevention plans are focused on one credit bureau (TransUnion, Equifax, or Experian). Others provide FICO scores, which may reflect changes from all three major bureaus. Also, some plans go beyond theft prevention to help improve your household's financial well-being. They feature credit improvement simulators and/or other financial tools and advice.
Rates are as low as $12.50/month with typical coverage being $1 million per family member. A million might sound high, but legal fees can add up quickly. Resolving ID fraud is time-consuming for the victims too, so plans may include lost wage replacement up to $7,500 per month.
Our favorites for family identity theft protection
Detailed List of the Best Family Identity Theft Protection
Disclaimer: This content is not provided or commissioned by the companies referenced in this article. Opinions expressed here are the author's alone and have not been reviewed, approved, or otherwise endorsed by the companies mentioned. We may be compensated through advertiser affiliate programs.