Zander Identity Theft Protection Pricing
With prices lower than we've ever seen, does Zander Insurance have what it takes to protect you from identity theft?
Affordable plans start at just $6.75 per month
Up to $2 million in stolen funds reimbursement
Unlimited recovery services with no time or monetary limits

All of our content is written by humans, not robots.
Learn More
By

&

Last Updated
Jul 12, 2023
Typically, identity theft involves thieves using information like Social Security numbers, credit card numbers, or bank information to commit fraud. But it's more than that, too. It's safety nets and family vacations and food on the table. It's lost sleep, anxiety, and lots of time on the phone with insurance companies.
That's why it's so important to protect our personally identifiable information.
One company that offers identity theft protection is Zander Insurance, and in this post, we're going over the cost of its services. Is Zander Insurance worthy of protecting our precious and unique identities? Let's find out.
| Monthly plans and prices | Annual plans and prices |
| --- | --- |
| Individual Essential plan: $6.95 | Individual Essential plan: $75 |
| Family Essential plan: $12.90 | Family Essential plan: $145 |
| Individual Elite plan: $9.99 | Individual Elite plan: $110 |
| Family Elite plan: $19.49 | Family Elite plan: $215 |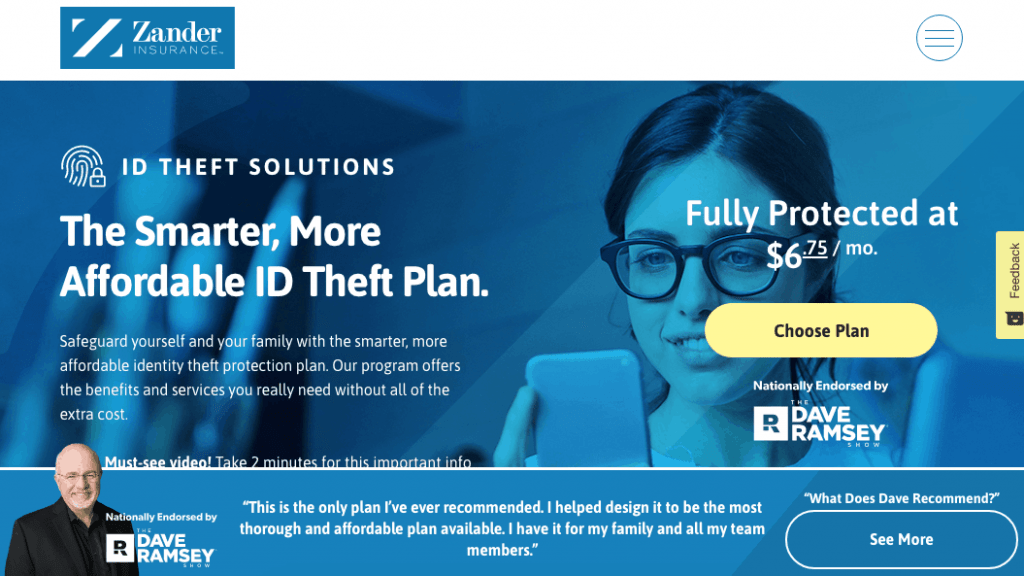 What are Zander's Subscription Options?
We'll tell you this right now: Zander Insurance's pricing for its identity theft protection services is one of the lowest we've ever seen. While others might charge around $10 a month for limited identity theft coverage and around $20 a month for full coverage, Zander Insurance charged us $6.95 a month. For that price, we got protection and insurance for all types of identity theft.
We know that $6.95 a month sounds too good to be true, but there's a reason why Zander Insurance's services cost so little.
To keep costs low, the company's identity theft protection services don't include credit monitoring. That means Zander won't fetch your credit scores and reports from any of the credit bureaus. Instead, you can get your credit reports for free from the three credit bureaus once every year.1 By letting us take advantage of the free credit reports, Zander Insurance maintains its low prices.
Now let's talk about actual numbers. How much does Zander Insurance's identity theft protection cost, exactly?
| Subscription details | Essential plan for individuals | Elite plan for individuals | Essential plan for families | Elite plan for families |
| --- | --- | --- | --- | --- |
| Cost of monthly plans | $6.95 | $9.99 | $12.90 | $19.49 |
| Cost of annual plans | $75 | $110 | $145 | $215 |
| The amount you'll save with annual plans | $6 | $9.88 | $9.80 | $18.88 |
| Number of adults covered | 1 | 1 | 2 | 2 |
| The maximum number of children covered | 0 | 0 | 10 | 10 |
Zander Insurance identity theft protection services have two tiers, Essential and Elite, and each tier comes with individual and family subscriptions.
Individual subscriptions cost $6.75 to $9.99 a month, which, again, is below industry averages. It's amazing that you could get a month of identity theft protection and insurance for the same price as a cup of coffee. As for family plans, the price is $12.90 or $19.49 a month. These plans cover up to two adults and up to 10 children, making these plans some of the best identity theft protection for families we've ever tested.
We appreciate Zander's simple approach to subscriptions. It's a nice contrast from even some of the best identity theft protection services, like LifeLock's plans, for example. It was a bit challenging to make sense of what we were getting exactly when we tested and reviewed LifeLock since it offered so many choices. However, if choices are what you're looking for, check our LifeLock vs Zander comparison to see how the two compare.
Did You Know: Our research about the social media habits of parents found out that over 75 percent of parents post stories, videos, and photos of their children on social media. Of those, 80 percent use their children's real names. Putting sensitive information like full names online puts children more at risk for identity theft, so think twice before posting.
More Security.org Recommendations
Check out more of our favorite identity theft services.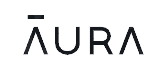 Can I Try Zander for Free?
Unfortunately, while many identity protection companies offer free trials so you can see how their services suit you, Zander doesn't have that option. You're going to have to take a leap of faith with Zander Insurance.
The good news is, if you go with a monthly plan, it won't lock you into a contract. You can cancel your subscription anytime without incurring penalties. And since $6.75 a month is as low as it can get when it comes to identity protection, it wouldn't be too much of a loss if you end up not liking Zander Insurance. Otherwise, if you tried and liked Zander Insurance, we recommend switching to a yearly plan to save up to $19 a year as compared to the monthly plans.
If you really want a free trial, though, there are other companies that let you take their identity protection services for a test drive. An Experian IdentityWorks plan, for instance, throws in a generous 30-day trial. Or, try out a plan from IdentityForce for 14 days before you buy.
How Can I Cancel Zander?
So, let's say you paid for a month's subscription, and it's not for you. Zander Insurance allows users to cancel at any time without extra fees; we've had bad dates that were harder to get rid of.
All you have to do is reach out to customer service. You can do that via a form on the website, by phone at 800-356-4282, or by email at info@zanderins.com. You could even fax Zander Insurance, if you're feeling retro, at 615-352-2850.
Here's some more good news: if you cancel within 14 days of your subscription, you will receive a full refund. If you cancel after 14 days, you will not receive a refund, but your subscription will remain active for the remainder of the term that you've paid for. It just won't auto-renew.

What Does Zander Cover?
We've mentioned earlier that Zander Insurance's subscriptions don't include credit monitoring, so what do they include, exactly? Both the Essential and Elite plans cover the same identity monitoring services, which we've detailed below. On top of these features, the Elite plan comes with new account monitoring, account takeover monitoring, an ExperianCredit Lock account, a VPN, and antivirus software.
Financial fraud: Zander Insurance didn't monitor the activity on our bank, credit card accounts, or credit scores and reports. This was frustrating at first, as credit monitoring is a common feature we've seen from most identity theft protection services. However, after a while, we got used to going into our bank apps on our phones and checking our credit at free sites like Mint.

2


What Zander Insurance did was the kind of financial monitoring that's impossible for us to do on our own: it looked for our account and card numbers on the internet. It even looked on the dark web, which is where cybercriminals sell stolen identities, typically. Zander Insurance found some other things too, like forgotten Poshmark and Etsy accounts. We're glad that Zander Insurance caught those accounts; left forgotten, cybercriminals could have accessed those accounts and stolen our personal information without us even knowing.
Medical ID theft: Medical bills and health insurance can cost more than a college education, so it makes sense that fraudsters use stolen identities to make fraudulent Medicare or health insurance claims. Zander Insurance kept an eye out for these violations so we didn't end up paying for Joe Schmo's laser eye surgery.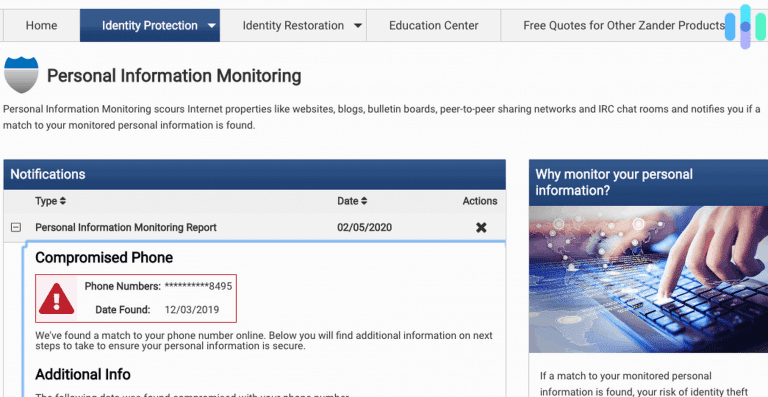 Tax fraud: There are three constants in life: death, taxes, and tax fraud. You may have thought that tax fraud and identity theft are separate issues, but that's why we're here. Before we became identity theft experts, there was one year that Gabe quit his job and went back to graduate school. That year, he received the biggest tax return he'd ever gotten because he had half a year's worth of income and a whole year's worth of student credit.

Now imagine if somebody used their personal information to claim that sweet, sweet tax refund as their own. Zander Insurance made sure that didn't happen.

Criminal ID theft: True story that you won't believe: in high school, a popular girl who got arrested for shoplifting from the mall tried to tell the police that her name was Aliza. We weren't the experts then that we are now, but luckily the popular girl wasn't an expert either, so the police simply looked at her ID, still in her bag next to her stolen goods. But criminal identity theft, which is when someone arrested for a crime presents themselves as another person, is a real threat. That's why it's another facet of identity theft that Zander Insurance is always monitoring.
Social Security fraud: Zander Insurance monitored the names and addresses associated with our Social Security numbers. While we've had our Social Security numbers memorized since we were children so that we didn't have to write them down anywhere, the internet is a vast and endless flow of information. They could be out there without us ever knowing, so thanks, Zander Insurance, for monitoring our Social Security numbers 24/7.
Child ID theft: This monitoring service is valuable for families particularly and is an exclusive feature of Zander Insurance's family plans. Often, a child's Social Security number and credit history are new and untarnished, so they're at a unique risk for identity theft.

When someone steals a child's identity, it can go undetected longer than usual because children are less likely to use credit or to take steps to protect their identities. That is why it's important to monitor their identities from the beginning of their lives. Better safe than sorry!

Benefits and employment fraud: The lesson here is that everything is at risk. You would never file for unemployment while working a stable job, but somebody else could use your information to collect unemployment in your name illegally. You may be thinking that this one isn't as big of a deal, since you aren't losing any money. But if the government thought you were double-dipping with a salary and unemployment, you'd be in deep trouble.
Title fraud: This occurs when somebody obtains the title to any property you own and attempts to transfer ownership. If we ever manage to buy a condo or apartment or one of these "houses" we've heard of around New York City, you can bet we want somebody to make sure it stays ours.
Account takeover: Although account takeover applies to all types of online accounts, in general, Zander Insurance's account takeover monitoring focuses on financial accounts. Financial account takeover happens when someone makes changes to your bank or credit account using your personally identifiable information. This could include adding new users to bank accounts or supplementary credit cards to credit accounts. Having multiple accounts with different banks, we're glad that Zander Insurance monitored all of them for account takeover, but only after we upgraded to the Elite plan.
New account fraud: Another type of fraud, new account fraud involves opening financial accounts using a person's stolen identity for the purpose of committing fraud. Zander Insurance gave us peace of mind that if ever someone used our personal information to take out credit cards, we'd receive alerts.
FYI: Identity thieves use traditional tactics, such as malware and data breaches as well as socially engineered scams like phishing, to steal identities. These methods have cost fraud victims $56 billion in 2020.3 Zander and most other services cover all of the common ways that criminals steal identities, so we don't have to worry.
Aside from identity monitoring, Zander Insurance offers the industry standard of $1 million reimbursements if someone has stolen your identity. That maximum increases to $2 million if you're part of a family plan. Plus, you'll get help from Zander Insurance's identity restoration and recovery services specialist in the event of identity theft. Despite the lack of credit monitoring and monitoring of bank and card transactions, we still think this coverage is pretty comprehensive.
Favorite Features:
That's a lot of information, so if your eyes glazed over, we forgive you. Here are the best parts about the identity theft solutions that Zander offers:
Comprehensive identity monitoring: Zander Insurance monitors for many essential types of fraud and theft and offers the industry standard for reimbursement in the event of identity theft.
Low prices: Starting at only $6.75 a month for individual plans, Zander Insurance provides among the lowest prices we've seen for identity monitoring and restoration.
Monthly plans: We also like Zander's flexibility. You can sign up for a month and cancel without any fees.
Affordable monthly plans: Zander Insurance's low prices apply to its family plans as well. For $12.90 a month, or $19.49 a month if you go with the Elite plan, you can protect yourself, your spouse, and up to 10 children against identity theft.
If all this information still leaves you wanting more, you can check out our Zander identity theft protection review, which goes even more in-depth into topics of identity theft including lost wages, fraud alerts, and how Zander can help if you're a victim of identity theft. There's a reason why Dave Ramsey recommends Zander, after all!

See how Zander measures up in the industry
Wondering if Zander is right for you? We squared it up with the best systems available to help you make a smart decision.
Recap
The bottom line? Zander Insurance's services are simple, comprehensive, and effective. It may not be all the bells and whistles that you dream of (and if you're particularly interested in credit scores and bank monitoring, it's certainly not the service for you), but ultimately, it's one of the most affordable options out there.
At $6.75 per month for an individual and $12.90 for families, its prices are unbeatable. If, like us, you're willing to find a free credit monitoring service out there to save a few bucks, then Zander is a great option.
FAQs
Identity theft can be an overwhelming and confusing topic to cover. If you have any more questions, don't be embarrassed to ask us. In fact, to get you started, here are our answers to the top FAQs about Zander Insurance.