Best Identity Theft Protection for Seniors
Our experts tested out dozens of identity monitoring services, and these options performed the best for seniors.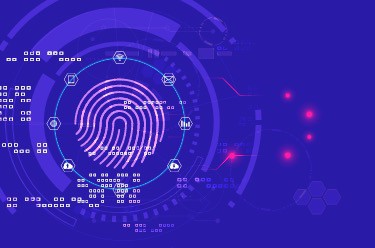 2,500+ research hours
50 plans reviewed
100+ passwords detected
25+ fraud alerts received
7 recommended plans
Most Comprehensive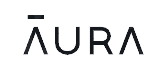 Comprehensive protection for seniors includes dark web scanning, account monitoring, and spam call site removal
Seniors can be included on family accounts
24/7 customer service ensures seniors can get help when they need it
Best With the Most Choices

Offers risk assessment reports to help seniors make sense of their identity profiles
Provides seniors with three credit reports
Easy-to-use app help seniors respond to identity theft quickly
Best With AARP Discounts

Senior discounts available through AARP
Monitors 401k accounts so retirement funds are secure
Offers seniors up to $1 million in identity theft insurance with no deductibles
Best for Working Seniors

Best with Dark Web Scan

Most Affordable

Best with Free Trial

It's a sad but true fact that elderly people can be more susceptible to identity theft, as they're more likely to fall for phishing and phone scams. But whether you're an elderly person yourself, or the loved one of an elderly person, there are a number of identity theft protection services that can help, some with discounts specifically for seniors. With coverage of criminal, credit, and financial areas plus identity theft insurance, these services can help seniors protect their identities, even without them knowing.
Quick Stats: ID Theft Protection for Seniors
| | |
| --- | --- |
| Top Picks | 7 |
| AARP Discount Eligible | Some |
| Yearly Pricing Available | Yes |
| Lowest Monthly Price | $6.00 |
Out of dozens of options that we've tested, our favorite identity theft protection services are Aura, Identity Guard, and LifeLock. With comprehensive coverage and fair prices, we felt safe and secure with these subscriptions active.
The Best Identity Theft Protection for Seniors
Comparison of the Best Identity Theft Protection for Seniors
A Detailed List of the Best Identity Theft Protection Services
1. Aura - Most Comprehensive

Product Specs

| | |
| --- | --- |
| Dark Web Monitoring | Yes |
| Credit Reporting | Yes |
| Insurance Coverage | Up to $1 million |
| Free Trial | 14-day |
| Individual Monthly Plans | $10 and up |
| Family Monthly Plans | $29 and up |

Aura is our top choice when it comes to protecting seniors from identity theft. The company offers all the services you'd expect from a top-tier ID theft company, like online account monitoring, dark web scanning, and spam call site removal. In addition, it offers services you might not expect, like financial fraud protection, antivirus software, and a VPN. Plus, seniors can sign up for coverage through individual, couple, or family plans.

Aura App – Alert Thresholds

Family Plan Coverage

Aura offers great individual coverage, but it also offers plans for couples and families. Family plans cover up to five individuals, and Aura doesn't distinguish between adults and children. That means seniors can get their own plans or sign up as part of a total family package. All Aura's plans come with the same great features, like account monitoring, ID verification monitoring, and lost wallet assistance.

Multi-factor Identification

Aura doesn't just alert users about data breaches. It helps protect users from data breaches. One way it does this is by requiring multi-factor authentication for all its own transactions. Basically, this kind of security requires users to provide at least two different pieces of information about themselves to verify their identities before they log on. Users might be asked, for instance, to supply a password and to answer a personal security question. Measures like these are especially important to protect seniors, who are among the most targeted populations for identity thieves.

24/7 Customer Service

Another important feature for any senior using an identity theft protection service is responsive customer service. Setting up monitoring or navigating through an app can be tricky for any of us. Dealing with an actual instance of identity theft can be downright scary. That's why it's so important that a company like Aura provides 24/7 customer service.

Customers can access live chat on the Aura homepage, or they can call directly and speak to someone with a real live voice. And, when a theft happens, Aura offers full-service, U.S.-based white-glove service, with trained specialists to help customers recover.

2. Identity Guard® - Best With the Most Choices

Product Specs

| | |
| --- | --- |
| Dark Web Monitoring | Yes |
| Credit Reporting | Yes |
| Insurance Coverage | Up to $1 million |
| Free Trial | 30-day |
| Individual Monthly Plans | $7.50 and up |
| Family Monthly Plans | $12.50 and up |

Identity Guard is all about service and convenience. Sure the company offers all the identity theft features you'd expect. Even better, it uses IBM Watson technology to monitor accounts and scan the dark web. Identity Guard goes the extra mile, though, to make things easy for its customers. For example, Identity Guard offers a range of subscription plans so you can choose exactly the level of coverage you need. In addition, it offers bonus features like risk assessments to help you better understand what you can do to protect your identity.

AI-based Protection

Identity Guard doesn't just monitor your online accounts and scan the dark web looking for information about you. It uses IBM Watson to do these jobs. You may have heard of IBM Watson: it's famous for having beaten some of the smartest chess champions in the world. It's more than just a computer. It thinks. That means it doesn't just look for fraudulent uses of your data online. It interprets what it finds so it can give you the most accurate, up-to-date alerts and reports.

Risk Management Reports

One of the great things about Identity Guard is that the company understands that not everyone is fluent in the language of identity theft and financial fraud. Quite frankly, there's a lot to know, and it can all be pretty confusing to the average customer. To help make sense of it all, Identity Guard provides a risk management service that explains exactly where customers may have weaknesses when it comes to safeguarding their identities and how to go about addressing those weaknesses.

Identity Guard Risk Management

A Range of Pricing Options

Identity Guard plans start at just $7.50 a month if you sign up for a one year subscription. Of course, you don't get all of Identity Guard's features for that price, but then you may not need all those features. In other words, the company lets you select the amount of coverage that's right for you. At the other end of the spectrum, for instance, Identity Guard offers its Ultra plan for $25 a month with an annual subscription. That plan includes extras like address change monitoring and access to a three-bureau credit report. Finally, you can also get any of Identity Guard's plans in a family version that covers everyone in your household.

| Plan | Value | Total | Ultra |
| --- | --- | --- | --- |
| Individual price for single-month subscription | $8.99 | $19.99 | $29.99 |
| Individual price per month with annual subscription | $7.50 | $16.66 | $25.00 |
| Family price for single-month subscription | $14.99 | $29.99 | $39.99 |
| Family price per month with annual subscription | $12.50 | $25.00 | $33.33 |
| U.S. dedicated case manager | Yes | Yes | Yes |
| Risk management score | Yes | Yes | Yes |
| IBM Watson | Yes | Yes | Yes |
| Online dashboard help and mobile app | Yes | Yes | Yes |
| $1 million reimbursement insurance | Yes | Yes | Yes |
| Dark web scans | Yes | Yes | Yes |
| High-risk transaction alerts | Yes | Yes | Yes |
| Personal threat alerts | Yes | Yes | Yes |
| Monthly credit score | No | Yes | Yes |
| Three-bureau credit change alerts | No | Yes | Yes |
| Bank account takeover alerts | No | Yes | Yes |
| New account alerts | No | Yes | Yes |
| Three-bureau credit reports | No | No | Yes |
| Credit and debit card monitoring | No | No | Yes |
| 401k monitoring | No | No | Yes |
| Criminal and sex offender monitoring | No | No | Yes |
| USPS address change monitoring | No | No | Yes |
| Home title monitoring | No | No | Yes |
| Social insight reports | No | No | Yes |
| Safe browsing extensions | Yes | Yes | Yes |

3. LifeLock - Best With AARP Discounts

LifeLock customers enjoy ID theft monitoring and device protection with Norton 360 antivirus.

Product Specs

| | |
| --- | --- |
| Dark Web Monitoring | Yes |
| Credit Reporting | Yes |
| Insurance Coverage | Up to $1 million |
| Free Trial | 30-day |
| Individual Monthly Plans | $7.50 and up |
| Family Monthly Plans | $18.49 and up |

LifeLock is part of the company Norton, which many people may already know for their impressive suite of digital security products and services. Meet LifeLock, the only identity theft protection service that gives seniors discounts through AARP. Available on its own and as part of Norton 360, LifeLock goes above and beyond to protect seniors from identity theft along with other online risks like phishing and viruses.

Note: AARP membership requires a fee, either $12 for one year, $43 for three years, saving members 10 percent, or $63 for five years, saving members 21 percent.

What We Liked

Monitoring for 401(k), investment accounts, etc.
Dark web monitored
Credit monitoring for all three bureaus available
Up to $1 million reimbursement for identity theft

What We Didn't Like

Five Eyes member
History of false advertising, insecure storage of customer data
Multiple apps
Increased prices from last year

AARP Discounts

If you or your loved one is a member of the AARP, then you can get discounts on LifeLock. While for non-members, LifeLock starts at $8.99 a month, it starts at $7.99 a month for AARP members with a promo code. You can also get this deal by calling LifeLock directly and explaining your AARP membership. LifeLock is the only identity theft protection service we've tested out that offers discounts for seniors, so this is a clear choice for those 50 and older.2

LifeLock Privacy Monitor

Comprehensive Coverage

In the modern world, there are many areas in which identities can be stolen from, whether it's the dark web, which many seniors may not be aware of, or even something as seemingly innocuous as a bank account. Well, LifeLock covers it all, including but not limited to monitoring for:

Sex offender registries
Bank account takeovers
Investment accounts
Home titles
Alerts on crimes committed
Data breaches
Credit scores and reports.

If you've read our page on LifeLock's pricing, you can see which subscription contains which monitoring areas to find the perfect plan for the elder in your life.

Device Security

In addition to being pretty extensive when it comes to monitoring our credit and identities, LifeLock also has bundles with Norton 360 which offers things like:

PC cloud backup of up to 500 GB
VPN coverage
Ad-blockers
Anti-virus software
Parental controls
Safe webcam.

If you're new to identity protection and want to protect yourself further online, then Norton is your one-stop solution for digital security.

4. IdentityForce - Best for Working Seniors

Protect the whole family with IdentityForce family plans and get comprehensive credit monitoring.

Product Specs

| | |
| --- | --- |
| Dark Web Monitoring | Yes |
| Credit Reporting | Yes |
| Insurance Coverage | Up to $1 million |
| Free Trial | 30-day |
| Individual Monthly Plans | $17.95 and up |
| Family Monthly Plans | quote required |

Our fourth pick for the best identity protection for seniors is IdentityForce. The fact of the matter is that many seniors are still in the workforce, about one in five adults in the U.S ages 65 and up according to recent estimates.3 IdentityForce knows that, which is why they offer seniors plans for personal as well as business use. Let's take a closer look below.

What We Liked

Criminal, financial and credit monitoring
Two-factor authentication with app
Affordable prices
Subscriptions for personal and business use

What We Didn't Like

U.S-based
Buggly iOS app
No senior discounts
Monthly packages are pricey

Good Option for Working Seniors

Many people may not know that businesses are also susceptible to identity theft, as criminals can gain access to a business' cards, bank accounts or tax identification numbers, along with other personal information.4 For seniors still actively involved in the workplace, this is a problem, but IdentityForce has a solution with monitoring for online payments, medical records, website registrations and more. While their pricing isn't listed online, businesses can try out IdentityForce for free for a period of time, so take advantage of this offer while it's still hot.

IdentityForce dashboard

Credit Monitoring From All Three Bureaus

If you've lived on this planet for a while, then you're probably already aware of the fact that in the U.S, the three major credit-reporting bureaus are Equifax, Experian and TransUnion. With IdentityForce's top-tier UltraSecure + Credit package, senors will get credit scores and reports from all three bureaus along with a tracker and simulator so they can see how certain actions might affect their credit scores. Whether you're saving up for a vacation home or paying for a grandchild's first semester at college, credit can greatly affect your chances of securing loans, but IdentityForce makes monitoring your credit a breeze.

AES-256 Encryption

Think of encryption as a treasure box with a lock, and inside the treasure box is your personal information. IdentityForce uses something called AES-256 to protect customer data, which, if it were a box and lock, would be top of the market. This ensures that your personal information like your credit card numbers, bank account info, name, address, and more are safe within their (digital) hands.

Did You Know: The U.S government and military use AES-256 encryption to secure their sensitive data, so you know it's trustworthy.

5. ID Watchdog - Best with Dark Web Scan

Enjoy full-service identity theft protection backed by credit-reporting agency Equifax.

Product Specs

| | |
| --- | --- |
| Dark Web Monitoring | Yes |
| Credit Reporting | Yes |
| Insurance Coverage | Up to $1 million |
| Free Trial | 30-day |
| Individual Monthly Plans | $12.50 and up |
| Family Monthly Plans | $20 and up |

Speaking of Equifax, let's talk about ID Watchdog, owned by the credit-reporting agency itself. But while their ID Watchdog Plus plan only covers Equifax, their ID Watchdog Premium plan covers all three bureaus with daily updates from Equifax specifically, so you can stay on top of your credit on a day-to-day basis.

What We Liked

24/7 support
Low prices
Coverage for bank accounts, sex offender registries, etc.
Plans for whole family

What We Didn't Like

Privacy policy
Past data breach
Based in U.S, Five Eyes member
Poor iOS app

Easy Setup

While we don't want to contribute to the stereotype that people of a certain age aren't the most adept at technology, we've all tried to explain to our grandmothers over the phone how to check Facebook, and we'll never get those hours back. So when it came to the best identity monitoring services for seniors, we prioritized those with simple setups, and ID Watchdog made the list. To sign up, all we had to do was select a subscription, enter in our personal and payment information, create usernames and passwords, verify our identities with a few quick questions, and voíla; our identities were monitored in several criminal and financial areas. Overall, the process was relatively painless, saving kids and grandkids ample time explaining things over the phone.

ID Watchdog App Credit Score

$1 Million Reimbursement Maximum

If any identity theft protection company says that they can guarantee that your identity won't be stolen, run in the other direction (LifeLock got in trouble for this in 2010 and ended up having to pay the FTC a cool $12 million,5 so it's more than frowned upon; it's illegal). That's why most companies offer identity theft insurance in cases its monitoring doesn't work out. Fortunately, with either of ID Watchdog's plans, customers will get identity theft insurance for up to $1 million, the standard across the industry. On top of that, customers will also get 401(k) or HSA stolen funds reimbursement for up to $500,000, which isn't as typical. Considering the fact that many seniors rely on these funds for their day-to-day expenses, ID Watchdog comes out as one of our top recommendations.

Solicitation Reduction

Since many elderly people are more likely to be home than most, they may receive a lot of spam calls throughout the day, which could be phone scams resulting in identity theft. But ID Watchdog doesn't only monitor online areas like the dark web. They also offer solicitation reduction, which translates to adding seniors to the National Do Not Call Registry and even reducing the amount of junk mail they receive. Many scammers will use senior's email inboxes, physical mail boxes and phone numbers to send over phishing messages, as we've seen in our study on COVID-related cyber scams, so we loved the fact that ID Watchdog's coverage extends way beyond the Internet.

FYI: Joining the National Do Not Call Registry is free, but it doesn't cover everything; you still may receive calls from political groups, charities, surveys, and the like, as it's mean to block telemarketing calls specifically.

6. Zander Insurance - Most Affordable

Low-cost identity theft insurance plans backed by financial guru Dave Ramsey.

Product Specs

| | |
| --- | --- |
| Dark Web Monitoring | Yes |
| Credit Reporting | Yes |
| Insurance Coverage | Up to $1 million |
| Free Trial | No |
| Individual Monthly Plans | $6.25 and up |
| Family Monthly Plans | $12.08 and up |

If you're a senior that already has credit, bank account, investment account, and payment card monitoring, then adding on identity monitoring from Zander Insurance will be the most cost-effective option. Their services start at just $6 per month, one of the lowest prices we've seen, with coverage for many types of fraud including tax, medical, financial, Social Security, and more.

What We Liked

Solid identity monitoring
Low prices
No cancellation fees
Decent phone support

What We Didn't Like

No credit monitoring
No monitoring of bank or investment accounts
No monitoring of debit or credit cards
No discounts for the elderly

Individual and Family Plans

While many seniors live alone, some live with their families, and many others are still super close with their kids and grandkids. Zander Insurance is a great option for a senior as well as one other adult and up to 10 children in addition to an individual senior. Not all of the services on this list qualify as the best identity theft protection for families, but we dubbed Zander as most affordable. See for yourself below.

| | Individual | Family |
| --- | --- | --- |
| Number of People Covered | 1 | 2 adults, up to 10 children |
| Recover Specialist | Yes | Yes |
| Coverage Against All Types of Identity Theft | Yes | Yes |
| 24/7 Customer Support | Yes | Yes |
| Reimbursement for up to $1 Million for Stolen Funds and Expensive | Yes | Yes |
| Monitoring and Alerts | Yes | Yes |
| Monthly Cost | $6.75 | $12.90 |
| Yearly Cost | $75 | $145 |
| Yearly Savings | $6 | $9.80 |

User-Friendly Apps

The fastest way to find out if your information has been stolen is to turn on Zander Insurance's mobile notifications on their iOS or Android apps, both of which were really easy for us to use. And we're not the only ones who think so; currently, their iOS app has a three-star rating, while their Android app is at four stars. Once we downloaded the iOS app onto our iPhones, we got notified when someone tried to create a home title in one of our names, and because we got the notification so quickly, we were on it as soon as we could be.

Zander Insurance Dashboard

Great Phone Support

These days, there are a number of ways you can contact someone: you can text them, Slack them, Zoom them, call them, Facetime them, and a whole lot more. But many people, seniors included, prefer the old-fashioned telephone, which we found was the best way to get in contact with someone at Zander Insurance. We had a few questions about their services, and when we called them, we got a helpful response immediately, much better than their support over email. Sometimes human contact really pays off!

7. IDShield - Best with Free Trial

IDShield offers best-in-class family plans with an impressive $5 million in ID theft coverage.

Product Specs

| | |
| --- | --- |
| Dark Web Monitoring | Yes |
| Credit Reporting | Yes |
| Insurance Coverage | Up to $1 million |
| Free Trial | 30-day |
| Individual Monthly Plans | $14.95 and up |
| Family Monthly Plans | $29.95 and up |

For seniors, buying anything online may feel a bit strange and dangerous, which is why they'll appreciate IDShield's 30-day, money-back guarantee. Sure, they'll still need to feed their payment information onto IDShield's website, but they won't be charged until a month after, which means that they'll have 30 full days to try out their services for free. If they cancel within that time period, they'll receive a full refund, taking the risk out of e-commerce.

What We Liked

30-day trial
Extensive coverage
Plans for individuals and families
Multi-factor authentication

What We Didn't Like

Confusing setup process
Five Eyes membership
Collect customers' IP addresses
Have to activate monitoring on desktop and mobile app separately

IDShield App

Dark Web Monitoring

Even experienced Internet-users may not be aware of the risks of the dark web. Basically, the dark web is an area of the Internet where all of the users are anonymous, so naturally, it's a hotbed for cybercrime, stolen passwords and identity theft galore. But with IDShield, they don't have to worry about the scary dark web, as the service will monitor it for their credentials 24/7. If their credentials were found, they would've gotten alerted as soon as possible.

Private Investigators Included

Like we said earlier, no service can 100 percent prevent identity theft, but IDShield really goes above and beyond when it comes to identity restoration. If you or a senior you know's identity has been stolen, the company will give access to licensed private investigators who are based in the U.S and available 24/7, 365 days a year. Seniors will love this personal touch, and the experience necessary for them to regain control of their identities.

Public Record Monitoring

Finally, IDShield scans the 78 billion U.S public records for 24 pieces of seniors' personal information to make sure their credentials aren't found where they shouldn't be, like in court records or address changes.
Methodology
If you want to dive even deeper into the best identity theft protection, you can read our identity theft guide, but otherwise, read on to find out how we chose the best options for seniors in particular.
Senior Discounts
Not many identity theft protection services offer discounts for seniors, but we prioritize the ones that do, like LifeLock. Extra points if seniors can get the discount without paying for a membership like with AARP.
Usability
We want the service to have iOS and Android apps that are really easy to use, as many seniors may not be as familiar with smartphone apps. We also want the sign up process to be simple, which is why we write about it in detail in our identity theft protection reviews.
Customer Support
If there's a problem, we want to know that the senior can easily get in contact with a real life human via phone, email, or live chat, ideally 24/7. For this list, we prioritized companies with fast support over the phone, which is the preference of many seniors.
Coverage
There are many different areas in which identity theft can spring from, so we looked for services that had comprehensive coverage for different criminal, financial and credit areas, with monitoring of all three major credit-reporting bureaus in the U.S. The best services also have some forms of device protection, like VPNs or safe browsers, as well as lost wallet protection and even junk mail and solicitation reduction.
Pricing
In general, identity theft protection can be a little on the pricey side, which about $20 per month as an industry average. Of course, there were cheaper subscriptions that only came with monitoring from one credit bureau, as well as more expensive options, but in our individual pricing pages, we go deep into all of the prices and discounts available, if any.
Privacy and Security
Since identity theft protection services require a lot of our personal information so that they can monitor it, it's important that this information is stored securely and isn't shared with third parties. We look for services that use AES-256 encryption, the highest standard available, plus, we look at each company's privacy policies to see exactly what information they keep and how it's shared with third parties. Some companies only keep the bare minimum, which we strongly prefer to companies that log unnecessary information like our IP addresses and geolocations. We also prefer companies that don't share our information with third parties, especially for advertising or marketing purposes.
Another issue is where the company is based, as that determines whether they're subject to the Five Eyes, Nine Eyes and 14 Eyes international surveillance alliances. Under these alliances, the company could be forced to give the federal government customer information. So far, all of the services we've tested out are based in the U.S, a Five Eyes founding member, but that's okay as long as their encryption methods and privacy policies are sound.
Identity Theft Insurance
We test out all of our identity theft protection services personally to make sure that they're easy to use, affordable, and comprehensive enough to truly protect our identities. While we can't really test out the identity theft insurance, as we haven't had our identities stolen while using the services, we make sure that the policies have reimbursement maximums of $1 million, which is the case for most companies.
Company Background
Once the testing of the service itself is done, we do some research on the background and history of the company itself to make sure that there's no history of false advertising, deceptive sales tactics, and the like. While these events are deal breakers, necessarily, we prefer companies with clean backgrounds who have reputations of being fair with their customers. However, for this section we rely on reports from the FTC and reputable news organizations like the New York Times in lieu of checking reviews from the Better Business Bureau, as this service is known to be biased against non-paying businesses.