How To Check If Someone Is Using My Identity
Identity theft is a scary prospect, but how can you be sure that you're a victim of identity theft?

All of our content is written by humans, not robots.
Learn More
The idea of someone stealing your identity is scary, not only because of the possible consequences, but also because identity theft is hard to detect. Someone else could be using your identity without you knowing — that is, until you find yourself deep in debt and with a completely ruined credit.
So, how do you check if you've fallen victim to identity theft? We've got the answers right here.
Feel Like Someone's Using Your Identity?
If you suspect your identity might have been stolen, you should immediately take an identity health check. You can do this with the help of an identity theft protection service, which will check your identity health and look for areas where your identity might have become compromised. Take a look below for identity protection services we've tested that offer this feature. And each of these brands also offer identity restoration if your identity ever does get stolen.
How To Check If Someone Is Using My Identity
Of course, it takes more than just signing up for an identity protection service to find out if your identity has been stolen. We listed below critical areas you need to check, and doing so in conjunction with having identity protection from a service increases your chances of catching identity theft before it does irreversible damage.
Track bills. Know what bills you owe and when they're due. If you've stopped getting a bill that you used to receive regularly, it could be a sign that someone has changed your billing address, a red flag for identity theft.
Check bank account statements. You should review your bank account statements regularly; if you see unknown purchases, that could be a sign that your identity has been stolen.
Check credit reports. Similarly, monitor your credit reports from all three credit-reporting bureaus for any unknown accounts or inaccurate information. Your credit score isn't enough information to check for identity theft; rather, you'll need the complete credit files.
Review bills. If you receive new bills or charges for services you didn't sign up for, someone may be using your personally identifiable information (PII).
Use identity theft protection. To automate the process of detecting identity theft, many people use identity theft protection services, ideally identity theft protection with credit reporting. The best credit protection services include not just credit and identity monitoring but also identity recovery and insurance.

1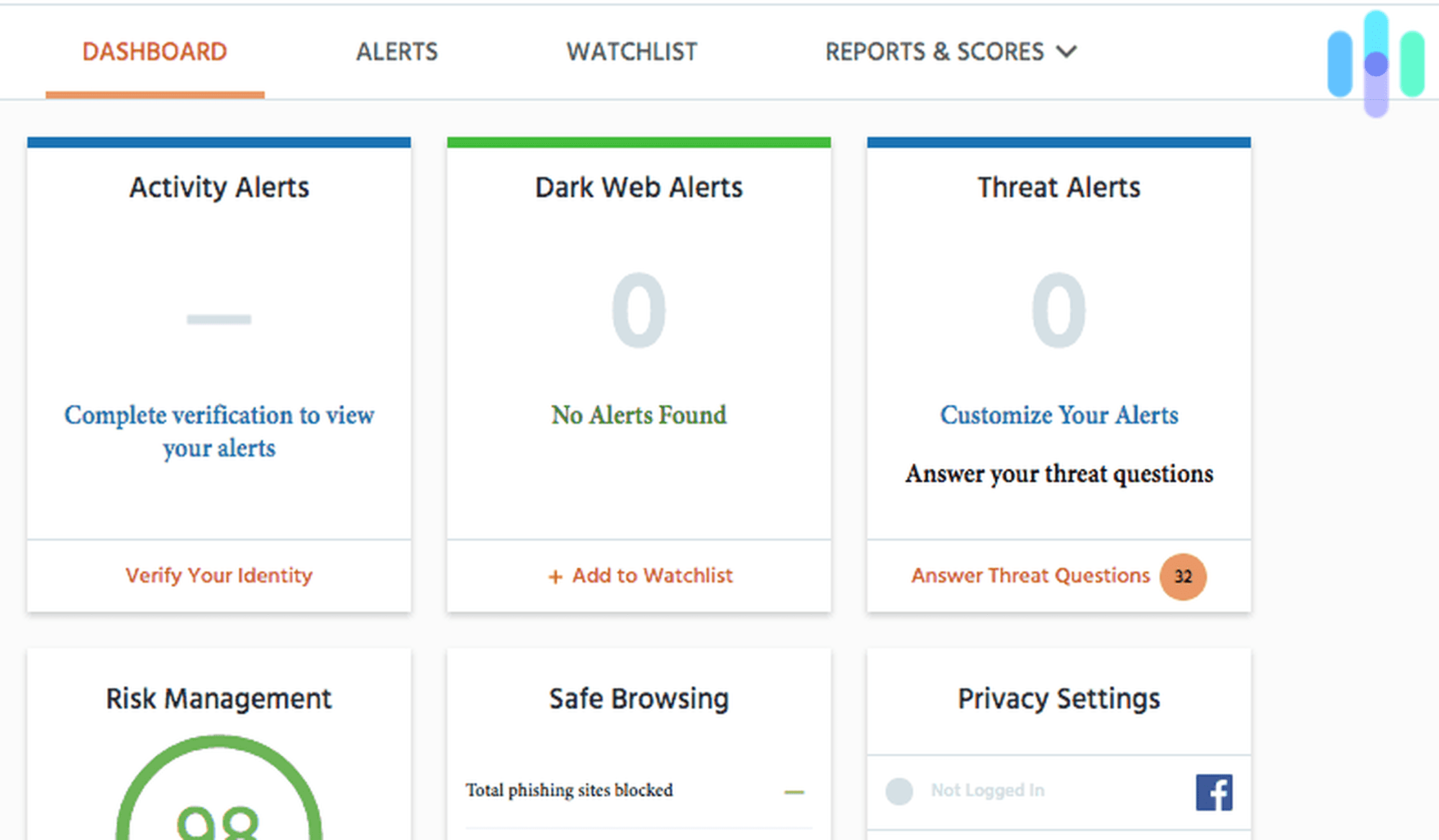 Note: The maximum reimbursement from identity theft insurance plans is $1 million, typically.
How Does Identity Theft Happen?
It also helps to know how identity theft happens. That way, if you suspect that someone else is using your identity, you can backtrack and see if your identity was ever compromised.
These are some of the most common ways fraudsters and criminals steal identities.
Stolen or lost wallets or purses: If you lost a wallet or purse that contains your ID cards or devices, someone could be using this information to open new bank accounts in your name, secure quick payday loans, or collect unemployment insurance. Learn how to protect your data on lost devices.
Stolen mail: Spam mail can be a great source of personally identifiable information (PII), and it's easy to steal. Think about it: Mail contains information like your bank account statements, bills, tax information, and more. If possible, go paperless, which is also better for the environment, as a bonus!
Change of address forms: In order to redirect your mail and gain access to your PII, identity thieves may have submitted a change of address form to the USPS in your name.
Stolen trash: Dumpster-diving identity thieves can get a lot of personal information from discarded trash. They can, for example, find out your name, address, and contact details from discarded Amazon boxes, or get information from expired credit cards you've thrown away. If possible, always shred or destroy junk that contain PII before discarding them.
Online PII: If your information was involved in a data breach, then your data security is at risk. Similarly, many people share their PII unknowingly on social media. Instead of blasting your street address to everyone on Instagram, learn how to store your data

securely

.

2
Types Of Identity Theft
Here's another thing you can do: Check the most common things for which criminals use stolen identities.
There are many types of identity theft, but if your identity was stolen, there's a good chance it's being used for these purposes. By knowing these types, you'd be able to better monitor how your personal information is being used, and hopefully catch and stop fraudsters in their tracks.
Unemployment insurance: People can use your PII to collect unemployment insurance in your name.
Tax return/economic stimulus: The same is true for other financial areas, like tax returns or economic stimulus packages; stealing government benefits is a common form of identity theft.
Data breach: As data breaches expose the names and credit card information of millions, in some cases, thieves can easily use this information to their advantage.
Medical identity theft: Identity thieves can also use people's names or health insurance information to access drugs, doctors, and insurance claims.
Child identity theft: Many people don't realize that, as children have PII, they are also susceptible to identity theft. In fact, in our child identity theft research, we found that 14 percent of U.S adults said their children have had their identities stolen. However, a lot of child identity theft isn't caught until the child is an adult and is opening their first bank account. Unfortunately, thieves can use childrens' Social Security numbers to open bank accounts and credit card accounts; to apply for benefits, loans, or utilities; or to rent apartments. People should be aware of child identity theft, especially when it comes to parents posting on social media. Check out the best identity theft protection services for families.
Business identity theft: Businesses can have their identities stolen in the form of their tax identification numbers. Thieves can use this information to obtain tax benefits and file fraudulent business returns, according to the IRS.

3

Other types of identity theft: The list doesn't end there. Other types of identity theft include military, wire transfer, tax fraud, senior, estate, phone scams, driver's license, mail, online shopping, Social Security number, etc.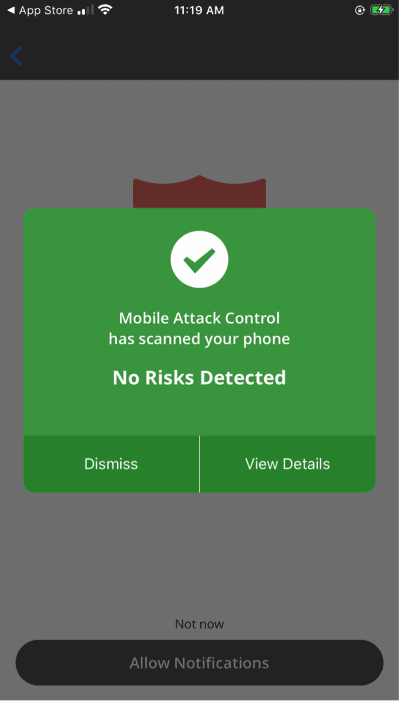 Signs Of Identity Theft
Although there are many types of identity theft, the signs are similar for each. Look for the following red flags:
IRS notice: Did you lose your Social Security card? If so, the IRS may have sent you a notice that someone is using it fraudulently, a surefire sign of identity theft.
Unfamiliar accounts on your credit report: Accounts you don't recognize on your credit reports is a sign that someone is using your personal information.
Unfamiliar bank account withdrawals: The same goes for strange withdrawals from your bank account.
Unfamiliar bills: If you start receiving bills you don't recognize, someone may have set up new accounts in your name.
Unknown debt calls: Are you receiving calls about debts you don't owe? If so, someone may have secured a loan using your PII.
TIPS: Check your credit reports from all three credit-reporting agencies: Experian, TransUnion, and Equifax.
How To Protect Yourself From Identity Theft
It's a good idea to perform an identity health check every now and then, but it's best to take preventive measures to reduce the chances of your identity getting stolen in the first place. But how do you do that? Here are some tried and tested tips for protecting yourself from identity theft.
Stop spam. Not only are spam mail, calls, and emails annoying, but they can put you at greater risk of identity theft. However, the Federal Trade Commission (FTC) outlines ways to prevent each form of communication,

4

which we've outlined in a chart below.
Type of spam
Phone number
URL
Email
Mailing Address
Prescreened credit and insurance offers
888-567-8688 (opt out for five years only)
optoutprescreen.com (opt out for five years or permanently)
None
Experian
Opt Out
P.O. Box 919
Allen, TX 75013

---

TransUnion
Name Removal Option
P.O. Box 505
Woodlyn, PA 19094

---

Equifax Inc.
Options
P.O. Box 740123
Atlanta, GA 30374

---

Innovis Consumer Assistance
P.O. Box 495
Pittsburgh, PA 15230

Telemarketing
888-382-1222
donotcall.gov
N/A
N/A
Mail and email
N/A
DMAchoice.org (10 years, requires $2 processing fee)
N/A
DMAChoice
DMA
P.O. Box 900
Cos Cob, CT 06807
Collect mail frequently. You should collect your mail every day as soon as possible. The more time it sits in your mailbox, the more opportunities thieves have to steal it.
Read credit and bank statements. Keep up with your financial statements, looking for signs of identity theft.
Keep track of your bills. Also make sure to know when your bills are due; if you don't receive a bill, it's not a blessing in disguise. Sorry!
Read health insurance statements. Similarly, to detect medical fraud, keep on top of your health insurance plan statements and the claims it lists.
Shred documents with PII. Don't just throw out documents that contain your PII and/or financial information, as these can be stolen from your trash. Instead, shred these documents before you dispose of them.
Review credit reports. To review your credit reports from all three credit bureaus, you can either request free credit reports from each bureau or sign up for a credit reporting service to automate the process.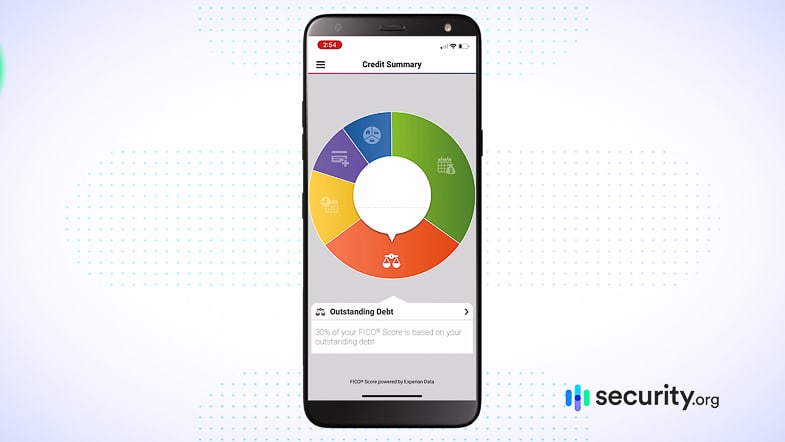 What To Do If You Suspect Identity Theft
So you've found a red flag, or maybe several, and you believe that your identity has been stolen. Here's what you can do to report fraud:
Report it to the FTC: First, either call 877-438-4338 or go to identitytheft.gov to create a report with the FTC. They'll help you recover, for free.
Create a fraud alert: Next, creating a fraud alert on your credit report will prevent thieves from opening more accounts using your PII. To place a fraud alert with the FTC, contact one of the three credit bureaus, and they'll alert the other two. This fraud alert will stay on your report for a year, but if you want, you can extend it to seven years.
| Credit bureau | Phone number |
| --- | --- |
| Equifax | 800-685-1111 |
| Experian | 888-397-3742 |
| Transunion | 888-397-3742 |
Review your credit report. You can get any fraudulent or inaccurate information removed from your credit report, which will stop creditors and debtors from reporting on these accounts.
Save the evidence. Save copies of any documents that relate to your ID theft, as they will be key in cleaning up your credit report and taking control of your identity.
Stop debt collectors from contacting you. If a debtor calls you, send them a written letter asking them to stop. You can also send them a copy of your FTC identity theft report.
Report the theft to the IRS. If you received a notice from the IRS, call the number on the letter. However, if you didn't receive a notice, fill out the Identity Theft Affidavit, otherwise known as Form 14039,

5

or call 800-908-4490.
Call the companies where the fraud occurred. If your identity theft involved a third-party like a bank, let them know about the theft, additionally.
Recap
Identity theft is a permissive problem, but with the right preventative measures, you can detect it early. However, there's no surefire way to prevent identity theft, but certain behaviors decrease your odds. Of course, before you go filing a report with the FTC, it's important to make sure your identity was stolen in the first place; hopefully, this article lended some clarity.
Frequently Asked Questions
We've received many questions about identity theft from our readers, and we're here to answer every last one.