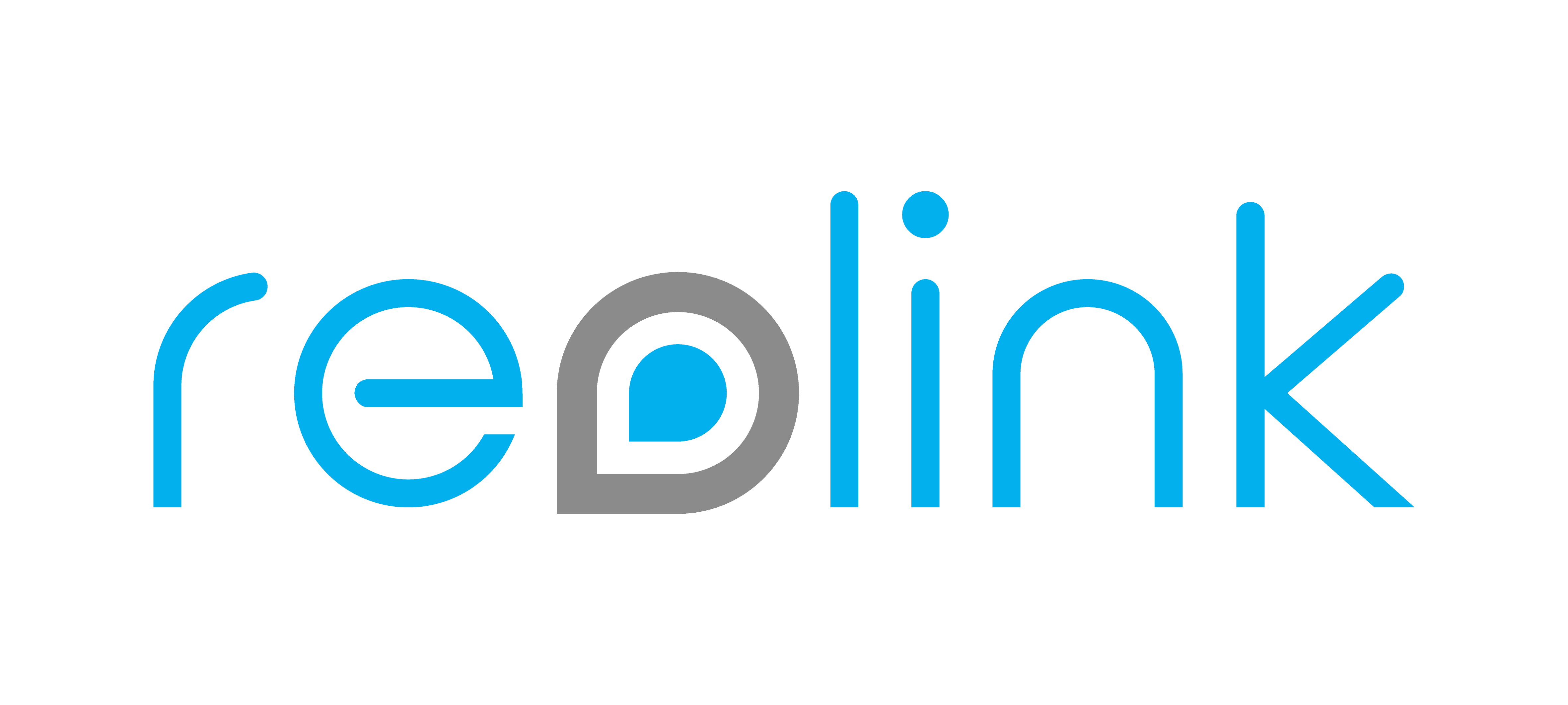 ReoLink Cameras
Indoor and outdoor cameras available
Video resolutions from 1080p HD to 5 MP
Color or infrared night vision available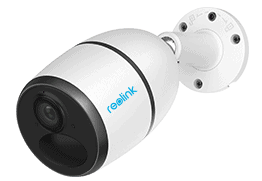 All of our content is written by humans, not robots.
Learn More
By

&

Last Updated
Nov 29, 2023
Reolink isn't one of the better-known camera companies out there. However, they have one thing that most companies don't: many of their cameras don't require Wi-Fi to use or livestream footage. For those in areas without Internet or anyone concerned with security breaches, Reolink could be a godsend, but are their cameras worth it? Here, you'll find information on Reolink's pricing and packages to see whether or not their cameras are right for your home.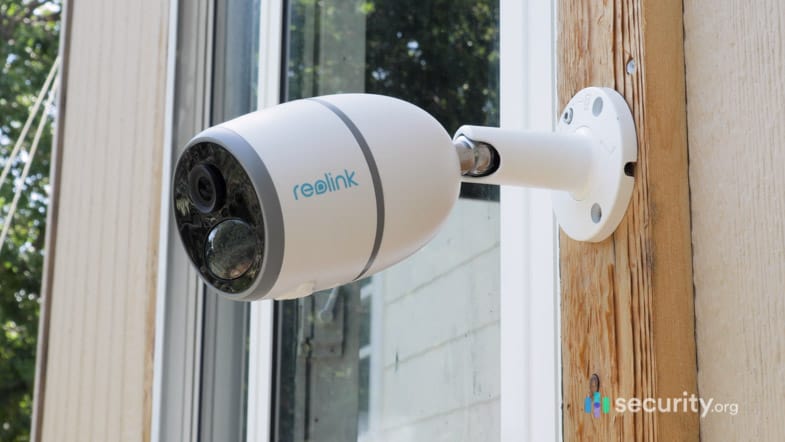 Reolink Equipment Pricing
Reolink has a pretty wide range when it comes to pricing. Their camera systems cost anywhere from around $400 to $530, while their indoor and outdoor cameras range anywhere from just $30 all the way up to $240 with the Reolink GO. These prices are pretty standard for security systems and cameras; most indoor cameras cost around $100 and most outdoor cameras cost around $200, so in this way, Reolink has an option for every budget.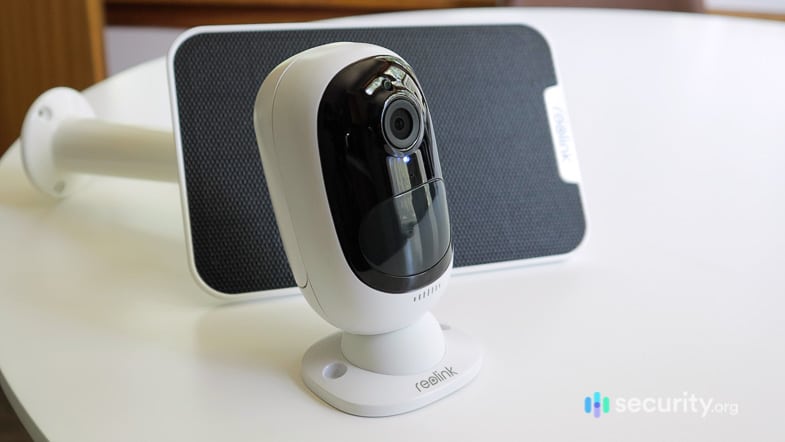 Reolink Equipment Breakdown
| Product Name | Price |
| --- | --- |
| RLKK8-800BF | $529.99 |
| RLK8-800D4 | $529.99 |
| RLK8-401B4 | $399.99 |
| RLK8-520D4 | $399.99 |
| Reolink GO | $239.99 |
| RLC-423 | $229.99 |
| Argust PT | $132.99 |
| RLC-511W | $109.99 |
| RLC-511 | $98.99 |
| Argus 2 | $94.99 |
| Argus Eco | $64.99 |
| RLC-410W | $59.99 |
| RLC-410 | $49.99 |
| RLC-520 | $49.99 |
| E1 Pro | $49.99 |
| E1 | $29.99 |
Their cheapest option, the $30 E1, costs the exact same amount as the Wyze Cam Pan and $10 more than the Wyze Cam V2, the most affordable security cameras we've tested, so all in all, Reolink is a great choice for those on a budget.
Did You Know: Another way that Reolink saved us money was the DIY installation. While the average installation cost for security cameras is around $100 to $200 per camera,1 we didn't pay a dime to set up our Reolink cameras ourselves.
Accessory Pricing
Aside from their security cameras and systems, Reolink also offers a few accessories ranging from $10 to $26. Now, none of these accessories are required to use their cameras and systems, but the solar panel is an awesome way to keep your devices charging 24/7, and $25 certainly doesn't break the bank.
>> Find out more: Best Solar-Powered Security Cameras
| Accessory Name | Price |
| --- | --- |
| Junction Box B10 | $25.99 |
| Solar Panel | $24.99 |
| Argus 2 Skin Full Suit | $12.99 |
| 4.5m Solar Panel Extension Cable | $9.99 |
FYI: Solar energy is becoming increasingly popular in the United States, growing by 49% every year for the last 2decade. Adding a solar panel to your Reolink camera means that it'll continuously charge from the sun; you'll never have to worry about replacing a battery!
Smart Security Cameras That Won't Break the Bank
Reolink cameras shoot crisp video, they're sturdy and give you plenty of local storage so you don't have to shell out extra for a monthly cloud subscription if you don't want to. But Reolink is also pretty pricey and their cameras didn't work with any of our smart platforms. Here are three solid home security camera options with superior image quality and smart home integration that don't cost an arm and a leg.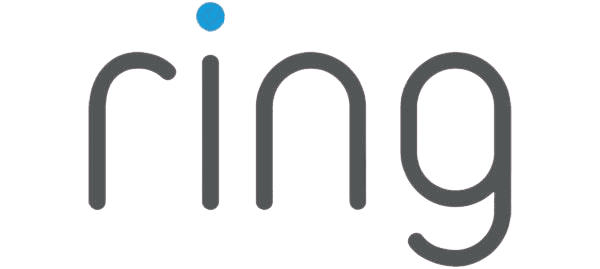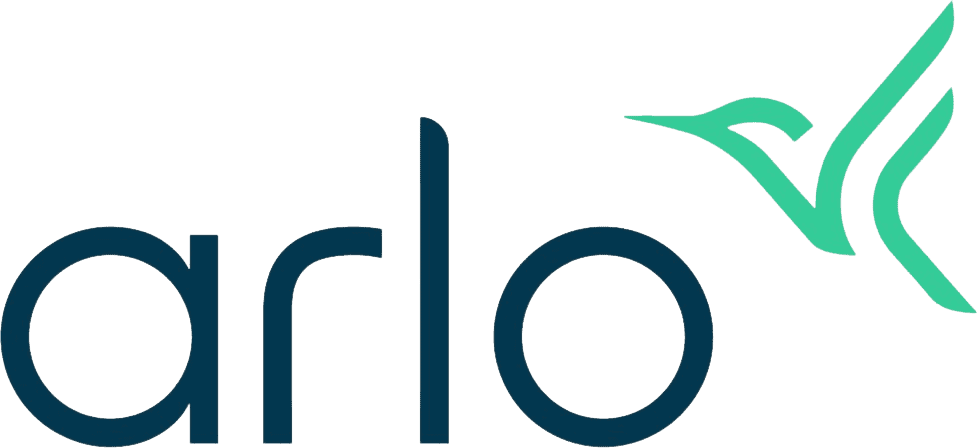 Reolink Cloud Storage
Some, but not all of Reolink's cameras are compatible with their cloud storage packages.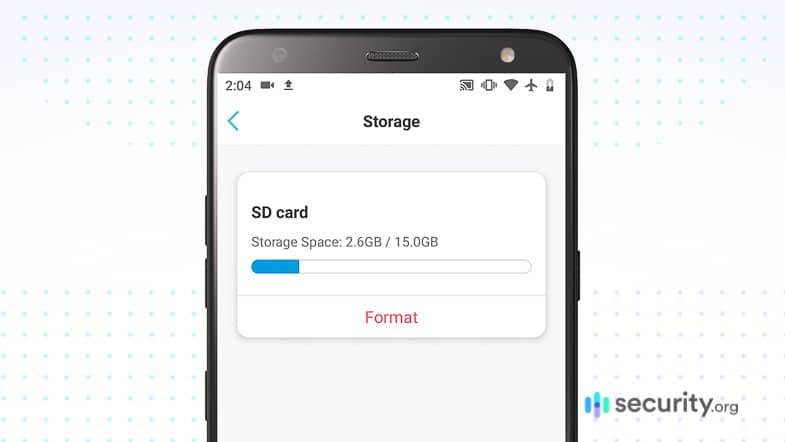 Cloud Storage Pricing
First, let's take a look at pricing. For free, we got a week's worth of cloud storage, although we could've upgraded to 30 or 60 days of storage for 10, 50 or 100 GB worth of video. Now, these aren't the cheapest cloud storage plans we've ever seen; Ring, for example, charges a minimum of $3 a month or $30 a year for 30 days of cloud storage, marginally cheaper than Reolink. However, Ring doesn't give its customers a week of free storage as Reolink does, so overall we'd say they come out pretty clean.
| | Basic | Standard | Premier | Business |
| --- | --- | --- | --- | --- |
| Days of Video History | 7 | 30 | 30 | 60 |
| Number of Cameras Supported | 1 | 5 | 10 | 30 |
| Amount of Cloud Storage in GB | 1 | 10 | 50 | 100 |
| Monthly Price | $0.00 | $3.49 | $6.99 | $10.49 |
| Yearly Price | $0.00 | $34.99 | $69 | $104 |
| Yearly Savines | $0.00 | $6.89 | $14.88 | $21.88 |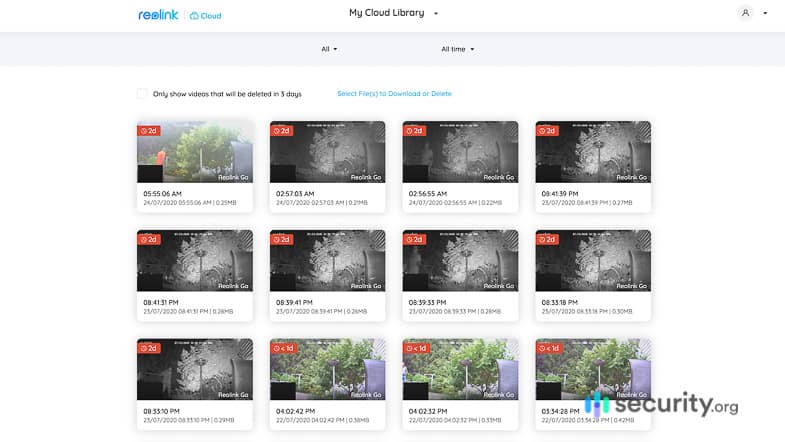 Cloud Storage Compatible Devices
The thing is that not all of Reolink devices work with their cloud storage plans. None of their camera systems work with cloud storage, and instead, they have local storage. So if you're looking for cloud storage, make sure to buy an individual camera as opposed to a camera system, which starts with RLC or RLK8.
Tip: If the camera you want doesn't have cloud storage, make sure you have another way of backing up your local storage, like a hard drive or cloud server like Google Drive or Dropbox. Backing up your footage in two ways is essential to making sure it doesn't get deleted, which could be extremely important in a crime investigation.
| Product Name | Cloud Storage Compatible? |
| --- | --- |
| Argus 2 | Yes |
| Argus Eco | Yes |
| Argus Pro | Yes |
| Argus 3 | Yes |
| Argust PT | Yes |
| E1 | Yes |
| E1 Pro | Yes |
| E1 Zoom | Yes |
| Reolink Go | Yes |
| Reolink Go PT | Yes |
| Reolink Lumus | Yes |
| RLC-410 | No |
| RLC-410W | No |
| RLC-423 | No |
| RLC-511 | No |
| RLC-511W | No |
| RLC-520 | No |
| RLK8-401B4 | No |
| RLK8-520D4 | No |
| RLK8-800D4 | No |
| RLK8-800BF | No |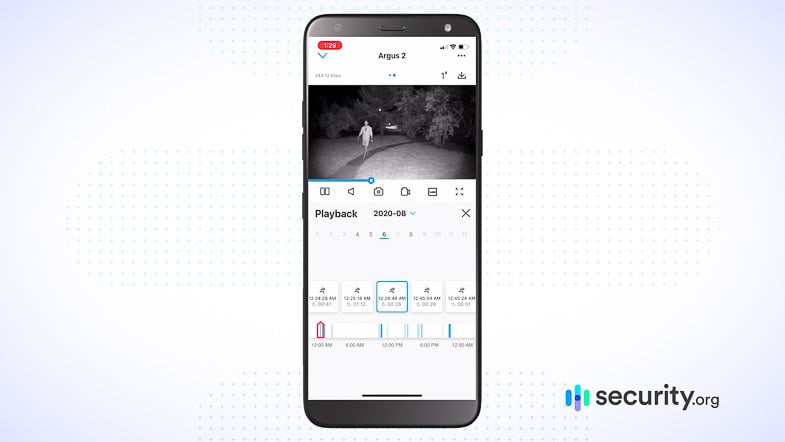 Cloud Storage Available Countries and Regions
On top of that, Reolink's cloud plans aren't available in every country, but they are available in more countries than most, including:
Australia
Bahrain
Canada
Hong Kong
Indonesia
Israel
Kuwait
Lebanon
Macau
Malaysia
New Zealand
Philippines
Qatar
Saudi Arabia
Singapore
South Korea
Thailand
United Arab Emirates
United States
Vietnam.
And that's all there is to know about Reolink's cloud storage!
Any Other Costs? Monitoring with Reolink
Reolink doesn't offer 24/7 professional monitoring, which puts the impetus on us to monitor our cameras through the Reolink app. While that meant we didn't pay monthly fees for Reolink, it also wasn't the most protection available, so if you're looking for monitoring from a centralized center, we'd recommend checking out SimpliSafe or Nest, both of which offer 24/7 professional monitoring. Reolink also lacked a cellular backup option, which would've kept our hardwired cameras on even during a power blackout. Sure, that's a disadvantage, but it also helps keep the monthly costs to a minimum or even nonexistent level.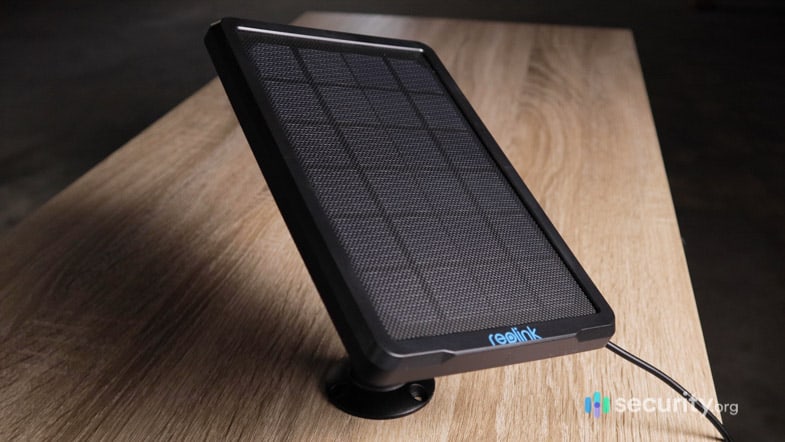 Works with Reolink
All Reolink cameras save for the original Argus, GO, and NVR system cameras work with Alexa and Google Assistant, allowing for voice commands.
Alexa
Requirements: To use the voice assistant from Amazon on the available devices requires an Echo Show or Echo Dot, the Reolink app as well as the Alexa app.
Commands: Users can have Alexa show live footage on Alexa-enabled devices; that's about it, which is pretty limited.
Google Assistant
Requirements: Again, we didn't get to test this out with our models, but if we had any of the compatible devices, we would've needed a Chromecast or a TV or media player with Chromecast built-in, and the Google Home and Google Assistant apps downloaded on our phones.
Commands: Google Assistant had more Reolink commands than Alexa, from turning cameras on and off to showing cameras on Google Home devices like the Nest Hub.
So while not all of Reolink's cameras work with the voice assistants, if you have one that does, we recommend using Google Assistant over Alexa, making Reolink a better choice for those already in the Google smart home ecosystem versus Amazon.
Top Features of Reolink
Reolink has a pretty wide selection of cameras and systems to choose from, all with different features and therefore, prices. Here's some of what we liked about their smart home security.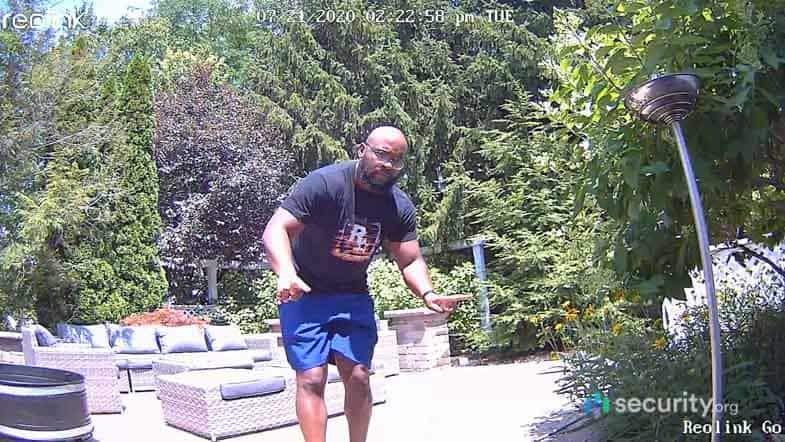 Great video: The Argus 2, Argus PT, Reolink GO and Reolink LK8-401Bf four-camera system all had clear, 1080p HD video, which is the benchmark we're looking for in terms of video quality.
Easy app: It was fun and simple to check in at home from the Reolink apps, available for iPhones and Androids alike.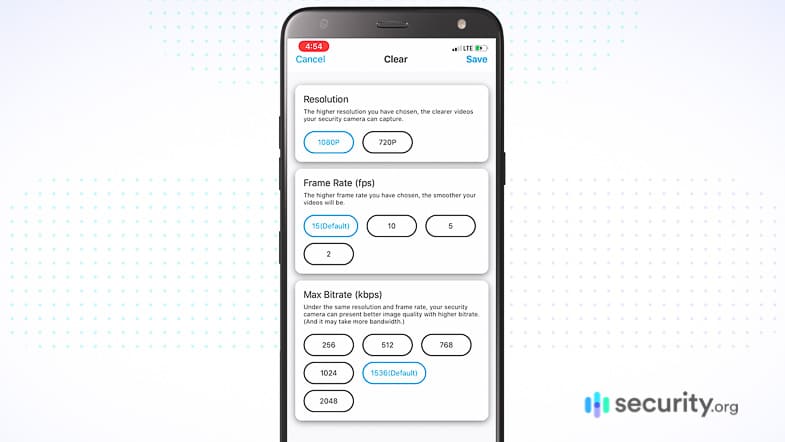 Wi-Fi not needed: For many of Reolink's cameras, Wi-Fi was not a necessity, which is pretty rare in the smart security industry. For example, when we tested out the Reolink GO, we had the camera record directly onto a 64 GB micro-SD card, connecting to our app via a micro-SIM card and cellular data plan. We purchased our data plan from T-Mobile, although we also could've chosen plans from Nemont, Cellular One, Ting, Freedompop, Cricket, Mint or Union Wireless.
Wide selection: With over 20 cameras and systems to choose from, Reolink gave us ample devices to choose from.
Storage: Finally, we loved that Reolink gave a week of free cloud storage on some devices and free local storage on others. It was fun to revisit our footage every week, especially when an old friend was in town.
Comparing Reolink: How Does It Stack Up?
Reolink marches to the beat of their own drum, especially compared to better-known smart security companies. For example, we haven't tested out any other camera that can be used without Wi-Fi like the Reolink GO. But in terms of its video, audio and night vision features, Reolink can definitely stand up to the best of them.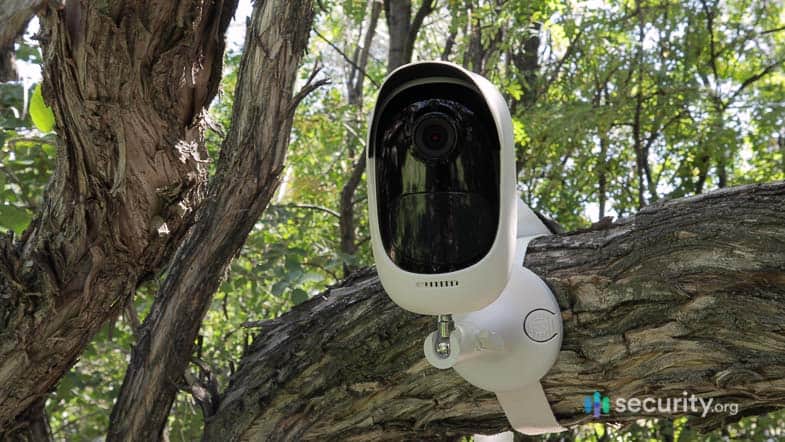 Take the Argus 2 for example, currently priced at only $95 while most outdoor cameras cost around $200. It has extremely similar features to the Nest Cam Outdoor which costs $199, nearly twice as much as the Argus 2; 1080p HD video, infrared night vision, two-way audio, person detection and integrations with Google Assistant. Plus, while Nest doesn't have any local storage or free cloud storage, the Argus 2 has a slot for a 64 GB micro-SD card. So unless you want to pay twice as much for an Alexa integration, the Argus 2 is a much better deal than the Nest Cam Outdoor.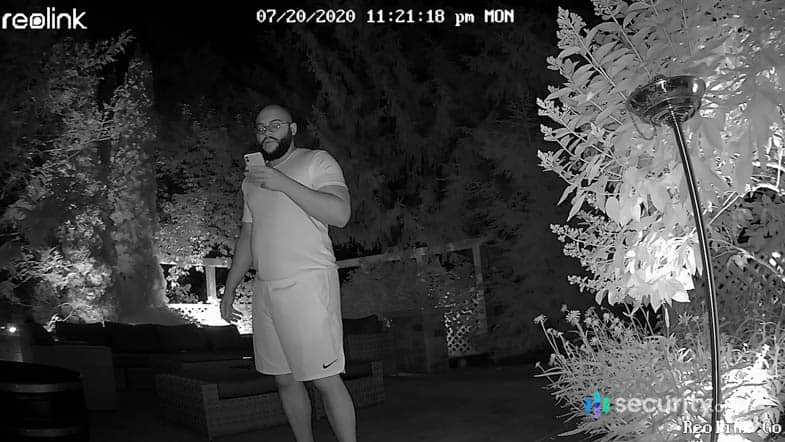 However, there is one camera company that's even more affordable than Reolink, and that's Wyze. The Wyze Cam and the Wyze Cam Pan, both indoor cameras with optional outdoor kits available for purchase separately, cost $20 and $30 each, respectively (keep in mind that Reolink's cheapest camera, the E1, is also $30). These cameras have a lot of those same features we mentioned like 1080p HD video, two-way audio, infrared night vision and integrations with Alexa, Google Assistant and IFTTT. Neither the E1 nor the Wyze cameras have person detection, so we'd go with Wyze if you use Alexa and Reolink for Google Assistant.
See how Reolink stacks up against the competition
We tested Reolink and compared it side-by-side with other brands to give you the full picture.
Conclusion
To sum it up, we like Reolink for its wide selection of cameras and security systems, available at price ranges to fit every budget. We'd especially recommend Reolink if you lack Wi-Fi or don't want to risk the security breaches that the Internet of Things can come with. Reolink is a pioneer in not requiring Wi-Fi, and the prices are right.