Best VPNs for Linux
Even Linux users need a secure VPN.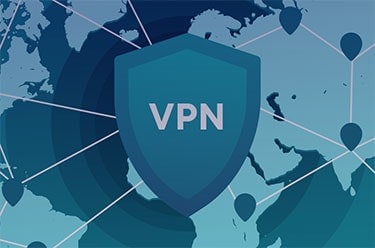 2,500+ research hours
50+ VPNs reviewed
300 speed tests
6 experts consulted
6 VPNs recommended
You use Linux because you care about your digital security. You like an operating system that virtually eliminates vulnerabilities to viruses and other kinds of spyware. If you're like us, though, you have to log on to public Wi-Fi networks sometimes. When you do, you're putting all that safety and security at risk.
Random strangers, hackers, the U.S. government–they can all see exactly what you're up to online when you're out in public. How do you put a stop to this? By using a strong virtual private network (VPN) that can route your activities through an encrypted tunnel and assign you an untraceable IP address.
Which VPNs work best with Linux? Read on. We've got all the answers you're looking for.
Single Month Pricing
| | |
| --- | --- |
| NordVPN | $11.95 |
| Private Internet Access | $9.99 |
| IPVanish | $10.99 |
| ExpressVPN | $12.95 |
| PureVPN | $10.95 |
| Ivacy VPN | $9.95 |
Summary of the Best VPNs for Linux
Comparison of the Best VPNs for Linux
| System | NordVPN | Private Internet Access VPN | IPVanish | Ivacy | ExpressVPN | PureVPN |
| --- | --- | --- | --- | --- | --- | --- |
| Ranking | 1st | 2nd | 3rd | 4th | 5th | 6th |
| Ratings | 9.7/10 | 9.4/10 | 9.3/10 | 9.2/10 | 9.1/10 | 8.9/10 |
| Netflix | Yes | Yes | Yes | Yes | Yes | Yes |
| Torrenting | Yes | Yes | Yes, with uTorrent | Yes | Yes | Yes, on some servers |
| Split tunneling | Windows and Android only | Yes | Yes | Yes | Yes | Yes |
| IP addresses | Dynamic or dedicated | Dynamic, dedicated | Static or dedicated | Dedicated | Dynamic | Static or dedicated |
| Five Eyes, Nine Eyes, 14 Eyes | No | Yes | Yes | No | No | No |
| Logs IP addresses, time stamps, browsing history? | None | None | None | None | None | None |
| Contract lengths | 1 month, 1 year, 2 years | 1 month, 1 year, 3 years | 1 month, 1 year, 2 years | 1 month, 1 year, 2 years, 5 years | 1 month, 6 months, 1 year | 1 month, 1 year, 2 years |
| Best monthly price | $3.71 | $2.19 | $3.20 | $1.00 | $6.67 | $2.05 |
| Maximum monthly price | $11.95 | $9.99 | $10.99 | $9.95 | $12.95 | $10.95 |
| Read Review | NordVPN Review | Private Internet Access VPN Review | IPVanish Review | Ivacy Review | ExpressVPN Review | PureVPN Review |
Detailed List of Best VPNs for Linux
1. NordVPN - Best VPN for Linux Overall

Product Specs

| | |
| --- | --- |
| Multi-hop | Yes |
| Camouflage Mode | Yes |
| Kill switch | Yes |
| Split Tunneling | Yes |
| Netflix | Yes |
| Torrenting | Yes |

We like the fact that NordVPN took our online safety so seriously. Based in Panama, the company is outside the Five Eyes, Nine Eyes, and 14 Eyes surveillance organizations, so it can't be forced to turn over any of our data to government agencies. NordVPN has a strict logging policy, though, so it wouldn't have much to turn over anyway. As if all that wasn't enough, NordVPN's shared IP addresses and multi-hop technology added even further layers of protection.

What We Like

Shared IP addresses
Multi-hop technology
Five Eyes, Nine Eyes, 14 Eyes non-member
Strict logging policy

Cons

Only six simultaneous connections
Limited torrenting support
Kill switch isn't available for all apps
Relatively slow on Windows devices

NordVPN Mac App

Shared IP Addresses

NordVPN offers shared IP addresses. What does that mean? One of the most important features of any VPN is its ability to mask your actual IP address behind its own addresses. Different VPNs do this in different ways. Shared addresses are shared between several users on the network. As a result, anyone tracking the address won't know which user is doing what. In the end, that's the best way to make sure our anonymity is protected.

Multi-hop

NordVPN didn't just route our signal through one server. It routed our signal through two or more servers. Since each connection creates its own encrypted tunnel, traveling through multiple servers means our signal is encrypted multiple times. You can't get much more protected than that, especially at NordVPN's price of $11.95 for a single month.

5,200 servers

More servers in more places meant we were able to get a fast, stable connection to NordVPN any time we needed it, no matter where in the world we happened to be. We had no trouble connecting, for instance, when we were seeing the sights in Greece last summer. Plus, with connections available in over 60 different countries, we were able to stream more Netflix libraries, even when we were just hanging at home on the couch in Brooklyn.

2. Private Internet Access VPN - Best Linux VPN with Split Tunneling

Product Specs

| | |
| --- | --- |
| Multi-hop | Yes |
| Camouflage Mode | No |
| Kill switch | Yes |
| Split Tunneling | Yes |
| Netflix | Yes |
| Torrenting | Yes |

Private Internet Access is another top-rated VPN that works on all major platforms, including Linux. We like it for its advanced features, but also because it's relatively easy to use for a Linux VPN. In addition, the Linux software is open-source, so if you want a VPN app for your machine that's transparent and secure, Private Internet Access may be a good choice for you.

What We Like

Advanced split tunneling
Ad and tracker blocker for Linux
Open-source Linux app
24/7 live chat support

What We Don't Like

Graphical user interface app is harder to install
Not all Linux-based operating systems are supported
No free trial on Linux, Windows, or Mac
Very few knowledge base articles about using PIA on Linux devices

Advanced Split Tunneling

One thing we've noticed about Linux VPNs is that they don't always support split tunneling. Those that do aren't very customizable. With PIA's advanced split tunneling, you can create custom rules to exclude particular executables (apps), websites, or IP addresses (if you're running local network servers) from the VPN. If you want to be more creative, you can use the app's command line interface to make your custom split tunneling rules even more specific. Although that means dealing with more complicated commands, advanced Linux users will appreciate the level of customization PIA provides.

Graphical User Interface

If you're not up for entering long lines of code to access PIA, you can install the graphical user interface (GUI) version of the app. Once again, this is a rarity among Linux VPNs. Most Linux VPNs use a command line interface, wherein you need to enter lines of codes to execute tasks. With PIA, you can just launch the GUI app and connect in a couple of clicks. One thing to note here, though, is that the GUI app is thinner than the command line app, that is, it supports fewer features. It's for those who want to keep their Linux VPN simple, but it's certainly not as customizable as the command line interface app.

Torrenting-Friendly

PIA for Linux supports loads of features that make it torrent-friendly, if you're using BitTorrent, that is. It supports port-forwarding to make your machine more connectable to peers, it uses secure protocols to ensure your torrent traffic remains hidden, and it has a kill switch to prevent your browsing history from leaking out if the VPN disconnects suddenly. PIA also has a decent number of servers available for Linux users, which could translate to faster download speeds.

3. IPVanish - Best Linux VPN with Unlimited Simultaneous Connections

Product Specs

| | |
| --- | --- |
| Multi-hop | No |
| Camouflage Mode | No |
| Kill switch | Yes |
| Split Tunneling | Yes |
| Netflix | Yes |
| Torrenting | Yes, with uTorrent |

IPVanish gave us the safety and security we expect from a top-tier VPN. Unlike most VPNs, though, it gave us that safety and security on an unlimited number of devices, simultaneously. With additional perks like fast speeds and split tunneling, it's easy to see why IPVanish has continued to grow at a steady rate since it began in 2012.

What We Like

Unlimited simultaneous connections
Fast download speeds
Strong encryption
Split tunneling

Cons

Five Eyes member
Limited Netflix support
History of sharing customer logs
No browser extension support

IPVanish App

Unlimited connections

Between work and home, we have an awful lot of devices: laptops, phones, readers, even an iWatch. Some run Linux, others run iOS or Android. Whatever they're running, we insist on having a reliable VPN on all of them. IPVanish covered them all.

Even better, with IPVanish, we didn't have to worry about buying additional subscriptions to cover extra devices. We paid one IPVanish price and were able to use the VPN on an unlimited number of devices. Even better, we had unlimited simultaneous connections. We could watch the big game, order a few Christmas presents, and compose an email to our favorite aunt all at the same time. We never had to worry about who might be snooping while we did any of it.

Split tunneling

When we're hanging at the local coffee shop, we don't want to use public Wi-Fi to send work files to the office, so we run a VPN. However, we don't need that much protection for everything we do. Listening to a little Spotify while we work isn't particularly dangerous. With split tunneling from IPVanish, we used the VPN for work and the shop's Wi-Fi to stream jazz classics. That saved us much-needed bandwidth and kept our signal strong for both connections.

Pro Tip: To save on bandwidth, use split-tunneling to route less sensitive activities through the internet while you route more sensitive activities through a VPN.

Fast downloads

As much as we preach the importance of using VPNs, they do have their downsides. All VPNs, for example, slow your connection speeds to some extent. The goal is to find services that slow your connections as little as possible. We were pleasantly surprised, then, to discover that IPVanish is fast, really fast. When we ran ping tests, speeds increased just one and two milliseconds on our Windows and Mac devices respectively. Meanwhile, download speeds increased just 14 percent on our Mac. Download speeds were a little slower for Windows, but still fast enough that we had no problems watching Netflix.

Speed Tests

| Test | With VPN | Without VPN | Percent difference |
| --- | --- | --- | --- |
| Ping rate (Mac) | 16 ms | 14 ms | 12 |
| Ping rate (Windows) | 15 ms | 14 ms | 7 |
| Downloading (Mac) | 31.57 mbps | 37.05 mbps | 14 |
| Downloading (Windows) | 26.31 mbps | 69.92 mbps | 62 |
| Uploading (Mac) | 21.13 mbps | 25.9 mbps | 19 |
| Uploading (Windows) | 30.98 mbps | 41.51 mbps | 25 |

4. Ivacy - Most Affordable VPN for Linux

Product Specs

| | |
| --- | --- |
| Multi-hop | No |
| Camouflage Mode | No |
| Kill switch | Yes |
| Split Tunneling | Yes |
| Netflix | Yes |
| Torrenting | Yes |

You aren't going to find VPNs with a lower price scale than Ivacy. Yet, the company doesn't scrimp on service. We had full access to Netflix libraries all over the world, torrenting support, and a split tunneling option. All of that costs as little as $1 a month.

What We Like

Affordability
Split tunneling
Netflix access
Strict logging policy

Cons

No kill switch for Android or iOs
Headquartered in Singapore, which works with Five Eyes
Slow download speeds
Weak Mac app

Ivacy VPN Kill Switch

Low prices

Ivacy's pricing structure is one of its key selling points. You can get a great deal whether you're looking to sign up for several years of service or want to buy just one month at a time. One month is $9.95, definitely at the lower end of the market. If you don't mind committing to five years, though, you can get Ivacy for only $1.00 a month. We haven't seen anything lower than that out there.

Netflix access

Not everyone realizes that VPNs can be great for watching Netflix and other streaming services. That's because companies like Netflix don't just offer one library of movies and TV shows. Instead, every Netflix country has slightly different content. Of course, to see all this content you have to use a VPN that lets you log in to all those locations. We live in Brooklyn, but with Ivacy VPN we were able to watch films and television shows from Canada, the U.K., France, and 186 other countries.

Torrenting support

Streaming is cool and all if you're looking to watch mainstream content. But like most Linux people, we're fans of independent films, and you can't always find those titles on Hulu and Disney+. That's why we love the fact that Ivacy VPN is set up for easy torrenting. In fact, the company even offers servers that are specifically set up for peer-to-peer sharing.

5. ExpressVPN - Best User-Friendly VPN for Linux

Product Specs

| | |
| --- | --- |
| Multi-hop | No |
| Camouflage Mode | Yes |
| Kill switch | Yes |
| Split Tunneling | Yes |
| Netflix | Yes |
| Torrenting | Yes |

We've been fans of ExpressVPN for many years, and even its recent purchase by Kape technology in 2021 hasn't diminished our enthusiasm. Sure, ExpressVPN costs a little more than other VPNs on the market, but you get what you pay for. With ExpressVPN, we knew we had the absolute best security of any VPN out there. In addition, we had tons of great features like torrenting support and split tunneling. On top of everything, we could count on ExpressVPN's customer service to answer all our questions, even the ones about Linux compatibility.

What We Like

Split tunneling
Headquartered outside Five Eyes, Nine Eyes, and 14 Eyes
Choice of secure protocols
Strict logging policy

Cons

Relatively high prices
No phone support
Slow speeds on Macs
Only five simultaneous connections

ExpressVPN App

Strict logging policy

If you read as many privacy policies as we do, you'll find out pretty quickly that most of them are written in vague, imprecise language. It can be difficult if not impossible to know just what to expect. ExpressVPN's policy is different. The company wants its customers to know in no uncertain terms just what they'll get when they sign up: "We do not collect logs of your activity." Period. That means no IP addresses, no timestamps, no session durations, no browsing history, no traffic destinations. That's exactly what we expect from our VPN. It means no one, absolutely no one, can know what we're up to online.

Secure protocols

ExpressVPN offers the OpenVPN protocol, which, like Linux, is open source technology. That means it has been rigorously tested to make sure it provides a secure, encrypted connection every time we log on. In addition, the company now offers Lightway, its own proprietary protocol that does away with unnecessary, outdated protocol features in order to create a faster connection. Here's the best part: you can choose which protocol you prefer, or have ExpressVPN pick the best protocol for your particular browsing situation. Either way, you can count on AES-256 encryption, the same kind of encryption used by the U.S. military to protect its secrets.

24/7 Customer Support

We were impressed with ExpressVPN's customer service. It's available 24/7, which we'd expect from a service that regularly tops our list of the best VPNs. There's an extensive knowledge base, so we were able to look up answers for ourselves. However, we preferred to talk to a real person via the live chat function. Our service tech was even able to answer our questions about how to set ExpressVPN up on Linux.

6. PureVPN - Best Linux VPN for Netflix

Product Specs

| | |
| --- | --- |
| Multi-hop | No |
| Camouflage Mode | Yes |
| Kill switch | Yes |
| Split Tunneling | Yes |
| Netflix | Yes |
| Torrenting | Yes |

PureVPN makes an especially attractive choice for Linux users since it's one of the few VPNs out there with its own Linux app. Over 6,500 servers means fast speeds while the OpenVPN protocol ensures maximum protection. You can even sign up for a full seven-day trial to check out the bells and whistles before you invest in something more long-term.

What We Like

Fast speeds
Linux app
Over 6,500 servers
Uses OpenVPN protocol

Cons

Price rises significantly after the first year
Static IP addresses
No free trial
No phone support

PureVPN Mac App

Linux app

While all of the VPNs on this list work well with Linux, PureVPN is one of the few that offers a Linux app. We had this app up and running in a matter of three minutes. Once we signed up for a subscription, we downloaded the app, typed in one simple command, and logged in. The app worked well on multiple Linux distributions, and it was easy to switch protocols or to change from one country's servers to another's.

Based in Hong Kong

PureVPN is headquartered in Hong Kong. That puts it squarely outside the Five Eyes, Nine Eyes, and 14 Eyes surveillance organizations. Basically, companies in the member countries of these organizations can be forced at any time to turn over customer data to government agencies. What's the point of using a VPN if you're not protected from everyone, including the government? PureVPN can't be subpoenaed, and it has a spotless record when it comes to denying all government requests. In fact, the company is so sure of its ability to keep customer data private that it contracts with KPMG, an independent auditing firm, to perform random checks of its privacy pledge.

Seven-day trial

Certainly, there are some low-priced options when it comes to VPNs. Most, though, require you to sign up for a full month if you want to check out the service, and single months are expensive. That's why we love the fact that PureVPN pricing includes a seven-day trial. That trial isn't free. You do have to pay one dollar. For that single dollar, though, you get a full-service VPN with no data limits. In other words, at the end of seven days, you should know exactly whether PureVPN is the right VPN for you.
Methodology
We take our job seriously. Before we put together a list like this one, we examine dozens of VPNs. We consider elements like speed, security, features, price, and customer support. No service makes the list unless it is up to our demanding standards. Here's a little more detail about our process.
Linux Compatibility
Obviously, for this list, the most important minimum requirement was that every VPN work well with the Linux OS. In addition, though, we looked at whether a service provided support for multiple Linux distributions. We also considered just how easy the VPN was to set up on a Linux device.
History Lesson: Linus Torvalds developed the Linux operating system while a student at the University of Helsinki in 1991.
Security
There's no point in using a VPN that's not absolutely secure, that doesn't provide you with privacy and anonymity when you're surfing the web. This single word, though–security–involves a number of different components.
Location: We prefer companies with headquarters in countries outside the Five Eyes, Nine Eyes, and 14 Eyes consortiums. That means they can't be forced to turn over customer data.
Privacy policy: We expect a top-tier VPN won't record our browsing activities, our IP addresses, or our time logs. Beyond this, the less data a company keeps on us the better.
Protocols: We give higher marks to VPNs that use AES-256 encryption, the industry standard. In addition, we like companies that offer the OpenVPN protocol. Many VPNs these days are offering customers a choice of protocols, but OpenVPN should at least be on the menu.
IP addresses: While different kinds of IP addresses are useful for different situations, we view shared IP addresses as the gold standard because anyone who happens to be watching won't know which user is doing what.
Leaks: We run every VPN through a DNS leak test at DNSLeakTest.com and we check for WebRTC leaks as well. A VPN is only effective if it isn't leaking our data.
Multi-hop: Multi-hop technology, which routes user signals through not just one server but multiple servers, is still relatively new in the industry. We give bonus points to anyone already using it.
Did You Know: Multi-hop, also known as double-hop, is technology that routes a VPN connection through not just one but two or more separate servers.
Speed
Whether you're downloading, uploading, or just browsing, speed always matters. Every VPN slows down our connection to some extent, but we look for the services that slow it down as little as possible. To do this, we run speed tests on both Windows and Mac devices. We record how fast each device runs with the VPN and how fast it runs without it. Using a percentage difference between these two numbers, we can easily compare how VPNs perform in terms of ping rate, download speeds, and upload speeds.
Features
We cannot emphasize it enough: a VPN's job is to protect our browsing activities, and the best VPNs do this better than anyone else. However, perks are nice as well, like:
Torrenting capabilities: We reward VPNs that make torrenting easy with app controls and peer-to-peer servers.
Split tunneling: We like having the option to log on to the regular internet at the same time we're using a VPN. That way we save valuable bandwidth.
Streaming service access: One of the most important uses for a VPN these days is to access streaming content in countries around the world. As you'll discover if you check out our list of the best VPNs for Netflix, best VPNs for Prime Video, and the best VPNs for Disney+, we know exactly which VPNs will get you to the best streaming content.
FYI: While most people associate torrenting with illegal downloads of copyrighted media, it is used extensively by business and the U.S. government to help with internal file distribution.
Customer Support
Customer support may not seem like an important element when it comes to choosing the right VPN, but trust us, when you desperately need to track down a server in Belgium at two a.m., it matters. It can sometimes be tricky to install a VPN on Linux, and we want to know that the company we're using provides 24/7 assistance.
In addition, we prefer VPNs with intuitive apps with extra control features like kill switches and split tunneling. We test every app to check out just how much it can do and how easy it is to use.
Price
If you're on a tight budget, price can be pretty simple. You want the VPN that's going to cost you the least. Price can be more complex though. It might be worth paying a higher price, for instance, if you get better service. In addition to looking at the raw numbers, then, we also carefully consider what kind of value each price represents.
It's also important to note that most VPNs offer one price for a single month of service, and heavily discounted prices if you're willing to sign up for several months or even years of the service. You can even check out our list of the best free VPNs if you're looking for a bargain and don't mind sacrificing some privacy and security. If we're paying by the month, we prefer prices under $12. If we're signing up for longer subscriptions, we like to see rates between two and four dollars.
Recap
Every VPN has its own particular strengths and weaknesses. There are services out there especially built for torrenting. There are VPNs that work better in the UAE than others. If you're a Linux user, you want a VPN that's not just going to be compatible with your OS but streamlined and easy to use. We feel confident that once you've had the chance to look through this list, you'll know exactly which VPN can do that for you.
FAQs
Got a question that's still nagging you? We've put together a list of the most frequently asked questions we receive as well as our very best answers.