Windscribe VPN
Windscribe: How Much Will It Cost Me?
Netflix access in U.S and U.K
Double-hop encryption
Static, shared IP addresses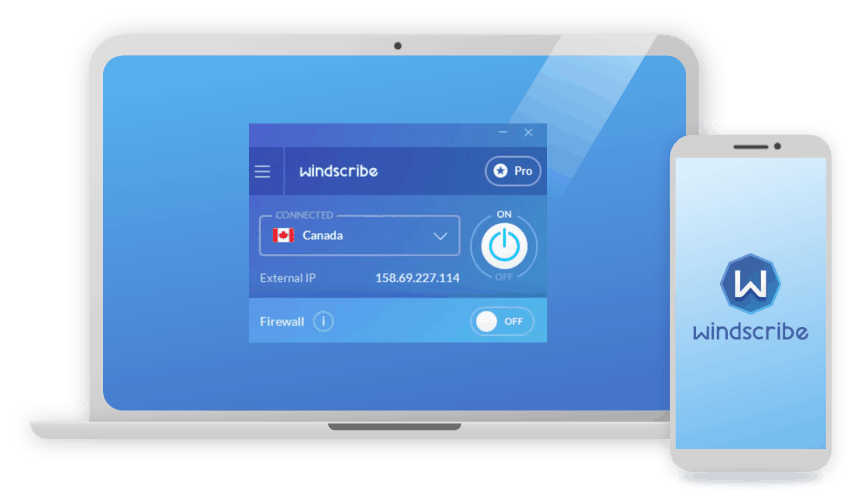 All of our content is written by humans, not robots.
Learn More
By

&

Windscribe is a pretty flexible VPN; with options for monthly and yearly term lengths, plus a completely free version, we really got to decide exactly how we wanted to use Windscribe. Overall, it's a great VPN for those in the U.S and U.K who want to watch Netflix and aren't super concerned about privacy, as the company is based in a Five Eyes-member country. But for the casual VPN user in these locations, Windscribe makes sense, given that the price is right. Here, we break down exactly what Windscribe costs, from the VPN to additional features for individuals and businesses alike.
Data costs
| Maximum data limit | Cost per month |
| --- | --- |
| 10 GB | $0.00 |
| Unlimited | $9 with month-to-month plan or $4.98 with annual plan ($49 total) |
Why Windscribe is Worthwhile
As we said, Windscribe is certainly worthwhile as a VPN alone, which you can learn more about in our Windscribe review, but we've summed up the biggest reasons why in case you're short on time:
Servers in over 60 countries: From countries in Europe, Asia, Africa, North America, South America, and even Antarctica, Windscribe's 500 servers span more than 60 different countries.
Kill switch: When we accidentally disconnected from Windscribe, the app closed all of our web browsers, keeping our traffic protected.
Torrenting: Did you know that over one in five U.S consumers torrents TV shows?

1

Torrenting is popular around the world as well, which is why we were glad to hide our torrenting while connected to Windscribe.
U.S and U.K Netflix access: Although we wish more of Windscribe's servers worked with Netflix, we had no trouble connecting to servers in the U.S and U.K when we wanted to binge watch The Office for the fifth time. Somehow, it just doesn't get old!
Split tunneling: Of course, it's not all play for us, sadly; sometimes, we need to connect to our office's private server while working at a coffee shop, and Windscribe lets us connect to these private and public networks simultaneously. No more tedious clicking on and off here.
AES-256: With the industry standard of AES-256, Widnscribe encrypted all of our web traffic and private IP addresses.
Multi-hop encryption: On top of that, Windscribe encrypted our data not once but twice. And yes, the phrase "two heads are better than one" also applies to encryption.
Good speeds on Windows: When we tested out Windscribe on our Windows Vivobook, we found fast speeds, making it a great VPN for Windows.
Free version: Although you can only use up to 10 GB per month on 10 of Windscribe's servers, we love that they have a free subscription option for people to try out their service.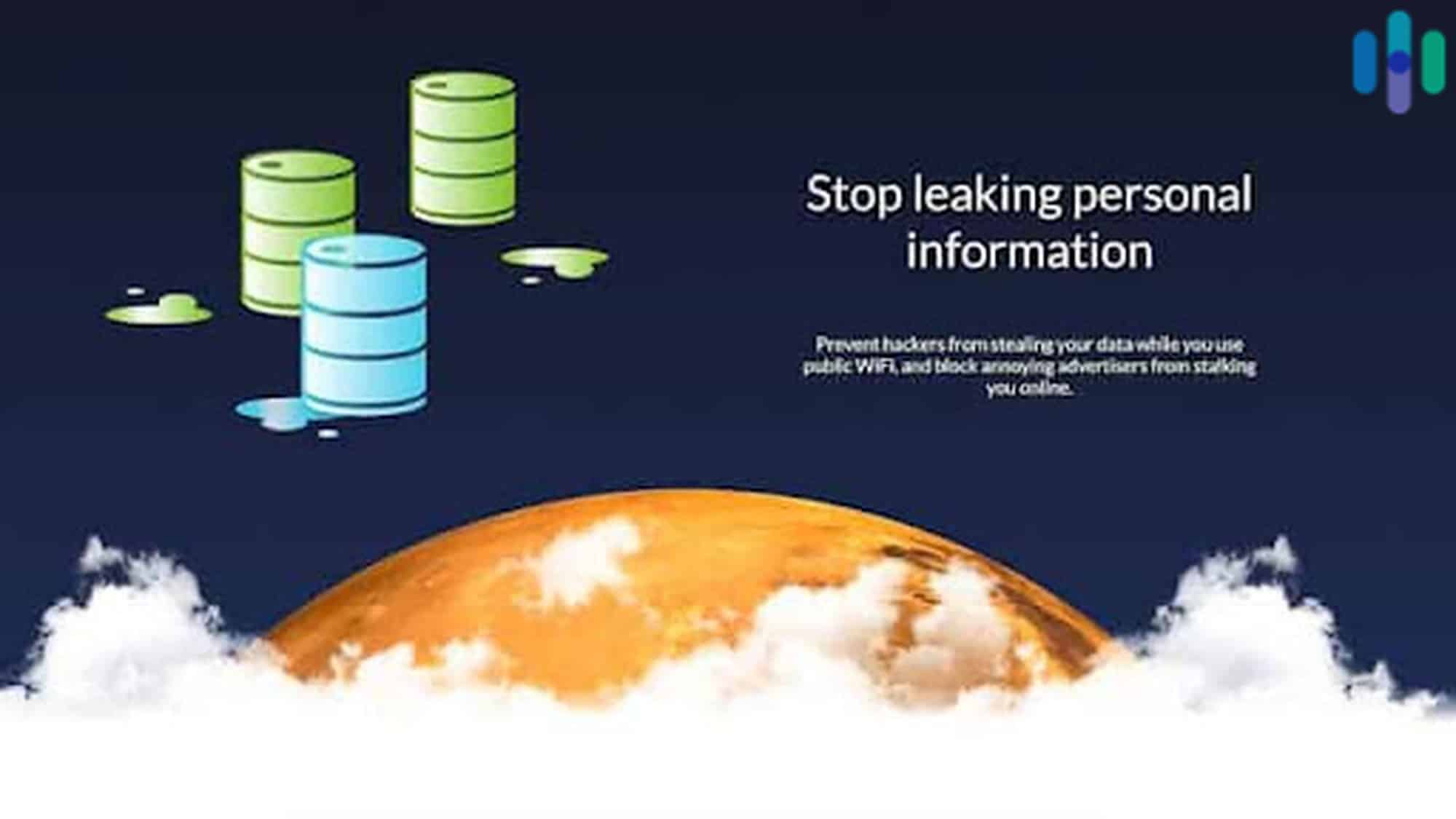 Strict log policy: Windscribe only kept the minimum information needed to uphold our account, plus our bytes transferred and when we connected, but they didn't store our web traffic or source IP addresses.
More Security.org Recommendations
Check out more of our favorite VPNs.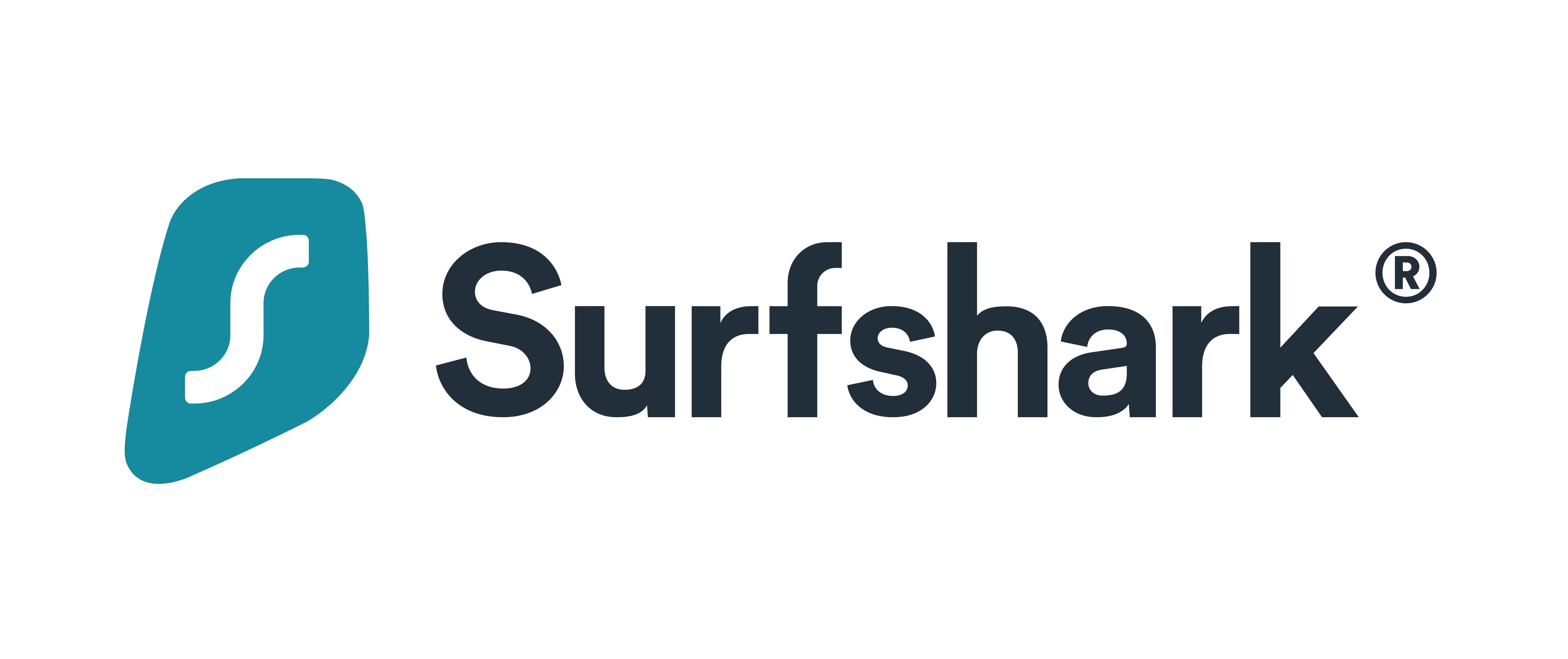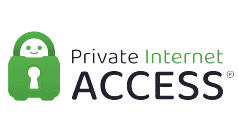 Free Trial Policy
Windscribe does have a free VPN available, and there's not even a time limit; however, we had to do a bit of digging to find it, as it's not listed with the rest of Windscribe's paid subscription options. Basically, we downloaded Windscribe for free with a couple of caveats: one, our data was limited to 10 GB a month, while the paid plans allow for unlimited data usage and two, we could only access 10 servers with the free plan as opposed to the 62 available. Still, we love that Windscribe let us test out their VPN for free, which is why we made it one of the best free VPNs of the year.
How Much Windscribe Costs
Some people may not mind the free VPN's data and server limitations, but for everyone else, Windscribe has two basic options: monthly and yearly. Both plans gave us access to all of Windscribe's servers, letting us use as much data as we wanted, and the plans were reasonably priced.
| Term Length | Monthly Cost | Total Amount Billed | Savings | Server Access | Maximum Data in GB | Number of Connections |
| --- | --- | --- | --- | --- | --- | --- |
| Monthly | $0 | $0 | $0 | 10 | 10 | Unlimited |
| Monthly | $9 | $9 | $0 | 62 | Unlimited | Unlimited |
| Yearly | $4.08 | $49 | $59 | 62 | Unlimited | Unlimited |
Tip: To save money on unlimited data and server access, buy the yearly plan, which, over the course of a year, will save you $59 versus paying month to month.
If you're not super familiar with VPNs in general, in our VPN consumer usage research, we found that about a third of people pay $5 to $10 a month on VPNs, making Windscribe fall right in the average range, if not a little less expensive. Now, one huge advantage of VPNs, in general, is that they can help to prevent data breaches by hiding our IP addresses and web traffic, protecting us from hackers. In the U.S, the average cost of a data breach is nearly $4 million,2 so paying even $9 a month is more than a good deal. Plus, you can't get any cheaper than free!
Learn More: If you're curious about VPNs, read our VPN guide, a comprehensive explanation of VPNs from their encryption methods and Internet protocols to average pricing.
ScribeForce
Businesses should be especially concerned with digital security, as they're dealing with sensitive customer information (and there's nothing worse for business than accidentally exposing your customers' personal information). If you want to use Windscribe for business, we recommend paying $3 more per user per month for ScribeForce. With ScribeForce, managers can get everyone on the same bill, manage teams, and share the same IP addresses with everyone on the team. You can also do this without paying, but only on 10 servers, so if you're outside of those areas, sign up for the Pro package.
| | Monthly Cost per User Per Month | Server Locations |
| --- | --- | --- |
| Free | $0 | U.S, Canada, U.K, Hong Kong, France, Germany, Netherlands, Switzerland, Norway, Romania |
| Pro | $3 | All |
Static IP Addresses
With Windscribe, we shared our new IP addresses with thousands of users, but if you want a dedicated, shared IP address, perhaps for your business, they do offer some options, both for residential and commercial usage. However, these plans aren't available on all servers, so check to make sure that it makes sense for where you live or work.
| | Monthly Cost | Total Amount Billed | Static IP Locations |
| --- | --- | --- | --- |
| DataCenter | $2 | $24 | Atlanta, Amsterdam, Frankfurt, Los Angeles, Manchester, Paris, San Francisco, Toronto, Washington, DC, Zurich |
| Residential | $8 | $96 | Chicago, Dallas, Toronto |
Note: You can also sign up for DataCenter or Residential if you already have a paid plan; it requires unlimited data.
If you end up going with the DataCenter or Residential add-ons, just know that they only work with Windscribe's apps and not with their browser extensions.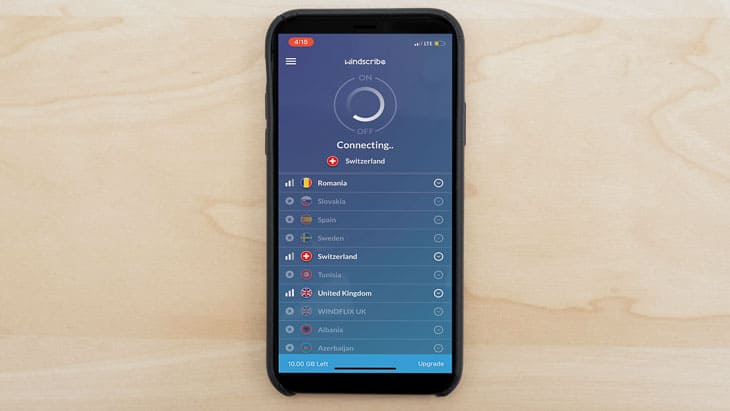 Cancellation Policy
You would think that with a completely free subscription available, Windscribe would be stingy with cancellation reimbursements. However, that wasn't the case, much to our surprise. Even if we paid for a service, we had three days after the purchase date to send in a cancellation request for a full refund. To cancel, we would've just needed to go to their online support center and send a request; we wouldn't even have to tell them why we wanted to cancel! Pretty generous of them, if you ask us.
How You Can Pay
Although we used a regular old Visa to pay for Windscribe, the company also accepts a bunch of other payment methods, some of which require less of your personal information than the major credit cards:
Bitcoin
PayPal
Visa
Mastercard
American Express
Paymentwall.
PayPal, for example, keeps purchases anonymous on your bills and bank statements, unlike major credit cards. While PayPal and the company you made the purchase with, Windscribe in this case, will know of the purchase, it will appear simply as PayPal on your bank statements.
Compatible Devices
Windscribe works with the most popular devices, including:
Macs
Windows
iPhones
iPads
Android
Linux
Routers
NAS storage.
It also has browser extensions for Chrome, Firefox, and Opera, if you prefer that to an app.
Referral Program
So, as we said before, the free plan limited our data usage to 10 GB a month, but there was one way we could get more GBs without putting down our payment information. How? Through Windscribe's Refer a Friend Program! We love anything free, so after we made our Windscribe account, using the free plan at first, we logged on and clicked on the tab that said "Affiliate Program", copying and pasting the referral URL into our Facebook page. Then, when one of our best friends from college signed up before a big trip to China, we got an extra GB of data per month. If they had signed up for a Pro plan, either monthly or yearly, we would've gotten the same subscription as well, but for free. There's really no disadvantage to this program; we wish everything was this easy, actually.
How To Contact Support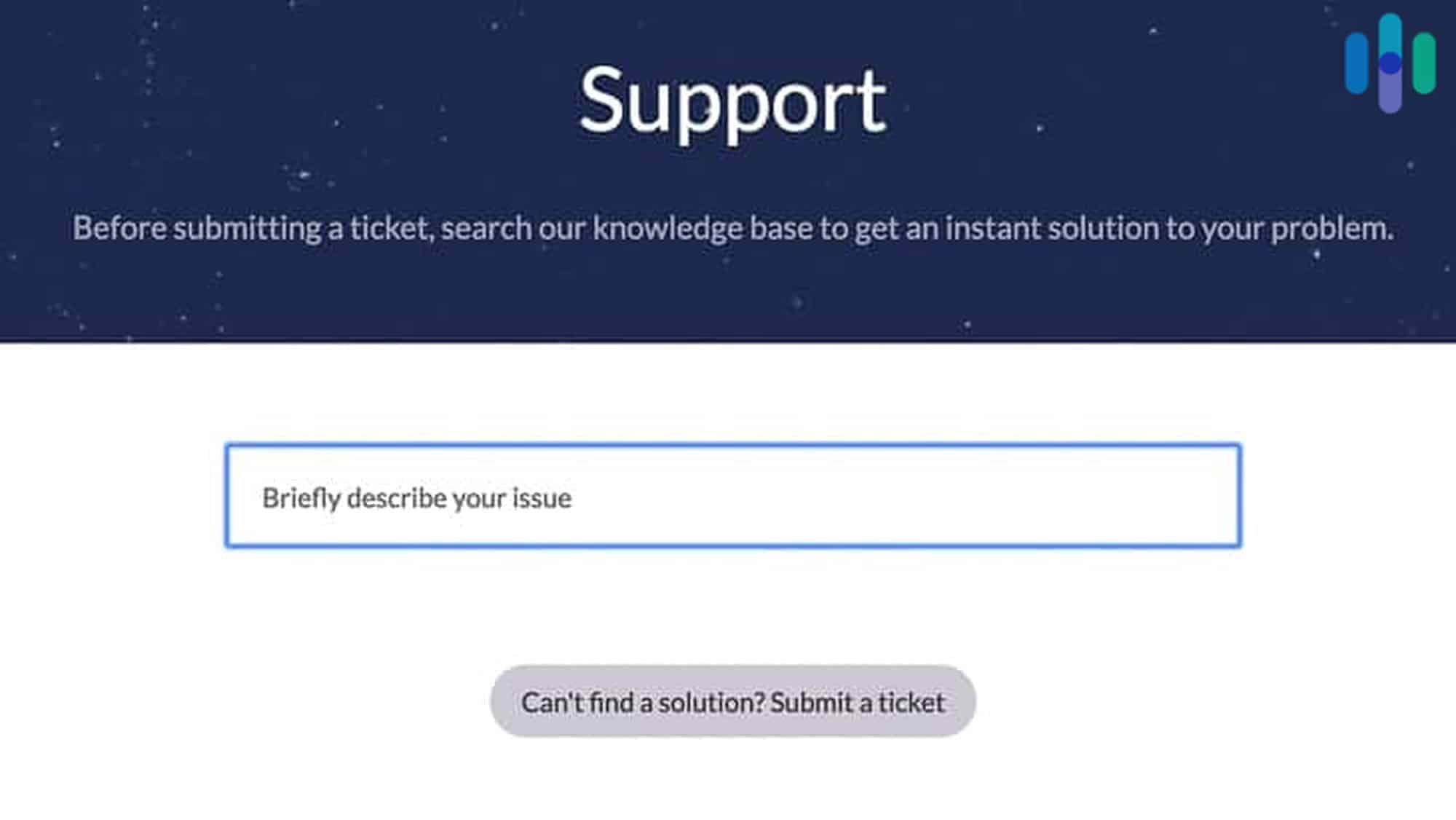 Windscribe has an online help center with setup guides, an FAQ section, a Knowledge Base where users can help one another, a Subreddit, and an online ticket system. You can also use the live chat robot on their website, which they call Garry. However, Windscribe lacks a phone line, which is usually the case for VPNs. If you're more traditional, you may not like these online portals for support.
Company Background
We're not just digital security experts; we're also sleuths on the side, obsessed with finding out the dirt behind VPN companies that claim they're trustworthy (read: all of them). And as the entire point of VPNs is to protect our web traffic and IP addresses, we want to make sure that the company isn't doing anything shady, like logging our domain names, or god forbid sharing them with advertisers.
The first thing you should know is that Windscribe is based in Canada, which, while it's a beautiful country, isn't the best place to headquarter a VPN company. That's because Canada is a Five Eyes member, meaning that their government could force Windscribe to hand over customer information. Thankfully, Windscribe doesn't log our web traffic or private IP addresses, so even if the government asked for it, they'd have nothing to hand over. Still, if you're extremely concerned about privacy, we'd recommend using a VPN based outside of this surveillance alliance.
Aside from that, there's not much information about Windscribe available online; the company was founded in 2015 and hasn't had any security breaches, making its reputation squeaky clean aside from the location of its headquarters.
See how Windscribe stacks up against the competition
Wondering if Windscribe is right for you? We squared it up with the best VPNs available to help you make a smart decision.
Summary
Not only are Windscribe prices reasonable, but they also offer free plans plus referral bonuses if your friends sign up. Whether you want a VPN for a day or a year, there's a free or affordable plan for you, and cancelling is easy and fully refundable within that three day period. Even if you're not sure about Windscribe, the free option and three-day money-back guarantee make connecting totally risk-free.
Frequently Asked Questions