How Much Does CyberGhost Cost?
CyberGhost offers VPN subscriptions ranging from $2.29 per month to $12.99 per month.
Servers in 91 countries
Headquartered in Romania, outside Five Eyes, Nine Eyes, and 14 Eyes jurisdictions
Affordable with a variety of subscription options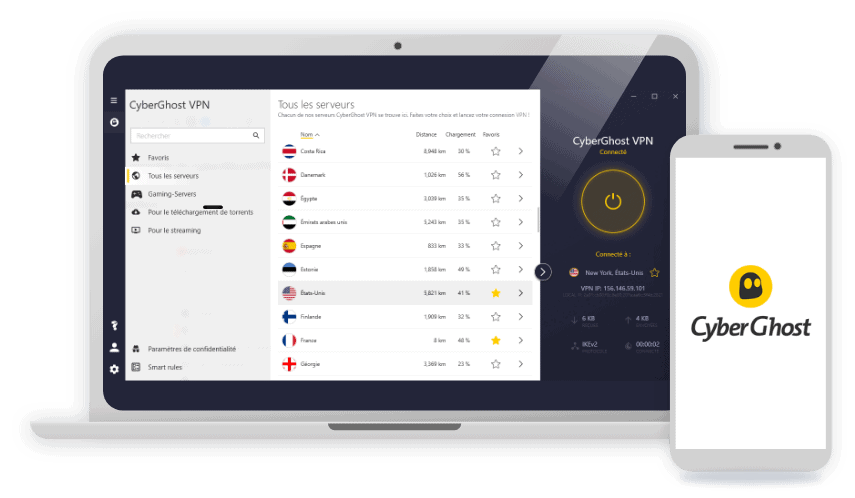 All of our content is written by humans, not robots.
Learn More
By

&

Last Updated
May 15, 2023
Recent Update: 1 month ago
CyberGhost has released its transparency report for the first quarter of 2023, which shows a total of 224,021 legal requests to the company. 41-percent of those requests are Digital Millennium Copyright Act (DMCA) complaints, while the remaining 59-percent were malicious activity flags. None of the requests originated from the police.
Despite receiving those legal requests, CyberGhost maintains that it hasn't (and couldn't) share anything, as CyberGhost doesn't log IP addresses and web activities of users.
Shielding your digital privacy is pivotal in keeping yourself safe online. But what does it mean to stay private? Basically, not letting third-parties know what you're up to online. The easiest way to achieve that is with a virtual private network or VPN, with which you can encrypt your online traffic and hide your real IP address.
CyberGhost is by no means a lousy VPN. It's actually pretty great on paper. It's based in Romania, which is a privacy-friendly country, it has over 9,000 servers in 91 different countries, and it promises fast connection speeds and easy-to-use apps. There's no doubt that it's one of the best VPNs in existence today.
In this guide, however, we'll do some digging to find out if CyberGhost is worth buying. Does it offer enough features for its price?
To start, we'll compare CyberGhost to some of the best-value VPNs we've tested, then we'll go through pricing options and break down exactly what you'll be getting with those hard-earned dollars. Then, we'll wrap it all up and go over some of the questions we get most often. Let's jump right in!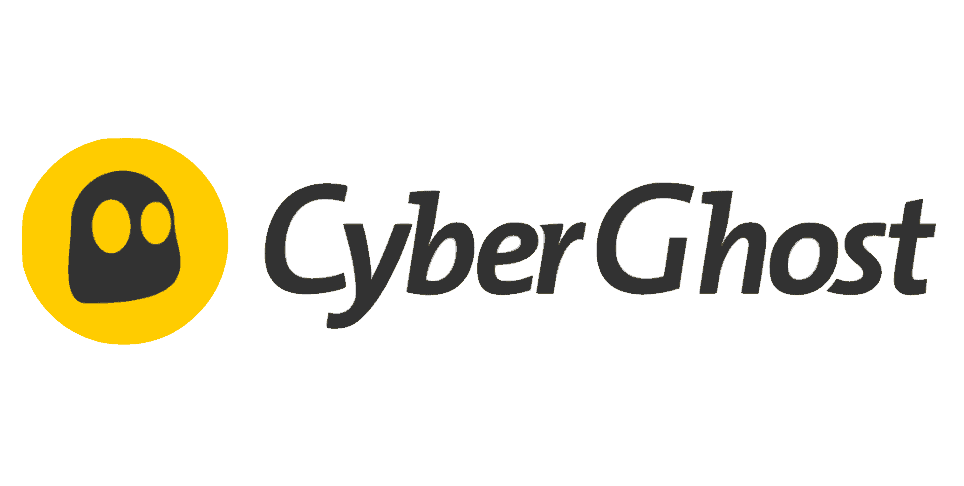 CyberGhost's Pricing vs. The Competition
NordVPN, Surfshark, and Private Internet Access are some of the top VPNs in our book because they offer the strongest security and privacy features without breaking the bank. Compared to them, CyberGhost is a little more affordable, but it also offers relatively fewer features. You can learn more, for example, from our CyberGhost and NordVPN comparison.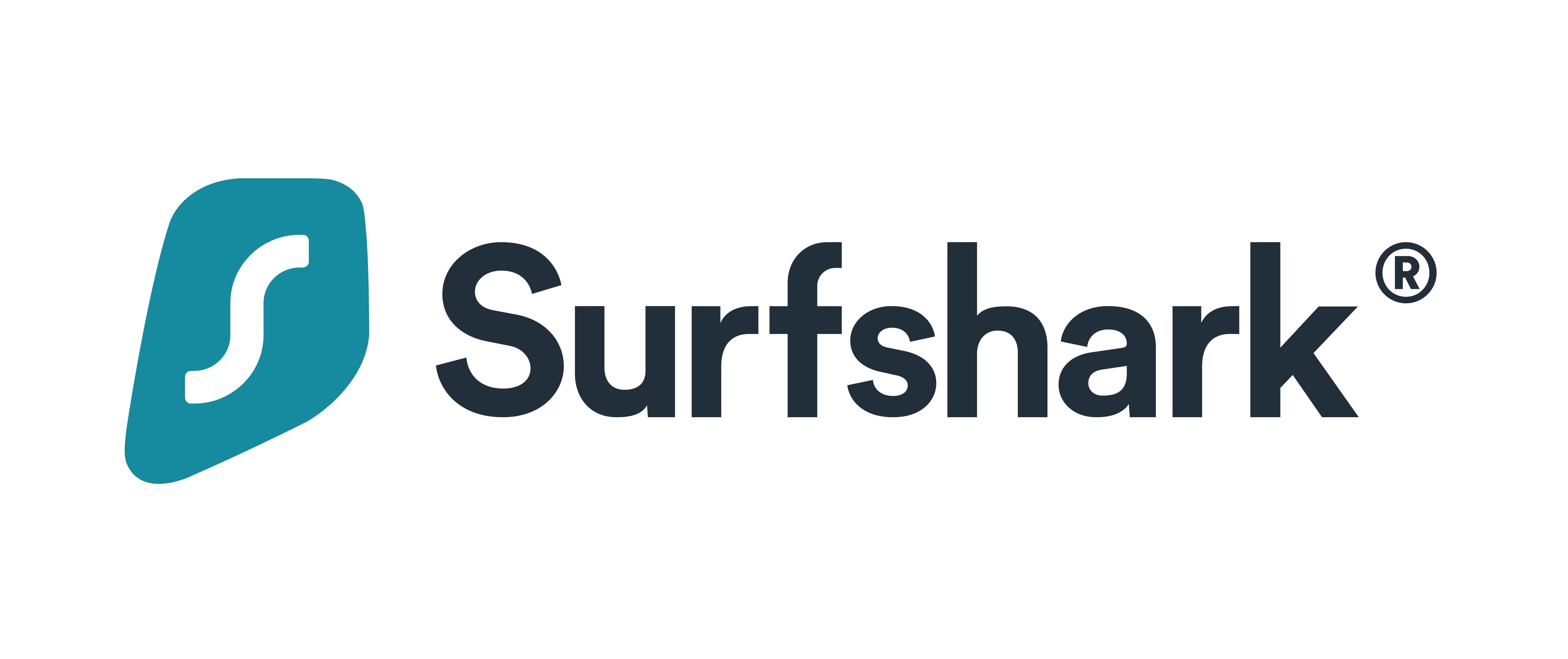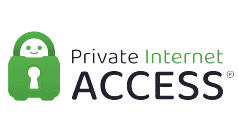 CyberGhost Subscription Options
We're busy enough with our day-to-day lives, and so CyberGhost made it super easy to choose a subscription. You don't need to compare features, as all the subscription plans available include the same benefits. They only differ in terms of how long you get access to CyberGhost and, of course, the price. Generally, you'll get a lower rate by signing up for a longer subscription.
The flexible month-to-month option costs $12.99. This plan has the highest average monthly cost among three options, but it gives you the flexibility to stop paying for the service when you don't need it. If you need a VPN for a business trip, for example, you can sign up for a month and cancel the next.
Next, we have the six-month plan. Six months isn't super long, so if you need a VPN for school, for example, this is a great option. Additionally, just by paying six months at a time, you can cut the price by almost half. Instead of paying $12.99 monthly, you'll pay $41.94 upfront, which breaks down to an average of $6.99 per month.
Lastly, the longest subscription from CyberGhost is the two-year plan. Now, think twice before choosing this plan, because you'll pay for the two years of service upfront and once you're past the money-back guarantee period (which we'll discuss below), there's no way to get your money back even if you stop using the service. On the bright side, the two-year plan has the lowest average monthly cost at just $2.37 per month.
Being the longest subscription, the two-year plan is also what CyberGhost encourages its users to choose. That's why the VPN company often includes freebies in the plan. For example, if you sign up today, CyberGhost will give you two months free, reducing the monthly average cost to $2.19 per month.
| Term length | 1 Month | 6 months | 2 years + 2 months free |
| --- | --- | --- | --- |
| Monthly rate | $12.99 | $6.99 | $2.19 |
| Total amount billed | $12.99 | $41.94 | $56.94 |
Aside from the VPN itself, you can opt to buy add-ons, like the CyberGhost Security Suite for $1 per month or $24 over the course of two years. This suite includes antivirus protection and a security updater, which basically scans your device's programs and drivers and updates them automatically when updates become available. This tool is exclusively for Windows users.
What A CyberGhost Subscription Includes
As stated, you'll get the same features whichever the plan you choose. Here's exactly what you'll get with a CyberGhost subscription:
Hidden and shared IP addresses
256-bit AES encryption
Encrypted web traffic on public Wi-Fi networks
More than 8,000 servers in 91 countries
Ability to stream Netflix, along with other streaming services like Hulu and Prime Video
Torrenting
Automatic kill switch
Can connect up to seven devices simultaneously
Unlimited bandwidth and traffic
OpenVPN IKEv2 and WireGuard protocols
DNS and IP leak protection
24/7 live chat support team
We'd like to note one thing here regarding the limit on simultaneous connections. While you can connect only up to seven devices of yours to CyberGhost at a time, you can install CyberGhost on any number of devices. The limit is just for simultaneous connections, much like Netflix's screen limit. So even if you have more than seven devices, as long as you don't use them at the same time, CyberGhost can still work for you. That said, if you want a VPN that can handle unlimited simultaneous connections, check out our SurfShark review.
Pro Tip: Just bought a shiny new iPhone? Protect any new device with a VPN for a safer and more private experience. With CyberGhost, you can use one subscription on up to seven devices simultaneously, but you can actually download and install it on more devices.
Referral Program
CyberGhost also offers a referral program, which we took full advantage of. For each friend we referred to CyberGhost, we earned an additional 30 days of protection, with a maximum of three referrals. What's more, when our friends signed up using our referral link, they received 30 free days of protection, too. That's what we like to call a gift that keeps on giving!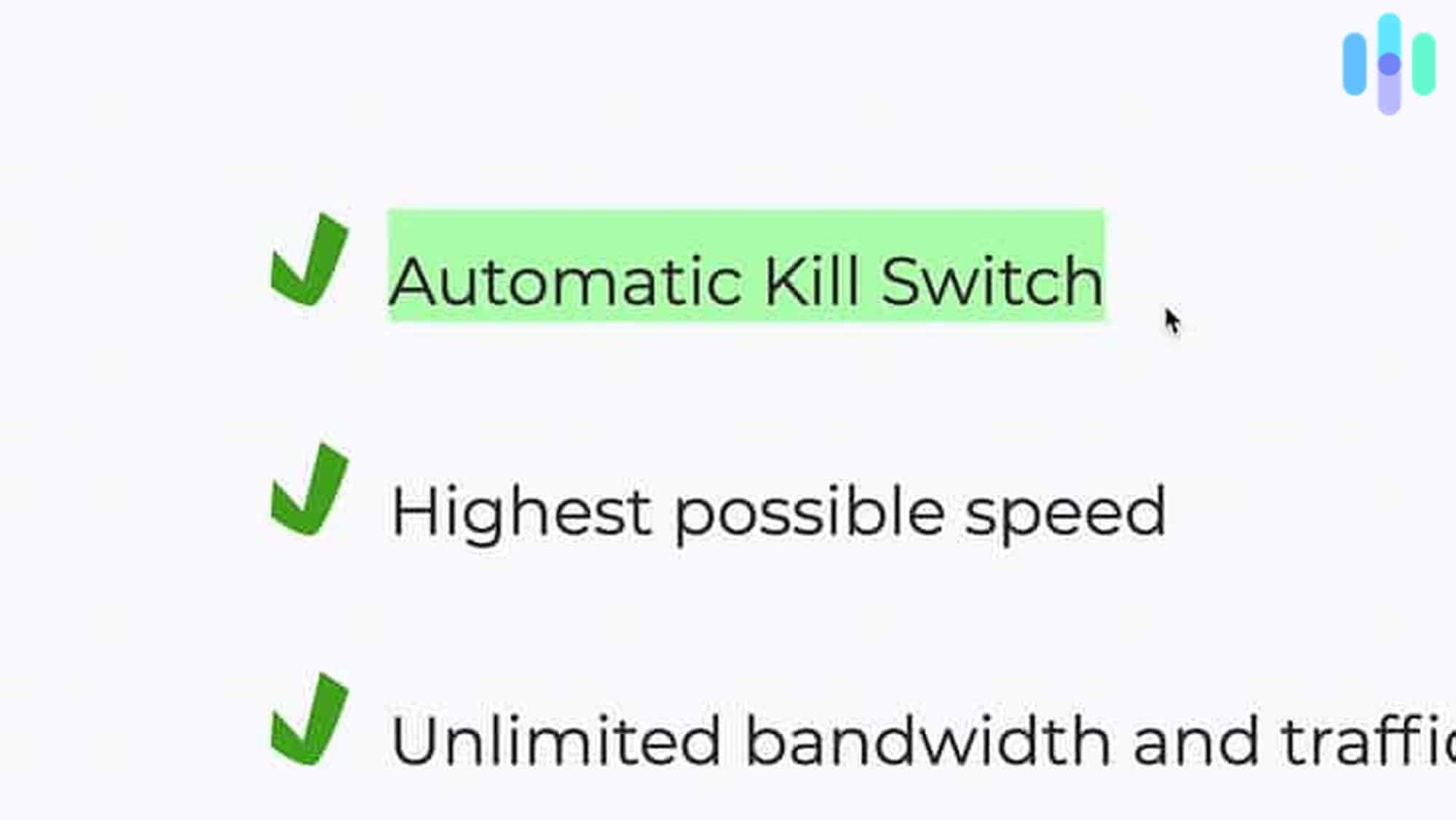 Payment Options
We had a wide variety of options for paying for CyberGhost, including Visa, Mastercard, American Express, PayPal, and Bitcoin. Personally, we used a regular old credit card, but if you want more anonymity or to hide your payment information, crypto payment via Bitcoin offers that.
Is There a Free-Trial Period or Money-Back Guarantee?
There's always risk in buying virtual products. What if you end up not liking it? What if it underdelivers? What if a better option comes along?
With CyberGhost, you have the chance to test the service before putting your card down for payment. The trial period, however, depends on which device you're using. On desktops (Windows or Mac), there's a 24-hour trial. If you're an Android user, there's a three-day free trial through Google Play. And if you're an iOS user, there's a seven-trial for you to enjoy.
Whichever trial you'll sign up for, you'll have to create an account. And the good news is, once you have an account, you can use the trial on numerous devices. So here's our lifehack: Sign up for a trial using an iOS device for the longest trial period, and then sign in with the same account on your desktop and Android smartphone.
Considering that most VPNs don't offer free trials, it's generous of CyberGhost to offer free trials up to seven days. That's not the end of it, though. After you purchase, you still have plenty of time to test out CyberGhost. You're covered by a money-back guarantee within the first 45 days of your purchase, which means you can cancel your subscription and get a refund.
The 45-day money-back guarantee applies to the six-month and two-year subscriptions, which we'd like to add, is one of the most generous on the market. Most VPNs only give users up to 30 days. For the monthly CyberGhost subscription, however, the money-back guarantee is only good for 14 days. Still, that's better than "all sales are final" type purchases, right?
How Can I Cancel My Subscription?
If for some reason you are not pleased with CyberGhost's service, you can cancel your VPN subscription easily. Here's how:
Log on to your CyberGhost account.
Navigate to My Subscriptions on the account dashboard.
Click Turn Auto-Renewal Off.
REMEMBER: CyberGhost offers a money-back guarantee. If you are not satisfied with your subscription and are still within the timeframe to get a full refund, make sure you take advantage.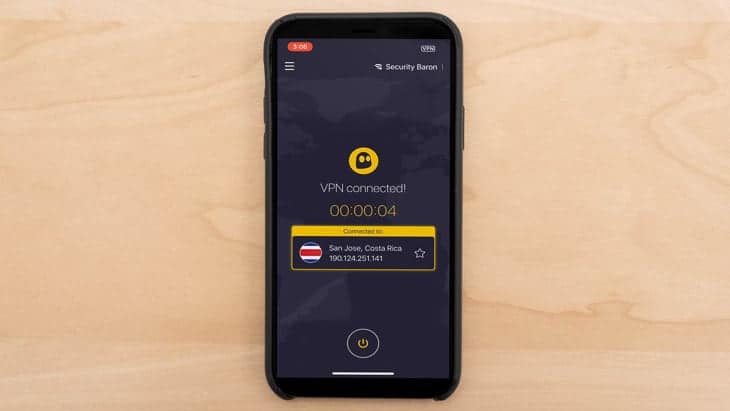 Our Favorite Features
CyberGhost has a lot to offer; we've summarized our favorite features below.
Headquartered in Romania: Where a VPN headquarters is important because it determines whether or not the company falls under Five Eyes, Nine Eyes, or Fourteen Eyes, which are surveillance alliances that apply to certain countries. CyberGhost is headquartered in Romania, which is not included in these alliances, so CyberGhost can never be forced to give up our data to the government.
Great customer service: CyberGhost offers a 24/7 live chat with super responsive customer service specialists. The specialists answered all the questions we had about CyberGhost's payment options in a quick yet patient manner.
Affordability: We spend a lot of time looking at VPNs, so we know a good deal when we see it. $2.29 a month is on the lower end of the cost spectrum, and even its most expensive monthly offering of $12.99 per month won't break the bank. Top competitors such as NordVPN cost between $3.67 and $11.95 a month, so CyberGhost is right in that range.
Kill switch: A kill switch shuts down all of the apps and web activity we have going on in the unlikely event that the VPN fails. While this didn't happen while we were testing out CyberGhost, we like to prepare for the worst and were glad we didn't have to worry about our activity being exposed, even if it was only for a moment.
Expansive network: CyberGhost offers almost 7,200 servers in 113 locations spanning 91 countries, so when it says it has a global presence, it isn't kidding around. The closer we are to a server, the faster our internet experience will be, so we always look for VPNs with a high number of servers. Closer VPN servers optimized our VPN connection. Additionally, if we logged in to another server in, say, the U.K., using a U.K. IP address, we would be able to view the internet as if we were there physically. That opens up whole new worlds (literally) of information and entertainment!
Pro Tip: Lots of VPN companies tout "zero logging" policies. While some VPN companies log more information than others, all VPN companies log at least some information, even if it's very minimal. That's why we go through companies' privacy policies and let you know exactly what is getting logged, and what isn't. Learn more in our privacy guide.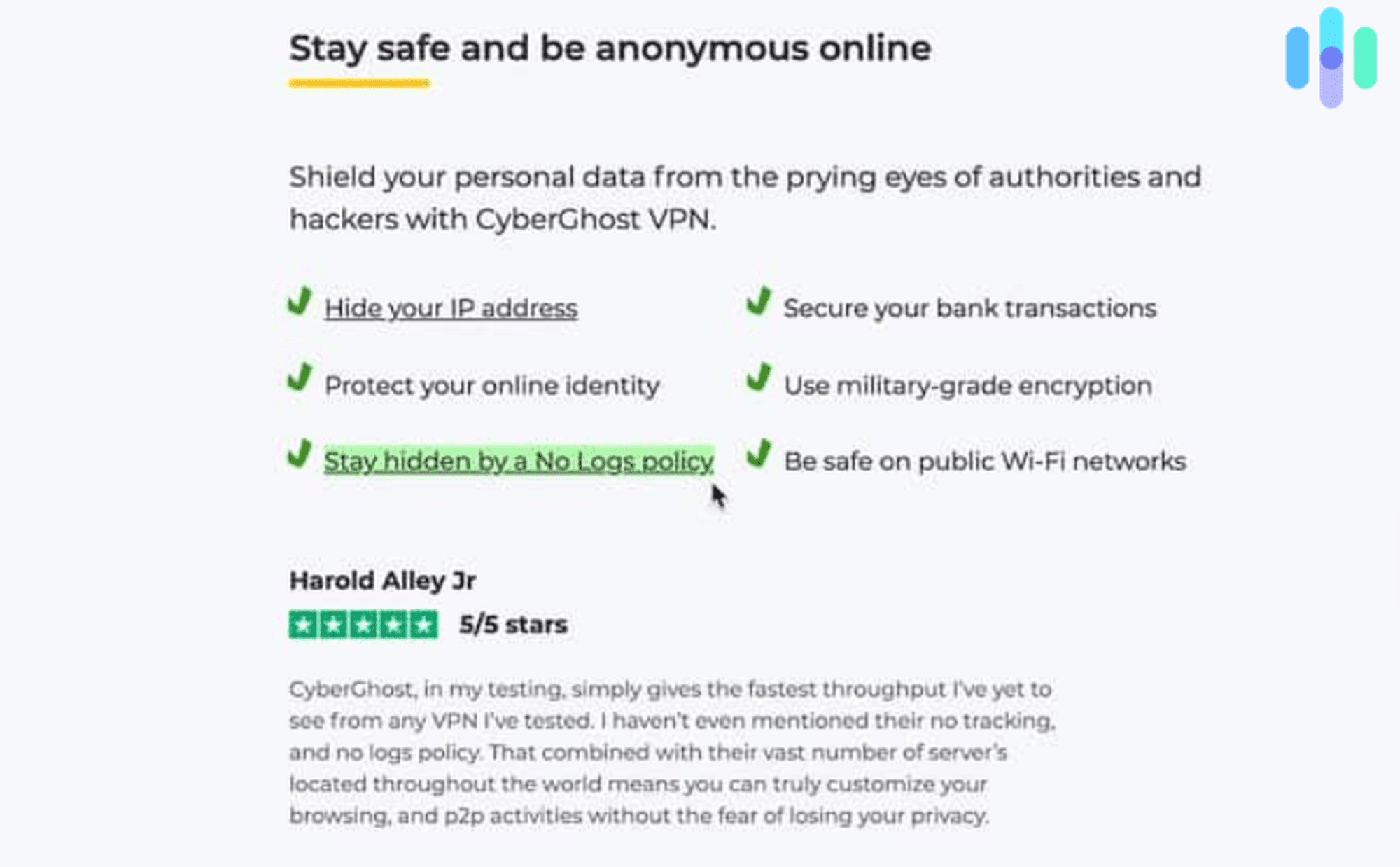 Strong encryption: CyberGhost uses AES-256 encryption, which is the gold standard for encryption on the market. We go even deeper into privacy and security in our full review of CyberGhost, if you want to learn more.
Shared and anonymized IP addresses: When we connected to the Internet through CyberGhost, we shared an IP address with other "Ghosties," which is what CyberGhost calls its customers. This feature made it difficult for hackers to pin down our activity to us, if they ever got past other security measures in place. CyberGhost also added an option to get a dedicated IP address for an additional $4 per month, in the event that we weren't willing to share.
Ability to torrent: We torrented files and shared them directly with our colleagues using the VPN just by clicking the Torrent Anonymously button. It couldn't have been easier, and the files for our video reviews were transferred to our team members without a hitch.
Can watch Netflix: We're all hopelessly addicted to Netflix. For us, being able to stream our favorite TV shows and movies is non-negotiable, and luckily, we could watch Netflix while connected to CyberGhost.
Widely compatible: We used CyberGhost on all of our different devices, browsers, and gaming systems. That consisted of Windows, macOS, Linux, iOS, Android, Chrome, Firefox, Amazon Fire TV Stick, Android TV, Apple TV, Xbox One, Xbox 360, PlayStation 3, and PlayStation 4. While CyberGhost's software and hardware provided versatility, it also earned the third-place slot in our competition for the best VPN for Chrome, second only to formidable opponent ExpressVPN. It also ranked in our top five best VPNs for Fire TV Stick.
Can connect up to seven devices at the same time: We tend to go from screen to screen, so it's important that our protection isn't interrupted (that's the whole point of a VPN, after all)! From our phones to our laptops to our tablets to our Fire TV Stick, we never want our web activity to be exposed to surveillance, and CyberGhost covers us well.
FYI: Each subscription supports seven simultaneous connections. You can download Cyberghost's apps onto as many devices as you have, but you can only connect up to seven of them at the same time.
Privacy
CyberGhost is a no-logs VPN, which means it doesn't log browsing data that can be traced back to individual users. This has been proven by the third-party audit conducted recently by Deloitte, one of the biggest global auditing firms.
CyberGhost does, however, collect IP address information in an anonymized format. It also collects personal information from users, such as names, email addresses, usernames, and payment information, but these are necessary pieces of information in maintaining the service.
Also, CyberGhost kept information such as what country we browsed from, what browser and device we used, and when we used the VPN. It didn't keep track of anything related to our web traffic, or what we did while we used the VPN.1 While it logged all our information anonymously, it did track more information than we would have liked. However, when it comes to keeping our information hidden from the bad guys, CyberGhost does its job, which is what counts.
In Summary
CyberGhost is a great VPN that competes with its pricier competitors. It covered all the necessities of a VPN, like creating a secure internet connection that protected our web activity, without sacrificing too much of our internet speed. Its sprawling network of servers gave us lots of options for connectivity, with a server location in 90 countries.
With a price range between $2.19 and $12.99 a month, CyberGhost is affordable, especially compared to ExpressVPN pricing, which starts at $99 for a 15-month subscription. Two years with CyberGhost costs just $56.94, and it even includes two months of free VPN.
All things considered, as one of the most affordable VPNs on the market, it's hard to say no to CyberGhost, and we'd highly recommend it to our readers.
If you want to compare it to other top VPNs, read our comparisons of ExpressVPN vs. CyberGhost or NordVPN vs. CyberGhost. Or, check out CyberGhost deals and CyberGhost Black Friday deals to see how much you can save.
Frequently Asked Questions
In the event that any of your burning questions have gone unanswered, here are the most popular questions we get about CyberGhost.