Comparing the Top VPN Providers of 2023
We compared the top VPNs on the market so you don't have to
All of our content is written by humans, not robots.
Learn More
When you whittle them down, VPNs all do essentially the same thing; hide our web traffic and replace our IP address to make us completely invisible online. So when we compare VPNs, we have to get down to the nitty-gritty, details like IP addresses, encryption methods, and privacy policies that are surprisingly important. Here's exactly how we compare VPNs, as well as links to our top VPN comparisons.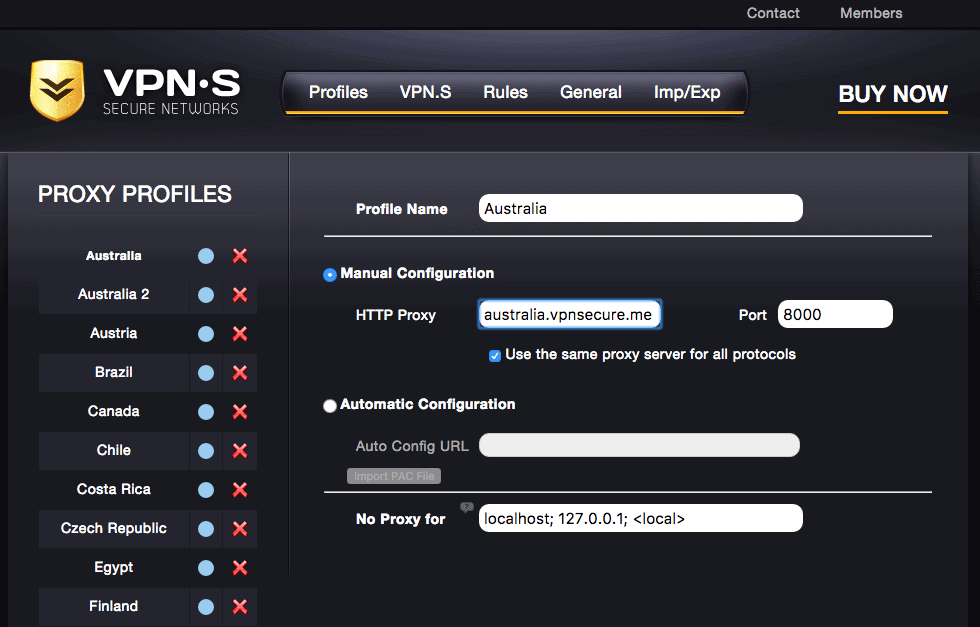 Background Information
Zooming out, we like to look at the company behind the VPN before we touch the VPN itself. This gives us an idea on how the VPN operates, how much it values privacy, and how reputable the brand is.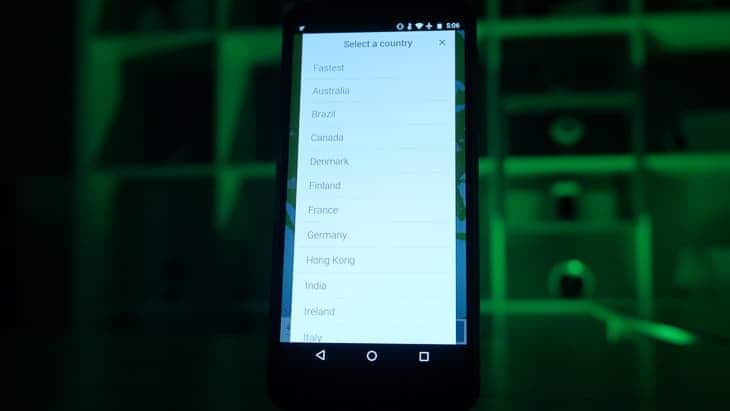 Number of Servers and Locations
Next, we research the number of servers they have and the locations where they have those servers. Generally, more is more in this category. You likely won't use every single one of a VPN's servers, but when you need to change your device's location or stream Netflix from other regions, a good server menu comes handy.
FYI: Our proximity to a server can affect our Internet speed, so we make sure that the VPNs have servers near our office in Brooklyn, New York.
First-Hand Experience
Once we know enough about a VPN, we proceed to one of the most crucial parts of our review process: The hands-on test. We want to see how the VPNs perform versus what they promise. And depending on how they do, we rate them on a scale from one to 10. The three below are our highest-rated VPNs thus far.
Privacy and Security
VPNs are meant to give us privacy online, but we also like to keep private from the VPN company as well as the government. Here's how we compare VPNs in terms of privacy and security.
Privacy Jurisdiction
Where a VPN company is located in matters. We prefer companies headquartered in countries that are non-members to Five Eyes, Nine Eyes and 14 Eyes, which means that they can't be forced to share our information with the federal government. VPN companies based in member countries like the U.S are less desirable.
Privacy Policy
We read each VPN's privacy policy to find out exactly what data of ours they log. It's essential that VPNs not keep our web activity or private IP addresses, but we also prefer companies that keep only the information necessary to uphold our accounts and nothing more. Companies that keep the timestamps of our logins, the total amount of bandwidth we used, or device identifiers are ranked lower than companies with stricter logging policies.
DNS and WebRTC Leak Tests

We perform leak tests on each VPN to make sure our domain names and private IP addresses weren't leaked outside of their encrypted tunnels. We've never had a VPN fail either of these tests, but they're still an essential part of the comparison.
Features
Now that we've figured out which VPN is more trustworthy, we check to make sure that they have essential features, as well as some useful extras to put them over the top.
Kill Switch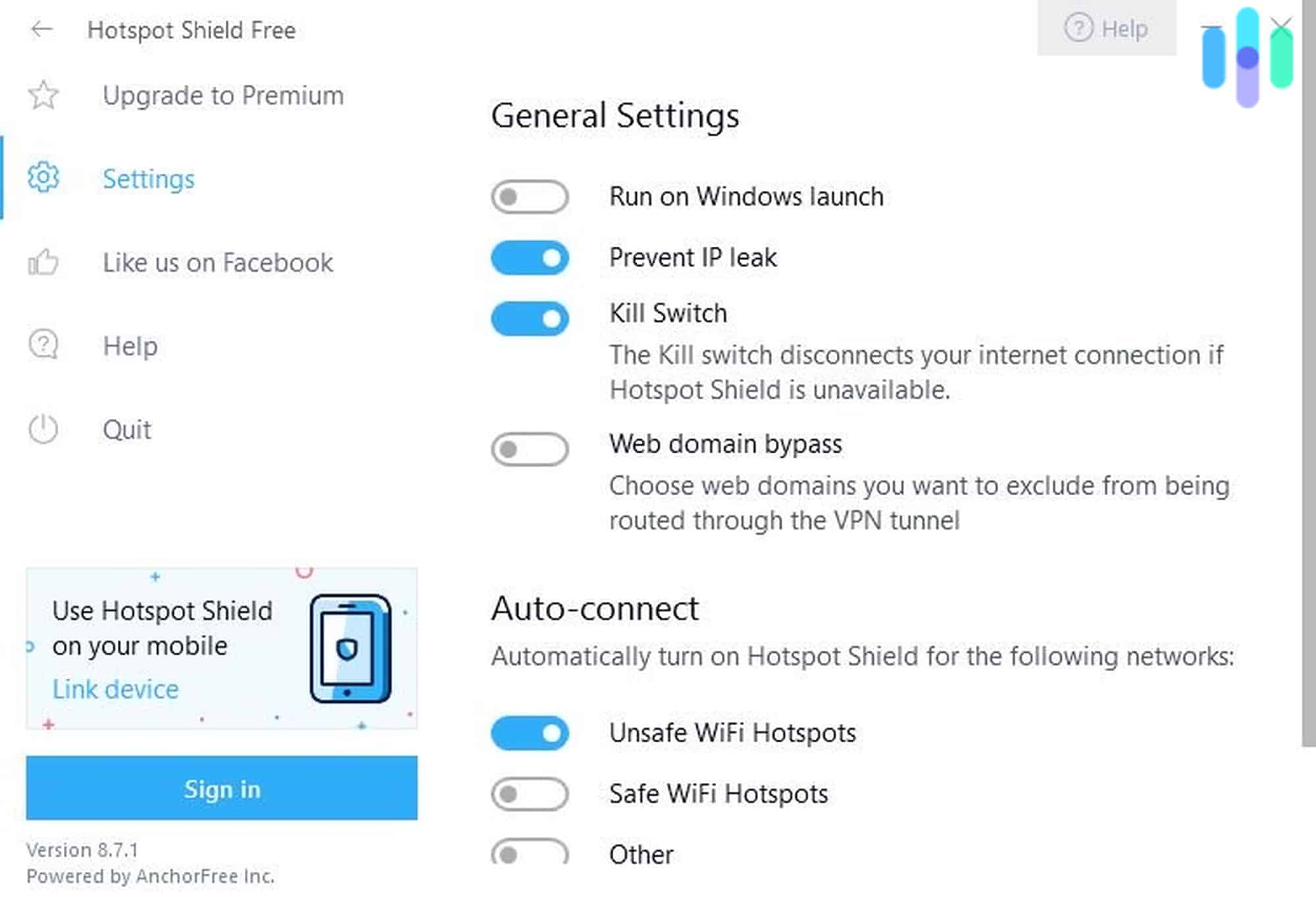 VPNs typically have kill switches that shut down web activity in the event that the service fails; we privilege VPNs with kill switches on all devices versus VPNs with no kill switches or kill switches on some devices but not others.
Torrenting
Many people use VPN to torrent files, but not all VPNs allow this. Although we're not huge torrenters ourselves, as we prefer to stream from our many subscription services, we place VPNs that allow torrenting over VPNs that do not.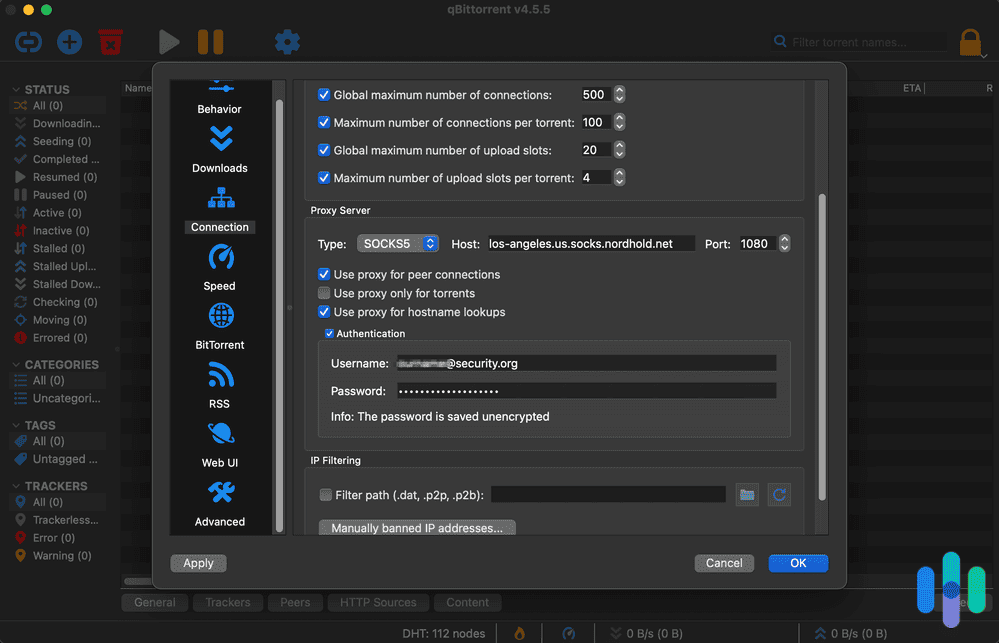 Netflix
The same goes for Netflix; we like VPNs that allow for Netflix usage over VPNs that Netflix has already blocked. However, Netflix is in an ongoing battle with VPNs, blocking their IP addresses as they discover them, so this information should be taken with several large grains of salt.
» Learn How To: Change Your Region on Netflix
Split Tunneling
We also prefer VPNs that let us route some of our traffic to the public Wi-Fi network and some directly to the VPN, as this lowers our bandwidth, creating faster speeds. But not all VPNs have split tunneling, which we take note of in our comparisons.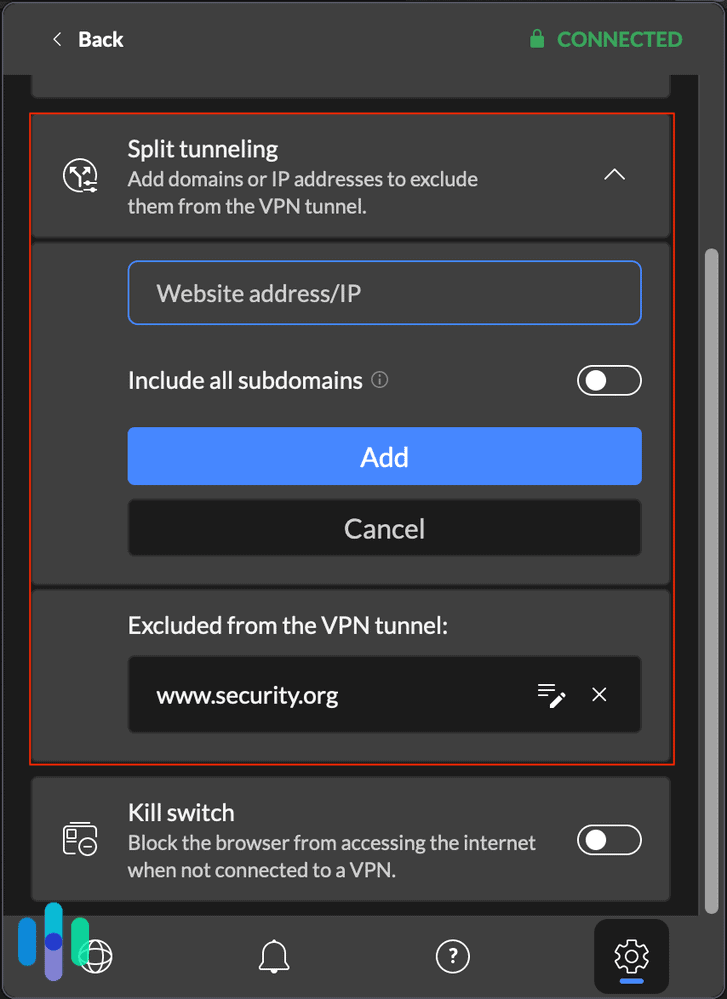 Encryption
For us, the only acceptable encryption method is AES-256, the current industry standard. If VPNs encrypt our web traffic and IP addresses using 128-bit encryption, their status is lowered. Sorry, not sorry!
Multi-Hop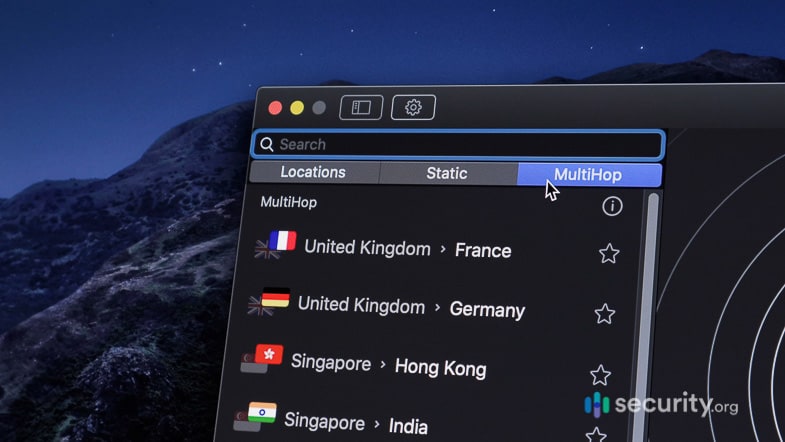 You know the old saying that two heads are better than one? The same is true of servers. We always appreciate VPNs that encrypt our data multiple times through at least a couple of different servers, a process called multi-hop. While it's certainly not a necessity, multi-hop can put certain VPNs over the edge.
IP Addresses
Although we prefer VPNs that give us new IP addresses every time we log on, we also accept shared IP addresses, meaning that although they're the same we connect, we share them with other VPN users, making us easier to hide online. Some VPNs offer dedicated IP addresses for an extra fee; for VPNs like NordVPN, for example, this costs $70 a year, as you can see in our NordVPN pricing page.
» Further Reading: What is a static IP address
Speed
Speed is essential for VPN comparisons. Even though most VPNs will slow us down at least a little, we want to see how much, and whether that changes on Macbooks vs. Windows computers. To figure this out, we use the speed test from Ookla,1 testing for upload speed, download speed and latency, also known as ping, on a Macbook Pro as well as a Windows Vivobook. Once we test out the speeds with and without the VPN connected, we calculate the difference in terms of a percentage to see how much slowdown occurred. Obviously, the fewer differences the better!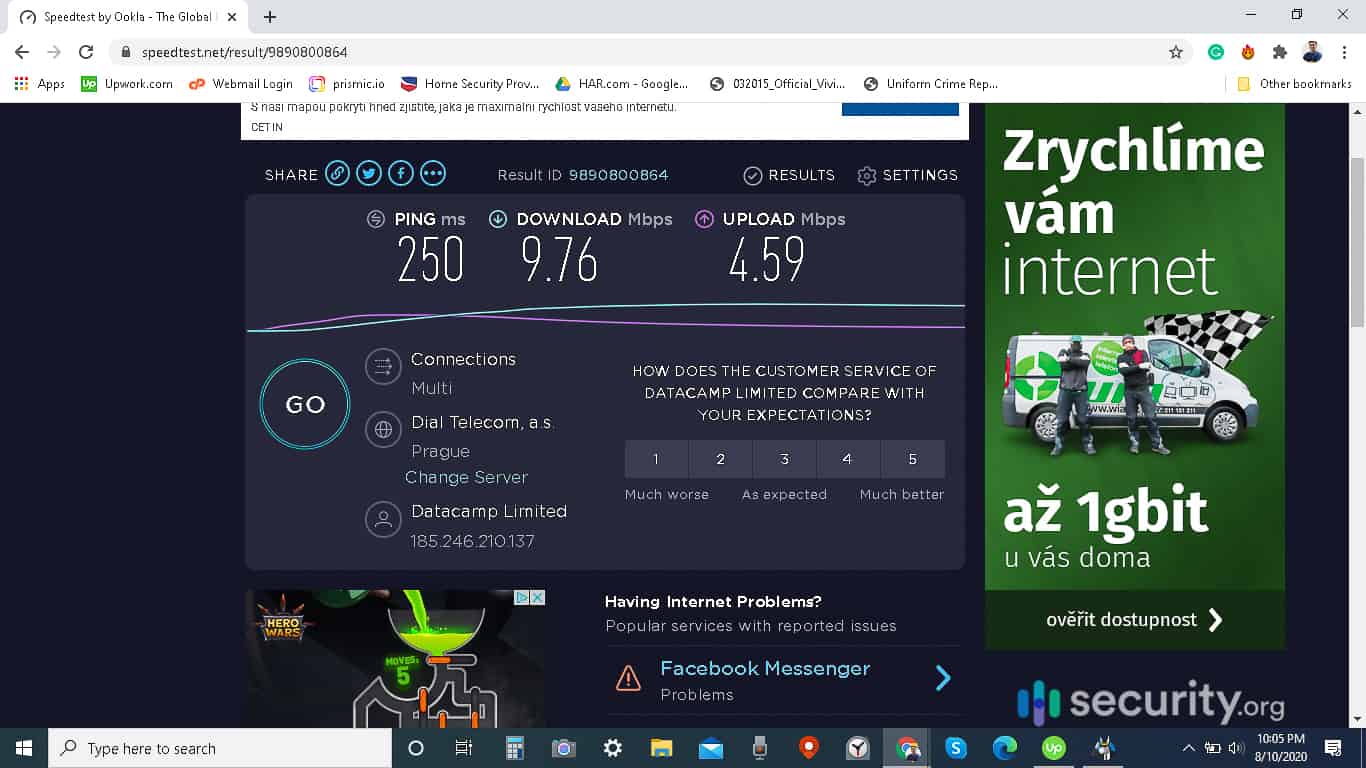 Tip: Make sure you're the only one on your Wi-Fi network during your speed tests! Otherwise, the data won't be totally accurate.
Subscriptions
We are living in a material world, and although there are some free VPNs available, these often have limits on devices connected or the amount of data used. So, we review each VPN's pricing options to make sure we're getting good bang for our bucks.
Prices
When it comes to pricing, the lower the better, although most VPNs cost about $10 a month. We prefer VPNs with flexible contracting as well as discounted prices for longer-term lengths. Many of our readers prefer to sign up for two or even three years so that they can lock in a low monthly rate, although the total price will be billed upfront. We also compare what each subscription actually gave us in terms of the total number of devices connected, the maximum amount of devices connected at once, the maximum amount of server switches as well as the maximum amount of data we can use.
» Learn About: Best Cheap VPNs
VPN Comparisons
Since we've tested out so many of the best VPNs on the market, we've put a bunch of them head to head, applying the above information to see which came out on top.
Recap
And there you have it, exactly how we compare VPNs! If you have more questions or are simply curious about VPNs in general, read our VPN guide as well as our VPN usage study. We also have a Youtube channel2 with a ton of VPN reviews if you're sick of reading, which we totally understand. Speaking of YouTube, we've also compiled a list of the best VPNs for YouTube TV as well. However you learn about VPNs, we hope we helped pick out the right one for your needs.
Frequently Asked Questions
We eat, sleep, drink and breathe VPNs, so we're not done answering your most commonly asked questions.
What is the best VPN of 2023?

The best VPN of 2023 is NordVPN. Based in Panama, a non-member country to Five Eyes, Nine Eyes and 14 Eyes, NordVPN didn't log any of our web activity or IP addresses, and we got Netflix and torrenting access plus fast speeds on Windows and Macs.

Which free VPN is best?

The best free VPN is Hotspot Shield. We got a 500 MB daily data limit for a U.S. server on up to five devices total. The app worked well on Android, iOS, Mac and Windows, and the company didn't log any of our web browsing activities.

Is VPN use illegal?

In the U.S., VPN use is not illegal. However, the same can't be said for every country. In China, for example, VPNs are illegal and blocked by the Great Firewall.