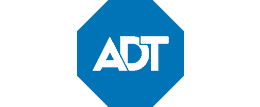 ADT Doorbell Camera Pricing 2023
Find out what it costs to monitor your front porch with ADT.
24/7 professional monitoring
Smart home integrations
Well-established company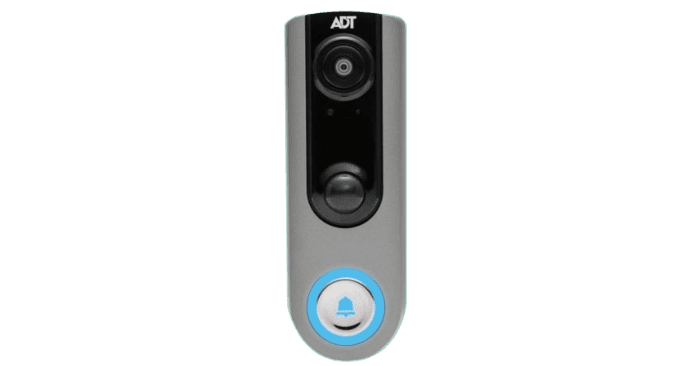 All of our content is written by humans, not robots.
Learn More
By

&

If you're in the market for a video doorbell, ADT gives you options. You can go the full-service route with the ADT flagship system, or you can set up DIY monitoring through the company's Blue by ADT brand. It turns out that you'll pay the same cost for your doorbell camera no matter which one you pick. There's a lot more to doorbell pricing than the cost of the equipment itself. What do we mean? Read on to find out.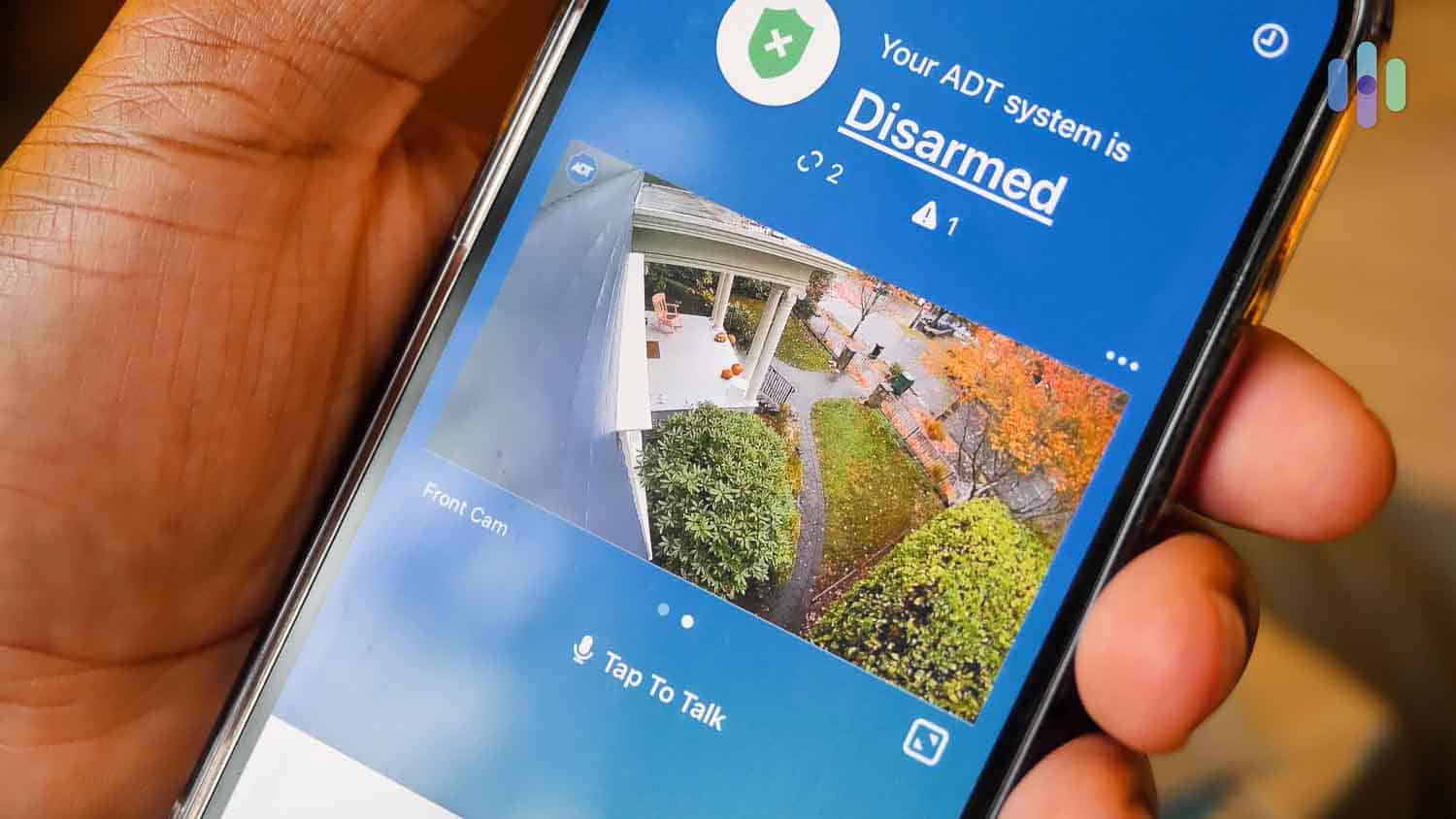 ADT Video Doorbell Options
ADT isn't just one company anymore. There's ADT itself, an old-school full-service monitoring company with a 145-year history. Since 2019, though, the company has also offered DIY monitoring through its Blue by ADT brand. Both brands offer a doorbell camera, and both offer it for $199.99. What you'll pay to install one of these doorbells doesn't end with the doorbell itself, though.
Let's start by looking at ADT's video doorbell option.
In fact, it's a bit deceptive to say ADT's video doorbell costs $199.99. That is what you'll pay if you purchase the doorbell as an add-on to your ADT security system. You can't buy a doorbell, or any other equipment, from ADT a la carte. If you want to monitor your front door, you'll need to invest in an ADT package. Thankfully, these are some of the best home security systems in the business.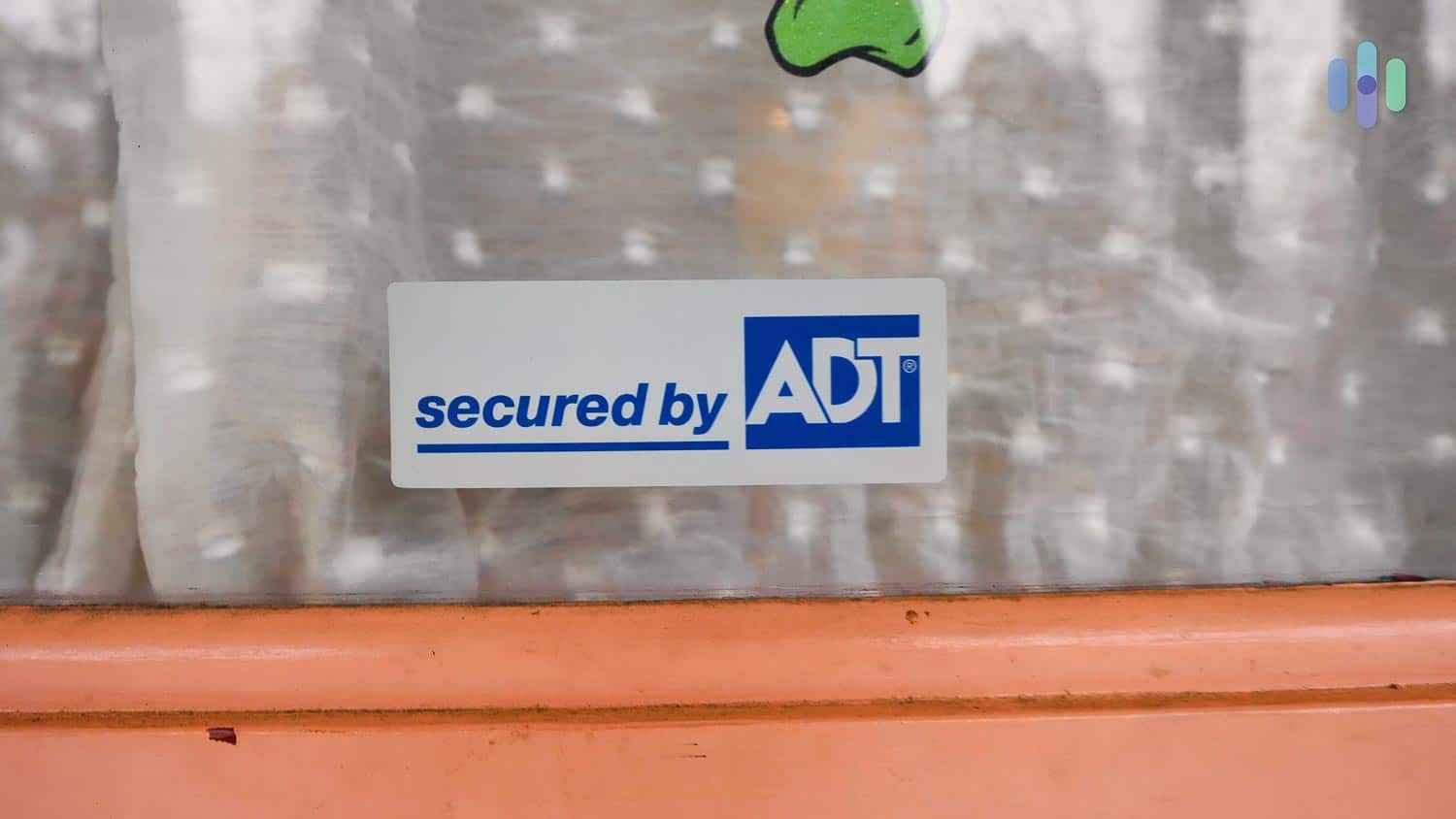 ADT offers three different packages. Only its most expensive package, the Video and Smart Home package, comes with video monitoring. That package comes in 11-piece and 15-piece versions. Both include a doorbell camera.
Video and Smart Home Packages
| Equipment | 11-piece package | 15-piece package |
| --- | --- | --- |
| Touchscreen control panel | 1 | 1 |
| Door/window sensor | 5 | 7 |
| Motion detector | 1 | 3 |
| Smart door lock | 1 | 1 |
| Smart plug | 1 | 1 |
| Indoor camera | 1 | 1 |
| Doorbell camera | 1 | 1 |
| Total Price | $1,149 | $1,449 |
| Price per month (60 months) | $19.15 | $24.15 |
In addition to buying a full equipment package, ADT also requires you to sign up for at least three years of 24/7 professional monitoring. That plan costs $57.99 per month and includes:
Intrusion detection
Voice control
Remote access through ADT's Control app
Smart home automation
Smoke, carbon monoxide, and flood monitoring
Video monitoring
Video clip cloud storage
Finally, you'll also pay a $149 fee to have all your ADT equipment, including the doorbell camera, professionally installed.
The bottom line is that you'll pay $1,298 upfront for an-11-piece system (with doorbell), plus $57.99 per month for monitoring. Or you can finance the upfront costs over 60 months, for $19.15 per month (monthly total: $77.14), which is what most people do.
A 15-piece system costs $1,598 upfront, plus the $57.99 per month monitoring fee. Finance the upfront cost over 60 months for $24.15 per month, and you're looking at a monthly total of $83.14.
Again, ADT is one of the best security providers around, with reliable equipment and monitoring. But if you're not looking for a full system and monitoring service, we think you'll like the Blue by ADT option below.
Blue by ADT Video Doorbell Options
ADT established Blue by ADT to be a DIY home security company. Among other things, that means you can buy individual pieces of monitoring equipment, including doorbell cameras. As with ADT's doorbell camera, the price is $199.99, but you're under no obligation to purchase a package or, in fact, anything else.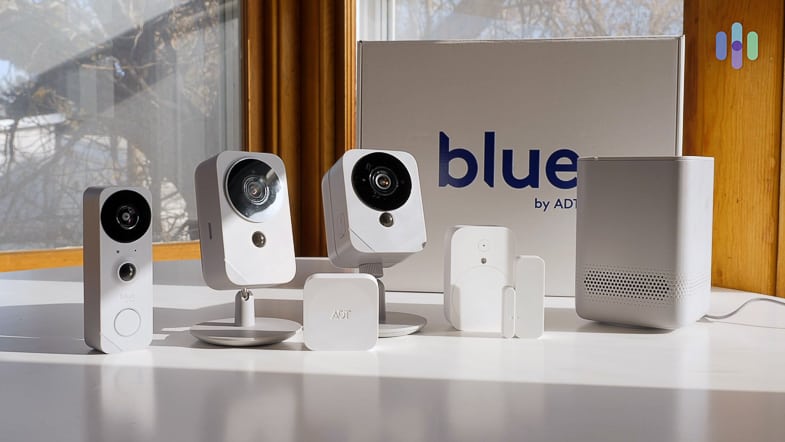 You'll save money on installation since Blue by ADT doorbell installation is also completely DIY. You should know that the company sells only a wired version of its doorbell, so you'll need to do a bit of wiring to get it to work. However, Blue by ADT provides handy instructional videos to help you get through the process with minimal fuss.
In addition, Blue by ADT doesn't require you to purchase a monitoring plan. As with all the companies on our list of the best self-monitored systems, you'll have to do all the monitoring yourself. The company even provides you with 24 hours of cloud storage at no additional cost. In short, you can pay $199.99 for a doorbell and walk away. You'll have nothing more to pay, ever.
However, Blue by ADT does offer professional monitoring for those who want it. That plan is just $19.99 per month and includes:
Customized alerts
Live video feeds
Video review
Unique codes
Remote arm/disarm
30 days of cloud storage
Panic modes
Silent alarms
pro-tip: You can save a bit of money by self-monitoring your home security, but consider signing up for a month of professional monitoring any time you will be out of town or away from home.
Finally, Blue by ADT offers a storage-only plan for DIYers who want the flexibility to record more video. That plan provides 60 days of storage for $2.99 per month.
ADT Doorbell Cameras Features and Tech
Whether you're buying an ADT or a Blue by ADT doorbell camera, you get a number of great features. Both models include the following features:
Two-way audio: Not only can you talk with whoever's outside your door, but with noise reduction and echo cancellation, you'll actually be able to understand them.
Facial recognition: Scan just a few pictures into your system, and your doorbell cameras will be able to tell you who's visiting. In addition, the cameras can recognize the difference between the three P's: people, pets, and packages.
Smart home compatibility: ADT doorbell cameras work well with both Alexa and Google Home. That means you can operate your system with just your voice, and you can create custom routines connecting your doorbell cameras to devices like smart locks.
Night vision: Both cameras feature crystal-clear night vision. The ADT camera uses two LEDs to capture images in the darkest conditions. The Blue by ADT camera uses true-day technology to ensure a clear picture even when the light is changing at dawn or dusk.
Despite these similarities, there are differences between the ADT and Blue by ADT cameras. You'll want to consider these when you're making your final choice.
ADT Video Doorbell Options
| Features | ADT | Blue by ADT |
| --- | --- | --- |
| Model | Google Nest Doorbell Camera | Doorbell Camera |
| Resolution | 960×1280 | 1080p |
| Field of view | 160 degrees | 180 degrees |
| Power | Wired or battery | Wired |
| Durability | IP54, negative 4 degrees to 104 degrees Fahrenheit | Not IP rated, negative 40 degrees to 104 degrees Fahrenheit |
Of course, the most important difference between the ADT and Blue by ADT models has to do with how you purchase them. Buying an ADT doorbell camera requires you to buy a complete home security package and invest in three years of 24/7 professional monitoring. You can purchase the Blue by ADT doorbell camera by itself.
Final Words
Both the ADT and Blue by ADT doorbell cameras cost $199.99. That's a little pricey when you consider some Ring doorbells cost just half of that. And, while ADT's models include useful features like facial recognition and custom activity zones, their resolution isn't exactly top of the line. In addition, the ADT camera is rated IP54, which means it isn't dust-tight and it can withstand splashing water only. The Blue by ADT camera isn't IP rated at all.
The thing is, when you invest in an ADT camera, you aren't just buying equipment; you're buying the ADT name as well, and that's a name associated with quality, integrity, and customer service. When you purchase an ADT doorbell camera, you're signing up for a complete home security package and 24/7 professional monitoring. The same great monitoring is available from Blue by ADT as well. When you take all the extras into account, we think ADT doorbell cameras are worth the extra expense.
FAQ
Want to know even more about ADT doorbell camera pricing options? We've got you covered.