How to Cancel Home Security Contracts
All of our content is written by humans, not robots.
Learn More
While we hope you love your home security system, realistically, that's not always the case. Sometimes, you'll want to cancel your contract, but if you didn't read the fine print when you signed up with the security system provider, that could be a complicated situation. This page covers everything you need to know about canceling your contract with the most popular home security companies, including what a contract is in the first place.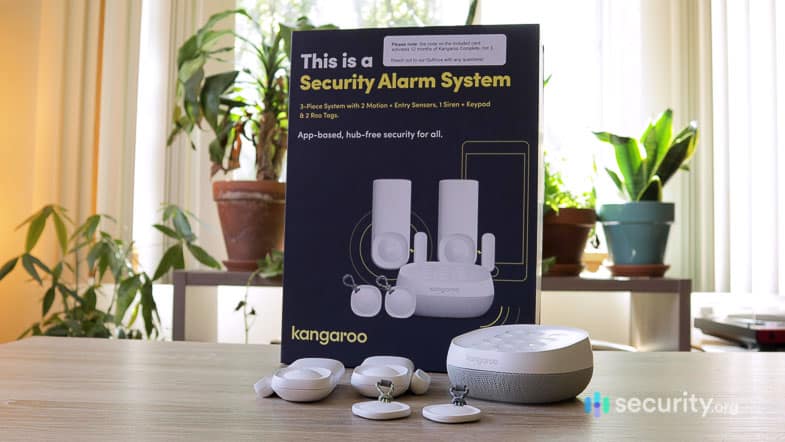 How to Cancel Home Security Contracts
So here's the thing: depending on your contract and the term lengths, you may or may not be able to get out of it. However, if you've read the contract and are within your legal rights to cancel, below we explain exactly how to go about it.
By Company
Different companies have different processes for canceling their contracts. Assuming your contract allows you to cancel, here's how you can contact companies and cancel your contract.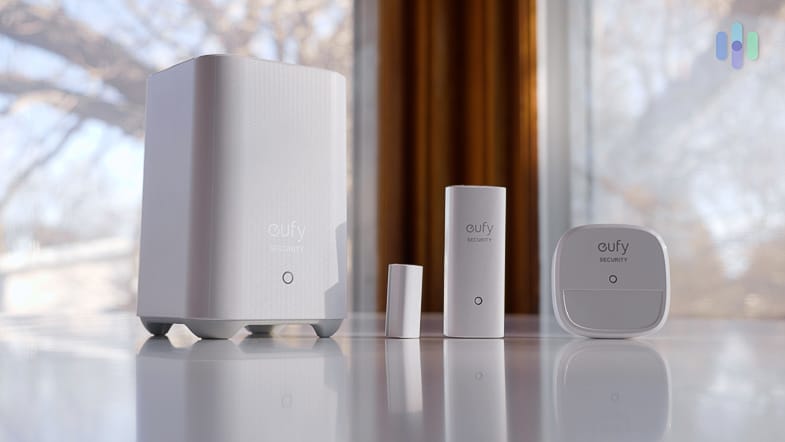 Tips for Getting out of Home Security Contracts
Sometimes, a simple call or email isn't enough to cancel service. You may have to take matters into your own hands. Here's what we recommend:
Read the fine print: Obviously, it's important to read the fine print of any contract, ideally before you sign it. However, if you want to cancel, your contract is the first place you should look to find out about cancellation policies and early termination fees, as well as:

Who owns the equipment
Terms of agreement
Service charges
Warranties
Trial periods
Length of contract.

Write a contract letter: A contract letter is a formal letter that informs a party that the business agreement has been terminated. JotForm has contract letter templates available for free on their website,

1

if you go this route.
Transfer contract: In some cases, you may be able to get out of the contract only if you find a replacement for yourself. If you are moving and no longer need your system, for example, you could transfer the contract to the new homeowners.
Take legal action: If you believe that the home security company has breached your contract, which is legally enforceable, you may have to take legal action.
What to Do if You're Stuck in a Home Security Contract
If you've tried all of the above steps and still can't get out of your contract, you can either do nothing or wait it out, or try the following methods to get the most out of your system:
Upgrade the system: If your security system is insufficient, maybe new equipment or a new monitoring plan would optimize your home's security.
Change the plan to monthly: Some companies allow for month-to-month contracts, meaning you're only obligated to pay for the next 30 days. While some companies allow for monthly contracts, others require long-term agreements before allowing users to switch to monthly billing.
Consider solar or battery power: If a hardwired security system is consuming too much electricity, consider switching to a solar-powered or battery-powered wireless security system.
Move: Many security systems allow you to move the system without incurring any additional fees. If moving is your concern, read your contract to learn about the provider's moving policy.
What Is a Home Security Contract?
A home security contract is a written, legal agreement between two or more parties regarding the purchase of a home security system and/or service. While many companies boast that they haver "no-contract" systems, even a month-to-month subscription still counts as a contract. And contracts can be written on anything, even napkins, order forms or websites, and are considered valid so long as they include:
The legal names of parties
Dates of purchase
Contract length
Pricing
What happens if a party defaults,

2

etc.
FYI: Your contract may not have the word "contract" or "agreement" on it. It might be labelled invoice, work order, terms and conditions, purchase order, or other phrases.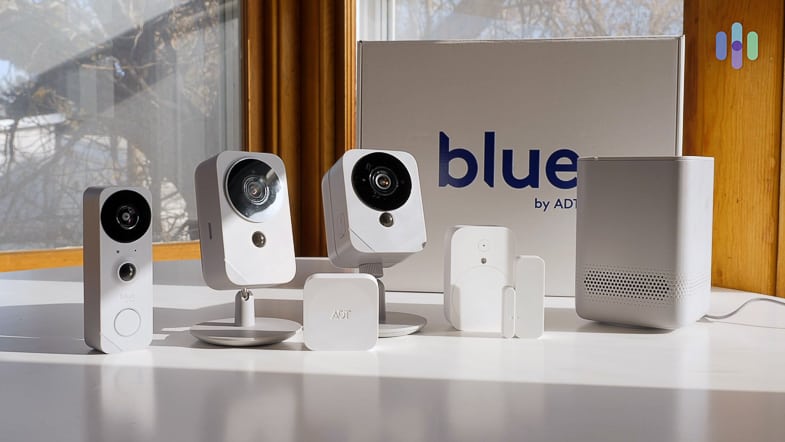 What to Look For in a Home Security Contract
Rather than blindly signing a contract, thinking that you''ll be able to cancel it easily later, it's best to read the fine print, as we mentioned earlier. Specifically, here are some things to look out for:
Early termination fees
Length of contract
What happens if a party defaults
Pricing, including equipment fees
Who owns the equipment, including conduit and wiring
What happens if you move
Auto-renewal terms
It's much more straightforward to read a contract before you sign it rather than trying to cancel it after the fact, so if it's not too late, put your reading glasses on and get your highlighter out, cause it's the reading hour.
Cancellation Policies and Termination Fees
The Federal Trade Commission's Cooling-Off Rule says that customers have three business days to cancel sales over $25 if the sale was made:
At the customer's home, workplace, or dorm
At a seller's temporary location, like a restaurant
This law only applies to sales made in person and not online, and after three days, you'll have to pay termination fees.
FYI: If you purchased a home security system from a salesperson in your home, you have three days to get out of your contract without incurring fees. The three days begin when you sign the contract.
Alternative Systems Without Contracts
If you want to avoid contracts completely, no worries; there are many great home security systems with no monthly fees. SimpliSafe, for example, allows users to use their equipment locally, while use of the app requires a contract. Ring Alarm and abode, on the other hand, both allow for app use even without a contract. Do your research to find a reliable system that doesn't require a commitment of any kind. To learn more, read our pages on Ring Alarm costs and abode costs.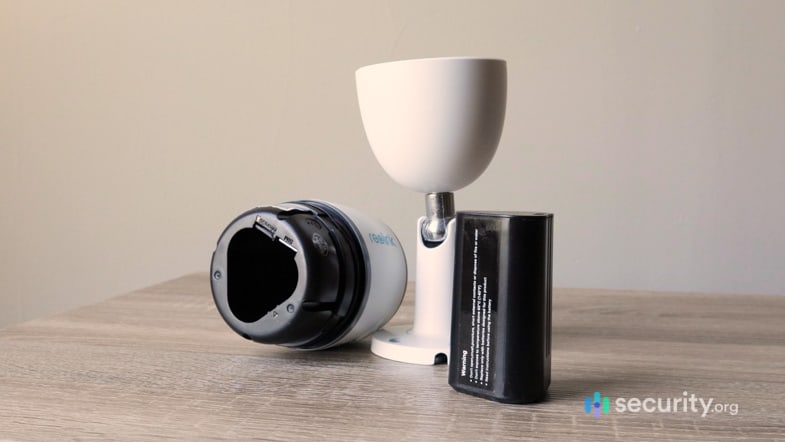 Recap
One of the biggest complaints from begrudged home security customers is that they weren't aware that they signed up for a long-term contract. That's why it's so imperative to read your entire contract from start to finish. At the very least, you'll be aware of their cancellation policy, which will come in handy if you're unsatisfied with your home security system.
Frequently Asked Questions
We're not done yet! Here are the questions we get the most about how to cancel home security contracts.