Fortress Alarm System
Here's information about Fortress' package and equipment costs, monitoring options, and more.
Works with Alexa
Professional monitoring is optional
Can control system remotely through the My Fortress app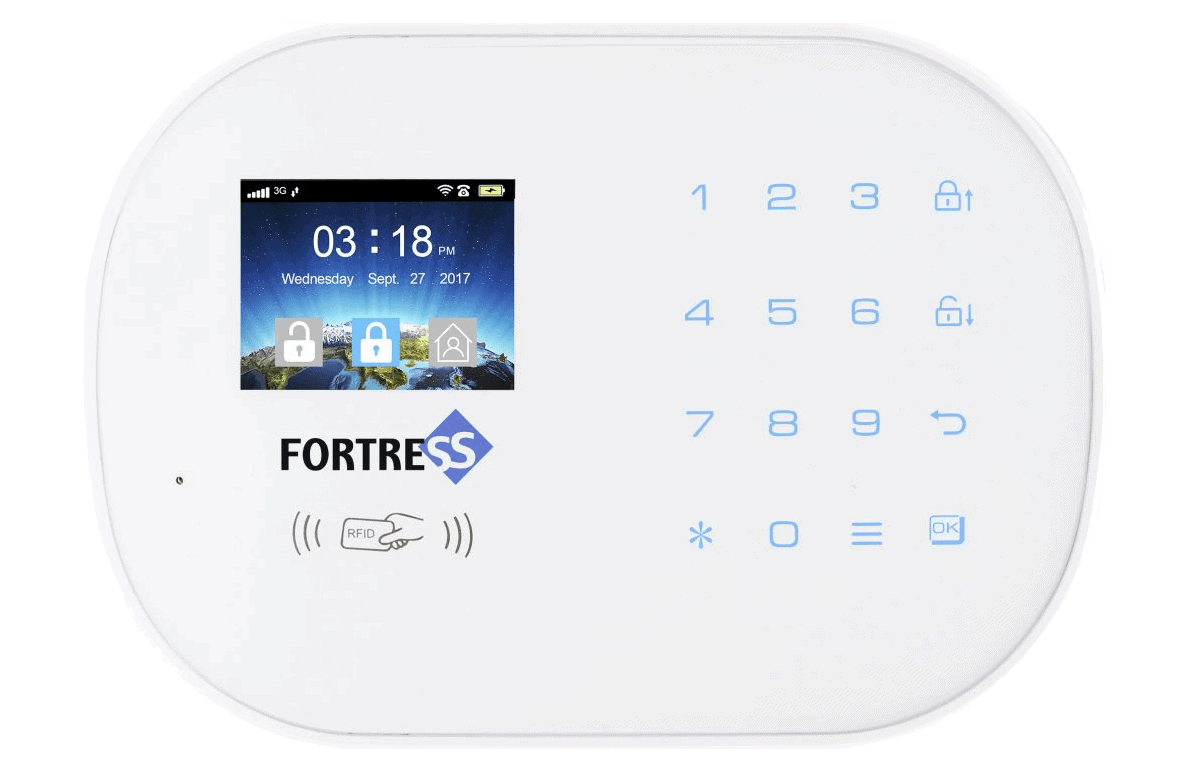 All of our content is written by humans, not robots.
Learn More
By

&

Last Updated
Nov 21, 2023
In a market populated by security systems with high monthly fees and long-term contracts, Fortress Security is a breath of fresh air. There's no need to sign a contract, pay monthly monitoring fees, or have your credit checked to use a Fortress system. You can simply purchase one and you're good to go. However, before you do that, it's vital to understand what it entails to have your home protected by Fortress. In this article, our home security experts explain the most important things you should know before buying a Fortress system, including its useful features, equipment and monitoring pricing, as well as how it compares with other industry leaders. Let's dive in!
Favorite Things About Fortress
We at Security.org are no strangers to Fortress Security. In fact, we have tested Fortress' current flagship system, the S6 Titan. If you want to read about our full experience, you can find our Fortress review here, but if you want the bottom line, we've listed below Fortress' features that we liked most.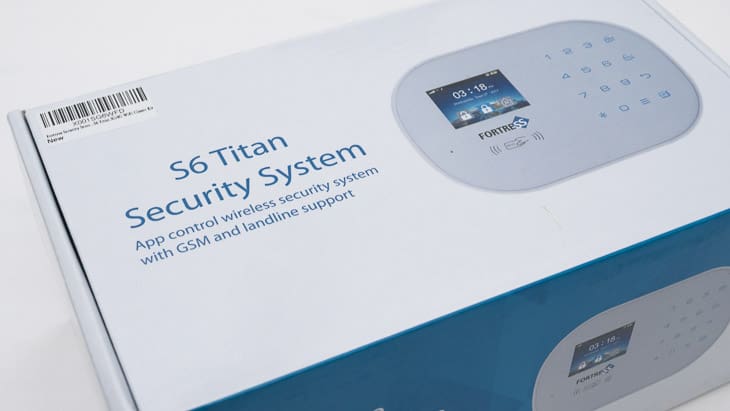 Easy DIY installation with pre-programmed devices: Fortress shipped the S6 Titan system to us pre-programmed to work out of the box. All the components connected to the main panel right after we turned them on.
No monthly monitoring fees and contracts: Although Fortress offers optional subscriptions, we could have used our Fortress system without paying any monthly fees or signing a contract. However, we like that professional monitoring by a third party and cellular backup are also options.
Connects to a landline, Wi-Fi, or cellular signal: The Fortress system we tested used either landline, Wi-Fi, cellular signal, battery backup, or all four to inform us of potential break-ins.
Inexpensive equipment packages from $130 to $400: We purchased a classic kit worth $270, which included seven security sensors, five accessories, one siren, and one control panel, a pretty good deal for so many components. You can also build a customized system, but we recommend purchasing packages to gain access to discounts.
Scalable and flexible components: With Fortress, it's okay to start small. Your security system can grow with you. Besides the components included in packages, Fortress offers add-on accessories that you can integrate into the system anytime.
See How Fortress Stacks Up to Monitored Systems
Fortress is entirely DIY-monitoring. That saves a lot of money. You can buy equipment for as little as $160, and never have to pay another penny. If you're worried about having to keep a constant eye on your system, though, you might prefer a more full-service system. Check out the professional monitoring options from these three systems: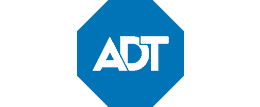 Equipment Pricing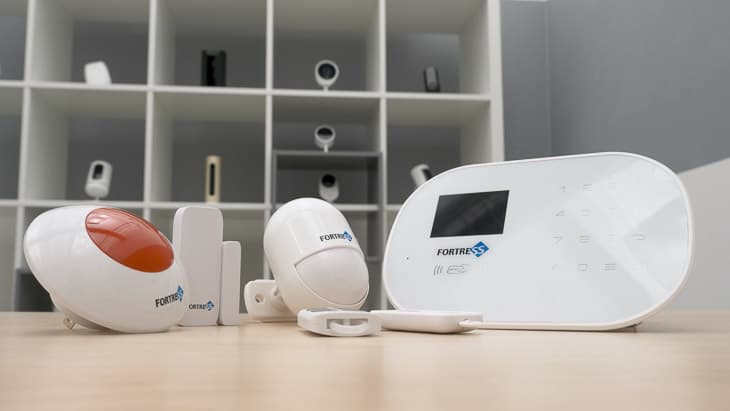 When buying a Fortress security system, you have two options: you can either customize your security system or buy a package already put together by Fortress. If you ask us, purchasing an existing package is the way to go as such packages often unlock savings. We did the math and found that the $270 S6 Titan Classic Kit we purchased actually included over $450 worth of equipment if the components were purchased individually. That's a $180 saving right off the bat, good news for your wallet.
Each Fortress system comes in four pre-designed packages which are separated by the control panel, either the S03 or the S6. S03 packages range between $129.99 and $249.99, while the more advanced S6 Titan comes in $249.99 to $399.99 packages.
KNOW YOUR FORTRESS SYSTEM: Fortress' main product lines are S03 and S6 Titan. S03 is cheaper, has a lower-end main panel, and doesn't support professional monitoring and cellular backup, while the S6 Titan has a more advanced main panel that supports landline, Wi-Fi, and cellular backup for communication as well as professional monitoring by third-party monitoring companies.
S03 Equipment Packages
Package Name
Components
Price
S03 Starter Kit
1 S03 Main Panel
1 Motion Sensor
1 Door/Window Contact Sensor
2 Remote Fob
2 RFID Key Tag
1 Internal Siren
$129.99
S03 Classic Kit
1 S03 Main Panel
2 Motion Sensor
5 Door/Window Contact Sensor
2 Remote Fob
2 RFID Key Tag
1 Siren
1 Panic Button
$159.99
S03 Deluxe Kit
1 S03 Main Panel
3 Motion Sensor
8 Door/Window Contact Sensor
3 Remote Fob
4 RFID Key Tag
1 Internal Siren
1 Outdoor Siren
1 Panic Button
$229.99
S03 Deluxe Pet Kit
1 S03 Main Panel
3 Motion Sensor
8 Door/Window Contact Sensor
3 Remote Fob
4 RFID Key Tag
1 Internal Siren
1 Outdoor Strobe Siren
1 Panic Button
$249.99
S6 Titan Equipment Packages
Package Name
Components
Price
S6 Titan Starter Kit
1 S6 Titan Main Panel
1 Motion Sensor
1 Door/Window Contact Sensor
2 Remote Fob
2 RFID Key Tag
$249.99
S6 Titan Classic Kit
1 S6 Titan Main Panel
2 Motion Sensor
5 Door/Window Contact Sensor
2 Remote Fob
2 RFID Key Tag
1 Plug-in Siren
1 Panic Button
$299.99
S6 Titan Deluxe Kit
1 S6 Titan Main Panel
3 Motion Sensor
8 Door/Window Contact Sensor
3 Remote Fob
4 RFID Key Tag
1 Plug-in Siren
1 Outdoor Siren
1 Panic Button
$399.99
S6 Titan Deluxe Pet Kit
1 S6 Titan Main Panel
3 Motion Sensor
8 Door/Window Contact Sensor
3 Remote Fob
4 RFID Key Tag
1 Internal Siren
1 Outdoor Strobe Siren
1 Panic Button
$399.99
Add-On Equipment Pricing
One thing we really like about Fortress is its scalability. Even if you choose an existing package designed by Fortress, you can customize your system by purchasing additional equipment. Aside from expanding your security system by size, you can expand its features by buying sensors and accessories not included in the original package.
Equipment Pricing Breakdown for Fortress
| Device | Price |
| --- | --- |
| S6 Titan Main Panel | $199.99 |
| S03 Wi-Fi Main Panel | $99.99 |
| Total Security Solar Siren | $99.99 |
| Indoor/Outdoor Siren | $55.00 |
| Total Security Outlet | $45.00 |
| Glass Break Sensor | $34.99 |
| Gas Leakage Detector | $34.99 |
| Pet Immune Motion Detector | $32.00 |
| Motion Detector | $28.00 |
| Vibration Sensor | $24.99 |
| Water Sensor | $24.99 |
| Remote Fob | $19.99 |
| Internal Siren | $19.99 |
| Panic Button | $15.99 |
| Total Security Door/Window Contact Sensor | $15.00 |
| Fortress RFID Keytag | $10.00 |
Fortress Monitoring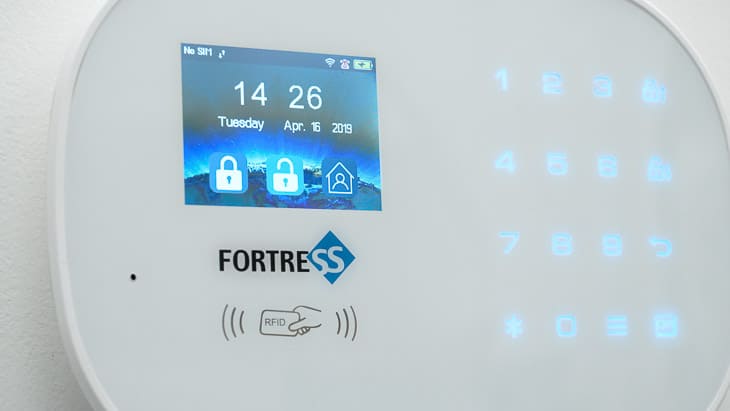 As far as monitoring goes, Fortress opted to stick with the monitoring method they are most known for, which is self-monitoring. With this setup, it is ultimately your responsibility to monitor your security system, thus the name "self-monitoring." The Fortress system will send alerts and sound its sirens in the event of a break-in, but it will be your job to call the cops if necessary.
If you're wondering if there's a way to somehow have your Fortress system professionally monitored, that's good thinking and the answer is actually "yes." However, a third party—not Fortress—will be the one in charge of monitoring. You'll also need a working landline and the S6 Titan security system.
Did You Know: Although you can save money by self-monitoring your security system, professional monitoring has its advantages, most notably, having peace of mind that your alarm company can call for help on your behalf.
Cellular Backup
With Fortress, you can self-monitor the system all you want without paying a monthly fee. However, you do have the option to add cellular backup for $7.99 a month. Basically, with cellular backup, Fortress will continue to send alerts even in the middle of a landline, internet, or power disruption. Alerts can be in the form of SMS or automated calls, but keep in mind that there is a 100 call-minute-limit per month (one SMS text equals one call minute), so that's something to keep in mind as well.
Professional Monitoring
We explored the professional monitoring option when we tested the S6 Titan. Fortress recommended Alarm Relay as the third-party monitoring company. Alarm Relay charges $8.95 per month billed annually for professional monitoring with a one-time $35 activation fee. It seemed like a pretty good deal, but when we contacted Alarm Relay, we were told that they only supported the Total Security (now defunct) system from Fortress. Even with that system, they claimed to have had trouble connecting with Fortress half the time. When we asked Fortress if they can recommend another monitoring company, we were simply told to search for "local professional monitoring" on Google, so basically, you're on your own.
Assuming you can get the Alarm Relay monitoring option to work, here's a breakdown of how much you'll pay upfront:
Activation Fee: $35.00
Monitoring Fee: $8.95/month x 12 months = $107.40
Fortress System: $129.99 to $399.99
Fun Fact: Many insurance companies offer a discount if you own a professionally monitored burglar alarm.
Smart Home Integration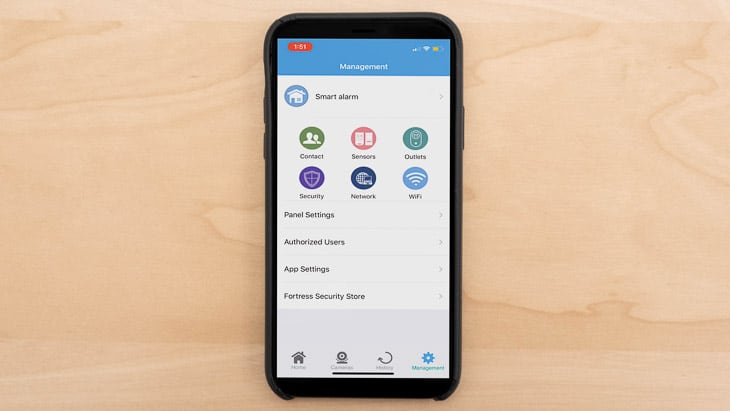 Fortress is a well-known name in the home security market, it's not a brand you'll usually see in smart home conversations. That's because Fortress does not integrate with smart home brands sans one: Amazon Alexa.
In case you're unaware, Amazon Alexa is a voice AI you can talk to through any of the Amazon Echo smart speakers, Fire Tablets, Fire TV remotes, and third-party Alexa-enabled smart speakers. Its main feature is voice control using the wake word, you guessed it, Alexa. Thanks to Alexa's partnership with hundreds if not thousands of smart home brands, you can control just about any smart home product with your voice. Fortress is one on the list.
Since we tested the S6 Titan, we were able to experience this integration first-hand. It worked well most of the time. It allowed us to control some of Fortress' functions hands-free, simply by saying (or sometimes yelling) "Alexa, ask My Fortress to Disarm/Arm Home/Arm Away." We noticed that adding the phrase "ask My Fortress" was necessary for Alexa to know where to send the command.
To make the magic happen, we linked our Fortress system to our My Fortress mobile app account, and then linked that account to our Alexa app as a Skill. After doing that, we were able to use commands such as:
Alexa, ask My Fortress to Disarm.
Alexa, ask My Fortress to Arm Home.
Alexa, ask My Fortress to Arm Away.
Alexa, ask My Fortress to get the activity feed.
As a side note, you will need to provide a voice PIN every time you attempt to disarm Fortress with your voice.
Comparing to Competitors
Although most security systems today offer professional monitoring, there are still security companies that compete with the same piece of the pie as Fortress, most notably are abode and Ring Alarm. What's most significant to us is that abode and Ring Alarm both offer professional monitoring in-house, unlike Fortress that relies on a third party. It's nice to have options, but unfortunately, the only pro-monitored option offered by Fortress turned out to be a bust (in our case, anyway).
On the brighter side, Fortress offers one of the most flexible self-monitored systems. When self-monitored, Ring Alarm and abode only use Wi-Fi to send alerts. Fortress uses Wi-Fi and a landline connection, with the option to add cellular backup for $7.99/month. The addition of landline makes Fortress an ideal self-monitored option in remote areas where internet connectivity and cellular signal are scarce.
Overall Value
Fortress Security is a decent security system. What makes it decent and not great, you ask? Well, they do a lot of things correctly. Fortress is flexible, versatile, and relatively inexpensive with no mandatory monthly fees, contracts, or hidden charges. They even give huge discounts if you purchase packages instead of individual components. However, Fortress is lacking in two important aspects: smart home integrations, besides Alexa, and in-house professional monitoring options. We also find some of their products slightly outdated, like the glass break sensor that needs to be plugged into power (most are wireless nowadays).
All in all, we believe that Fortress is a good fit for some, especially those who are looking to get a self-monitored security system with no hassles. However, if you're planning to buy a system from them, it's best that you do so fully informed of both the upsides and the downsides, much like anything in life.
FAQs
Fortress isn't the most popular home security system, but still, people had more questions about it than we could answer above.