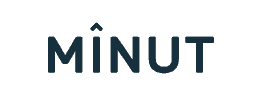 Minut Point Alarm
Minut Pricing, Packages, and How It Integrates With Your Smart Home
Entire security system in one device for $129.99
No mandatory monthly fees
Currently works with Alexa, Google Assistant and IFTTT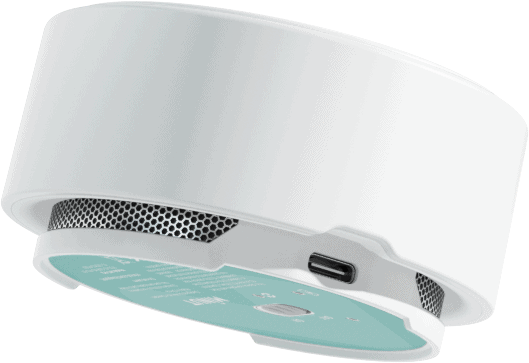 All of our content is written by humans, not robots.
Learn More
By

&

Last Updated
Nov 20, 2023
It's rare that we see an entire security system boiled down to a single device, but then again, Minut isn't your average security system. Their Point Smart Alarm, which covers 753 square feet, encompasses what many security companies have in multiple devices, sensing for motion, temperature, humidity, glass breaking, mold, light, noise, and even existing smoke and CO alarms. Add in a siren and you've got a comprehensive security system for your home. But how much does Minut cost and are there any monthly costs after you buy it? Our experts have all the answers, so let's get down to it.
Plan pricing
| Plans | Price per month |
| --- | --- |
| Starter | $0.00 |
| Standard | $7.99 |
| Pro | $14.99 |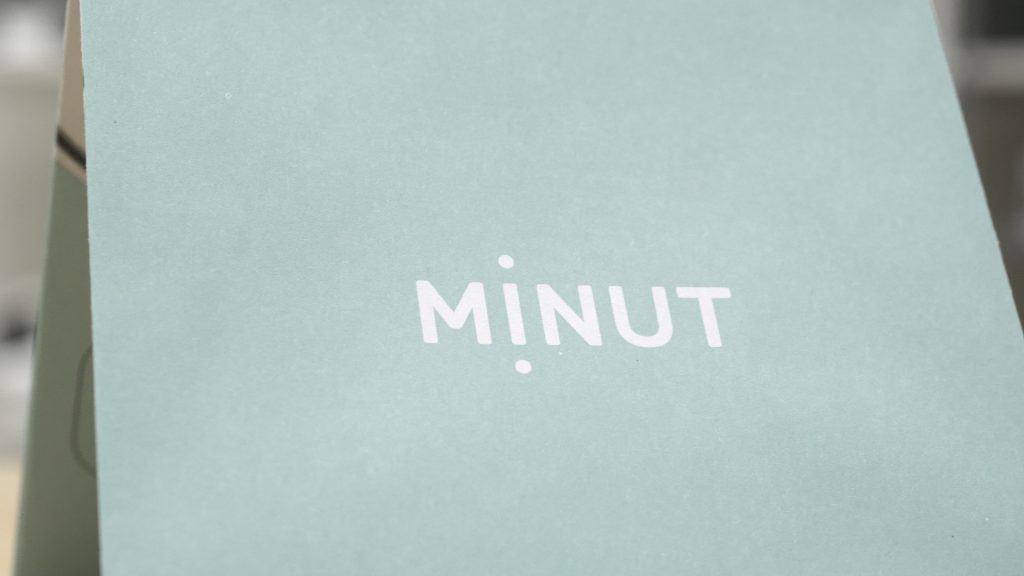 Point Smart Alarm Costs: How Many Do I Need?
If you have a home or apartment that's 753 square feet or smaller, one $130 device will do, although you can buy multiple units if your home is any bigger. You can also learn more about the Point in our full review of Minut.
| Number of Devices | Maximum Amount of Square Footage Covered | Total Cost |
| --- | --- | --- |
| 1 | 753 | $130 |
| 2 | 1,830 | $260 |
| 3 | 2,584 | $390 |
Minut only sells one device: the Point, so if you were looking for a system with entry sensors, security cameras, video doorbells, panic buttons, and other security devices, you may have to buy these components from another company.
FYI: One Point Smart Alarm can cover a small apartment or home.
Is All-in-one for You?
We think it's cool that Minut manages to pack so many features into one device–motion sensing, temperature detecting, glass break sound detection, and even CO and smoke detection. And it does all that for just $130. Still, some homeowners prefer more traditional systems with multiple components and cameras. For that, you might consider one of our favorite picks below: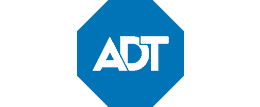 Minut Monthly Costs
If you want to avoid monthly fees completely, you can do that too with Minut. The company doesn't offer professional monitoring or cellular backup, although this isn't as necessary as the Point is a wireless device. However, if your Wi-Fi or Bluetooth shuts down, you may not be able to receive notifications from the Point, the price to pay for home security with no monthly fees whatsoever!
Now, for you that means that you'll be completely responsible for your home's security, so you'll need to pay attention to every notification. We recommend getting a security camera from another company so you can see what's happening at home and verify the emergency before contacting the police. You might also want to look for 24/7 professional monitoring from a third party so that you're not totally responsible for all of your alarms going off. Rather, you'll have a team of people that will respond to every alarm. If they see that the emergency is legitimate, they can actually call the proper services for you, be it the local hospital, fire department or more commonly, the police. But with Minut alone, it'll be self-monitoring only.
However, if you have multiple homes with Points, you can sign up for Minut Plus, which will give you an unlimited sensor history as well as let you add friends and family to your account, pretty cool right?
| | Basic | Plus |
| --- | --- | --- |
| Sensor history | 90 day | Unlimited |
| Multiple homes | No | Yes |
| Multipe users | No | Yes |
| Add friends and family to home | No | Yes |
| Monthly Price | $0.00 | $7.99 |
The cost is only $7.99 a month, so this may make sense for someone that's managing multiple homes with different residents. So if you're a property manager or if you simply have multiple homes (lucky you!), then Minut Plus could be a good investment But again, this is optional, so most people will pay $0 a month with Minut. Either way, you'll receive:
Monitoring or noise
The ability to customize your thresholds for alarms going off, particularly useful for the motion and glass break sensing
Automatic notifications
An analysis of your mold risk
A silent alarm if you only want to be notified without the device going off
Sound recognition for existing alarms, saving you money on having to replace the devices themselves
Google Assistant and Alexa integration.
Minut and Our Smart Home Setup
We've got some more good news for you: Minut works with Alexa, Google Assistant, and IFTTT, allowing for hundreds of ways to connect it to our existing smart home setup, which is nothing if not extensive. However, we'd like to note that while Google Assistant works everywhere, Alexa will only work in the United States, so if you're outside of the U.S and would like an Alexa integration, Minut may not be your best bet. Also, if you're in the Apple ecosystem, you might want to wait on Minut: a HomeKit integration is in the works, although it's not available currently.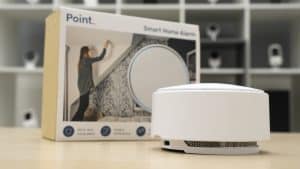 Needless to say, we're already in both the Amazon and Google ecosystems. Using Alexa, we could arm and disarm the Point with our voices only (which included saying the pin code for disarm, obviously). The Google Assistant1 action for Minut is called Point Home, and it worked pretty differently from Alexa. We could only arm it with Google Assistant, not disarm it, but on the flip side, we were able to ask for the temperature, which was convenient.
| Voice assistant/ IoT integration | Minut-compatible? |
| --- | --- |
| Alexa | Yes, but only in the U.S. |
| Google Assistant | Yes |
| IFTTT | Yes |
| Siri | No |
Tip: If you want to disarm your Minut Point alarm using your voice, use Alexa instead of Google Assistant.
But what we're most excited about with Minut is it's IFTTT integration. IFTTT, which stands for If This Then That, and it allows connected devices from different manufacturers to work together and automate your smart home. Let's give an example. Since Minut doesn't come with a security camera, we used the Arlo Pro 2, which is also IFTTT-compatible, with the Point, having it arm as soon as the Point does. This way, we didn't have to arm both devices separately everytime we left the house; they triggered each other.
Another integration we put together was with our Philips Hue smart lighting, which also works with IFTTT. Sometimes, robbers will try to figure out if you're home before choosing your house, and if your lights are randomly turning off and on, it seems like you're home. Since Philips Hue has a home mode that does just that, we were able to have home mode turn on automatically when Minut was armed. Bright idea, right?
There are literally thousands of more products that work with IFTTT, allowing Minut to be used in a ton of different ways. The more creative, the better!
How Does Minut Compare?
Since Minut is so different from your typical security system, it's hard to compare it to competitors, but we'll take a whack at it anyway! Minut combines some tenets of traditional home security, like sensing for motion and the sound of glass breaking, with environmental features like temperature, humidity and mold sensing. It even makes your smoke alarms smart, so all in all, it's a motion sensor, glass break sensor, thermometer, and siren combined. If you had to buy these devices separately, which you would at any other company, the cost would certainly be above $130. Some companies charge $50 for a motion detector alone, as well as requiring monthly fees that can be up to $60 a month, which you might remember from ADT's costs. So yes, Minut is one of the most affordable security systems around.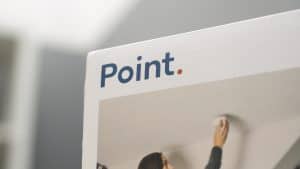 Can Minut stand toe-to-toe with other brands? Find out below.
Wondering if Minut is right for you? We squared it up with the best systems available to help you make a smart decision.
Is Minut Valuable?
At a minimum of $130, Minut is certainly a good bang for your buck system. However, if you want a more extensive security system with cameras and video doorbells, Minut may not be sufficient. Still, it's a start, especially for someone that lacks smart security or environmental monitoring at all. Minut is a great option for anyone on a budget or anyone that doesn't want to pay monthly fees for their home security. And since only 30% of all people in the United States have security systems, Minut is a good place to start for the remaining 70%. Whether you're a renter, an apartment-dweller or someone with multiple homes, Minut is easily scalable and super affordable.
FAQs
When it comes to smart home security, Minut is anything but ordinary. You all asked a lot of questions about it, which we're happy to answer below.