Arlo Review
Camera-based home security systems with top-of-the-line equipment
What We Like
Integrations with Alexa and Google Assistant
Video resolution of up to 4K
Infrared night vision on all cameras and color night vision on some
What We Don't Like
Not the lowest prices for smart security cameras
Person detection only available with Arlo's paid subscriptions
Not all cameras have free cloud storage
Bottom Line
From the Arlo Essential to the Arlo Pro Ultra 2, Arlo is known for its high-quality video and artificial intelligence features. We got notified whenever our Arlo cameras detected people, packages, or pets, leading to very specific and helpful notifications.
Arlo is one of the top security camera brands today — a product of the brand's constant improvements and innovation. We witnessed Arlo's evolution ourselves. It started with the Arlo Wire-Free, a battery-powered indoor and outdoor security camera, and then it just branched out from there with an ever-expanding line of wire-free, wireless, and wired security cameras.
Along the way, we've had the pleasure to test some of Arlo's most successful products, and in this review, we're giving you a glimpse of what it's like to live with them. We're giving you the full scoop on the two Arlo Pro models, the Arlo Pro 2 and Arlo Pro 3, as well as the original Arlo Ultra model. We have lots to cover, so let's start!
Editor's Rating
Wireless home security cams
Wide-range of high-quality camera options
Third-party smart home integration
Our Assessment of Arlo And Other Top Options
Arlo offers high-quality hardware backed by a reliable mobile app, but it falls a bit short when it comes to pricing. Their cameras tend to be relatively pricey, and some advanced features require a subscription. If you're curious how Arlo matches up with affordable but top-quality cameras, read our Arlo vs Lorex and Arlo vs Ring comparison guides. Or check out those options below: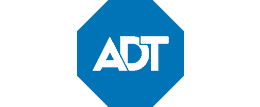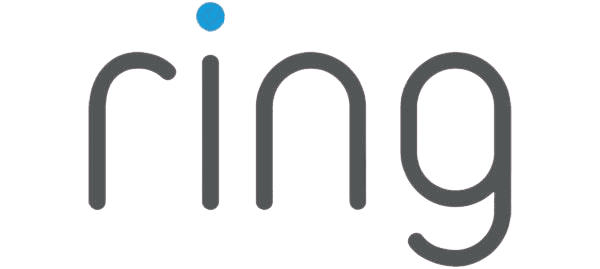 Design
The majority of Arlo security cameras share the same design concept. They feature a rounded body with a flat face, which is where the camera lens lies. Most of them are also weatherproof.
Of course, Arlo is best known for its battery-powered security cameras that can run wire-free. Their cord-cutting design makes them easier to install and gives a lot of flexibility when it comes to camera placement as you don't need to find a spot near an outlet.
That being said, many battery-powered Arlo cameras, especially the older models like the Pro 2, Pro 3, and Ultra, require a base station. This hub-like device plugs into power and connects to Wi-Fi, essentially bridging the cameras' connection to the internet. The base station substitutes Wi-Fi with a less power-hungry wireless frequency to, in theory, help save battery life.
Arlo Pro 2 Design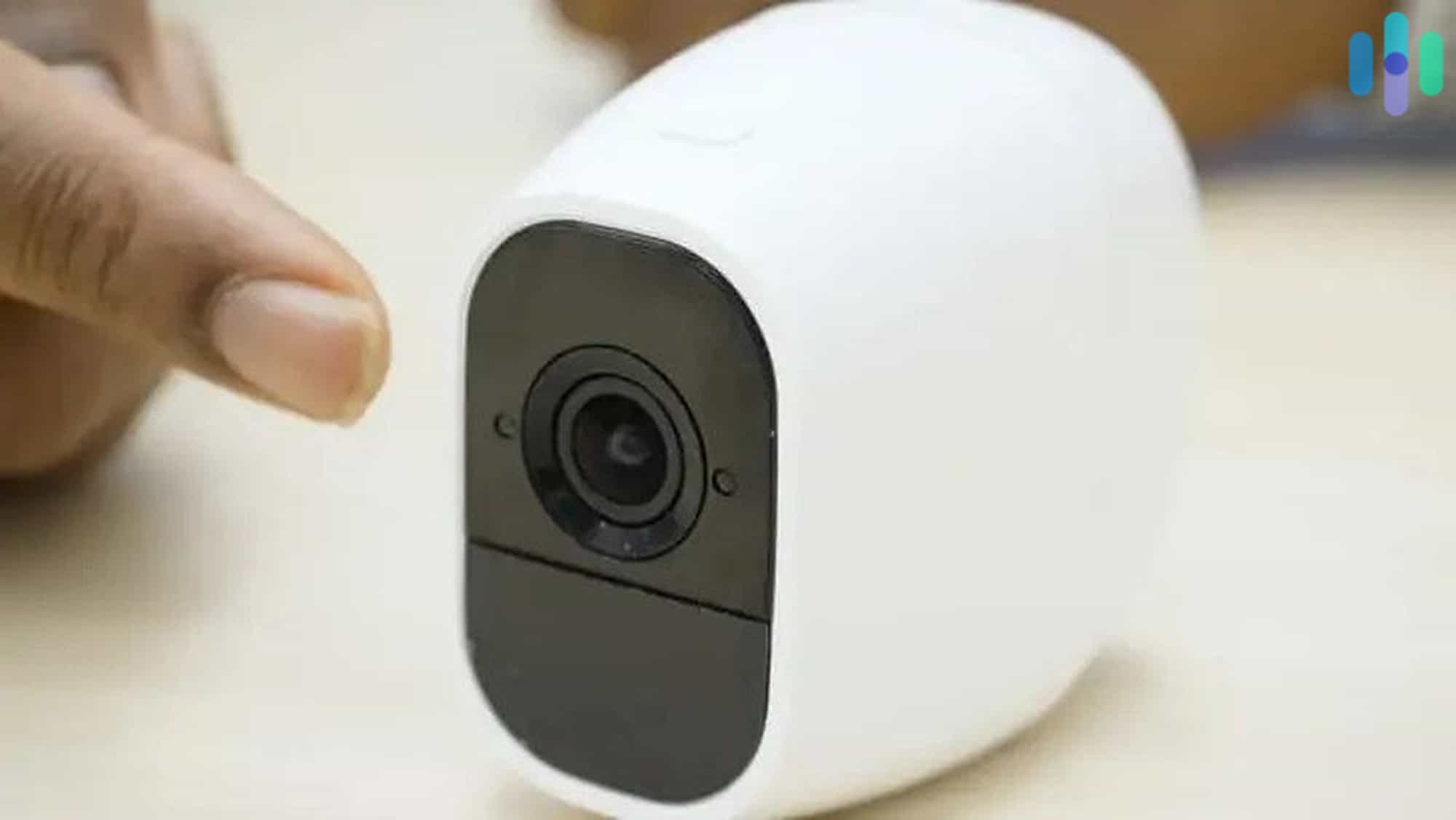 The Arlo Pro 2 has an IP rating of 65, meaning it's completely protected from solids and can even handle low-pressure water jets! As long as you don't blast it with high-pressure water jets or immerse it in water, things should be fine. Plus, the camera works in temperatures from negative four to 104 degrees Fahrenheit, making it a good option for a variety of climates.
The Arlo Pro 2 is the only camera of the three that can be wireless or plugged in, depending on your preference. It comes with a siren over 100 decibels loud, which is about the noise level of a handheld drill. Unlike the Arlo Pro 3 and the Ultra, the Arlo Pro 2 doesn't have a spotlight, so that's something to keep in mind as well.
Arlo Pro 3 Design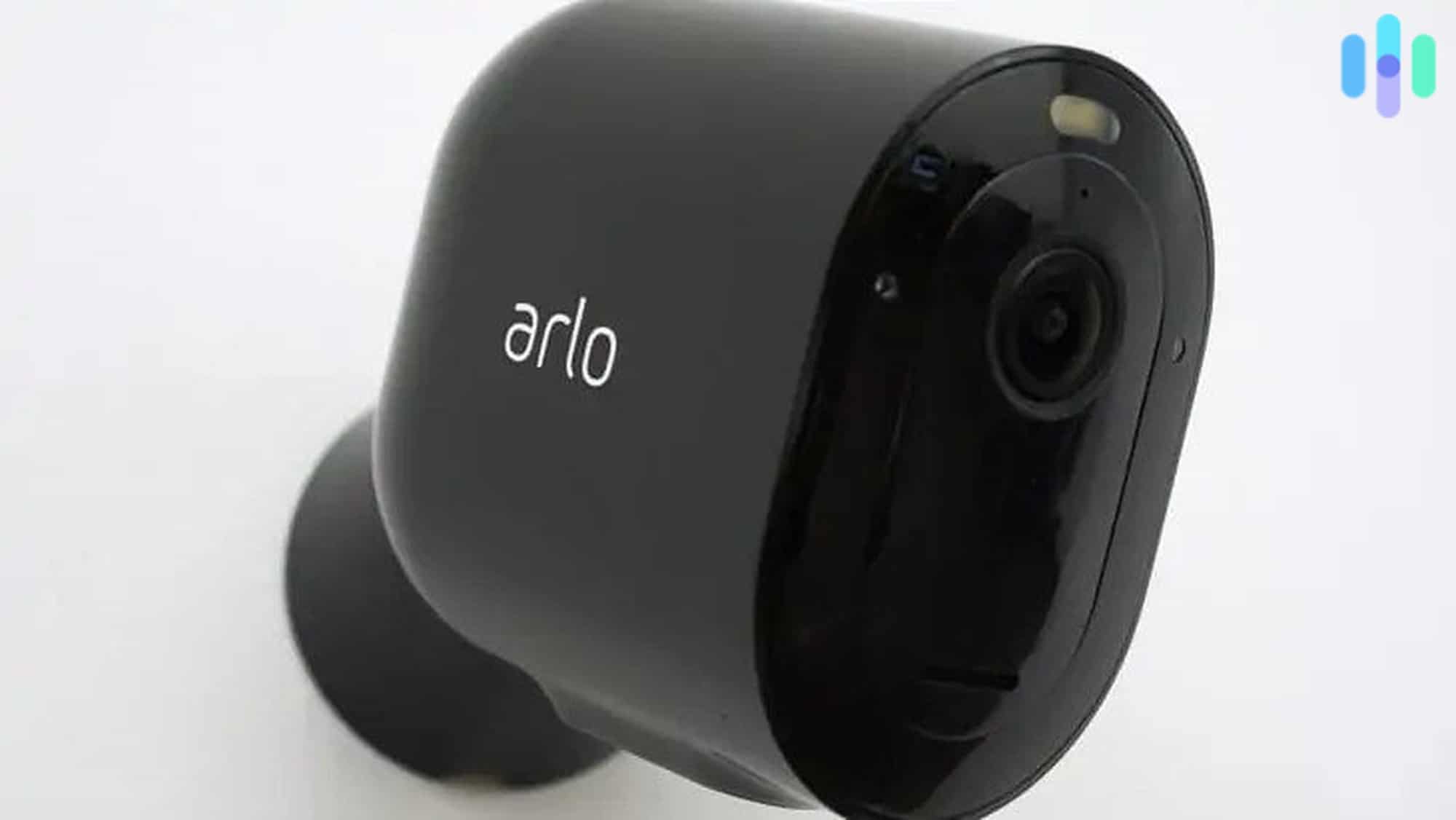 The Arlo Pro 3 was the first Arlo camera to have a built-in security light in the form of an LED spotlight. Other than that, it's similar in many ways to the previous model, the Arlo Pro 2. It is UV and weather-resistant, it has a siren, and it has a battery life of up to six months depending on usage.
There are some minor differences, though, between the Pro 2 and the Pro 3. For one, the latter does not perform as well in cold climates as it has a temperature range of 14 to 113 degrees. It also features a magnetic charging cable and port that snaps conveniently together for easy recharging.
Aside from the classic Pro 3 spotlight camera, Arlo later came out with a floodlight version, which has two bright LED floodlights attached on both sides of the camera face.
Arlo Ultra Design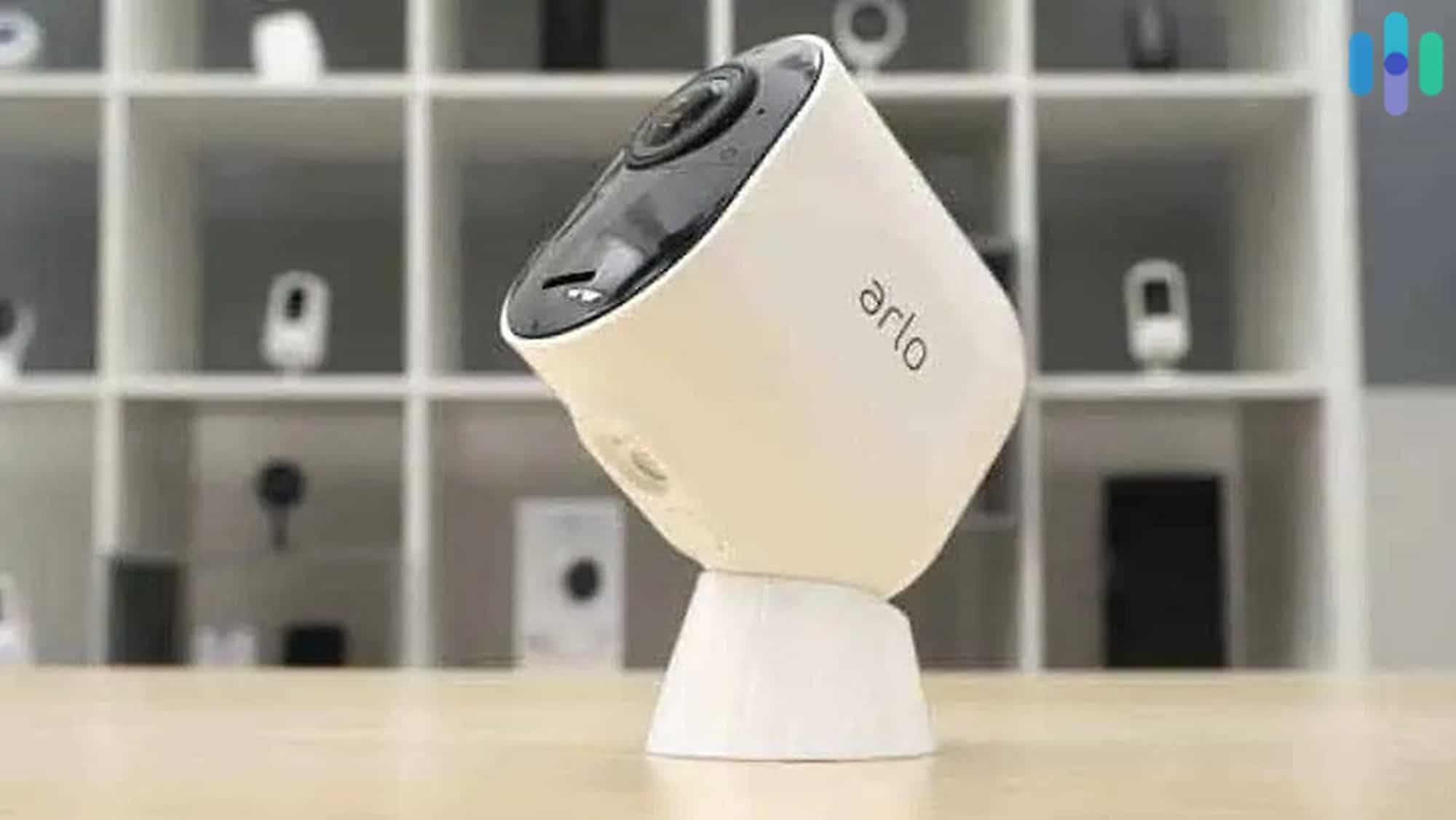 Finally, we have the Arlo Ultra, the most expensive camera out of the three. Like the Arlo 3, the Ultra has a motion-activated spotlight, a siren, and a wireless design. However, I found that the battery drained pretty quickly on this camera, which was why Arlo initially pulled it from shelves upon its first release. So while a wireless setup is convenient in theory, I found it to cause some major issues with the Arlo Ultra camera.
Some of those issues were addressed by the Arlo Ultra 2. On paper, the Arlo Ultra 2 isn't much of a leap from the Arlo Ultra, but the execution was better with the second-generation camera. It has, for instance, a longer and more reliable battery life.
Arlo Pro 4 and 5S
It has been years since we first tested the Arlo Pro 2 and Arlo Pro 3, and while they are still decent security cameras in today's standards, Arlo has come out with better options, namely, the Arlo Pro 4 and 5S.
Unlike the older versions, the Arlo Pro 4 and 5S can connect to Wi-Fi without a hub, while still offering great battery longevity.
You can see more details about Arlo Pro 4, which we tested first-hand, in the video below.
Key Similarities
Arlo Pro 2
Arlo Ultra
Arlo Pro 3
Price
$219.99
$299.99
$199.99
Field of Zoom
8x
N/A
12x Digital
Video Field of View
130°
180°
130°
Video Quality
1080p HD
Advertised: 4K
Actual: 1080p HD
2K HDR – 2560pHD
Color Night Vision
No
Yes
Yes
Infared Night Vision
Yes
Yes
Yes
Two-Way Audio
Yes
Yes
Yes
Local Storage
Yes
Yes
Yes
Cloud Storage
7 Days Free
0 Days Free
0 Days Free
Subscription needed?
No
Yes
Yes
Smart Platform Integration
Amazon Alexa
Google Assistant
IFTTT & Stringify
Apple HomeKit
Amazon Alexa
Google Assistant
Amazon Alexa
Google Assistant
Apple Watch Assistant
Apple Watch
AI Detection
Person, packages, vehicles, animals, activity zones w/ Arlo Smart Home
Person, packages, vehicles, animals, activity zones w/ Arlo Smart Home
Person, packages, vehicles, animals, activity zones w/ Arlo Smart Home
Now, these cameras all come from the same company, which means they have some major similarities that you should know about before making your buying decision.
You don't have to pay monthly fees to use Arlo's cameras, but if you do, you'll unlock a ton of great features. Read about their premium service on Amazon.
Local Storage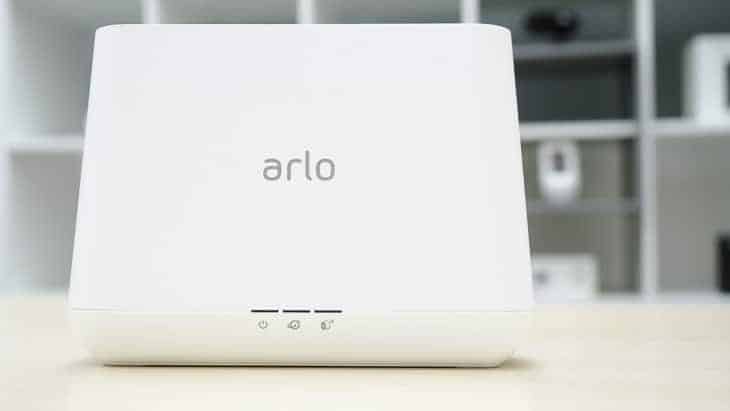 With any of the three Arlo cameras we tested, your recorded footage can be stored locally in the Arlo base station. The base station also facilitates cloud recording, but we'll get to that in a minute.
For local recording, the base station doesn't actually have a local storage drive. Instead, you'll need to plug in a USB flash drive, which is where your recorded videos will go. You can use a drive with up to 2 TB of space.
A few things to note here: First, the local storage option only stores motion clips. Recordings triggered manually go only to the cloud. Second, by default, the base station overwrites the oldest videos when the drive becomes full. If you don't want this to happen, turn off Automatic Overwrite in the Arlo app.
Two-Way Audio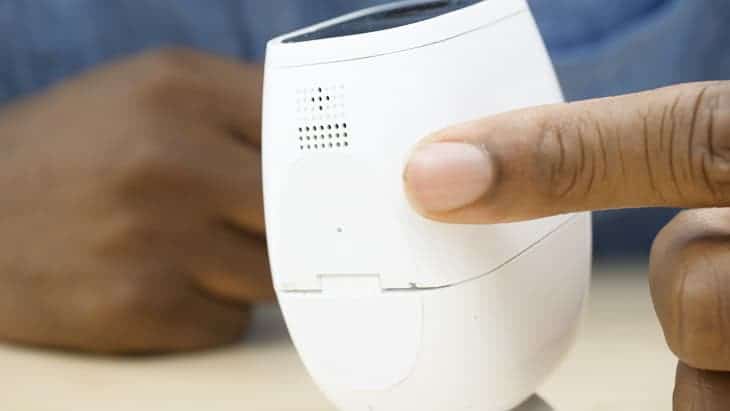 Similarly, all of the cameras have speakers and microphones allowing for two-way audio. That means that you can speak to whoever your camera is in front of, which, believe me, is going to come in handy if you do end up having an intrusion, god forbid. Of course, it's also useful if you want to tell your kids not to color on your nice white couch.
Artificial Intelligence

Artificial intelligence may sound like a phrase that's only relevant in sci-fi movies, but it's actually a common feature on smart security cameras today. Mainly, it comes in the form of person detection, meaning that the camera can differentiate between humans and other moving objects (cars, pets, what have you). That means that you won't be notified every time Scruffy runs past your Arlo camera.
Now, unfortunately, none of the Arlo cameras come with person detection for free; however, you can purchase it through Arlo Smart, which each camera comes with a trial of. I recommend signing up for Arlo Smart, as it starts at only $2.99 per camera per month. Plus, you get cloud storage, but again— we're saving that for a bit later.
Key Differences
Of course, the differences between the cameras are what's most going to influence your buying decision, and these cameras have some pretty major differences between them.
Video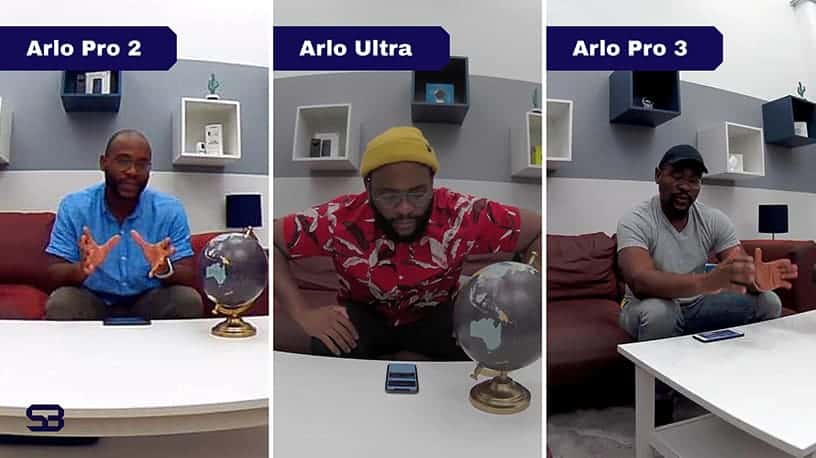 When it comes to video, the Arlo Pro 3 is winning, despite the fact that the Arlo Ultra is supposed to have 4K quality, twice as many pixels. The truth is that, while Arlo advertises the Ultra to record in 4K, I couldn't get this to work in practice. Instead, I found that it worked at the industry standard of 1080p HD, much like the Arlo Pro 2. It was the 3 that impressed the most, with 2560p HD plus 2K HDR, which helps improve the lighting if you're using the camera outdoors.
| Camera | Video resolution |
| --- | --- |
| Arlo Pro | 720p HD |
| Arlo Pro 2 | 1080p HD |
| Arlo Pro 3 | 2560p HD |
| Arlo Ultra | 4K HD |
| Arlo Q | 1080p HD |
| Arlo Go | 720p HD |
| Arlo Baby | 1080p HD |
One advantage the Ultra does have, however, is it's field of view. At 180 degrees, it has the widest field of view possible, 50 degrees wider than the Arlo Pro 2 and 3. However, the Arlo Pro 3 wins again when it comes to zoom with the ability to zoom in digitally 12 times, four more times than its predecessor. All in all, the most impressive video is clearly the Arlo Pro 3.
Night Vision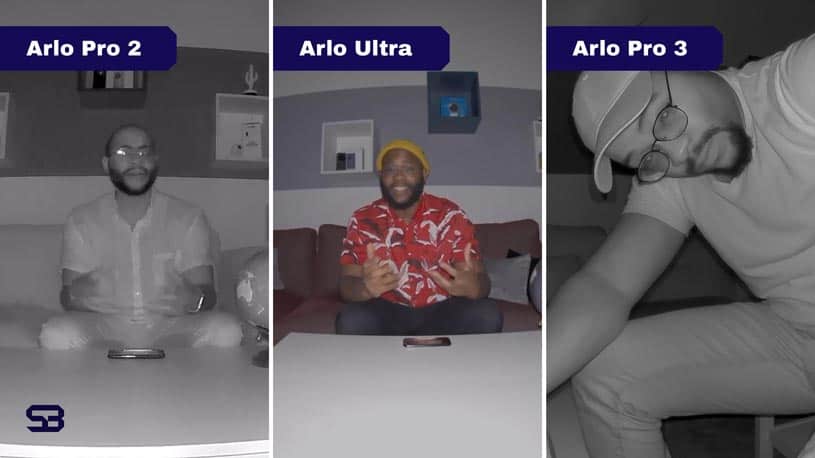 When it comes to night vision, the Arlo Pro 3 and the Arlo Ultra both offer color and infrared night vision, while the Arlo Pro 2 only has the latter. Now, I'm a fan of infrared over color night vision, but the more, the merrier. No matter which camera you get, you'll be able to see clearly at night.
Cloud Storage
| | Arlo Basic | Arlo Smart | Arlo Smart Premier | Arlo Smart Elite |
| --- | --- | --- | --- | --- |
| Amount of Cloud Storage | 0 Days | 30 Days | 30 Days | 60 Days |
| Advanced A.I. Detection | No | Yes | Yes | Yes |
| Max Amount of Cameras | 5 | 1 per add-on subscription | 10 | 20 |
| Monthly Price | $0.00 | $2.99 | $9.99 | $14.99 |
Only the Arlo Pro 2 comes with a week of free cloud storage. With the Arlo Pro 3 and the Ultra, you'll get no free cloud storage after your Arlo Smart trials are over. However, you can buy 30 or 60 days of cloud storage for really reasonable prices for any of the cameras. Still, the 2 clearly wins when it comes to cloud storage.
Learn more about Arlo camera pricing, or how you can save money on Arlo Prime Day deals and Arlo Black Friday deals.
Smart Platform Integrations
| | Arlo Pro 2 | Arlo Ultra | Arlo Pro 3 |
| --- | --- | --- | --- |
| Alexa | Yes | Yes | Yes |
| Google Assistant | Yes | Yes | Yes |
| Apple Homekit | Yes | No | No |
| Apple Watch | No | No | Yes |
| IFTTT | Yes | No | No |
| Stringify | Yes | No | No |
Now, typically products from the same companies work with the exact same smart platforms, but that's not exactly the case with these cameras from Arlo. All of the cameras work with Alexa and Google Assistant, the two most popular voice assistants. However, only the Arlo Pro 2 also works with Apple HomeKit, allowing you to command it using Siri, plus IFTTT and Stringify, allowing for triggers galore with other connected devices.
Strangely, the Arlo Pro 3 only works with Apple Watch in addition to Alexa and Google Assistant, while the Ultra doesn't have any additional offerings. If you're looking for a security camera that will work with the most connected devices, or if you're in the Apple ecosystem, then the Arlo Pro 2 is the way to go.
Arlo Smart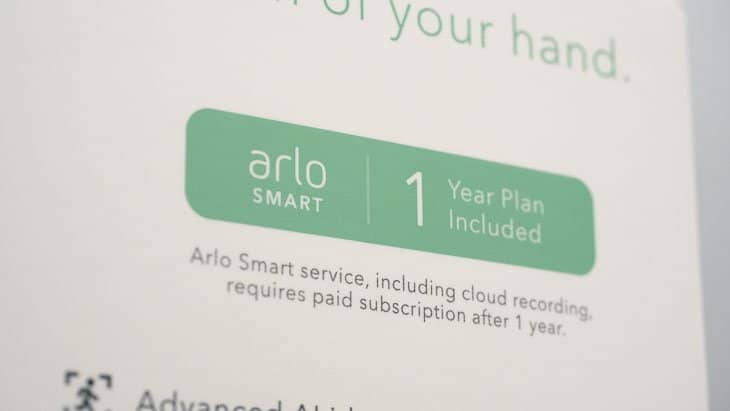 Now, I've brought up Arlo Smart more than a few times in this review, so I want to make it clear exactly what it gets you:
30 or 60 days of cloud storage: While Arlo Smart and Smart Premier will get you 30 days of cloud storage, Smart Elite will get you 60.
Person detection: All of the Arlo Smart plans include person detection, improving your camera's notifications.
Activity zones: Activity zones let you tell your camera which areas to focus on and which areas to ignore, for example, your neighbor's lawn.
911 button: If you're ever in a sticky situation and don't feel safe calling 911, you can contact them with the touch of a button through the Arlo app's safety button.
Notifications showing footage from lock screen: If your camera detects any person, the notification will show the footage on your lock screen, which is incredibly convenient.
All of these cameras include trials of Arlo Smart, and I recommend keeping up with it after the free trials are over. It's worth it for the person detection alone!
The Arlo App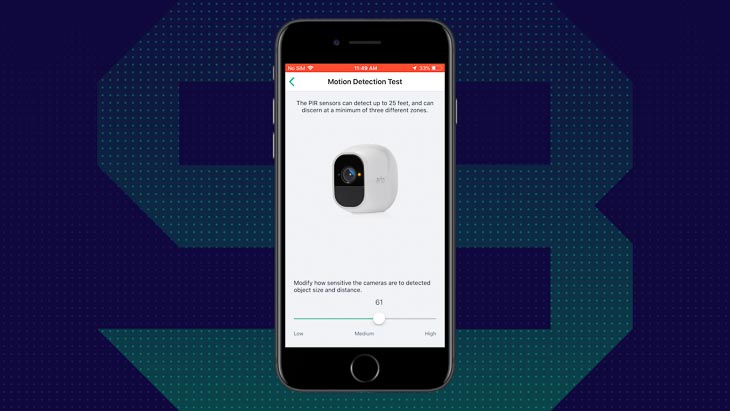 The Arlo app is where you'll livestream footage, speak through two-way audio, review storage, receive notifications, set up any smart platform integrations, and control the settings of your camera. All of the cameras reviewed in this article use the same Arlo app, which currently has a 4.5 on the Apple store and a 3.6 on the Google Play store.
Now, 3.6 is a bit lower than the last time I checked, so I decided to look a little closer. I saw that many people with Androids had issues with the cameras not detecting all movement. Rita C., for example, wrote in a recent four-star review,
"This app is really good, serves the purpose of what I am using it for. Night vision is also quite good. I do find that sometimes it skips and does not detect movement and no recording but overall great system works great and has a lot of configurable options."
Overall, the Arlo app is easy to use on both iPhones and Androids, so it's definitely not a drawback overall, despite some negative comments.
Can Arlo stand toe-to-toe with other brands? Find out below.
For a closer look at how Arlo performs, we compared it with other popular security cameras.
The Arlo Home Security System
Arlo now offers a complete wireless home security system with entryway sensors and a hub. Check it out in our video review below.
Recap
If I had to pick one, I'd choose the Arlo Pro 3 over the Arlo Pro 2 and the Arlo Ultra. Not only is it the most affordable option by about $20, but it also has superior video and night vision, two factors not to be taken lightly. However, different strokes are for different folks, so let me break down who each camera would be good for.