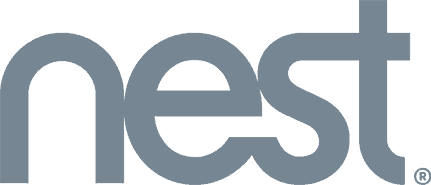 Nest Secure Home Alarm System
Nest Pricing, Packages and Whether or Not It's Worth It
No longer sold by Nest
Google Home automation features
A range of no-contract plans

All of our content is written by humans, not robots.
Learn More
By

&

Last Updated
Jul 11, 2023
NOTE: In October 2020, Google Nest pulled the plug on the Nest Secure. It's no longer available for purchase, but we're keeping this page up as the security system still works for those who purchased it before it sold out.
If Nest were a character in a 1980's high school movie, it would definitely be the coolest kid in school. Now called Google Nest, what began as a company started by former Apple engineers in 2011 was later acquired by Google for $3.2 billion dollars1 in 2014 (yes, you read that right). Six years later and Nest still sets industry standards when it comes to smart home technology, but unfortunately, they no longer sell Nest Secure, although some third parties do. Here, our experts provide useful information on Nest' pricing, from equipment to monitoring to storage, as well as our experience fitting Nest products into our larger smart home. While Nest isn't the cheapest company around, their products are excellent, as you can read about in our Nest Secure review, but let's get into dollars and cents.
Nest: Why We Like It So Much
Here's why Nest is worth the money:
Quality: From the Nest Secure security system to the Nest cameras, Nest offers some of the most impressive smart home devices on the market.
Professional or DIY installation: You can either install Nest items yourself or pay $99.99 for professional installation per device from OnTech.
Monthly or yearly contracts: Professional monitoring and cellular backup are available on either a monthly or three-year basis, outsourced through Brinks Home Security.
Nest app: The Nest app is where you can control all of your Nest products and livestream footage, among other capabilities.
Alexa and Google Assistant integrations: Nest fits into the Amazon or Google ecosystems along with connected devices from Philips Hue, LIFX, and more.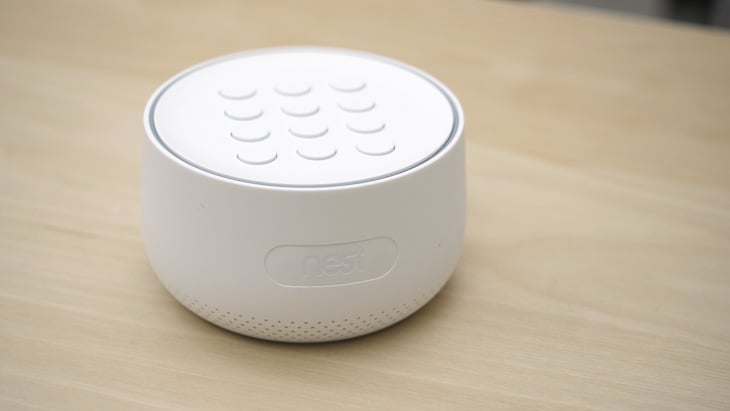 Nest Secure Alternatives
The Nest Secure may be an excellent security system, but since it's already out of Google Nest's product lineup, we recommend checking out security system alternatives from these top-rated security companies: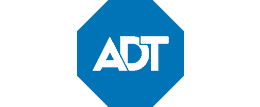 How Much Does Nest Cost?
Okay, now let's get down to brass tax. Nest offers a variety of different products, from security cameras to systems to other smart home devices like WiFi routers, locks, thermostats, and smoke and CO sensors. Their prices are on the higher end, particularly for their latest IQ security cameras.
Nest Secure Equipment Pricing Overview
| Device | Price |
| --- | --- |
| Nest Learning Thermostat | $249 |
| Nest Thermostat E | $169 |
| Nest Cam Indoor | $199 |
| Nest Cam Outdoor | $199 |
| Nest Cam IQ Indoor | $299 |
| Nest Cam IQ Outdoor | $399 |
| Nest Doorbell | $229 |
| Nest Secure | $399 |
| Nest Yale Lock | $279 |
| Nest Protect | $119 |
Nest proves that you get what you pay for, especially when it comes to their security system, Nest Secure. View packages.
With any device from Nest, you'll pay a minimum of $119, the price of their smoke and CO detector Nest Protect. The highest-priced items they have are the Nest Secure security system and their most advanced outdoor camera, the Nest Cam IQ Outdoor, both priced at $399. However, there is a more affordable outdoor camera option, as the Nest Cam Outdoor costs $199, a typical price for outdoor cameras. If you want to save money on Nest, go with the original versions of their cameras, which are still top-notch devices in terms of video, audio, night vision, artificial intelligence, and more.
Tip: To save money, get the first generation Nest cameras that don't have IQ in the name.
Nest Monthly Pricing
If you don't want to pay monthly with Nest, you don't have to. Even users who self-monitor will still be able to receive notifications about their Nest devices, control them remotely and livestream footage from the Nest app. However, if you want cloud storage and advanced AI features, professional monitoring, cellular backup or professional installation, those are options as well.
Nest Aware
If you want cloud storage or advanced AI features like facial recognition, Nest Aware is the subscription service for you. Fortunately, Nest has lowered its cloud storage prices significantly, so they're super affordable now.
| | Nest Free | Nest Aware | Nest Aware Plus |
| --- | --- | --- | --- |
| Event video history (in days) | 3 hours | 30 | 60 |
| 24/7 video history (in days) | 0 | 0 | 10 |
| Monthly Price | $0 | $6 | $12 |
| Yearly Price | $0 | $60 | $120 |
| Yearly Savings | N/A | $12 | $24 |
We recommend getting cloud storage so that you have a backup of your footage; Nest doesn't have any local storage for its cameras so it's your only way to review your videos. Nest Aware also includes facial recognition and person detection, if your camera doesn't already have it, allowing for much more specific notifications.
Professional Monitoring
Although you'll still be able to self-monitor through the Nest app, professional monitoring gives you an extra layer of security. Whenever any of your alarms go off or if your camera detects a person, the professional monitors will be notified along with you. If you don't respond, they can check in on your cameras, verify the emergency and then contact the police for you, which is really useful if you're away or simply unable to deal with the situation. Professional monitoring also comes with cellular backup which keeps Nest devices on even if the power goes out.
Nest outsources its monitoring and backup to Brinks,2 and the cost is either $19 a month if you sign up for three years, or $29 a month if you sign up on a monthly basis. We recommend signing up for three years to lock in that low rate. Either way, Nest's monitoring is pretty affordable. Compared to companies like ADT, which can run up to $60 a month for monitoring, Nest is a walk in the park, although it's not the absolute lowest price we've seen (that would be abode, as you can read about on our page on abode costs). However, given Nest's higher equipment prices, we were pretty pleased that their monitoring costs are in the middle.
Professional Installation
Recently, Nest added a professional installation option through the company OnTech. To get each item installed costs $99.99, a typical price for home security installation. However, good news for your wallet, you can install any of Nest's products on your own completely free.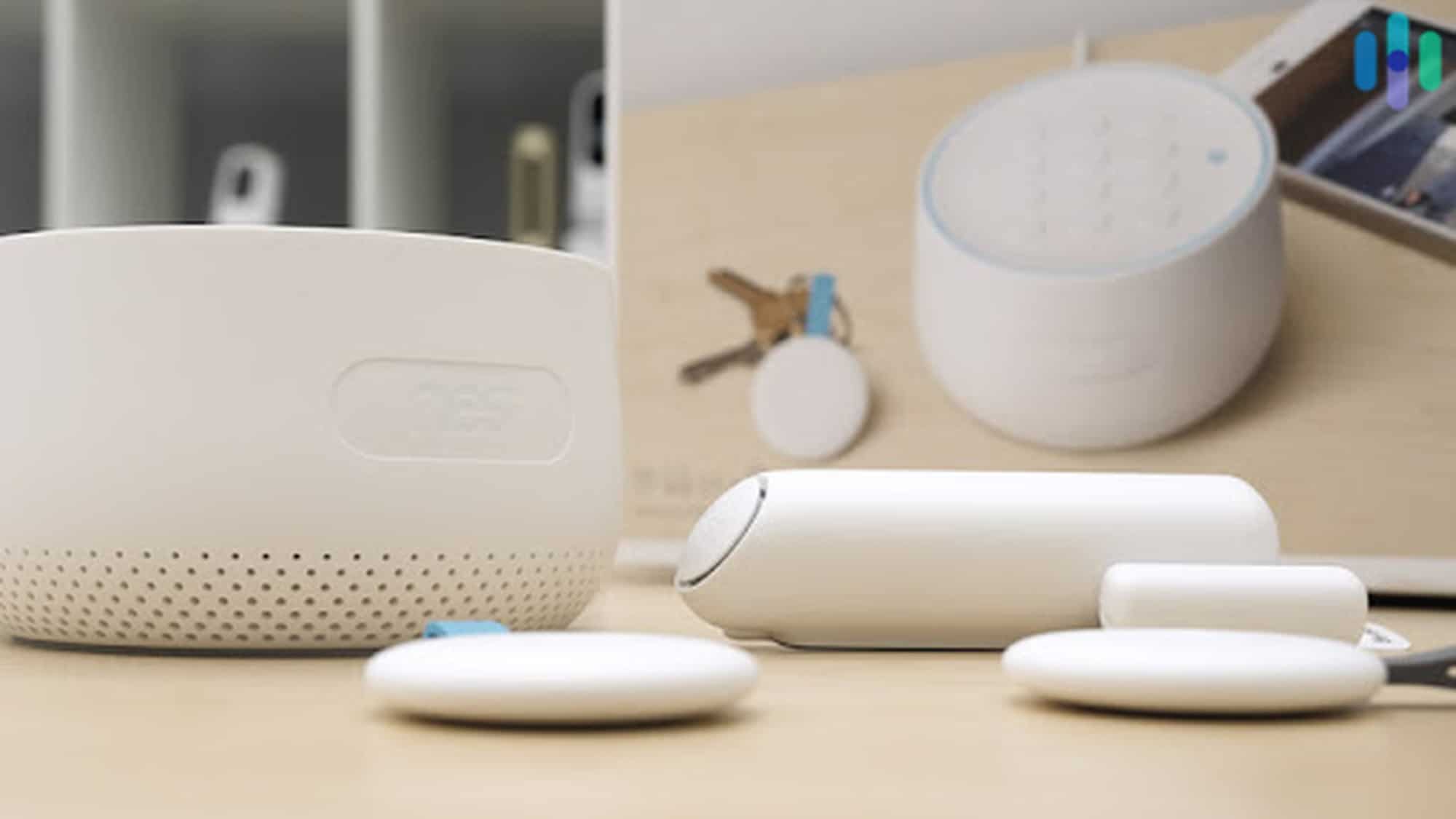 Is Nest Expensive Compared To Others?
Equipment-wise, Nest is on the higher end of pricing. For example, their most affordable camera, the Nest Cam Indoor, costs $199, while we've seen cameras like the Wyze Cam sold for as little as $20, with the industry average lying at around $100. But in terms of cloud storage, monitoring, and installation costs, Nest is average. Plus, not every company truly gives you self-monitoring in the way that Nest does. SimpliSafe, for example, becomes a local alarm system without monthly fees, with no remote control or notifications. So overall, even though you might spend more on your Nest equipment, their monthly payment options are affordable and their quality is as high as we've seen from any smart home company.
Nest and the Smart Home
That brings us to our next point: smart homes, specifically how Nest fit into ours. When it comes to Alexa vs. Google Assistant, Nest works slightly better with Google Assistant, which came as no surprise as that their parent company. With Google Assistant, we could control all of our Nest devices with our voices including the Nest Yale lock and Nest Secure, while Alexa only works with Nest thermostats, the Nest Doorbell and Nest cameras.
| Compatible Connected Devices | Google Assistant | Alexa | Third-Party Devices |
| --- | --- | --- | --- |
| Nest Learning Thermostat | Yes | Yes | LIFX, Fitbit, MyQ, Lutron, EVE for Subaru, Wemo, Jenn-Air, Haiku, Logitech, etc. |
| Nest Thermostat E | Yes | Yes | LIFX, Fitbit, MyQ, Lutron, EVE for Subaru, Wemo, Jenn-Air, Haiku, Logitech, etc. |
| Nest Cam Indoor | Yes | Yes | Philips Hue |
| Nest Cam Outdoor | Yes | Yes | Philips Hue |
| Nest Cam IQ Indoor | Yes | Yes | Philips Hue |
| Nest Cam IQ Outdoor | Yes | Yes | Philips Hue |
| Nest Doorbell | Yes | Yes | N/A |
| Nest Secure | Yes | No | LIFX, Philips Hue, Kasa, Nest x Yale |
| Nest Yale Lock | Yes | No | N/A |
| Nest Protect | No | No | LIFX, Philips Hue, SkyBell, Logitech Harmony, Wink, Nexia, abode, IFTTT etc. |
FYI: If you want to control your lock or Nest Secure with your voice, use Google Assistant rather than Alexa.
Nest Protect, on the other hand, doesn't work with any voice assistants, although we're sure Google will add this in the future.
Aside from the voice assistants, Nest also works with connected devices from third parties like Philips Hue, LIFX, and Kasa. This means that you'll be able to have different IoT devices trigger each other. For example, you could have it so your LIFX bulbs turn on whenever your thermostat is set to 70 degrees Fahrenheit, meaning you're home. It's automated actions like these that really make a smart home smart!
Overall, Nest has more smart home integrations than nearly any company we've reviewed, but for the most capabilities, use Google Assistant rather than Alexa. We think you'll like using Google Assistant, as it answered queries correctly 93% of the time3, more than any other voice assistant on the market.
See how Nest Secure stacks up against the competition
Wondering if Nest Secure is right for you? We squared it up with the best systems available to help you make a smart decision.
Nest: Overall Value
For those looking for a truly impressive smart home, Nest is a great option. However, if you're on a budget, their equipment might be a bit out of reach. For everyone else, Nest gives you a lot of options, from no monthly fees whatsoever to optional subscriptions for storage, professional monitoring, and more. Another way to save money is through DIY installation, although professional installation is also available. Overall, we think Nest is worth it, despite the equipment costs being more than the industry average. The reason? Nest is anything but your average smart home company, justifying the extra dough you'll spend on their devices.
Whether or not you have a smart home, Nest Secure will keep your home safe even without paying monthly fees, although you can't buy it from Nest directly. Learn about how you can get started today.