SimpliSafe vs ADT
ADT is the oldest security company in the country, whereas SimpliSafe is one of the fastest-growing new companies. Which system is better?

Best App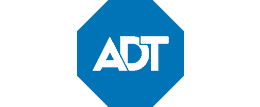 Professional installation on all systems
24/7 monitoring centers nationwide
145+ years of home security innovation
Best Installation

Monthly subscription plans
Fast and easy DIY installation
Reliable professional monitoring
Professional monitoring costs $19.99 or $29.99 per month
Camera recording on five cameras costs as little as $9.99 per month
Packages range from $250 to $700
Note: SimpliSafe now offers self-monitoring, although you'll only get notifications with the Interactive Plan. They also added a Google Assistant integration, and cloud storage is available separately from monitoring. They've also added a professional installation option for $79.
If you're talking about home security, it's hard not to mention ADT and SimpliSafe. While ADT is the oldest security company in the U.S with over 140 years in business, SimpliSafe is the hot new kid on the block, founded in 2006 by two Harvard Business School students who wanted a security system for renters. Today, I'm comparing ADT's Video Package with the SimpliSafe Summerfort system, and I'm excited to see how the new stacks up with the old. Will ADT continue its reign on the home security market, or is SimpliSafe just innovative enough to disrupt the industry?
In this review, I'll go over the two systems' key similarities, key differences, installation, professional monitoring, customer support, and apps. By the end of this review, you'll be able to see whether ADT or SimpliSafe is the best system for your home and family, or my name isn't Gabe from Security.org. Let's get started!
Key Similarities
First of all, I want to make sure you're looking at the right review comparison, so let's talk about what ADT and SimpliSafe have in common.
DIY installation: You can install both the ADT and the SimpliSafe systems yourself, although SimpliSafe now has a professional installation option for $79.
Key Differences
Now for the differences, which will probably have a huge effect on your buying decision.
Customer support: While SimpliSafe has decent customer support ratings, ADT's are relatively negative.
App ratings: The ADT Pulse app is highly rated, unlike the SimpliSafe app which has mediocre ratings.
Monitoring options: While ADT's plans are negotiated based on your amount of equipment and services, SimpliSafe has more options, including the option to self-monitor.
Now that you've got a basic overview, let's actually bust open these boxes.
ADT vs. SimpliSafe System Components
| Feature | ADT Video Package | SimpliSafe Summerfort System |
| --- | --- | --- |
| Base Station | | Yes |
| Keypad | Yes | Yes |
| Contact/Entry Sensor | Yes | Yes |
| Motion Detector | Yes | Yes |
| Glass Break Sensor | Yes | Yes |
| Key Ring Remote | Yes | Yes |
| Smart Lock | Yes | No |
| Alarm | Yes | No |
| Indoor Camera | Yes | Yes |
| Video Doorbell | Yes | No |
| Panic Button | No | Yes |
| Siren | No | Yes |
Both the ADT Video Package and the SimpliSafe Summerfort system include keypads, motion, entry, and glass break sensors, keyring remotes (known as key fobs in the world of SimpliSafe), and indoor cameras (SimpliSafe calls their indoor camera the SimpliCam). ADT also throws in a smart lock and an additional alarm, while SimpliSafe provides you with a base station, a panic button, and an auxiliary siren. Now that we've seen what's inside the boxes, we can actually install our systems. The last one to finish is a rotten egg!
ADT vs. SimpliSafe Installation
If you're into saving money and rolling up your sleeves, then you'll appreciate that both ADT and SimpliSafe have DIY installation. However, if that really isn't your thing, SimpliSafe lets you do professional installation for $79, but I opted for DIY. But as fun as putting together security systems can be, I don't want to spend hours on it. So which system was easier to install, ADT or SimpliSafe?
Installing ADT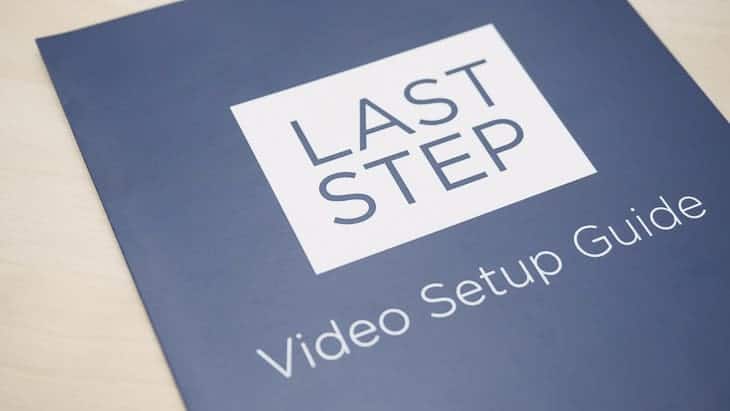 Before it even gets to your door, the ADT security system will be pre-programmed so everything connects to each other. You have to call ADT to activate your system, but the call didn't take too long. The hardest components to install? Definitely the video camera and the Kwikset deadbolt. Since Alarm.com makes the video camera, it wasn't very clear to set it up using the ADT Pulse app. I recommend doing it on your computer instead. Installing the deadbolt was as complicated as any other deadbolt, plus a few electrical components. ADT does give you step-by-step instructions, but I'd use Youtube as a backup plan, and professional installation as your backup plan to the backup plan. Overall, installing ADT took about an hour, excluding the deadbolt.
Installing SimpliSafe
I love that installing SimpliSafe required no drilling or tools whatsoever. Instead, the majority of the sensors were peel-and-stick, which makes things truly idiot-proof.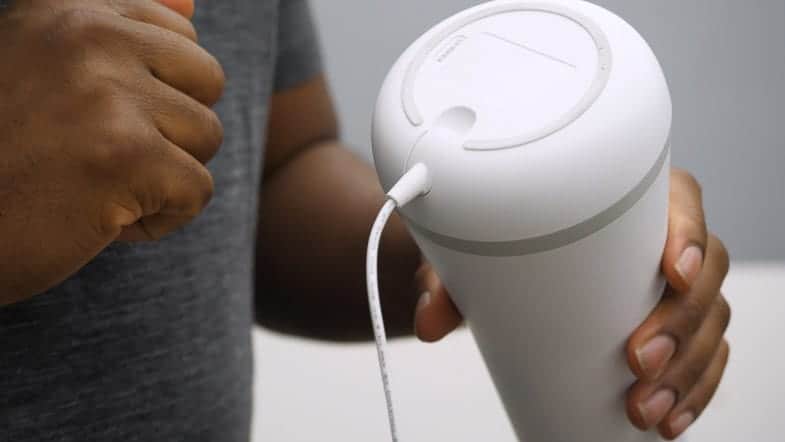 And don't worry— this is a strong adhesive that doesn't allow the sensors to slide down the walls. Once the sensors were up, I had to plug in my base station, go into the SimpliSafe app, and sync everything. From start to finish, setting up SimpliSafe was just plain convenient.
Top System Installation
Both ADT and SimpliSafe were pretty easy to install, but SimpliSafe wins simply by avoiding a complicated camera and deadbolt situation. Also, I love that they allow you to leave it to the professionals. So far, it's one to zero, SimpliSafe, but we're just at the beginning. Truly, it's anyone's game!
>> Learn More: The SimpliSafe Outdoor Camera
Professional Monitoring
What exactly does professional monitoring mean? Well, it means that in addition to monitoring your system on your app, you'll have a team of people monitoring your home's security 24 hours a day, seven days a week. They'll be alerted the second any of your alarms go off, and can check in with you and your home to verify an emergency. If need be, they can even contact emergency services for you, whether that's the fire department, the police, or your local hospital. Whatever the situation is, it's professional monitoring that will make sure it gets dealt with, and fast!
ADT vs. SimpliSafe Monitoring Options
SimpliSafe Professional Monitoring Options
| Feature | Standard Plan | Interactive Plan |
| --- | --- | --- |
| Monthly Price | $14.99 | $24.99 |
| 24/7 Live Alarm Monitoring | Yes | Yes |
| Cellular Connection | Yes | Yes |
| Enviornmental Monitoring | Yes | Yes |
| Remote Control | No | Yes |
| Notifications | No | Yes |
| Secret Alarms | No | Yes |
| Video Verified Alarms | No | Yes |
| Professional Monitoring | No | Yes |
| 30 Days Cloud Storage | No | Yes |
| Smart Home Integrations | No | Yes |
Like I said, while ADT's prices are customized based on your equipment and services, SimpliSafe gives you a few options. You can self-monitor for free (although you won't receive push notifications), pay for professional monitoring, or pay for cloud storage on its own.
| Simplisafe Cloud Storage | Monthly Cost for 30 Days of Cloud Storage |
| --- | --- |
| 1 Camera | $4.99 |
| 2-10 Cameras | $9.99 |
For SimpliSafe's pricing, let's talk a bit more about the features in the Standard and Interactive plans, which include professional monitoring.
Secret Alarms
Want to know when an alarm goes off without it sounding? Under SimpliSafe's Interactive Plan, you'll get Secret Alarms, useful for your liquor cabinet, safe, what have you. This is a feature I haven't seen from any other security system and I can see it coming in handy. Talk about stealth!
Video Verified Alarms
Say a burglar enters your home, setting off one of your entry sensors. Of course, the professional monitoring team will be alerted immediately, as will you via a mobile notification. But the monitoring team won't be just alerted that your sensor went off. They'll also receive a one-minute clip of the event, which they can use when alerting the police. Video verified alarms lead to higher arrest rates, according to the SimpliSafe website, so this is definitely a useful tool under SimpliSafe's Interactive Plan.
Smart Home Integrations
Finally, the Interactive Plan will give you smart home integrations with Amazon Alexa, Google Assistant, Nest thermostats, Apple Watch, and August smart locks, so get ready for some voice commands and home automation.
Overall, SimpliSafe's prices are very reasonable, considering I've seen professional monitoring and cellular backup cost up to $60 a month with some companies.
ADT doesn't lay everything out so nicely for you. Instead, you'll negotiate with your salesperson to find a price that fits your equipment and the services you want. So while I can't tell you exact prices, I can tell you that you'll be paying anywhere from around $30 to $60 a month for professional and life safety monitoring.
Whatever security system you choose, you want to make sure it has cellular backup, which will keep your security system on in the event of a power outage. Fortunately, both ADT and SimpliSafe include cellular backup with any professional monitoring plan, so you won't have to pay extra on top of what you're already paying each month for monitoring. Overall, SimpliSafe's plans are way more affordable than ADT's, but let's see how the contracts work before we make any rash decisions.
ADT vs. SimpliSafe Contracts
While ADT only offers a three-year, binding contract, SimpliSafe offers a month-to-month contract. That means that if you don't want their services anymore, you can cancel anytime without a fee. With ADT, in contrast, you'll have to pay your contract out after the first six months. Keep in mind that you'd only be able to cancel within the first six months if you have an issue that ADT can't resolve, not just because you feel like it. Obviously, SimpliSafe is a way better deal in this regard.
ADT vs. SimpliSafe Moving Policies
The good news? If you're moving houses with either system, you can just pick it up and go, one of the benefits of DIY installation. Of course, if you prefer professional installation, you'll pay that $79 again with SimpliSafe.
Top System for Monitoring
Due to its more affordable and flexible professional monitoring options, I'm giving SimpliSafe the crown over ADT for professional monitoring. They're a more transparent company in general, and I love that their plans are low-cost and can be canceled whenever. Plus, they give you the option to self-monitor for free, if you're looking to save some money!
ADT vs. SimpliSafe Customer Support
| | ADT | SimpliSafe |
| --- | --- | --- |
| Features | Arm and disarm system, control connected devices, livestream footage, & receive push notifications | Phone, email, user forums, user manuals online |
| Amazon Rating | N/A | 3.5 |
| Google Rating | 2.5 | 3 |
| Winner | No | Yes |
If you're looking to contact customer support through either company, you can look at their online user forums and help centers or call them over the phone. While SimpliSafe also offers email support, you can contact ADT over live chat or even Facetime. This may seem a little odd, but if you want to show someone something rather than tell them about it, it could come in handy.
Now let's see what real customers had to say about ADT and SimpliSafe's customer support. As ADT isn't available on Amazon, I checked out its reviews on Google. Currently, ADT has a Google rating of 2.5, already a bit concerning. When I looked at the reviews that mentioned customer support specifically, 16 out of 17 were very negative. Many people even said that they were deceived about the contract term length and couldn't reach customer support when they needed help, clearly a huge red flag.
"We tried to secure our business with about half a million dollars worth of assets with ADT only to find out that there was an issue with our alarm system and we were not being monitored for over 3 months… ADT does not have a process to inform the customer when the alarm is not working. We were never called or informed about this issue,"
wrote Rommel D'souza in a recent one-star review.
As the SimpliSafe Summerfort system that I bought isn't on Amazon, I checked out reviews for a similar 12-piece system on Amazon. Overall, the system got a rating of 3.5, which is already more than ADT can say. Out of over 5,300 reviews, 74% were five stars. On Google, SimpliSafe has a three-star rating with more positive customer support reviews.
"I'm very impressed both with the quality of the alarm system and with customer service. The alarm was easier than I expected to install and any questions I had was answered by their representatives,"
wrote Gerald Flanders in a five-star review.
Top System for Customer Support
Another easy round— SimpliSafe has much better customer support than ADT, as evidenced by thousands of customer reviews. If you've been counting, we're at SimpliSafe three, ADT zero. Can ADT redeem itself in the last round? Let's find out.
ADT vs. SimpliSafe App
| | ADT Pulse App | SimpliSafe App |
| --- | --- | --- |
| Features | Arm and disarm system, control connected devices, livestream footage, & receive push notifications | Arm and disarm system, control connected devices, get notifications, livestream and download footage with Interactive Plan |
| Google Play Rating | 3.9 | 3.4 |
| Apple Store Rating | 4.8 | 3.1 |
| Winner | Yes | No |
Even though you'll have professional monitoring, you still want to make sure you can check out and control your system wherever, whenever. Let's see how ADT and SimpliSafe's apps stack up.
The ADT Pulse App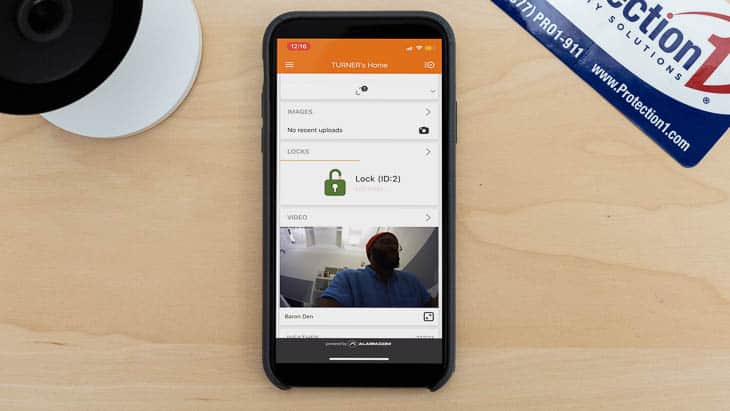 From the ADT Pulse app, you'll be able to arm or disarm your system, control any connected devices, livestream footage, and receive push notifications. The app has great ratings— a 3.9 from the Google Play store and a nearly-perfect 4.8 from the Apple store. That's what I like to see!
The SimpliSafe App
SimpliSafe's app has the same capabilities as ADT's, but its ratings are as high. While Android users gave it a 3.4, iPhone users gave it a 3.1— passing, but definitely not fantastic.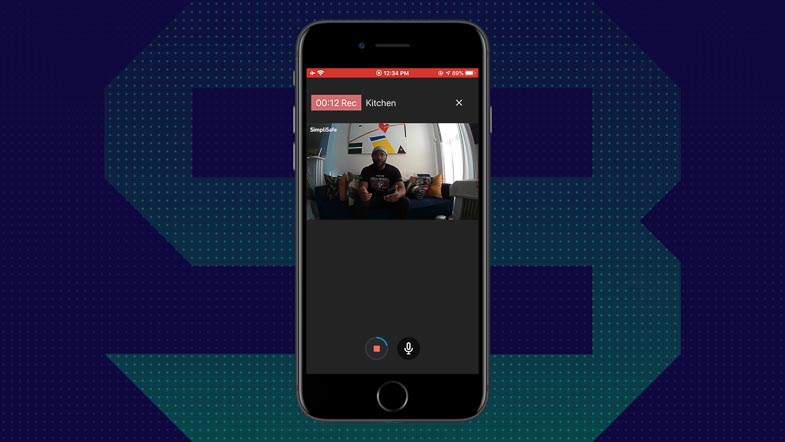 Many Android users said that they had trouble connecting their app to their systems, but it was totally a mixed bag.
Top System App
ADT wins for the best app over SimpliSafe! A story of redemption.
Recap of ADT vs. SimpliSafe
If I had to choose, I'd go with SimpliSafe over ADT. They have easier installation, more affordable and flexible professional monitoring options, and better customer support than ADT. However, I understand that different people have different things they want out of a security system, so let me break it down even further.
For more information, read our full review of the SimpliSafe security system.
FAQs: SimpliSafe vs. ADT Edition
Comparing two of the most popular security systems isn't easy, so we've squeezed in some more FAQs to help you out.