Best Identity Theft Restoration Services
The best defense is a good offense with these top identity monitoring services.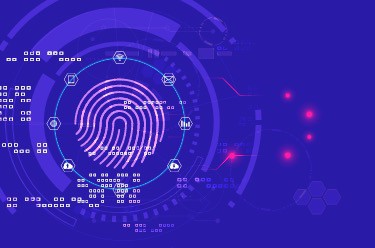 2,500+ research hours
50 plans reviewed
100+ passwords detected
25+ fraud alerts received
6 recommended plans
Best Financial Protection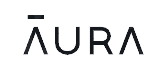 All plans come with comprehensive restoration services
Offers financial fraud restoration services in addition to identity theft restoration
Available antivirus and VPN mean its less likely you'll need restoration services in the first place
Best Technology

Utilizes artificial intelligence to detect identity theft quickly for faster restoration
Access to responsive recovery team any time your identity is compromised
All plans include up to $1 million in identity restoration insurance
Best Insurance

The ability to freeze your credit lets you begin the restoration process quickly
Available family plans provide restoration services for your spouse and your children
Easy-to-use app lets you contact restoration specialists with the touch of a button
Best Restoration Team

Best Identity Theft Prevention and Detection

Best Credit Restoration

Identity Theft Restoration Services
With over 15 million people victimized every year, identity theft is a looming threat for most Americans. If your personal information falls into the wrong hands, there's often a steep price to pay. It can cost you time, energy, mental anguish, and of course, money. But there's good news. Identity theft protection and restoration services monitor your identity and credit, alert you of suspicious activity, and many even work around-the-clock to restore your identity if it becomes compromised on their watch.
But not all identity theft restoration services are created equal. Some are not even worth considering, while others stack helpful features and benefits sky high. So how do you find the right restoration service for your needs? Well, you start right here. This Ultimate Guide showcases our experts' picks — five highly effective identity theft restoration services — and equips you with everything needed to make a wise decision. So let's get started.
Methodology Overview
| | |
| --- | --- |
| Service tested | 25+ |
| Price range | $0-$32.95/month |
| Insurance coverage maximum | $500,000-$1 million |
| ID theft prevention | Credit, identity monitoring |
Best Identity Theft Restoration Services
Detailed List of the Best Identity Theft Restoration Services
1. Aura - Best Financial Protection

Product Specs

| | |
| --- | --- |
| Dark Web Monitoring | Yes |
| Credit Reporting | Yes |
| Insurance Coverage | Up to $1 million |
| Free Trial | 14-day |
| Individual Monthly Plans | $10 and up |
| Family Monthly Plans | $29 and up |

Aura Overview

We have yet to come across another service that offers the kind of comprehensive service Aura offers. The company doesn't just protect you from identity theft, but from financial fraud as well. You even get a set of tools to help protect you when you're online. Aura's price structure is simple and every person on the plan is covered for up to one million dollars. Plus, with user-friendly customization, Aura's app puts you in complete control of all the service's many features and options.

To keep you safe before you suffer from identity theft, Aura offers both antivirus software and a VPN (virtual private network). The antivirus ensures you're protected from malware that can not only infect your devices but steal your PII (personally identifiable information). Meanwhile, the VPN encrypts your internet connection and provides you with a new IP address so hackers can't track you online.

Aura doesn't over-complicate its pricing. The company offers one plan for individuals, one for couples, and one for families of up to five. All three Aura plans include the same great features so all you have to do is pick the one that fits your particular situation. And, don't worry. No matter how many people you add to your plan, you're all eligible for up to one million dollars in reimbursement should you suffer a loss.

Aura's individual plans start at just $15 a month, but that price drops to just $12 a month if you sign up for a full year of the service. Family plans cost a bit more. A single month is $50, while an annual plan is $37 a month. The good news is, Aura gives you the first two weeks of coverage for free, no matter which plan you choose.

What sets Aura apart from the competition

Aura is unique in the number of services you get for the money. For just one price, you get identity theft protection, financial fraud protection, and online security tools. You can scan incoming files for viruses, check your credit score, and scan the dark web for data breaches, all without ever leaving the Aura app.

Who it's good for

Aura is great for anyone who is looking to bundle services. The company provides financial fraud protection in addition to its identity theft protection. Plus, you get bonus features like antivirus software, a password manager, and a VPN.

2. Identity Guard® - Best Technology

Product Specs

| | |
| --- | --- |
| Dark Web Monitoring | Yes |
| Credit Reporting | Yes |
| Insurance Coverage | Up to $1 million |
| Free Trial | 30-day |
| Individual Monthly Plans | $7.50 and up |
| Family Monthly Plans | $12.50 and up |

Identity Guard Overview

Considered one of the best identity theft protection services by our experts, Identity Guard offers full-service identity theft protection and credit monitoring. Identity Guard's advanced features offer round-the-clock protection. The service scours billions of data points looking for your sensitive information linked to new account applications, account takeovers, nefarious social media activity, and the like.

At the core of Identity Guard's value is their innovative use of 21st century technology. That is, Identity Guard uses IBM's Watson artificial intelligence (AI) to drive their data monitoring. The computing power of Watson is off the charts, as it proactively and predictively searches unfathomable amounts of data to catch fraudsters in their tracks.

Of course, no service is perfect, and Identity Guard has chinks in its armor. For instance, we'd like to see more sophisticated features included in their standard plan. We'd also like to see a money-back guarantee.

With that said, Identity Guard still stands head and shoulders above the competition. The company offers a few different plans to fit almost any budget, and there are no long-term contracts to sign. If you're looking for comprehensive identity theft protection, Identity Guard is certainly a safe bet.

Pros

Comprehensive identity theft protection plans
Services powered by IBM Watson AI
Up to $1 million in identity theft insurance
Stellar customer service with A+ BBB rating

Cons

Somewhat expensive mid-tier and upper-tier plans
No 'limited power of attorney' for recovery services
Does not offer fraud alerts with credit bureaus
No money-back guarantee

What sets Identity Guard apart from the competition 

One word… Watson. Identity Guard leverages IBM's Watson AI for a proactive approach to identity theft protection. While it can't prevent identity theft, it's capable of detecting it faster than any other service on the market.

Who it's good for

Identity Guard is best for those who have a little extra money to spend on a premium service. While the standard plan is not worth the money, the upper-tier plans are highly recommended. So those with a little extra pocket change who are looking for full-service identity theft protection should seriously consider Identity Guard. It's a top pick for a reason.

3. LifeLock - Best Insurance

Product Specs

| | |
| --- | --- |
| Dark Web Monitoring | Yes |
| Credit Reporting | Yes |
| Insurance Coverage | Up to $1 million |
| Free Trial | 30-day |
| Individual Monthly Plans | $7.50 and up |
| Family Monthly Plans | $18.49 and up |

LifeLock Overview

LifeLock protects over 5 million customers from identity theft and credit fraud. The company is well-established in the anti-fraud space, and they are praised by many for their superior customer service. Much like other top contenders, LifeLock's identity theft protection plans are comprehensive and come with a $1 million insurance package. But that's where the similarities end.

What truly puts LifeLock in a class all its own is their new Norton 360 antivirus package. Not only do customers enjoy credit and identity theft protection, they also get the works when it comes to device protection. And that's a big deal. After all, cyber-criminals often hack into unprotected devices and networks and get away with sensitive data. With device protection, these attacks are far less common.

Another major advantage of LifeLock is their identity theft insurance coverage. The plan covers users up to $1 million in both stolen funds and personal expenses. And finally, LifeLock offers the most streamlined credit lock feature in the business. All it takes is one-touch on your mobile app dashboard to freeze your credit and stop a fraudster from taking out loans and opening accounts in your name.

Overall, LifeLock is a great deal, but it's not bulletproof. They've dealt with legal problems in the past for deceptive advertising. Also, we'd like to see better insurance coverage in their standard plan (it's currently set at a low $25k).

Pros

401(k) retirement and investment monitoring
Excellent credit lock feature
$1 million identity theft coverage
Norton 360 antivirus device protection

Cons

Base plan only includes $25k in coverage
No full-service family plan
Prior legal troubles for deceptive advertising
Premium plan is relatively expensive

What sets LifeLock apart from the competition

LifeLock offers robust identity theft insurance coverage, an innovative credit lock feature, and Norton 360 antivirus package.

Who it's good for

LifeLock is great for techies who have several devices they want to protect. It's also a good fit for seniors who can take advantage of the retirement and investment account monitoring.

4. IdentityForce - Best Restoration Team

Product Specs

| | |
| --- | --- |
| Dark Web Monitoring | Yes |
| Credit Reporting | Yes |
| Insurance Coverage | Up to $1 million |
| Free Trial | 30-day |
| Individual Monthly Plans | $17.95 and up |
| Family Monthly Plans | quote required |

IdentityForce Overview

If A+ customer service and access to a team of certified Protection Experts matters to you, then IdentityForce is worth a closer look. Sure, this identity theft protection company is useful for early detection of fraud. But it really shines post-fraud when you're more overwhelmed than ever with a serious mess to clean up. The IdentityForce restoration team swoops in and takes charge of everything from legal filings, to calling the credit bureaus on your behalf, and so much more.

IdentityForce is a family-owned company with strong family values (and some of the best family plans we know of!). They've been in business for 40+ years and have a reputation for high customer satisfaction. IdentityForce also offers comprehensive 3-bureau credit monitoring and reporting, along with a great credit improvement simulator tool.

IdentityForce also has the US Government as a client (if it's good enough for the government, it just might be good enough for the everyday American citizen). But like other identity theft protection services, IdentityForce has its flaws. For instance, they don't offer retirement account monitoring, and their website could use some updating. All in all, IdentityForce is a great value.

Pros

Great family plans and children plans
All 3-bureau quarterly credit reporting and scores
Impressive credit improvement simulator
Superb customer service with A+ BBB rating

Cons

Cannot freeze or lock credit in dashboard
Does not offer low-cost budget plan
No 401(k) or retirement account monitoring
Website could be improved for user experience

What sets IdentityForce apart from the competition

IdentityForce stops at nothing to restore their customers' identities post-fraud. Access to certified Protection Experts is reason enough to consider this service.

Who it's good for

IdentityForce is great for those who want an extra helping of peace of mind. No identity theft protection service is perfect, so if and when your identity has been compromised, it's nice to know you have a team of caring identity theft restoration experts in your corner.

5. ID Watchdog - Best Identity Theft Prevention and Detection

Product Specs

| | |
| --- | --- |
| Dark Web Monitoring | Yes |
| Credit Reporting | Yes |
| Insurance Coverage | Up to $1 million |
| Free Trial | 30-day |
| Individual Monthly Plans | $12.50 and up |
| Family Monthly Plans | $20 and up |

IDWatchdog Overview

Nobody does ID theft detection quite like IDWatchdog. The service proactively searches billions of records and keeps a hawk-eye on extra-sensitive areas like change of address records and payday loans. IDWatchdog has won several awards for their dogged approach to protecting their customers' identities and credit.

The company offers two service tiers, IDWatchdog Plus and Platinum, both of which can be yours for under $20 monthly. The upper-tier plan includes full-service credit monitoring features (it's worth mentioning that IDWatchdog is owned by the major credit bureau Equifax). Also, their restoration team has a stellar reputation for resolving identity and credit fraud, and fast!

IDWatchdog makes the grade across most categories, but much like the competition, this top dog is not without its flaws. We'd like to see IDWatchdog offer a mobile app and a half-decent identity theft insurance plan (they currently offer nothing in the way of post-fraud financial compensation).

Pros

Impressive identity theft restoration assistance
Highly secure two-factor authentication
Owned by the major credit-bureau Equifax
Excellent credit monitoring features

Cons

No companion app for mobile access
Does not offer social media monitoring
Does not offer reimbursement insurance
Lacks competitive family plans

What sets IDWatchdog apart from the competition

IDWatchdog leverages the latest technology to monitor the identity and credit of its customers, and they offer these services in two affordable plans.

Who it's good for

IDWatchdog is a safe bet for the budget-conscious buyer looking for basic-to-advanced theft detection and premium credit monitoring features.

6. Experian IdentityWorks - Best Credit Restoration

Product Specs

| | |
| --- | --- |
| Dark Web Monitoring | Yes |
| Credit Reporting | Yes |
| Insurance Coverage | Up to $1 million |
| Free Trial | 30-day |
| Individual Monthly Plans | Free and up |
| Family Monthly Plans | $34.99 and up |

Experian Overview

The name Experian conjures visions of climbing the credit ladder. So it's no wonder the major credit bureau would enter the market with identity theft protection and credit monitoring services. After all, one of the best ways to maintain great credit is to never have it compromised in the first place. With affordable, straightforward plan options — and the best credit monitoring in the business! — Experian is on a mission to do just that.

Experian's credit monitoring service is loaded with value (think three-bureau credit monitoring and reporting, daily credit score tracking, etc), but so is their identity theft protection service. Customers enjoy dark web surveillance, social monitoring, a one-touch credit freeze feature, and $500K insurance coverage (premium plan). It's not the cheapest service available, but Experian IdentityWorks is certainly worth a consideration.

Pros

Three-bureau credit monitoring and reporting
Daily credit score tracking and updates
Budget-friendly standard protection plan
Social media fraud monitoring

Cons

$500k insurance plan is not so competitive
Customer service could be more responsive
Upper-tier plans are relatively pricey
Confusing cancellation policy

What sets Experian IdentityWorks apart from the competition

Their credit monitoring package is as robust as they come. Users get top-notch monitoring, along with daily credit score updates — all from the big guns at Experian.

Who it's good for

This service is especially useful for those looking for full-service, three-bureau credit monitoring. If you're specifically searching for identity-theft protection, then Experian is likely not the best plan for you.
The Cost of Identity Theft
The statistics are staggering. According to a report released by Javelin Strategy & Research, 16.7 million people fell victim to identity fraud in 2017 alone. And the average out-of-pocket cost to rectify identity theft exceeds $1,000. Of course, this number swells incredibly high for those who don't detect the fraud early on. In many cases, it happens that the fraudster causes catastrophic financial damage to the unwitting victim.
But identity theft is more than just a cash grab. It also takes a high mental and emotional toll on the victim. For instance, a good-standing credit score is integral to our livelihood. It's how we purchase cars, homes, take out lines of credit, you name it. So when a cyber-criminal causes our credit score to plummet by hundreds of points, there's no telling the far-reaching impacts this has on our lives and our families' lives.
In some instances it goes beyond financial and credit damage. Fraudsters have been known to use other people's identities upon arrest or when in trouble with the law. Imagine waking up to see your name in the news linked to an atrocious crime. And truly, this only scratches the surface of the high cost that identity theft and credit fraud can have on innocent Americans. So you can see how critical it is to safeguard your name and accounts with an identity theft protection service.
Investing in Identity Theft Protection with Restoration Services
Unfortunately, many people think that identity theft protection services completely prevent all instances of fraud. This couldn't be further from the truth. In reality, an identity theft protection plan works to detect fraud and attempts to catch it as early as possible. This allows the user to quickly fix the situation and mitigate damages, or 'stop the bleeding', so to speak. With that said, fraud still happens. And it even happens to those who sign-up with a protection plan.
For this reason, it's incredibly important to invest in identity theft protection with restoration services. Many of the plans we highlight above offer full-service restoration. And restoration happens after-the-fact, post-fraud, when you actually need the service most. A restoration team is typically available 24/7 to talk you through the impacts and best course of action to resolve the fraud and return to pre-fraud status.
A comprehensive identity theft restoration service will almost literally bend over backwards to make the necessary calls to the major credit bureaus, fill out any paperwork, complete legal filings if necessary, and the list goes on. Let's face it, most people have no clue where to start. So having a team of experts in your corner during this vulnerable time is worth its weight in gold.
Another major benefit of ID theft restoration services is the financial coverage and compensation that comes with it. Many companies offer upwards of $1 million (or more!) of coverage for lost wages and resolution expenses. This is cash in your pocket if you have to miss work, hire lawyers, ship documents, and pay for other miscellaneous restoration-related expenses. But we'll talk more about this in the next section. When all is said and done, the importance of signing on with identity theft restoration cannot be overstated.
Identity Theft Insurance Coverage
Today's best identity theft protection services include at least some insurance coverage. And it's highly recommended to find a service with coverage of at least $500k to $1 million. This typically doesn't cost much extra monthly, and it offers the peace of mind of knowing that if your identity were compromised, you wouldn't be left picking up the pieces out-of-pocket.
The costs related to identity theft range from phone bills, to legal expenses, lost wages, and more. Restoring credit is another major expense altogether. The costs can add up fast, but for those with identity theft insurance, it's no sweat off their backs.
However, it's also important to know what identity theft insurance does not cover. Most people (rightfully) believe that insurance covers stolen funds. But 'stolen funds reimbursement' is typically a separate offer altogether. So if a fraudster hacks your bank account and drains thousands of dollars, your identity theft insurance plan probably won't cover your losses. That's why it's always important to read the fine print of each service offering that you're considering.
Bottom Line
Identity theft restoration services can really save the day — especially considering that ID theft and credit fraud is at an all time high. The affordable service won't set you back more than $20-$30/mo., and they monitor billions of data points to keep a close-eye on your sensitive information.
The services we showcased above offer identity and credit monitoring. The full-service offerings deliver peace of mind with generous insurance plans, ranging from $25k to $1 million in coverage. Many companies take it a step further and offer comprehensive restoration and recovery should your identity or credit ever become compromised.
Signing up with identity theft restoration is by no means 100% necessary. There are other more pressing and important things in life. But remember, upwards of 16 million people are victimized annually, and the last thing you want is to have the headache and financial burden of fixing identity theft on your own, while also trying to balance life's other responsibilities.
Disclaimer: This content is not provided or commissioned by the companies referenced in this article. Opinions expressed here are the author's alone and have not been reviewed, approved or otherwise endorsed by the companies mentioned. We may be compensated through advertiser affiliate programs.