PrivacyGuard Identity Theft Protection
Starting at under $10 a month, PrivacyGuard works hard to protect your credit profile and personal information.
Monthly charges range from $9.99 to $24.99
Monitoring for credit scores and reports, financial accounts, dark web and more
Identity theft insurance with maximum reimbursement of $1 million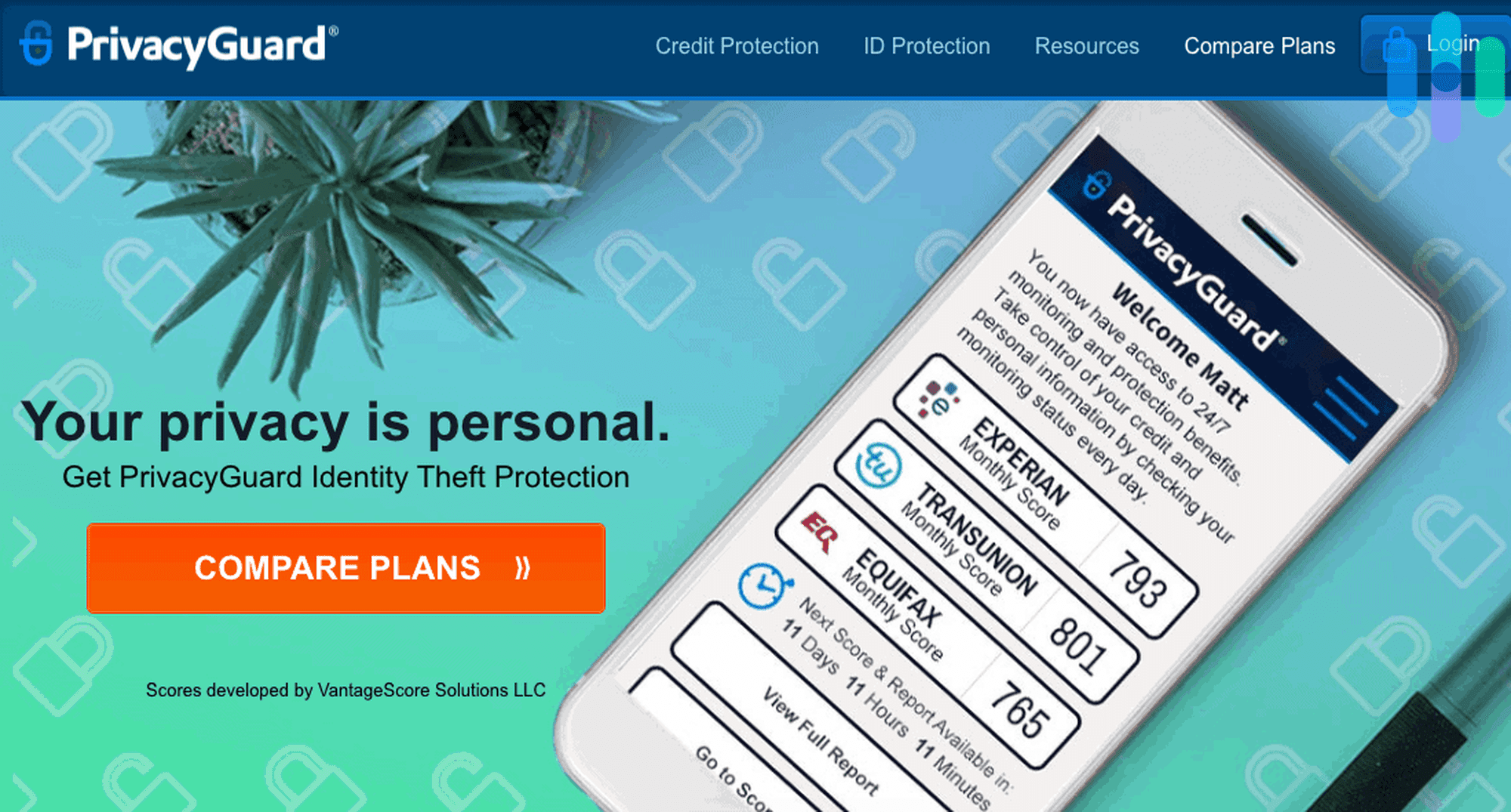 All of our content is written by humans, not robots.
Learn More
By

&

Last Updated
Apr 12, 2023
It's no secret that identity theft can result in financial losses, as criminals steal people's bank account information, credit card numbers and other personal information to obtain quick PayDay loans. So paying money to prevent identity theft may seem a little odd, but once you consider the potential losses if your identity is stolen, it makes all the more sense. Here, we're discussing the costs associated with PrivacyGuard, which is one of our favorite services overall. The best part? It was pretty easy on our wallets, too.
Plan costs
| PrivacyGuard plans | Monthly costs |
| --- | --- |
| Identity Protection | $9.99 |
| Credit Protection | $19.99 |
| Total Protection | $24.99 |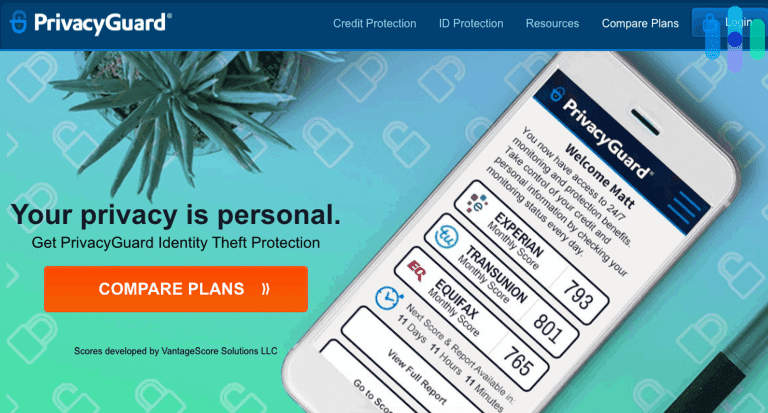 PrivacyGuard Plans
While some other identity theft protection services made us commit to a year minimum, all of PrivacyGuard's plans are monthly, starting at $9.99 with the Identity Protection plan. The Credit Protection plan, which includes monitoring from three credit bureaus, costs $19.99 a month, and to combine the two plans into the Total Protection plan cost us $24.99 a month, which is a slight discount considering the services we got. It's an especially good value when you consider that other services like IDShield cost up to $32.95 for the total protection PrivacyGuard offers. Read our full IDShield pricing page for more information, or hop over to our IdentityForce pricing page for a lower-cost alternative.
| What you'll get | Identity Protection | Credit Protection | Total Protection |
| --- | --- | --- | --- |
| Tri-bureau credit monitoring/td> | No | Yes | Yes |
| Monthly credit reports | No | Yes | Yes |
| 24/7 credit score monitoring | No | Yes | Yes |
| Alerts via text and email | Yes | Yes | Yes |
| Professional identity restoration services | Yes | Yes | Yes |
| Online and dark web monitoring | Yes | No | Yes |
| Social Security number monitoring | Yes | No | Yes |
| Driver's license and passport monitoring | Yes | No | Yes |
| Bank account monitoring | Yes | No | Yes |
| Debit and credit card number monitoring | Yes | No | Yes |
| Change of address monitoring | Yes | No | Yes |
| Personally identifiable information monitoring | Yes | No | Yes |
| New account fraud monitoring | Yes | No | Yes |
| Public records monitoring | Yes | No | Yes |
| Children's Social Security number monitoring | No | No | Yes |
| Online fraud prevention dashboard | Yes | No | Yes |
| $1 Million ID theft insurance | Yes | No | Yes |
| Lost and stolen wallet protection | Yes | No | Yes |
| Annual public records report | Yes | No | Yes |
| Reduced pre-approved credit card offers | No | No | Yes |
| Neighborhood reports | No | No | Yes |
| Registered sex offenders report | No | No | Yes |
| Emergency travel funding | No | No | Yes |
| Free medical records | No | No | Yes |
| Monthly cost | $9.99 | $19.99 | $24.99 |
While $24.99 a month certainly isn't the absolute lowest price we've seen from a similar service, it's middle of the road, and considering the comprehensive coverage, very reasonable. However, if you're looking to protect an entire family, PrivacyGuard may not make as much sense. They only offer individual subscriptions, although with the Total Protection plan, you can get Social Security number monitoring for up to 10 children below the age of 18. It's PrivacyGuard's only feature geared towards protecting the identities of children, and honestly, that's not quite enough. If you want identity protection for the whole family, look for a company that has subscriptions that cover two adults and up to 10 children; yes, they exist. Check out the best identity theft protection for families to learn more.
Another qualm we have with PrivacyGuard is that it doesn't offer yearly plans. Yes, monthly subscriptions would let you cancel anytime without losing a dollar, but yearly plans often save you money if you're willing to commit. Since identity theft is a year-round threat, we do wish PrivacyGuard offered discounted annual plans.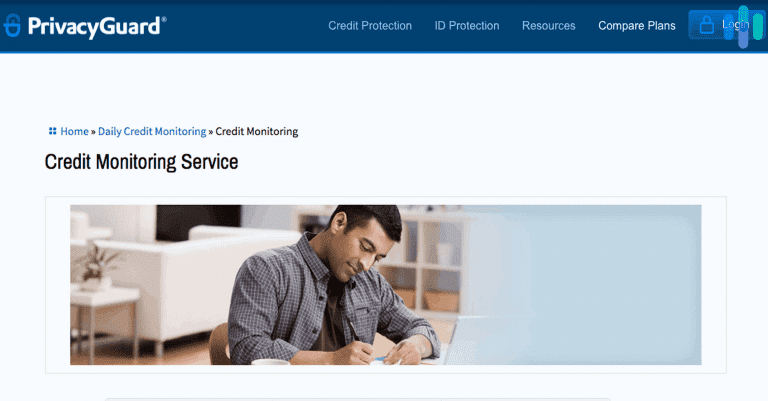 More Security.org Recommendations
Check out more of our favorite identity theft services.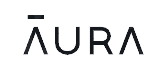 The PrivacyGuard App
Part of PrivacyGuard's plans is its mobile app, called PrivacyGuard Identity Security on the Apple store and PrivacyGuard – Protection Against Identity Theft on the Google Play store. What does it do, exactly?
Now, another option instead of using PrivacyGuard's app is to get a VPN, which totally encrypts web traffic as opposed to preventing phishing and malware. We recommend this over using PrivacyGuard's app if you want to focus on digital security because PrivacyGuard's app is more focused on identity protection. Otherwise, the app is pretty great, as evidenced by its 4.3 stars rating on the App Store and four-star rating on the Google Play store. Also, we tested it ourselves in our PrivacyGuard review and it met our high expectations when it comes to identity protection apps.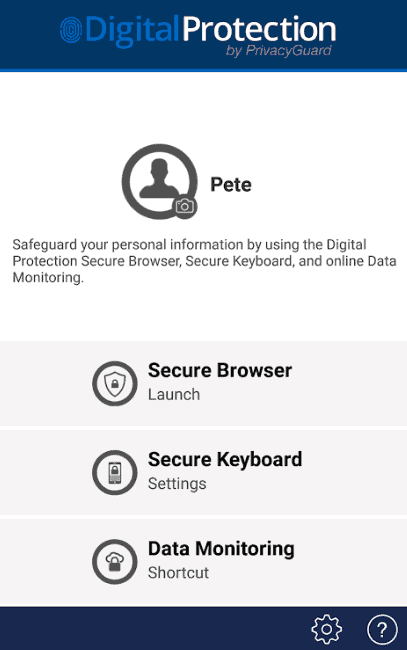 Why It's Worth It
Is PrivacyGuard worth their prices? We say yes, and here's why:
Monitoring from all three bureaus: With the Credit Protection and Total Protection plans, you'll get credit scores from all three major credit bureaus in the United States: Experian, TransUnion, and Equifax.
$1 million reimbursement maximum: This is the industry standard for the maximum reimbursement of identity theft insurance, available under the Total and Identity Protection plans only.
Try for $1: Sure, we would've preferred a free trial, but the fact that PrivacyGuard let us try out their service for two weeks for only a dollar didn't make us mad, either.
Reasonable prices: Starting at only $9.99 a month, PrivacyGuard is middle of the road when it comes to pricing.
Comprehensive financial and criminal monitoring: The Total Protection plan monitored all of the areas we look for, from our bank accounts to our Social Security numbers and a ton more.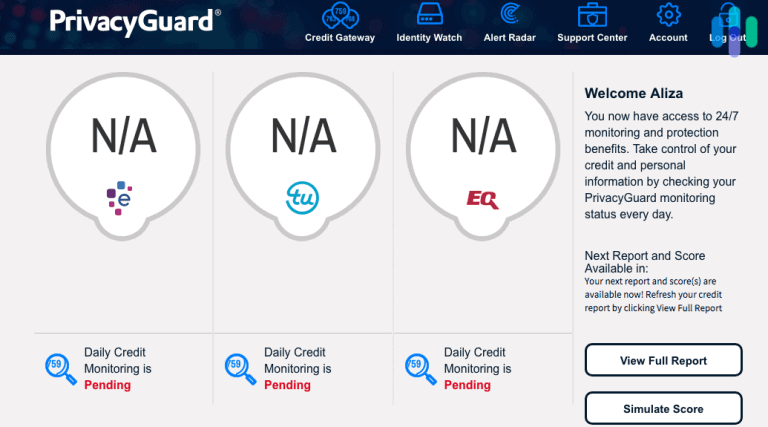 How You Can Pay For PrivacyGuard
We paid for PrivacyGuard with a regular old Visa, but if you don't have one, here are all your options:
Discover
Visa
Mastercard
American Express.
Now, some other identity theft protection services offer some alternative forms of payment, everything from Paypal to cryptocurrency. We are a bit disappointed that PrivacyGuard sticks to the major credit cards, as that required us to share our bank account information with them directly. However, at least PrivacyGuard encrypts the information with SSL,1 a Secure Socket Layer often used by online retailers.
Is There A Free Trial?
Want to try out PrivacyGuard for free? Keep dreaming. Currently, PrivacyGuard doesn't offer a free trial. However, you could try their services for 14 days and only get charged a dollar, which is pretty close to free. Just make sure you cancel within that time period to avoid getting charged for the whole month!
Alternatively, both Experian IdentityWorks' plans and Allstate's identity theft protection plan include a 30-day trial to sweeten the deal. And for what it's worth, LifeLock's Black Friday and Cyber Monday deals are known to be pretty generous, too.
FYI: If you sign up for PrivacyGuard and cancel within 14 days, you'll only be charged a dollar, making it a virtually risk-free transaction.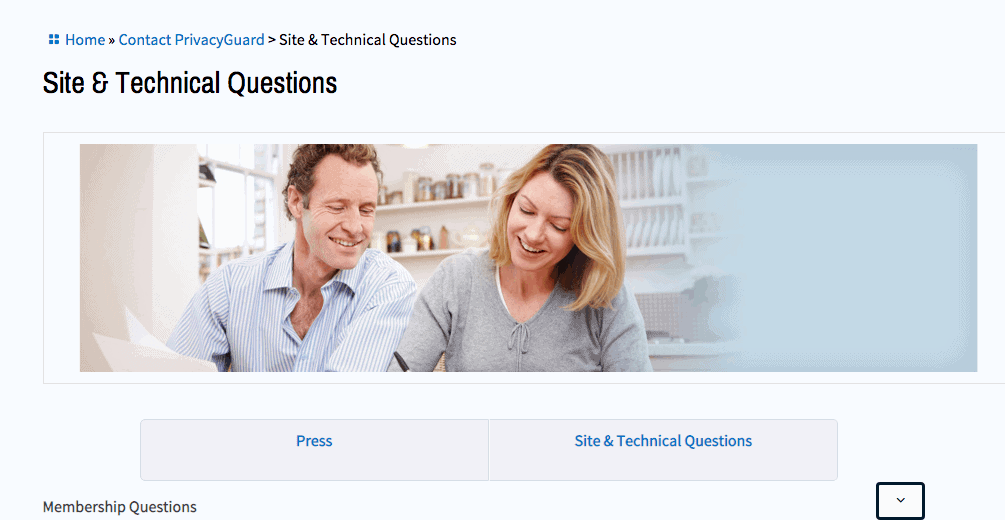 How To Cancel
There are a few different ways to cancel PrivacyGuard. The most straightforward option by far is logging into your PrivacyGuard account and clicking cancel like we did. Other options involve contacting PrivacyGuard and asking them to cancel your subscription. You can reach PrivacyGuard via one of these methods.
| Contact Method | Contact Details |
| --- | --- |
| Email | service@privacyguard.com |
| Phone | 1-800-374-8273 |
| Mail | PrivacyGuard, P.O Box 41249, Nashville, Tennessee 37024-1249 |
There are a few different ways to cancel PrivacyGuard, including:
Account: Simply log into your account and click cancel like we did. This is by far the most straightforward option, and it doesn't require any postage, either.
Email: The second easiest way, in our humble opinion, is to email their support staff at service@privacyguard.com.
Letter: If you're more of an old-fashioned type of person, you can write PrivacyGuard a letter requesting cancellation using the mailing address PrivacyGuard, P.O Box 41249, Nashville, Tennessee 37024-1249.
Phone: Finally, you can call PrivacyGuard to cancel by dialing 1-800-374-8273.
Since all of their plans are monthly, cancelling didn't incur us any fees, and we had the rest of the month to enjoy their service before it was stopped.
Company Background
PrivacyGuard is owned by a company called Trilegiant Corporation,2 based in Stamford, Connecticut. Along with PrivacyGuard, Trilegiant also owns and operates other membership-based services spanning multiple industries, from entertainment to shopping to consumer protection. Founded in 1991,3 Trilegiant has over 100 million members across all of its services, which include brands like AutoVantage, Shoppers Advantage and the National Card Registry.
Note: Since PrivacyGuard's parent company Trilegiant Corporation is based in the U.S, the company could be forced to hand over customer information under the jurisdiction of Five Eyes, Nien Eyes and 14 Eyes, surveillance alliances. However, nearly all of the services we've tested are also based out of the U.S, so this is hard to avoid when looking for identity theft protection services.
When we dug a little deeper intro Trilegiant, we found some pretty interesting stuff. In 2009, the company got in trouble for some deceptive business practices, namely billing customers for memberships that they never signed up for and refusing to let people cancel. As a result of this class action lawsuit, Trilegiant had to pay up to $25 million to people across the nation who were wrongly billed.4 Unfortunately, this wasn't the first time that PrivacyGuard faced legal trouble; in 2006, they settled in another class-action lawsuit for the same crimes. However, the settlement may have been a good thing for the company; they were forced to make cancelling easy, which we think they've achieved.
Some of Trilegiant's questionable practices reminded us of Lifelock, a popular service that's been under scrutiny for years. LifeLock's costs are pretty reasonable for what you get, but a history of lawsuits and FCC violations did give us pause when we reviewed LifeLock.
On the other hand, PrivacyGuard has gone about 11 years since the last class-action lawsuit, so we think they've changed their ways. Keep in mind that it's been about 11 years since the last class-action lawsuit, so we think PrivacyGuard has changed their ways. One thing that certainly made us feel better was their page from the Better Business Bureau;5 despite their multiple class-action lawsuits, the company has zero customer complaints in their 12 years on the site. But we understand if their litigious past is a dealbreaker. If that's the case, check out the other services we liked on our list of the best identity theft protection.
Recap
Overall, we're really pleased with PrivacyGuard and think it's worth the price, no matter what plan you choose. From $9.99 to $24.99 a month, PrivacyGuard gave us the monitoring we needed without breaking the bank. And while they can't completely prevent identity theft, the same as any other service, that $1 million reimbursement maximum if our identities were stolen gave us total peace of mind.