SimpliSafe vs Arlo Comparison
See which of these two popular security systems comes out on top
Best Features

Monthly subscription plans
Fast and easy DIY installation
Reliable professional monitoring
Professional monitoring costs $19.99 or $29.99 per month
Camera recording on five cameras costs as little as $9.99 per month
Packages range from $250 to $700
Best Camera Quality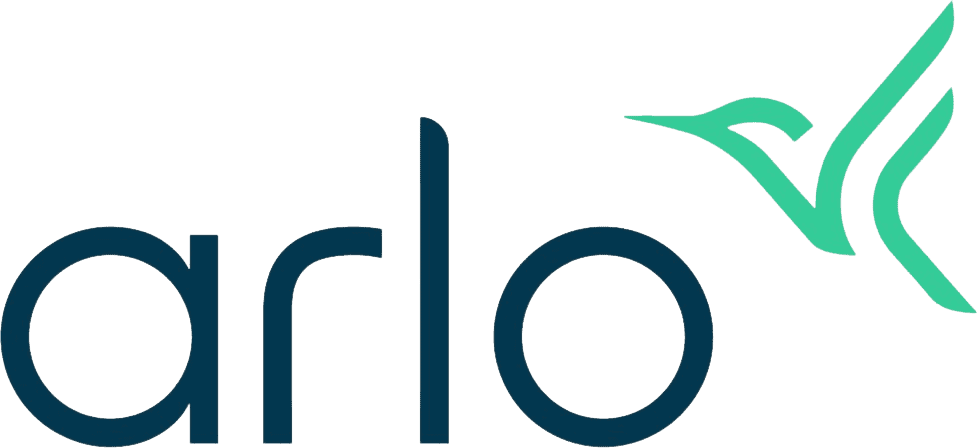 Wireless home security cams
Wide-range of high-quality camera options
Third-party smart home integration
Key Takeaways from Our SimpliSafe vs Arlo Comparison:
SimpliSafe basic home security can be enjoyed for as low as $19.99 per month. (Or free if you 'self-monitor')
SimpliSafe and Arlo are both wireless systems, connecting to your Wi-Fi to send alerts
SimpliSafe relies more on sensors to protect homes, but an indoor, outdoor, and doorbell camera are also available
Arlo is camera-based, but it recently came out with a security system that uses multi-purpose sensors to detect intrusion and home hazards
Both companies are relatively new to the market but growing in popularity
These key takeaways are just a sampler of what's to come in this comparison. There's more to the story. In fact, this is the most comprehensive SimpliSafe vs Arlo comparison available online. So read on to learn about the key differences and similarities.
SimpliSafe vs Arlo Comparison Overview
Key Differences: SimpliSafe vs Arlo
SimpliSafe home automation is limited to a few integrations, while Arlo offers more automation capabilities
SimpliSafe has been in business for 10+ years longer than Arlo
Arlo's cameras are all-around better than SimpliSafe's cameras
SimpliSafe is more in line with traditional security systems than Arlo, which is mostly camera-based
Key Similarities: SimpliSafe vs Arlo
Both systems are 100% wireless and easy to install (30 minutes or less)
SimpliSafe and Arlo both offer no-contract, cancel-anytime home security
Both companies require upfront equipment fees
SimpliSafe and Arlo are known to have good customer service
Now let's dig a little deeper to look at the individual categories to see how SimpliSafe and Arlo compare. Remember, the difference is in the details. So let's find out how they stack up.
Home Security Categories We Compare:
Age and Influence 
Features and Technology 
Monitoring Options
Emergency Connections / Response Times
Camera Quality
Home Automation 
Ease of Installation 
Customer Service 
Contracts 
Cost and Value
Age and Influence
SimpliSafe — Flashback to 2006 in a Harvard dorm room. That's where you'll find the beginnings of SimpliSafe, a security system originally geared toward dorm dwellers. The founders had perhaps unwittingly created a future big-league player in the home security space. Today, with hundreds of thousands of customers and loads of momentum in a crowded market, SimpliSafe delivers DIY, no-contract home security that you can hang your hat on.
Arlo — Arlo was founded much more recently. It started in 2014 as a division of NETGEAR, then rebranded as its own entity in 2018. In early 2019, the company reported nearly 3 million registered users with 11.7 million devices sold. That's what you call 'hitting the ground running'. But Arlo is not without its complaints. For all of the traction they're gaining, the reviews suggest they should focus on retaining customers by offering a better product and service.
Age and Influence Category Winner: SimpliSafe
Compared to Arlo, SimpliSafe has been around the block several times over. The company has way more customers than Arlo. And while SimpliSafe is not yet a household name (like ADT for instance), they certainly have more influence in the market than Arlo does.
Features and Technology 
SimpliSafe — SimpliSafe is more advanced than Arlo across the board. And that's saying a lot, as SimpliSafe typically isn't known for offering the latest bells and whistles. The company offers just enough features and tech for the newbie in home security. Among SimpliSafe's features are door and window sensors, motion detectors, 24/7 professional monitoring, indoor and outdoor video, remote control with keychain fob, environmental monitoring, and easy DIY installation.
>> Learn More: See our full Review of SimpliSafe
Arlo — Unlike SimpliSafe, Arlo started out as a camera-based system, but they've recently released a sensor-based security system. It's not a strictly traditional security system, as there's only one type of sensor that can detect multiple home hazards. This sensor can detect movement, opening and closing of doors, freezing temperatures, and more.
The sensor works best with Arlo security cameras that offer crisp and clear imaging, along with infrared night vision, motion alerts, two-way talk, smart home integration, custom activity zones, live-streaming, and more.
>> Learn More: See our full Review of Arlo
Features and Technology Category Winner: SimpliSafe
Arlo may be more high-tech, with its smart cameras and a one-of-a-kind security system, but SimpliSafe's approach is simply more proven. Instead of a sensor that can do pretty much everything, SimpliSafe makes different sensors for different purposes so you can fully customize your home security.
Monitoring Options
SimpliSafe — Get 24/7 home protection from the pros. SimpliSafe has two packages, with a mile-long lineup of upgrade packages and add-on equipment. Customers can either purchase the affordable professional monitoring plan, or 'self-monitor' and save. All of SimpliSafe's home security systems are wireless and cellular.
SimpliSafe's monthly monitoring plans:
SimpliSafe Standard — Easy DIY installation, 24/7 monitoring, and no contracts. The price is $229.96 upfront, and $19.99 per month (including door & window sensors, etc).
SimpliSafe Interactive — Includes everything in the Standard package, plus SMS and email alerts and remote control capabilities. This plan costs $229.96 upfront, and $29.99 per month (including door & window sensors, etc).
>> Learn More: About SimpliSafe's Pricing
Arlo — With its new security system, Arlo now offers 24/7 professional monitoring. This all-in-one plan costs $19.99 per month, excluding the cost of equipment. This plan also includes 30 days of cloud storage for any and Arlo cameras you have under your account, and a wide range of extra features.
Aside from the $19.99 Safe & Secure Pro plan, you can select from two other cloud storage plans.
Secure: Give 30 days of cloud storage to one camera for $2.99 per month or to unlimited cameras for $9.99 per month. This plan also unlocks advanced features like person detection.
Secure Plus: Store 30 days worth of videos from unlimited cameras, and enjoy the peace of mind of having a 24/7 emergency reporting feature on the app. This plan costs $14.99 per month.
Safe & Secure Pro: For $19.99 per month, enjoy all the features of the Secure Plus plan for your cameras and 24/7 professional monitoring for your Arlo security system. You'll also gain access to family safety features via the Arlo app.
>> Learn More: About Arlo's Pricing
Monitoring Options Category Winner: Arlo
Arlo's monitoring plan is more comprehensive. It doesn't just monitor your security system, but it also watches over you and your family members. Driving? In case of a crash, the Arlo app will automatically alert the emergency response. Walking alone? Open the app and activate the emergency button to call for help. Of course, all these features come with standard 24/7 professional monitoring, so you can stay safe and secure at all times.
Emergency Connections / Response Times
SimpliSafe — SimpliSafe offers wireless, cellular-based home security systems. The system communicates with cell towers to ensure a fast and reliable connection and response. No landline is required, and cellular systems like SimpliSafe are superior to landline-based systems.
Arlo —Arlo cameras and the Arlo security system uses Wi-Fi, but with the pro monitoring plan, the system will gain cellular backup, much like SimpliSafe.
Emergency Connections Category Winner: SimpliSafe
With SimpliSafe, you can guarantee fast response times when you need it most. The company claims a dispatch response time of 9 seconds, but most users receive a call between 15-45 seconds on average.
Camera Quality
SimpliSafe — Unlike Arlo, SimpliSafe's camera options are limited to an indoor camera, an outdoor camera, and a video doorbell. All these cameras feature a 1080p HD resolution along with night vision, a decent viewing angle, and zoom.
The outdoor camera is the cream of the crop, because it's battery-powered and therefore completely free of wires. The indoor camera is a plugged-in camera, while the video doorbell needs to be hardwired to a doorbell terminal.
Arlo — Arlo delivers the total surveillance package with indoor and outdoor cameras. The cameras are built to last, and are designed to keep "Every Angle Covered," as the tagline goes. The cameras are 100% wireless and offer easy installation (which we'll cover shortly). Arlo security cameras also boast a sleek design, with a black and white color scheme, and loads of features to keep watch over your property.
Camera Quality Winner: Arlo
If you're after a camera-based system, Arlo is your best bet. SimpliSafe's video capabilities are severely limited, whereas Arlo offers video quality with up to 4K HD resolution and a long list of smart features.
Home Automation
SimpliSafe — Here's another element of modern systems that SimpliSafe simply doesn't deliver. While the home security systems do integrate with Alexa, Google Home, and Nest, you only get basic voice control and nothing more. If you're looking to create or improve upon a smart home ecosystem, SimpliSafe is definitely not the system for you.
Arlo — The Arlo SmartHub allows users to tap into third-party home automation platforms. Arlo also offers something called Ultra 4k Surveillance which is a 3-in-1 surveillance, security, and automation solution. Control smart lights, remotely lock and unlock doors, and much more. Users will also enjoy access to voice control, as Arlo is compatible with Alexa and Google Assistant. All in all, Arlo offers a surprising range of smart home capabilities.
Home Automation Category Winner: Arlo
Arlo Technologies is actually a home automation company that happens to make home security cameras. So it's easy to see why they excel in this category. On the other hand, SimpliSafe falls abysmally short when it comes to smart home automation.
Ease of Installation
SimpliSafe — The name says it all. These home security systems are up-and-running in just minutes from unboxing. It comes pre-configured from the factory, and only requires a few simple steps to setup. That's the beauty of DIY. SimpliSafe truly shines when it comes to ease of installation.
Arlo — Much like SimpliSafe, Arlo installation and setup is a cinch. The cameras can be mounted almost anywhere — whether it be walls, roofs, ceilings, and other places. Just set aside 10-30 minutes and you'll be in business with quality home surveillance.
Ease of Installation Category Winner: Tie
SimpliSafe and Arlo are both simple to set up. You don't need any handy skills, and you don't need to drill into walls. There are no wires to get in your way and you risk having criminals snip to bypass your system. If you're looking for easy installation, you can't go wrong with either brand.
Customer Service
SimpliSafe — SimpliSafe maintains a solid A+ BBB rating. And from what we've seen, most customers are happy with the service. However, some express disapproval of longer than average wait times and limited service hours. Overall, SimpliSafe makes the grade when it comes to customer service.
Arlo — You can find help via the Arlo online community of knowledgeable techies. You can also access an FAQ resource page; their support center is chock-full of videos and articles. And if you want more personalized help, hop on Arlo's live chat and ask away. Finally, even Arlo's base package includes 90 days of phone support on-the-house.
Customer Service Category Winner: Arlo
While SimpliSafe just 'makes the grade', Arlo goes the extra mile to ensure a stellar customer service experience. The company lays out several avenues for customers who have questions, comments, or concerns.
Contracts 
SimpliSafe — SimpliSafe systems are 100% contract fee. No contracts mean you can cancel at any time without penalty. This month-to-month service is attractive to most customers, especially renters. You will have to pay $229.96 upfront for the equipment. Finally, the systems include a 2-month money-back guarantee.
Arlo — Arlo also offers month-to-month, no-contract video storage plans and professional monitoring.
Contracts Category Winner: Tie
Both companies offer month-to-month home security. This gives you the flexibility you need if (or when!) you realize the system isn't for you. Also, if you're moving into a different living situation or simply can't afford it, having a no-contract home security system pays off in dividends.
Cost and Value
SimpliSafe — If you value simplicity and can do without the advanced features offered by companies like Vivint, Frontpoint, and ADT, then SimpliSafe is your home security system. Basic security and 24/7 professional monitoring can be yours for just $229.96 upfront, and $19.99 per month. That's one of the lowest prices in the industry, and an incredible value.
Arlo — With the new Arlo security system, Arlo widens its scope of protection. The most special thing about the system is the All-In-One sensor, which at $29.99 per piece, can have up to eight different detection abilities. Place one under your sink and enable temperature and water detection, and place one on your window and enable opening and motion detection. Plus, at $20 per month for monitoring, it's a competitive system in terms of value.
Cost and Value Category Winner: SimpliSafe
With SimpliSafe, you can safeguard your home with a complete DIY set up starting in the mid $200's. If you're willing to spring for the premium packages and add-ons, you can customize your system to your heart's content. Overall, SimpliSafe delivers tremendous value for the equipment and service you get. This is a go-to system for those who desire fast setup, no contracts, and basic (but solid) home security.
By now, you should know these two home security solutions inside and out. They each serve a slightly different purpose when it comes to home protection, and both help to secure your home from break-ins and theft. But there can only be one winner. See below for an at-a-glance breakdown of the category winners.
Age and Influence: Winner – SimpliSafe
Features and Technology: Winner – SimpliSafe
Monitoring Options: Winner – Arlo
Emergency Connections: Winner – SimpliSafe
Camera Quality: Winner – Arlo
Home Automation: Winner – Arlo
Ease of Installation: Winner – Tie
Customer Service: Winner – Arlo
Contracts: Winner – Tie
Cost and Value: Winner – SimpliSafe
Overall Winner – SimpliSafe
The Bottom Line
SimpliSafe and Arlo are two up-and-coming DIY home security systems. But they really are complete opposites. SimpliSafe offers total home protection with door and window sensors, motion detectors, etc. And Arlo is more heavily-focused on video security, but we might see a shift depending on how well the market receives its sensor-based system.
For now, SimpliSafe is the better option. Go with SimpliSafe if you want easy DIY setup and basic home security. It really is a lean, nimble, and incredibly affordable home security setup. With SimpliSafe, you can protect your home and family for as low as $19.99 per month. Or better yet, purchase the equipment and 'self-monitor' your home and don't pay a dime monthly.
Or choose Arlo if you want quality video surveillance inside and outside your home. This can be pricey, but Arlo makes quality products built to last. Also, you'll enjoy a growing list of home automation capabilities and features with Arlo. And if you can forego the fancy video storage options, you'll be paying as little as $2.99 monthly. That's a deal in our book.
FAQ
Before we end this comparison, let's look at some of the most frequently asked questions about SimpliSafe and Arlo.