The Best Night Vision Cameras of 2023
These cameras will let you see clearly at night.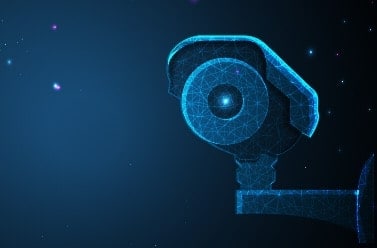 5,000+ research hours
100+ cameras tested
250+ simulated break-ins
50+ devices reviewed
5 cameras recommended
Most security cameras typically use one of two types of night vision to see at night: infrared and color. Infrared night vision has its advantages over those with color night vision that utilize a bright white light. For instance, infrared LED lights provide superior illumination range compared to their color night vision counterparts. And as security professionals, we prefer cameras that are subtle and inconspicuous, and the invisible infrared light aids in achieving this goal.
Having tested numerous security cameras over the years, we have identified the best options for low-light conditions, with a focus on infrared security cameras. We understand that every user has different needs, so we have provided detailed information on each camera to help you determine which infrared security camera is most suitable for your specific requirements.
Our Review Process: Key Features We Tested
| | |
| --- | --- |
| Night vision range | 20-130 feet |
| Minimum resolution | 1080p HD |
| Viewing angle | 110-140 degrees |
| Built-in sensors | Motion, sound, etc. |
The Best Infrared Cameras of 2023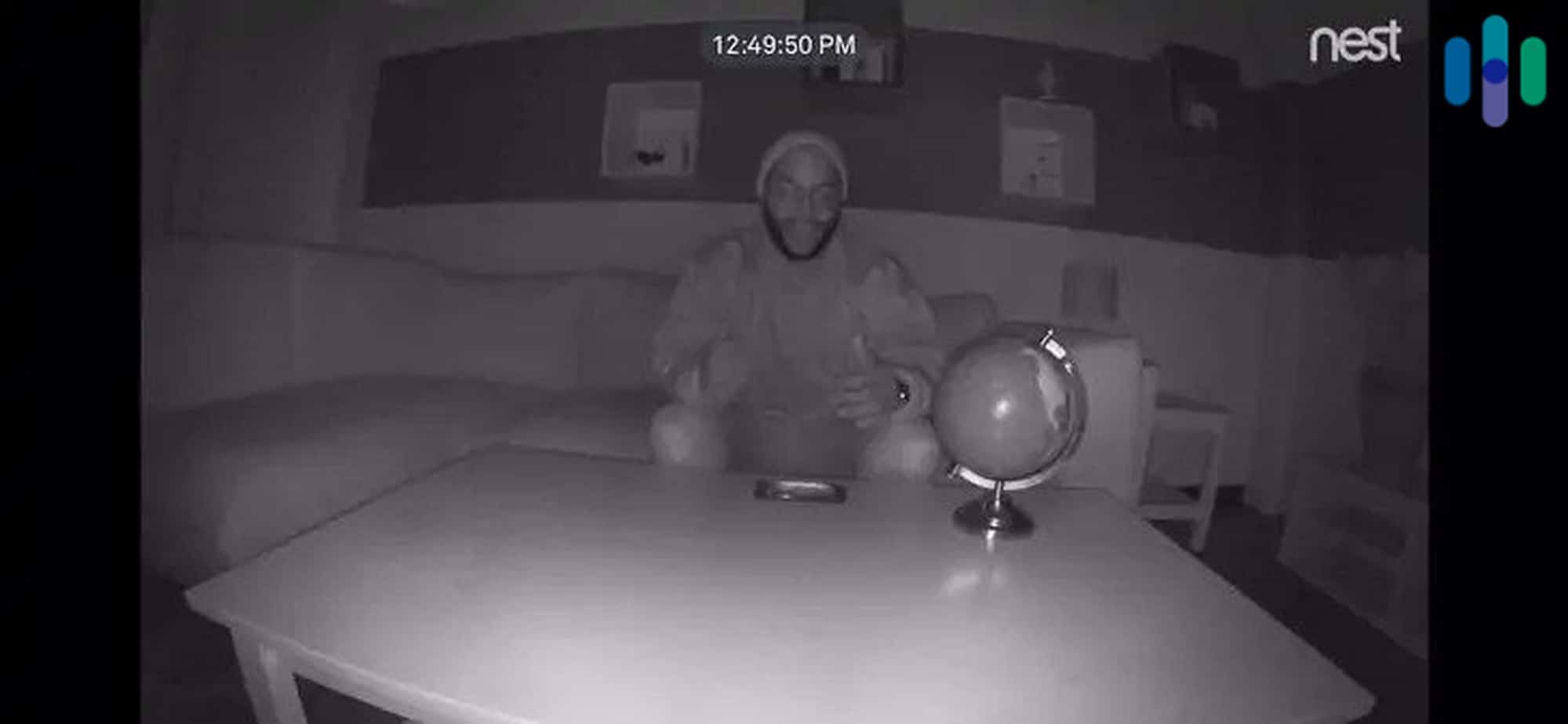 Here at Security.org, we test all products that we recommend, either individually or as a part of a larger security camera system. So whether you're looking to buy an indoor camera to monitor your house day and night, an outdoor camera for your backyard, or one that you can use indoors and outdoors and adjust to different light conditions, we got you covered. Without much further ado, here's our full list of 2023's best infrared cameras!
Comparison of the Best Cameras with Infrared Night Vision
System

Lorex

Nest Cam (wired)

Blink Outdoor

Arlo Pro 3

Vivint Outdoor Camera Pro

Ranking

1st
2nd
3rd
4th
5th

Ratings

9.6/10
9.2/10
8.4/10
9.0/10
9.4/10

Price

$179.99 for add-on camera
$99.99
$99.99 for add-on camera
$199.99 for add-on camera
$299.99 plus $100 for professional installation

Indoor/Outdoor

Outdoor
Indoor
Both
Both
Outdoor

Video Quality

4K HD
1080p HD with HDR
1080p HD
2560p HD with 2K HDR
1080p with 4K HDR sensor

Field of View (in degrees)

111
135
110
130
140

Night Vision

Infrared LED lights with up to 130 feet of range
Two 850nm LED lights with about 15 feet of range
Infrared LED lights

Two infrared LED lights for infrared night vision
One 6500K spotlight for colored night vision

Infrared LED lights with up to 55 feet of range

Two-Way Audio?

Yes
Yes
Yes
Yes
Yes

Local Video Storage

Yes, with a compatible Lorex NVR
No
Yes, via the Sync Module 2
Yes, can connect USB to Arlo base station but cannot be used on its own w/o cloud recording
If you have a Vivint Smart Drive ($249), about 30 days of continuous recording

Cloud Video Storage

No
Paid options of 30 or 60 days with 10-day continuous recording
$3 per month for one camera, $10 per month for unlimited cameras
Paid options of 30 or 60 days
$5 per month per camera for 14 days of 30-second event clips history

Smart Platform Integration

Google Assistant and Alexa if used with an N841 or N861 NVR
Google Assistant, Philips Hue lightbulbs, Amazon Alexa, etc
Alexa
Alexa, Google Assistant, Apple Watch
Amazon Alexa, Google Assistant

Artificial Intelligence

Person detection and vehicle detection if used with a Lorex NVR with smart detection technology

Without Nest Aware: person detection
With Nest Aware: Familiar face alerts, activity zones, dog barking, and people talking alerts, etc.

No
Person, packages, vehicles, animal detection with Arlo Smart Home
Person detection, activity zones, detects lurkers and wards them off with lights and sound while also sending you an alert with a snapshot

Extra Features

Records continuously to an NVR, clear colored night vision with minimal ambient light
Night vision doesn't turn off when someone (i.e. a burglar) shines a flashlight on the camera.
Activity zones
Spotlight, siren, activity zones, safety buttons, battery-powered with 3-6 months battery life
LED warning light and siren

Read Review

Lorex Review
Nest Cam (wired) Review
Blink Outdoor Review
Arlo Pro 3 Review
Vivint Outdoor Camera Pro Review
A Closer Look At Our Top Picks
1. Lorex - Best for Outdoor Use

Product Specs

| | |
| --- | --- |
| Resolution | Up to 4K HD |
| Field of View | Up to 180° |
| Power | Wired, battery, PoE |
| Connectivity | Wi-Fi, ethernet |
| Video Storage | Cloud, Local |
| Smart Platform Compatibility | Alexa and Google Home |

Pros and Cons

What We Liked:

Long-range night vision
IP67 weatherproof
4K HD resolution with HDR
No monthly fees

What We Didn't Like:

Needs a Lorex NVR
Limited smart platform integration
No cloud storage
Limited field of view

Lorex 4K Nocturnal Smart IP Camera – White

Exceptional Night Vision Range

Lorex makes a lot of great outdoor security cameras, and among them, the Lorex 4K Nocturnal Smart IP Camera is one of the best. As the name implies, the Nocturnal camera works great at night. It has a night vision range of up to 90 feet in total darkness, and when aided by ambient lighting, it can see as far away as 130 feet. That's impressive and particularly great for an outdoor camera.

4K HD Resolution with HDR

This camera also had the highest resolution on our list. It captured videos in 4K HD at 30 frames per second. For outdoor cameras, details are everything, so we loved that we could zoom in the image and still get a clear picture. We knew that in case of a break-in, we could use the camera's footage as evidence to gather information about the perp.

Works with Lorex NVRs

As an IP camera, the Lorex 4K Nocturnal camera needs an NVR in order to work, but that's not an entirely bad thing. The NVR served as the camera's local storage, allowing it to record rolling videos without expensive monthly cloud storage fees. Better still, with a Lorex NVR with smart detection technology, the camera was able to tell apart people and vehicles from other moving objects.

2. Nest Cam (wired) - Best for Indoor Use

Pros and Cons

What We Liked:

Enhanced video quality with HDR
No visible red glow when night vision is on
Person detection
Artificial Intelligence features with Nest Aware

What We Didn't Like:

A bit pricey for an indoor camera
No local storage
Advanced features require a subscription
Snapshot alerts only without Nest Aware

Nest Cam

1080p HD with 4K Image Sensor and HDR

The Google Nest Cam (indoor) is a superior indoor camera with exceptional video quality. It may not be a 4K camera, but it has HDR which makes its 1080p HD videos even more cinematic.

HDR, or High Dynamic Range, is a feature that enhances videos by adding life and color to them while reducing glare and highlighting shadowy areas. Even if the camera faces a window or a television, it can eliminate distracting glares.

Sufficient Indoor Night Vision

The Nest Cam (indoor) comes equipped with a set of two high-powered 850nm infrared LEDs. This type of infrared LEDs provides better illumination than the other type, which is 940nm. In Nest's case, the indoor camera can see up to 15 feet away in total darkness.

Now, that's not nearly as good as Lorex's outdoor cameras, but being an indoor camera, the Nest Cam's night vision range is sufficient. In fact, you don't want to go overboard with indoor camera night vision. Narrower indoor spaces often have lots of reflective surfaces that could create glare if your night vision LEDs are too strong, so in this case, sufficient is better.

FYI: In addition to the red infrared lights that glow up on the camera's face, the Nest Cam Indoor has status lights, which are visible and easy to spot. This might become a problem if you plan on using the camera as a hidden cam.

Smart Features

The icing on the cake was the Nest Cam (indoor) artificial intelligence. The camera came with person detection built-in, so we only received notifications of events that truly mattered, when people walked by. And when we finally decided to get a Nest Aware subscription, the camera got even smarter. It started recognizing familiar faces, which we later named in the app, it alerted us of the sound of people talking and dogs barking, and it allowed us to set activity zones. With the activity zones, we were able to tell the camera which areas mattered most to us, which significantly reduced the number of false alarms we received.

3. Blink Outdoor - Best Wire-Free Infrared Camera

Product Specs

| | |
| --- | --- |
| Resolution | Up to 1080p |
| Field of View | Up to 143° |
| Power | Battery, wired, solar |
| Connectivity | Wi-Fi |
| Video Storage | Cloud, local |
| Smart Platform Compatibility | Alexa |

Pros and Cons

What We Liked:

Costs $99.99 per camera
Completely wire-free
Affordable cloud storage
Works indoors and outdoors

What We Didn't Like:

No local storage
No person detection
Requires a Sync Module
Narrow field of view

Blink Outdoor

Wire-Free Installation

The Blink Outdoor is an affordable but very capable outdoor camera with superb night vision. It's also pretty easy to install, thanks to its wire-free set up. It runs on battery power, so you don't have to worry about running power cables through your yard. That also means that you can install Blink Outdoor in secluded and dark areas where intruders might try to hide. If you have a spacious back yard or an outdoor shed where you keep your tools, this could be a good camera to place there.

Free Local Storage

Unfortunately, we can't monitor our cameras 24/7, especially not at night. That's where the free local storage comes handy. Unlike most available options today, Blink doesn't require a cloud subscription. All you need is a Sync Module 2, which is a hub-like device for Blink cameras, and a USB flash drive. If you connect Blink Outdoor to a Sync Module 2, it will be able to capture, record, and store motion videos locally without ongoing monthly costs.

Long Battery Life

Although the Blink Outdoor was battery-powered, it didn't require much attention from us. That's because it has a long battery life that can last up to two years before needing a replacement. Of course, given how much we used the Blink Outdoor during our testing, we had to replace its batteries after a year, but that's still impressive.

4. Arlo Pro 3 - Best Camera with Both Infrared and color Night Vision

Pros and Cons

What We Liked:

2560p resolution
Color night vision option
Completely wire-free
Works indoors and outdoors

What We Didn't Like:

No free person detection
Needs Arlo Hub
No free cloud storage
Needs to be recharged

Arlo Pro 3

Infrared and Color Night Vision

The Arlo Pro 3 offered both infrared and color night vision. We used the infrared option when we wanted the camera to be less conspicuous and also when we wanted it to have a better night vision range. As for the color option, the Arlo Pro 3 utilized its built-in 6,500 K spotlight to see things in clearer detail, colors and all. This night vision mode proved useful when we wanted to identify the color of the van suspiciously parked out front in the middle of the night, just in case it was a burglar surveying our place.

Video Quality

Contrary to what many believe, most burglaries actually occur during the day.2 Fortunately, the Arlo Pro 3 not only captured clear nighttime videos but also high-definition daytime videos. With a 2560p HD resolution that is significantly higher than the standard 1080p HD, 160-degree field of view, and up to 12x digital zoom, the Arlo Pro 3 protected our apartment day and night.

IP65 Weatherproof

Thanks to its IP65 rating, which meant it's sealed shut and protected against dust and water jets, we were able to install the Arlo Pro 3 almost anywhere. And because it's powered by batteries, we didn't need to run a wire to keep it plugged in; although we did have to charge its batteries every three to six months. For those reasons, the Arlo Pro 3 also made our list of the best wireless cameras.

5. Vivint Outdoor Camera Pro - Best Infrared Camera with Professional Monitoring

Pros and Cons

What We Liked:

Professionally monitored
Artificial intelligence
Alert lights and tones
Far-field microphones with echo cancellation

What We Didn't Like:

No SD card slot
Monthly fee for cloud storage
Requires a Vivint security system
Requires professional installation

Vivint Outdoor Cam Pro

Smart Sentry

Made by the alarm company Vivint, the Vivint Outdoor Camera Pro is the only one on this list that offers proactive protection. Whenever someone approached our front door or lurked too long within the surveillance zone that we defined, the camera issued warning lights and tones to let them know they've been spotted. The red warning light was particularly intimidating at night, as it glowed like an eye watching from the shadows.

Artificial Intelligence

The Outdoor Camera Pro was also pretty smart. It didn't bother us with alerts involving pets or vehicles passing by. It only alerted us when it saw people, which was incredibly useful considering that it's professionally monitored. We wouldn't want to receive a call from our alarm company every time a dog walks by, especially here in Brooklyn.

Works with Vivint

As a part of the Vivint security system, the Outdoor Camera Pro integrated well with our alarm system. There's a setting that let us use the camera as a siren for our Vivint system. In case we weren't home, the camera could tip off passers-by and our neighbors that there was something going on. In fact, we asked our friendly neighbors to call the cops if they ever hear the outdoor camera's siren go off.

Tip for Video Storage: Vivint charges $5 per month for cloud storage of each camera. If you'd rather not pay the cloud storage fee, you can purchase a $249 Vivint Smart Drive with one TB of storage space, which is enough to store about 30 days of continuous video history for up to four Vivint cameras.
How We Ranked the Best Infrared Cameras of 2023
When comparing infrared cameras— or any type of security cameras for that matter— we use a methodology that measures the overall value of each camera. We take into account the cameras' price, video quality, audio, integrations with smart platforms like Alexa and Google Assistant, artificial intelligence, and video storage options. We also test out each camera to get a good grasp of the installation process and ease of use.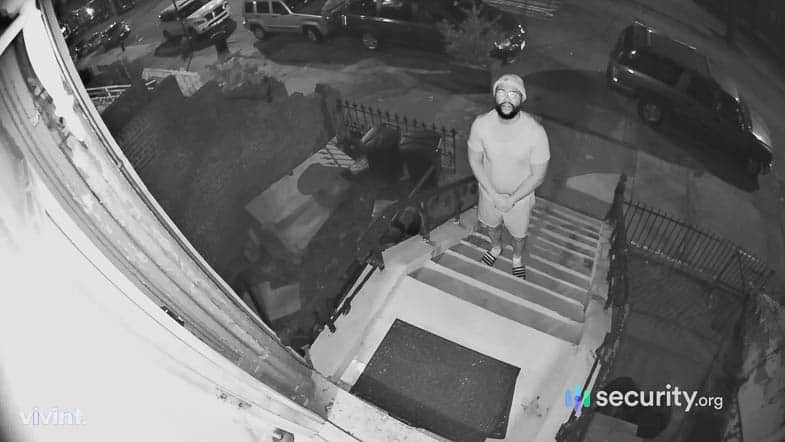 We also make sure that the cameras are up to our standards. When it comes to the video quality, we like our cameras with at least 1080p HD resolution, a 120-degree viewing angle, and of course, infrared night vision. For the audio, we prefer cameras with two-way talk so we can hear the camera's surroundings and talk through the camera's speakers whenever we want. Security features like motion detection and person detection are also necessary, and it's always a huge plus if the camera offers facial recognition and/or activity zones. Finally, every camera needs video storage. The ideal setup for us is one that has local storage like a micro-SD card and with cloud backup, but we're also not one to turn down cameras with free or affordable cloud storage plans. And if the camera supports continuous recording, that's even better.
Our Expert Advice: We recommend security cameras with cloud backup in addition to local storage. It's always better to have backup video storage in case a burglar steals or destroys your camera. NVRs and DVRs, which are devices with a hard drive that can store videos, might work as well provided that they are kept hidden away.
For this review, in particular, we paid close attention to the cameras' night vision ranges, especially for the ones that can work outdoors. If you have a wide front lawn or backyard, you're going to want to have a camera with a night vision range of at least 40 feet. For indoor cameras, it's a slightly different story. There tend to be more reflective surfaces indoors, which could create glares when viewed from an infrared camera. That's why we chose indoor cameras that either had a shorter night vision range or an adjustable infrared intensity.
We also looked for features that can further improve the night vision experience. An example of this is the Nest Cam IQ Indoor's ability to tell apart natural light and bursts of artificial light coming from, let's say, a burglar's flashlight. As a result, it can't be fooled by burglars trying to "blind" the night vision.
And last but not least, we included infrared security camera options that offer professional monitoring. Many law enforcement agencies confirm that video verification through monitored security cameras can help speed up police response.3 So with a professionally monitored infrared camera, you're sure to get the help you need in case of a break-in whether you're home or not, day or night.
If you want to explore other options, be sure to also check out our list of the best home security cameras of 2023.
FAQs about Infrared Cameras