Ring vs Arlo Comparison
Our Pick is Ring! Read below to find out why.

Best Smart Home Integrations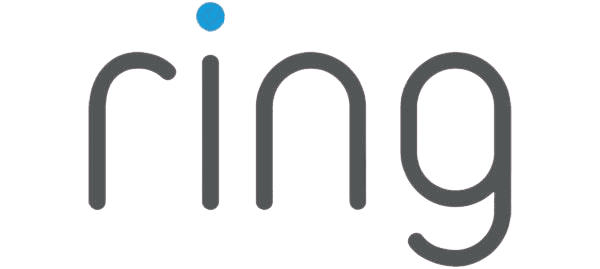 Two-way talk feature
Crisp HD image quality
Smart home Integrations
Best Customer Service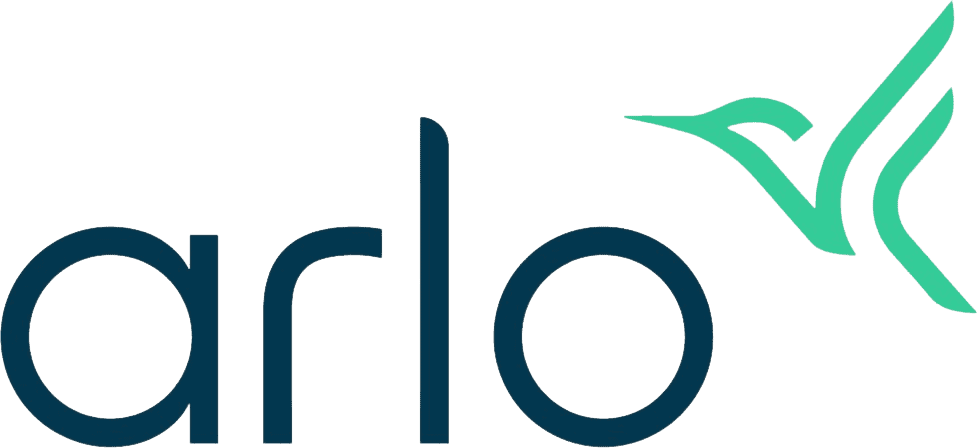 Wireless home security cams
Wide-range of high-quality camera options
Third-party smart home integration
We put these two wireless security systems head-to-head. See which one came out on top!
Key Takeaways from Our Ring vs Arlo Comparison:
Ring offers total home security with entry sensors, home security cameras, doorbell cameras, floodlights and more
Arlo is a camera-based home security system and does not offer entry sensors
Both systems include well-designed equipment that's built-to-last
The price is right for Ring and Arlo at $15 per month or less
Ring is Amazon-owned and has deep pockets for R&D and putting out new features and tech
Ring vs Arlo Comparison Overview
Key Differences: Ring vs Arlo
Ring offers comprehensive home security, while Arlo is strictly a surveillance system
Arlo's security cameras are superior to Ring's cameras
Ring offers 24/7 professional monitoring, Arlo doesn't have any monitoring options
Ring comes with entryway sensors and motion detectors, while Arlo comes with cameras and a base station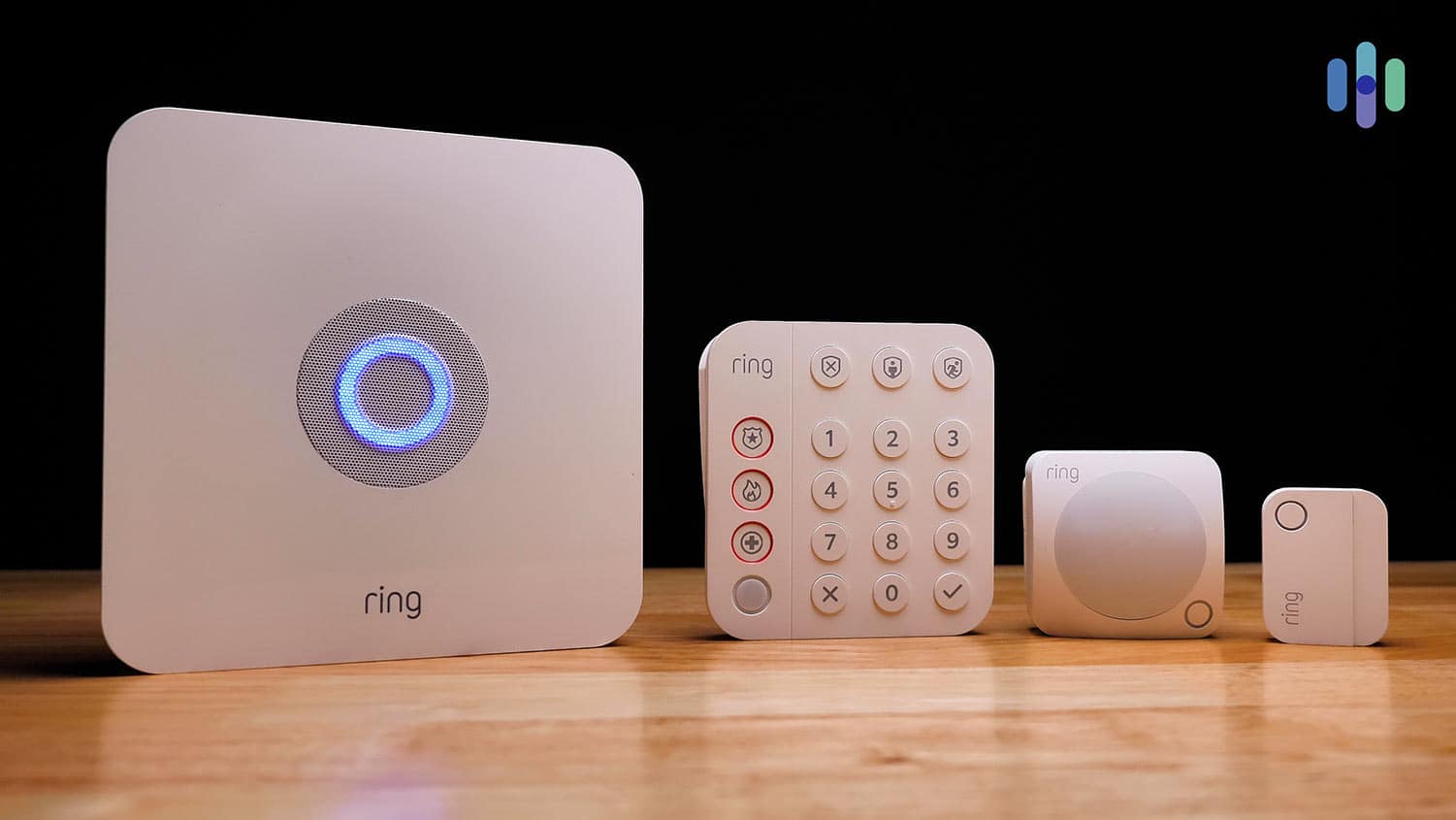 Key Similarities: Ring vs Arlo
Ring and Arlo are both wireless systems with an easy DIY install
Neither company requires a long-term contract
Both offer Wi-Fi-based security systems with cellular backup
Ring and Arlo deliver surveillance security (indoor and outdoor cameras)
Both systems are stacked with nifty features and sold at a reasonable price point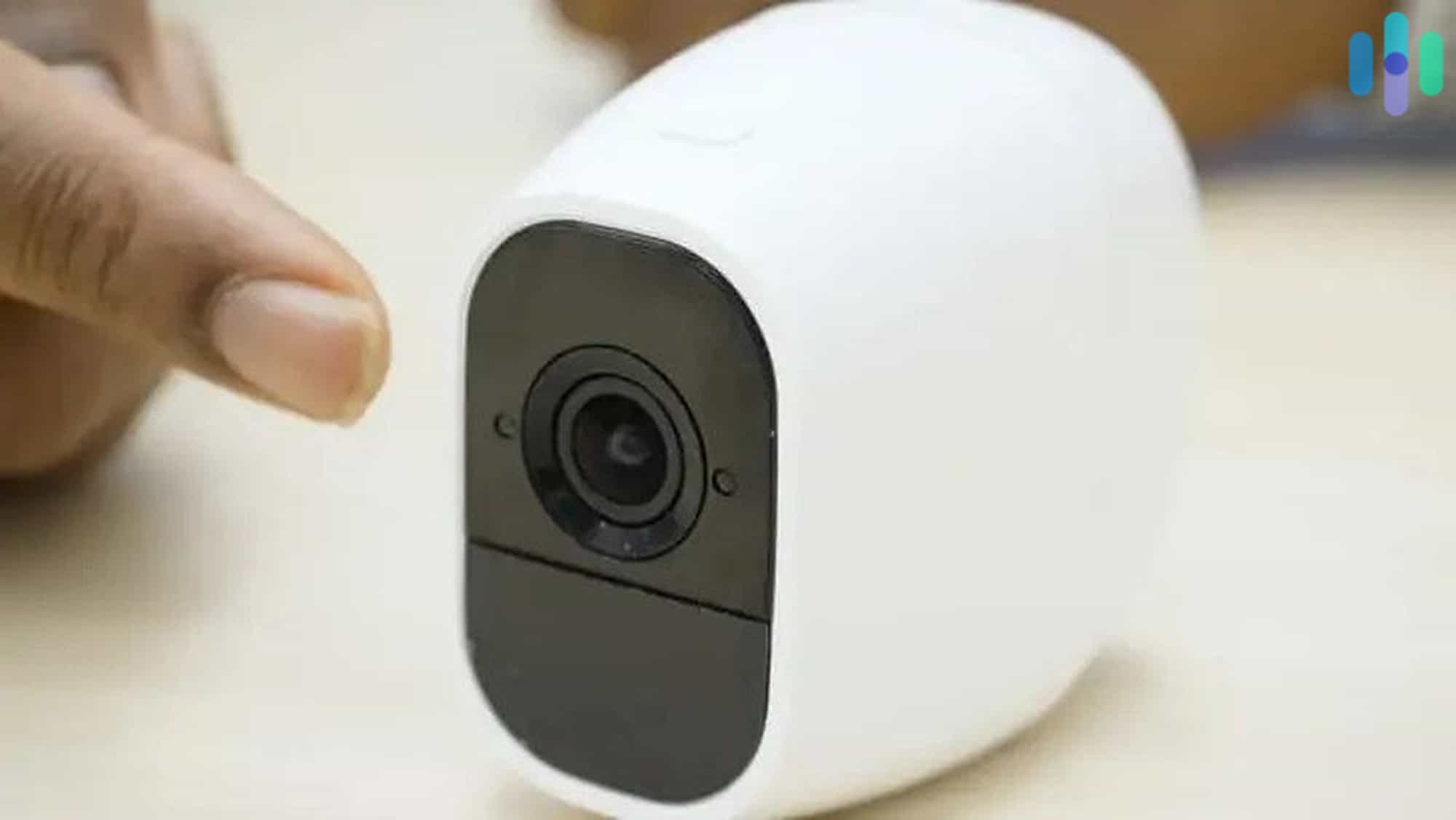 These quick comparisons are just a glimpse at what's in store. Our Ring vs Arlo comparison is the most comprehensive comparison of these two home security systems. So read on to learn how they measure up where it matters most.
Home Security Categories We Compare:
Age and Influence
Ring — Modern home security is basically spelled R.I.N.G. The young company got its start in 2013 under the name Doorbot. The founder, Jamie Siminoff, took his smart doorbell onto Shark Tank's TV show. The Sharks made an offer, but Siminoff declined. He rebranded the company and began raking in loads of funding. The company later expanded to offer full home security with Ring Alarm. In 2018 Amazon bought Ring for a reported $1.2 to $1.8 billion. Today the company has over 1,300 employees, millions of customers, and a deep stake in the home security market. Needless to say, Ring is young but highly influential.
Arlo — Arlo got its start in 2014. While the company is about the same age as Ring, Arlo doesn't carry half the weight or influence of its competitor. Originally, Arlo was launched as a division of Netgear. They rebranded as Arlo in 2018, and by 2019 the company had 2.7 million users and 5 times that many devices sold. Sure enough, Arlo is growing in popularity, but still isn't a household name like Ring.
Age and Influence Category Winner: Ring
Ring wins this one by a long shot. The Amazon-owned company has deep pockets for marketing and advertising, and it's no secret they're growing like wildfire. But Age and Influence is just one of the important categories we judge. Keep reading to see how Arlo measures up to Ring regarding features and tech.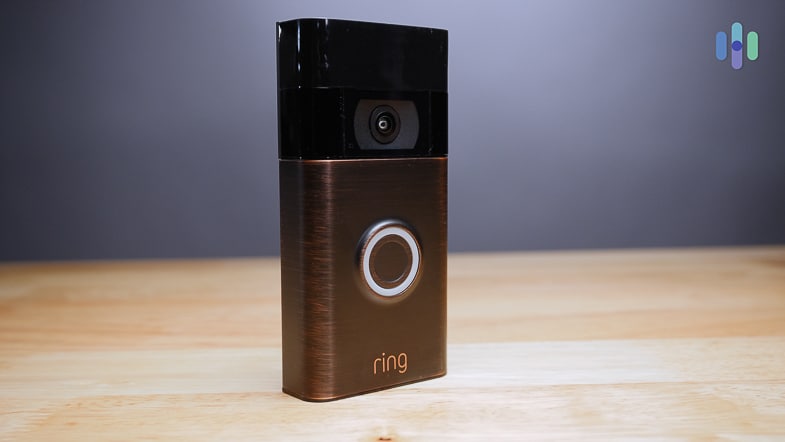 Features and Technology
Ring is much more than an alarm system with door and window sensors. The company also offers a lineup of impressive features and tech, including the Ring Doorbell and Ring Cameras. Let's take a quick look at Ring's full suite of offerings.
The Ring Alarm includes the following features:
Entryway sensors, motion detectors, control panel, and central hub
Optional 24/7 monitoring for as low as $10/mo.
Home automation features and integrations
Seamless cellular backup
Environmental monitoring
Easy DIY installation
Remote control via Ring Alarm mobile app
Ring neighborhood watch app 'Neighbors'
And more
Ring Cameras come in three different styles. The Stick Up Cam starts at $179, the Spotlight Cam starts at $199, and the Floodlight Cam starts at $249. The features and tech include:
Indoor and outdoor cameras
HD image quality and live-streaming
Infrared night vision
Motion-activated real-time notifications
Two-way talk to visitors/intruders
Customized zones to dial in notifications
Do-it-yourself installation
Finally, the Ring Doorbell comes stacked with the following features:
Instant motion-activated or button-press alerts
Ability to live-stream entryway activity
Two-way talk
Custom motion sensor zones
Infrared night vision
Event history timeline/activity log
Weather-resistant design
Easy DIY wireless installation
These different home security components (Ring Alarm, Ring Cameras, Ring Doorbell) each work independently of one another. And of course, if you have the whole Ring system setup, the separate components work seamlessly together to form one smart and sophisticated home security and automation ecosystem.
>> Learn More: About Ring Alarm's Pricing and Costs
Arlo — Unlike Ring, Arlo does not come with door or window sensors. Rather, Arlo only offers indoor and outdoor security cameras, a doorbell camera, and floodlights. This limits the effectiveness of home protection, but for those specifically looking for a video-based system, Arlo might do the trick. The high-quality cameras offer crisp imaging, night vision, and more.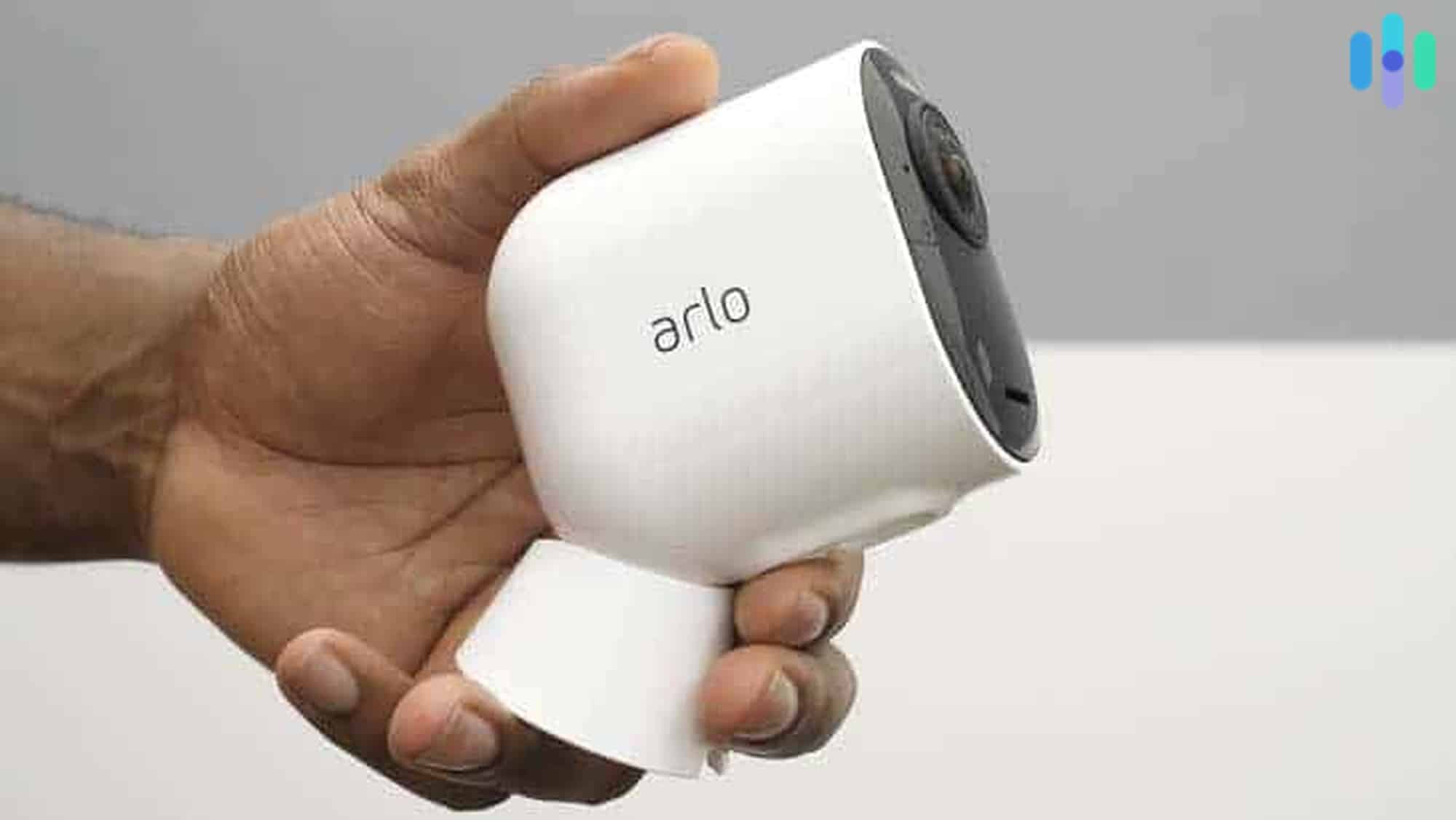 Arlo security camera features and tech include:
Wireless and wired outdoor and indoor cameras
Wi-Fi and cellular-based connections
720p, 1080p HD, or 4K HDR image quality
Easy DIY installation
Custom activity zones
Live-streaming
Two-way talk
Weather-resistant design
Baby camera/monitor
Arlo doorbell camera offers the following features:
Real-time mobile alerts
Remote communication
Visitor messages
Quick replies
7-day cloud recording
Easy DIY setup
>> Learn More: About Arlo's Pricing and Costs
Features and Tech Category Winner: Ring
Ring offers complete home security. Customers can secure their homes using door and window sensors, high-quality indoor and outdoor cameras, and even a video doorbell camera. While Ring offers the whole shebang, Arlo only has video cameras. So Ring wins this one by a long shot.
Monitoring Options
Ring — Ring Alarm customers have a few extremely affordable monitoring options to choose from. You can self-monitor your system for free. You can purchase the Ring Protect Basic plan for $3 per month and get video recording and sharing features for one camera or doorbell. Or you can choose the Ring Protect Plus Plan for $10 per month and get all of your Ring devices covered with 24/7 professional monitoring. And if you purchase a year in advance, you'll get a much better deal. At any rate, these monthly monitoring fees are too cheap to pass up.
Arlo — Unlike Ring, Arlo does not offer 24/7 professional monitoring. But users can choose between four monthly video storage options. The 'Basic' plan is Free and covers five cameras with seven days of video storage. The 'Smart' plan is $2.99 per month per camera and offers 30-days of video history, as well as advanced A.I. detection and custom activity zones. The 'Smart Premier' plan supports up to 10 cameras for $9.99 per month and offers an e911 emergency call service. And finally, the 'Smart Elite' plan covers up to 20 cameras and offers 60-day video history for $14.99 per month. You can also sign-up for Arlo's affordable $1.99 monthly cloud storage plan.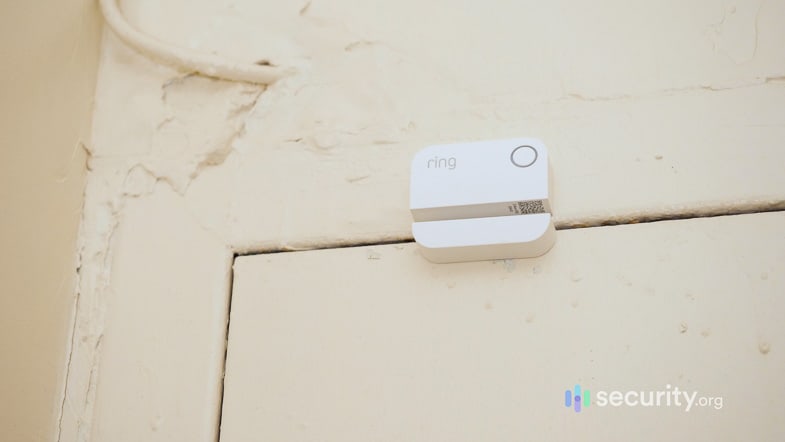 Monitoring Options Category Winner: Ring
Ring wins this category almost by default. After all, they offer 24/7 professional monitoring of your home, while Arlo only has video storage options. Professional monitoring is worth its weight in gold for those looking to have highly-trained dispatchers ready at a moment's notice if (or when!) criminals target their house. Especially when it only costs $10 per month! Ring monitoring is one of the best values in the business.
Emergency Connections / Response Times
Ring — Ring delivers Wi-Fi and cellular-based home security devices. These devices tap into your Wi-Fi and have a fail-safe cellular backup in case you go offline. And if you sign-up with the Ring Protect Plus plan, response times are fast, with emergency monitoring personnel typically on the line in 30 seconds or less.
Arlo — Arlo sells wireless Wi-Fi cameras, hardwired Wi-Fi cameras, and mobile LTE cellular cameras. The Wi-Fi cameras are solid, and each comes with cellular backup. And the cellular camera can be mounted pretty much anywhere you get LTE service. But again, since they do not offer monitoring services, there are no 'response times' to make mention.
Emergency Connections Category Winner: Tie
Both companies offer Wi-Fi and cellular-based emergency connections. It's the 21st century, and fast and reliable connections are what consumers have come to expect.
Equipment Included
Ring — Ring sells three main packages: A 5-piece kit for apartments or condos that includes one entryway sensor and one motion detector ($199); a 10-piece kit for 1-2 bedroom homes that include 5 entryway sensors and two motion detectors ($259); or a 14 piece kit that covers larger homes and includes 8 entry sensors and two motion detectors ($329). All of Ring's packages come with a central hub and control panel. This is just enough equipment to cover your home, but you can always upgrade your order with Ring Cameras and the Ring Doorbell (See our Ring Doorbell Review).
Ring Alarm upgrades and add-ons include:
Additional entry sensors, motion detectors, control panels
Panic button
Environmental monitoring sensors (smoke, CO, flood, and freeze)
Range extender
Solar panels
Battery packs
Yard signs
And more
Arlo — Arlo is unlike Ring in that users typically purchase cameras separately to suit their home security needs. With that in mind, you can choose from four different camera styles: Arlo, Arlo Pro, Arlo Pro 2, and Arlo Ultra. The basic Arlo camera system (1 camera + base station) starts at $249. Not cheap. However, suppose you prefer to purchase equipment in a package deal. In that case, you can do so starting at $329 for the 'Smart' system that includes 2 Arlo cameras and ranges all the way up to $799-$1,000 for a complete kit with 6 Arlo cameras + accessories.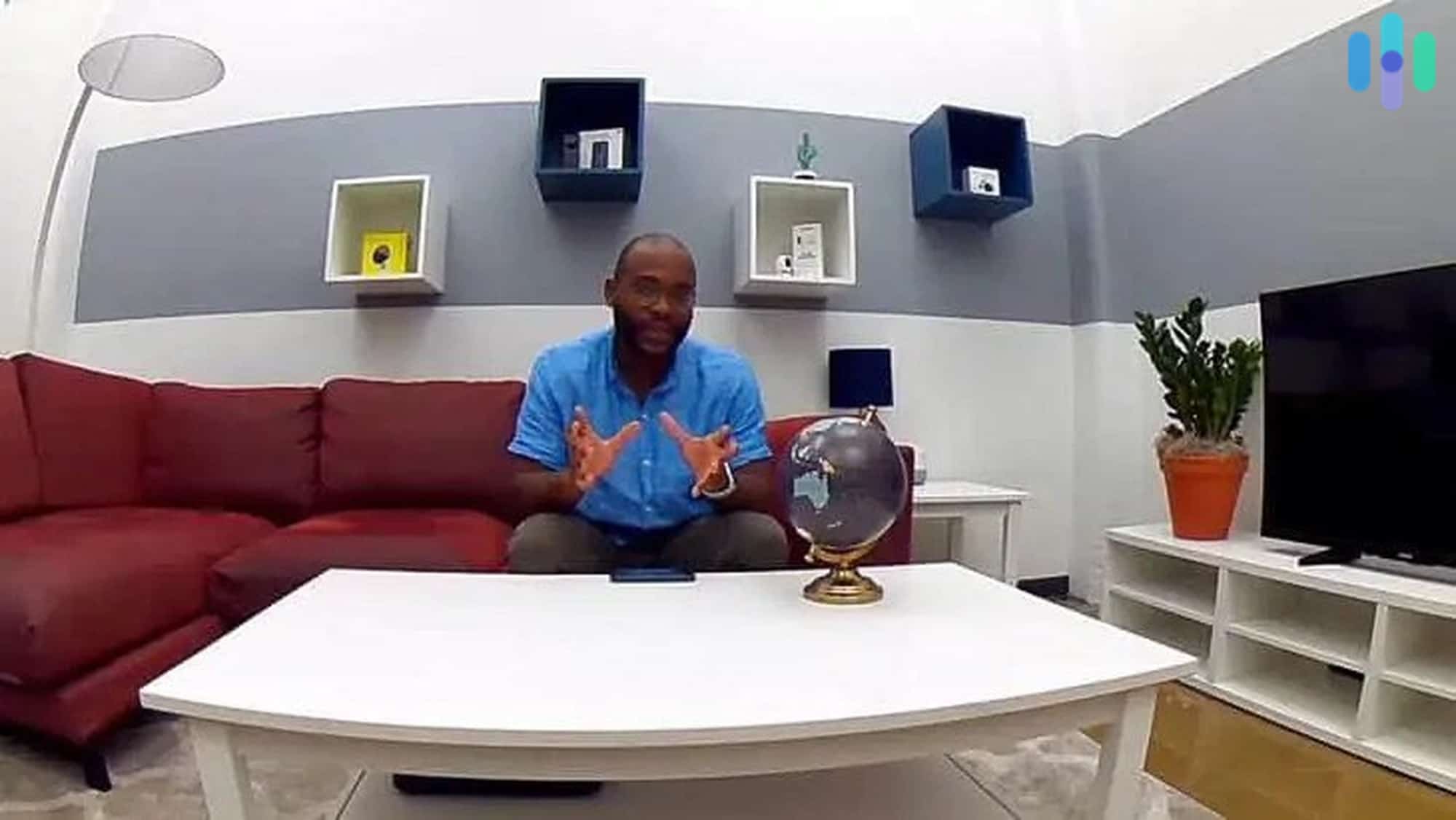 Equipment Included Category Winner: Ring
Ring is the better 'bang for your buck' value. You can start securing your home for as little as $199, and the average homeowner can outfit their 1,000-2,000 sq. ft. home for only $259. This definitely beats Arlo, which starts in the mid-$200's for just one camera.
Equipment Quality
Ring — Ring home security equipment quality is top-notch and continues to improve. Let's not forget that Amazon is the power player behind the Ring brand, so the resources to 'get it right' are virtually endless. The equipment is reminiscent of Apple products, all-white color schemes with blue accents. Users are impressed with the solid construction when unboxing the product. Even if Ring doesn't measure up to the quality standards of ADT, Vivint, or Frontpoint, the equipment is plenty good for the price you pay.
>> Learn More: See our Ring Alarm Review and Ring Security Camera Review
Arlo — Arlo's cameras are built-to-last and made with high-quality materials. The outdoor cameras can take a beating by the weather. Rain, sleet, sun, and snow are no match for Arlo's workhorse cameras. They'll continue to offer top-quality video security in almost any condition imaginable. They are designed for both form and function. The well-designed cameras have a modern design with a glossy black-and-white color scheme. And, of course, the cameras only take minutes to set up.
>> Learn More: See our Arlo Review
Equipment Quality Category Winner: Tie
This is a close one. Arlo puts out better quality cameras than Ring, but Ring offers better all-around quality across their lineup of products. Either way, both companies make sophisticated DIY products that will surely do the job for years to come.
Home Automation
Ring — Smart home aficionados love Ring. The company offers its own smart features like the Ring Doorbell, Stick Up Cam, Spotlight Cam, Floodlight Cam, and Smart Lighting. The best part, you can easily control all of your smart devices from the convenience of your smartphone via the Ring app. Ring also integrates with several third-party platforms. The base station functions as a smart home automation hub and works with Z-Wave, Zigbee, IFTTT, and others. You can also set up voice commands via Alexa and Google Home to control lighting, smart locks, and more. Ring does smart home automation right.
Arlo — With the Arlo SmartHub, customers can link devices from third-party platforms right into their Arlo ecosystem. Outfit your home with smart lighting, door locks, garage door openers, thermostats, and more. Arlo also uses Amazon's Alexa and Google Assistant for voice control functionality. Upgrade to Arlo's 4K surveillance and tap into a 3-in-1 surveillance ecosystem for total home surveillance + home automation. Needless to say, Arlo offers plenty of smart home automation to keep most people happy.
Home Automation Category Winner: Ring
Arlo is nipping at the heels of Ring in this category. But we have to hand it to Ring for their extensive lineup of smart feature options. And Ring is compatible with a host of other smart platforms, so the home automation enthusiast will keep plenty busy transforming their house into one clever casa.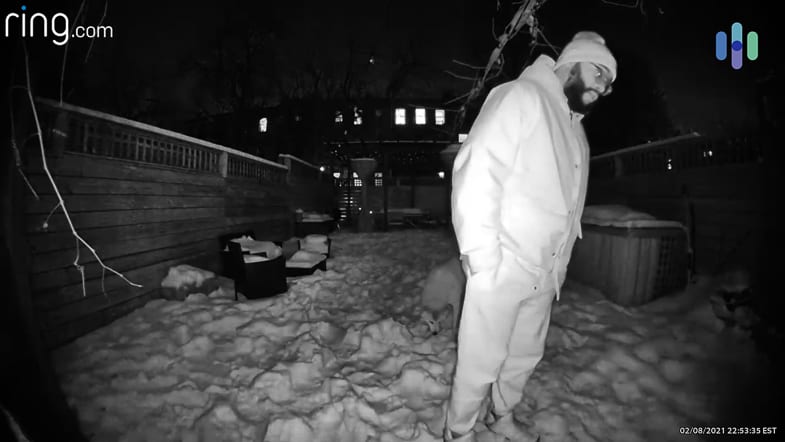 Ease of Installation
Ring — The brilliance of Ring (and Arlo!) is found in the simple do-it-yourself installation. You don't need any tools, nor do you need to drill into walls or splice circuitry. All you need is a few minutes and a bit of DIY spirit. If you have any trouble at all, Ring has plenty of guides and a stellar help center to get you sorted.
Arlo — Users can get up and running with Arlo's camera-based home security in 30 minutes or less. The system is designed for do-it-yourself installation. And the cameras can mount virtually anywhere. Now, if you purchase one of Arlo's premium kits with 6+ cameras, you'd be wise to set aside an hour or two to complete installation. Arlo's Support Center will help you on your way if you run into any roadblocks.
Ease of Installation Category Winner: Tie
Ring and Arlo both deliver home security equipment ready to go straight out of the box. You'll be up and running with plug-and-play ease. No tools. No-fuss. No sweat. Just fast and easy home security installation, the way it should be.
Customer Service
Ring — Unfortunately, it's a mixed bag regarding Ring's customer service. Most customers find the service to be satisfactory, while others feel it's impersonal at best. Ring does offer a comprehensive self-service Help Center that includes helpful FAQ's, a blog, device help, a setup guide, installation support, and in-store support. Customers can also communicate via live chat, email, and phone to speak with a Ring representative. For a company that's experiencing exponential growth, the service department isn't half bad.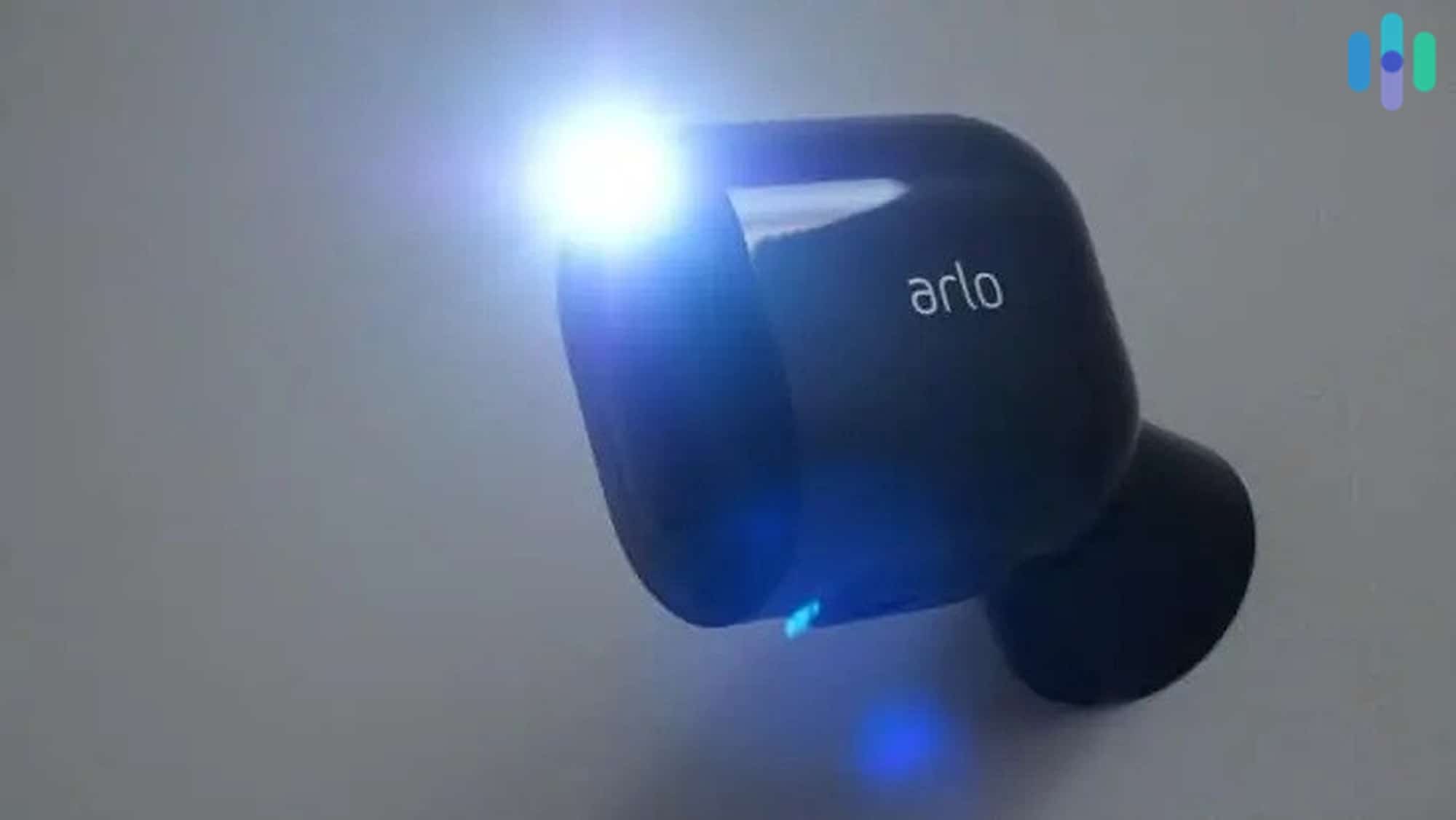 Arlo — Arlo also has a helpful support center. They've got everything from FAQ resources to video tutorials, articles, and more. Arlo has a live-chat option, and their base packages include 90 days of premium phone support. Not bad.
Customer Service Category Winner: Arlo
Arlo offers the quality of service that Ring brings to the table, and then some. The company gets great ratings all around. Great customer service is critical, and you shouldn't have a problem getting the help you need with Ring or Arlo.
Contracts
Ring — Ring doesn't require contracts. All of their products are purchased upfront, and the monitoring is paid monthly. Let's face it — people move, have financial hardships, or simply find they no longer need the service. So the flexibility to cancel anytime is important for home security.
Arlo — Much like Ring, Arlo offers no-contract, month-to-month home security. If you choose the 5+ camera plan, you must sign a one-year service agreement. But the plans are so cheap that it isn't a problem for most people. Also, if you pay for the year upfront, you can skip the agreement entirely.
Contracts Category Winner: Tie
Both companies make no-contract home security a reality. With big-name comprehensive home security companies, contracts are a necessary evil. And people don't mind signing them because they know the products and services are tried and true. But we recommend finding month-to-month security like Ring or Arlo whenever possible.
Cost and Value
Ring — Depending on the size of your home, $199 to $329 will give you everything needed to safeguard what matters most. Once you have the equipment, you can either self-monitor (free!) or pay $10 per month max for around-the-clock professional monitoring. It doesn't get any cheaper than Ring. Ring just might deliver more value for the price than any home security system on the market. And remember, unlike Arlo, Ring customers can get everything from door and window sensors, to security cameras, video doorbell cams, floodlights, smart home automation, and more.
Arlo — Arlo delivers some value for a camera-based system. But we find the devices to be pricey for what you get. A standard camera will cost you $120, and the base station will set you back $80. If you go for the premium cams, get ready to pay $250-$400+ for a single device. It's not cheap by any stretch of the imagination, but the cameras are high-quality and built to last. Arlo doesn't offer monthly monitoring, but the affordable video storage plans run anywhere from $3-$15 per month.
Cost and Value Category Winner: Ring
Ring wins this category by a landslide, especially if you're looking for total home security with entryway sensors. The nice thing about Ring is that you can purchase a base package and customize it to suit your needs. Add a Ring Doorbell camera for as low as $99-$199. And throw some Ring cameras in the mix for $179-$249 apiece. Now, if you're strictly looking for camera-based home security, then Arlo is a safe bet.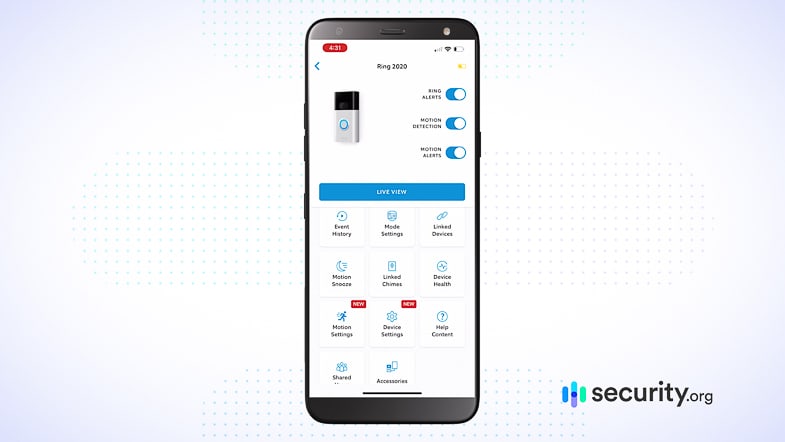 That's the scoop on Ring vs Arlo. Depending on what you're looking for in-home security, both companies sell high-quality equipment and reliable service. But like always, there can only be one winner. So see below for an at-a-glance rundown of the category winners.
Age and Influence: Winner – Ring
Features and Technology: Winner – Ring
Monitoring Options: Winner – Ring
Emergency Connections: Winner – Tie
Equipment Included: Winner – Ring
Equipment Quality: Winner – Tie
Home Automation: Winner – Ring
Ease of Installation: Winner – Tie
Customer Service: Winner – Arlo
Contracts: Winner – Tie
Cost and Value: Winner – Ring
Overall Winner – Ring
The Bottom Line
Ring and Arlo are two value-packed home security systems, but they protect your home in two very different ways.
Ring is your go-to system if you're looking for door and window sensors, motion detectors, and the like. And the home automation features and integrations that Ring delivers are enough to make the techiest of techies giddy for days. The features and tech aren't super-advanced, but the system certainly outperforms the low price you pay. And you can upgrade to get Ring Cameras, Ring Doorbell, and so much more.
On the other hand, Arlo is the best choice if you're looking to outfit your home with sophisticated security cameras. You won't have access to entry sensors, but maybe you don't want or need those. Arlo also offers smart home features, integrations, and a video doorbell camera to ward off burglars and package thieves.
FAQ
Now, let's answer some of the frequently asked questions about Ring and Arlo security systems.