How To Install Security Cameras in Your Home
All of our content is written by humans, not robots.
Learn More
Not all cameras are created equal, though. Some require a plugged-in power source, while others are powered by batteries. Some use Wi-Fi, others require an Ethernet connection or even a SIM card. And some work out of the box, while others require a hub or DVR.
We've tested and reviewed dozens of home security cameras of all different types, and throughout the years we've learned a thing or two about camera installation. So we put together this guide on how to install security cameras.
Without further ado, let's get right into it!
Placing Your Home Security Cameras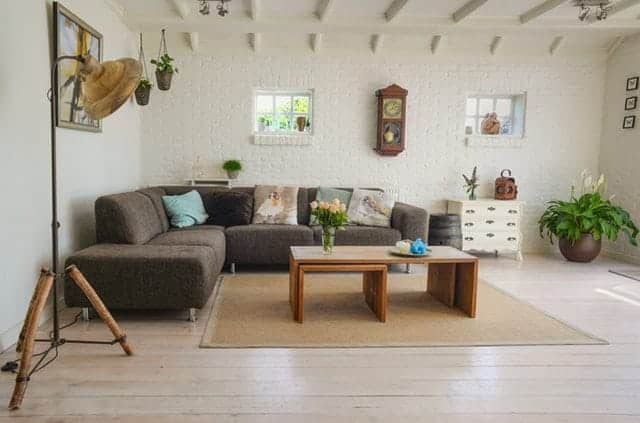 Before everything else, the first step is always deciding where to put the security cameras. In fact, we do this before buying to determine things like how many cameras are needed and whether or not we need extra-long power cables. Our piece on where to place security cameras could help you with this step, but here's a quick summary.
Placing Cameras With Hubs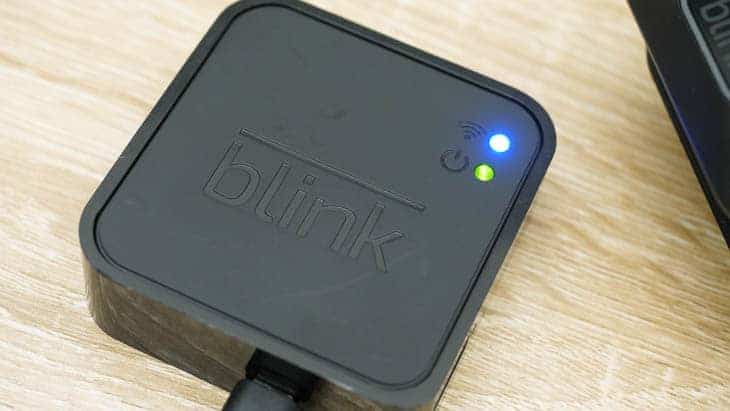 For cameras that require a hub, place the camera within an appropriate distance from the hub so that it smoothly connects over Wi-Fi or another form of connectivity. For example, the Blink XT2 must be within 100 feet of the Sync Modules to connect through the Blink Home app.
If the camera doesn't come with a hub, make sure that it's close enough to the router or range extender to get a decent internet connection and speed.
If all else fails, buy a range extender to extend the Wi-Fi.
Placing Indoor Security Cameras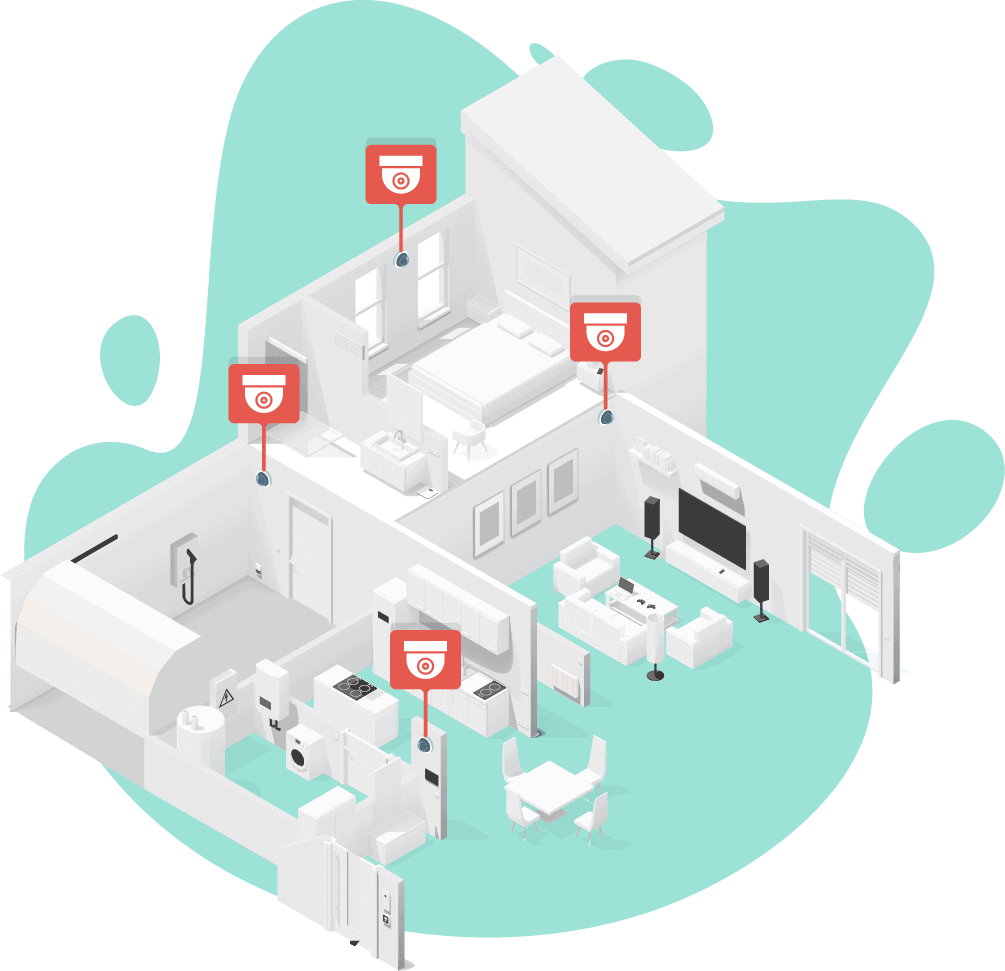 It's preferable to put indoor security cameras on the first floor of your home.
If you have more than one story, try to put cameras in common spaces like the main hallway or living room. In such circumstances, you are more likely to capture criminals' faces, making it easier to bring them to justice.
Place a camera right outside the master bedroom, as this is where valuables are most often kept.
Mount the camera out of reach, so an intruder (or even a mischievous tween) can't easily break or disarm it. This is especially important with cameras that keep their footage on a memory card inside the camera. Basically, any place that burglars can access via doors or windows should be covered.
For the widest possible field of view, place cameras in corners.
Also, put cameras on stairs to track burglars within your house.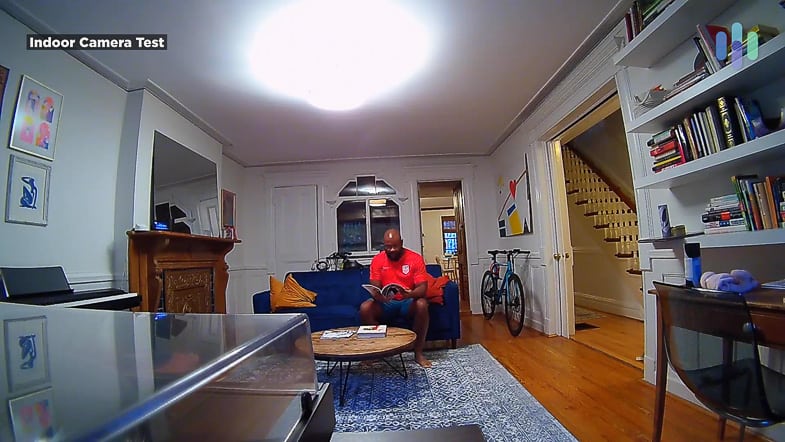 However, we don't recommend putting security cameras in bedrooms or bathrooms, as this can greatly compromise privacy and is illegal in some states. Keep in mind that most indoor cameras don't work through glass, as it blocks heat-based motion detection. If you want to monitor the outside of your home, the solution is simple: There are many weather-resistant outdoor cameras available, which brings us to our next point.
Placing Outdoor Security Cameras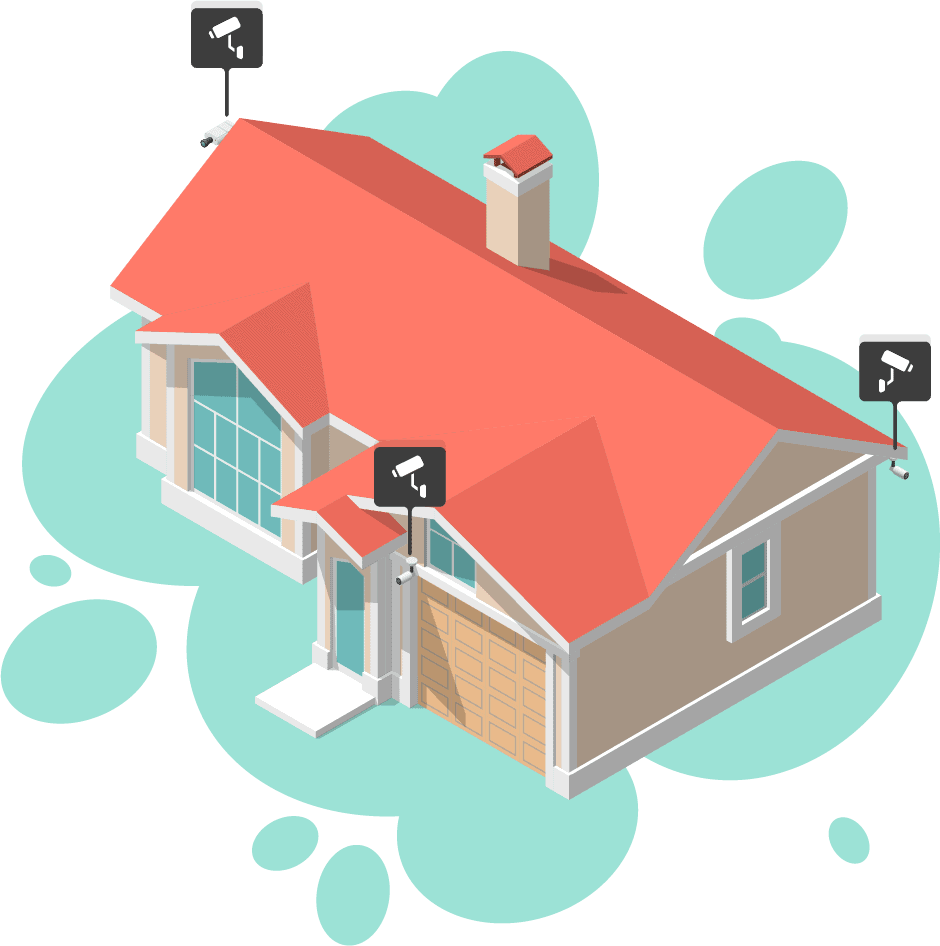 Cover most, if not all, of your home's entry and exit points with outdoor cameras. At the very least, your front and back doors should be covered.
Install outdoor cameras in off-street windows, as burglars are more likely to enter through side or back windows than through the front of the house.
Install cameras in your driveway, yard, and backyard.
To protect your neighbors' privacy, avoid recording any property other than your own. While it's important to watch out for your neighbors, recording their day-to-day comings and goings without their knowledge puts the "nosy" in nosy neighbors. This is also illegal and violates their individual Fourth Amendment rights.
Placing your outdoor camera is often a bit more complicated than installing an indoor camera, particularly if it plugs into a wall outlet. You may need to use an outdoor plug or snake it into your home somehow. Hardwiring the camera into your home might also be a solution.
Typically, wireless cameras are easy to install, whether they're wireless indoor or wireless outdoor cameras. Of course, if you use batteries, try to keep track of the battery's typical lifetime and when it needs to be replaced. Nevertheless, at least your camera will stay on during power outages with a battery-powered camera.
Whatever the situation is, outdoor cameras require that you consider placement options before choosing the camera.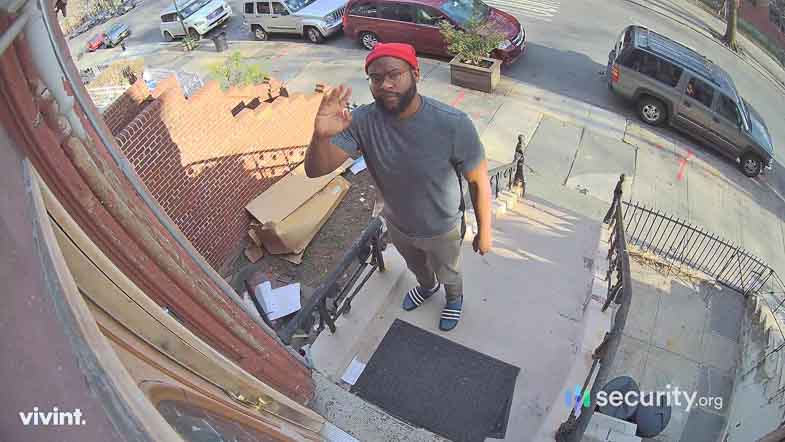 Many people wonder if security cameras deter crime or if they're an unnecessary purchase. A University of North Carolina research study1 interviewed over 400 convicted burglars, asking them what would deter them from targeting homes. One of the most frequent and agreed-upon responses was that if the burglars saw cameras on the property, they would change their minds about robbing the place. This is why some experts recommend having one visible camera and also installing some hidden devices.
Here are a few other tips we implement when placing outdoor cameras:
Avoid direct light. While we want indirect light for our outdoor cameras, remember that direct/bright light causes glare and color distortion on the footage. To prevent this, survey the areas where you want to place your cameras for light they receive at various times throughout the day before mounting them. Note any direct light sources, including the sun, lampposts, or anything else that could cause a glare in your footage. If you notice a problem, move your planned location for the camera just enough to avoid direct light.
Account for blind spots. Just like blind spots when you drive, blind spots in your security system lead to you missing important information. In a perfect world, we'd all have security cameras with very wide-angle fields of view and the potential to see far in the distance. Before placing outdoor cameras, consider the field of view for each camera, and do the math to ensure all of the areas around your home are covered, with no obstruction to the lines of sight.
Remember detached buildings. Too often, we forget about recording footage of separate or adjoining buildings to our homes, such as garages, greenhouses, or sheds. It's important to place cameras in and around these structures.
How To Install Security Cameras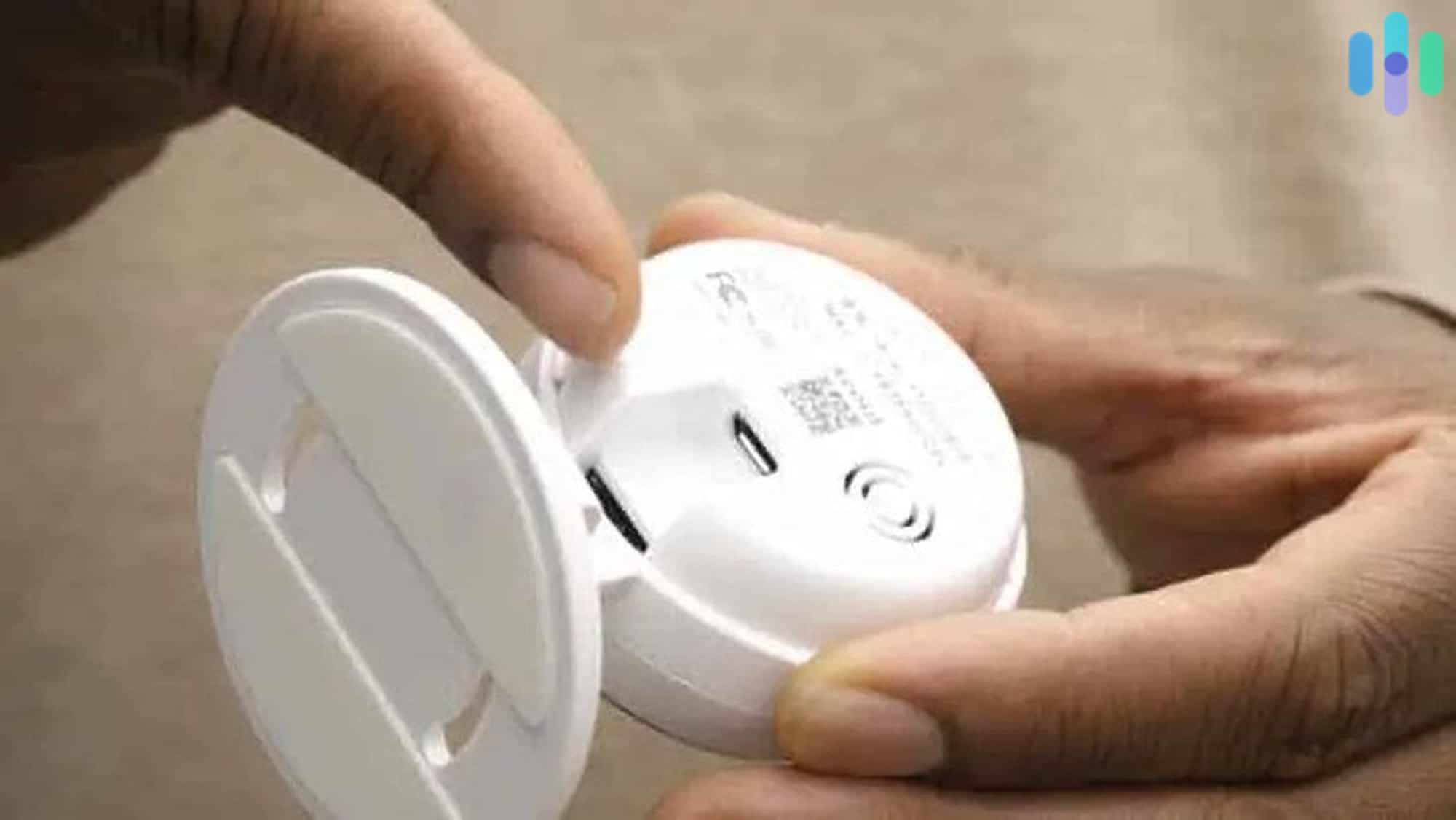 Now that you have a general idea of where your cameras will be, it's time to install. Every camera follows a different setup process, so our advice is to take things step by step. Don't rush it; you wouldn't want to miss one step and restart from the beginning.
That said, this is how we often deal with installation:
Once you've ordered and purchased new security cameras, plan out and diagram where you will place the cameras inside and outside of your home.
After you decide where you want your cameras, take them to that location, mount them loosely/temporarily with a small nail or tape, turn them on, and test them briefly. If the cameras work, go ahead and mount them permanently according to your original diagram. If they don't work, then at least you haven't wasted your time installing products that you have to uninstall immediately.
Following the security camera installation, access the livestream video feed with your mobile app or computer.
Customize your settings, including motion sensitivity and brightness.
Confirm that everything works correctly.
The sections below go into greater detail about installing different types of security cameras.
Installing Wireless Security Cameras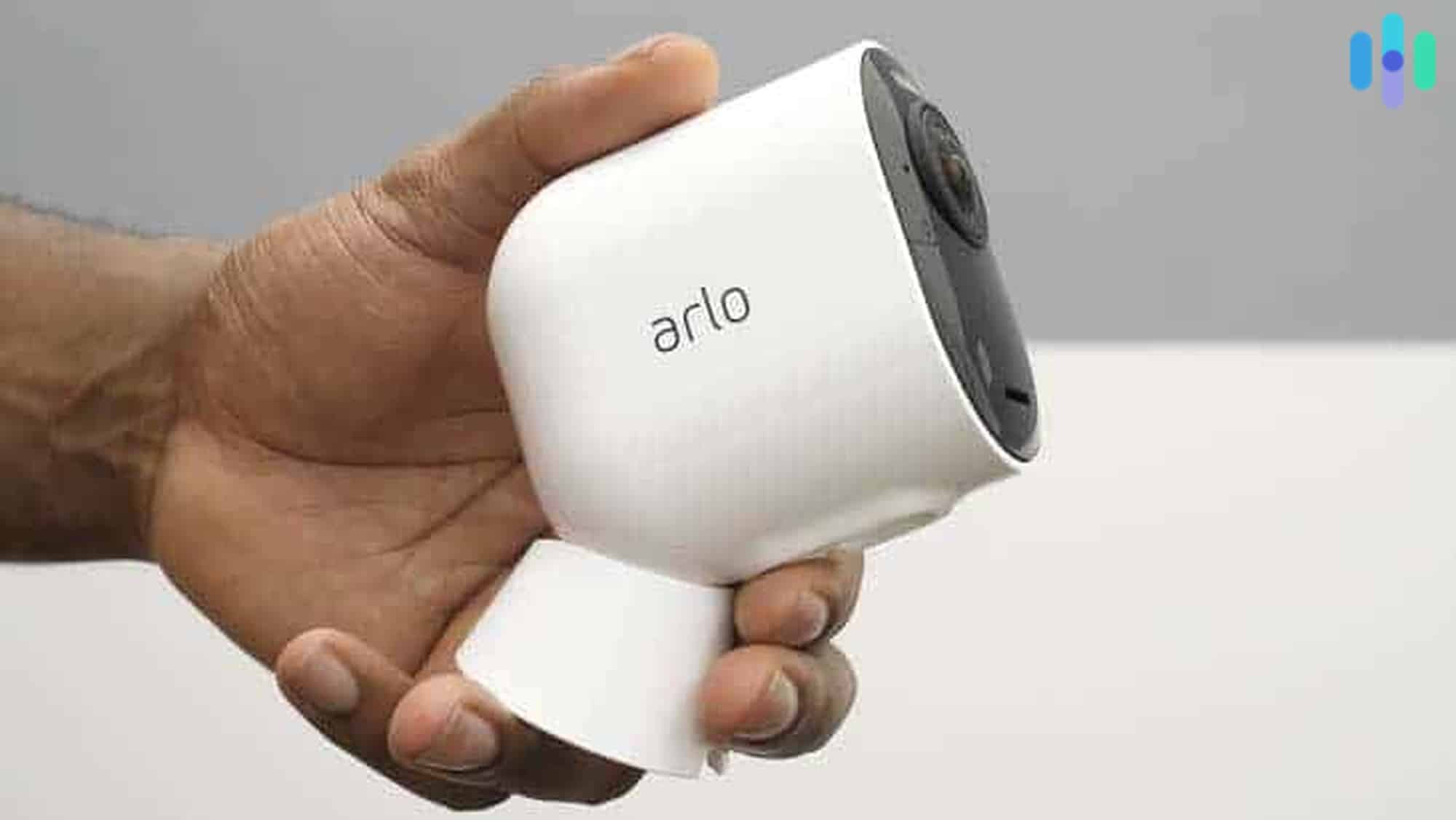 Either mount the camera or merely place it on a flat surface. Use drills to mount the camera (most cameras come with the appropriate mounts).
Connect the camera to Wi-Fi.
Sync it with any other connected devices that it works with, such as smart sensors or video doorbells.
These days, most DIY installation processes have step-by-step directions in their respective mobile apps, which we recommend following exactly.
Installing Wired Security Cameras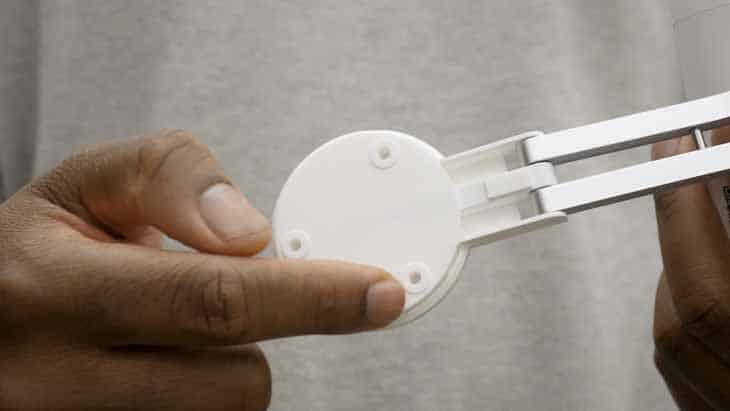 While placement options are limited with wired security cameras, the connections are more secure. Installing wired cameras, however, can be a bit more complicated.
Hardwire it into your home. Drill holes, run cables to each camera, and then mount each camera.
Whenever you attach a camera to a wall or a ceiling, make sure that your spot is stable, which may require finding a stud or using drywall screws.
Always check for any existing wiring before drilling to avoid causing any electrical issues.
Mark and drill holes for cables.
Run the wiring.
Mount the camera.
Alternatively, you may be able to plug the camera in and mount it.
Some cameras come with DVRs that you can connect via Ethernet cable or power adapter.
Tip: We're DIY fanatics most of the time, but if our installation hits a snag or we're simply running low on time, we like knowing we always call a professional to help us get the job done. Companies like Vivint and ADT actually require professional installation, which is no longer the norm for smart home security.
Recap
And that, folks, is a general overview of how to install security cameras. In case you want to learn about any specific camera, we host a wide range of free expert reviews on Security.org.