SimpliCam Cost and Plan Pricing
Mobile app controls
60-day guarantee
Simple DIY installation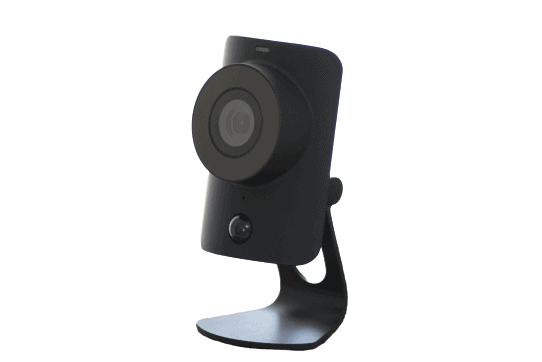 All of our content is written by humans, not robots.
Learn More
By

&

The SimpliCam is a part of a bigger security system from SimpliSafe, but even on its own, it's an impressive security camera. It certainly embodies the DIY nature of SimpliSafe products, and when it comes to simplicity and ease of use, the SimpliCam is second to none.
Today, however, we're taking a look at SimpliSafe at a whole new angle: price and value. At $99 and with all its features, is this camera worth it?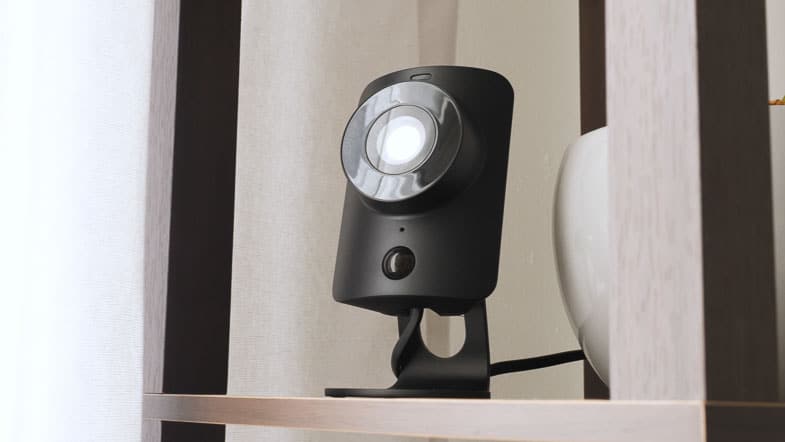 Equipment Rundown
Component prices
| | |
| --- | --- |
| Components | Price of SimpliCam |
| SimpliCam | $99 |
| SimpliCam with new security system | $0 |
| SimpliSafe Outdoor Camera | $169 |
The SimpliCam is a $99 camera, but we got the one we tested as a freebie when we purchased a SimpliSafe security system package. This has been an on-going offer from SimpliSafe, so be sure to check out SimpliSafe's discounts before you purchase.
It's not every day that we run into sweet deals for home security systems, so we recommend anyone who's eyeing the SimpliCam to consider purchasing the whole package. That being said, the SimpliCam also works perfectly fine as a standalone camera, so there's no need to give in to peer pressure if you don't want a whole system. But for a rundown of all the SimpliSafe security system components, check out our SimpliSafe pricing page.
Tip: The SimpliCam is for indoor use only, but SimpliSafe also sells an outdoor camera with almost the same features for $169. The outdoor camera is built to endure outdoor elements, including water and dust.
More Security.org Recommendations
Check out more of our favorite security cameras.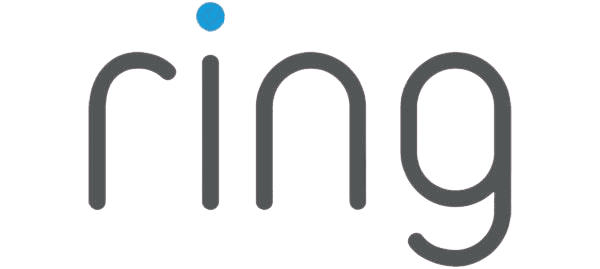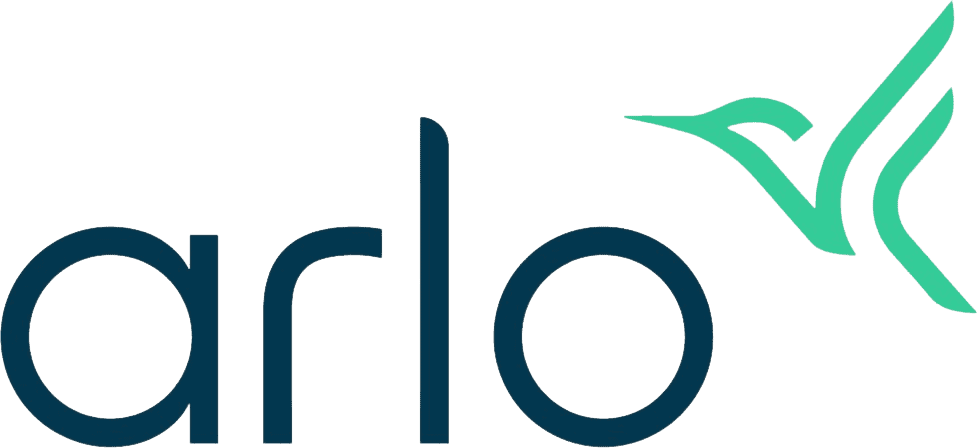 Monitoring & Storage Rundown
Live streaming on our SimpliCam was fine and all, but we were able to do a whole lot more with the SimpliSafe monitoring plans. Let's take a look at those plans as well as cloud storage options.
Monitoring
SimpliSafe's professional monitoring plan applies to its security systems, but if you have both a security system and SimpliSafe cameras, there are extra features in these plans for you. All in all, there are two paid monitoring plans and the option to self-monitor for free.
The free option includes live streaming, but that's pretty much it. Both the Standard and Interactive Monitoring plans include 24/7 professional monitoring for the SimpliSafe system, which is 24/7 surveillance from a team of responders at a monitoring center who can alert local authorities on our behalf. However, the more expensive Interactive plan includes video verification, which lets the monitoring center check your live feed to confirm alarm events. This can help speed up police response.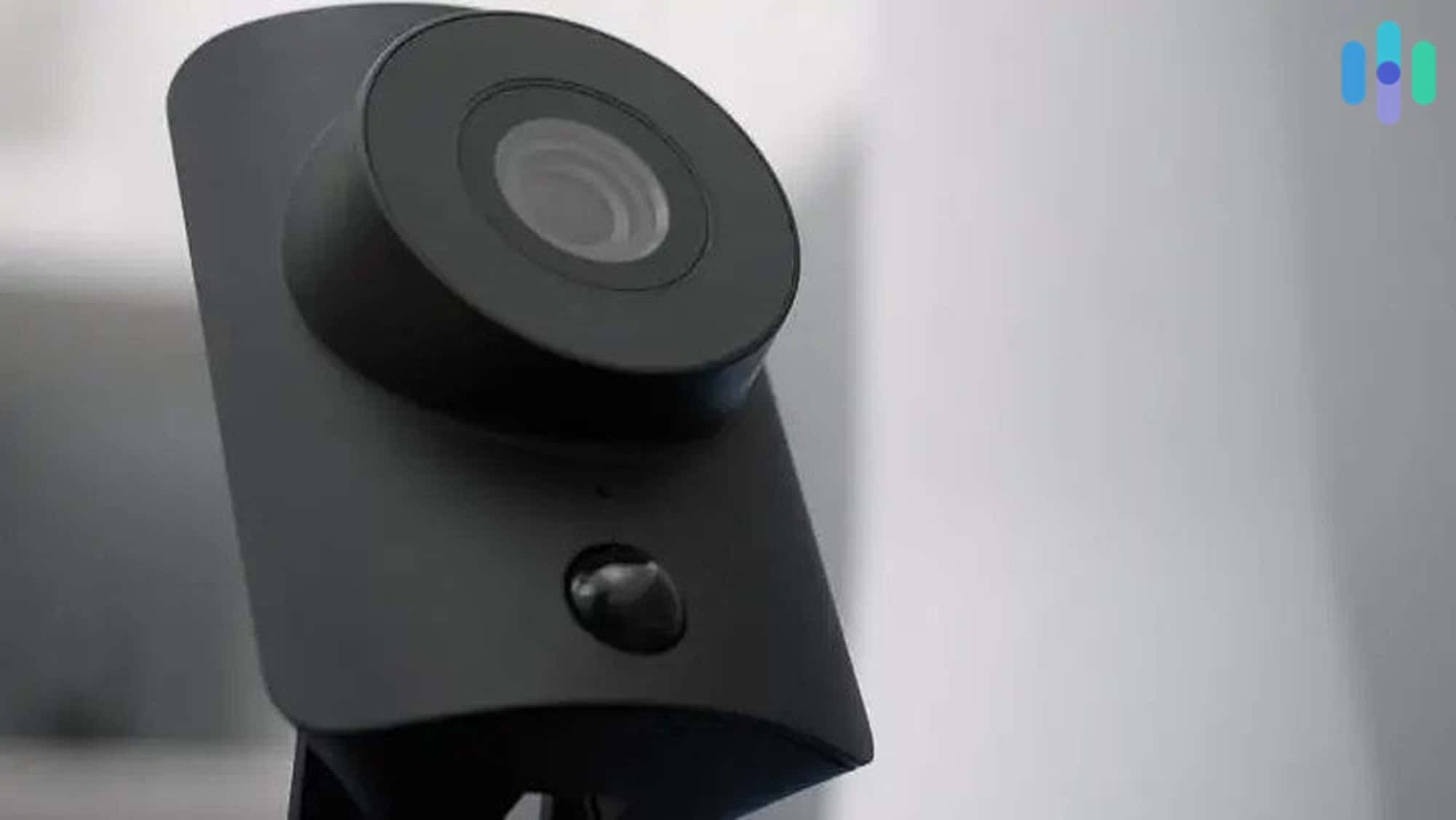 We wanted to have the video verification feature, so we went straight for the Interactive Monitoring plan, which costs $27.99 per month. This does run pretty steep compared to Ring's pricing for their plans ($20 per month or $200 per year for 24/7 professional monitoring and 60 days of cloud storage, among other features), but Ring doesn't offer video verification.
For a side-by-side comparison of what each plan includes, here's a helpful chart:
| | Free Plan | Standard Plan | Interactive Plan |
| --- | --- | --- | --- |
| Monthly Cost | $0 | $17.99 | $27.99 |
| Livestreaming | Yes | Yes | Yes |
| 24/7 Professional Monitoring | No | Yes | Yes |
| Cellular Connection | No | Yes | Yes |
| Environmental Monitoring | No | Yes | Yes |
| 30 Days of Cloud Storage | No | No | Yes |
| Smart Home Integrations | No | No | Yes |
| Remote Control | Yes | Yes | Yes |
| Alerts | Yes | Yes | Yes |
| Secret Alarms | No | No | Yes |
| Video Verified Alarms | No | No | Yes |
Storage
Like morning follows night, storage goes hand-in-hand with monitoring. Because local storage wasn't an option for our SimpliCam, we couldn't use any micro-SD cards or hard drives. Instead, we had to manually back up our cloud storage onto devices, which wasn't hard, but local storage would've definitely been more convenient. In our SimpliSafe Video Doorbell Pro review, we already learned that we didn't have to pay extra for cloud storage since we signed up for the Interactive plan, which included 30 days of cloud storage for up to 10 SimpliSafe cameras. If we didn't sign up for the plan, we would've had to pay $9.99 per month for 30 days of cloud storage on its own. This covers two to five cameras whereas 30 days of cloud storage for one camera costs $4.99 per month.
Here's a breakdown of what's included for each standalone cloud storage plan:
| | Cloud Storage – 1 Camera | Cloud Storage – 2-5 Cameras |
| --- | --- | --- |
| Monthly Cost | $4.99 | $9.99 |
| Livestreaming | Yes | Yes |
| 24/7 Professional Monitoring | No | No |
| Cellular Connection | No | No |
| Environmental Monitoring | No | No |
| 30 Days of Cloud Storage | Yes | Yes |
| Smart Home Integrations | No | No |
| Remote Control | No | No |
| Alerts | No | No |
| Secret Alarms | No | No |
| Video Verified Alarms | Yes | Yes |
Smart Home Integrations (or Lack Thereof)
When we talk about smart home integrations, we're mainly focusing on voice assistants like Amazon Alexa and Google Assistant. A report predicted that digital voice assistant usage will climb to 8 billion by 2023, thanks to smart home devices.1 With that said, we were caught off guard by the lack of smart home integrations for our SimpliCam. Alexa and Google Assistant worked for our SimpliSafe security system, though, which you can read more in our SimpliSafe review. While we could use Alexa and Google Assistant to disarm our system, having the camera's privacy shutter close, we couldn't command the SimpliCam directly. For a more in-depth overview of our experience with the SimpliCam, take a look at our SimpliCam review.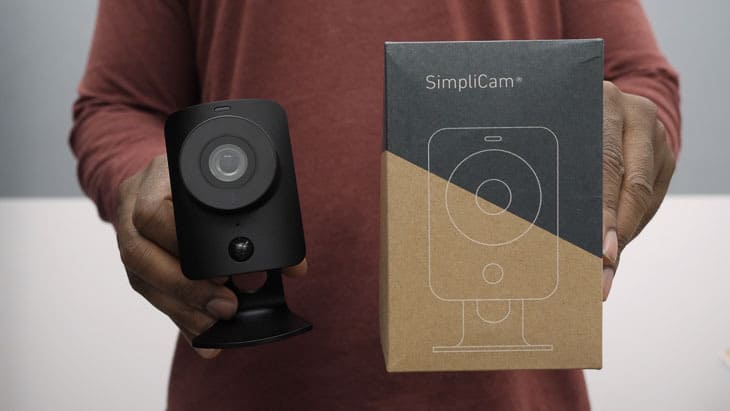 Return Policy & Warranty
With every home security product, we like to read over the company's return policy and warranty. We learned that SimpliSafe provides a full refund within 60 days of purchase and even sends a postage prepaid return label, making our purchases risk-free. As for their warranty, all SimpliSafe products have a three-year warranty. As long as the products are defective or worn down from use, SimpliSafe will happily send a replacement. If we needed to send our products in for a replacement, we would just need to contact customer support and they would walk us through the process.
SimpliCam's Standouts
With pricing out of the way, let's dive into features that we liked about the SimpliCam.
Intelligent motion detection: The SimpliCam has a built-in intelligent motion detection feature that distinguishes movement by humans' and animals' heat signatures. When we tested this out with one person walking into the living room — where we set up our SimpilCam — we received an alert on our phones. Then we folded a paper airplane while staying out of the SimpliCam's line of sight and threw it into the living room. When we monitored the footage on our phone, the SimpliCam didn't bat an eye at the paper airplane and, even better, didn't send us a notification.
Disclaimer: The SimpliCam can't differentiate between people and pets, so if you have an energetic Border Collie, you'll receive a fair amount of notifications.
Easy setup: The installation process can be a hit or miss, but the SimpliCam was definitely a hit. It took less than five minutes for us to set it up in our living room. Our phones basically did most of the work, and the best part? We didn't have to use any tools. No wonder the camera won for "easiest to use" on our best cameras review.
Privacy shutter: One thing we appreciated about the SimpliCam was the privacy shutter, which basically closed off the SimpliCam's monitoring, giving us privacy in moments when we didn't want the camera to capture anything. This came in handy since we signed up for professional monitoring, and we didn't want any of SimpliSafe's responders to intrude upon family time (not that we believe they would). After reports of hacking incidents with Ring cameras, we were glad to have the SimpliCam's shutter as one solution to our privacy concerns.
SimpliSafe ecosystem: What's nice about already having the SimpliSafe security system was that the addition of our SimpliCam was like putting the last piece to the puzzle. Whenever someone or something tripped the sensors in our apartment, the SimpliCam immediately started recording.
No long-term contracts: With monthly subscriptions, SimpliSafe doesn't require long-term contracts, saving us from early termination fees. It was as easy as pulling the plug on SimpliSafe if we didn't want to continue with their services (figuratively, of course).
Better Than the Rest?
With so many security cameras out there in the world, comparisons are inevitable. How well does the SimpliCam measure up to other notable home security brands? Well, let's start with the price tag. For $99, the SimpliCam falls around the average price in today's market for indoor security cameras. For this section, we're bringing in two other household names in the industry: Ring and Google Nest. The Ring Indoor Cam, detailed in our Ring Indoor review, costs $60 while the Nest Cam Battery costs $179, which you can read about more in our Nest Cam Battery review. Video quality-wise, the Ring Indoor Cam, Nest Cam Battery, and SimpliCam all have a 1080p resolution, so the comparison comes down to the features.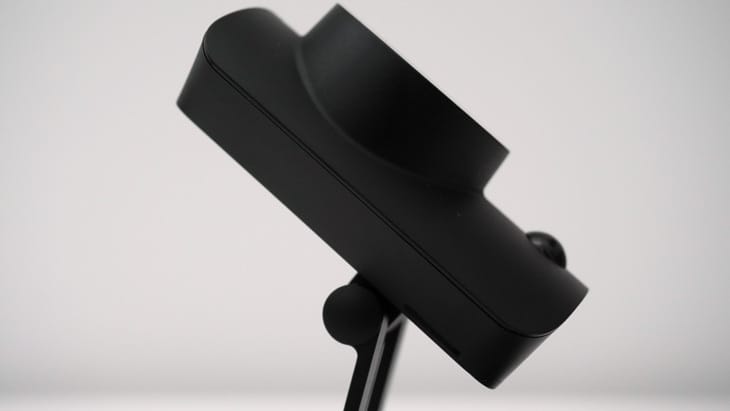 Let's also talk about its artificial intelligence features. The SimpliCam's only AI feature is the PIR motion detection, which can tell living beings like people and pets apart from inanimate objects like paper airplanes. Similarly, the Nest Cam Battery has artificial intelligence features like person detection. If you're looking for additional AI features beyond person detection, the Nest Cam Battery offers just that with facial recognition enabled through a Nest Aware subscription, where we named specific faces of our family and friends. The Ring Indoor Cam, on the other hand, doesn't have any AI features, so all motion led to notifications, relevant or not (hint: many were not).
Moving onto smart home integrations, of which the SimpliCam has none, both the Ring Indoor Cam and the Nest Cam Battery work with Alexa and Google Assistant, which let us command them with our voices alone. The Nest Cam Battery packs on more, though, with the addition of Philips Hue lightbulbs. We had our lights turn off as soon as our Nest Cam Battery was armed, which indicated we weren't home. Talk about an energy-saver!
What about the costs for monitoring plans, you ask? We've lauded Ring for their super affordable subscriptions, which either come at $3 per month or $30 a year with the Basic Plan or $10 per month or $100 a year with the Plus plan. Both the Basic and the Plus plans include 60 days of cloud storage, but the latter provides cloud storage to an unlimited number of cameras as opposed to the Basic plan that only covers one camera. Paying only $10 per month for unlimited cloud storage, but it's very real and we haven't seen many companies try to follow suit.
Nest's monitoring and storage plans are also affordable, but less so, at $6 per month or $60 a year with the Nest Aware plan or $12 per month or $120 a year with Nest Aware Plus. Nest Aware only includes 30 days of cloud storage while Nest Aware Plus includes 60 days of cloud storage and 10 days of 24/7 video history to boot. Both plans include facial recognition, or what Nest calls "familiar face alerts".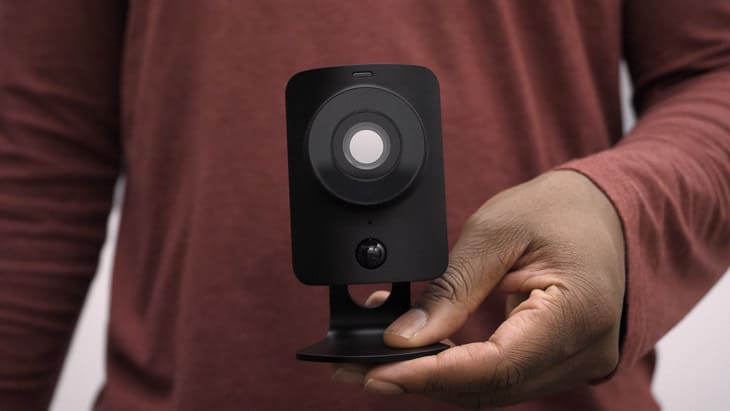 As for SimpliSafe's monitoring plans, the Standard plan costs $17.99 per month while the Interactive plan costs $27.99 per month; both plans include professional monitoring, but only the Interactive Plan uses the SimpliCam for video verification. Out of these three cameras, Ring deals a good hand with their super affordable subscriptions. It also comes down to which brand whose products you already own the most in order to make the monthly costs worthwhile.
Reminder: If you're looking for smart home integrations with Alexa or Google Assistant, the SimpliSafe security system is compatible, just not the SimpliCam itself.
The Final Say
We have to say it: the SimpliCam was simple in all respects. Price, installation, monitoring plans — we didn't have to scratch our heads too much. While we enjoyed unique features such as detecting humans via heat signature and the privacy shutter, we weren't too pleased about the lack of smart home integrations. We liked the SimpliCam when it worked in partnership with the rest of the SimpliSafe security system, but on its own, we think it could do better. Overall, the SimpliCam gave us what it was worth, considering its low price and it's a solid addition to the SimpliSafe ecosystem, but not as worth it as a standalone camera.