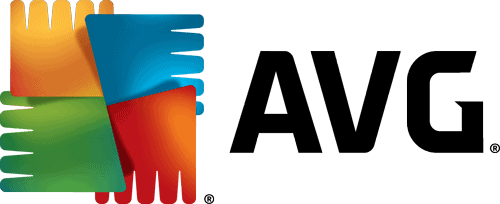 AVG Secure VPN Cost and Plan Pricing
Seven-day free trial
Up to five devices covered
Month price ranges from $3.99 to $4.99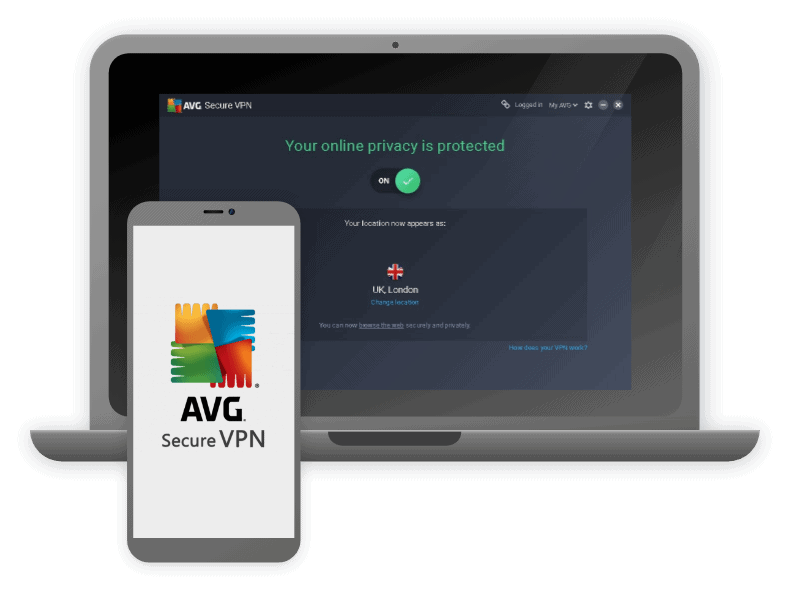 All of our content is written by humans, not robots.
Learn More
By

&

Last Updated
Nov 20, 2023
Among the digital security space, AVG is a bit of a jack of all trades, so we weren't terribly shocked when we found out that they had a VPN in addition to their antivirus software. But, AVG's website is overwhelming, to say the least, so we had to do a bit of digging to figure out their VPN pricing and figure it out we did.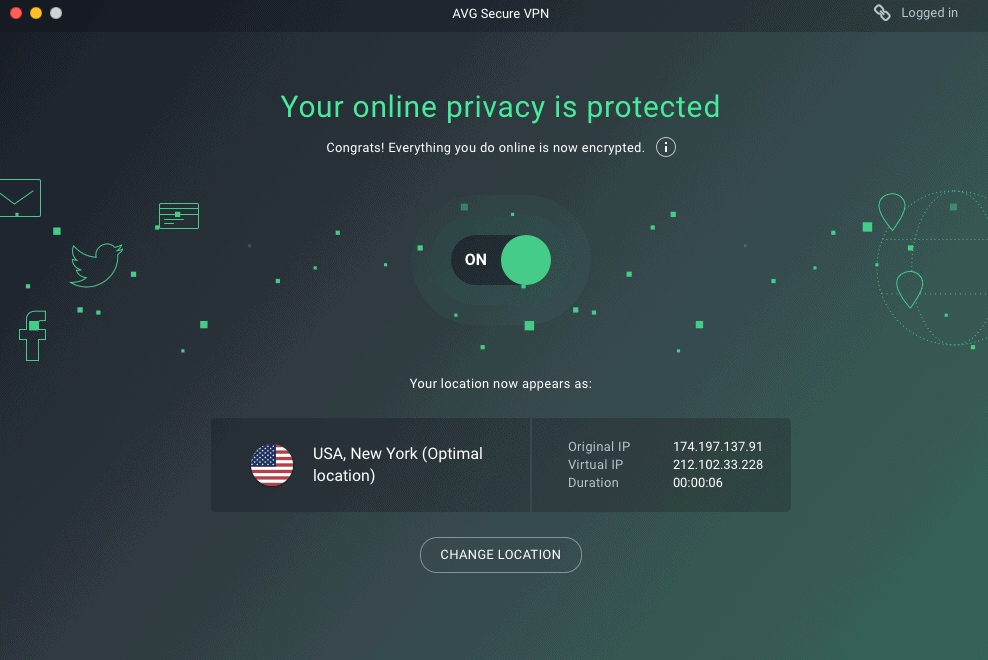 How Much Does AVG's VPN Cost?
After the initial one-week trial was over, we had options to pay for a year of AVG VPN for $59.88, two years for $95.76, or three years for $143.64. Breaking that down monthly, as most VPNs are billed, that's either $4.99 annually or $3.99 for the two or three-year packages, not bad compared to their competitors.
Contract prices
| Contract length, number of devices covered | Monthly cost, total amount billed |
| --- | --- |
| 1 week, 1 | $0.00, $0.00 |
| 1 year, 5 | $4.99, $59.88 |
| 2 years, 5 | $3.99, $95.76 |
| 3 years, 5 | $3.99, $143.64 |
While we're satisfied with the prices in general, we wish two things:
Month-to-month option: Most VPNs have monthly contracting available as an option, while aside from the weekly trial, AVG's VPN contracts start at a year. Commitment-phobes, step aside.
More discount for the three-year package: When we did the math, we were pretty surprised that the actual monthly cost didn't decrease when we jumped from two to three years, which most VPNs would do automatically. So really, there's no advantage of signing up for three years as opposed to two.
Note: Do you want to protect your devices against viruses and malware in addition to snooping? Read our AVG antivirus review to see how you can stay safe online.
Is AVG Worth It?
AVG may be one of the best names in the antivirus game, but there's a reason its VPN is not as popular: The cost. Compared to the top VPNs, AVG's VPN pricing is on the high end, plus it covers a limited number of devices. It's still a good buy, but you simply get more from these options that offer lower prices and can cover more of your devices than AVG: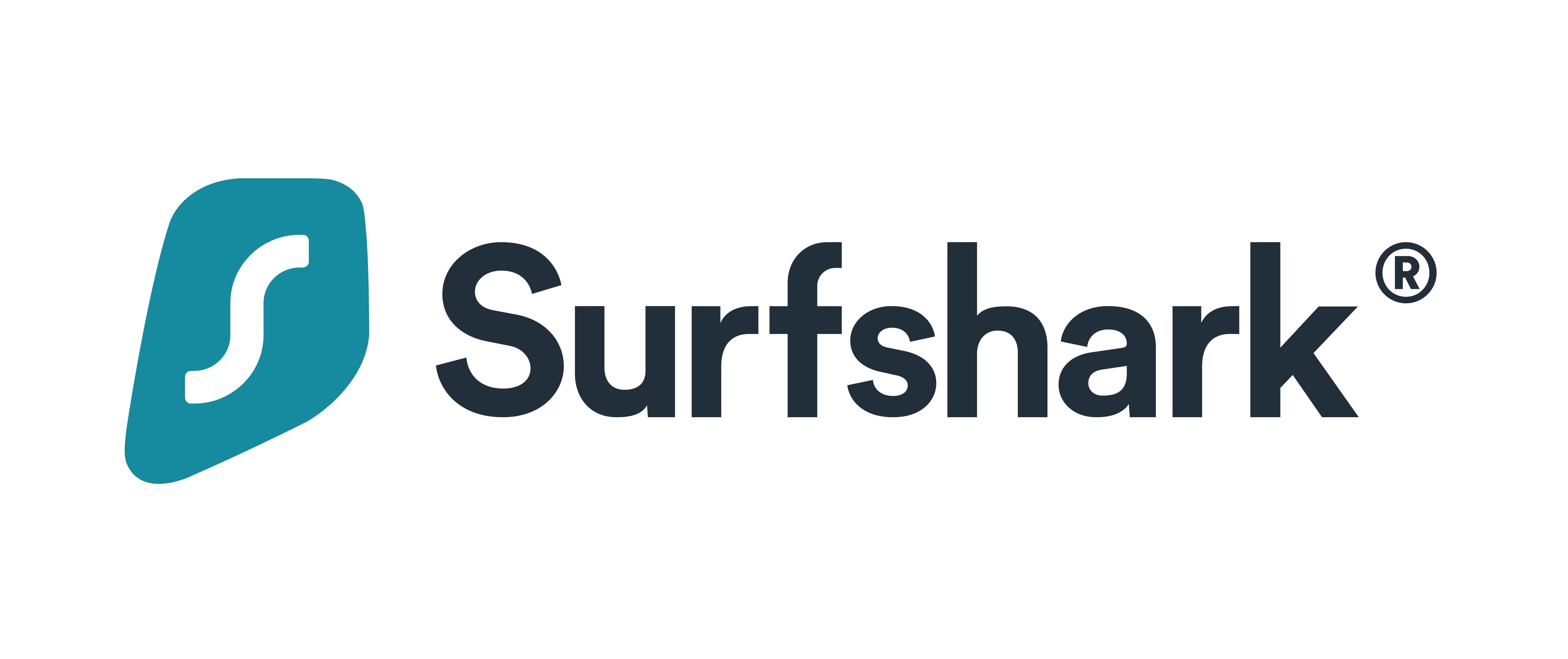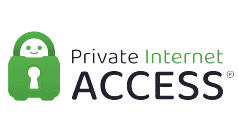 Favorite Features
We'll be honest: the AVG VPN is not the best VPN we've ever tested out. However, given their exorbitant low pricing, it may work for some people, especially if you're looking for a cheap VPN.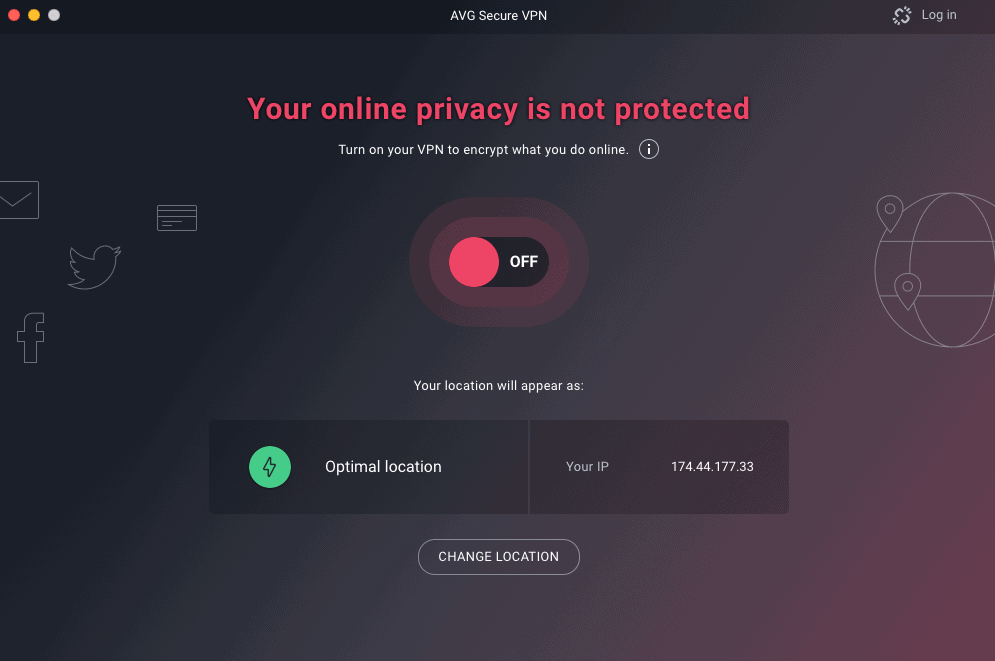 30-day money-back guarantee: At the very least, if you end up not liking the VPN, you can return it for a full refund.
Seven-day trial: We also liked that we could try it out for seven days on one device. For those at home, we recommend downloading the app and doing a speed test before buying.
Low pricing: Whether it's $3.99 or $4.99 a month, you certainly won't break the bank after your free trial is up with AVG's VPN.
Good iOS and Android apps: The AVG Secure VPN– Unlimited VPN & Proxy Server for Androids, although a bit of a mouthful, has a 4.4 rating on the Google Play store. The AVG Secure VPN & Proxy Server iOS app is even better, with a 4.7 from the App store.
Solid encryption: In terms of encryption, AVG hits the industry standard of AES-256.
Fast on Macs: We only had about 25 percent more lag with the VPN turned on on our Macbook Pro, while we typically see increases of over 30 percent.
Free Trial Policy
If you don't want to pay any money to try out AVG VPN, you're in luck: they offer a seven-day free trial. You'll get all the features of the VPN on one device. This is a great time to see if streaming services are compatible or perform speed tests. We use a speed test from Ookla, but there's a bunch of free options online, like this option from Google.1
Pro Tip: To establish a control, first run the speed test without the VPN connected, then run it again with the VPN connected to see the difference.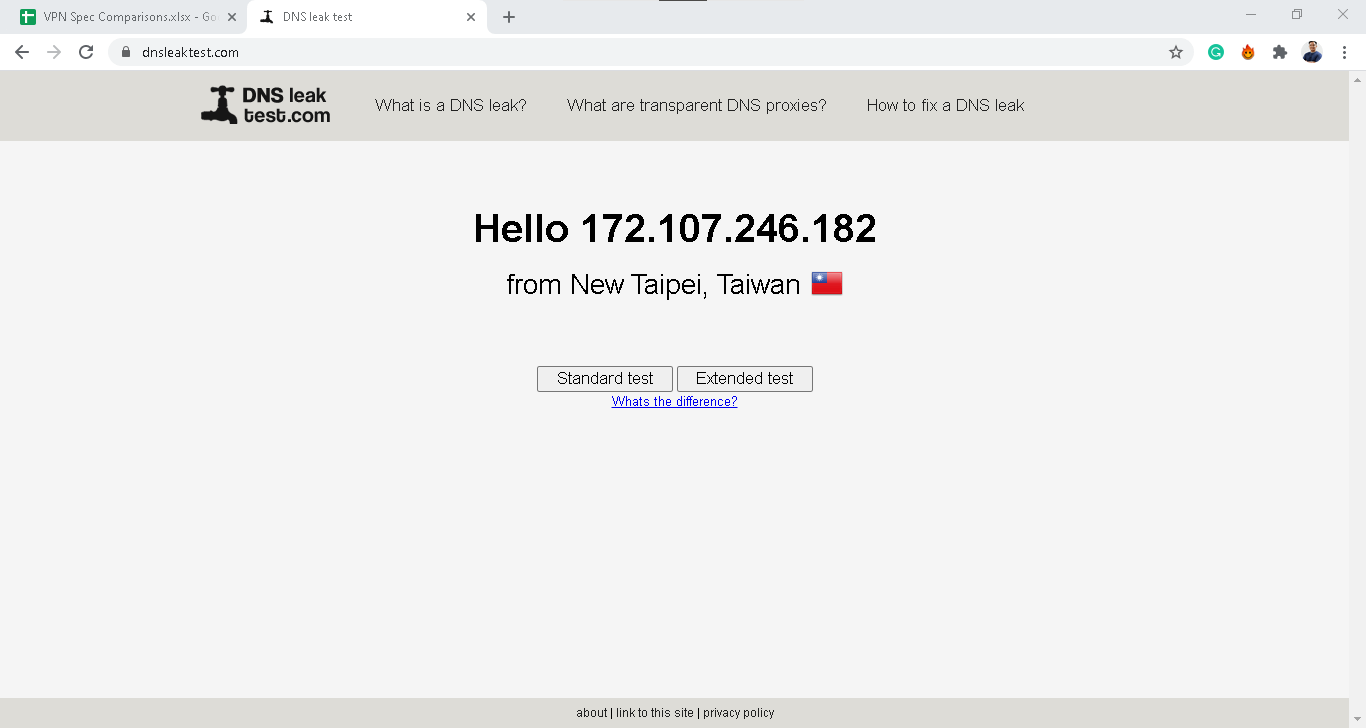 Cancellation Policy
Even if that free week ends, you sign up and change your mind, you can still get a refund, as AVG offers a 30-day money-back guarantee. As long as you contact them within 30 days of your purchase (from either their online store or the Google Play store), you'll get a full refund. However, once those 30 days are up, you probably won't be able to get a refund. Also, if you bought the product from a retail store, a third-party seller or the App store, this guarantee doesn't apply, unfortunately.
How To Cancel
If you meet the requirements, you can cancel your VPN by contacting AVG support over:
While a refund on the VPN purchased on the App store isn't guaranteed, you can request a refund on reportaproblem.apple.com.2 But again, you're not guaranteed a refund, even if you're in the 30-day window.
More AVG Pricing
AVG, being one of the major digital security companies in the world, has a ton of other products aside from their VPN. However, the only other one we've tested out is their antivirus software, so we'll include AVG's antivirus pricing here, as well.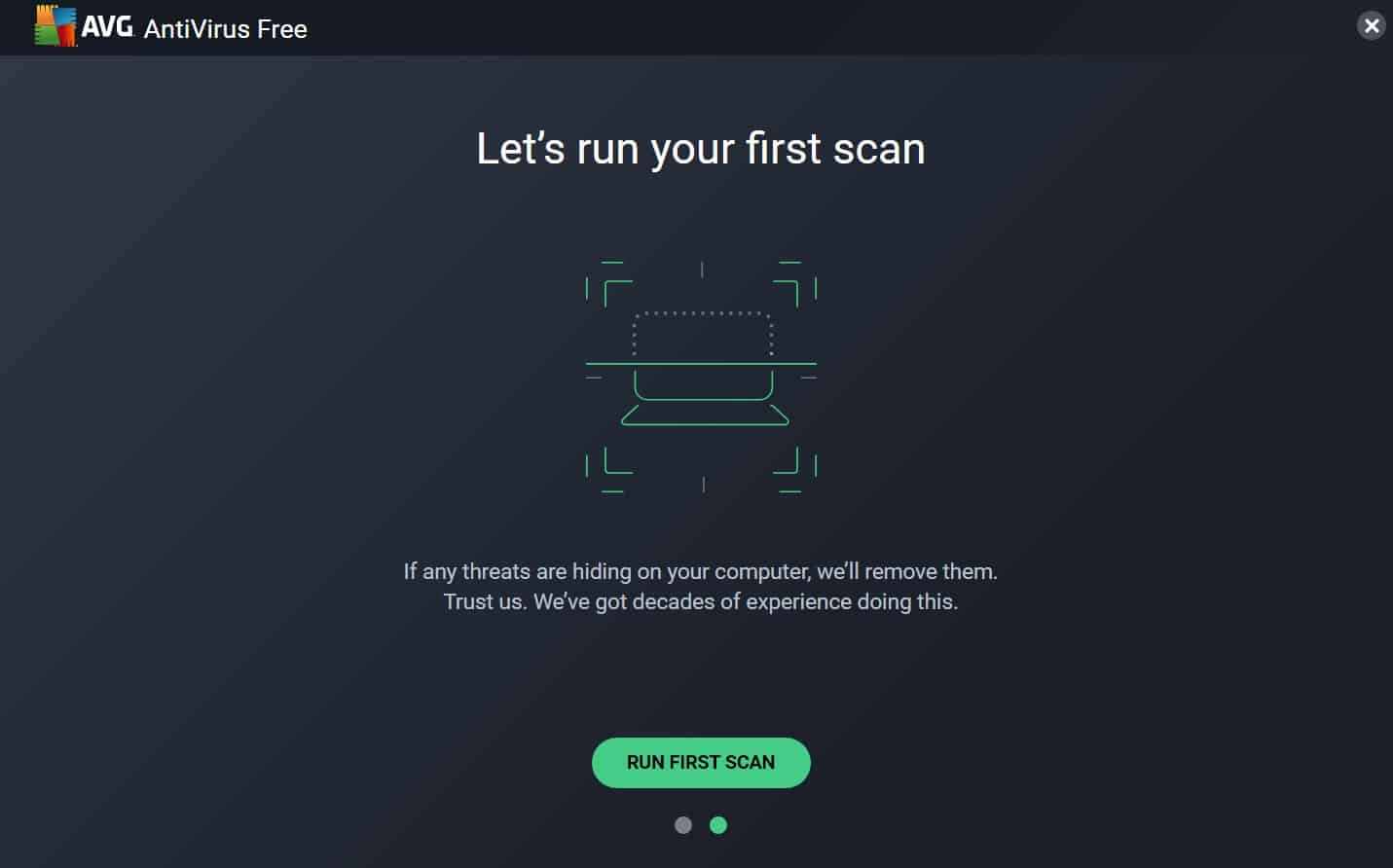 Antivirus Software Only
Here's what you'll pay for antivirus software on a MacOS, iOS and Android.
| Feature | AVG Antivirus | AVG Internet Security |
| --- | --- | --- |
| Protection against unsafe links, downloads and attachments, psyware, ransomware, viruses and malware | Yes | Yes |
| Programs and files scanned for threats | Yes | Yes |
| Automatic security updates | Yes | Yes |
| Additional ransomware protection for personal files | No | Yes |
| Secure online payments | No | Yes |
| Protection against phishing | No | Yes |
| First Year Cost and Coverage | $0.00 for 1 device | $39.99 for 1 device, $47.88 for 10 devices |
As you can see, you can get basic protection against viruses for free on a Mac, but if you want more protection against attacks such as phishing, it's worth it to upgrade to Internet Security. And if you want protection for more than one device, the cost is $47.88 for the first year for 10 devices, which seems like a really generous discount.
Antivirus for Business
With the rise of remote work, more and more businesses are turning to antivirus software and VPNs to protect important data. AVG has more than a few business offerings, but here is the pricing for their antivirus-only plan as well as a bundle option called AVG Internet Security Business Edition.
| Feature | AVG Antivirus Business Edition | AVG Internet Security Business Edition |
| --- | --- | --- |
| 24/7 phone or email support | Yes | Yes |
| Cloud management console | Yes | Yes |
| Detection and removal of malware on PCs and laptops | Yes | Yes |
| Emails inspected for malware and spam | Yes | Yes |
| Harmful downloads and dangerous websites blocked | Yes | Yes |
| Links scanned for potential threats | Yes | Yes |
| Suspicious behavior shield | Yes | Yes |
| Firewall | Yes | Yes |
| File shredder | Yes | Yes |
| CyberCapture | Yes | Yes |
| Smart scanner | Yes | Yes |
| SharePoint protection | Yes | Yes |
| Password protection | No | Yes |
| Anti-spam | No | Yes |
| Exchange protection | No | Yes |
| Cost for 1 device for 1 year | $46.99 | $61.41 |
| Cost for 1 device for 2 years | $70.49 | $92.12 |
| Cost for 1 device for 3 years | $98.68 | $128.96 |
Unfortunately, neither of these plans include the VPN, and there's no separate VPN subscription specifically for businesses. It's safe to say that AVG isn't the best VPN for businesses.
Antivirus, VPN and TuneUp Bundle
If you want a VPN and antivirus software, the most cost-effective method is to buy AVG Ultimate, which covers 10 devices and includes the antivirus software, the VPN and TuneUp, which optimizes devices' performance. Covering 10 devices (Windows, iOS, Androids and MacOS), the cost for the first year is $77.88.
Premium Tech Support
Need help with your AVG products and their support staff isn't cutting it? AVG also offers premium support, either as a one-time call or as a yearly or monthly subscription with unlimited calls. However, we think that their prices are exorbitant no matter how you sign up. That being said, if the costs aren't an issue and you need help with your AVG products, here's what you'll pay.
| Feature | Simple Fix | Complex Fix | Total Care |
| --- | --- | --- | --- |
| Number of calls | 1 | 1 | Unlimited |
| Free diagnosis | Yes | Yes | Yes |
| Number of devices covered | 1 | 1 | 3 |
| Help with basic software/hardware setup, web browsers, personalizing Windows | Yes | Yes | Yes |
| Advanced software/hardware setup, help learn how to use software, internet and network setup, virus and malware removal, email configuration, etc. | No | Yes | Yes |
| Cost per call | $79 | $119 | n/a |
| Initial setup cost | n/a | n/a | $99 |
| Yearly Cost | n/a | n/a | $199 |
| Monthly Cost | n/a | n/a | $10 |
Expert Install
Again, we don't think this service is necessary in the slightest, as AVG has clear setup instructions for all of its products, but if you want professional help, you can get it for $19.99. This includes installation, set up and optimization. But note that this service is only available in English, and if you're calling from another country aside from the U.S or U.K, you may get some phone charges when you're on with support.
AVG Privacy Policy
Are you using a VPN for privacy purposes? If so, you might want to take a look at their privacy policy. That's because AVG's VPN logs a ton of user data, including:
Name
Address
Email
Phone number
Account number
Password
Payment information
IP address
Billing data
Operating system
Hardware
City and country of device
URLs of websites
While some people may not care about AVG knowing their devices' IP addresses and web activity, many want a VPN to avoid this sort of logging in the first place. Not to mention the fact that the company is based in the Netherlands, a Five Eyes member, so if the U.S government came a-knockin', AVG would be forced, legally, to give them users' data. Just like businesses, the privacy-concerned are not a good match for AVG.
Recap
Unless you're set on having month-to-month contracts, AVG's pricing is a really good deal, especially if you sign up for two or three years. We recommend testing it out for one week for free and seeing what you think. Also, be sure to purchase their VPN from their website or the Google Play store so you can get that money-back guarantee. That way, you'll take the risk out of your long-term commitment.
Frequently Asked Questions
If we didn't answer your question so far, we hope we got to it below.