VPN Black Friday & Cyber Monday Deals
2022 Black Friday & Cyber Monday VPN Deals
Verified
The words Black Friday can bring up images of discounted washing machines, TVs sold for the prices of yesterday's DVD players, and malls crowded with moms, coupons in hands, fighting over the last Barbies on the shelves. However, it's 2021, and time you recognized that Black Friday and Cyber Monday are just as great for getting deals on digital products as they are for getting deals on physical products.
In fact, if you're looking for an affordable VPN, it makes a lot of sense to wait until these shopping holidays. Of course, it's not as fun to unwrap a VPN on Christmas morning as it is to unwrap a Barbie, but unlike the Barbie, a VPN offers savings that last all year long.
We've found the best deals out there on all the VPNs we recommend, so if you're looking to save money on online privacy, you've come to the right place.
Announced Black Friday and Cyber Monday VPN Deals for 2021
For some VPNs, Black Friday and Cyber Monday have come early — literally. Here are the VPNs with early Black Friday deals.
ExpressVPN
Our rating: 9.5
We love ExpressVPN, so much so that we put it at the very top of our list of the best VPNs. ExpressVPN's pricing tends to be on the higher end, though. Normally, a month of service costs $12.95. That's a full dollar more per month than NordVPN's price, and three dollars more than Private Internet Access's price. Luckily, ExpressVPN eases the pain a little with Black Friday and Cyber Monday sales. The company offers three free months when you sign up for an annual plan. That works out to just $6.67, which is a full 49-percent discount on the normal price. Plus, with a 30-day money-back guarantee, you can buy now and take your time deciding whether or not the service is right for you. Learn even more ExpressVPN deals here.

FYI: Location, location, location doesn't just apply to real estate. Be sure to check out a VPN's server locations before buying to make sure there's a server close to you; that'll affect your browsing speed. ExpressVPN, for example, has over 2,000 servers in 148 locations worldwide.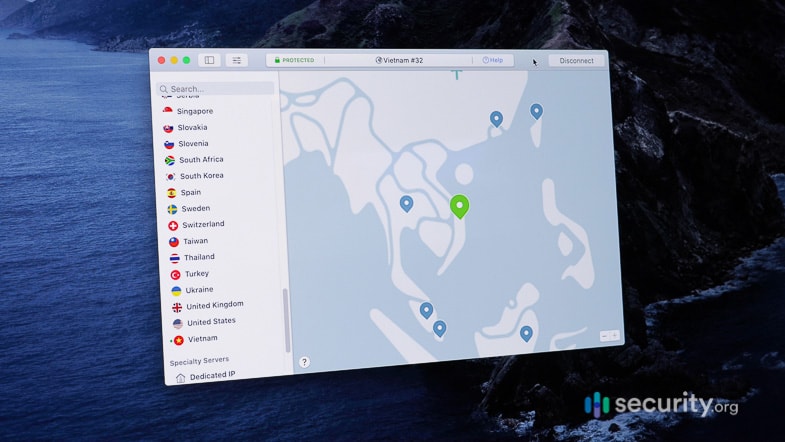 NordVPN
Our rating: 9.3
NordVPN has over 5100 servers in 60 different countries. Normally, access to all those servers costs $11.95 a month. Right now, though, the company is offering a two-year plan for just $3.71 per month (that's 68-percent off). Two years is a pretty long commitment. It turns out, though, that NordVPN also offers a one-year plan for $4.92 per month.
Ivacy VPN
Our rating: 9.2
Ivacy VPN has always had some of the best deals on VPN service, especially for those willing to sign up for multiple years. It's one of the only VPNs out there that offers a five-year plan. This Black Friday and Cyber Monday, though, the company is offering up to 90-percent off its already low price. A one-year plan is just $3.50 a month, 65-percent off the regular single-month price of $9.95. For a real deal, though, invest in the five-year plan which is a mere $.99 a month right now. Privacy and security for under a dollar? Yes, please!
PureVPN
Our rating: 9.1
PureVPN is offering 81-percent off of its 2-year plan for Black Friday 2021. That's $48.96 total or $2.04 per month. Compare that to the usual subscription of $10.95, and you'll see why we say it pays to check out Black Friday and Cyber Monday deals.
CyberGhost
Our rating: 9.0
The normal CyberGhost price is $12.99 a month, a bit steep for our taste. Of course, like most VPNs, the price goes down if you sign up for multiple months. The price for a six-month subscription is just $6.39, under half the single-month price. For Black Friday and Cyber Monday, though, CyberGhost is throwing in an extra 3 months for free when you sign up for two years. That's 27 months in total, for just $58.50. That works out to $2.17 a month.
Windscribe
Our rating: 8.7
Windscribe's whole Black Friday thing is a little confusing, but we do have to give the company credit for being amusing. Here's how the sale works. You can get a Black Friday deal on an annual plan. Normally, a one-year subscription costs $49, but for Black Friday, the company has cut that price to just $39. However, beneath its Black Friday deal, Windscribe also offers a Beige Friday deal for those who "don't care about turkey or genocide celebrations." That price is just $29 a year, or $2.50 a month. Black Friday or Beige Friday? Choose wisely.
Surfshark
Our rating: 8.6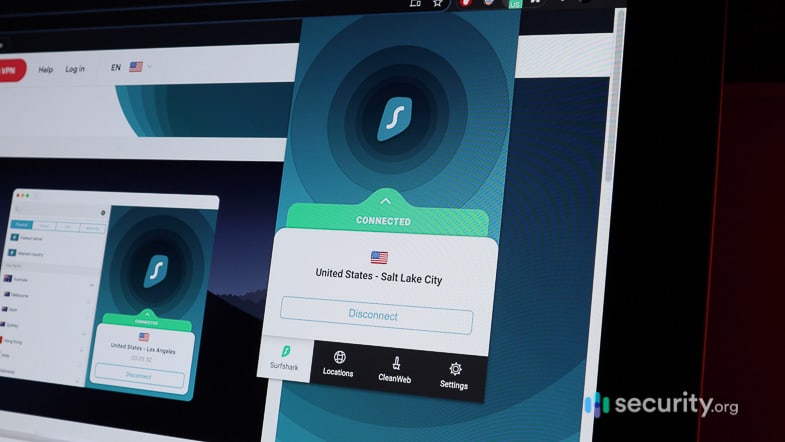 As of November 11th, Surfshark is offering a two-year subscription with three months added for free. If you do the math, that comes out to $2.21 a month or $59.76 total. That's a very low price indeed. The question is, is Surfshark worth it? To find out, read our complete Surfshark review.
Private Internet Access
Our rating: 8.6
This year, Private Internet Access is offering an 82-percent off discount on its three-year plan, which means prices as low as $2.19 a month. That deal lasts through Cyber Monday. We'd love to see the company offer more savings on more plans, but for now we'll take what savings we can get.
FastestVPN
Our rating: 8.3
FastestVPN is offering an incredible 93-percent off its plans for Black Friday this year. A three-year subscription is $25 while a five-year subscription is $40. That's 70 cents and 66 cents a month, respectively. Plus, the company offers a lifetime subscription for a one-time fee of only $20. That single subscription covers up to 15 different logins. These are among the best deals we've ever seen from a VPN, period!
Trust.Zone
Our rating: 7.9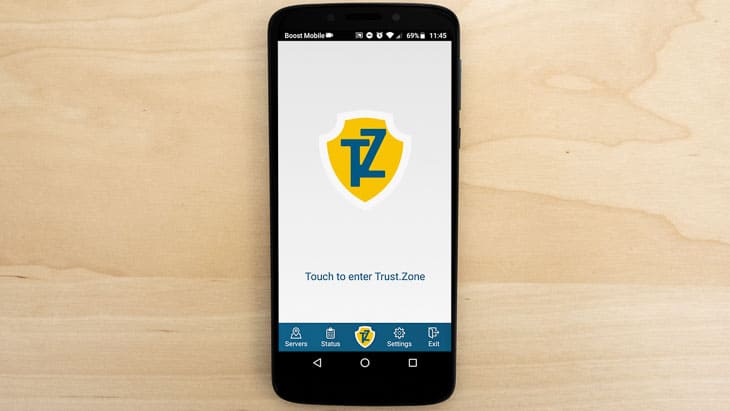 Trust.Zone isn't having a Black Friday or Cyber Monday sale this year. It is having what it calls an "Autumn Sale," though. The company's best deal during the sale is on its two-year subscription, which is priced at $55.99 total, or $2.33 a month. That's a savings of 74 percent. To see if this VPN is right for you in the first place, read our Trust.Zone review.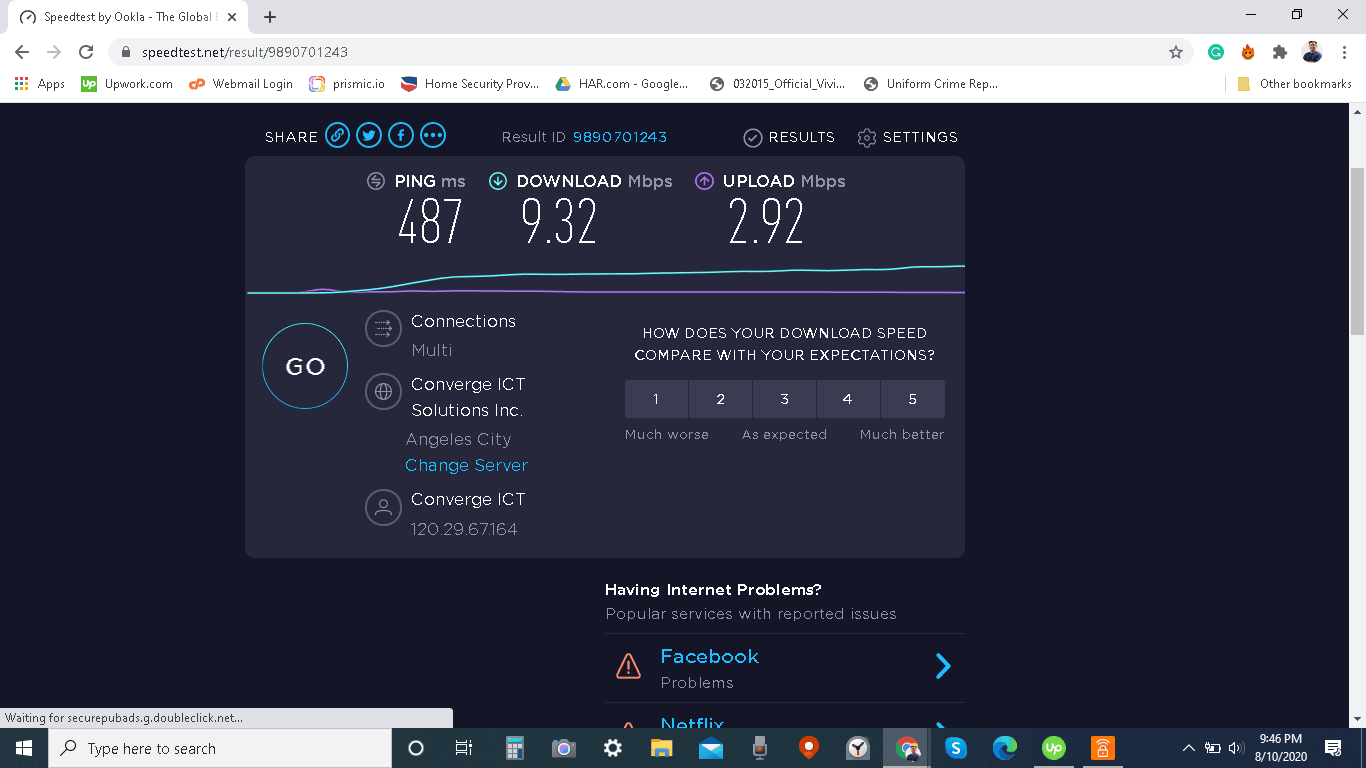 Avast SecureLine
Our rating: 7.9
The word on the street is that through December 6, Avast is offering up to 70-percent off its VPN services, known as SecureLine. One year is $2.49 a month, two years is $2.29 a month, and three years is $1.99 a month. All three of those are great prices, so the only real question is how much of a commitment you're willing to make.
Past Black Friday and Cyber Monday VPN Deals
There are a few VPN companies that haven't yet announced any Black Friday or Cyber Monday deals. So we looked into the past to see what they had discounted. We found savings of up to 90 percent. If those discounts hold true this year, we can expect to put a lot of money back in our pockets. Here are the best deals we found for VPNs that haven't announced any deal just yet.
IPVanish
Our rating: 9.2
IPVanish can be super generous with its discounts when it's in the mood. Two years ago, the company offered 72-percent off its two-year plans. For last year's Black Friday, IPVanish was even more generous. We got 88 percent-off its two-year plans. That amounted to $3.33 a month. Here's hoping the trend toward increased savings continues!
FYI: Do you want a VPN based in a country that's a non-member of Five Eyes? If so, IPVanish is not for you, as the company is based in Orlando, Florida and the U.S is a Five Eyes member.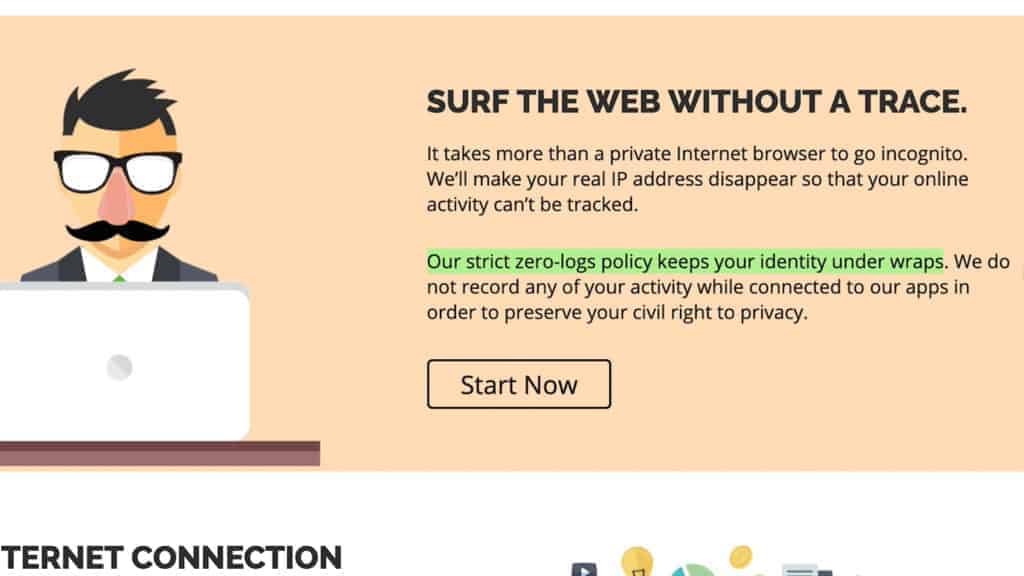 Hotspot Shield
Our rating: 8.9
We didn't see any Black Friday deals from Hotspot Shield last year, but in years past we have seen offers of 38-percent off its annual plan. That came out to $7.99 a month. Not bad! We'll keep our fingers crossed for this year.
ProtonVPN
Our rating: 8.8
ProtonVPN has already made clear that it isn't offering anything specific for Black Friday and Cyber Monday this year. The company says it prefers to offer everyday savings all year long. However, a month of the service is only $7.49, while an annual plan costs $5.99 and a two-year plan is just $4.99. The company also offers discounted bundles with ProtonMail Plus as well as ProtonDrive. Everyday savings aren't as fun as sales, but we'll take it.
Tunnelbear
Our rating: 8.8
So far, Tunnelbear has been quiet regarding any potential Black Friday or Cyber Monday savings this year. However, just last year the company offered discounts on all of its multi-year plans. One year was just $3.33 a month, while two years of service was $2.75 a month. Those are all reasonable savings for these buying holidays.
VyprVPN
Our rating: 8.5
VyprVPN let us down last year when it came to Black Friday and Cyber Monday savings. The company didn't offer any deals at all. Two years ago, it offered a one-year plan for $45, which was 71-percent off the VPN's list price. A two-year plan was only $15 more, or a total of $60.
Astrill VPN
Our rating: 8.5
Sure, it's been a while since Astrill VPN gave us discounts on Black Friday and Cyber Monday (six years, to be exact), but we like to think positive. In 2015, it offered up to 57-percent off its VPNs plus free routers or wireless extenders. On Cyber Monday that year Astrill VPN offered an annual subscription for $29.95.
Norton Secure VPN
Our rating: 8.4
Last Black Friday, Norton gave us up to 65-percent off their VPN. Then, on Cyber Monday, it featured a free VPN with the purchase of Norton 360 Deluxe, which was also discounted at 60 percent, or $39.99. No word yet what Norton may have in store this year, though, and the big days are just around the corner.
KeepSolid VPN Unlimited
Our rating: 8.0
Remember those lifetime subscriptions we mentioned earlier? In 2019, KeepSolid offered over 90-percent off a lifetime subscription, which came out to only $39. Yes, you read that right. VPN service for the rest of your life for a $39 investment. In 2017, we saw 89-percent off lifetime subscriptions on Cyber Monday, plus an extra 40-percent off using the code CYBER40.1 In other words, KeepSolid is quite capable of offering some spectacular savings.
BlackVPN
Our rating: 7.8
In 2017 and 2018, BlackVPN offered a 50 percent discount on all of their subscriptions; the same went for Cyber Monday 2014.2 The company's gone dark when it comes to these holidays, though. The fact that they haven't offered any early signals about this year doesn't bode well.
Recap
VPNs aren't very expensive in general, especially when you consider the privacy and security you get with them. On Black Friday and Cyber Monday, though, you can get them for even less. Of course, if you're not sure which VPN is for you, we recommend reading our reviews, where we go over the entire testing process to determine whether a VPN is worthy of your money. Sure, you could pay less than a dollar for a VPN per month, but that only makes sense if it is trustworthy, which is where our experts come in. Happy shopping!