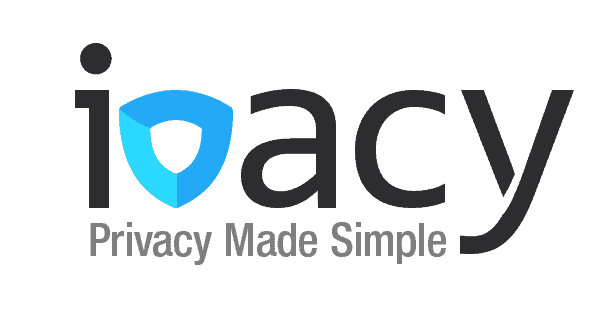 How Much Does Ivacy VPN Cost?
Deals, discounts, and subscriptions
Located in Singapore so it'll never have to share customer data with the government
Only logs users' names and email addresses
Torrenting and Netflix access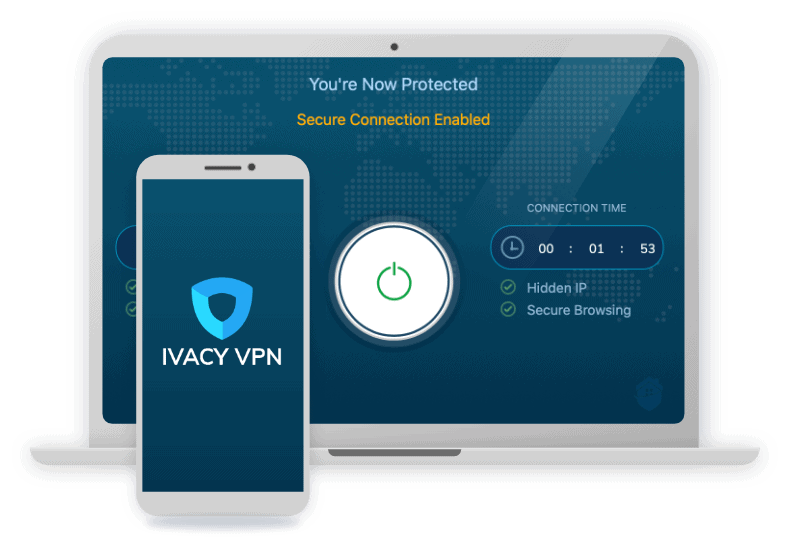 All of our content is written by humans, not robots.
Learn More
By

&

Last Updated
Jan 18, 2022
There are literally hundreds of VPNs on the internet, and many of them seem pretty similar, all performing the same basic function of encrypting your web activity and IP addresses. So in terms of which VPN is right for you, we'd be lying if we said that cost wasn't a huge factor. Here, we're discussing the costs associated with Ivacy VPN, the first VPN company to introduce split tunneling. From a relatively hidden five year subscription to some amazing holiday discounts, we found a ton of ways to save on Ivacy VPN's already low pricing.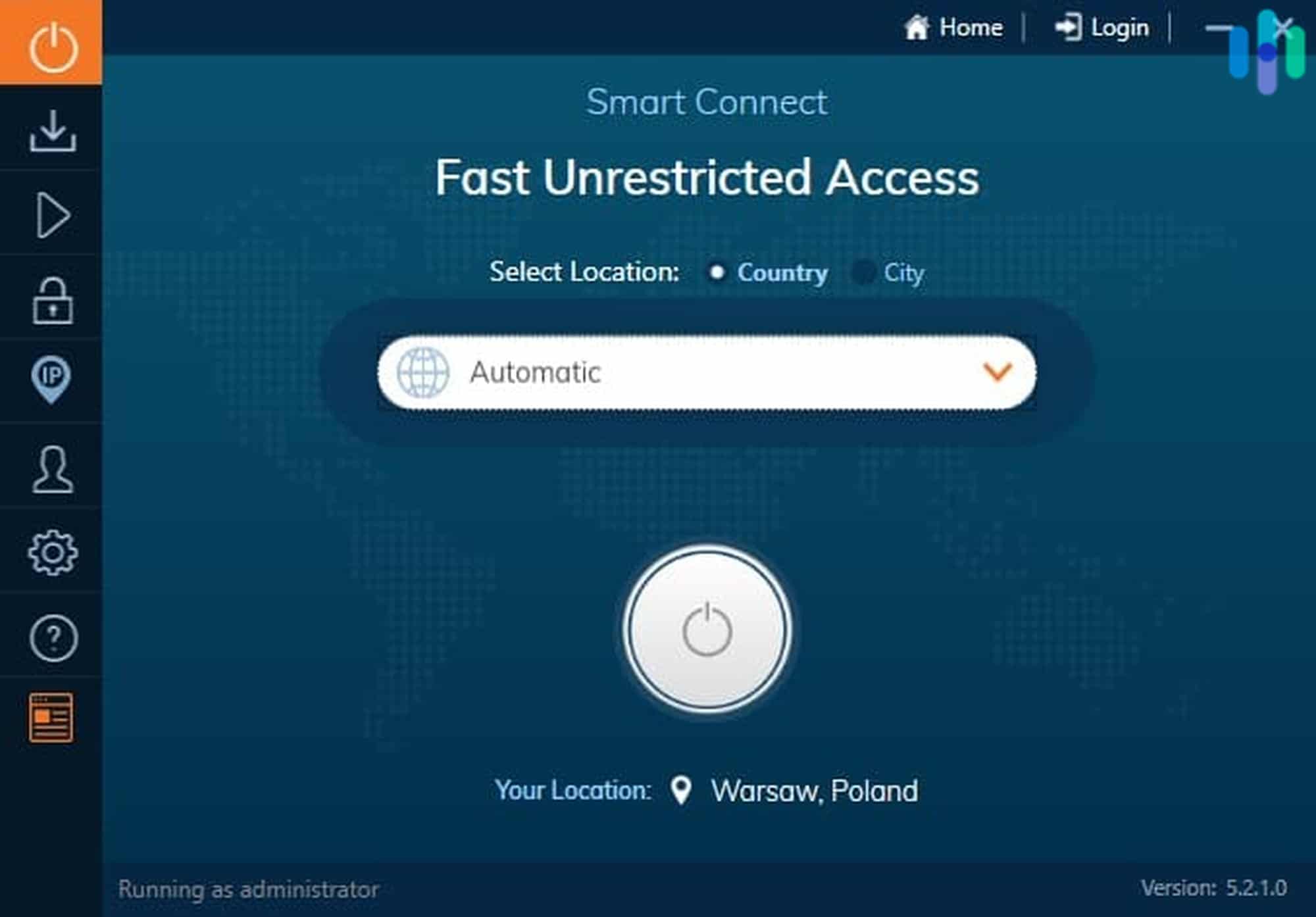 Options
Ivacy VPN's pricing is more than fair, with the five-year plan ringing in at just $1.33 monthly. Let's go more into detail.
Individuals
Most people will stick to an individual subscription from Ivacy, as it covers up to 10 devices, more than enough for the average internet user. We could choose from a month, a year, two years or five years, which it calls the "lifetime subscription". We hope our lives last a bit longer, but we definitely appreciate Ivacy's low prices, especially as the term lengths increase.
| Term lengths | 1 Month | 1 Year | 2 Years | 5 Years |
| --- | --- | --- | --- | --- |
| Monthly cost | $9.95 | $3.50 | $2.25 | $1.33 |
| Total amount billed | $9.95 | $42 | $54 | $80 |
| Savings | 0% | 65% | 77% | 87% |
Groups
Want a VPN for your entire family or friend group? Ivacy sells subscriptions in bulk, but group prices aren't listed on its website. As a result, if you want to talk pricing for multiple accounts, you'll have to email multi-account@ivacy.com.
Businesses
Over 1,000 businesses trust Ivacy VPN to protect their sensitive customer and business data. Again, these prices aren't listed on their website, but you can submit a request online to talk prices for its business VPN.
Dedicated IP Addresses
Aside from the bare minimum, Ivacy VPN also offers dedicated IP addresses as an add-on. You can choose from addresses in Hong Kong, Canada, Australia, Germany, Singapore, the U.K., and the U.S.
| Service | Additional monthly cost, monthly plan | Additional monthly cost, six-month plan | Additional monthly cost, annual plan |
| --- | --- | --- | --- |
| Dedicated IP (Hong Kong, Canada, Australia, Germany, Singapore, U.S, U.K | $9.95 | $5 | $3.99 |
More Security.org Recommendations
Check out more of our favorite VPNs.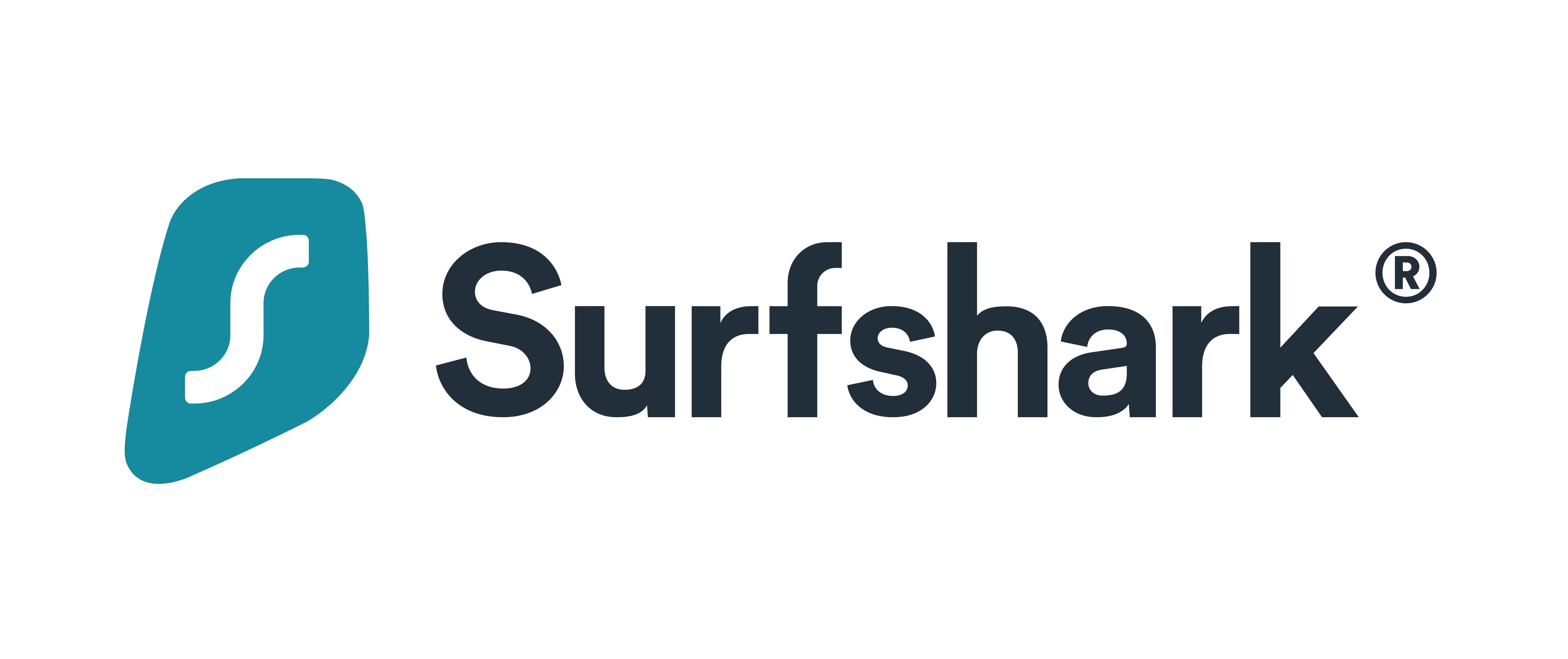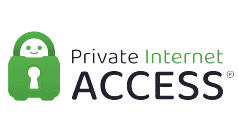 Free Trial
Ivacy VPN does offer a free trial period of seven days. If you don't cancel within that time, you'll be enrolled automatically in the one-year subscription, which costs $3.66 a month or a one-time payment of $44. So if you're just looking to use Ivacy for a week, be sure to mark a week from the purchase date in your calendar. While this isn't free, less than a dollar for a week of service is pretty darn close.
But if you want a totally free option (albeit, with some limitations on data and device usage, depending on the VPN), check out our list of the best free VPNs.
How to Pay
Ivacy offers a few different payment methods, although we went the old-fashioned route with a regular old credit card:
Credit card
PayPal
BitPay
PerfectMoney
CoinGate
Alipay
iDeal
WebMoney
Mercado Pago
UnionPay
QIWI
Onecard
Necard
ClickAndBuy
DotPay
Neosurf
Mobiamo
Devices and Apps
Ivacy works on most of the major devices and browsers if you prefer using a browser extension to a desktop or mobile app. It also works on Xbox, much like the best VPNs for Xbox. To learn more about our experience streaming with Ivacy, read our Ivacy VPN review.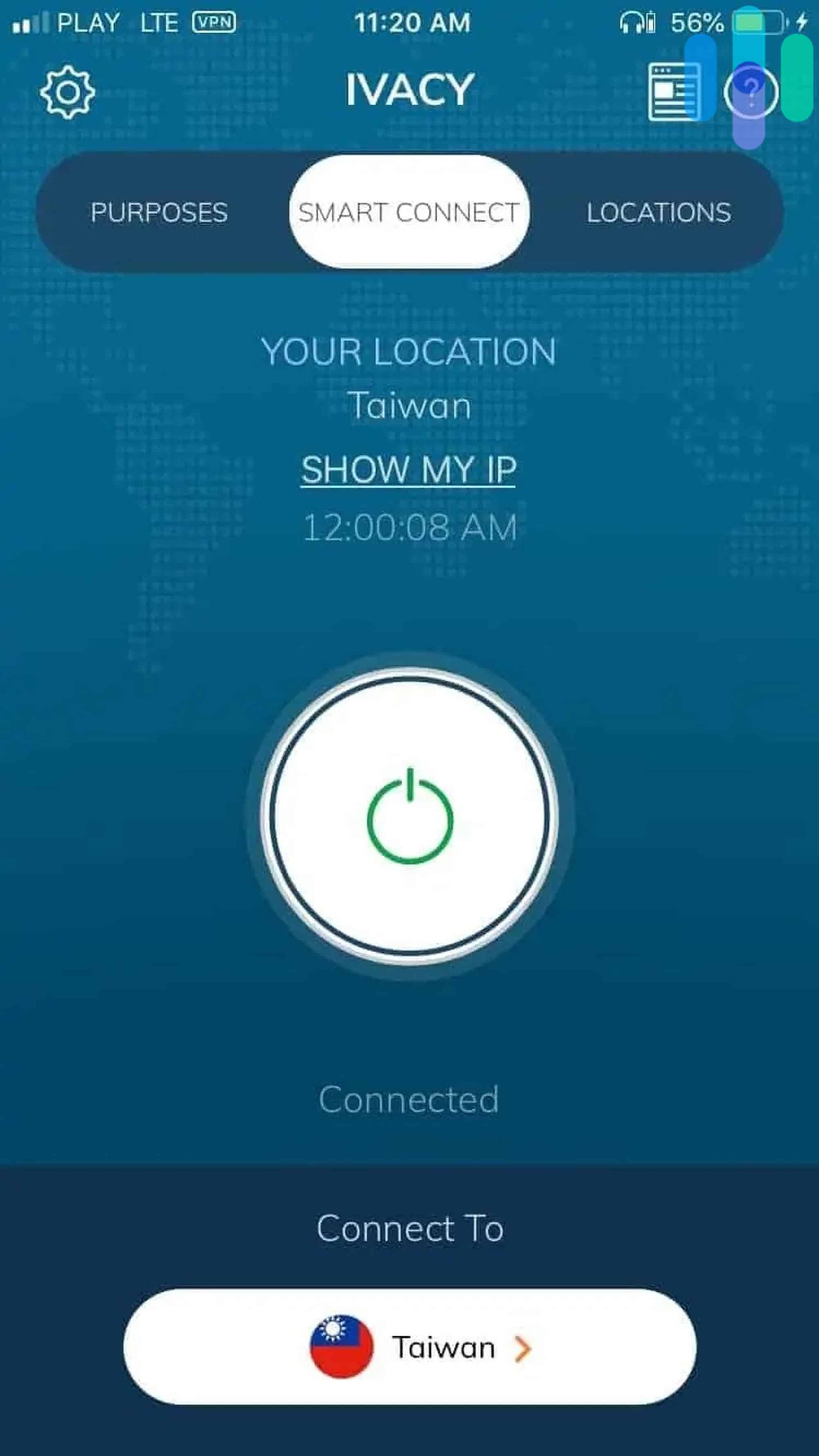 Android
Chrome (browser extension)
Edge (browser extension)
Firefox (browser extension)
iOS
Linux
Mac
Windows
Xbox
To Stream Or Not To Stream?
There are a number of reasons why someone would want to encrypt their streaming traffic. Maybe you want to hide the fact that you watched four seasons of "Laguna Beach" over one weekend from your internet service provider, or maybe you want to watch Netflix in another country, as the programming will be completely different. Whatever the reason, Ivacy works with most of the major streaming platforms like:
BBC
Disney Plus
Hulu
Kodi
Netflix
Prime Video
Cancellation: Can I Get A Refund?
Ivacy isn't like a stereotypical woman in a romantic comedy, anxious for commitment. Rather, you can cancel its service and get a full refund so long as you're within 30 days of your purchase date. However, this doesn't apply to monthly subscriptions, or subscriptions paid for with Bitcoin, any form of cryptocurrency, or Payment Wall.
Given you meet the criteria, email support@ivacy.com with your username and why you want to cancel; best-case scenario, you can get your money back due to the 30-day money back guarantee. But we think you'll like having a secure download and a fast download speed on one of Ivacy's VPN servers.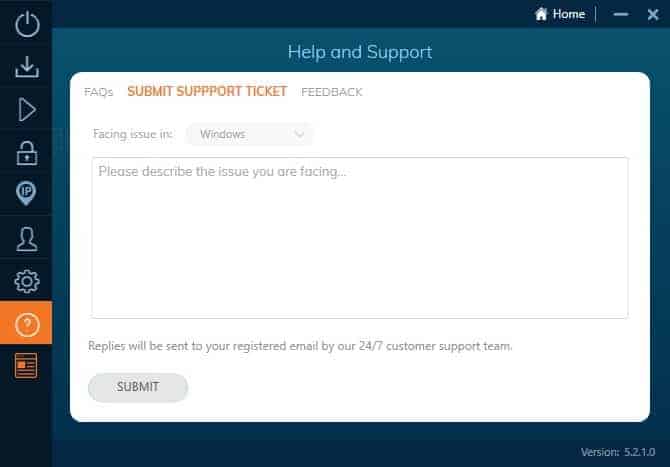 What We Liked
Ivacy doesn't just have low prices; there's also a lot to appreciate about the VPN itself, from its non-membership to surveillance alliances to its great apps for iOS and Android.
Based in Singapore: A non-member country to Five Eyes, Nine Eyes and 14 Eyes, Ivacy can't be forced legally to give the government customer data.
Worldwide servers: Ivacy has more than 3,500 servers in more than 100 locations, making private and fast internet available when you're on the road.
Logs minimal data: Ivacy kept only our name and the email address that we used to register with, logging none of our private IP addresses or domain names.

Torrenting: When streaming services weren't cutting it, we turned on Ivacy and torrented movies and TV shows.
Split tunneling: Routing some of our traffic on the public server and some through the VPN decreased our total bandwidth and increased our web speeds.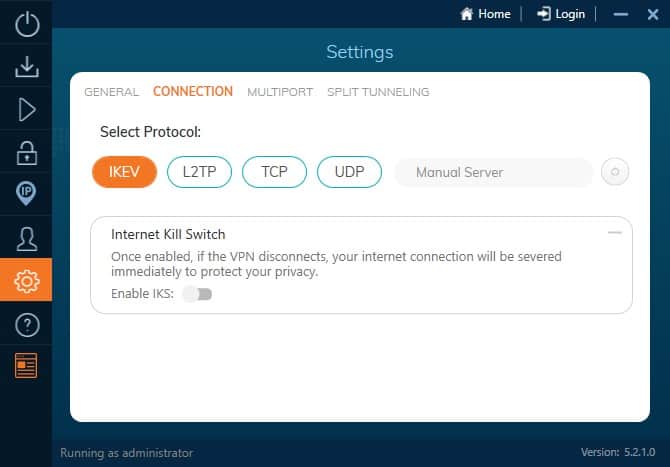 Student and Youth Discounts
It's not the eighties anymore, and nothing makes that more evident than the price of college tuition. From the school year of 2020 to 2021, the average cost of a private nonprofit four-year university was $37,650.1 That's why college students may not want to shell out a ton of money each month for their VPNs, although they probably work on public networks all the time at their college libraries, coffee shops, etc.
Fortunately, Ivacy provides students with discounts via Student Beans, 20 percent off on the one-year and five-year plans. And even if you're not in school, if you're an apprentice or someone between the ages of 16 and 26, you can also qualify for a 20 percent discount on the one or five-year plans by using the coupon code NOW at checkout. Here are those prices, discounted:
| Term length | 1 Year | 5 Years |
| --- | --- | --- |
| Monthly cost | $2.93 | $1.06 |
| Total amount billed | $35.14 | $12.77 |
For the most savings, sign up for the five-year plan and take advantage of the extra 20 percent off even after you graduate from your four-year university. You'll only pay a dollar a month, one of the lowest prices we've seen from the industry and one of the reasons why Ivacy is one of the best VPNs for school.
Note: To get the student discount, you'll have to first register with Student Beans to access the coupon code.
Promotions and Discounts
They say to never accept a first offer, and this definitely applies to VPNs. While as of writing, Ivacy isn't offering any seasonal or holiday discounts, it has in the past, so you can expect more deals in the future such as:
Fourth of July sale: This summer we saw the yearly plan drop down to $3.50 a month from $3.66, which would have saved us $1.92 over the course of the year. And with the code USAVPN, we could've gotten a 90 percent discount on the five-year plan, an 81 percent discount on the two-year plan, or a 70 percent discount on the yearly plan.
Halloween deal: In 2018, Ivacy gave users discounts that were anything but spooky; on the contrary, they were very generous at up to 87 percent off!
Christmas discount: At Christmas of 2019, Ivacy offered the five-year plan for only $0.99 a month, the same as the student discount but for anyone, not just students.
Cyber Monday: In 2019, Ivacy gave us those five-year plans for $0.99 a month and one-year plans for $3.33 a month.
Black Friday: We saw the same Cyber Monday discounts on Black Friday.
Thanksgiving: Last Turkey Day, Ivacy offered us the five-year plan for $1.33 per month, or $80.
Boxing Day: The deals continued the day after Christmas with 77 percent off one and two-year plans plus a free one-year plan, 66 percent off one-year plans and half off on three-month plans at $4.99 a month.
Green Monday: 83 percent off a two-year plan? Don't mind if we do.
Easter: In between hunting for Easter eggs, we could've gotten 20 percent off on any Ivacy plan or even free five-year subscriptions.
Memorial Day: We've seen Ivacy sell one-year accounts for just $1.83 a month, although it was about four years ago at this point.
As you can see, Ivacy is pretty generous with holiday discounts, so if you're looking to pay the least for your VPN, just wait until the next major holiday.
Recap
Although Ivacy VPN's prices were low to begin with, its student, youth, and holiday discounts make it even more reasonable. We recommend Ivacy not only for its great security features but also for its pricing, which is some of the lowest around, especially with long-term subscriptions.
FAQs
That is literally all there is to know about Ivacy's pricing, but we know you might still have questions left, and we hope we answered them below.