What We Like
Flexible, Competitive Pricing: The subscription cost depends on the number of devices you want to protect. You can pay as low as $4.99 for one device to $9.99 for 10 devices.
Professional-Grade Customer Support: Because Norton is such a big company with nearly 11,000 employees worldwide,

1

it offers top-tier customer support. Its website has an impressive knowledge base, and its live chat and 24/7 phone support is something we don't see in VPNs often.
Built-In Ad Tracker Blocking: The VPN comes integrated with an ad-blocker and tracker remover that gives users extra privacy and a better online experience.
What We Don't Like
Kill switch on Android and Windows only: A kill switch is a crucial VPN feature, but only the Android and Windows versions of Secure VPN have a kill switch.
Lackluster Streaming Support: If accessing streaming libraries outside of your geographical region is the main reason that you're getting a VPN, look elsewhere as Norton Secure VPN was inconsistent in that area during our testing.
No P2P or BitTorrent Support: While many VPNs offer peer-to-peer and torrent downloading on specified servers, Norton Secure VPN has a blanket ban on this type of file sharing, which is disappointing.
Bottom Line
Norton is a trustworthy digital security brand that can provide you with decent privacy and protection from online dangers through the Norton Secure VPN. It may not be the most innovative, feature-rich VPN, but it gets the job of encrypting online data and hiding IP addresses done.
Norton is one of the most recognizable names in cybersecurity. It has an impressive suite of digital security products that include the Norton antivirus software, identity theft protection service through its partner LifeLock, privacy protection, and more. Norton is widely known, with a footprint spanning the globe and millions of customers.
Not all Norton products are equal, however, so for this review we're isolating Norton's virtual private network, the Norton Secure VPN. The VPN can come as a part of Norton's all-around digital security solutions, but it's also available as a standalone product. Is it worth it as either? Let's check out what the Norton Secure VPN entails.
A Better Alternative: From streaming Netflix to navigating around network restrictions, see all the innovative features of our top-rated VPN Surfshark in our Surfshark review. You'll be surprised by all it has to offer.
Norton Features
| | |
| --- | --- |
| Kill switch | No |
| Torrenting | No |
| Split tunneling | Yes |
| Netflix | Sometimes |
| Ad tracker blocking | Yes |
Editor's Rating
Flexible pricing structure
Trusted brand with unmatched customer support
Servers in 31 countries and 73 cities
Other VPNs That Compare to Norton
Norton Secure is an impressive VPN, but it's far from the only good option. This review will tell you Norton Secure's features, pricing, privacy policy, and more, hopefully to help you make an informed choice as to whether or not it's the right VPN for you. In case it's not, however, here are other VPNs that compare to Norton that you should check out.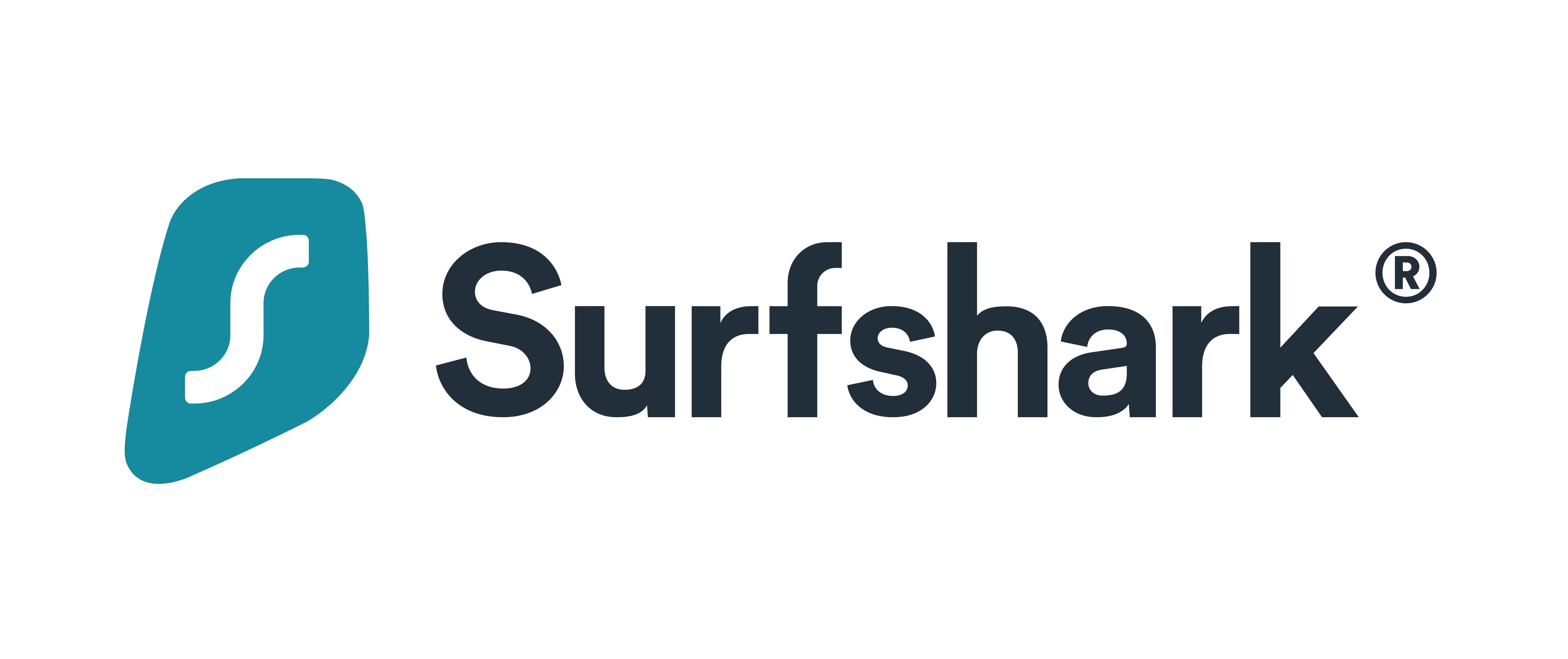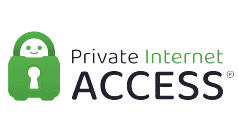 Privacy and Security Concerns With Norton
Let's start with the main concern that encourages internet users to use a VPN: privacy. Using a VPN keeps your online data and browsing history private and away from the prying eyes of your internet provider, the government, and other external actors that might be interested in your data.
That being said, VPN companies themselves have access to that protected data of yours, so it's important to establish trust with a VPN provider first before engaging its services.
Can you trust Norton?
A Jurisdictional Issue
Unfortunately, Norton is a US-based company, which puts them under a jurisdiction notorious for gathering data from its citizens. The United States is a global leader in Five Eyes, Nine Eyes, and 14 Eyes, international cooperatives of countries committed to sharing intelligence. On its face, this is a red flag for us since it indicates that the company may be forced to hand over user data at some point.
To Norton's credit, however, they do provide a transparent look at how they handle data, which gave us a bit of reassurance. Norton doesn't log where we visit on the Internet, so even if they were forced to hand over data, there wouldn't be much for governmental agencies to go on.
The data Norton does collect is relatively benign, and generally standard for the industry, though there were a couple of points that gave us pause. On their website they offer a detailed look at how they handle data, with subsections for each of their products, VPN included. This transparency is a nice way for the company to assuage some of our reservations about their jurisdictional shortcomings.
Now, there are two types of data VPN providers typically collect. One is personal data you provide when accessing the Norton website and creating an account, and the other is usage data, which refers to any information collected by the service when you connect to the VPN.
Although Norton collects data like your IP address and geolocation when you visit its website, it doesn't collect those kinds of information when you use the VPN itself. Norton Secure is a "no-logs" VPN, which means it doesn't collect any data that can identify you when using the VPN. That means your usage data is private, even from Norton.
When it comes to your personal data, however, Norton claims that subscriber information could be provided to third parties such as "government-related auditors" and "services providers" which feels open-ended and a little suspect, but the fact that the company doesn't log user data or have agreements to sell data to third-party advertisers is enough to keep them above board in our eyes.
Server Count and Location
The number of servers and the spread of those servers across countries creates the conditions for a VPN to be successful. When we're evaluating VPNs, we tend to favor those with the largest footprints, because it typically means that there are multiple servers in our general region which can help increase speeds as we're surfing the web. For a good example, check out our NordVPN review, which features more than 5,000 servers in more than 60 countries.
Norton Secure VPN has 1,500 servers spread across 31 countries, with 200 server locations in 73 cities. This footprint is modest, but it's not a noticeably paltry number. Another point to note is that of their 1,500 servers, 1,200 are virtual servers. Virtual servers are essentially a way to use software to mimic the presence of physical servers, and it's a more cost-effective way for VPNs and other web hosts to increase their server count without having additional, dedicated physical servers.2
Virtual servers can also be configured to give the appearance of a larger footprint. For example, Norton could set up a virtual server in New York City but have it configured to display its location in London. To Norton's credit, they claim that all of the virtual servers they use are in the countries they display.
Quick Facts: Norton—like many VPNs—doesn't work and doesn't offer server locations in China due to the country's aggressive censorship and Internet monitoring policies.
Norton Secure VPN's Encryption and Security
One of the major selling points that Norton highlights about their VPN is "bank-grade encryption". The VPN features an AES-256 encryption which is what we've come to expect from VPNs, and the industry standard. While we're happy to see Norton come through on encryption, there were some security vulnerabilities that gave us pause, however.
No Kill Switch: VPNs aren't perfect, which means there may be times when they would disconnect abruptly in the middle of a browsing session. No one wants that, as losing your VPN connection means getting your online data exposed to your ISP. The solution? A kill switch. If you lose VPN connection, your device's internet connection pauses until you reconnect the VPN. It's a crucial feature, but unfortunately, only the Android and Windows apps offer a kill switch.
Multi-hop: On the plus side, Norton Secure now offers limited multi-hop technology. With multi-hop, your connection is routed through not one but multiple servers. If using a VPN makes it hard to track you, using multi-hop makes it even harder. Access, however, depends on which routers you're trying to use and how far away you are from them.
Dynamic IP Addresses: Another point in Norton Secure's favor is its use of dynamic IP addresses. Unlike static addresses, dynamic addresses change every time you log on, making it harder for anyone to track your online behaviors.
Note: While there is no kill switch for Windows PCs, Macs, or iPhones, Norton Secure VPN's Android app does include the feature.
DNS and WebRTC Leaks: We could get in the weeds explaining what DNS and WebRTC leaks mean, but the long and the short of it is we ran tests to determine if our information was exposed while running the VPN. Thankfully, after running our tests we determined that our IP address wasn't exposed in either instance, and our location was successfully shielded. Check out the screenshots below from our tests: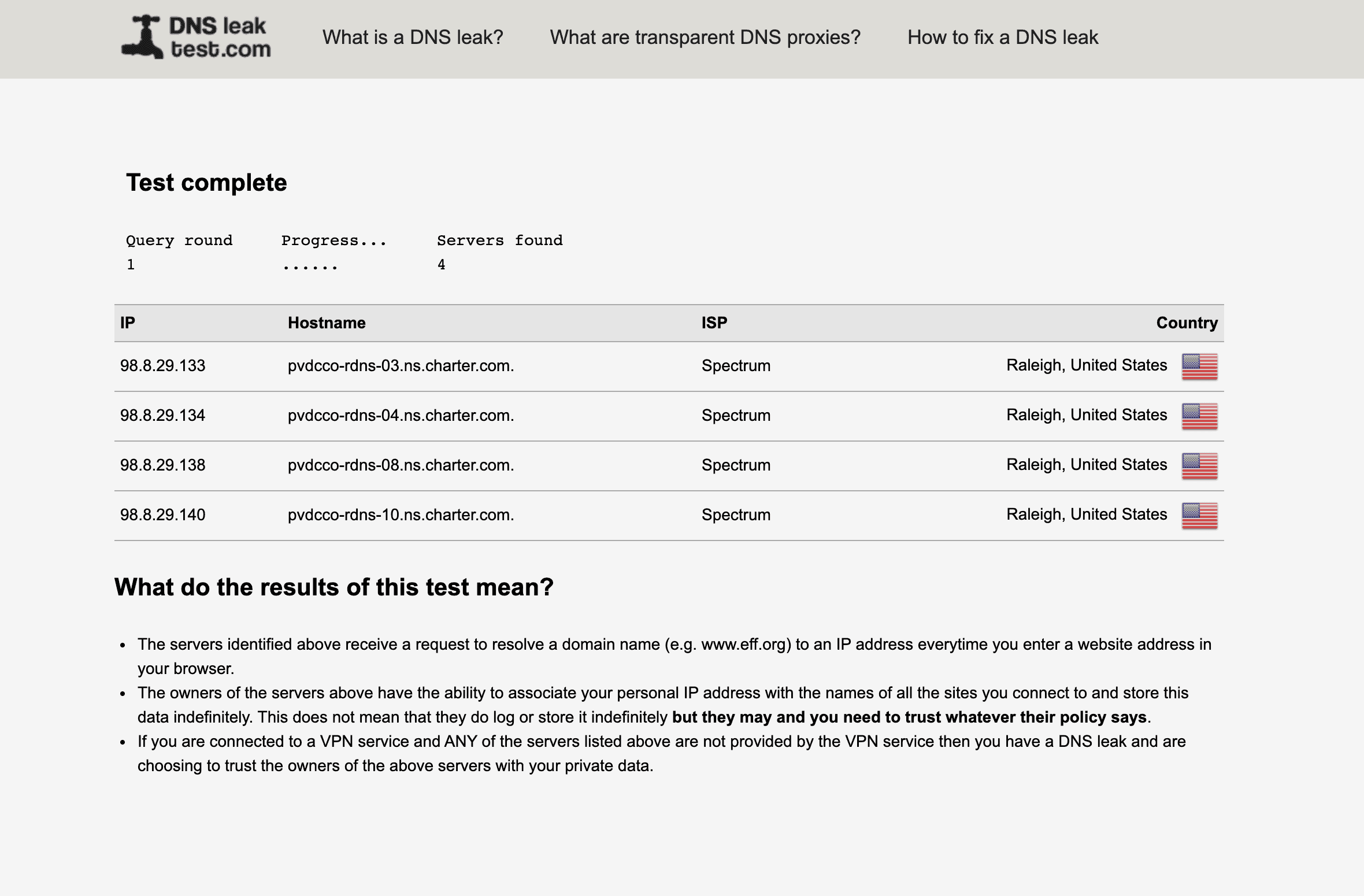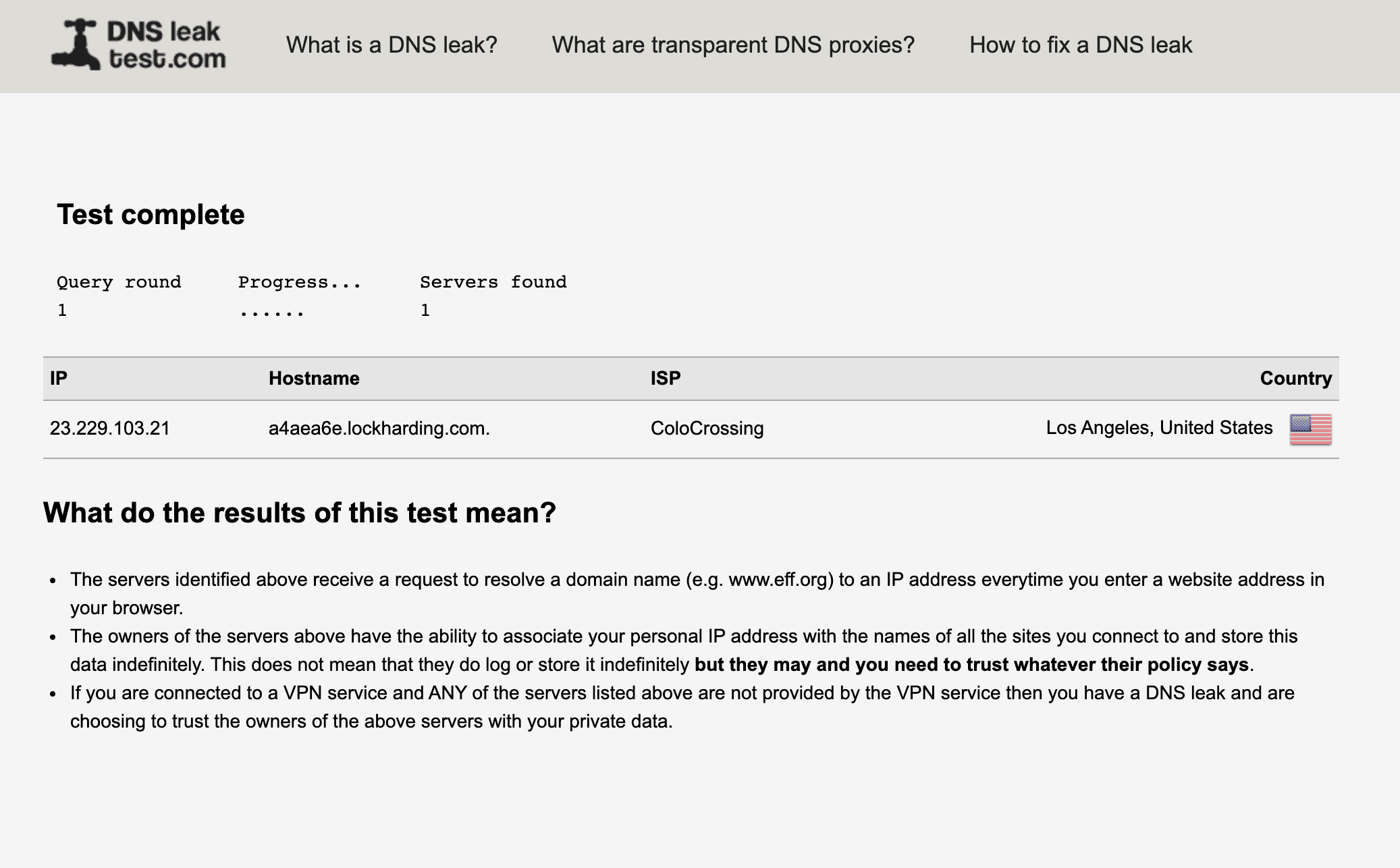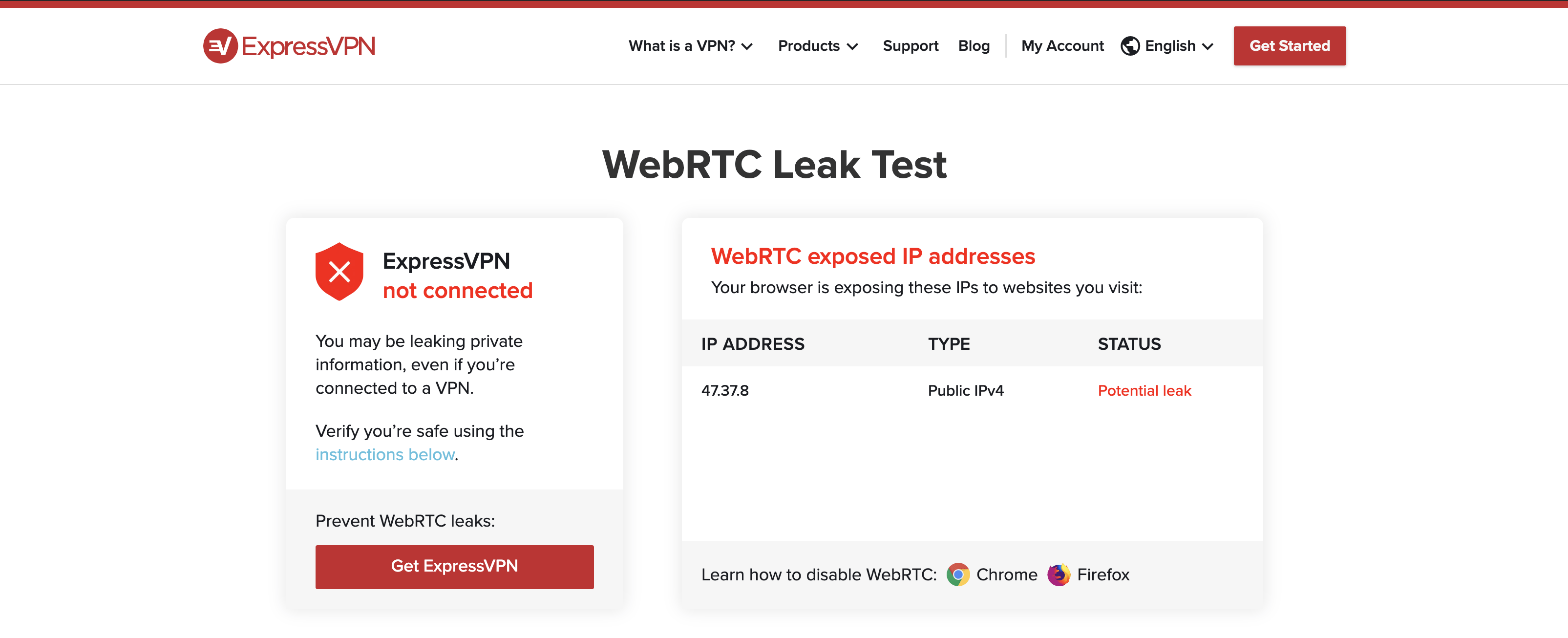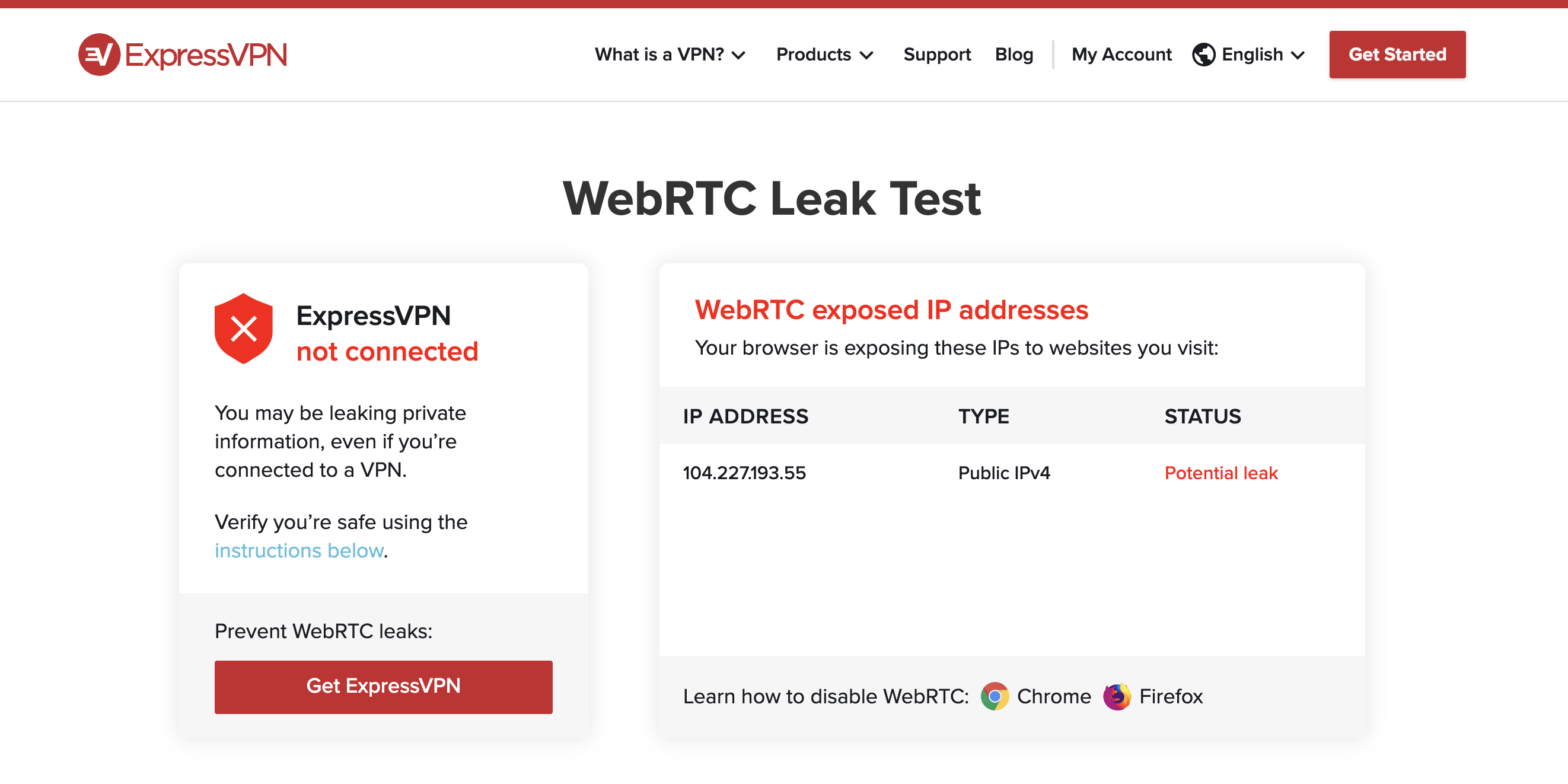 Testing the VPN's Speed
Because VPNs run your Internet activity through additional servers, there can be significant degradation in the speed of your browsing, downloading and streaming. We put the Norton Secure VPN through the ringer to see how much it would affect our speeds. Here's what we discovered. First, let's take a look at our tests on a Windows PC.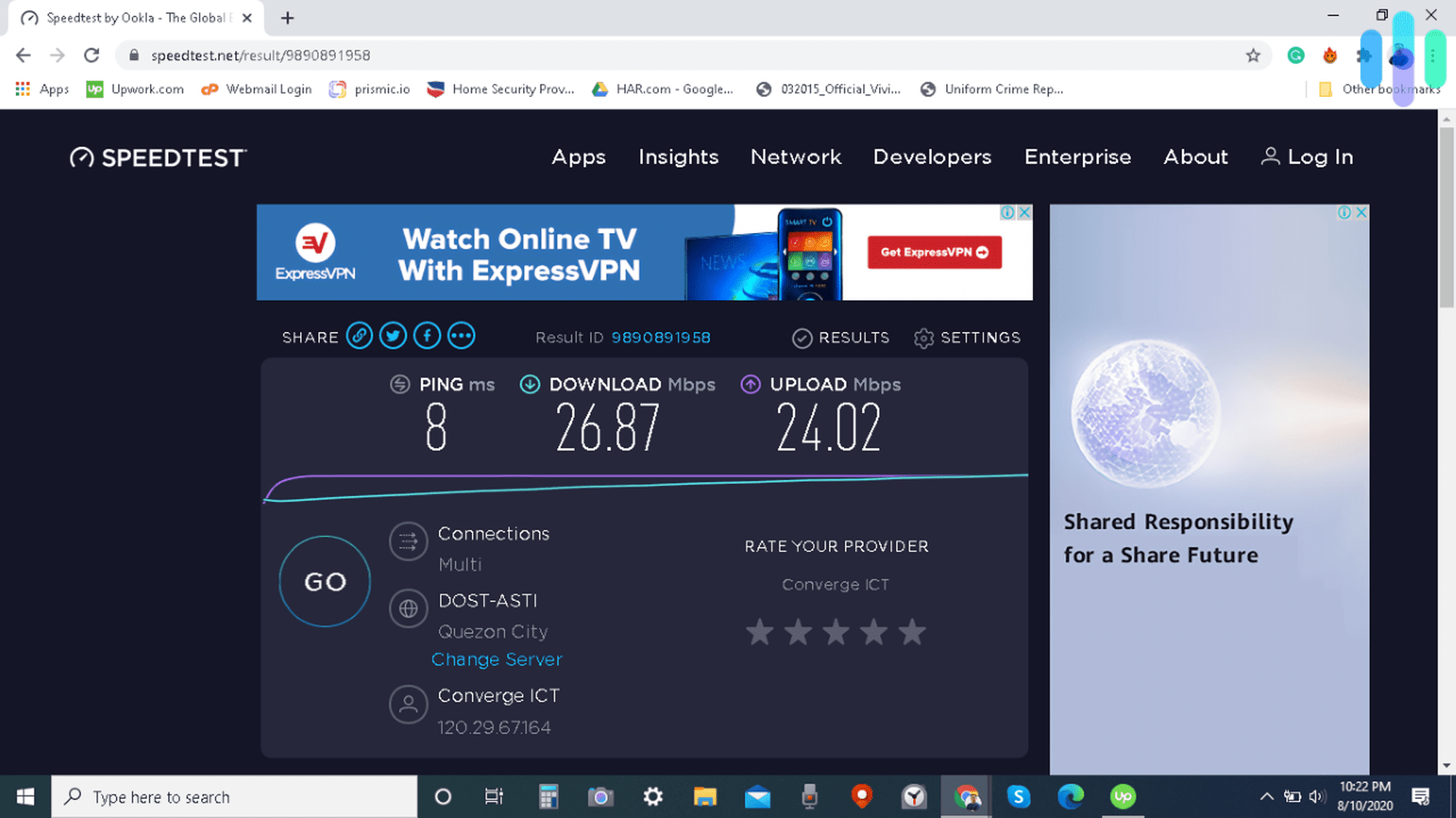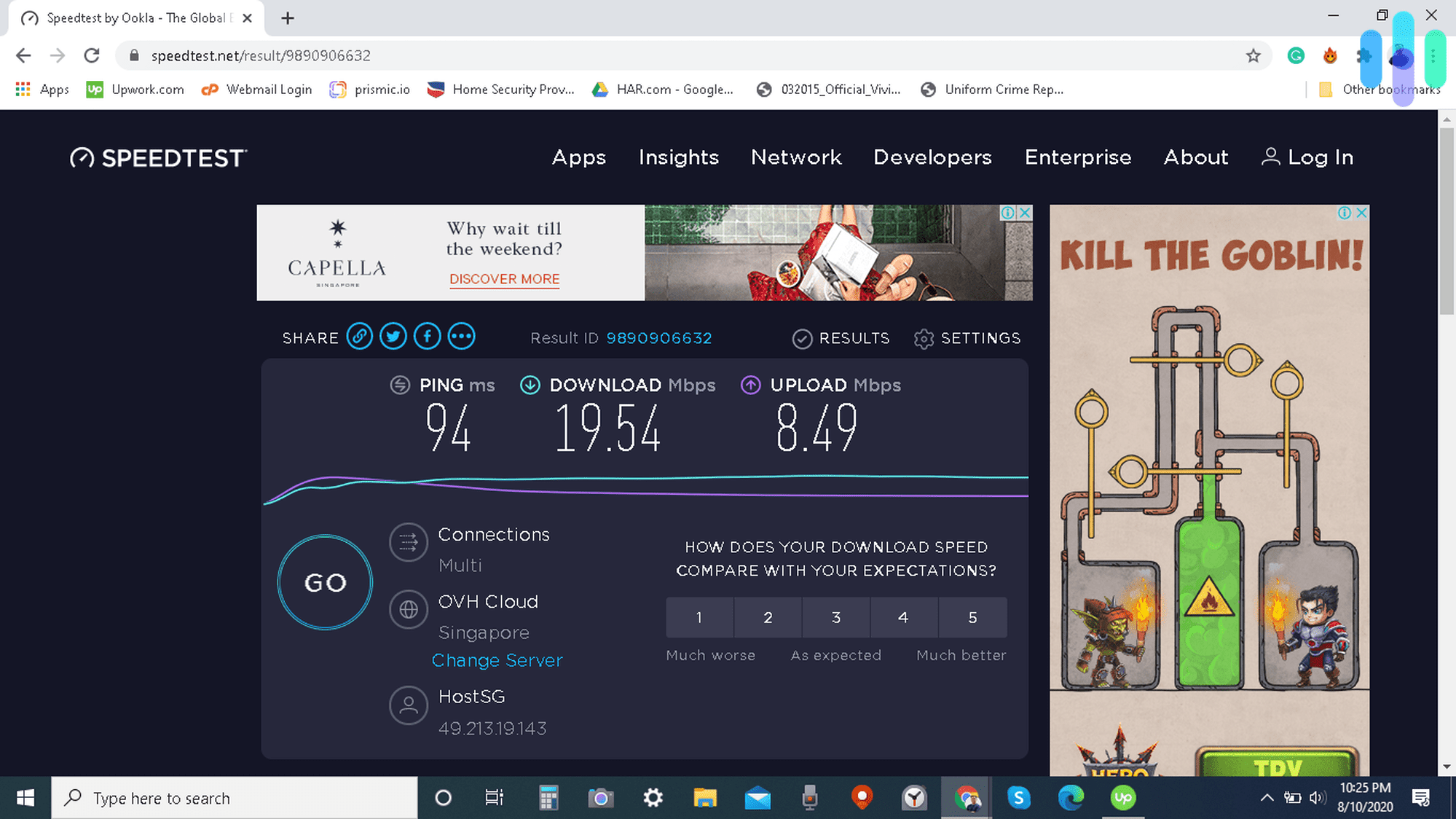 As you can see, our speed on Windows was much slower, especially with regards to ping rate (more than 11 times slower) and upload speeds (more than 60 percent slower). Download speeds were surprisingly good, coming in only 27 percent slower than without the VPN running.
Now let's see how the tests went on Mac: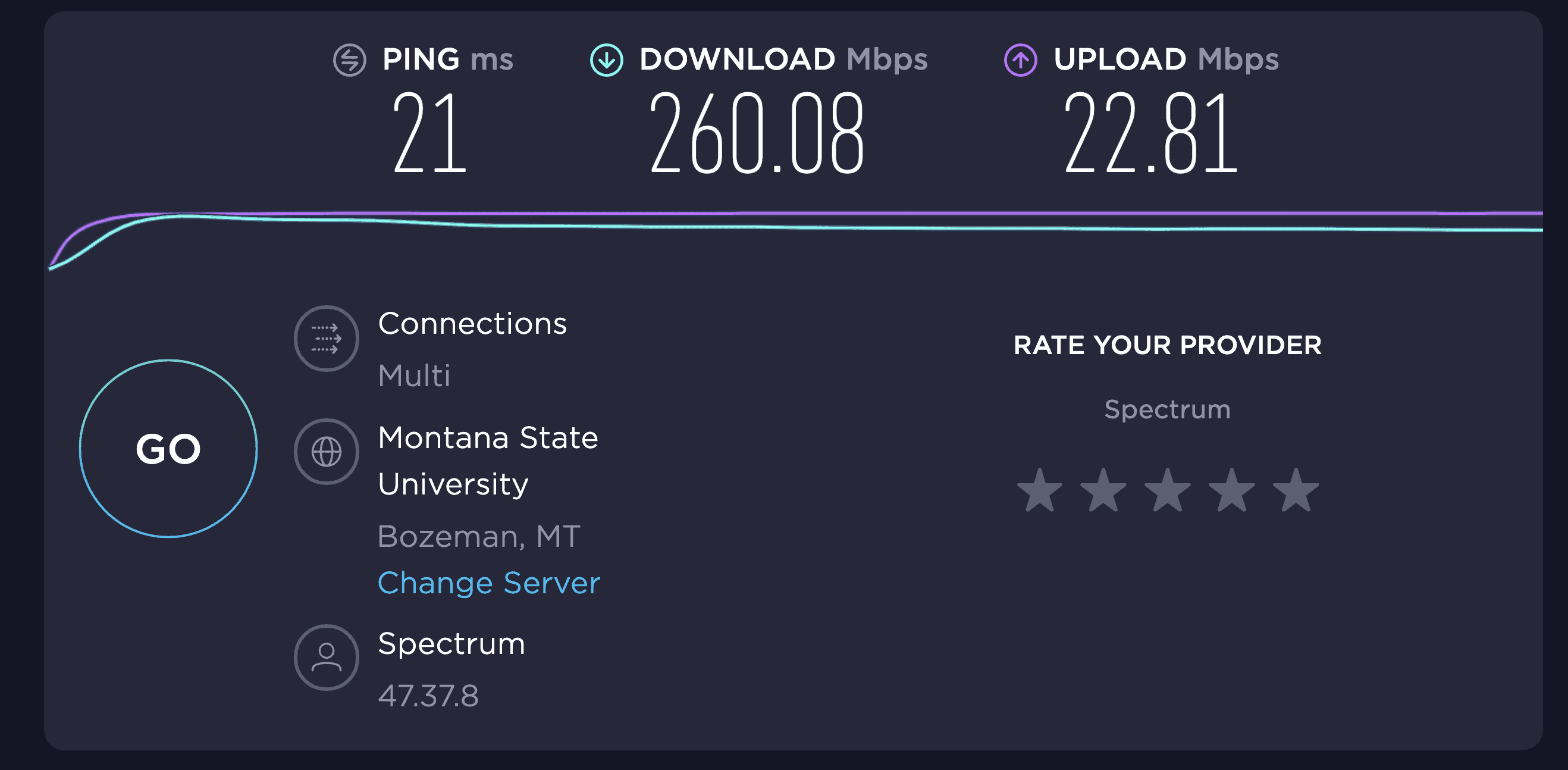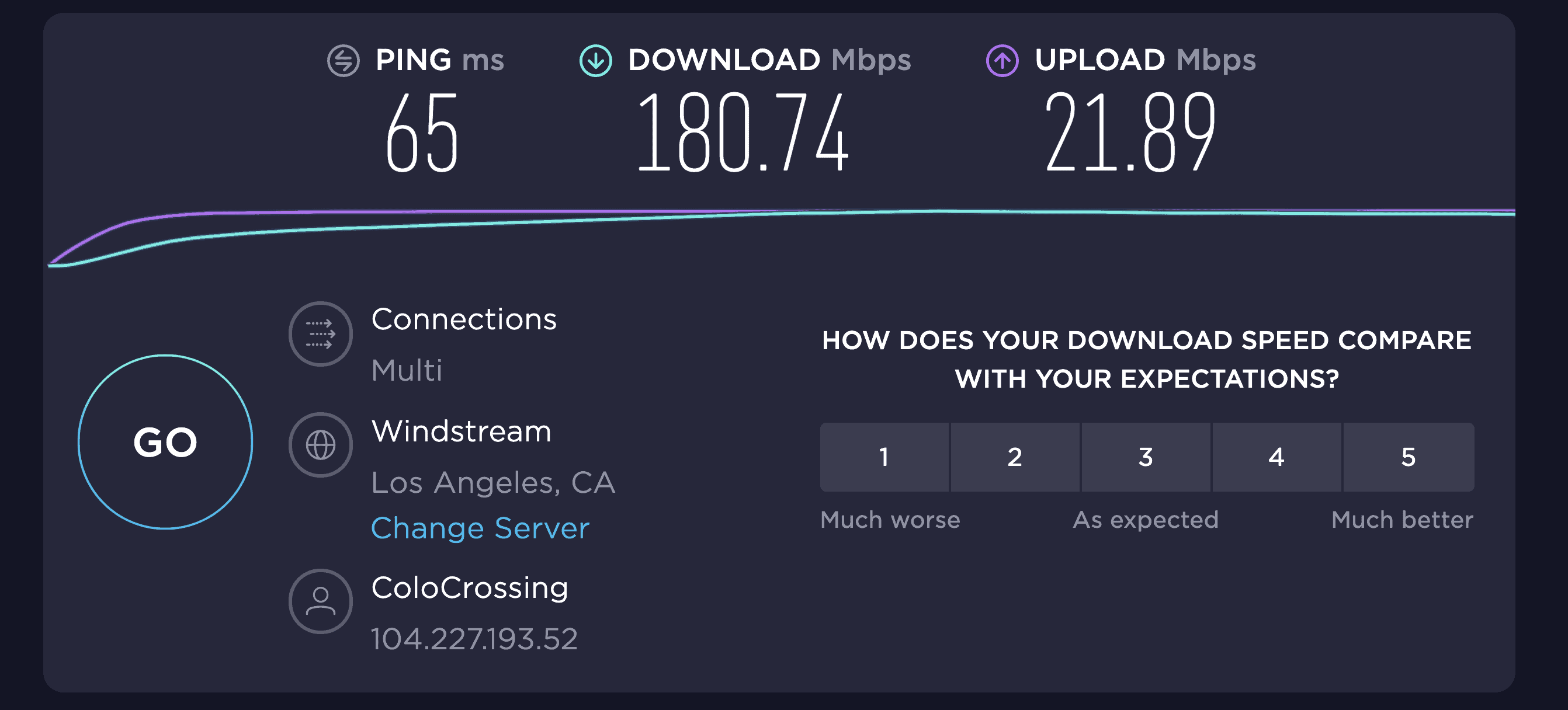 The ping rate on our Mac was about three times slower, and the download rate was around 30 percent slower as well; but impressively, upload speeds barely lost anything at all, coming in only four percent slower.
Generally speaking, Norton Secure VPN's speeds are roughly in line with the normal degradation of service we've come to expect from VPNs. We weren't blown away by blazing speeds with the VPN connected, but it also didn't bring our computers to a total crawl while it was operational.
More VPN Reviews: Not sure about Norton
Some Odds and Ends
As we mentioned earlier, Norton Secure VPN is a relatively no-frills service. Meaning, there are few advanced settings or additional features that blew us away as we were using the VPN. Broadly speaking, however, there are some features that we've come to expect from VPNs that we were missing with Norton that we'd like to take a second to discuss.
Split tunneling: Recently, Norton Secure began offering split tunneling, though for now you can only access this feature through its Windows and Android apps. Split tunneling allows you to log on to a VPN at the same time you're logged on to a local network. When you're out for coffee, you can stream Spotify over the shop's Wi-Fi but still encrypt any online business that needs to stay private.
Streaming Services: One of the best gifts a VPN can offer is access to streaming libraries of international versions of services like Netflix. While Netflix has made it clear

3

that they don't plan to cater to VPN users, certain VPNs are able to bypass regional blocks to unlock international libraries (check our Hotspot Shield review for one of the best VPNs for streaming). We used Norton Secure VPN to access U.S Netflix, which is better than some VPNs can offer, but accessing the German Netflix was verboten. The story was the same for other streaming services as well: we used the VPN for HBO Max, but Disney+ was blocked, for example. This inconsistency was not ideal when we're really in the mood to watch Aladdin.
BitTorrent: It can't be said enough, but we can't condone illegal torrenting. With that out of the way, legal torrenting and P2P file sharing is a great way to download content (especially if you're as into public domain movies from the 1940s as we are). Unfortunately, BitTorrent and peer-to-peer file sharing is banned for use on Norton Secure VPN, which is a bummer.
A Quick Word on Subscription Plans
One of the best parts about Norton Secure VPN is its price point. For a more broad look at the company and its offerings, check out this more in-depth Norton pricing overview. Norton offered three tiers of service based on the number of devices we wanted to cover: one, five, or 10. We were also able to get lower monthly rates by paying for a full year of service up front. Some of those tiers brought the price down to just over $3 per month, which is a great deal (though check out our CyberGhost VPN review for a sub-$3 service).
Note: The prices for annual memberships jump significantly after the first year, so if you are planning on signing up for an annual membership be sure to keep that in mind.
Here's a quick look at how their plans compare:
| Number of devices covered and contract length | Price per month |
| --- | --- |
| 1 device, 1 month | $4.99 |
| 1 device, 1 year | $3.33 |
| 5 devices, 1 month | $7.99 |
| 5 devices, 1 year | $3.33 |
| 10 devices, 1 month | $9.99 |
| 10 device, 1 year | $5.00 |
We loved that Norton let us choose the number of devices we wanted to protect and priced its plans accordingly. Would you spend $11.95 on NordVPN's monthly plan just to secure one device? Neither would we. With the Norton Secure VPN, you can choose to protect one, five, or 10 devices and not spend a penny more than you should.
Recapping Norton Secure VPN
As a standalone VPN, Norton Secure doesn't have a whole lot to offer beyond basic privacy protection. But the truth is, this VPN isn't necessarily intended to be a standalone service. When thought of as an add-on to a more robust antivirus system, Norton Secure makes a whole lot more sense. We were provided basic protection with minimal maintenance, and there was little customization or advanced features that required our attention. But along with this basic protection, we found some holes in the service, like a lack of a kill switch, some problematic privacy issues in logging our anonymized IP address, and issues with streaming services and BitTorrent support. Norton Secure is fine as a set-and-forget service, but for those interested in a serious, dedicated VPN, we'd recommend looking elsewhere.
FAQ
We've compiled the most frequently asked questions about the Norton Secure VPN and answered them below.