How To Get A US IP Address
Many people want US IP addresses to access the largest Netflix library in the world, among other reasons.
All of our content is written by humans, not robots.
Learn More
Changing your IP address has its benefits, like unlocking tons of streaming content, getting around annoying government restrictions, or even just hiding your web activity from your Internet Service Provider. Many people want to get an IP address from the US, specifically, and if you're reading this, you're probably one of them. We'll tell you everything you need to know about getting a US IP address, and why you would want it in the first place.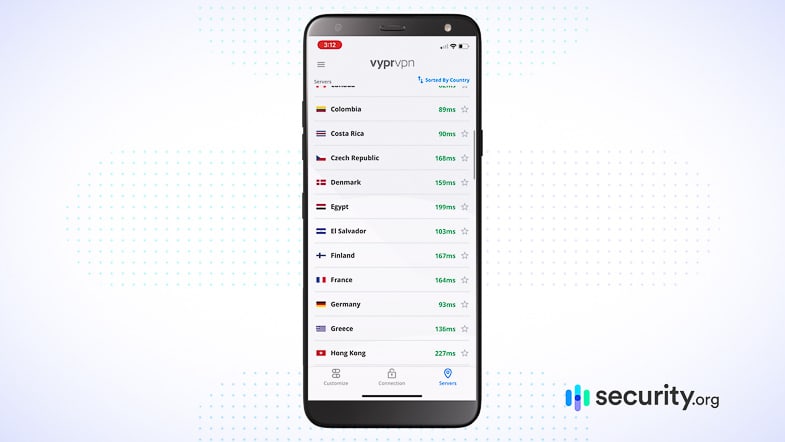 How To Get A US IP Address
The easiest way to get a US IP address is to
use a VPN
, but we've included two other free options, as well.
VPN
Virtual Private Networks, or VPNs for short, will first hide your IP address and then change your IP address to one from the US. Most VPNs cost around $5 a month, however, there are some free VPNs available. That being said, free VPNs typically place limits around things like the number of servers you can connect to, the amount of data you can use while connected, and regular old time limits with free trial VPNs in particular. These may do the job, but if you need a US IP address for a long period of time, it's best to pay for one of the best VPNs with US addresses. Here are the steps to follow to get that VPN on your device: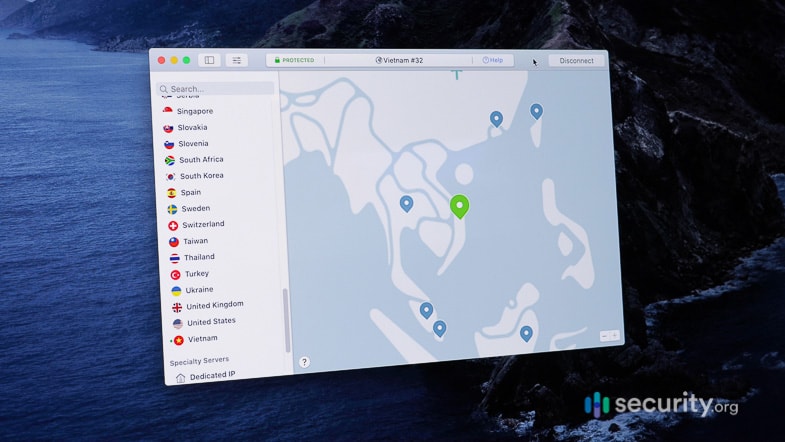 Get A US IP Address with a VPN
Find a VPN you like.

Download it onto the appropriate devices.

Login.

Connect to a US server.
Get A U.S. IP Address With Our Recommended VPNs
While in theory, all VPNs with servers in the United States can give you a U.S. IP address, some VPNs are better and more reliable. Their reliability depends on how good they are at encrypting your traffic and hiding your IP address, and in those areas, these three are the best VPNs we've tested:
Tor
But if you don't feel like paying and are okay with only having your web browser encrypted, you can change your IP address with Tor. Tor is a free online browser that encrypts all of your web activity three times, hiding your IP address and replacing it with a US address. However, Tor isn't a great option for streaming, as many streaming services block it (and when they don't, you can expect slow connections). But if you're not streaming or gaming, then Tor is a decent option and one you can download from the Tor Project's website for free.
Proxy
VPNs and proxy servers are pretty similar, but while VPNs usually cost money, proxy servers are almost always free. However, the saying "there's no such thing as a free lunch" is never true more than proxy servers. Why? We thought you'd never ask:
Unlike VPNs, proxy servers only encrypt your IP address and not your actual web activity, so they're not the best choice for the privacy-minded.
Proxy servers are one-use only, so they're not a great choice if you need a US IP address for the long haul.
Proxy servers only cover one website or app, while VPNs can cover many devices simultaneously.
Since proxy servers are free, they often make their money by selling user data, while the best VPNs do not keep or sell any sensitive user information.
While proxy servers can be a good idea if you need a single-use US IP address (say that three times fast), VPNs are simply the best option to turn that address into an American one. That being said, here's how you can connect to a proxy server if need be:
Mac:

Open the Safari app.
Open Preferences.
Click on Advanced.
Click on Change Settings.
Update the settings with the information that your network administrator provided.
In the System Preferences window, connect to the proxy server directly.
Choose a US IP address, linked to below.

iOS:

Go to Settings.
Click on Wi-Fi.
Select Network Information.
Scroll down to where it says HTTP Proxy Section.
Click Manual.
Edit Proxy Settings.
Turn on Authentication.
Go back to your Wi-Fi Selection windows.
Save the Settings.

Android:

Go to Settings.
Click on Wi-Fi.
Click Network Name.
Click Modify Network.
Click Advanced.
Click Manual.
Enter your Hostname and Proxy port.
Click Save.

Windows:

Go to Administrative Templates.
Click Windows Components.
Click Data Collection.
Click Preview Builds.
Configure authenticated proxy usage to make it enabled.
Hit Apply.
What Is A US IP Address?
IP addresses are numerical codes that tell computers how to get to websites. Each Domain Name Server, or DNS, stands for a specific IP address. So while the DNS is the name of the website that you type in, the IP address is how you actually get there. Along with websites, each device comes with its own private IP address that can reveal the user's approximate location. Currently, the US has over one billion different IP addresses.1 To check your IP address and make sure it's truly from the US, click the link below.2
Your private information
My IP Address

IP:
91.211.115.17
Status:
Unprotected
My IP Information

Internet provider:
STARK INDUSTRIES SOLUTIONS LTD
City:
Amsterdam
Region/ State:
Noord-Holland
Browser name:
Firefox
Browser version:
117.0
Device brand:

Device type:
desktop
Latitude:
52.37307
Longitude:
4.89245
Postal code:
1012
Pros and Cons of US IP Addresses
Why would someone want to change their IP address to one from the US, specifically, and what are the negatives?
Did You Know: Netflix has 190 different libraries for 190 different countries, so connecting to a foreign server could give you access to hours of entertainment.
Pros
Watch US content: The US is known for being an entertainment bastion, with the largest Netflix library of nearly 6,000 titles.

3

By using a US IP address, you'll have access to more Netflix content than ever before. And here you go, some of the best VPNs for Netflix.
Bypass government restrictions: Say what you will about the US, but we're well-known for our lack of internet censorship. Protected by the First Amendment, freedom of expression, people can basically do whatever they want online, as long as it's not child pornography.

4

Benefit from net neutrality: Finally, many American states have bans on net neutrality, so certain websites won't be "throttled", or slowed down, by Internet Service Providers. For example, in California, the bill AB 1699 states "Existing law prohibits a mobile internet service provider from engaging in specified actions concerning the treatment of internet traffic, including, among other things, blocking lawful content, applications, services, or nonharmful devices, and impairing or degrading lawful internet traffic on the basis of internet content, application, or service, or use of a nonharmful device, subject to reasonable network management."

5

In English? No matter which website you go to, no one will be slowing down your connection intentionally.
Cons
Five Eyes member: Now, this doesn't apply to all VPNs with US servers, but rather to all VPNs headquartered in the US, like Private Internet Access and IPVanish. Basically, the US is a founding member of the international surveillance alliances Five Eyes, Nine Eyes and 14 Eyes, so any country based in the US could be forced to give the US government customer data. As a workaround, we recommend getting a US IP address from a company that's not US-based, ironic as that may seem.
Some VPNs are paid only: If you need a US IP address for the long-term, then you probably will have to pay about $5 to $10 a month for VPNs (or less, with the cheapest VPNs).
Slowdowns: Whether you use a VPN, Tor or a proxy server, you can expect slower speeds than without.
FYI: If your VPN is based in the US, then your personal information could be legally given to the US government.
American DNS Servers
Another option to get a US IP address is to connect to a DNS server, the majority of which are free to use. However, if you're already using a VPN, Tor or a proxy server, then DNS servers aren't something you'll have to worry about.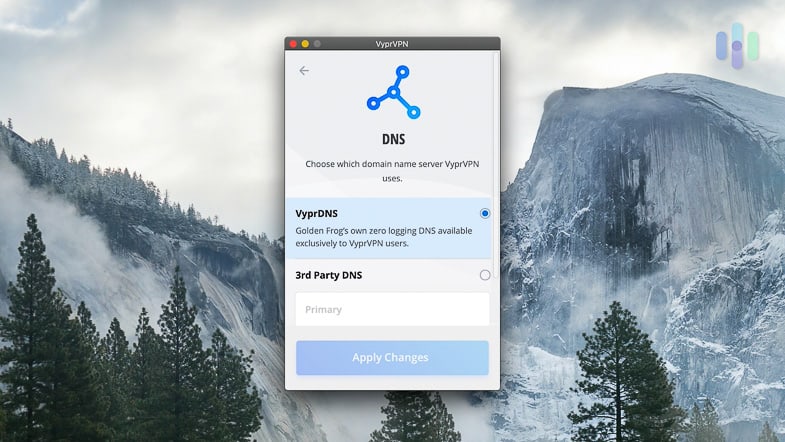 Recap
Changing your IP address to one from the US will only take a few minutes and can give you access to the entire internet in a flash. So whether you're in New York trying to get around your work's website blockers (we've all been there) or traveling in Bali catching up on US Netflix, you shouldn't have any issue obtaining a US IP address.
FAQs
Since so many people want US IP addresses, we're constantly bombarded with questions, which we will answer right now.