The Best Proxy Servers of 2023
Here's our take on the best proxy servers for personal and business use.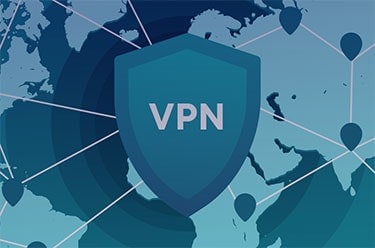 2,500+ research hours
50+ VPNs reviewed
300 speed tests
6 experts consulted
6 VPNs recommended
Best Proxy and VPN Combo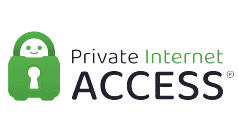 Provides complete online anonymity
Lets you access blocked websites
Ensures protection against malware
Best SOCKS5 Proxy Server

Fully conceals your IP address
Allows you to bypass geo-blocks
Provides you filtering options
Best Proxy Service for Data Scrapers

Speeds up data transfers while conserving bandwidth
Over 102 million proxy IP addresses available
Conceals your connection information
Best Proxy Service for Sneaker Bots

Best Proxy Server for Gamers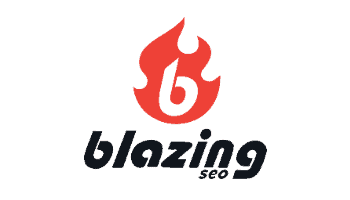 Best Free Proxy Server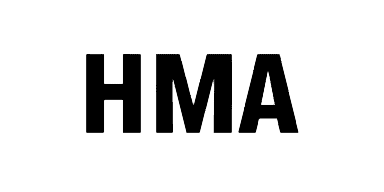 Looking for some extra privacy online? Proxy servers can hide your IP address, let you access blocked websites, and give you a little more anonymity. Today, we take a look at five of the best proxy servers on the market. Whether it's for personal or business use, these are the best proxy servers for you.
Comparing the Best Proxy Servers
| System | Private Internet Access VPN | IPVanish | Oxylabs | Smartproxy | Blazing Proxy | HMA VPN |
| --- | --- | --- | --- | --- | --- | --- |
| Ranking | 1st | 2nd | 3rd | 4th | 5th | 6th |
| Ratings | 9.4/10 | 9.7/10 | 9.5/10 | 9.4/10 | 9.2/10 | 9.8/10 |
| Proxy server protocol | SOCKS5 | SOCKS5 | HTTP, HTTPS, SOCKS5 | HTTP, HTTPS, SOCKS5 | HTTP, HTTPS, SOCKS5 | HTTP, HTTPS |
| Number of server locations | 1 | 14 | 88 | 195 | 30 | 6 |
| Rotating IP addresses | No | Yes | Yes | Yes | Yes | Yes |
| Dedicated IP addresses | No | No | Yes | Yes | Yes | No |
| Minimum monthly cost | $2.19 | $3.75 | $300 | $75 | $4 (5 servers only) | $0.00 |
| Uses | Personal | Personal | Personal or business | Personal or business | Personal or business | Personal |
| Read Review | Private Internet Access VPN Review | IPVanish Review | Oxylabs Review | Smartproxy Review | Blazing Proxy Review | HMA VPN Review |
Summary of the Best Proxy Servers of 2023
A Detailed List of the Best Proxy Servers
1. Private Internet Access VPN - Best Proxy and VPN Combo

Product Specs

| | |
| --- | --- |
| Multi-hop | Yes |
| Camouflage Mode | No |
| Kill switch | Yes |
| Split Tunneling | Yes |
| Netflix | Yes |
| Torrenting | Yes |

What We Like

SOCKS5 proxy
Requires separate login credentials from VPN for extra security
Achieve multi-hop by using proxy and VPN simultaneously
Easy to set up

What We Like

Speeds could be faster
Requires manual configuration
Doesn't always work with streaming services
Netherlands-based proxy server only

Proxy with VPN Encryption

Private Internet Access is a VPN service; its proxy service is secondary only. In fact, the proxy service is only complimentary if you purchase a VPN subscription. That's why it's understandable that it's not as feature-rich as other proxies on this list.

Private Internet Access App

However, what sets PIA's proxy apart is that it complements PIA's VPN service well in that it can be used to create a multi-hop VPN connection. Keep in mind that proxies don't encrypt browsing data; they only let you temporarily change your IP address. But if you turn on PIA's proxy first, and then connect to the VPN subsequently, not only will that add encryption to your connection, but it will also create a multi-hop network. A multi-hop VPN network is an extra-secure type of connection that routes your internet traffic through multiple servers, in this case, the proxy server and your VPN server of choice.

To learn more, read our complete review of Private Internet Access.

2. IPVanish - Best SOCKS5 Proxy Server

What We Liked:

Works with BitTorrent clients and Tor
Uses the SOCKS5 protocol, making it ideal for P2P file transfers
Fast speeds
Uses password authentication

Proxy Servers for All Uses

Of all the internet protocols proxy servers use, SOCKS5 is one of the most flexible. Unlike HMA, which uses HTTP, which works with webpages only, IPVanish's SOCKS5 proxy servers work even on apps. We use IPVanish proxy servers for peer-to-peer file transfers via BitTorrent clients and browsing on Tor browsers in particular. One downside is that the proxy requires manual configuration, but once IPVanish is up and running, you can torrent and browse privately to your heart's content.

IPVanish Proxy

KNOW THE DIFFERENCE: Proxy servers are intermediary servers that stand between you and the internet. When you visit a website, it will see the proxy server's IP address instead of yours. VPNs function the same way, but in addition, they also encrypt web traffic for better privacy.

3. Oxylabs - Best Proxy Service for Data Scrapers

What We Liked:

Servers in 88 countries
Includes Real-Time Crawler tool
City- or state-specific IP addresses
Residential and large-scale proxy management options

What We Didn't Like:

Full-service proxy management is expensive, at least $300 a month
Limited bandwidth
Requires a contract
No refund after 72 hours

Strength in Numbers

Aside from personal use, professionals and businesses use proxy servers for data scraping. Data scrapers need a large pool of proxy IP addresses to make their traffic seem normal and to avoid blacklisting or CAPTCHAs.

Oxylabs Proxy

That's what makes Oxylabs a perfect proxy service for data scrapers. It has a pool of over 102 million proxy IP addresses in 88 locations, so you will not run out of IP addresses to use. On top of that, Oxylabs' services include the Real-Time Crawler tool, an advanced scraping tool that uses AI to gather even complex data sets.

4. Smartproxy - Best Proxy Service for Sneaker Bots

What We Liked:

10 million-plus IP addresses
Proxy servers near major shoe brand sites in the U.S., U.K., and Europe
24/7 live chat support
No sub-networks on proxies, so fewer chances of mass banning

What We Didn't Like:

Starts at $75 per month for only 5 GB of traffic
Limited three-day money-back guarantee
City-targeting is not its strongest suit
Slow email support

Proxy Servers for Sneaker Heads

Believe it or not, the sneaker reselling industry is another major user of proxy servers. This is particularly true for sneaker buyers that use sneaker bots,2 which need proxies so websites won't block them. So for sneaker bot users, the quantity of IP addresses, speed of servers, and proximity of proxy servers to store sites are the most important factors.

Smartproxy Sneaker Proxies

Smartproxy does well in all those areas. To start with, it has over 10 million IP addresses that rotate after every transaction or after a set amount of time. The servers are fast, too, especially since Smartproxy has servers near major shoe stores that sell brands like Nike and Adidas.

DID YOU KNOW: Sneaker bots can check out items in as little as 0.2 seconds after new stock drops.3 However, using proxy servers can affect the speed of your sneaker bots, so you have to choose a provider with fast connections.

5. Blazing Proxy - Best Proxy Server for Gamers

What We Liked:

Uses HTTP, HTTPS, and SOCKS
As low as $0.80 per month per proxy IP address
Free IP address replacement every month
Servers in up to 30 countries, depending on the subscription

What We Didn't Like:

Minimum purchase of five proxy IP addresses per account
Access to all 30 locations for accounts with dedicated proxy IP addresses only
Accounts with semi-dedicated and rotating IP addresses get North American and European servers only
Limited two-day free trial

Blazing Fast Proxy Servers for Gamers

The best gaming VPNs will let you access online games that are not available in your region. However, VPNs tend to increase your network's latency due to the internet protocols they use,4 which could result in laggy gameplay.

Blazing Proxy

That's where Blazing Proxy comes in. Blazing Proxy uses SOCKS5, which performs better than VPN protocols in terms of latency while allowing you to change your virtual location. And since proxies don't encrypt data, data packets travel faster from proxy servers to your console or computer, resulting in less lag.

6. HMA VPN - Best Free Proxy Server

What We Liked:

Lets us access proxy server on browser directly
Works with popular browsers like Chrome, Firefox, and Edge
Doesn't require manual configuration
Lets us access blocked websites easily

What We Didn't Like:

Covers one tab per connection
Collects data, including our IP addresses
Only six server locations
Doesn't block malicious content

Proxy Servers Always at Your Disposal

HMA's web proxy tool is accessible, easy to use, and free, which is why it's our go-to proxy server whenever we want to access blocked websites or hide our IP addresses. All you have to do to use HMA's proxy tool is open your browsers, go to HMA's web proxy page,1 and type in the URL you want to visit. You can even configure whether to encrypt URLs, disable cookies, and remove scripts to load pages faster.

HMA Free Proxy

Feature-wise, however, HMA's web proxy tool doesn't have a lot to offer; for instance, it doesn't block malicious content, and it has only six server locations. However, it does a good job of unblocking websites and hiding IP addresses, so we're convinced it's the best free proxy server around.

FYI: Web proxy tools and proxy servers that use HTTPS and HTTP protocols support webpages only. If you're looking to use a proxy server for apps such as online games and peer-to-peer file transfers, you need one that uses the SOCKS5 protocol.
Methodology
We couldn't cover all of the use cases for proxy servers. However, we included our methodology in choosing the best proxy servers here so you can make an informed decision when choosing proxy servers.
Here is what to look for regarding proxies, whether it's a shared proxy, residential proxy, free web proxy, or a proxy with browser extensions or VPN services. You might also be looking for a private proxy or data center proxy. Regardless, our criteria are:
Protocol: SOCKS5 is the most versatile proxy server protocol, as it can proxy your connections to webpages, apps, and even other computers (a.k.a. peer-to-peer). However, if you need to use proxy servers for browsing only, HTTP and HTTPS protocols are great alternatives.
Server locations: Since unblocking georestricted pages is one of the most common uses of proxy servers, the server locations of proxy servers matter. Choose a provider with servers in your target location.
Cost: There are lots of free proxy servers out there, but if you want the best features, expect to pay at least $3.75 a month for personal proxy servers or $75 a month for commercial proxy servers.
Data privacy: Since most proxy servers collect data, be sure to read each provider's privacy policy to see what types of data they collect.
IP addresses: Depending on how you're planning to use proxy servers, you'll have to choose between rotating IP addresses or dedicated IP addresses. Some providers also offer IP addresses from legitimate internet service providers such as Xfinity or mobile carriers such as Verizon.
We also consider proxies with unlimited bandwidth, great customer support, a high number of IPs, fast internet connections, and access to social media. Look for proxies that offer easy downloads from the proxy site.
FAQs
Craving more proxy server information? Check out these FAQs!