ISP Throttling: How Do You Know If You're Being Throttled?
Your slow internet speeds may have a different cause than you think.
All of our content is written by humans, not robots.
Learn More
In an increasingly digital world, slow internet speeds feel like being stuck in molasses. Whether you're watching the hottest new Netflix show, researching something for school, or video chatting with faraway friends, you need your internet speeds to be as quick as lightning. One reason your internet speed could be slow is ISP throttling. We'll take you through what ISP throttling is, how to tell if you're experiencing it, and how to get rid of it.
Feel Like Your Network Is Throttled?
One way you can tell if your ISP is throttling your network is by using a VPN. In many cases, ISPs throttle users based on their IP addresses. A VPN changes the IP address your ISP sees when you use the internet, so if you're being throttled, your network speeds should improve. Here's a selection of VPNs we've tested that can help to combat throttling:
ISP Throttling
ISP throttling, also called data throttling or bandwidth throttling, isn't a super-complicated topic, but it's still a problem, especially when you're on the season finale of "Succession" and your video stream is buffering.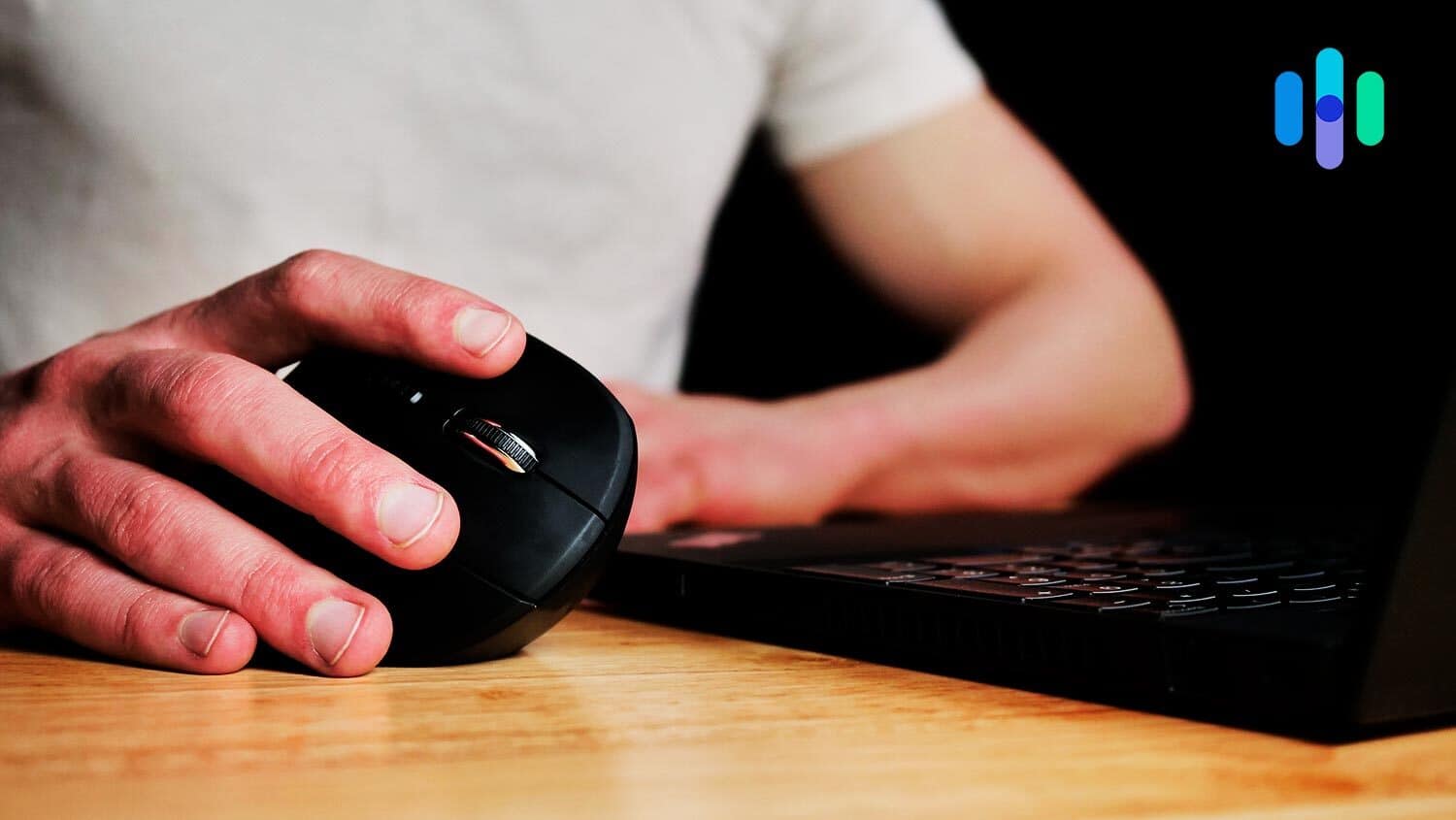 What Is Throttling?
Throttling is when your internet service provider, or ISP, slows down your internet speeds on purpose, limiting your bandwidth for certain websites. Unfortunately, ISPs can throttle anything online, from livestreaming and gaming to high-definition video, downloading, and torrenting.1
Why Do ISPs Throttle?
There are a number of reasons why ISPs throttle (no, it's not to get on your last nerve):
You visit the same sites frequently.
The ISP's bandwidth has reached its limit.
You have reached the data cap of your internet plan.
Your ISP has a proprietary streaming service and throttles its competitors. That's why many people use VPNs for streaming. Learn how to watch Netflix with a VPN.
How to Tell If Your ISP Is Throttling Your Internet Speeds
While all throttling slows down your internet speeds, not all slow internet speeds are due to throttling. So how can you tell if you're a victim of throttling?
Internet Health Test
One of the easiest ways to tell if you're being throttled is to use the Battle for the Net's Internet Health Test. This free test will check your connection for signs of degradation by sending internet traffic outside of your ISP's network and comparing
speeds.

2
Gaming online using an open port can cause throttling. To see if certain ports are blocked:
Blocked Ports Test
Go to WhatsMyIP.org.

Click Port Scanners.

Click Game Ports.

If you see a port as Rejected, you might have a throttling issue.

Try port forwarding to fix it.
Another option is to use a gaming VPN; a VPN encrypts your IP address and websites you've visited, blocking intentional slowing.
Internet Speed Test
Or you can perform our favorite kind of test, an old-fashioned speed test. You'll need a VPN for this test, by the way.
Go to Ookla's online speed test.

3

Press Go.
Write down your ping, download speed, and upload speed.
Navigate to your VPN app.
Connect to a server.
Repeat steps one through three. If you are seeing slower speeds on the same websites with the VPN on, then you have been throttled.
Signs of Internet Throttling
When you're testing for throttling, here are some common signs to look out for:
Certain websites are blocked or are nonfunctional.
Download speeds have slowed.
Specific websites or services are slower than others.
Videos are buffering or lagging.
Your internet speeds are slower than usual.
Your Wi-Fi connection is choppy or broken.
Which ISPs Throttle?
An easier question to answer would be, which ISPs don't throttle? The ISPs with data caps are:
AT&T
Buckeye Broadband
Cable ONE
CenturyLink
Cox
HughesNet
Mediacom
Viasat
Xfinity
If you want to avoid data limits completely, choose high-speed internet service from Spectrum, Frontier, or RCN4 if they are available in your area.
Other Reasons Your Internet Is Slow
Throttling isn't always the reason for a slow internet connection. Your internet may be slow for the following reasons:
You're using the web during peak hours, otherwise known as network congestion.
You need to do some browser maintenance, like a software update.
You have too many tabs open (our personal nightmare).
You are performing high-bandwidth activities like video chatting, torrenting, streaming, etc.
Your modem or router is outdated.
You're using Wi-Fi rather than Ethernet, which is generally faster.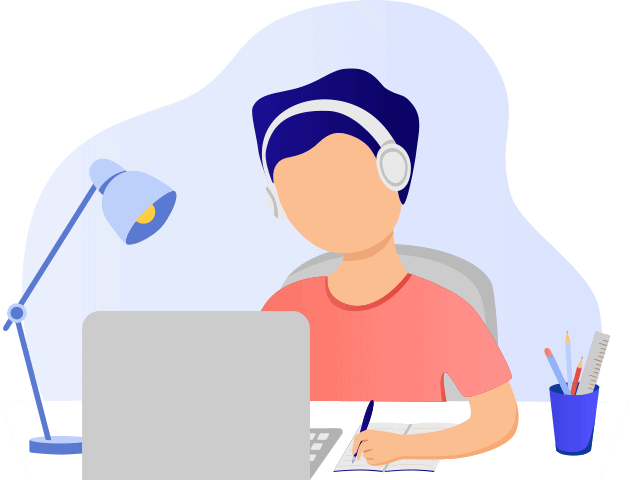 Should You Be Concerned About ISP Throttling?
So is ISP throttling that big of a deal? It depends on who you are. Some people consider it a mere annoyance, while others see it as a form of internet censorship.
But there's also the larger question of getting what you pay for in terms of internet speeds. A study from Northeastern University found that nearly every U.S. cellular provider throttles.5 Is that fair if your speed tests aren't performing? Personally, we think not, but your level of concern is your prerogative.
How to Stop ISP Throttling
If ISP throttling is a huge concern of yours, we have a solution: Use a VPN. And even if you don't want to use one for whatever reason, we have some other surefire methods for a free and open internet.
VPN
A VPN is a virtual private network that hides your IP address and your browsing history from your ISP. If your ISP can't see where you're going online or who you are, then it can't throttle certain sites. Learn how to set up a VPN to get started.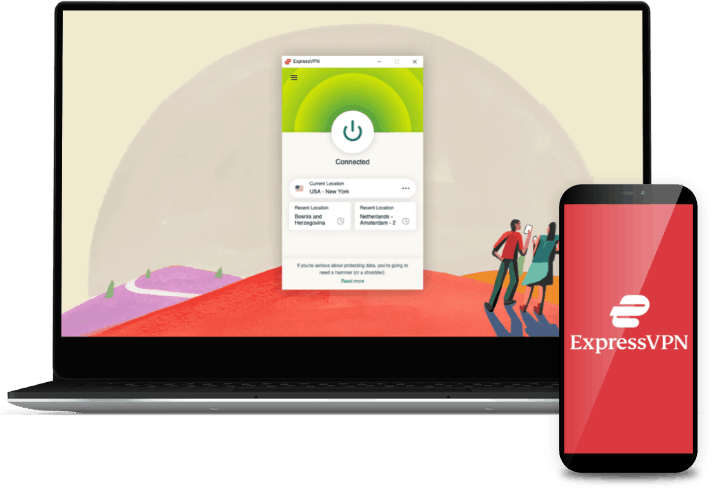 Proxy
Another option is a proxy server, which will also hide your IP address so your ISP won't be able to tell who you are. But unlike a VPN, a proxy server hides your IP address only, so it's not the best choice for the privacy-minded.
New ISP
If you're willing to shop around, you could find a new ISP with a higher or no data cap.
Monitor Data Usage
Another option is to monitor your monthly data usage. If you don't hit your cap, you may be able to avoid throttling altogether.
Complain to the Government
Finally, if all else fails, you can submit a complaint to the FCC or your congressperson. To contact the FCC:
Email ecfs@gcc.gov.
In the body of the email, include the words "get form" and your email address.
You will receive a form via email.
Or you can look up your congressperson's contact information through the U.S. House of Representatives website.6
Is Throttling Legal?
If you had asked us in 2016, we would've said that throttling is illegal because of net neutrality, the idea that smaller and newer websites shouldn't be punished with slower speeds. In 2016, the U.S. Court of Appeals upheld the FCC's net neutrality rules. Unfortunately, net neutrality was repealed in 2018 on a federal level.
Did You Know: Some states like California have banned throttling, so for websites based in California, ISPs can't throttle them.7
Does Bandwidth Throttling Affect Mobile Data?
Throttling can occur on both mobile and wireless servers, and it doesn't usually happen on cable, DSL, or fiber. But for those who are using cellular data on phones or tablets, throttling is more likely than on Wi-Fi networks. That's why we recommend using either an Android VPN or an iOS VPN to avoid throttling on mobile data. Learn how to set up a VPN on an Android device or how to use a VPN on an iPhone.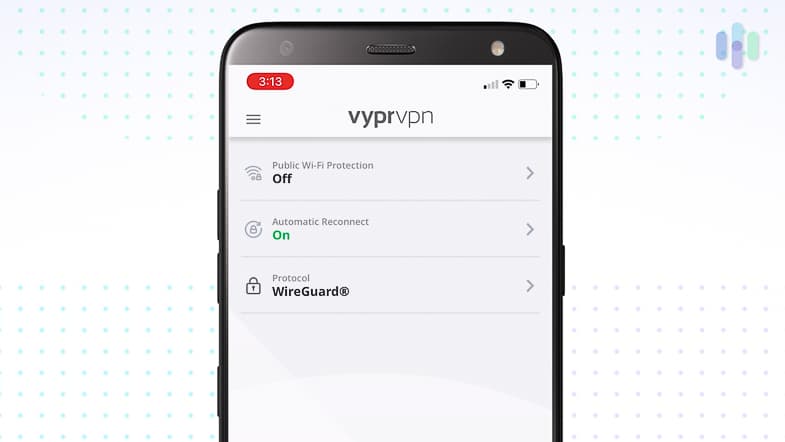 Recap
We hope that net neutrality is reinstated across the U.S. again soon, but for now, we're left to deal with throttling from our ISPs. Fortunately, there are ways to get around throttling, even with data caps. Again, the easiest way is to use a VPN, so check out the best VPNs to explore your options.
FAQs
Did we not answer your throttling-related questions? Keep reading.