How to Watch Netflix With a VPN
By using a VPN, you can get access to hundreds of TV shows and movies not available in your current library.

All of our content is written by humans, not robots.
Learn More
A lot of people use VPNs to protect their privacy, but another popular reason for using a VPN is to access Netflix. You see, Netflix's library changes depending on where you are, as determined by your IP address location. If you live in the United States, for example, you may not have access to some shows that are available to Netflix users in Australia.
To get around that, you can use a VPN to access Netflix as if you're from a different location. And today, we'll tell you exactly how that works.
How Watching Netflix With A VPN Works
VPNs protect your privacy by encrypting your online traffic and hiding your IP address. Why is that important? Well, services like Netflix that use IP addresses to determine your location won't be able to tell your real location once your IP address is hidden. Instead, they'll rely on the IP address that they see, which is the VPN's IP address. With a VPN, you can make Netflix think you're in a different country. Nice, right? Here are the best VPNs we've tested on Netflix:
How to Watch Netflix With a VPN
To watch Netflix with a VPN, do the following steps:
First, choose a VPN that works with Netflix. We list all of your options in detail below.
After you've signed up for your account, download the VPN app on the device you want to watch Netflix on.
Once you've downloaded the app and signed in, connect to another country's compatible server. This will automatically change your region on Netflix, once you sign on.
Now that the VPN is turned on, log into Netflix, sit back, and watch.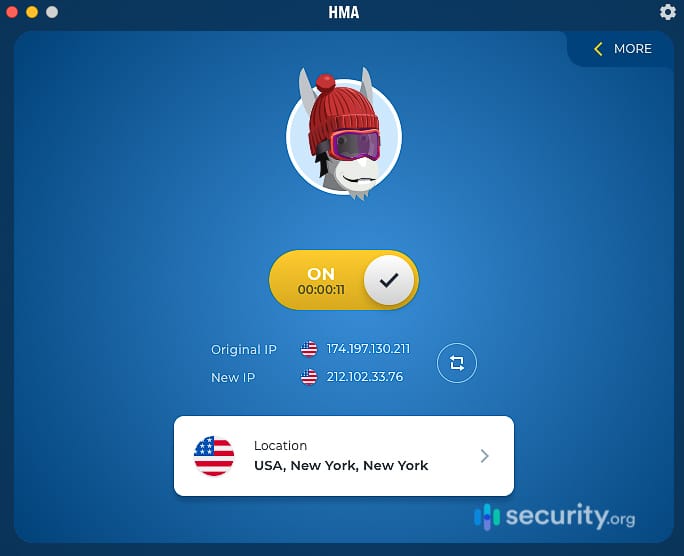 VPNs That Work With Netflix
Not all VPNs work well with Netflix. In fact, Netflix doesn't like the fact that people use VPNs to get around its geographical restrictions. So what does Netflix do? If it sees that you're using a VPN IP address, it will limit its library to only shows and movies over which it has a global license. That means instead of unlocking new shows, your library may become limited.
That won't happen if you choose a VPN with servers optimized for Netflix, so here's a guide for you.
| VPN | Does It Work With Netflix? |
| --- | --- |
| Astrill VPN | Yes*not all servers |
| Avast SecureLine VPN | Yes |
| AVG VPN | Yes |
| Bitdefender Premium VPN | Yes |
| BlackVPN | No |
| CyberGhost | Yes*certain prerequisites depending on the country |
| Encrypt.me | No |
| ExpressVPN | Yes |
| FastestVPN | Yes |
| HideMyAss | Yes |
| Hotspot Shield | Yes |
| ibVPN | Yes* sometimes |
| IPVanish | No |
| Ivacy VPN | Yes |
| IVPN | No |
| Kaspersky VPN | Yes* with premium plans in the U.S. and U.K. |
| KeepSolid VPN Unlimited | Yes* U.S. only |
| Malwarebytes VPN | Yes*sometimes |
| McAfee Safe Connect | Yes*sometimes |
| Mozilla VPN | No |
| NordVPN | Yes |
| Norton Secure VPN | Yes*not all regions |
| Perfect Privacy | No |
| Private Internet Access | Yes*not guaranteed |
| ProtonVPN | Yes |
| PureVPN | Yes |
| StrongVPN | Yes |
| Surfshark | Yes |
| Trust.Zone | Yes* on some servers in U.S., U.K., Canada, and France |
| TunnelBear | No |
| VPNSecure | No* but working on it for the future |
| VyprVPN | Yes* Canada, Germany, U.S, and U.K. |
| Windscribe | Yes* U.S. and U.K. only |
Free vs. Paid Options
While we recommend getting a paid VPN to avoid the time, server, speed, and data limits, there are free VPNs and VPNs with free trials that work with Netflix. Here are some noteworthy options:
How to Choose
Once you have determined that a VPN is compatible with Netflix, keep these other considerations in mind:
Price: It's not necessary to spend more than $10 a month on a VPN.
Pro Tip: If you want a VPN to watch Netflix for the long term, you can save money by signing up for longer contracts.
Device compatibility: Make sure the VPN works on the device you want to watch Netflix on, be it a VPN for the Fire TV Stick, a VPN for your router, a VPN for your iPhone, a VPN for your Android, etc.
Servers: If you want to connect to a specific server, check to see that it works with Netflix, and that the VPN has a server in that location in the first place. Most VPN companies list their server locations on their website, and whether or not these servers work with Netflix.
Privacy: If privacy is a concern; for instance, if you're watching Netflix in a place where it's banned, like China or North Korea,

1

you have more considerations to mull over. One, make sure that your VPN won't keep any of your web traffic or device IP addresses. Two, make sure that the VPN is headquartered in a Five Eyes nonmember country so they won't share your information with governments around the world. Finally, look for VPNs with AES-256 encryption, the current industry standard.
FYI: To see what your VPN logs, go to its website and look for the privacy policy, usually linked to at the bottom of web pages.
Speed: Especially with VPNs for streaming, speed is important; after all, you can't handle buffering when it's the season finale of "The Great British Baking Show," can you? Look at our speed test results to find a VPN that's fast enough for your needs; alternatively, if the VPN has a free option or a free trial, you can do a speed test yourself. Simply Google "free speed test," and use a tool that is presented.

2

Connections: Whether you watch Netflix on multiple devices or you just want general protection, make sure that your subscription covers all of the devices you need to connect, in general and simultaneously.
What If I Can't Get Netflix To Work with a VPN?
You may see a message that states, "You seem to be using an unblocker or proxy". The truth is that not all VPNs work with Netflix. Here's a comprehensive list, so you don't waste your time.
VPNs That Don't Work With Netflix
Perfect Privacy
Blackvpn
IVPN
Encrypt.me
TunnelBear
VPNSecure
Mozilla VPN
If you get this error, here is what can be done:
Try switching to another IP address and/or server on the VPN you're connected to.
If that doesn't work, change your VPN to one that's compatible with Netflix.
Or, get a dedicated IP address, meaning you're the only one on it. This makes it much less likely that Netflix has blocked it; typically, they block IP addresses that thousands of users share.
Why Netflix Is Different in Different Countries
Copyright and distribution laws are the main reason why Netflix libraries differ from one region to another. To show movies and TV shows, Netflix buys the right to distribute every title it has on its library. However, not every title offers global rights, so Netflix may have the right to show a movie in the United States, but not in the U.K., for example.
Each country has its own unique Netflix library, so by changing your IP address, you can unlock new content.The U.S. currently has the largest Netflix library with 5,932 different movies and TV shows. They're followed by the U.K., Canada, Greece, and India.3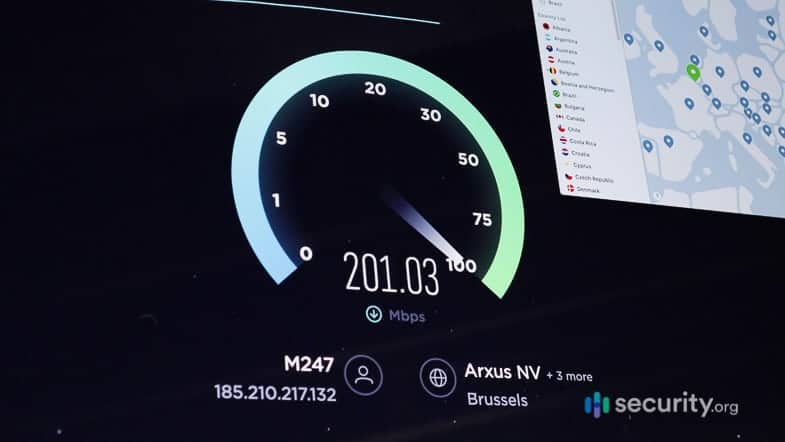 How to Optimize VPN Speeds for Netflix
While all VPNs will slow your streaming down a little bit, they also have advantages when it comes to speed.
Do VPNs Block Throttling?
Some internet service providers (ISPs) may throttle websites, meaning slow them down intentionally. However, by using a VPN, your ISP won't know what websites you're on, making throttling impossible.
We recommend doing a speed test to quantify the slowdowns precisely:
Turn off all other websites.
Close all web apps.
Turn off all other devices on your network.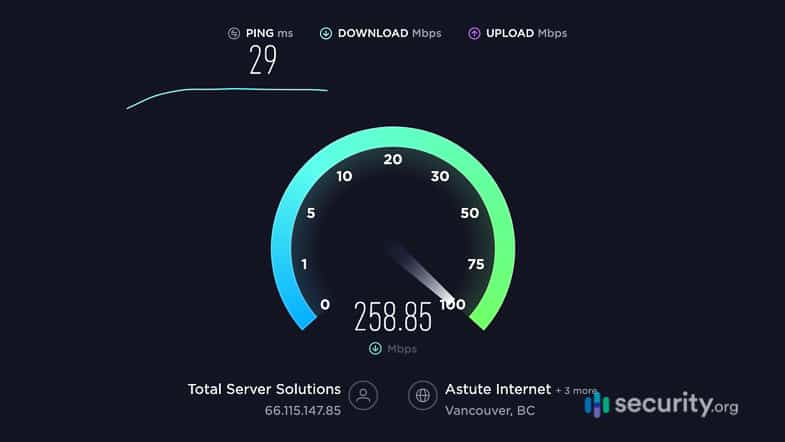 Will Netflix Ban Me If I Use a VPN?
While Netflix has a ban against VPNs and proxy servers, it's perfectly legal to use VPNs on Netflix; it just may not work. Netflix has specific licensing agreements with TV shows and movies, meaning that they're only allowed to offer them to certain audiences, divided by country. As VPNs replace IP addresses, making users seem like they're elsewhere, you can see where this becomes a licensing issue. Don't worry about being carted off to jail if you use a VPN on Netflix. Unless you're in a country where VPNs are illegal,4 you should be safe and sound.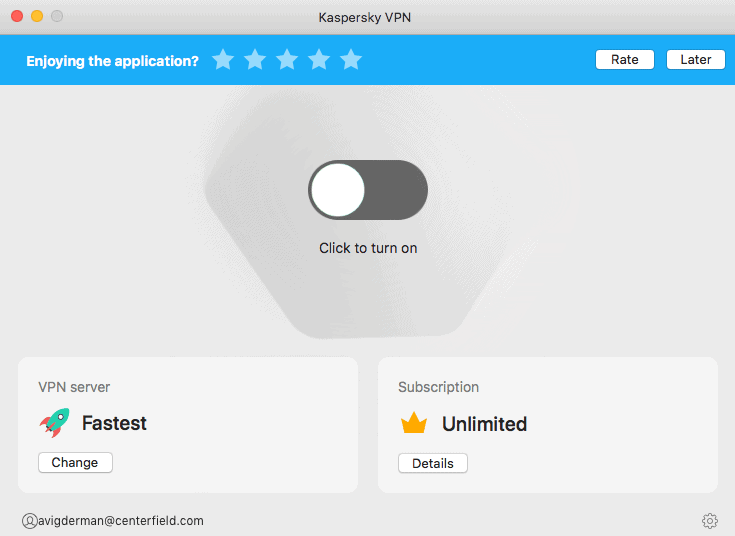 Recap
And that covers everything you need to know about watching a VPN on Netflix. Whether you're at home and itching for that funny British show, or traveling and want to figure out the twist at the end of a TV show from home, VPNs are a helpful tool to unlock new content.
Frequently Asked Questions
Still got questions? We've got answers.